There are so many distinctive styles, from colonial to craftsman to mid-century modern, we can celebrate the unique architectural features of our home. When embarking on a renovation project in a home with unique character modern-day features come into play.

For any home modern conveniences are necessities
Among those conveniences is a refrigerator in the kitchen. Prior to the 1920's electric refrigerators were not a common appliance found in the home. No one expects a homeowner to keep to the historic period of the home when it comes to something as important as the refrigerator. A concern is how to integrate modern appliances and cabinetry into a historic home's kitchen while maintaining the spirit and style of the home. For most, the best option is to create a good balance between the historic design and the lifestyle we are living today using refrigerators with the most current features and technology. But that still leaves the dilemma of marrying your modern appliances with the style of your home.
There are many opinions about the best approach to bring modern refrigeration into a historic home. Options include:
Using authentic possibly restored, appliances, reproduction appliances meeting a certain design period, the full integration of the refrigerator into custom cabinetry, and the display of a modern refrigerator with a sleek, timeless design. With restored appliances, you have to be sure they comply with modern safety standards.
Reproduction refrigerators can be a great alternative though the overall capacity of the units is limited to the smaller footprint of the past.
Full integration within the custom cabinetry in the kitchen. You can make your refrigerator virtually disappear by adding customized panels and handles that will blend seamlessly with the rest of the kitchen.
Timeless design can be a key factor in refrigeration in a historic home
Throughout the years, homeowners have not hidden their appliances from view, and today there is no requirement for full integration of refrigerators for those who want to simply incorporate the latest design into their kitchen. Choosing a stainless steel refrigerator with clean lines could be the right answer for many.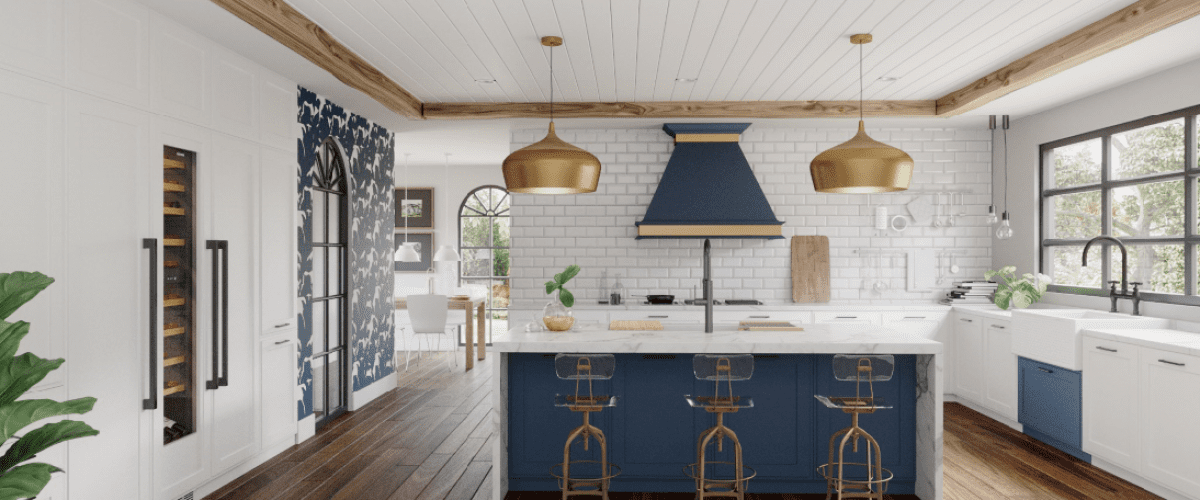 Beyond the love of historic features, market trends are also responsible for the increase in home remodeling and renovation projects. With inventory for move-in ready homes currently low, home-improvement spending is expected to reach its highest level in a decade by early next year, according to Harvard University's Joint Center for Housing Studies. Remodeling spending was expected to reach $325 billion by early 2017, according to the university's Leading Indicator of Remodeling Activity. This has led home-buyers to reexamine their requirements and consider homes with great design features that are in need of renovation.
The renovation of a historic home is an opportunity to improve its energy efficiency
Though you may have to comply with a city's building codes, and in some cases might face limitations because the building is considered a historic landmark, subtle to significant energy efficiency improvements are still an option. Products like radiant barrier sheathing can reduce energy costs by reducing the attic temperature by as much as 20°F without disturbing original design details in the home. Other options for the 21st century include geothermal heating and cooling and new insulation. Cost savings are available when purchasing a refrigerator that is Energy Star® certified, like the Liebherr units that are Energy Star® rated.
In a home renovation, especially of a historic home, owners often find that the original kitchen is located on the ground level in a very tight space. It is possible to preserve the home's history while creating a kitchen that features modern appliances. This may mean relocating the kitchen to a different area, even a different floor, of the home to take advantage of square footage and natural light. Because the kitchen is often the centerpiece of the home it is important to choose a location convenient for both daily living as well as entertaining.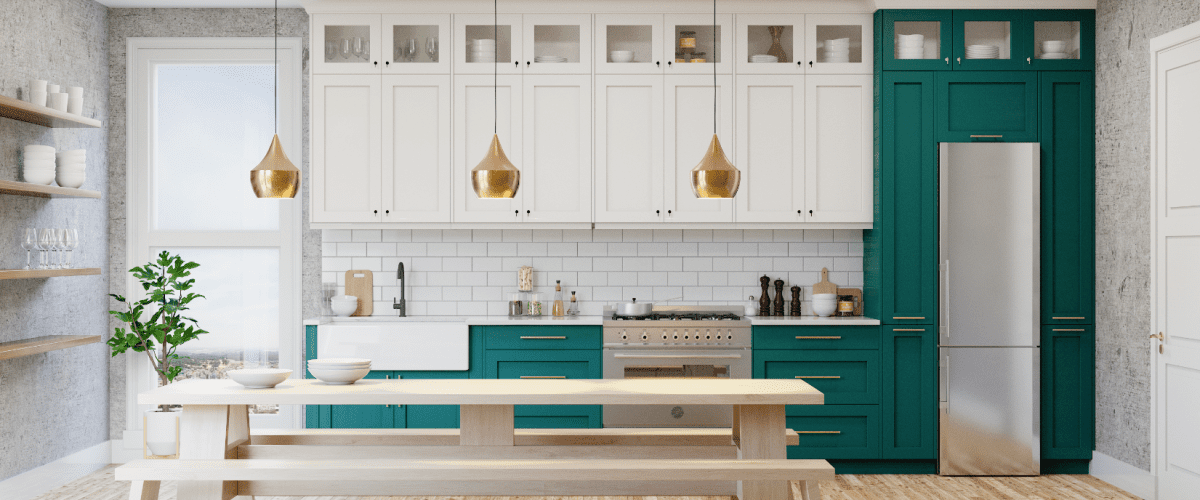 Certain limitations present themselves when tackling a historic home renovation such as the inability to move windows and walls. In one home architects overcame a challenging layout by using two tall Liebherr units at opposite sides of the work area to resolve the situation and provide versatility to the kitchen layout. Great innovations like under-counter refrigeration can also be included in the design.
If the goal of a renovation to an older home is to retain the original character while bringing it into the current century these are some of the options to consider. People have different requirements when it comes to refrigerators and freezers – such as:
Storage space
Long-lasting food freshness
Innovative yet timeless design
High-quality materials that ensure an appliance has a long service life
Liebherr offers options for any level of integration: From freestanding stainless steel units that allow you to create a built-in look thanks to their cabinet depth dimensions to built in to fully integrated. At the forefront of design and technology in refrigeration, Liebherr offers appliances in a wide variety of sizes to accommodate the most unique kitchen designs.