How do connected devices add value to your everyday life? What are the latest trends in ambient lighting and modern living? Liebherr's booth at IFA, the traditional "Berlin Radio Show", one of the world's leading exhibitions for consumer electronics and home appliances with a focus on the European market, will have the answers. With "CoolVision", you will get a glimpse into a possible future. The smart appliances of the European BluPerformance Line offer customers an interactive way of food management while setting new standards for energy efficiency, usable space and design.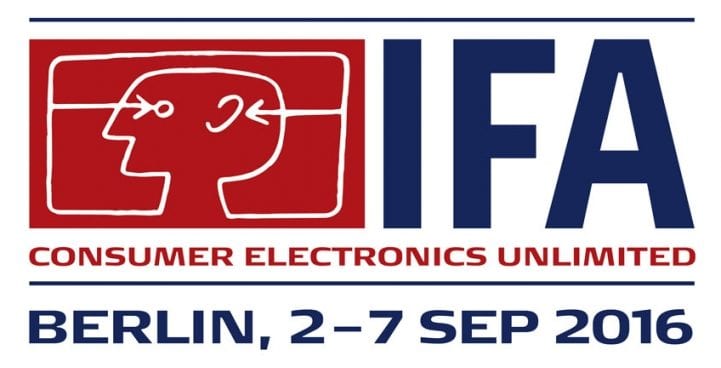 "CoolVision" – Lifestyle and Design Trends
"CoolVision" is Liebherr's gaze into a possible future. Design studies combining all facets of modern living, light and emotion, will highlight various ways of creating ambient lighting. There'll also be a presentation of current lifestyle trends. Energy efficiency and maximum comfort are the hallmarks of the freestanding and fully integrated appliances that will be on display!
BluPerformance – A new dimension in freshness for Europe
"Have you ever talked to your fridge? It knows more than you think." That's the motto under which Liebherr will be presenting digital solutions for BluPerformance refrigerators. All fridges of this European line can be equipped with Liebherr's SmartDeviceBox. This is a plug and play solution for adding your fridge or freezer to your connected devices. Customers interact with the fridge in a new way, which opens a new dimension in food management to them.
Trade visitors will be able to interact with BluPerformance appliances in our 'Cube', the innovative centerpiece of the Liebherr booth. Virtual Reality glasses will transport trade visitors into different worlds where they can experience functions and technology of the appliances in a completely new way. Over-sized touch screen displays will let you access information about the extensive range of appliances in a fast, appealing multi-media environment.
For the general public, "the new dimension in freshness" will be presented by means of an engaging stage show. A host and a Liebherr expert will present the next generation of appliances and their features in an entertaining interview format. We have a surprise for members of the show's audience- you really have something to look forward to.
Berlin is always worth a trip and if you are at IFA 2016, seeing the Liebherr booth will surely be a highlight of your visit! Meet us in hall 2.1.
Connected or not – upgrading to a LIEBHERR refrigerator is always a smart choice! The appliances currently available in the USA and Canada are not ready for SmartDeviceBox, but with an extensive choice of appliances for all spaces & lifestyles, best in class energy efficiency, and an industry leading warranty, it's worth to discover LIEBHERR today. Find out more at www.liebherr-appliances.com!