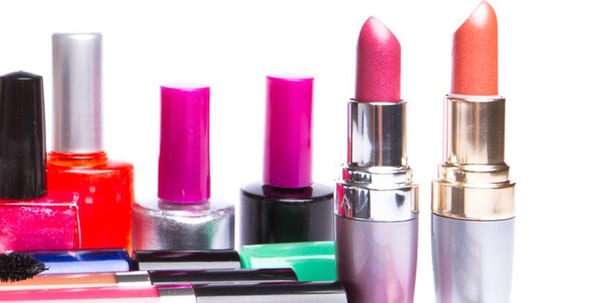 Women do it. Men do it, too. And not just in the summertime either. They store their cosmetics in the refrigerator! Liebherr models with VarioBox are just perfect for this.
As the saying goes, natural beauty comes from within. For those who like a little assistance nurturing and enhancing the beauty of their skin, mouth, nails, and eyes, or for those who like to pamper themselves, cosmetics products – creams, liquids, lipsticks, and lotions – have plenty to offer.
Food keeps fresher for longer in a Liebherr appliance, even more so when it is equipped with BioFresh. This is because a cool environment slows down chemical processes. Is the same true for your favorite beauty products?
Industrially Manufactured Cosmetics Can Withstand Ambient Temperatures Of Up To 104°F
Most industrially manufactured products are designed so they do not need to be kept cool. Many can withstand ambient temperatures of up to 104°F. Manufacturers are testing the temperature stability of their products- including freezing and defrosting- before they go to market. That said, despite having good temperature stability lipsticks can sometimes become soft and melt at higher temperatures. Nail polish, too, can dry out and become mushy under certain light and heat conditions. Many people choose to cool their cosmetic products in the refrigerator even though they absolutely don't have to.

Perfumes And Deodorants Are Wonderfully Cooling To The Skin When Stored In The Fridge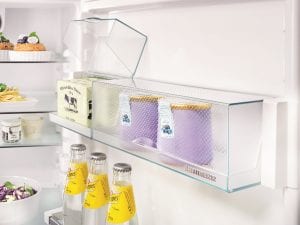 The situation is a little bit different for homemade or organic cosmetics. Most of these will be free from preservatives. Refrigeration is required to keep these products fresh. Many people store their perfumes and deodorants in the refrigerator, which has a clear benefit as the products are wonderfully cooling to the skin when applied on hot summer days.
Regardless of whether your cosmetics are purchased or homemade, the VarioBox compartments of a Liebherr fridge offer a perfect storage space.
See our available range and find the Liebherr that fits your life at www.liebherr-appliances.com!
How do you store your cosmetics? What experiences have you had? Write to us! Use the comment function below this post or start/join in discussions with us on Facebook.