Get ready to impress your family and guests with this beautiful, delicious, and fun breakfast board.
A breakfast or brunch board is a versatile way to have breakfast and showcase food in an attractive and artistic way. The best part? you can customize to your own preferences and what you have in the house.
Today I wanted to share with you this idea for a weekend brunch with fresh smoked salmon, bagels, cream cheese and capers, everything seasoning and so much more.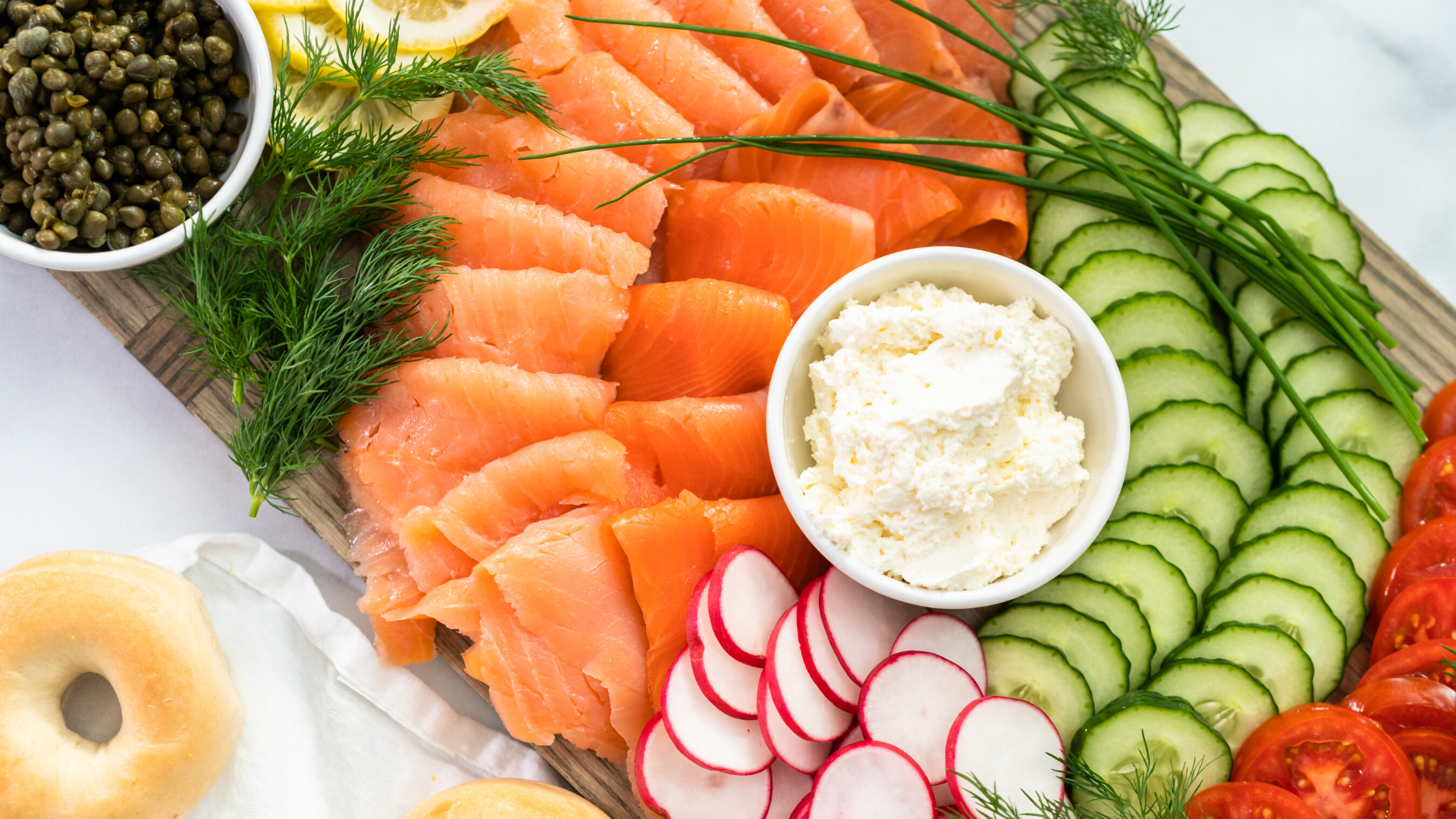 INGREDIENTS
1 to 2

pounds

smoked salmon

1

8-ounce block cream cheese

1

e

nglish cucumber

sliced into rounds or lengthwise

1

red onion

diced or sliced into rounds

3 garden radishes thin sliced
3 sliced

tomatoes

1/2

cup

fresh dill

some chopped

1/3

cup

capers

1/4

cup

everything seasoning

1

lemon

thinly sliced

bagels

toast, crackers for serving

freshly cracked pepper for serving

extra whipped cream cheese if desired
Scrambled eggs and pumpernickel bread are also a great addition to this board.
You will need:
Large wooden board
2 to 3 small ceramic containers
Dill and chive to decorate
Start by placing the 3 ceramic containers with the dipping creams one in the center, and the other two in 2 of the corners to create symmetry.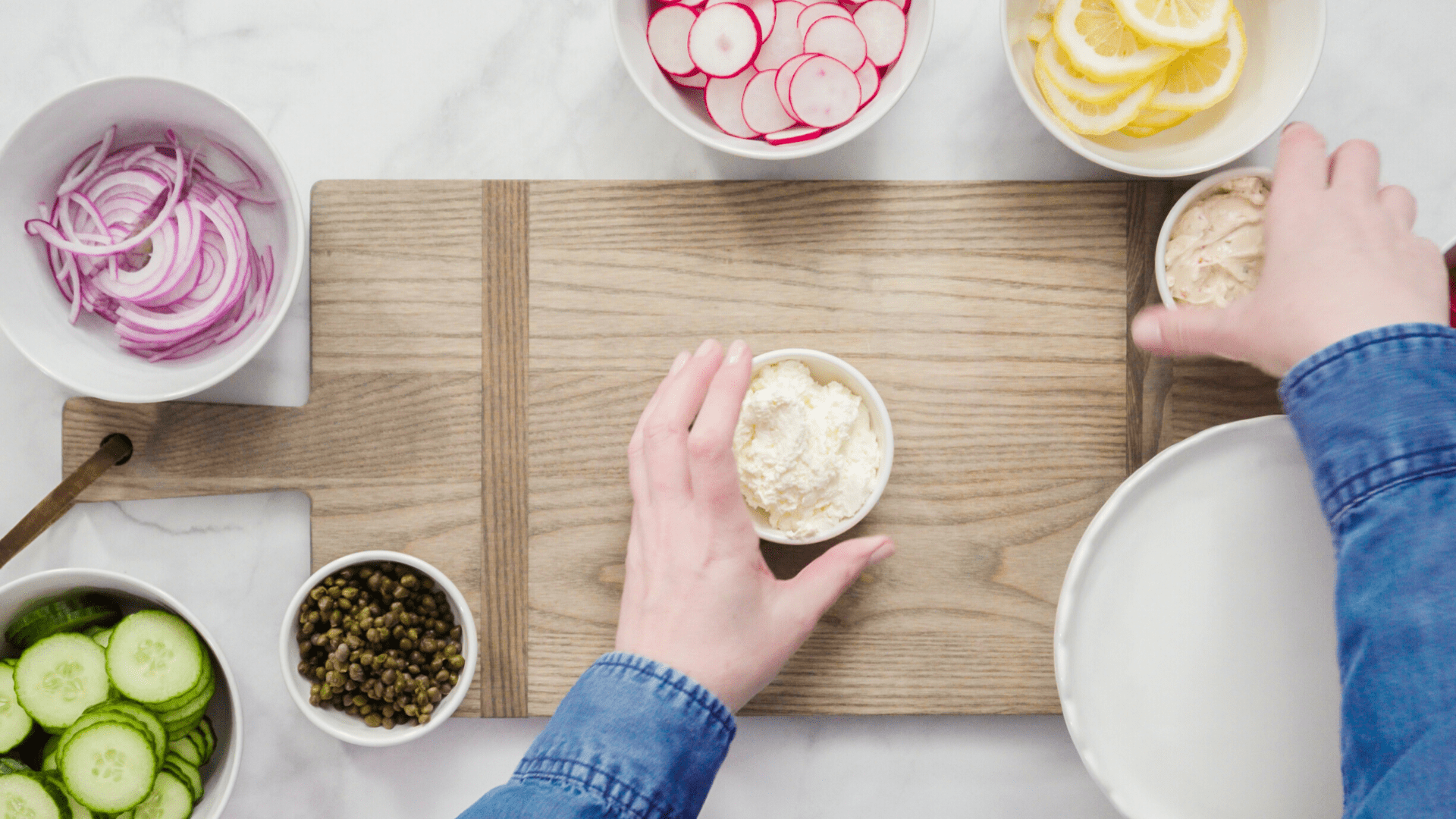 Take pieces of the smoked salmon and place them around the center bowl in a half-moon shape.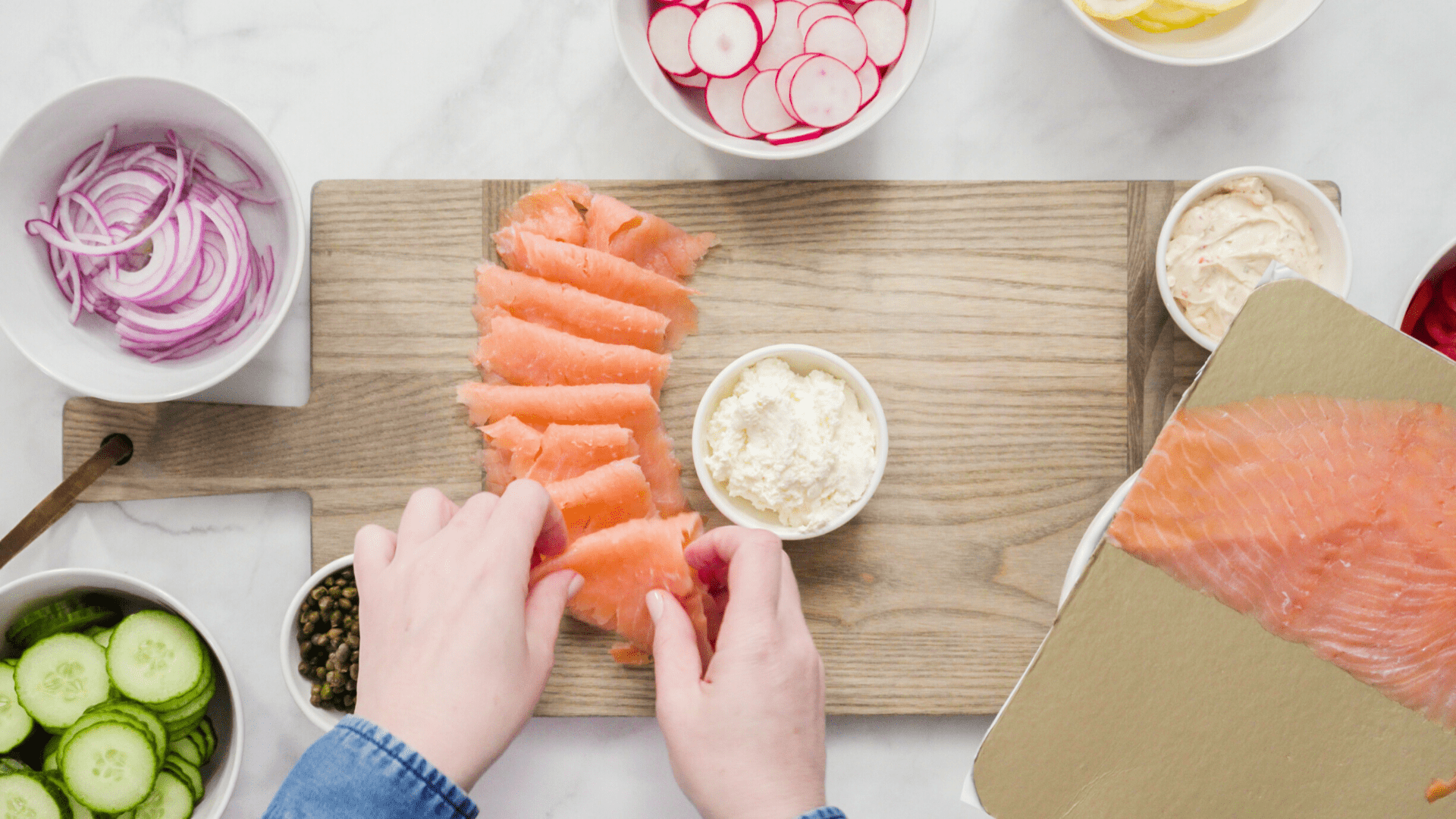 Continue placing all the ingredients around the salmon mixing the colors so it looks more appealing and yummy.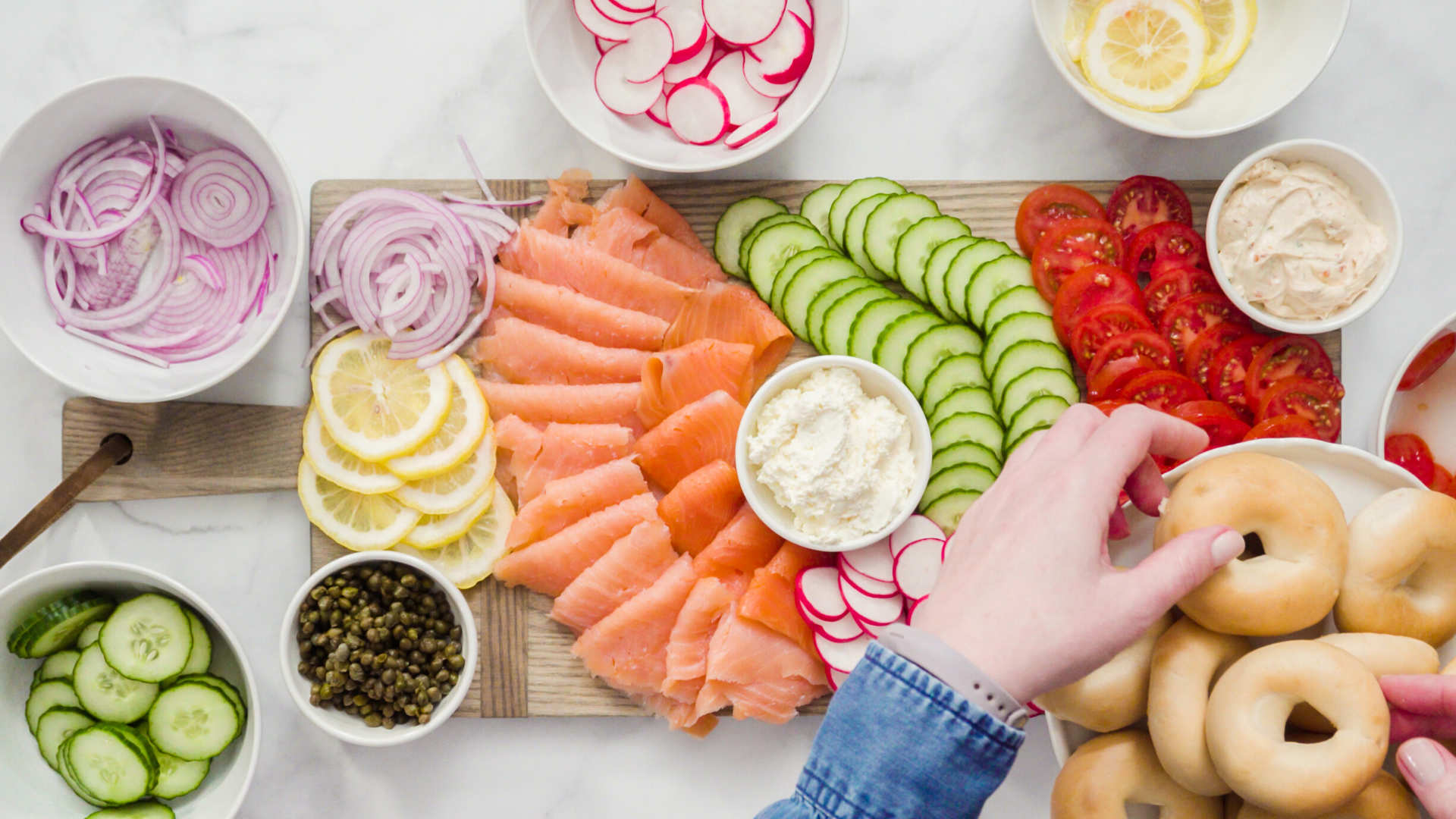 Take the leaves of dill and chives and decorate!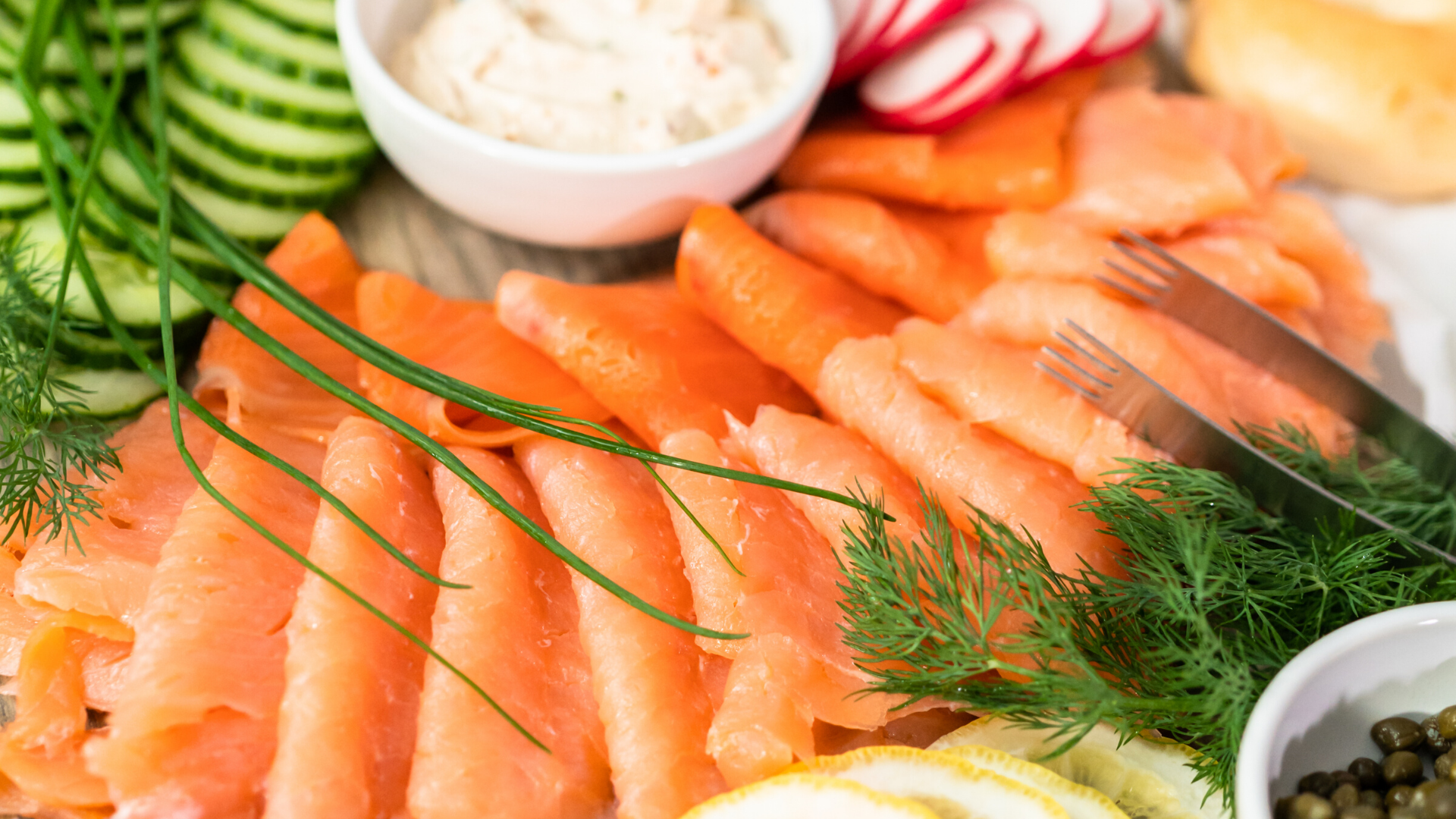 If you are looking for something sweeter, you can always create a special breakfast board with your favorite fruits and nuts.
You can cut them and keep them refrigerated before serving.
Food stays fresher longer when stored just slightly above the freezing point. The Liebherr BioFresh drawers are precisely regulated to a temperature slightly above 32°F (0°C), far below conventional refrigerator compartment temperatures. A low temperature alone is not enough to preserve freshness: Fruit and vegetables require a humid climate to remain crisp, so if you already have a Liebherr, this is the place you want to use.
I hope you enjoyed this recipe and hope to see photos of your creations!
Make sure to tag @LiebherrAppliancesUS on Instagram so I can see it.
Follow us on our Social Media accounts. Instagram – Facebook – Twitter.