You have probably already planted a few pots of herbs in your garden or on the balcony. But fresh herbs don't always last long. There are numerous ways in which you can enjoy the taste of your herbs long after the harvest.
Prepare herbal oil yourself
Giving oil a fine taste of herbs such as rosemary, thyme or tarragon is very easy and anyone can do it themselves at home. Simply put the oil (preferably high-quality olive oil) with the desired herbs in a bottle and let it stand for 4-6 weeks. The essential oils of the herbs give off the aroma to the oil and so you get delicious herbal oil that lasts a long time.
Freeze herbs as ice cubes
A very nutrient-friendly variant is freezing the herbs. Cut herbs into small pieces and place them in an ice cube mold, then cover with water and place in the freezer. Parsley, chives, dill, basil, thyme, tarragon and lemon balm are particularly suitable for this. Also a great idea for preparing a Hugo – mint and ice cubes in one!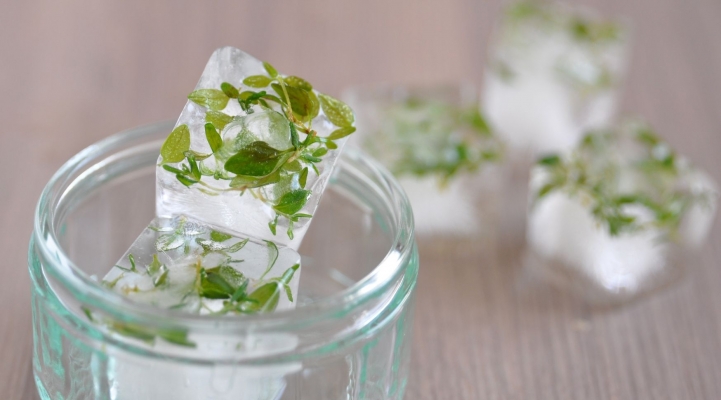 Seasoned Salt
Since salt is a natural preservative, herbal salt can also be easily made at home – the advantage: the salt also preserves the herbs and freshly prepared herbal salt can be kept for several months. Here, too, you can combine how and what you like. Simply chop the desired herbs finely and fill them into containers mixed with the salt.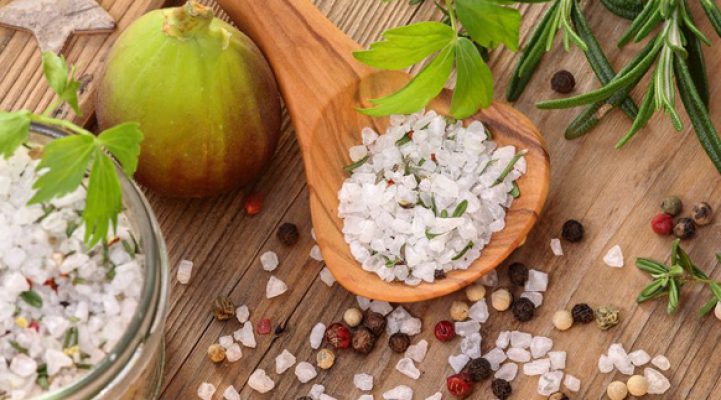 Prepare fresh herb pesto
Is there anything more delicious in summer than spaghetti with fresh pesto genovese? Simply mix the basil, pine nuts, parmesan, garlic, pepper, and olive oil. You can also add a little chili, depending on your taste. A summer dish that is quickly prepared and tastes heavenly!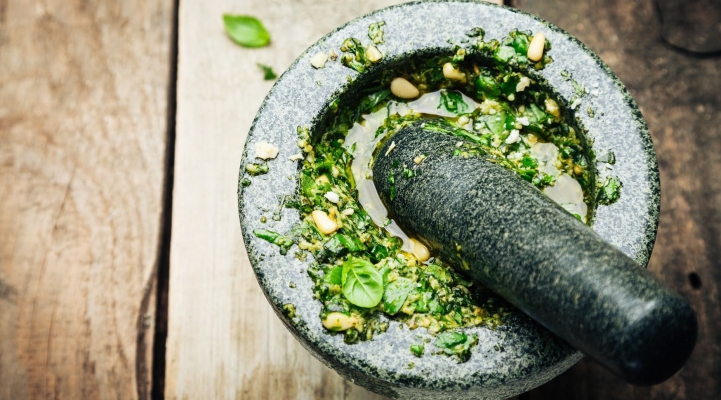 Dry herbs
In order to preserve herbs for the autumn and winter months, you can harvest them and let them dry. It is best to hang the various bundles of herbs upside down in a dry and well-ventilated room and let them dry. It is important that the herbs in the middle are well dry before storing them and no mold appears.
You see, it doesn't always have to be the spice bought from the store. Simply spice up your dishes with your self-harvested herbs and bring a whole new taste experience into your kitchen. Because thanks to the in-house herb garden, the kitchen is also supplied with fresh, seasonal herbs every day.
Keep your herbs fresher longer after harvesting
If you don't want to process your herbs immediately after harvesting, but you still don't want them to lose their freshness, put your herbs in the fridge. You stay fresh there for up to six days. The BioFresh compartment from Liebherr ensures even longer freshness. The herbs stay fresh for up to 13 days. And if you only want to process your herbs at a later time, you can simply freeze them.
Because with the herb and food compartment from Liebherr, herbs can be optimally frozen. This has the advantage that they do not stick together and can also be portioned well. In addition, the shape of your herbs is retained and the look is not lost, which plays a special role with basil or nasturtium, for example.
What was your experience of cooking with herbs? Write to us! Use the comment function below this post or discuss it with us on Facebook and Instagram.