Liebherr kicks off the unveiling of its first US Showroom in the luxe style.
On Thursday, May 2nd, Liebherr marked the debut of its first showroom in the United States with an exclusive space that will work as a training facility for partners where they can interact and experience Liebherr luxury products.
This showroom is a display of heritage and excellence that has fueled the renowned engineering company for over 60 years.
As an appliance brand, Liebherr has established a reputation as a reliable brand for refrigeration and green technology, beginning in Europe and now worldwide. The opening of the Miami showroom signals its commitment to continuing its growth in the American market.
"At Liebherr, we are proud of our architectural heritage," says Andreas Hansen, Liebherr Divisional Director of Refrigerators and Freezers Division for the Americas. "It is a family-owned business, and as a family, we want guests to be at home with our appliances and have an emotional connection to the brand."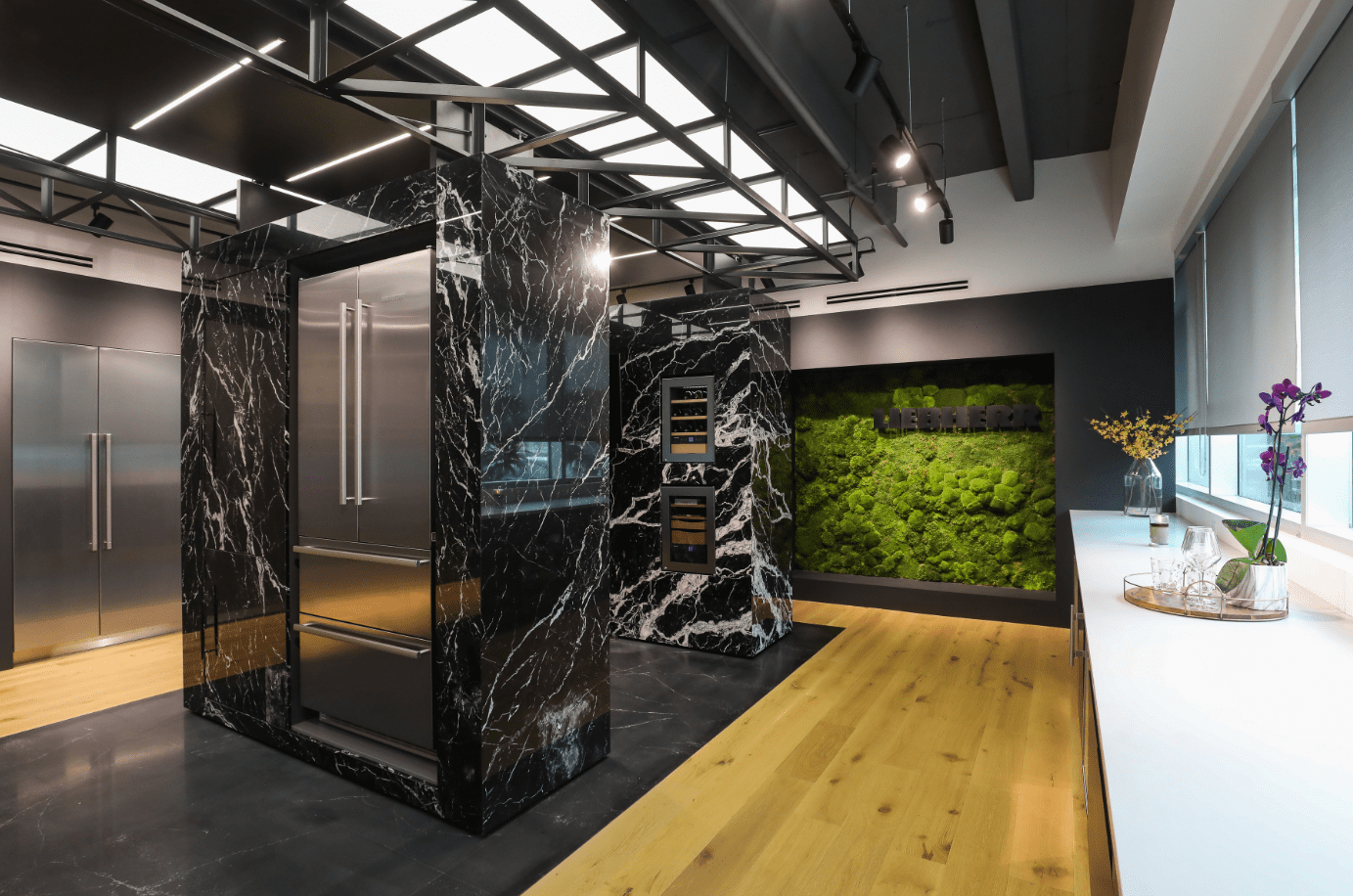 More than simply a showroom for refrigerators, Liebherr's US showroom is both cleverly and beautifully designed, thanks to the company's leadership in the realm of architecture and its collaboration with renowned design firm Birka and cabinet maker Bauformat.
Each design element of the showroom was carefully crafted to represent components of the Liebherr enterprise – from uniquely engineered solutions to construction elements – creating a place where people can feel and touch the Liebherr values and heritage.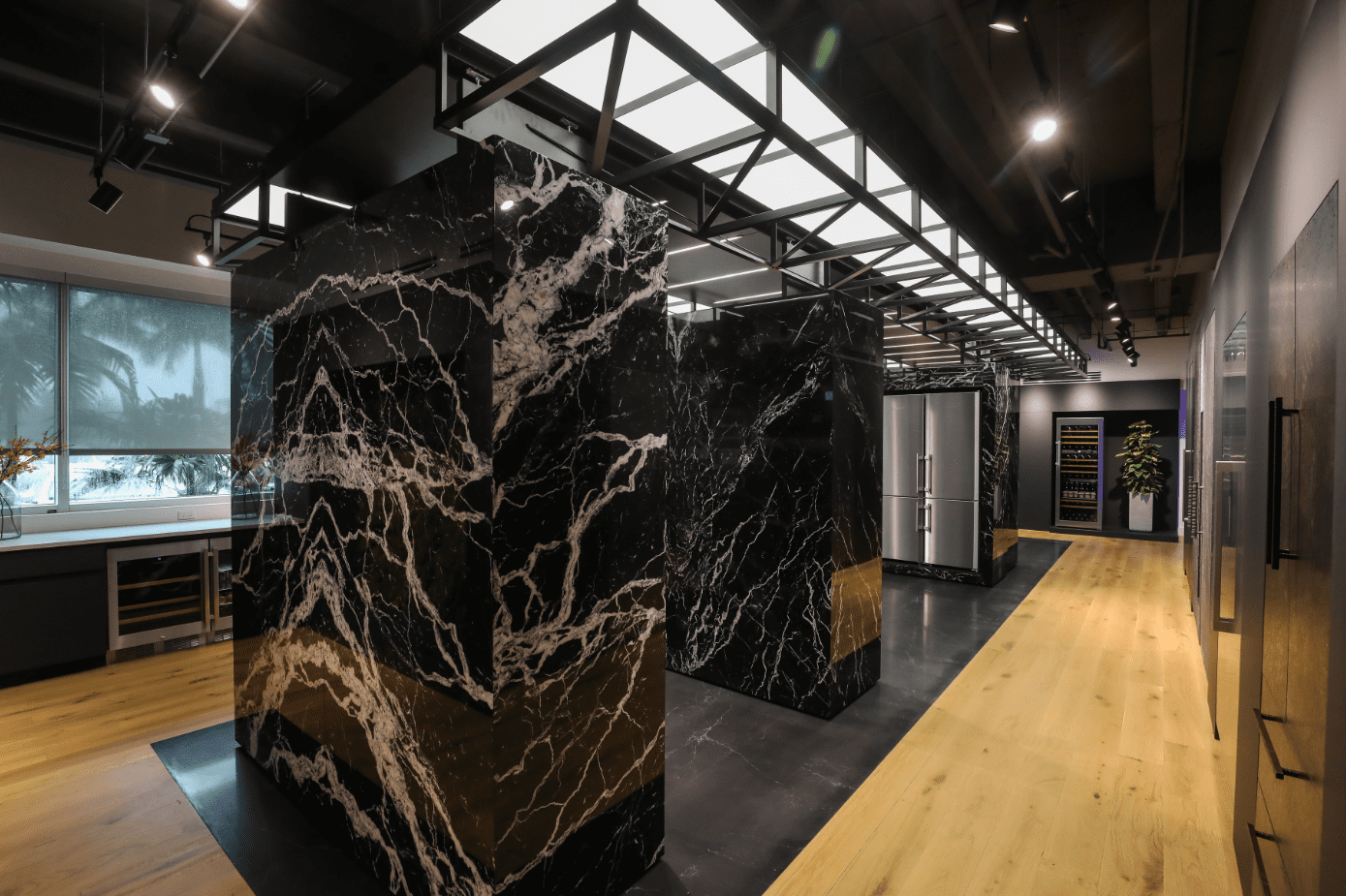 "We wanted to show the magnitude of this family-run business and represent the German engineering marvel," says Hansen. "This was the inspiration for the opening of our showroom. As we grow our reach in the US, we are looking forward to showing American consumers why Liebherr is the undisputed specialist in food preservation and should be a part of every home."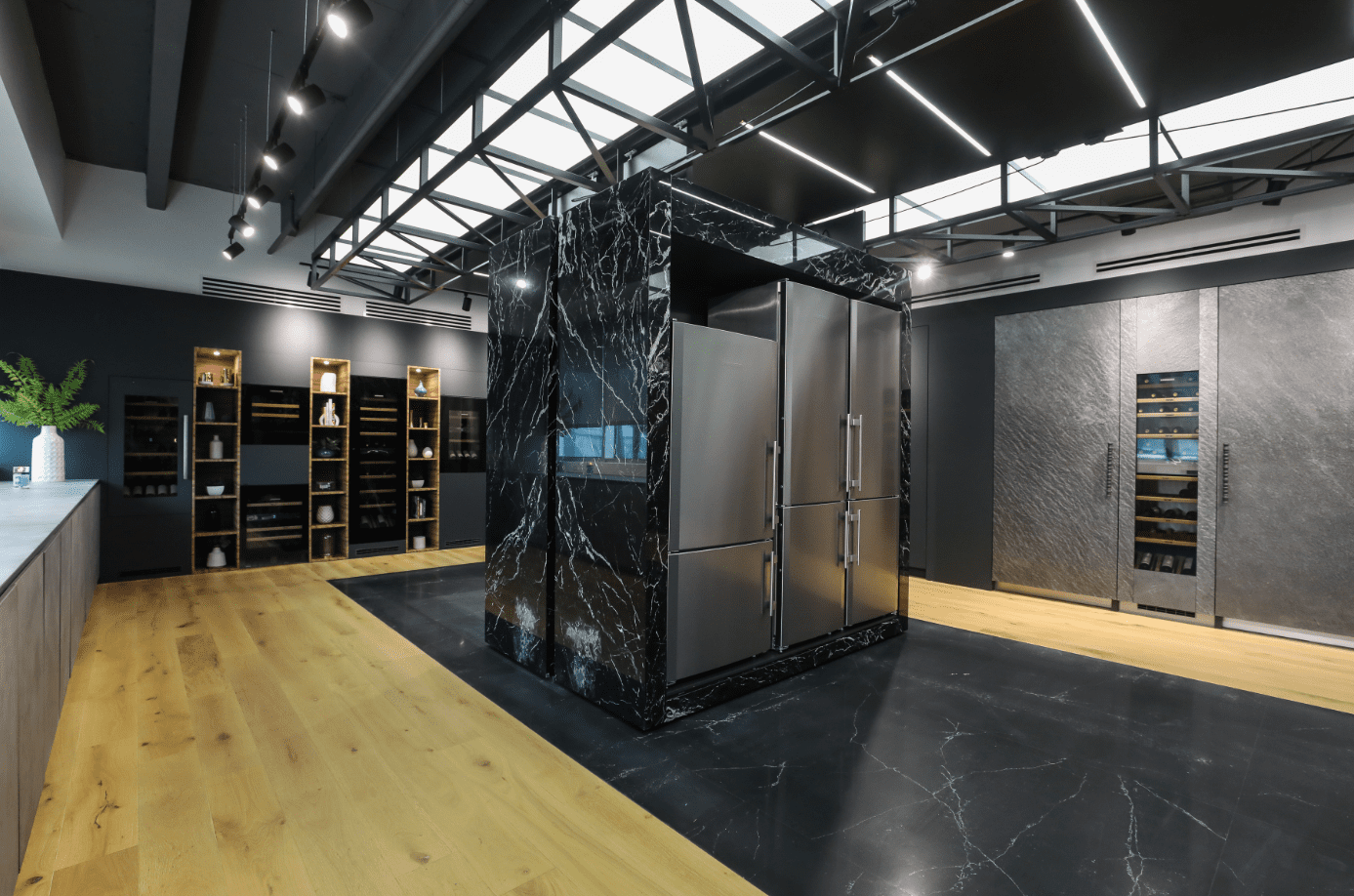 The innovative space will serve as a training area for interior designers and sales associates, conference room and entertainment space, and counts with a wide variety of refrigeration, wine preservation, undercounter products, and the Monolith, the brand's newest column refrigeration products.