Introducing Monolith. A refrigerator built for the Future with whisper quiet pperation, advanced technology, and sleek customizable design.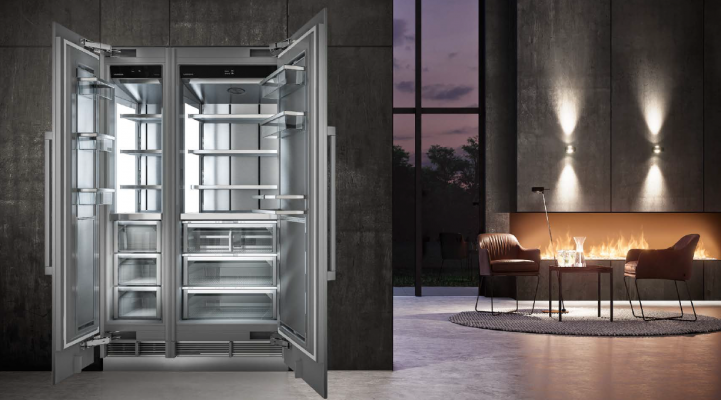 For more than 60 years, Liebherr Appliances has been bringing outstanding quality, timeless design, and state-of-the-art innovation to the refrigeration industry. The company continues to challenge the status quo with the introduction of Monolith, a groundbreaking new refrigerator that is a literal tower of achievement in cooling technology. Monolith, an impressive 84-inches from top to bottom, features superior energy efficiency, new food-saving advancements and a sleek design to integrate seamlessly into the kitchen.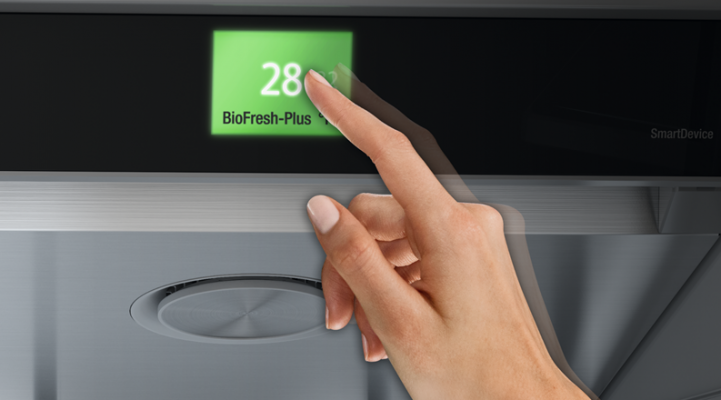 Monolith is built for the kitchen of the future. Smart Device Box lets customers connect to their network and control certain settings from their smartphones, tablets or Alexa-enabled devices. The owner can activate the refrigerator's SuperCool and SuperFrost technologies that help consumers preserve the cold chain by temporarily drastically lowering the temperature within the refrigerator or freezer compartments. Alerts are sent to the user when the door is left open or during a power outage. Additional smart features include InfinitySwipe – an intuitive electronic touch-control panel that features a full-color 2.4-inch touch and swipe screen and the optional FridgeCam, a camera system that takes pictures every time the door closes, which helps keep an eye on refrigerator contents.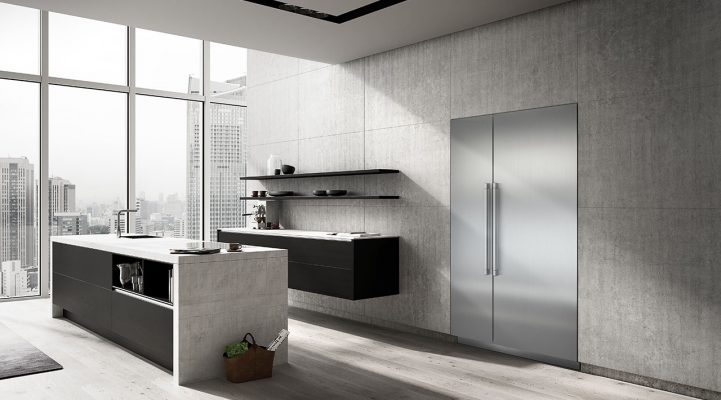 "As a company with engineering at its heart, every touchpoint conveys a sense of quality and strength," says Josef Steigmiller, Divisional Director of the Refrigerators and Freezers Division of Liebherr USA, Co. "Monolith continues our commitment to leading the premium refrigeration industry with intuitive design, and user-friendly features. Like all good design, it's a beautiful testament to the idea that less is, indeed, more."
Like every Liebherr refrigerator, Monolith is tested in professional sound chambers to ensure that noise levels are kept to a minimum. This keeps the product virtually silent and speed-controlled with sound-absorbing compressors. Alongside a low noise cooling circuit, these features ensure exact performance, energy efficiency, and extremely quiet operation. Monolith maximizes every square inch of refrigerator space with its durable and generous upper door bin storage (hinges are rated for up to 79 pounds) that can hold everything from salad dressing bottles to gallon beverage jugs to free up the adjustable interior refrigerator shelves. In addition, the durable freezer door bins feature a unique design that allows cold air to flow more freely, which keeps temperature constant and optimizes food preservation.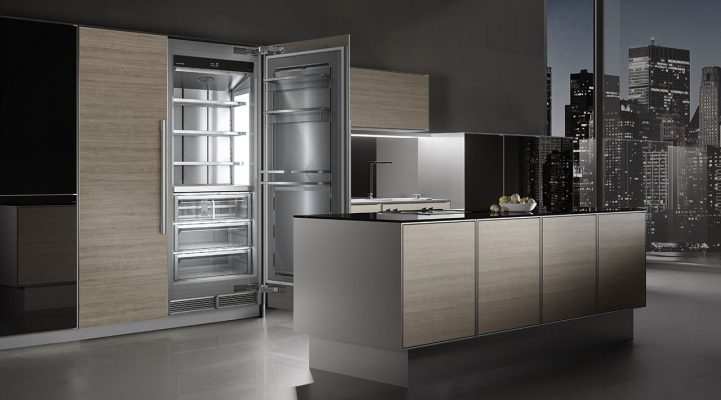 The customization options are endless with the ability to select from gleaming stainless-steel exterior or panel-ready to match the kitchen décor. There are multiple size configurations and hardware styles that let you personalize your refrigerator from top to bottom. Monolith's controllable InfinityLight LED system casts beautiful and even side lighting that can be fine-tuned according to personal taste, including a soft brightening effect upon
opening the doors and a night dimming feature.
Liebherr's superior energy efficiency and intelligent features such as BioFresh technology takes Monolith's advanced food preservation to a new level. Monolith BioFresh-Plus drawers add another dimension of climate control to the BioFresh system by allowing you to set the temperature inside the third drawer to as low as 28 degrees Fahrenheit. That's the perfect temperature for preserving the freshness and flavors of fish and seafood, or for cooling down beverages.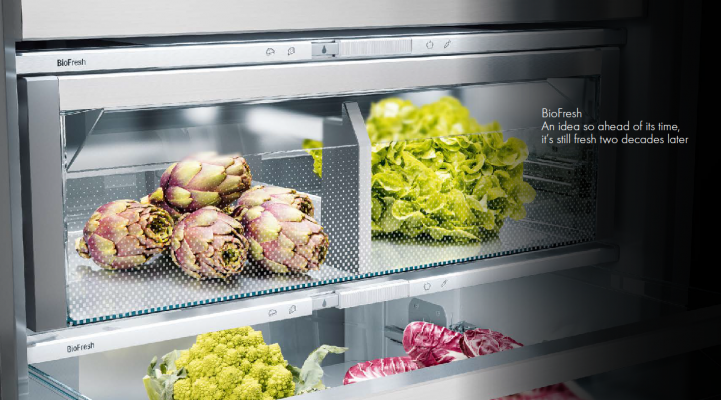 Liebherr has worked tirelessly to find greener ways to produce quality, sustainable products. Energy efficiency is at the heart of the ActiveGreen® commitment, and it is reflected in every aspect of the design and manufacturing process. ActiveGreen® is also the assurance that every Liebherr appliance is built to last. Liebherr employs progressive practices such as 100 percent recyclable packaging, recovering and re-utilizing energy to heat buildings, and purifying water after production to ensure that it's pollution free. Liebherr is the European leader in manufacturing HCFC/CFC-free appliances.
---