Monolith is built to last for years, so it only made sense to build it for the world ahead. That is why it comes with a SmartDeviceBox that you can control with a few taps on your smartphone or tablet. And the optional FridgeCam helps you see what's currently in your fridge from anywhere you are online.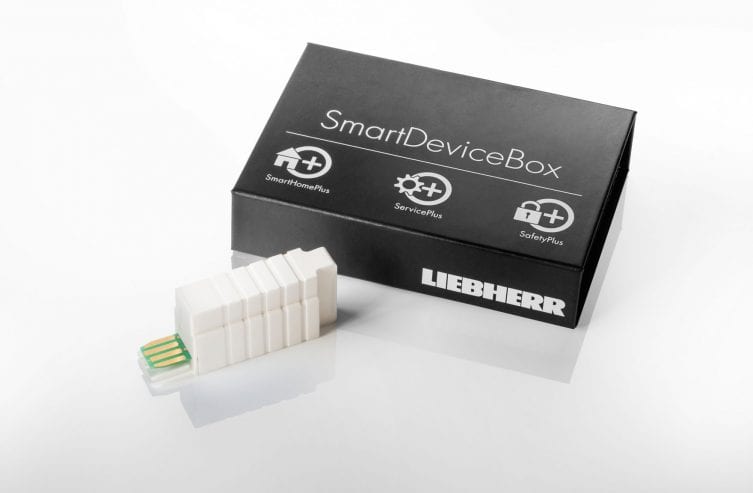 SmartDeviceBox unlocks a new dimension in food storage combined with intelligent food management. The SmartDeviceBox makes it possible to connect MONOLITH refrigerators and freezers to your WiFi network. With the SmartDevice app, for example, customers can obtain an immediate overview of all the important functions and control the appliance from anywhere. SmartDeviceBox also works with Amazon's Alexa, letting you control certain refrigerator functions from any Alexa enabled device and with PHILIPS Hue hubs and IFTTT (If This, Then That). The Liebherr SmartDevice app will be available for iOS and Android. Activate SuperCool and SuperFrost for rapid cooldown while you're still out shopping for groceries. Receive alerts if the door is left open or if the power goes out. SmartDevice will even help you become a better chef! The app will let you access hundreds of recipes and help you organize your shopping list!
The modular FridgeCam™ makes the products stocked in the refrigerator visible at any time. This provides customers with many advantages. They can easily maintain an overview of the groceries in stock, create shopping lists and avoid buying the same item twice due to being unaware of fridge contents.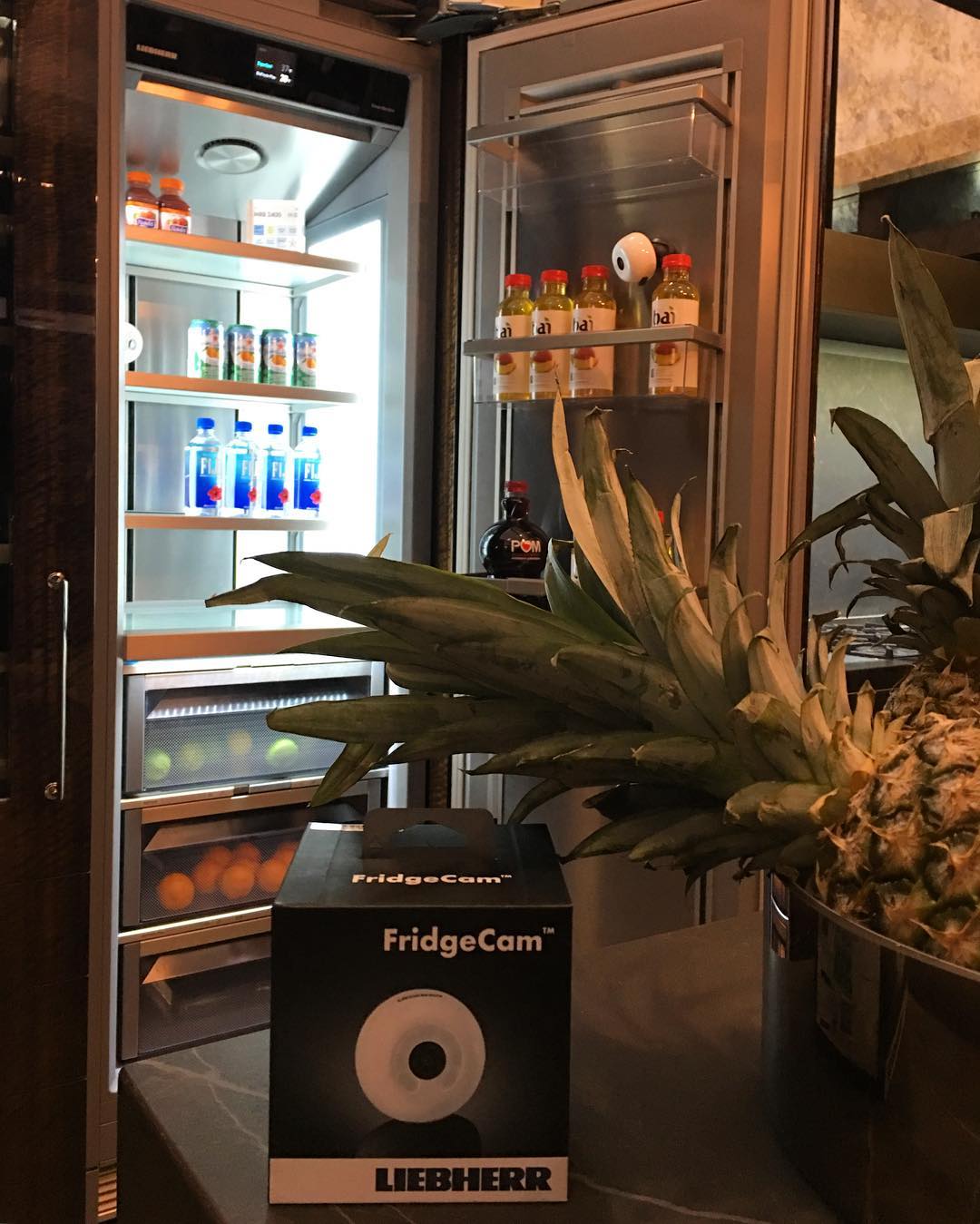 As a result of the cooperation, technical expertise and high quality hardware from Smarter – the fridge camera specialist – customers can now take a look inside their fridges even when they are not at home. FridgeCam™ takes a picture of your refrigerator every time you close the door. Completely wireless, each FridgeCam™ will run 3-4 months before you have to fully charge it again. Being modular, you can place as many cameras in your refrigerator as you like. We recommend the use of two cameras – one inside the door pointing at the refrigerator compartment and one inside the refrigerator compartment pointing at the door. Another advantage of the modular approach is that as technology progresses, instead of having to replace your entire refrigerator to keep up, you can simply replace the cameras with the latest generation.
While FridgeCam™ is sold separately, you will need a SmartDeviceBox-enabled Liebherr refrigerator or freezer to register and activate the cameras.
Amazon, Alexa and all related logos are trademarks of Amazon.com, Inc. or its affiliates.