Khichdi is a one pot dish that is made across India. It is a simple dish combining grains and lentils, rice and dal being used it is basic version. Khichdi can be prepared using pretty much any lentils or beans combining it with any whole grains like rice, cracked wheat, millet, quinoa, barley, buckwheat and so on. For this recipe, we are using white rice and moong dal.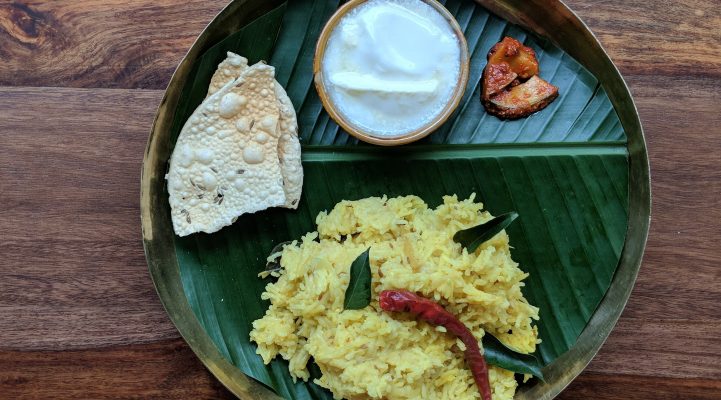 When made in a pressure cooker, it takes about 15 minutes to get ready. Boiling method takes slightly longer. Among the dals, yellow mung and masoor (pink lentils) are the quickest to cook, even without any pre-soaking.
The addition of warming spices like turmeric, ginger, garlic and chillies makes khichdi a perfect dish for a cold evening.
Serve with plain yogurt or raita for a complete Indian meal.
Step: 1/9
To prepare khichdi, combine the rice and dal in a bowl and wash 2-3 times until the water runs clear. Drain and keep aside.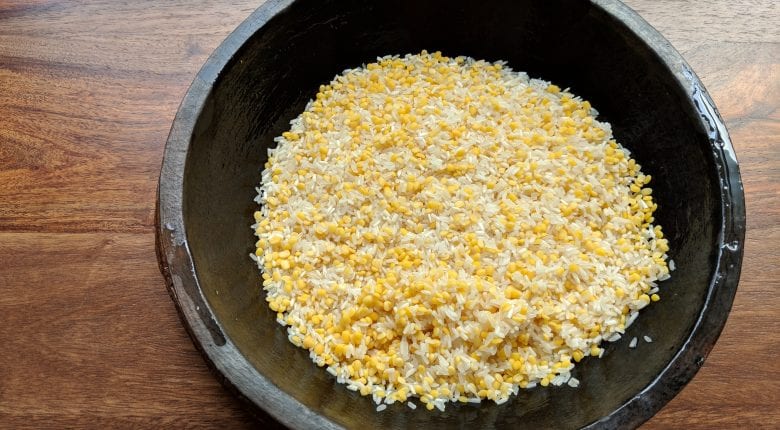 Step: 2/9
Chop the garlic finely. Cut the ginger into juliennes. Slice the onion thinly.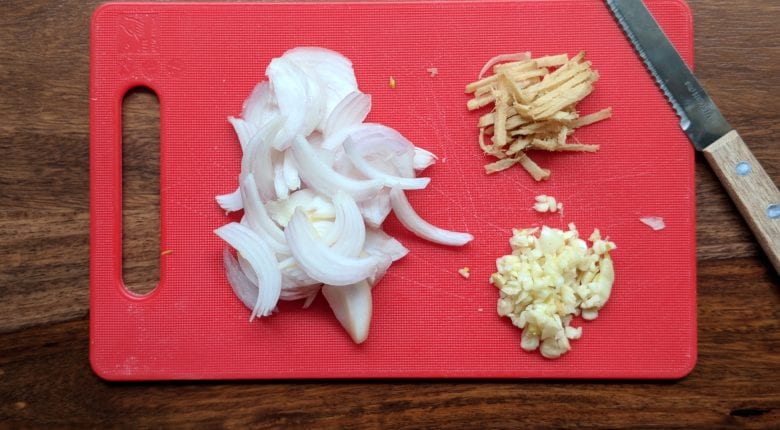 Step: 3/9
Heat the ghee in a pressure pan. Instant Pot or stove top pan is also fine. Fry the cumin seeds, bay leaves, curry leaves and dried red chilli until the seeds splutter.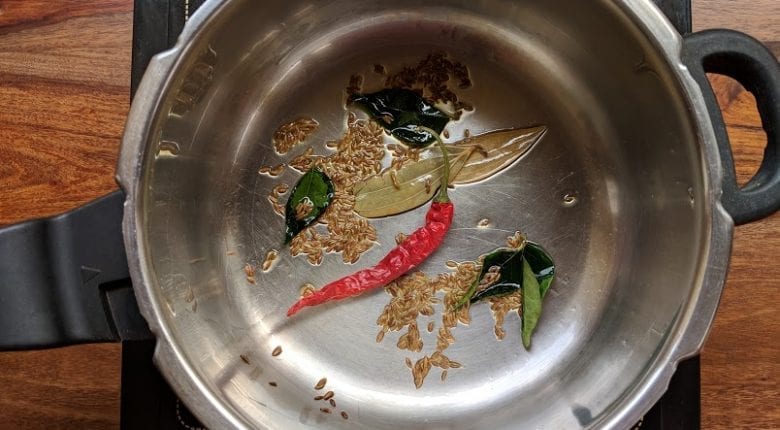 Step: 4/9
Add the onion, ginger, garlic and fry on a medium-high flame until onion is slightly brown.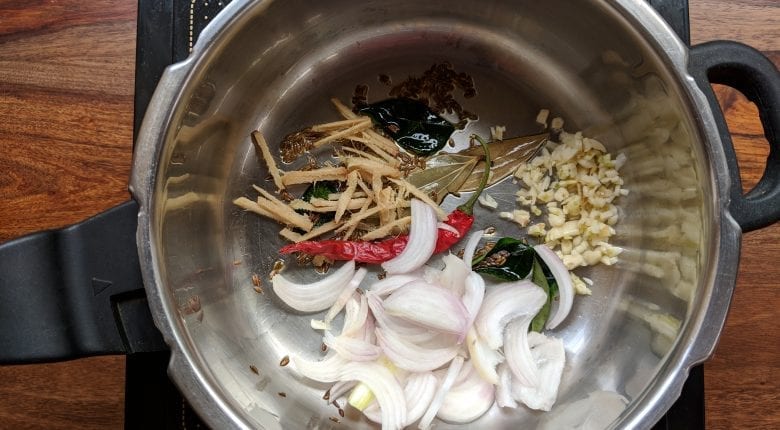 Step: 5/9
Combine the turmeric, chilli and coriander powder along with the fried onions and other spices.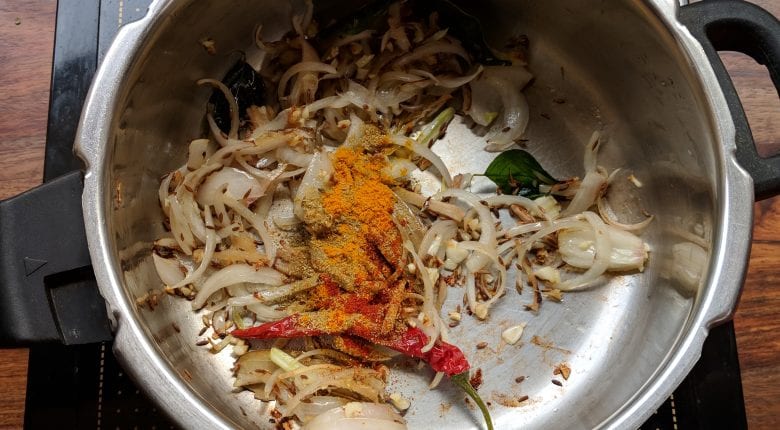 Step: 6/9
Mix in the drained rice and dal along with salt. Stir on medium flame for 1-2 minutes.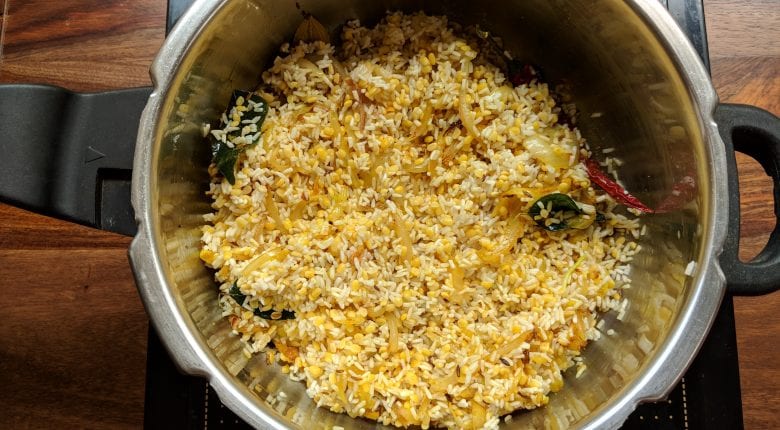 Step: 7/9
Add 5 cups water and bring to a simmer.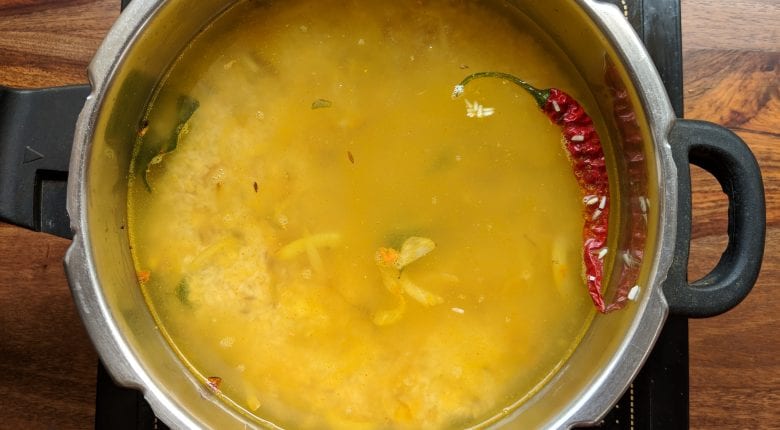 Step: 8/9
Close the lid of the pressure pan with the weight plugged in and allow to cook until 1 whistle (full pressure). Switch off and open the cooker once pressure drops. The result should be mushy and soft, like oatmeal.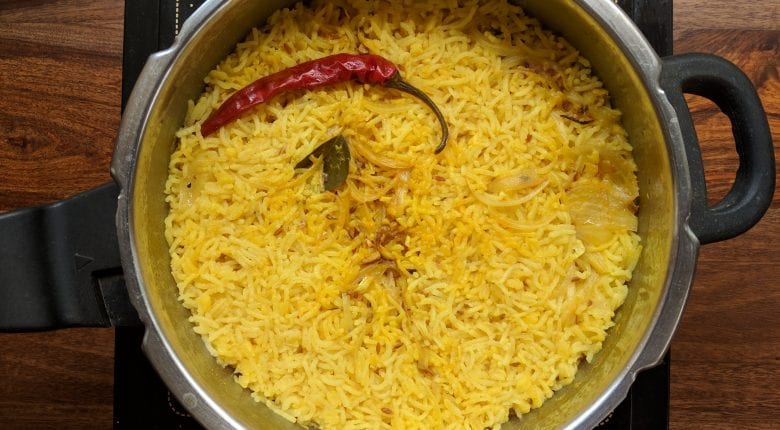 Step: 9/9
Serve hot along with a drizzle of ghee if you like, paired with yogurt, mango pickle and papadum.