Step: 1/6
Thaw the frozen prawns. Peel the garlic and onions and finely dice.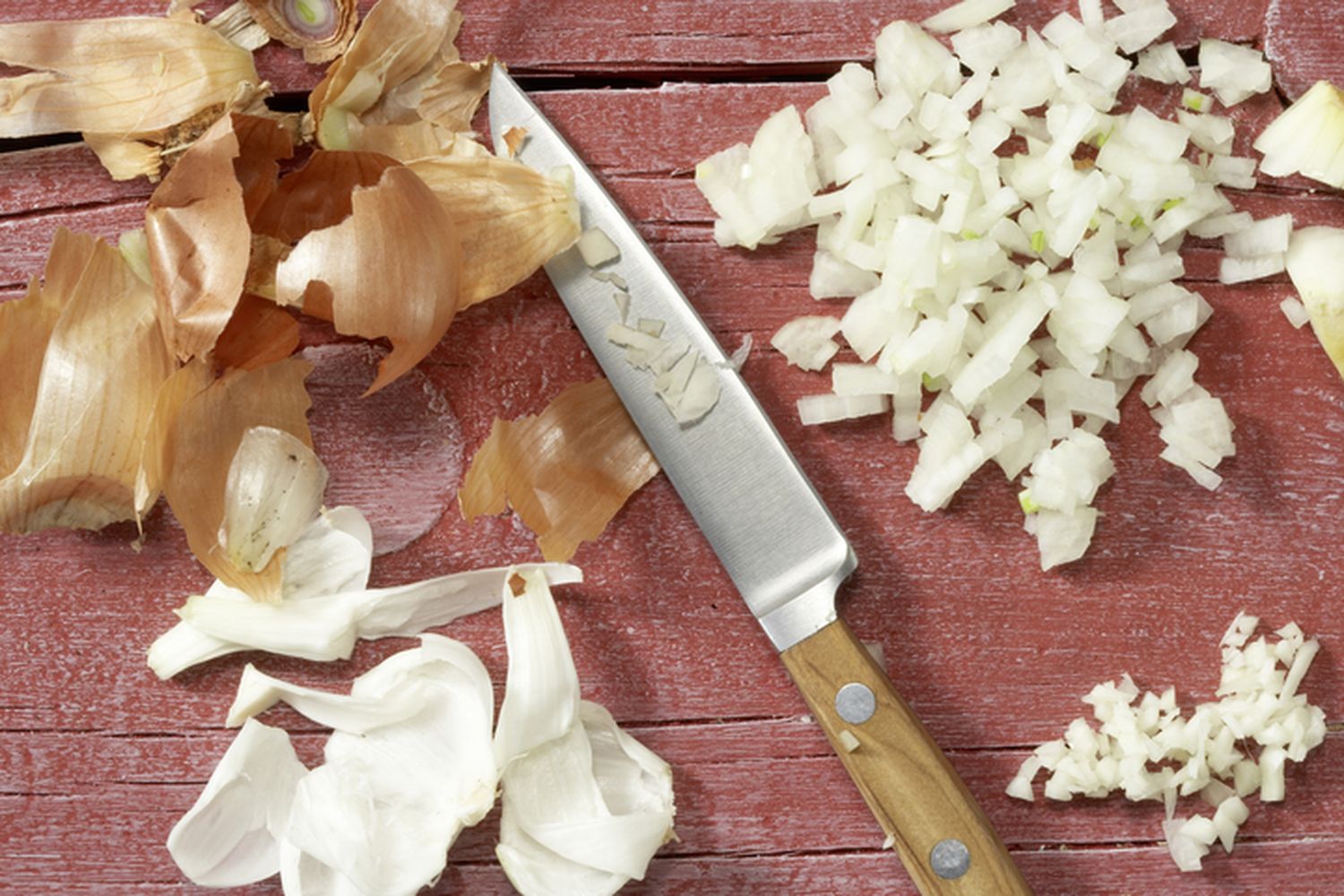 Step: 2/6
Heat 1 1/2 tsp olive oil in a pan. Fry the garlic and onions until softened. Roughly chop the tomatoes with a knife directly in the can then add to the pan. Season well with salt and black pepper and bring to the boil. Reduce the heat and simmer gently for 20 minutes.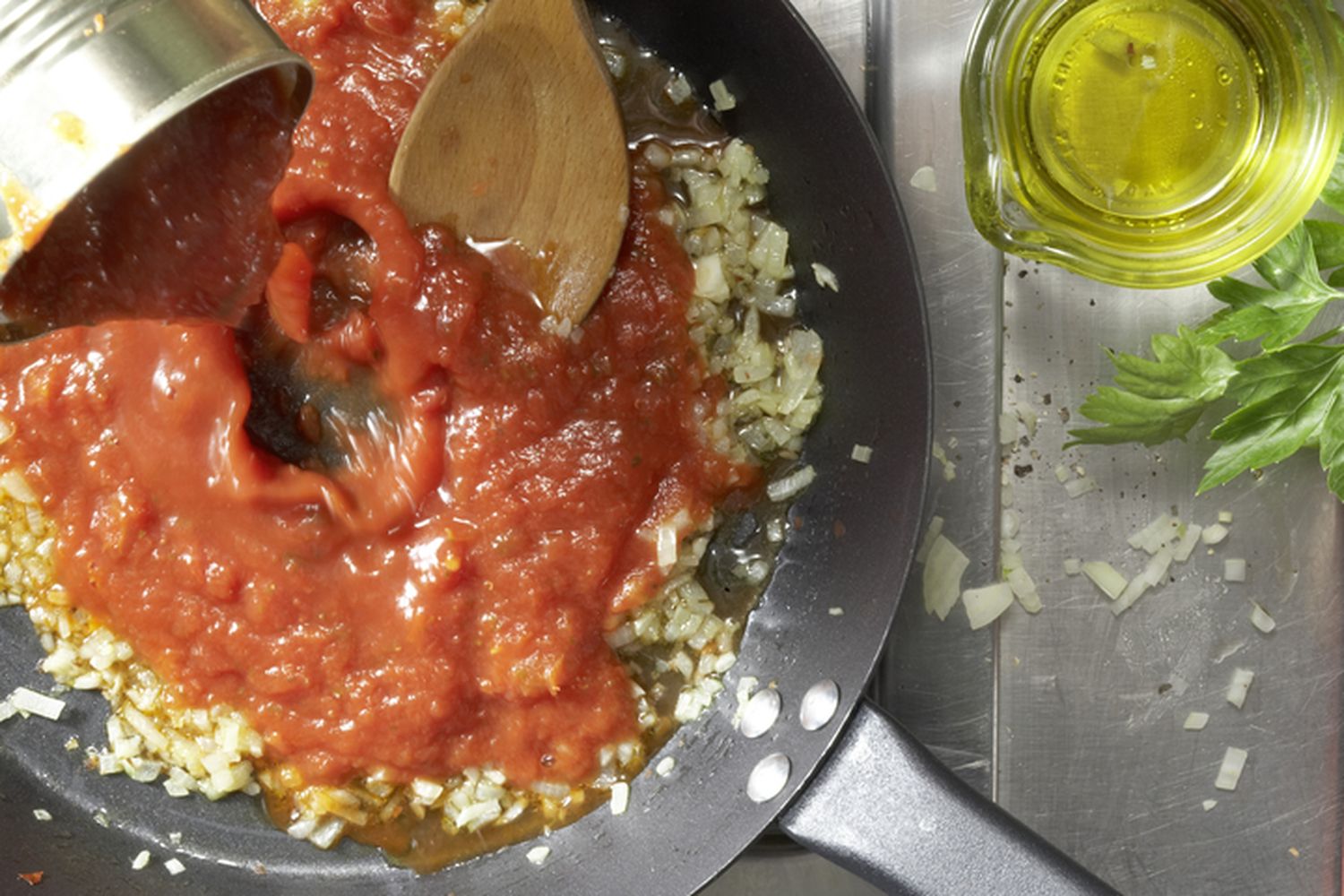 Step: 3/6
Meanwhile, cook the spaghetti in boiling salted water according to the pack instructions. Drain, rinse with cold water, drain again and add to the sauce.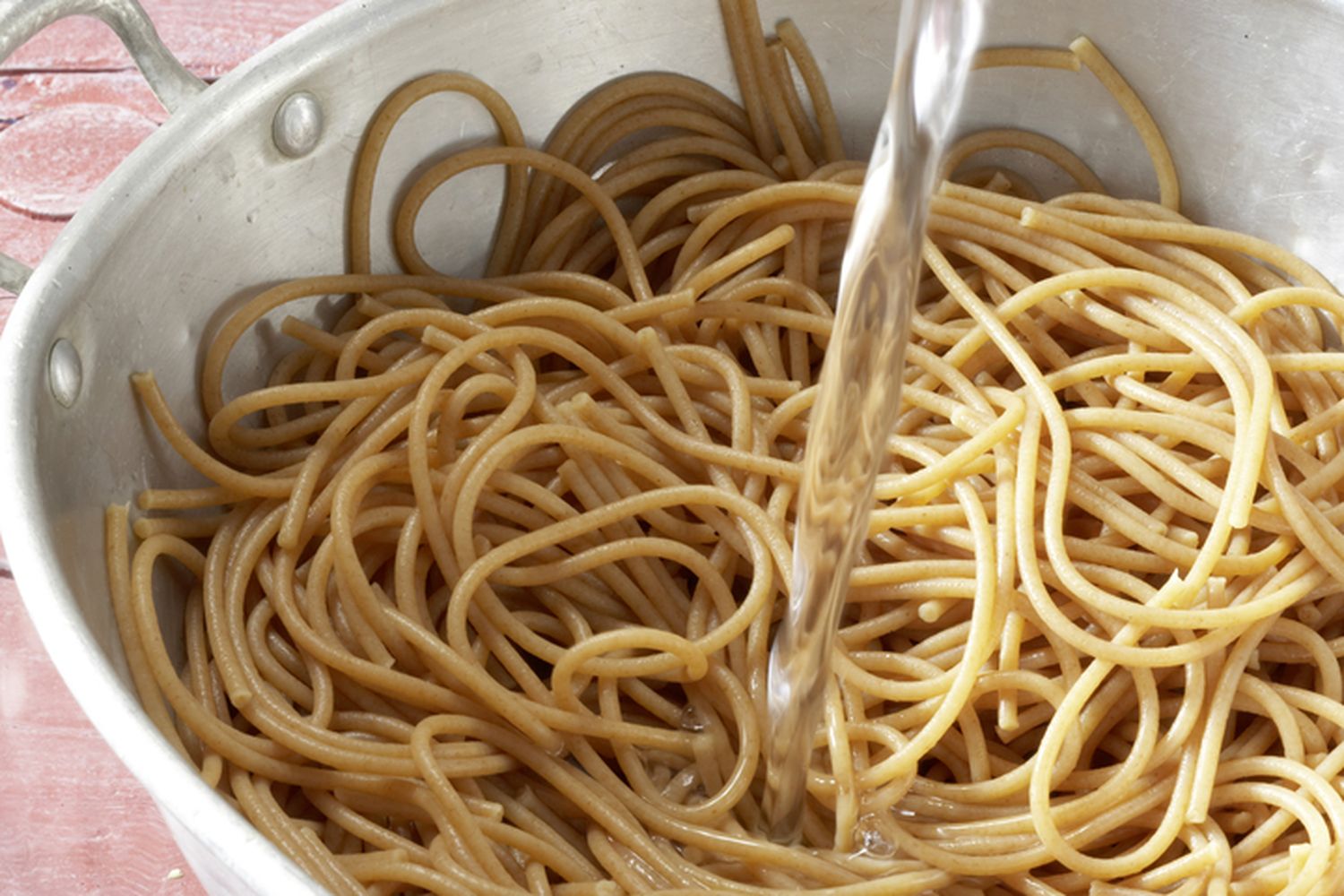 Step: 4/6
Wash the parsley, shake dry and roughly chop the leaves. Drain the prawns and pat dry with kitchen paper. Add both to the spaghetti and mix well.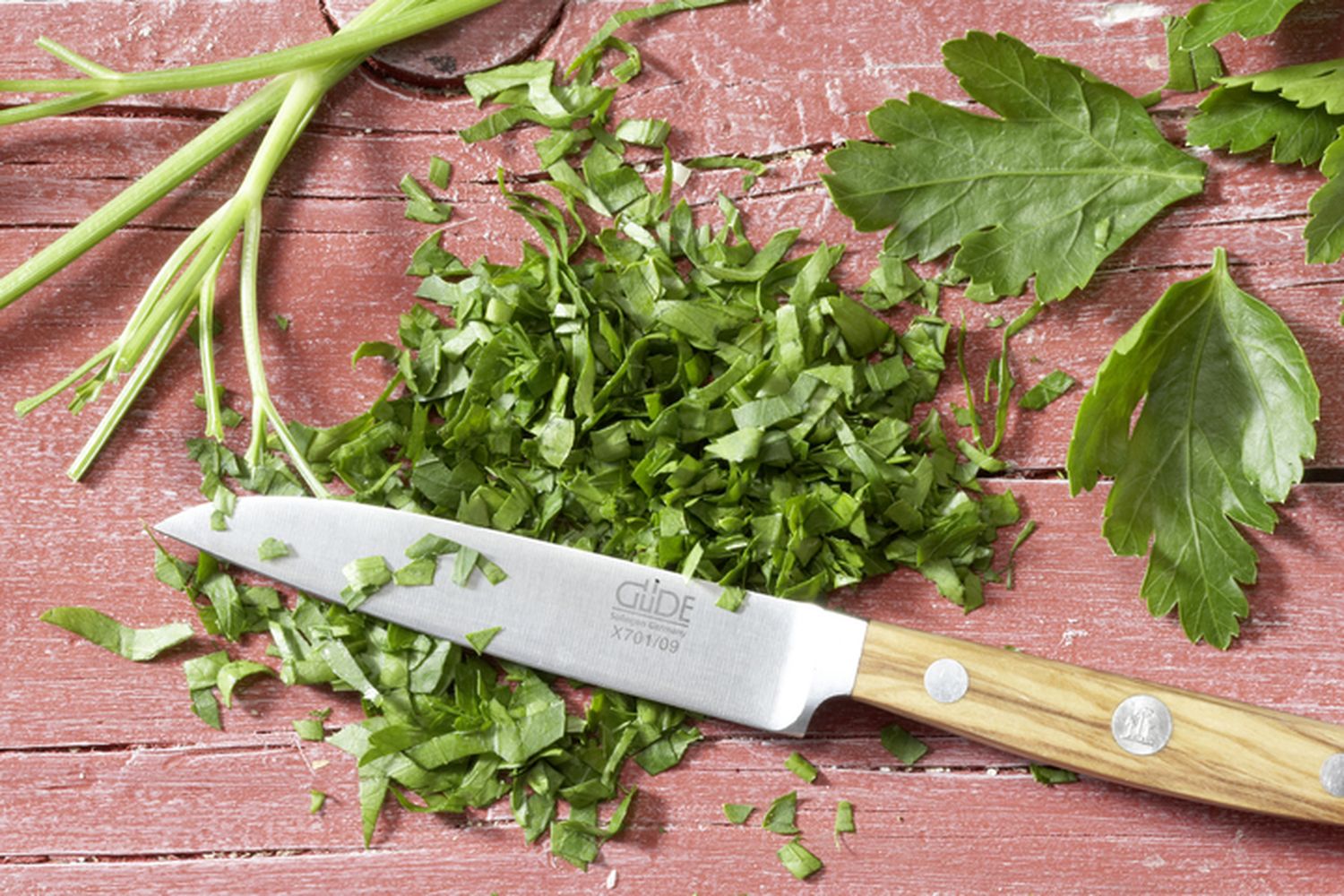 Step: 5/6
Cut 1.5 x 20 x 12 inch rectangles of baking paper and brush with the remaining oil. Divide the spaghetti between the lower half of each sheet. Drain the anchovies and capers and scatter over the spaghetti. To reduce salt, rinse the anchovies with water first.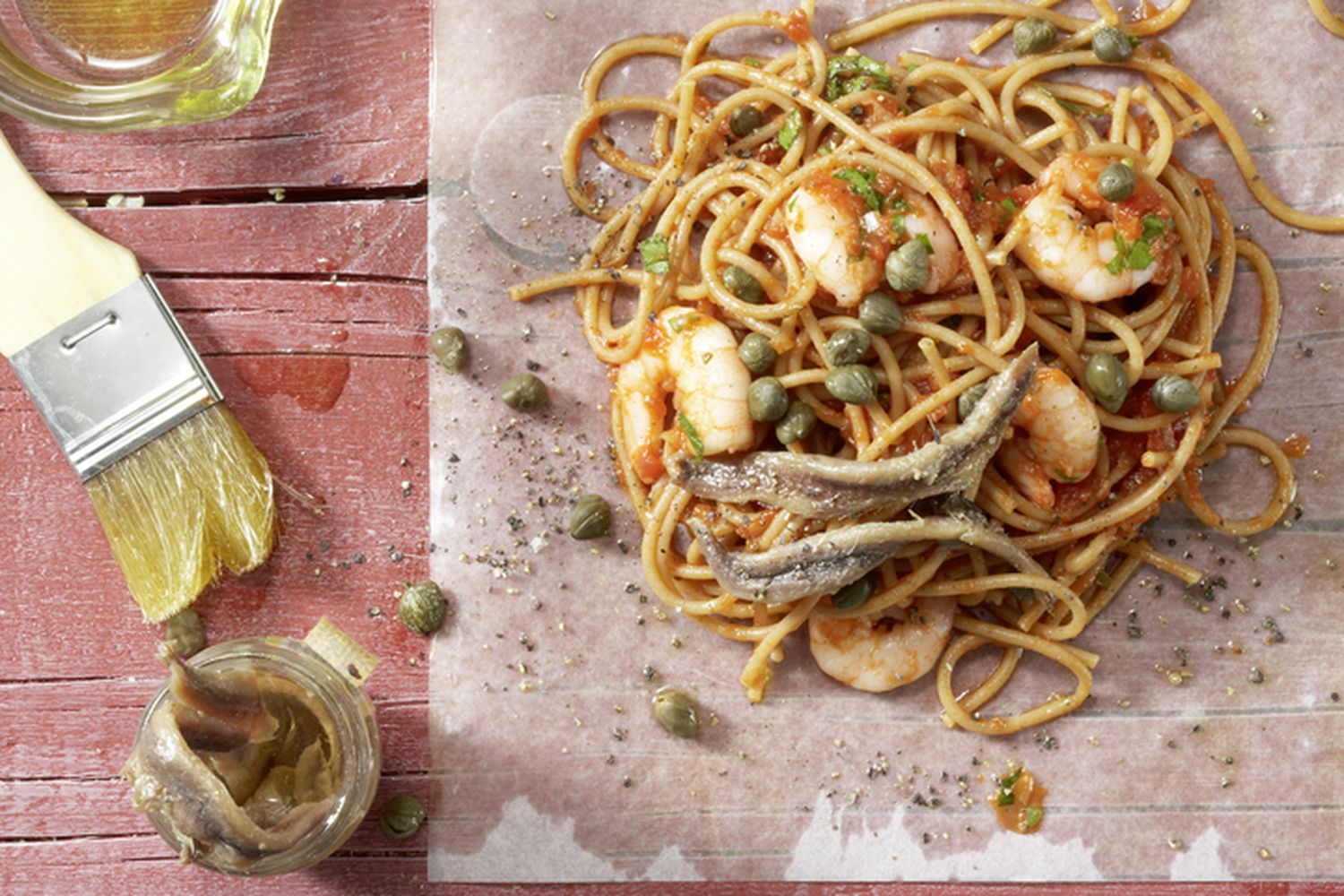 Step: 6/6
Gather the edges of the paper together to enclose the spaghetti and tie with kitchen string. Place on a baking tray and cook in a preheated oven at 400°F (350°F fan, gas 6).