Among the mosaic of vineyards and grape varieties in Alsace, the Riesling is undoubtedly the most beloved – and the best known around the world. Grown in Alsace since the 15th century, it is called "the king of white wines." Some experts consider it the best white grape variety. Our specialist Sylvain Kamm details the specifics of the Alsatian grape variety.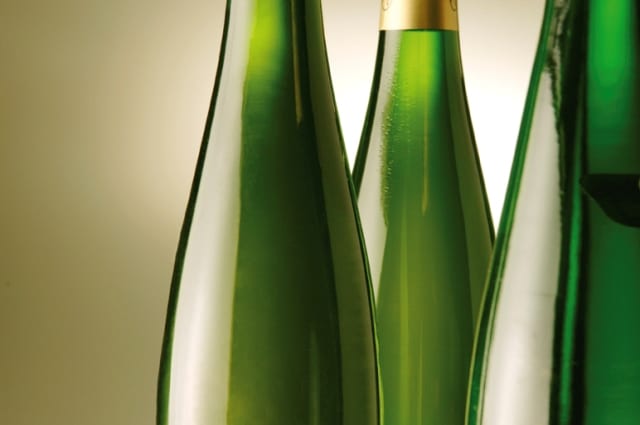 A Multifaceted Grape Variety
Riesling is the grape mentioned spontaneously when we speak of German wines or wines from Alsace. It is particularly popular on the banks of the Rhine where Germans, to the east and north of the river, draw its quintessence, while the western banks turn out to be the gardens of excellence for Riesling. Almost 2/3 of the world's Riesling output comes from Germany, but it is also found in Austria, Australia, New Zealand, South Africa and France!
It is a capricious grape variety that requires great attention. Depending on the plot where it is planted, its exposure and the land, the vine grower can use it to develop:
Crémants, where it will bring notes of citrus and freshness.
Dry still wines, distinguished by their delicacy and acidity.
Terroir wines (designation of origin wines, 1er Cru, Grand Cru) where it beautifully magnifies all the characteristics of each soil.
And for the best vintages, sweeter wines. The grape's very fine skin makes it susceptible to diseases, but make it possible to obtain magnificent late harvest or a fine selection of noble-rot berry.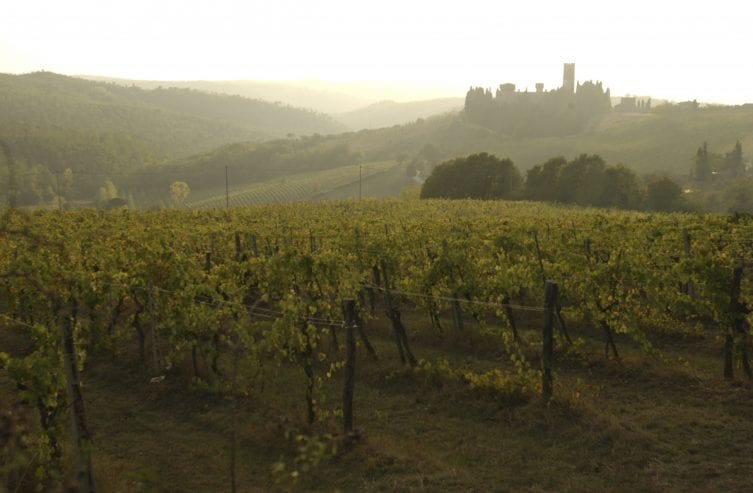 Tasting: An Explosion of Flavors
Riesling is characterized by notes of white flowers, yellow fruits and citrus fruits. It is amusing to note that we can just as easily find lemon flavors for the simplest Rieslings, and go up to the lemon and grapefruit preserved for the most overly matured Rieslings. As it ages, Riesling can go toward notes of honey, acacia, fruit jellies and sometimes even a slight hint of rifle stone.
Riesling is the grape that best reflects the soil on which it is planted. Indeed, the nature of the soil determines the development of its aromas and its character. For example, a Riesling grown on a granite soil will be fine, elegant and fairly chiseled, but it will be more fruity and slightly acid if it is grown on sandstone. Limestone soils will give it depth and breadth whereas marls bring it power. Shale will give it sophistication, elegance and make it racy, with touches of mineral and saline.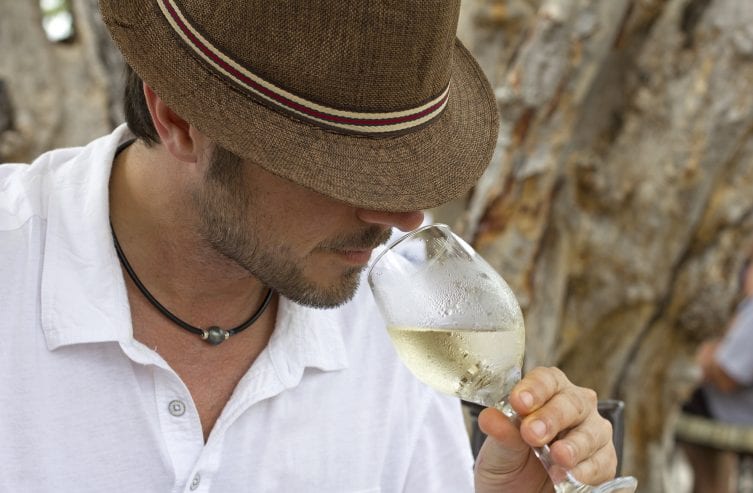 Pairing Riesling with Food
As an aperitif, its mineral notes will agree magnificently with smoked salmon, oysters or crustaceans. The delicate flesh will get a kick to it from the wine's light acidity;
A complex and powerful marl-limestone Riesling will greatly accompanies generous dishes such as fish in sauce or cream. Do not hesitate to try a Riesling with sweet-savory dishes, or fusion food.
Fresh or fruity cheeses, but also sheep or goats, will be enhanced by the acidity and fruitiness of Riesling;
Last but not least, a Riesling Vendanges Tardives will be perfectly suited to a lemon tart, poached fruit or white chocolate desserts.