The new 60" side-by-side combination SBS 32S2 joins flexibility with sleek design. Thanks to its stainless steel side walls, the SBS 32S2 can be the centerpiece of your kitchen, or can be semi built-in into your kitchen cabinetry. With the SBS 32S2, you can achieve a flushed, built-in look with a freestanding unit – without the added steps and cost of built-in installation.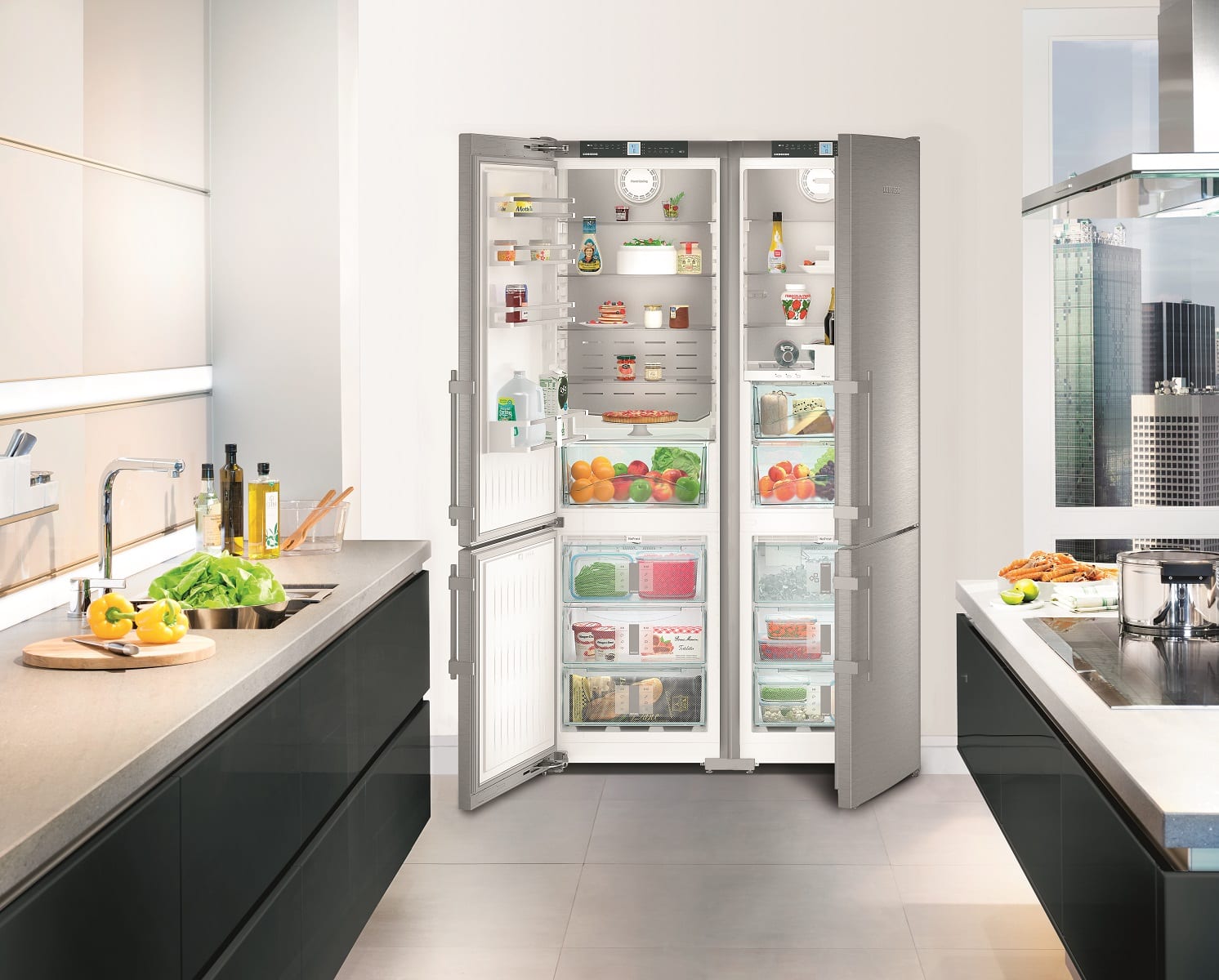 Composed of two ENERGY STAR® rated bottom-freezer combination fridges, the CBS 1661 and the CBS 1660, the SBS 32S2 provides flexible storage solutions within 6 temperature zones. The beautiful exterior SmartSteel finish eliminates smudges, is scratch resistant, and easy to clean.
With ergonomic handles, beveled edges, and flushed cabinet depth, the SBS 32S2 allows for a customized, built-in look from a freestanding unit.
The SBS 32S2 includes 4 BioFresh drawers, Liebherr's patented advanced food preservation technology. BioFresh provides made-to-measure freshness thanks to a customizable interplay of temperature and humidity controls. By customizing the humidity level of the BioFresh drawers, you can enjoy fresher, better tasting and nutrient-rich food fresher for longer than conventional refrigerators.
The SBS 32S2: Premium features make the interior as appealing as its beautiful exterior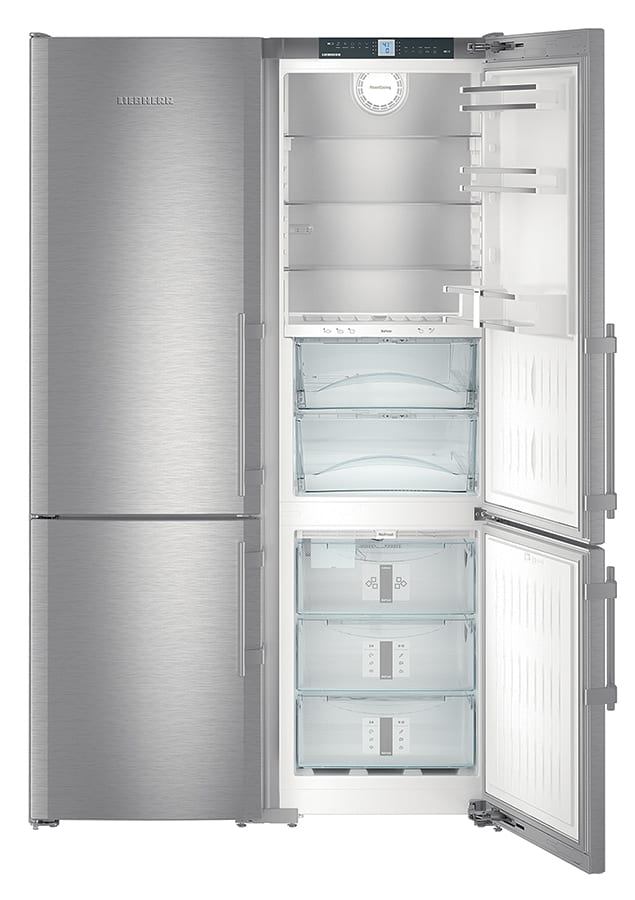 Energy efficient LED lighting throughout each compartment, including LED light columns on both sides of the refrigerator interiors, LED spotlights on the sides of BioFresh drawers, and a unique integrated LED light which sits in the bottom of the refrigerator door to shine down into the freezer when drawers are opened.
High-quality, stainless steel look back wall which prevents foods from freezing up against the evaporator, ensuring that the back of the refrigerator is always drip and ice-free.
SoftSystem closing mechanism which cushions the door closure, eliminating slamming, even when the doors are fully loaded.
BioFresh drawers that are mounted on smooth-running telescopic rails, which can be and can be conveniently removed at a door opening angle of 90°.
Elegant, yet tough, GlassLine shelves made of scratch resistance safety glass, designed for saving space and better organization of your favorite foods.
*As per an independent study testing BioFresh versus conventional refrigerators in optimum conditions.