It's 1961. Liebherr is firmly established as the refrigerator brand of choice in Germany. After all, the company more likely than not involved with making your home will probably do a good job at helping you making it your home. The R&D department came up with this beauty for the new model year: The wall-mounted KW 105. Doesn't it just scream "Welcome to my modern home, where functionality, optimal use of space and ergonomics are taken very seriously"?
The brochure told prospective buyers that the KW 105 is the 'ideal refrigerator for the present and the future'. While that may have been a little overly optimistic, there's no denying that the KW 105 is a highlight of 1960's Quality, Design and Innovation!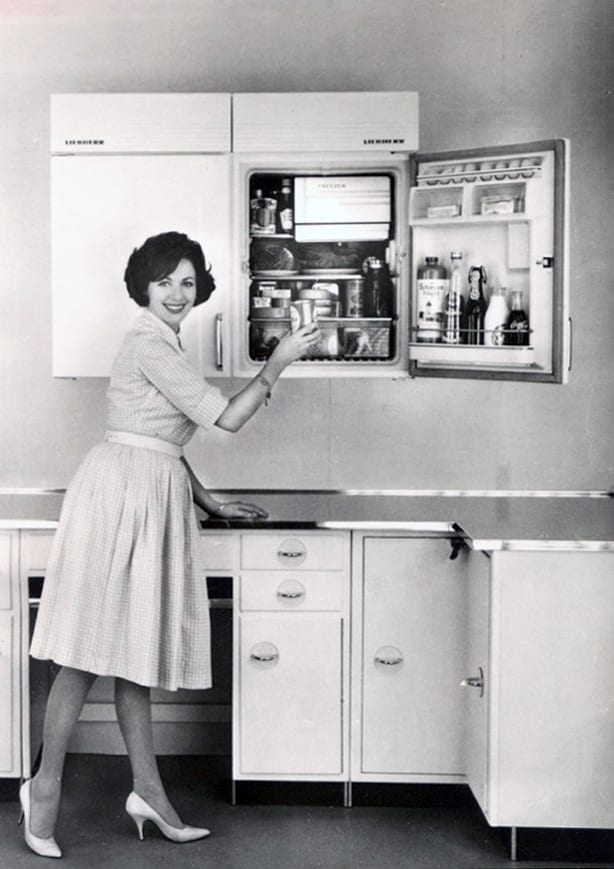 While wall mounted refrigerators may have fallen out of style, our stylish WS 1200 wine cabinet and XS 200 humidor can be mounted on the wall.