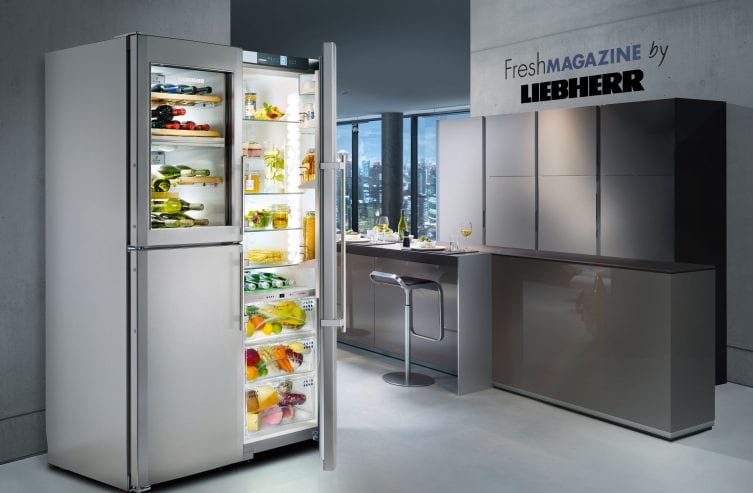 Welcome!
This is FreshMAGAZINE, the new online magazine for freshness and lifestyle by LIEBHERR. Building on over 60 years of quality, design and innovation, FreshMAGAZINE will unlock Liebherr's world of freshness for you. This is the right place for you to find out more about Liebherr's industry leading technology, get food storage tips, learn more about wine and get inspired by recipes from around the world!
Regular & Relevant Content
FreshMAGAZINE is the promise of regular updates and relevant content! And while we are having a lot of fun coming up with content for you, we are also happy to incorporate any suggestions you might have for us. We would love to hear your ideas and we welcome feedback of any kind.
The best way to keep up with FreshMAGAZINE is to subscribe to our newsletter! This way you will never miss a new article and have it delivered straight into your inbox. We also strive to make us worthy of you bookmarking us.
If you already enjoyed FreshMAGAZINE's predecessor, our Appliances Blog, and have bookmarks to articles, don't worry! We have made sure that links remain identical. Should you miss an article, just send us a quick message with the link and we'll look into it.
We hope you enjoy FreshMAGAZINE.
Your LIEBHERR APPLIANCES Social Media Team
PS: Do you want to find out more about the range of Liebherr refrigerators available in the United States and Canada? Please visit www.liebherr-appliances.com
Subscribe to our FreshMAGAZINE Newsletter TODAY!
[wysija_form id="2″]