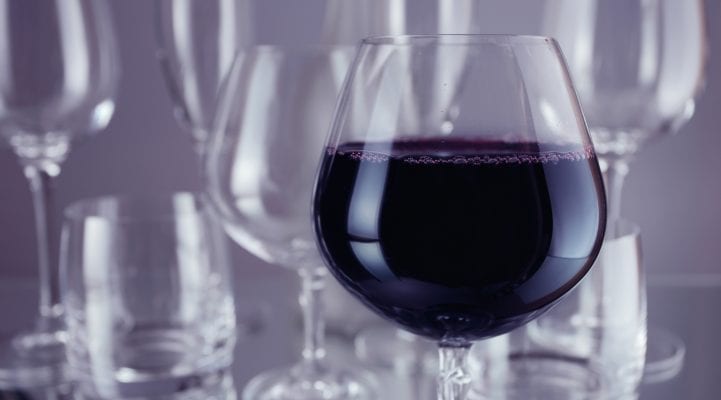 The world's best and most select wines are scarce and expensive pleasures – scarce and extremely expensive, actually! That's why the enjoyment of these exceptional delights is, for the most part, the exclusive preserve of a few very wealthy wine connoisseurs. Below are ten ultimate cult wines that everyone should try before they die, if money is no object!
Chateau Lafite-Rothschild, Bordeaux
This estate, which has been held by a French banking family since 1868, is still regarded as the epitome of fine Bordeaux wine culture and is the most famous chateau of the region. (Price per bottle for a current year: from €500)
Romaneé-Conti, Burgundy
The most expensive and most coveted red wine in the world. In the sole ownership of the eponymous Domaine de la Romaneé-Conti, this Grand Cru region comprises only 1.81 hectares and produces, on average, around 5000 bottles per vintage. Other wines of the Domaine are not as rare, though just as desirable. (Price per bottle for a current year: from €11,000)
Montrachet Domaine Leflaive, Burgundy
The grapes of Le Montrachet are considered to produce the finest white wines in the world. This Grand Cru vineyard covers about eight hectares and is managed by a number of renowned winemakers. The most coveted bottlings here are those of the superstars like Domaine Leflaive, which is produced from a tiny plot of land (0.08 hectares) at Le Montrachet. (Price per bottle for a current year: from €4,500)
Krug Clos d'Ambonnay, Champagne
Founded in 1843, Krug is pretty much worshipped by champagne connoisseurs. In addition to the regular cuvées, two extremely rare individual champagnes are produced: Clos du Mesnil and Clos d'Ambonnay. The latter is produced from a tiny vineyard of only 0.68 hectares, and is considered to be the most expensive champagne ever. So far, it has only been produced in four vintages: 2000, 1998, 1996 and 1995.
(Price per bottle for a current year: from €1,800)
Pingus, Ribera del Duero
In 1995, Danish winemaker Peter Sisseck opened the Dominio de Pingus winery in the central Spanish growing region of Ribera del Duero. After Robert Parker (the world's most influential wine critic) declared the vineyard's debut wine as one of the greatest wines he had ever tasted, prices on the international wine market went through the roof. The estate has a vineyard of 5 hectares and premium Pingus wine is now esteemed as the most rare and most expensive wine in Spain. (Price per bottle for a current year: from €800)
Scharzhofberger Riesling Trockenbeerenauslese Egon Müller, Saar
Egon Müller is the ultimate cult winery of Germany. International collectors and connoisseurs are willing to pay a veritable fortune for its noble sweet Rieslings, with the wines produced at Scharzhofberg being among the most sought-after and finest vintages in the world. Perhaps the most desirable is the Trockenbeerenauslese – only a few dozen bottles are usually produced and these are sold at auction.
(Price per bottle for a current year: from €6,000)
Penfolds Grange Bin 95, South Australia
For over half a century, Penfolds Grange has been Australia's cult wine par excellence and it is regarded as the first true 'Premier Cru' of the southern hemisphere – it is the only wine to feature on the cultural heritage list of the South Australian National Trust.
(Price per bottle for a current year: from €500)
Barolo Riserva Monfortino Giacomo Conterno, Piedmont
For many experts, the Monfortino from the house of Giacomo Conterno is regarded as the greatest red wine in Italy. This exceptional Barolo is only produced in very exceptional years and is then aged for at least seven years in barrels before bottling. Its shelf life is legendary.
(Price per bottle for a current year: from €500)
Screaming Eagle Cabernet Sauvignon, Napa Valley
This Cabernet Sauvignon is California's ultimate cult wine and comes from Oakville in the Napa Valley. The first bottled vintage was in 1992 and it was immediately awarded the unbelievable score of 99 points by leading wine critic Robert Parker. Subsequent vintages in 1997, 2007, 2010 and 2012 even exceeded this phenomenal score, each receiving a perfect 100 points. Its outstanding quality combined with a very low production volume of around 5000 – 8000 bottles per year have made Screaming Eagle the most expensive wine in the United States.
(Price per bottle for a current year: from €2,500)
4G, South Africa
South Africa's legendary winemaker Giorgio Dalla Cia and Bordeaux's world famous 'Pope of wine', the late Prof. Denis Dubourdieu, are the fathers of this relatively new project. Their remit was simply to create the best and most expensive red wine that South Africa has ever produced in its 350-year history of viticulture. Only around 3000 to 4000 bottles of this new South African wine icon are bottled annually. Its international breakthrough came in 2015 when, in a blind taste test, it left the assembled competition of 100-point Bordeaux megastars behind in the dust.
(Price per bottle for a current year: from €400)
Have you enjoyed this post about cult wines? Then please feel free to share it via the social media options listed below.