Care products without long lists of artificial ingredients and unnecessary packaging waste? Not a problem – we'll show how you can easily make cosmetics yourself using products you have at home anyway!
Every day, food provides us with all the basic nutrients we need. But we can also put our food to good use to care for our face and hair. Find out here exactly which ingredients are suitable for producing cosmetics and what the advantages are of doing this yourself.
Why make natural cosmetics yourself?
Turning food into cosmetics? This might sound unusual and time-consuming at first, but most products can be made quickly and in just a few steps. The benefit is that we know exactly what they contain, and they care for skin and hair just as well as expensive products from the chemist. There's no need for us to worry about dubious additives such as fragrances and paraffins, and animal testing is ruled out. And don't forget, by doing without superfluous packaging waste and microplastics we are also protecting the environment. Natural care finally, is also ideal for allergy sufferers.
Cleopatra looked to the natural effects of food for good reason! (With all of her milk and honey baths.)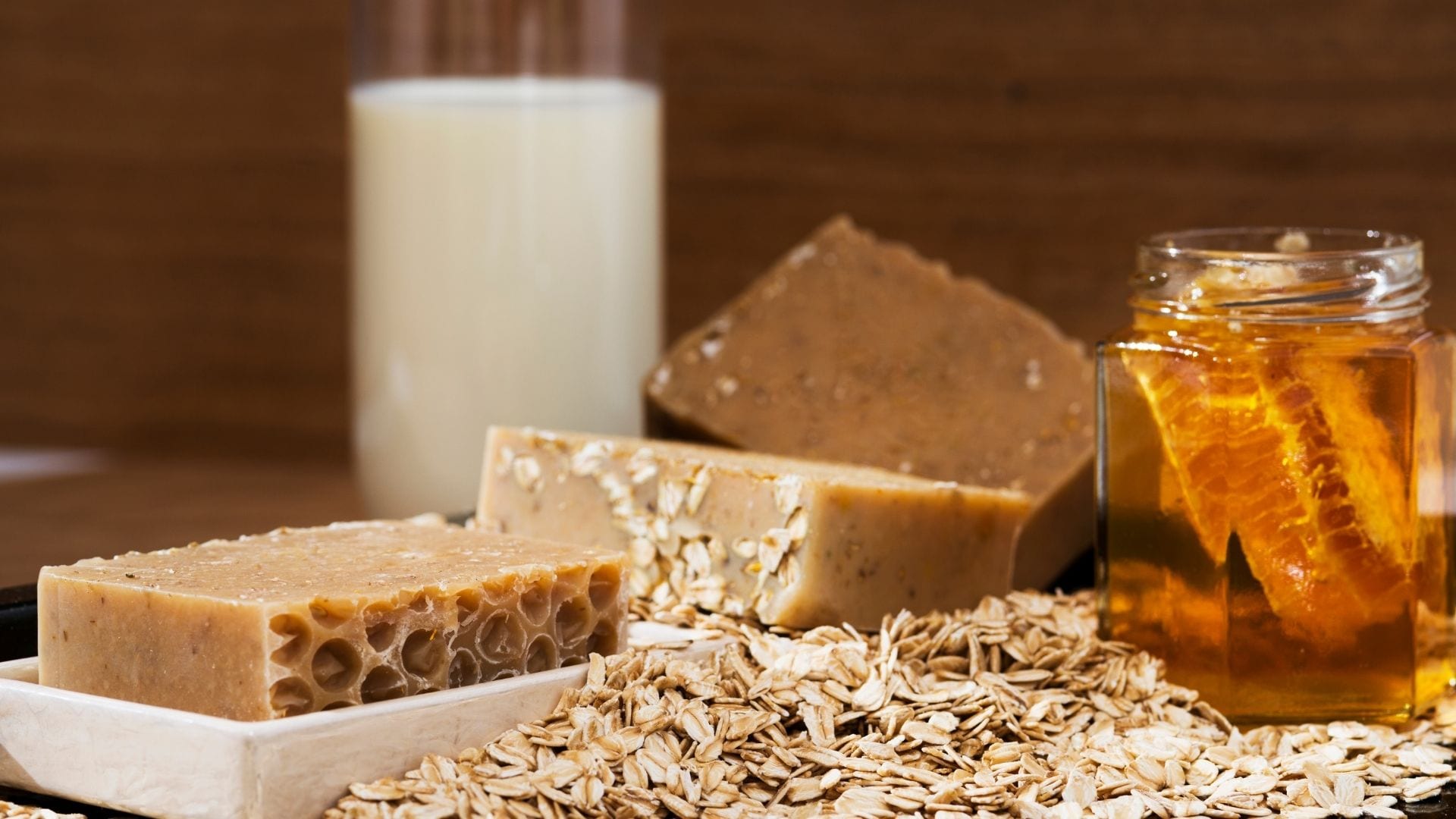 Which foods are suitable?
Here you can let your imagination to run wild! All types of fruit and vegetables are ideal, as thanks to their high vitamin and mineral content they are ideal for caring for our skin and hair. Lemons, for example, ensure a sufficient supply of vitamin C for the skin, and cucumbers have a calming and refreshing effect due to their high moisture content.
For regeneration and revitalization, we recommend refrigerated products with a high fat and protein content, such as milk, yoghurt or quark. They provide an extra portion of freshness and help to stabilise the skin's protective acid mantle.
For a skin massage and for silky soft hair, vegetable oils such as olive oil are particularly well suited. If your skin tends to have blemishes, you should try different fruit and vegetable juices, vinegar and lemon or even peelings with sugar, yeast, salt or bran. Beer, wine and tea not only taste good, but are also excellent as a hair conditioner.
So, now that you know some foods that you can easily turn into cosmetics, find out exactly how this is done with the recipe examples below!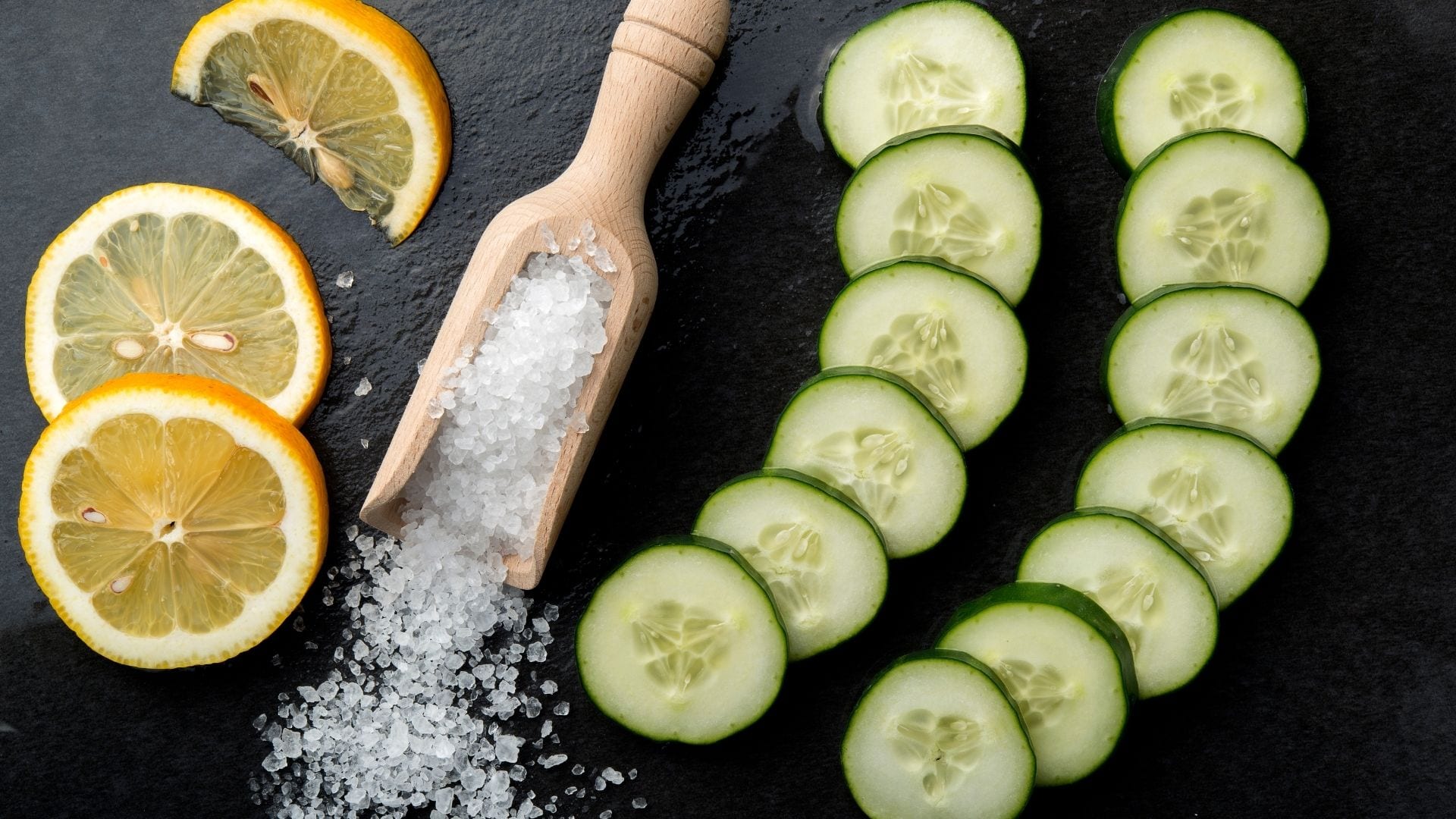 Nature has the best recipes
We recommend trying the vegan lemon mask especially for oily skin, as it provides a pleasant freshness boost! For this, simply mix a little fresh lemon juice with fresh yeast into a smooth mixture and then apply to the skin. Leave it on for about 10-15 minutes and then remove thoroughly with lukewarm water.
Another recipe for skin care is a face mask using healing clay and carrots. Its purpose is to clean our skin and shrink the pores. For this, simply grate a leftover carrot from the fridge as finely as possible. Next, mix 3 tablespoons of carrot with 1 teaspoon of oil and 2 tablespoons of healing clay. The finer the carrot, the easier it is to apply. The mask should be left on the skin for 15 minutes. After this, wash it off carefully with water.
But it's not just the skin which can be pampered with ingredients from your home, here's a recipe for a hair mask that is a genuine protein treatment. It is particularly suitable for brittle and dry hair. Hair like this often lacks valuable protein. Simply mix 150 g natural yoghurt, 1 egg, 2 tablespoons of jojoba oil, 1 teaspoon of honey and 2 drops of wheatgerm oil and heat everything briefly in a sauce pan. Then pour everything into the moistened lengths of hair and roots and wrap your hair in a towel. Leave the mixture in your hair for about 15 minutes. Finally, wash your hair as usual with shampoo to remove all residues.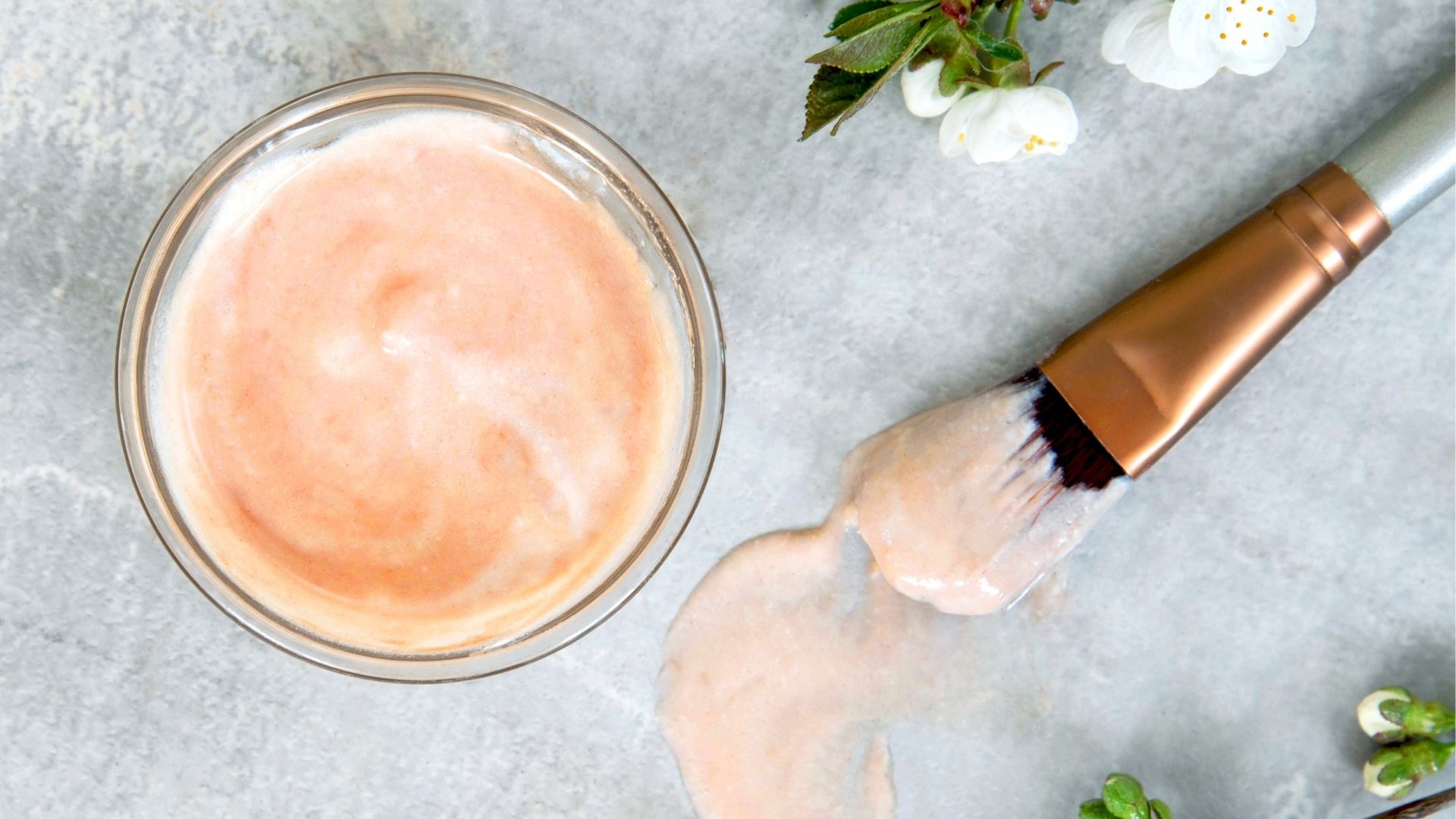 Where do I store my natural cosmetics?
Now that you have tried out some of the new recipes, there's now the question of where best to store the products. If you place the products in the bathroom at room temperature, the natural ingredients will react with each other very quickly and therefore just keep for a few days. However, if you store the products in your Liebherr refrigerator, the hair and face masks will last at least twice as long Some products are even suitable for freezing.