Step: 1/9
Wash the potatoes and cook in boiling salted water for 20 minutes. Drain and allow to cool. Meanwhile, peel the asparagus and remove the lower woody ends. Cook the asparagus in boiling salted water for 15 minutes, drain and allow to cool. Peel and finely dice the onion.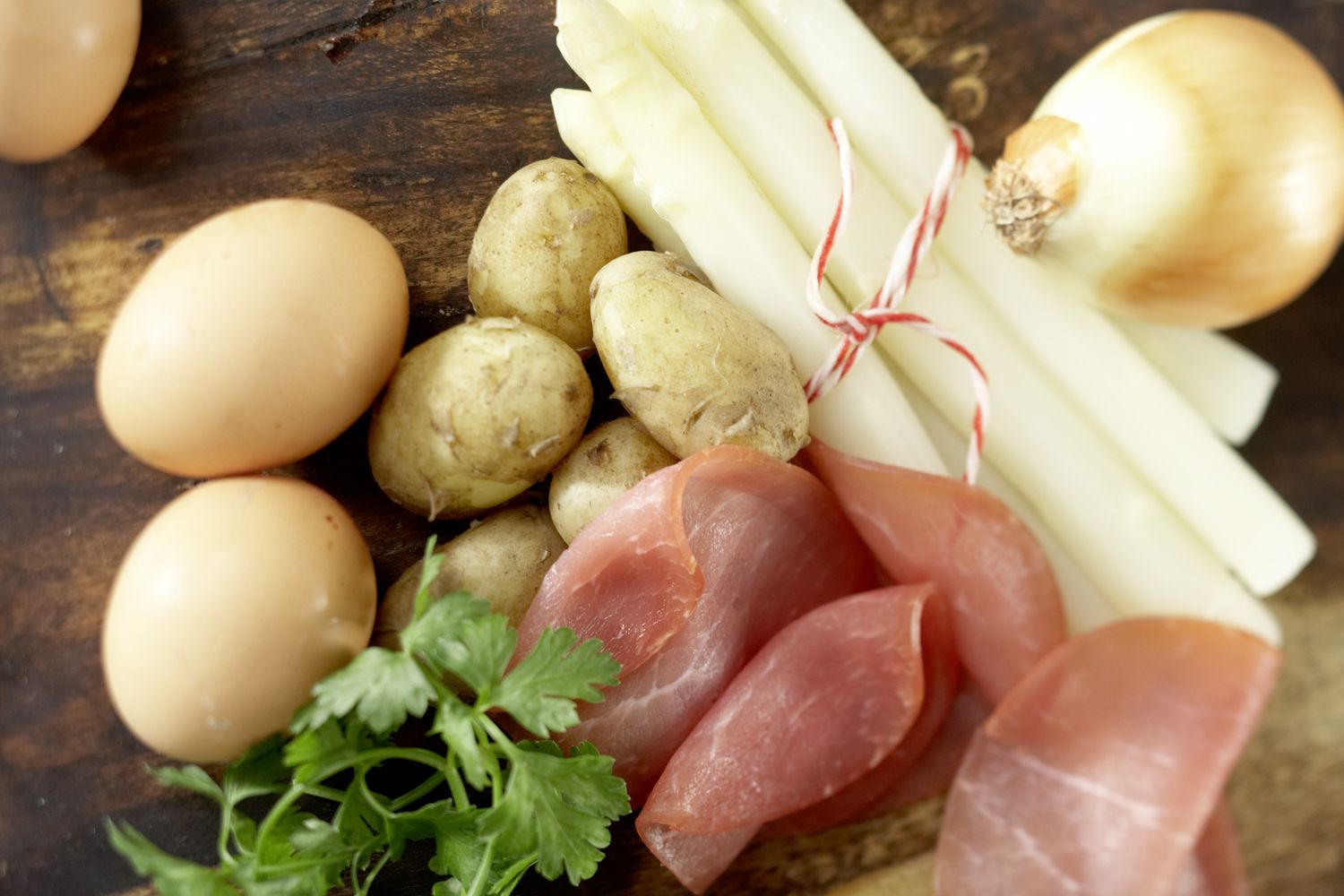 Step: 2/9
Cut the potatoes and asparagus into small pieces.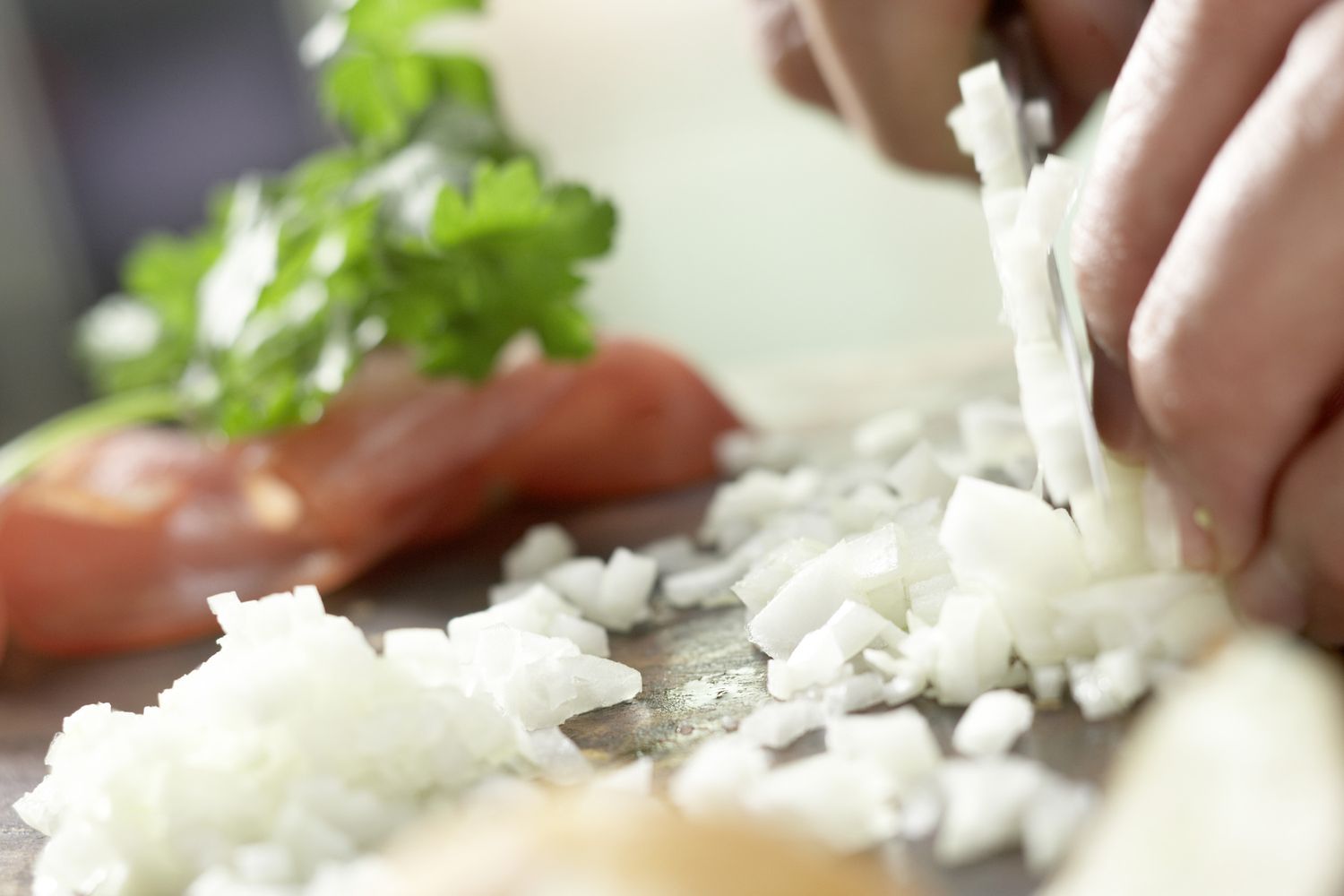 Step: 3/9
Cut the ham into strips.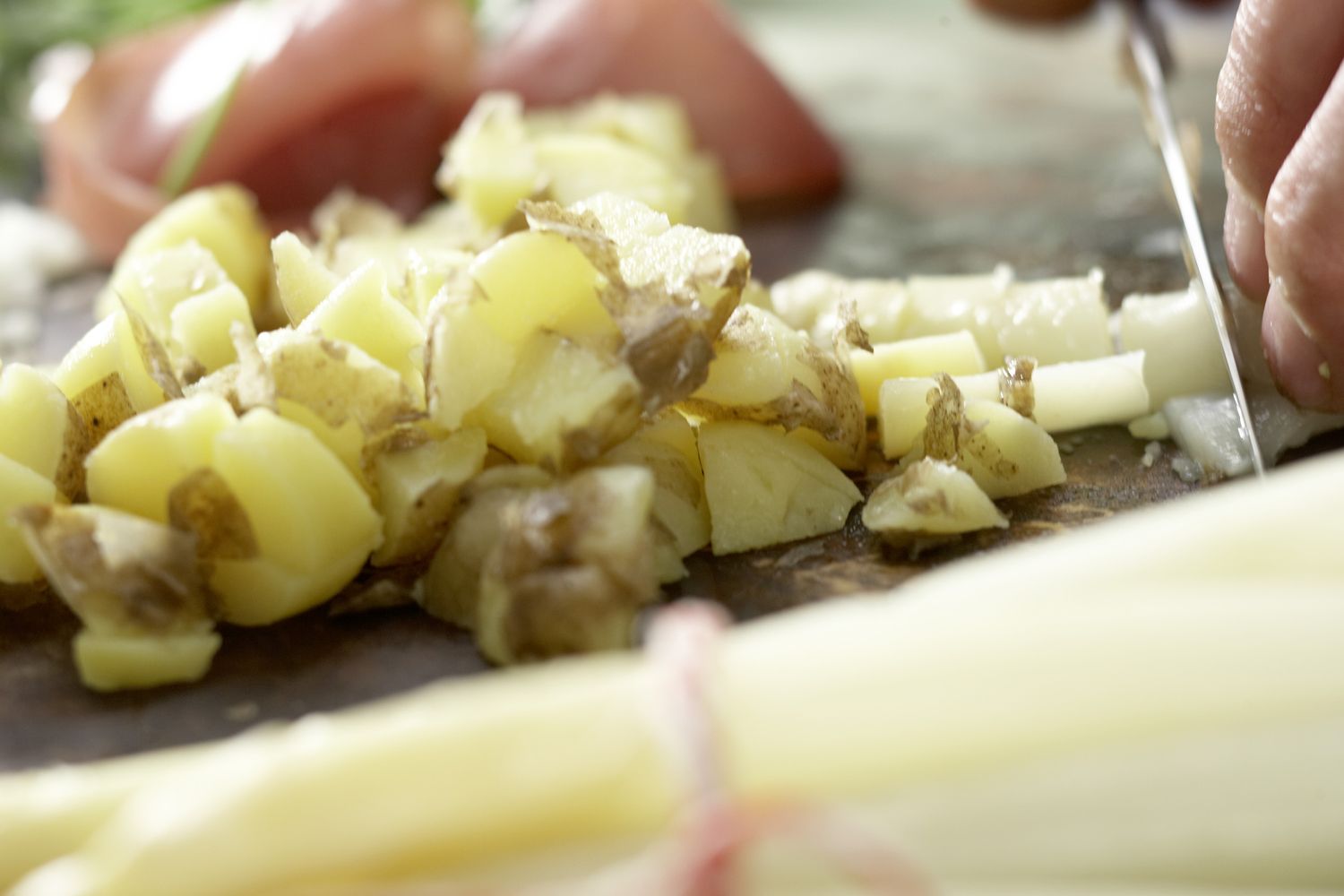 Step: 4/9
Wash the parsley, pat dry and chop the leaves. Beat the eggs with the chopped parsley.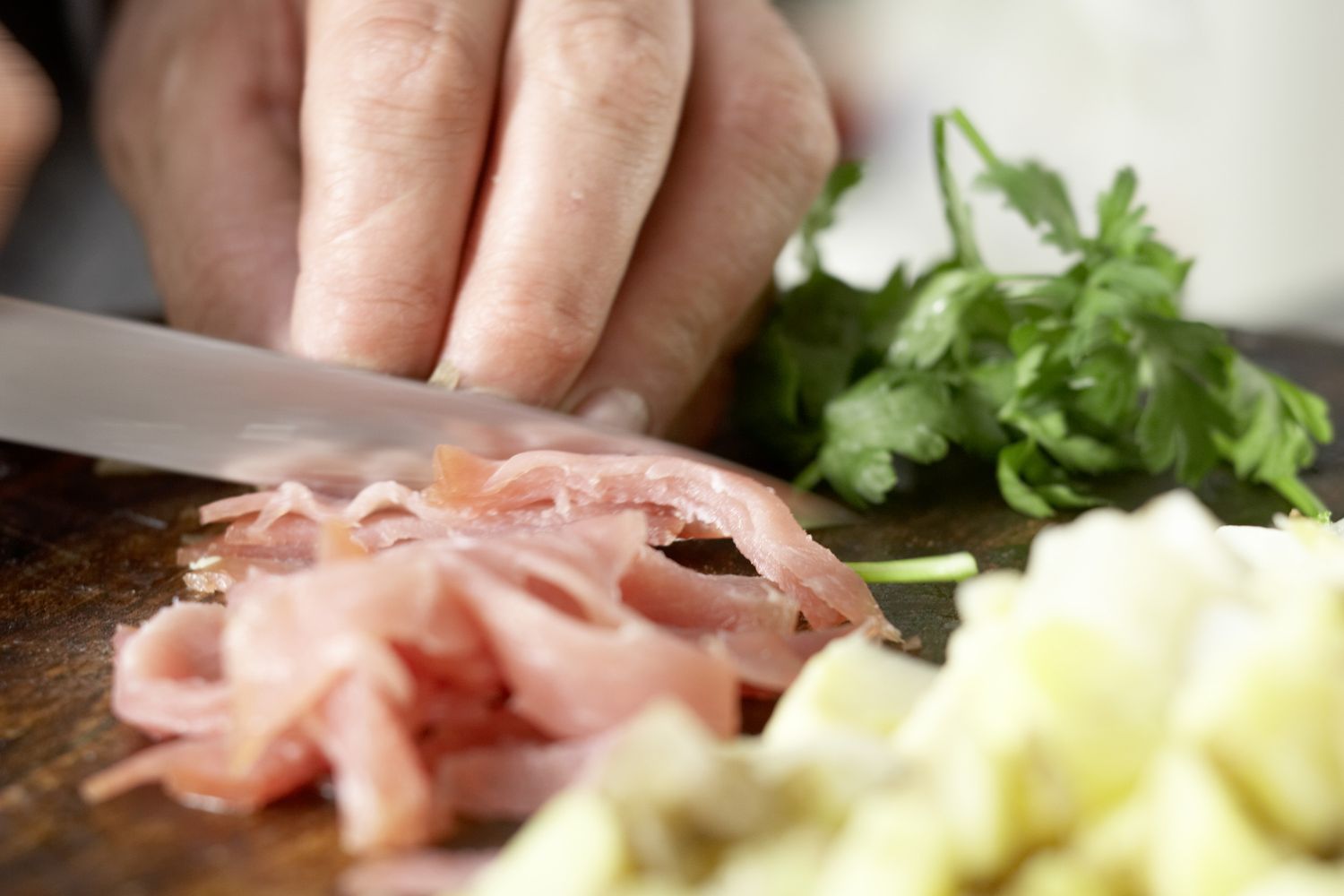 Step: 5/9
Heat some oil in a pan. Fry the onion over a medium heat until softened.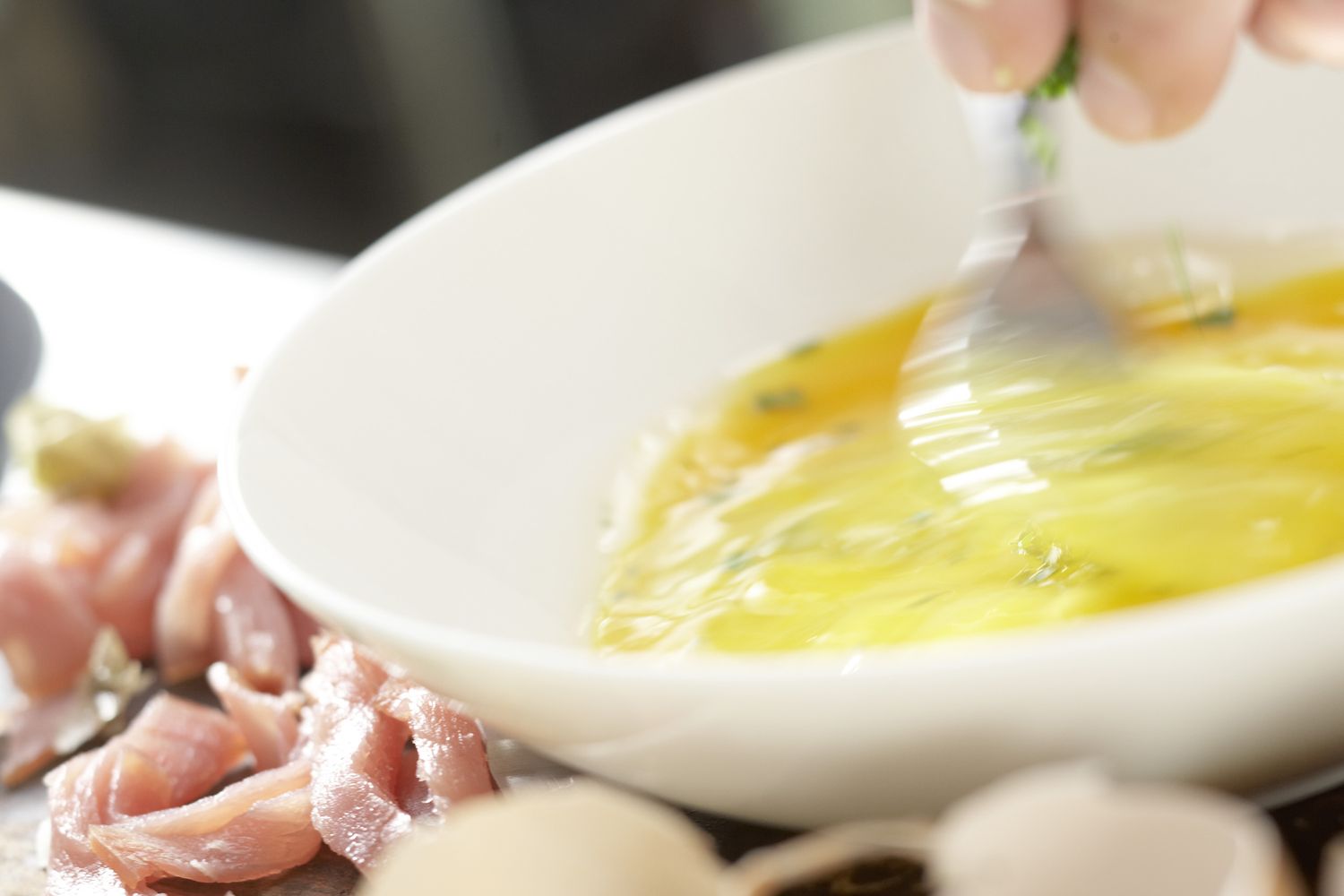 Step: 6/9
Add the potatoes and fry for 2 minutes.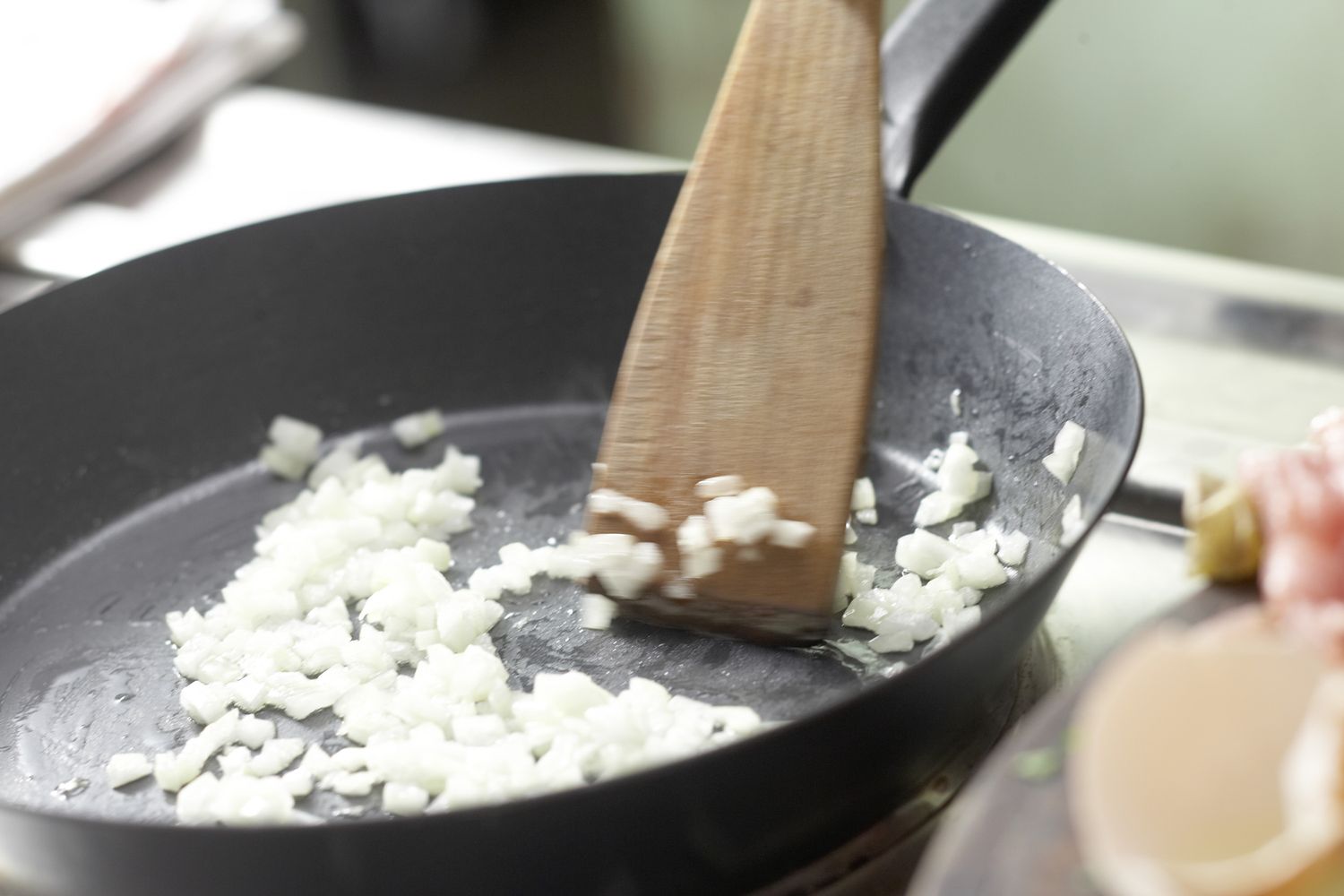 Step: 7/9
Add the asparagus to the pan and cook for 1 minute.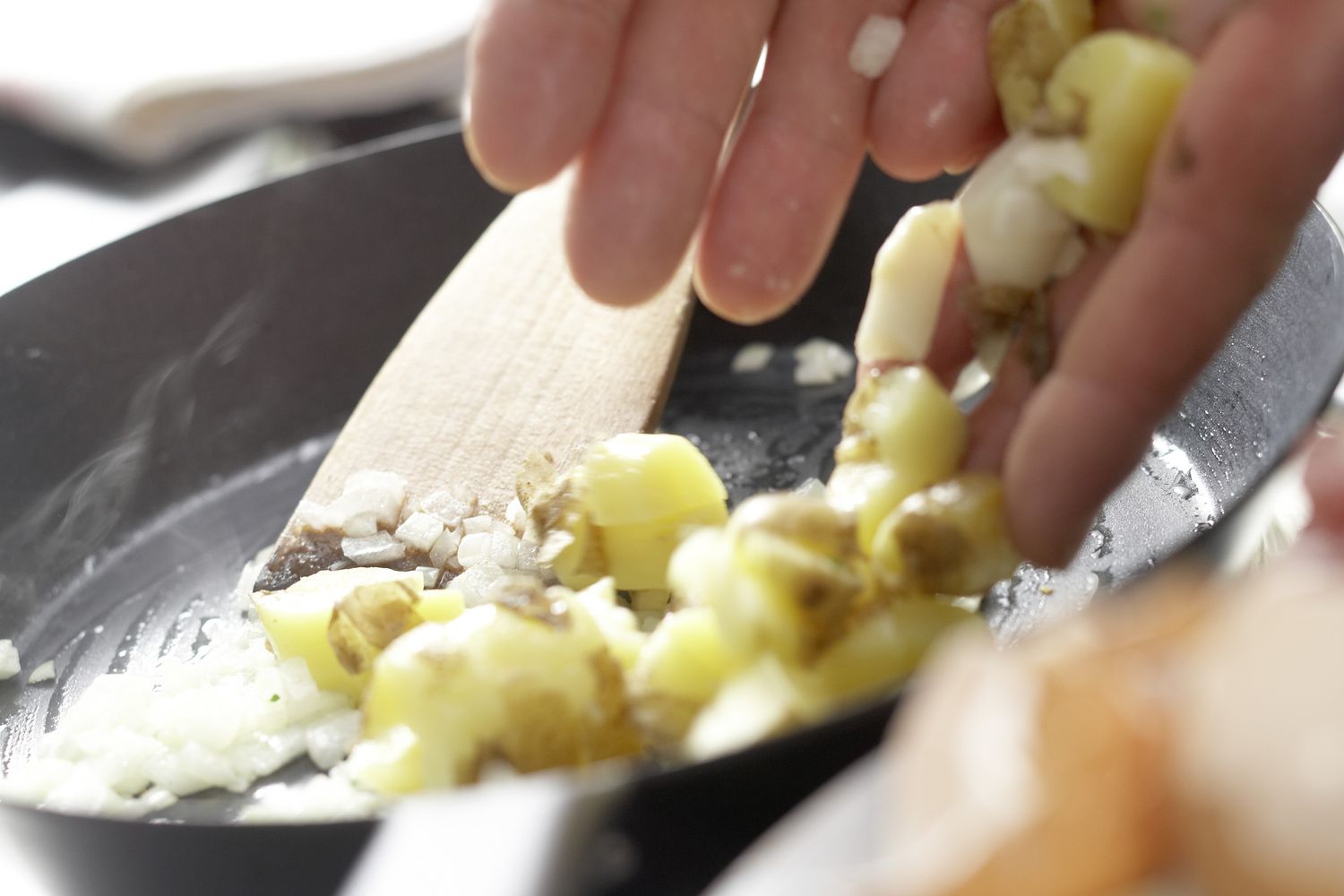 Step: 8/9
Add the ham. Season with salt and pepper.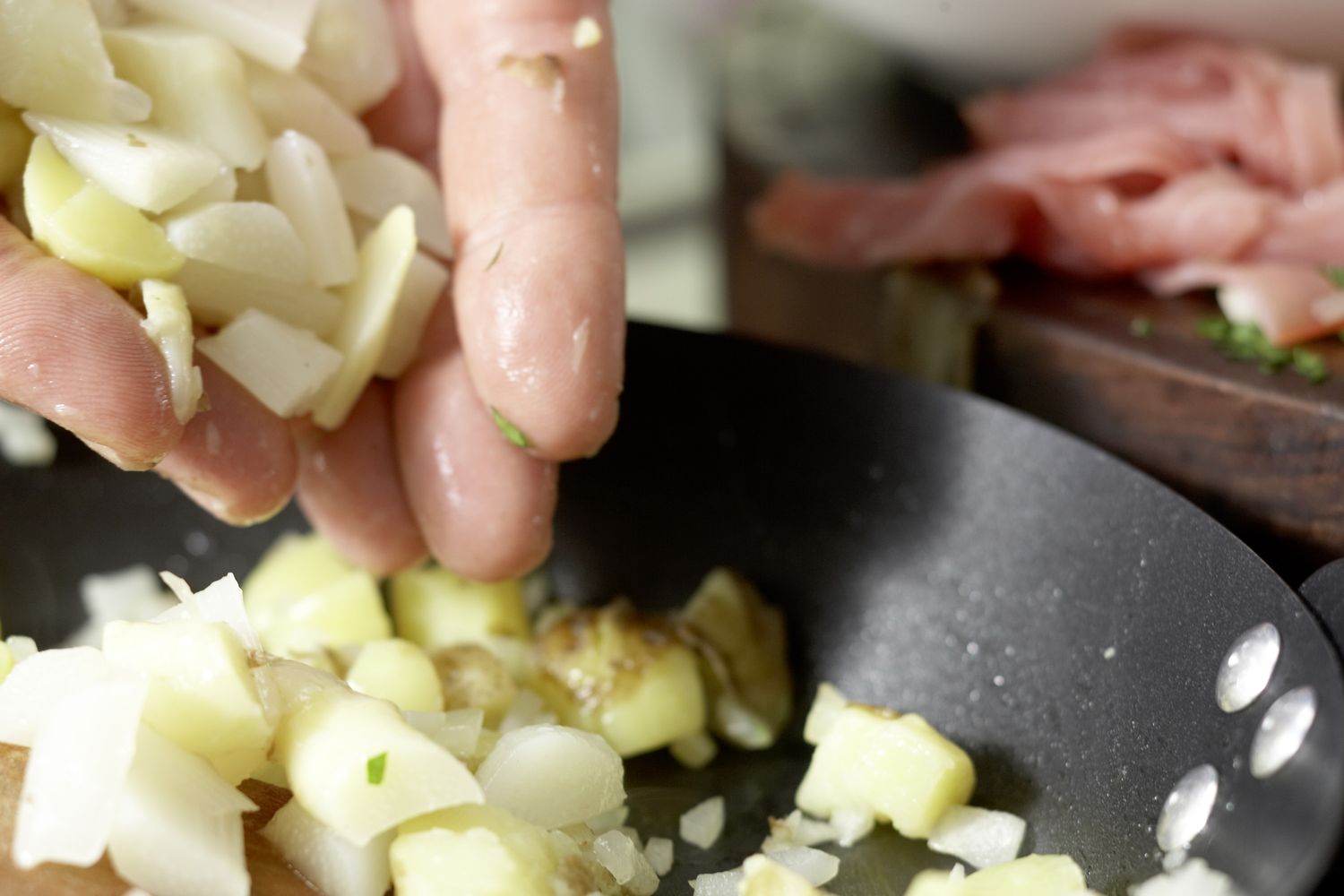 Step: 9/9
Pour the egg mixture into the pan, cover, and allow to set for 5-6 minutes over a low heat. Turn the omelette out of the pan and serve.