Step: 1/9
Place the flour in a bowl and make a well in the centre.
Step: 2/9
Crumble the yeast into the well. Pour in 3tsp lukewarm water, add the sugar and mix with a little flour. Let the pre-dough swell, covered, for 15 minutes.
Step: 3/9
Add the egg, butter and salt to the pre-dough, and knead everything with 200ml lukewarm water to a smooth dough. Cover and leave to rise for 45 minutes.
Step: 4/9
Preheat the oven to 180°C (160°C fan, gas 4). For the filling, crush the feta with a fork and mix it with 75g butter. Knead the dough on a floured surface once more and divide into 4 portions. Flatten each portion into a circle about 3mm thick, and spread with some feta butter. Roll in the dough.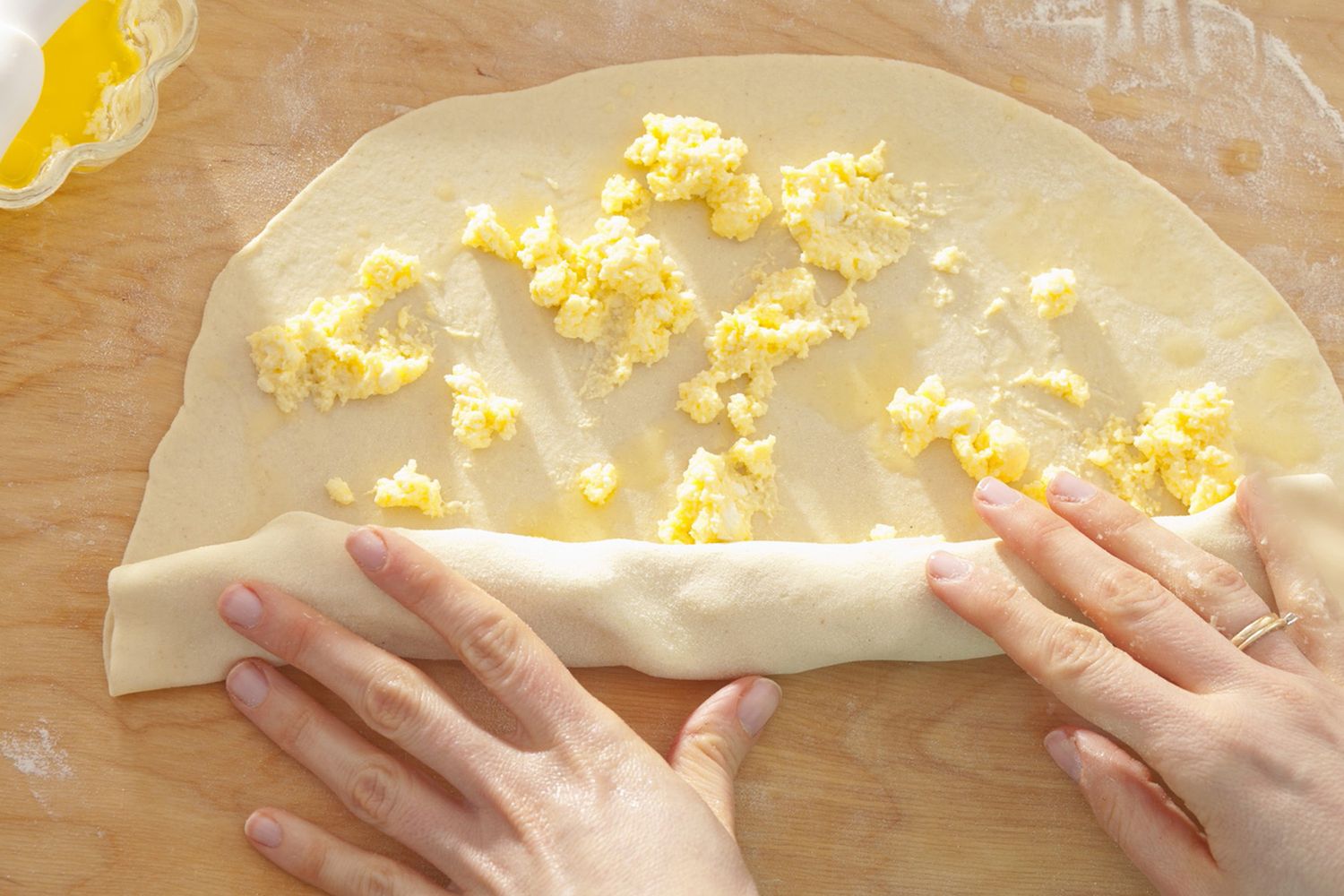 Step: 5/9
Cut the roll slightly diagonally, once to the right, once to the left, into pieces.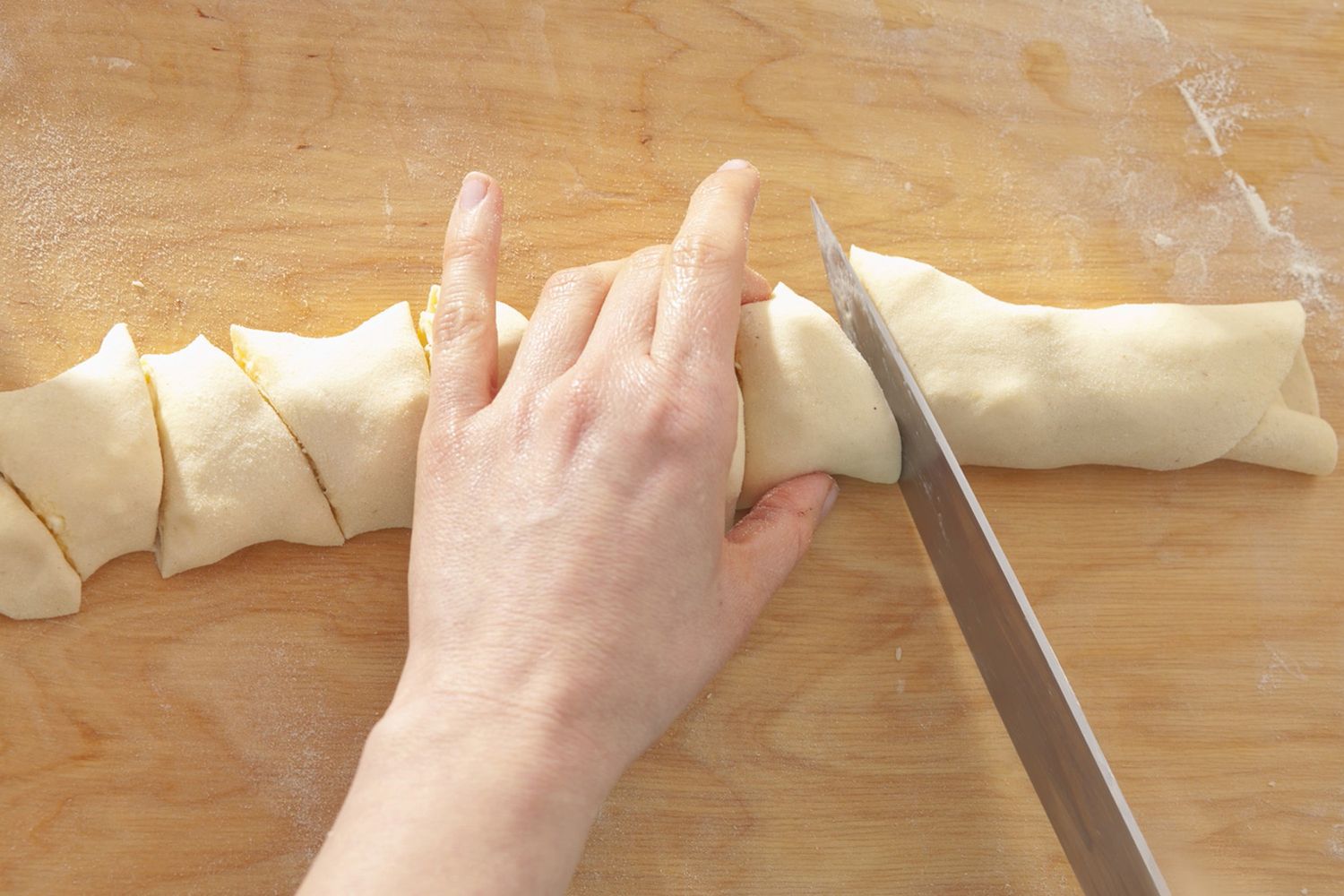 Step: 6/9
Melt the butter over low heat and greasae the tin with it. Roll out the remaining dough, fill it in the same way and cut into pieces.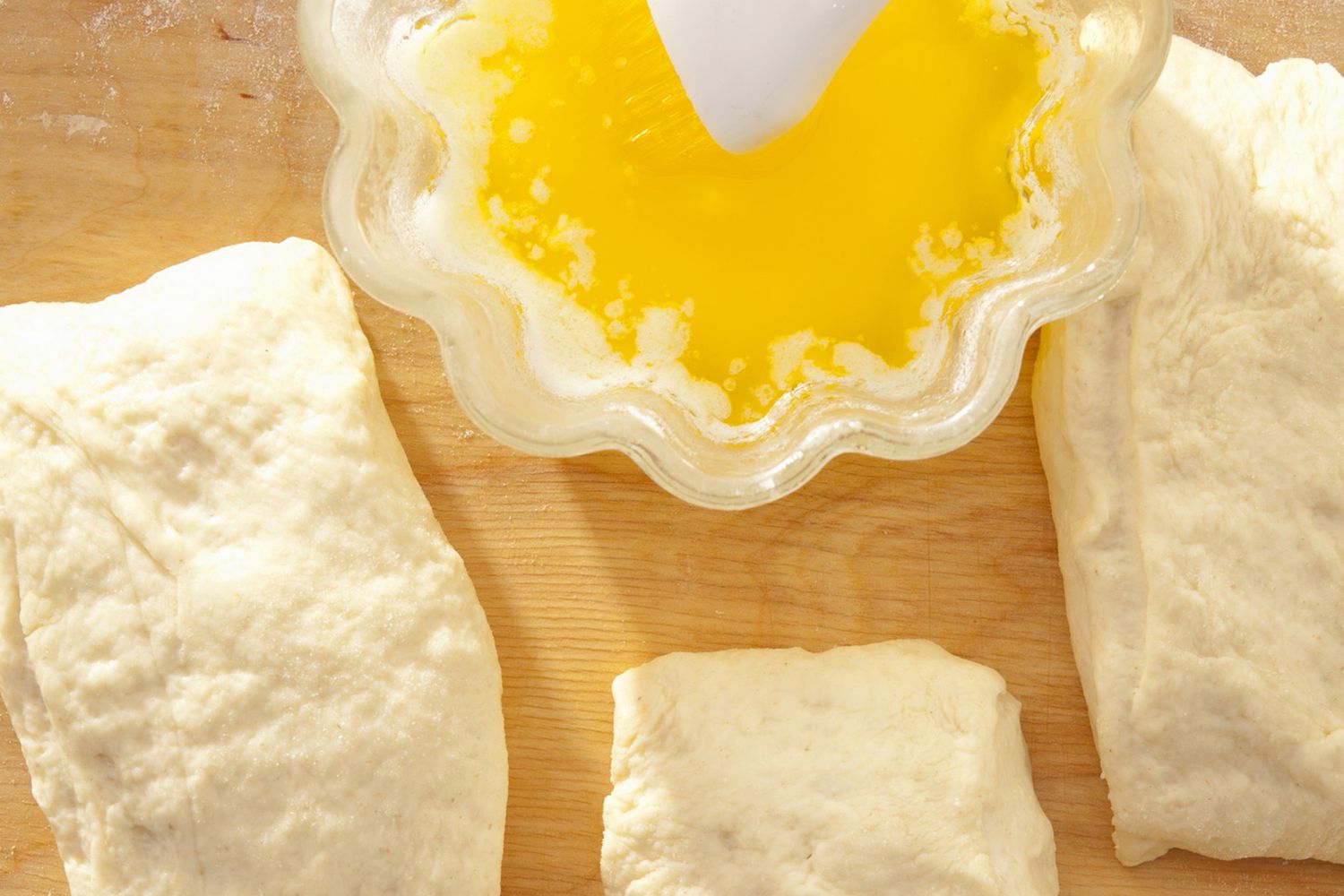 Step: 7/9
Place the dough pieces side by side in the baking tin.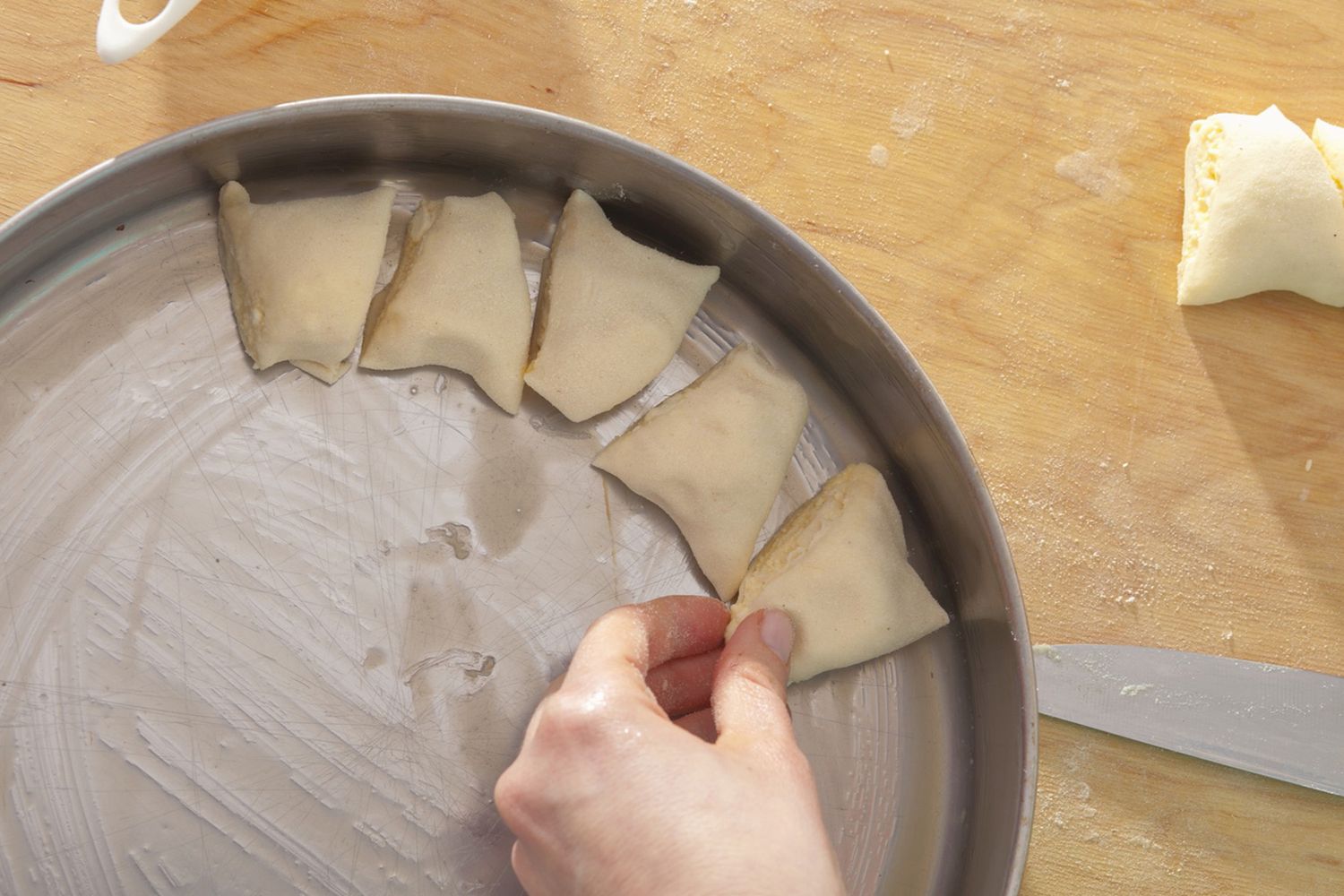 Step: 8/9
Cover and leave to rest again for 30 minutes.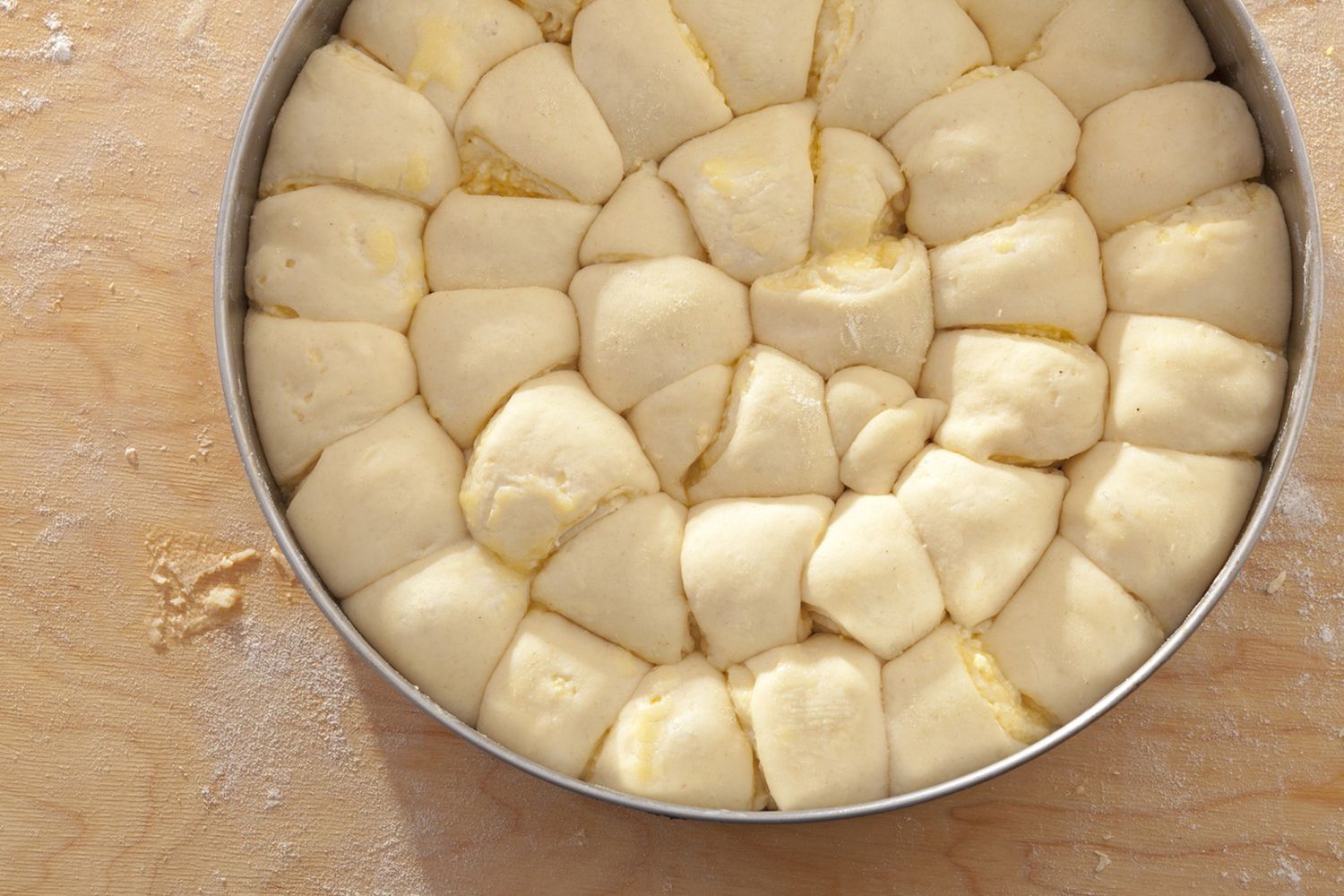 Step: 9/9
Mix the egg yolk with the remaining butter and brush over the dough. Bake in the oven for 40 minutes until golden brown.