Step: 1/8
Toast the cinnamon, allspice, coriander and buckwheat bran in a dry non-stick pan until aromatic.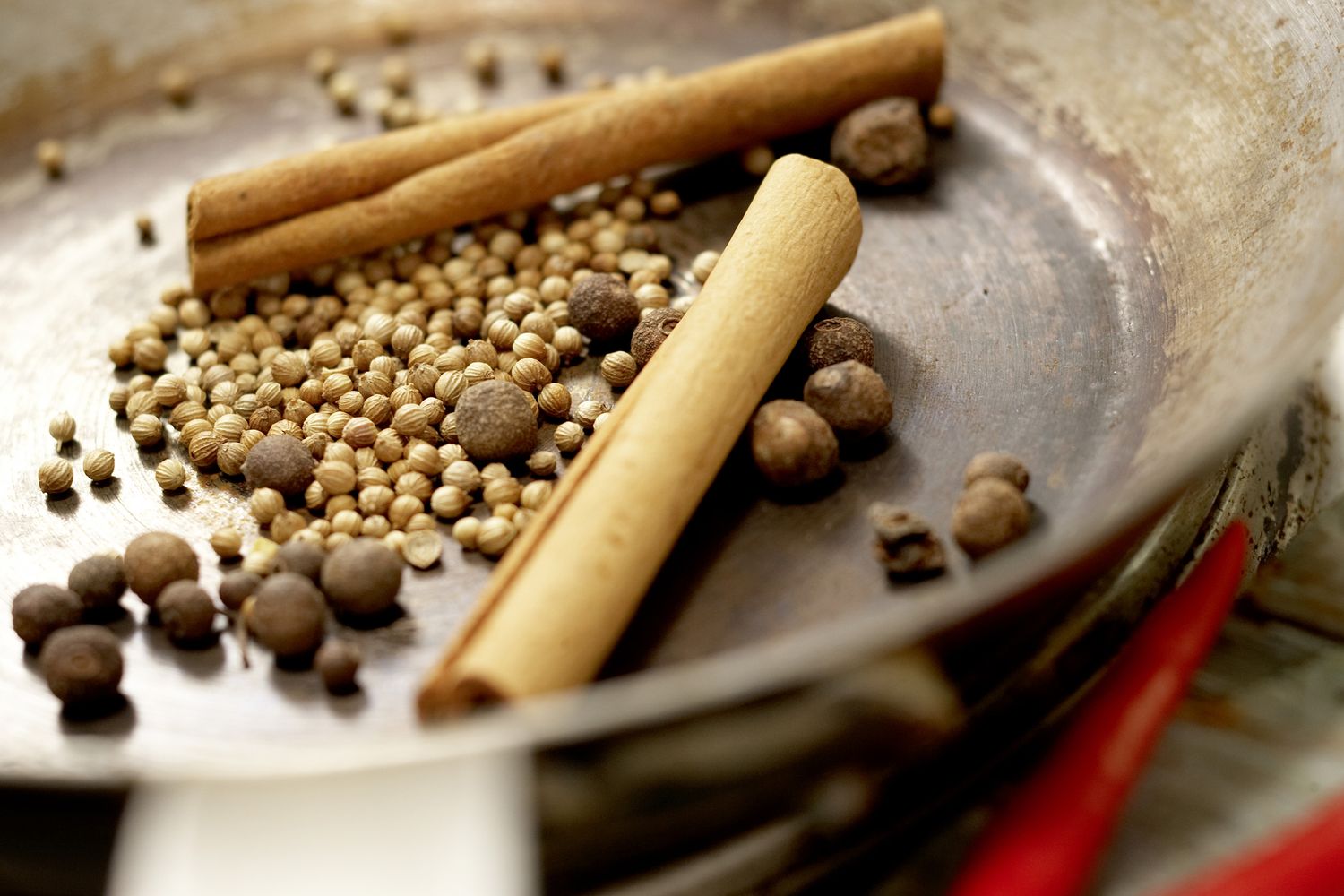 Step: 2/8
Crush everything in a mortar, except the cinnamon.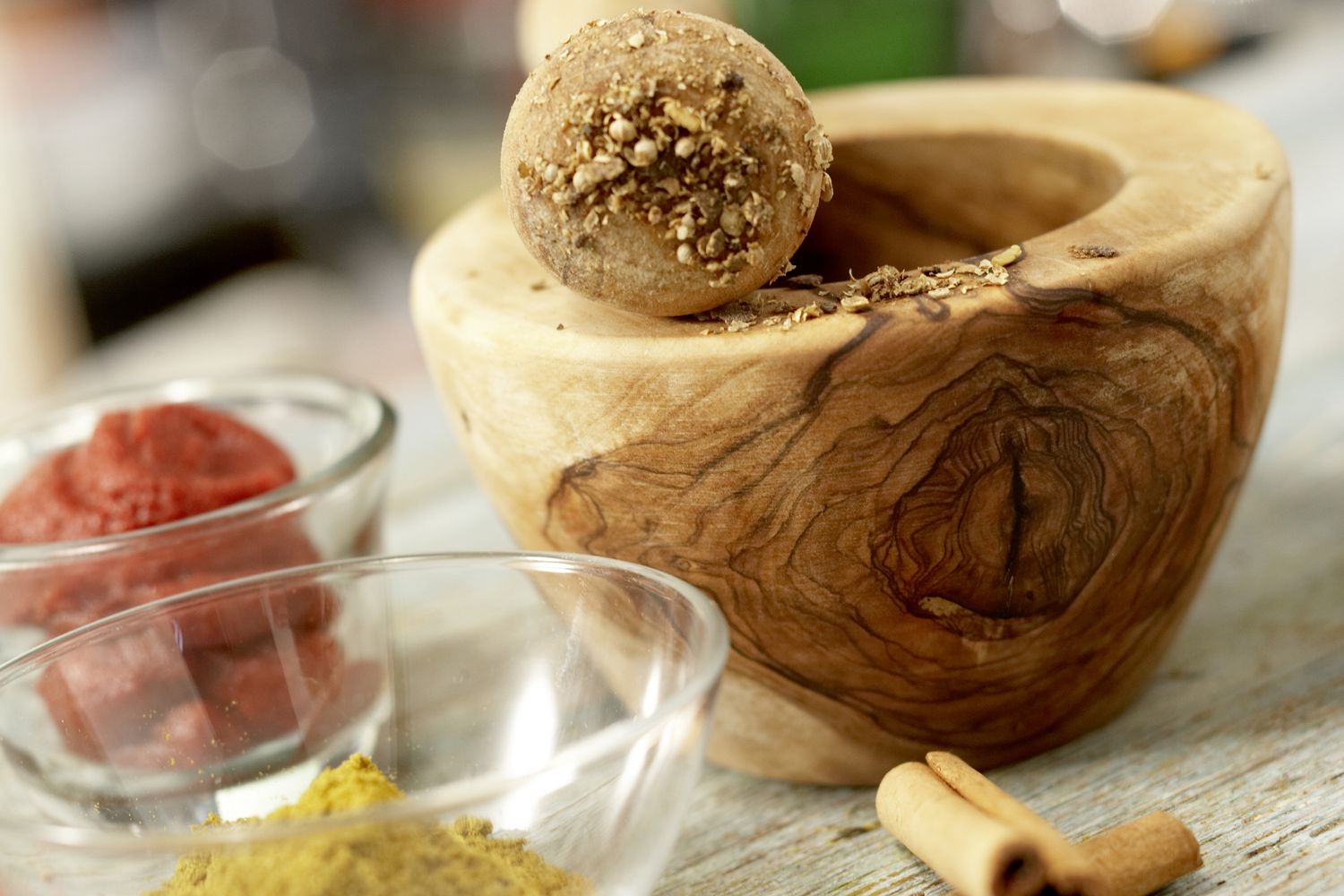 Step: 3/8
Peel and finely dice the onions and garlic. Peel and finely grate the ginger. Wash the chillies.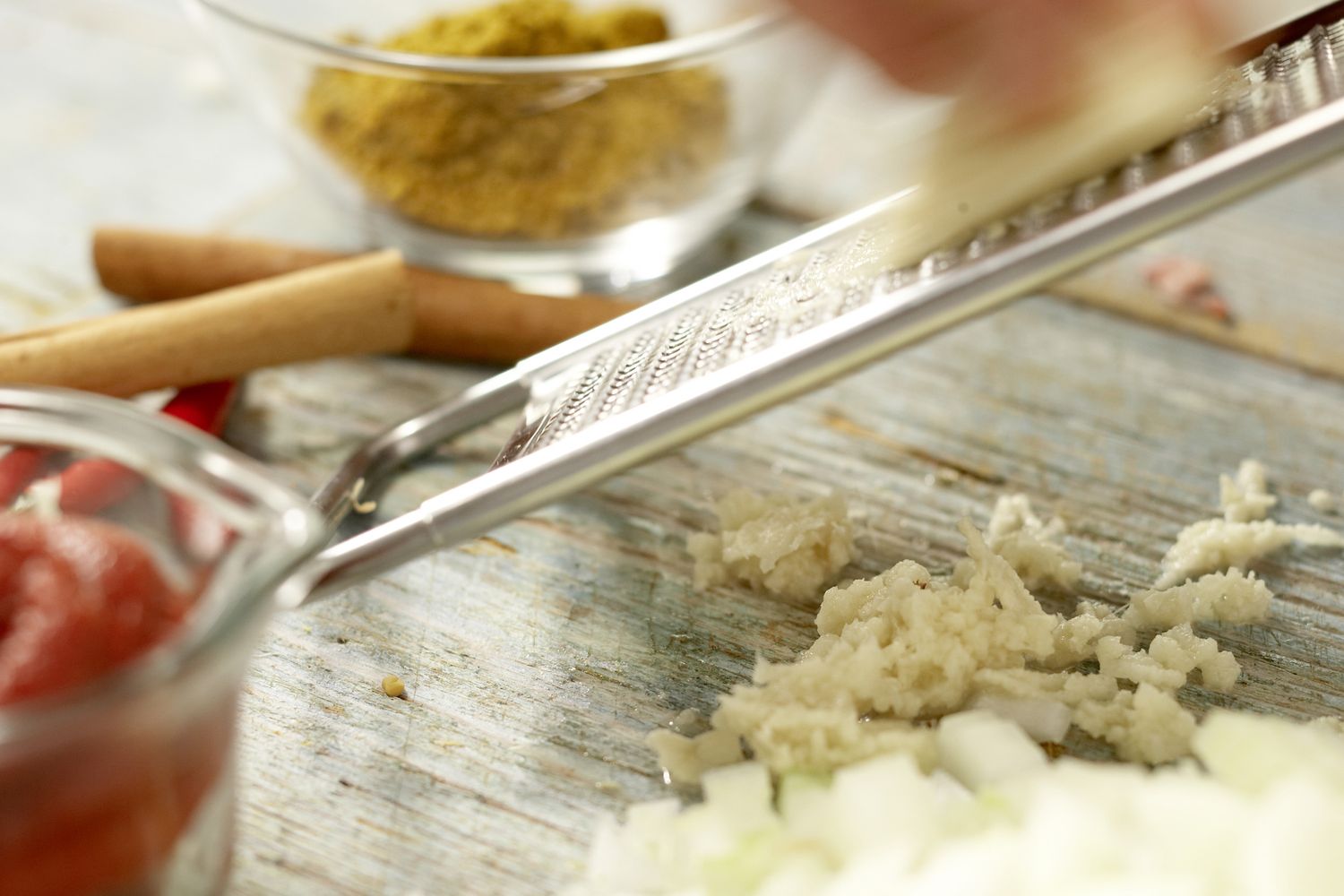 Step: 4/8
Remove the fat from the lamb shoulder and roughly dice the meat.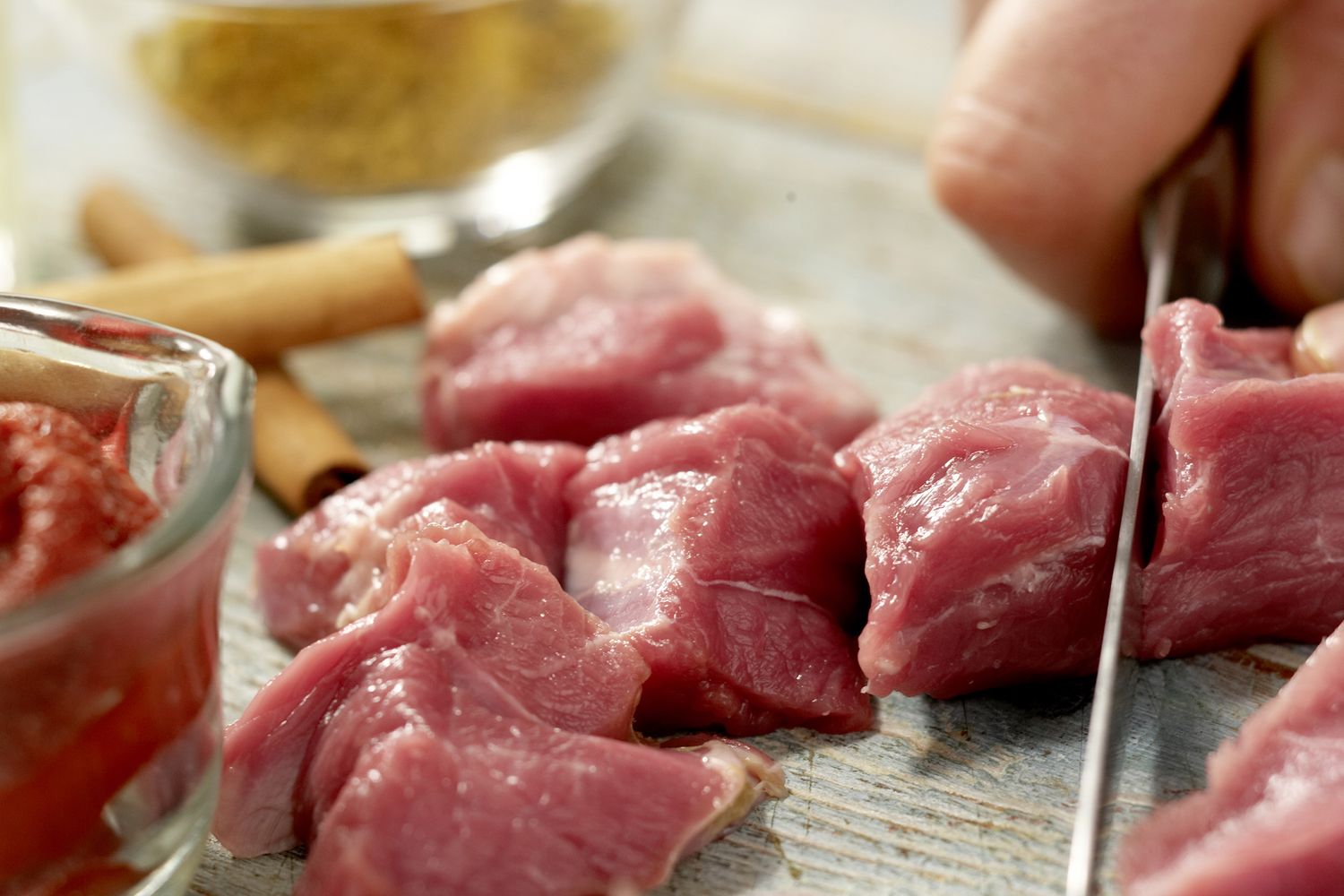 Step: 5/8
Heat the oil in a pan and fry the meat on all sides over a high heat to brown. Add the onions and garlic and fry for 2-3 minutes. Season with salt and pepper.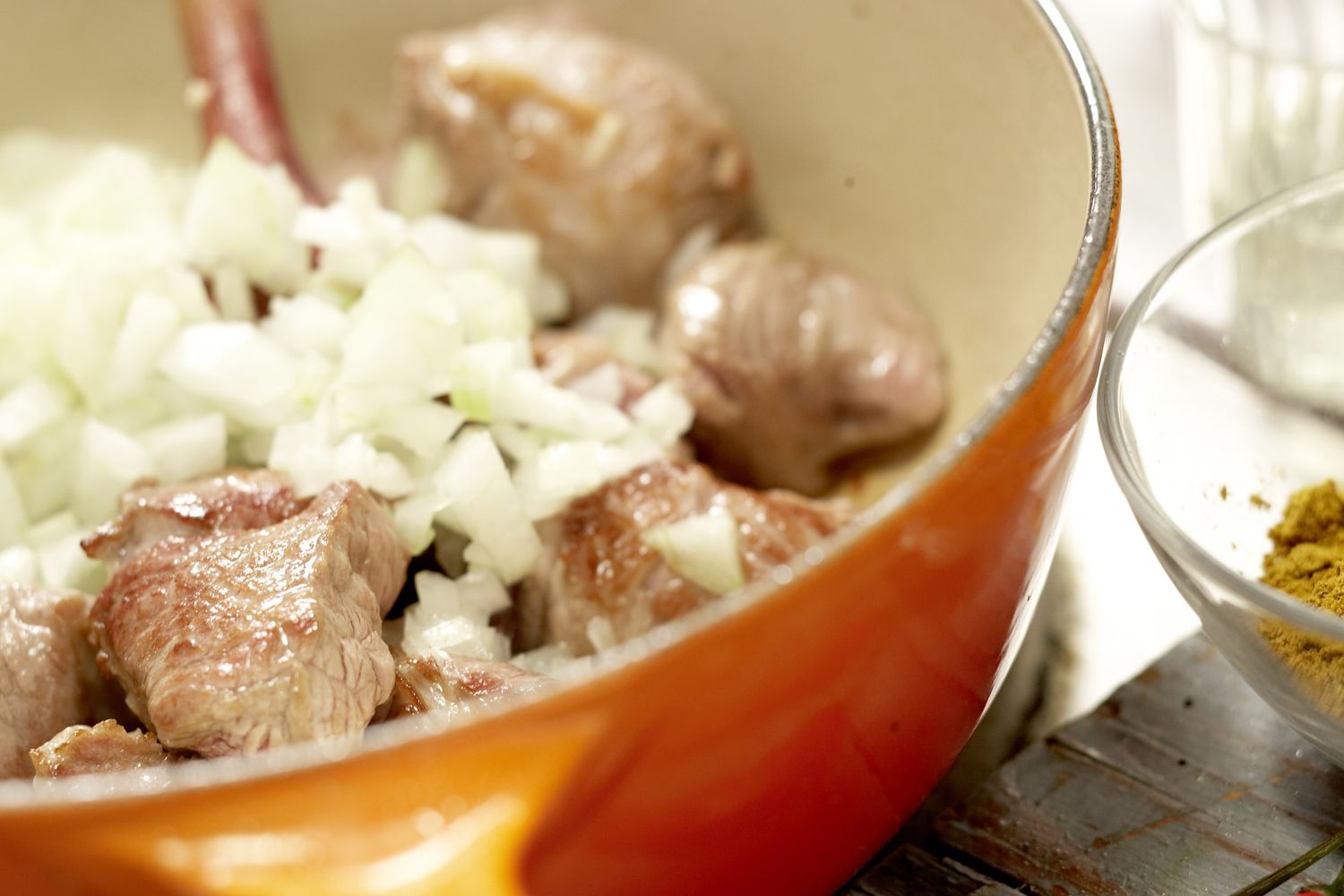 Step: 6/8
Add the ginger, cinnamon, crushed spices, curry powder and tomato paste to the pan with the chillies. Fry for 2 minutes.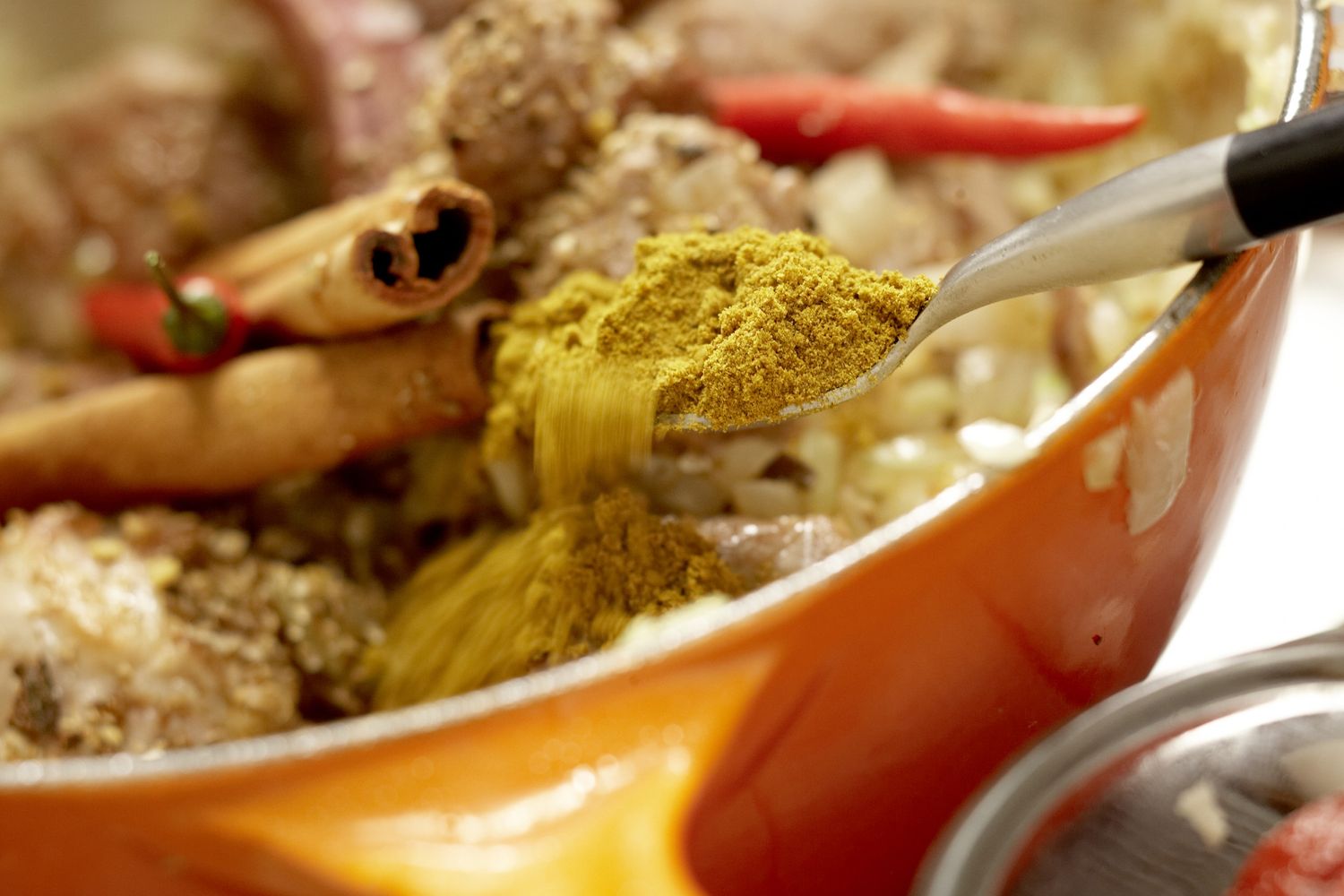 Step: 7/8
Add 600ml water and some salt and cook, covered, over a medium heat for 60 minutes, stirring occasionally.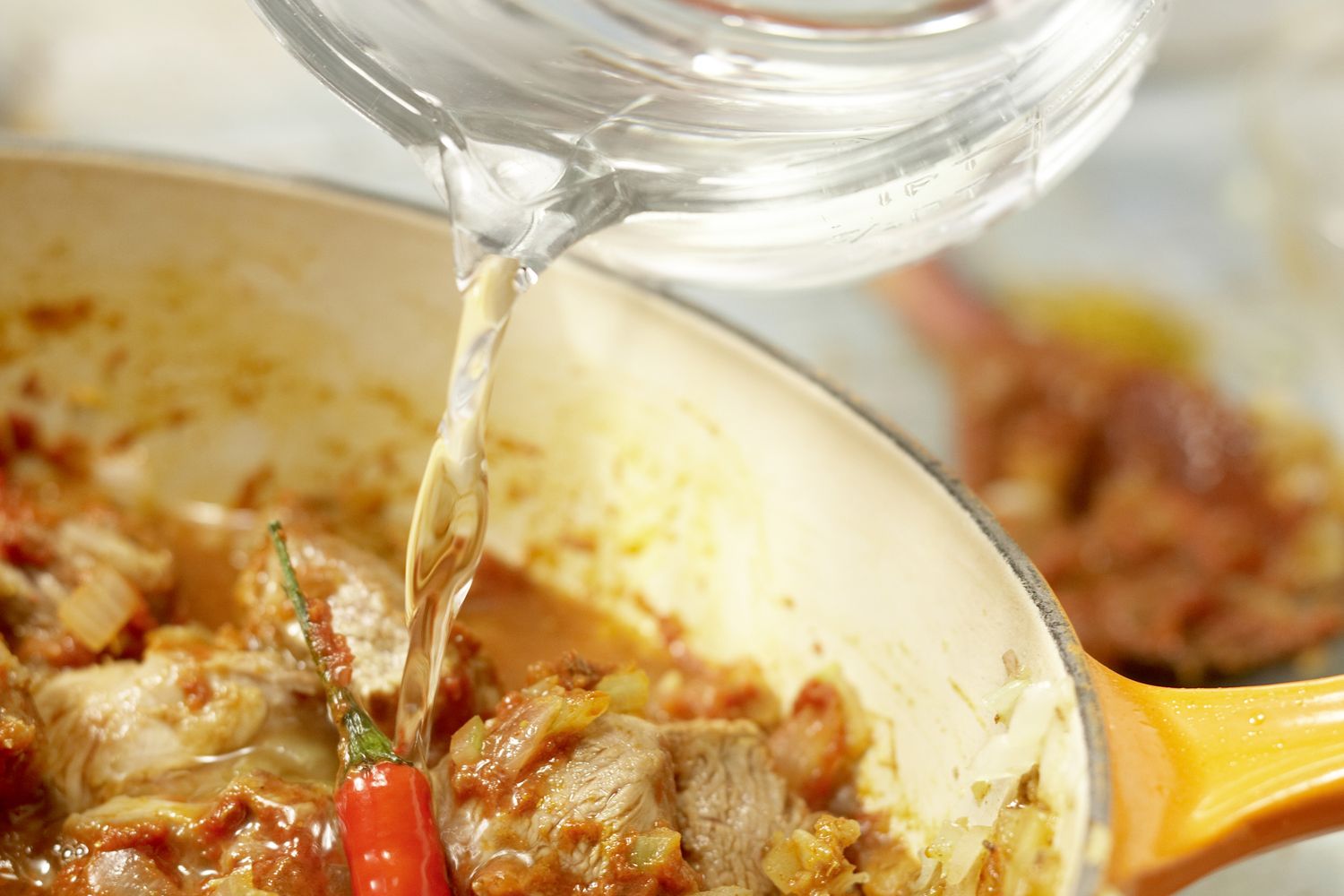 Step: 8/8
Rinse the chickpeas under cold water, drain and add to the meat. Cook for another 10 minutes. Season the lamb curry with salt and pepper. Serve with basmati rice and mango chutney.