Step: 1/12
Preheat the oven to 200°C (180°C fan, gas 6).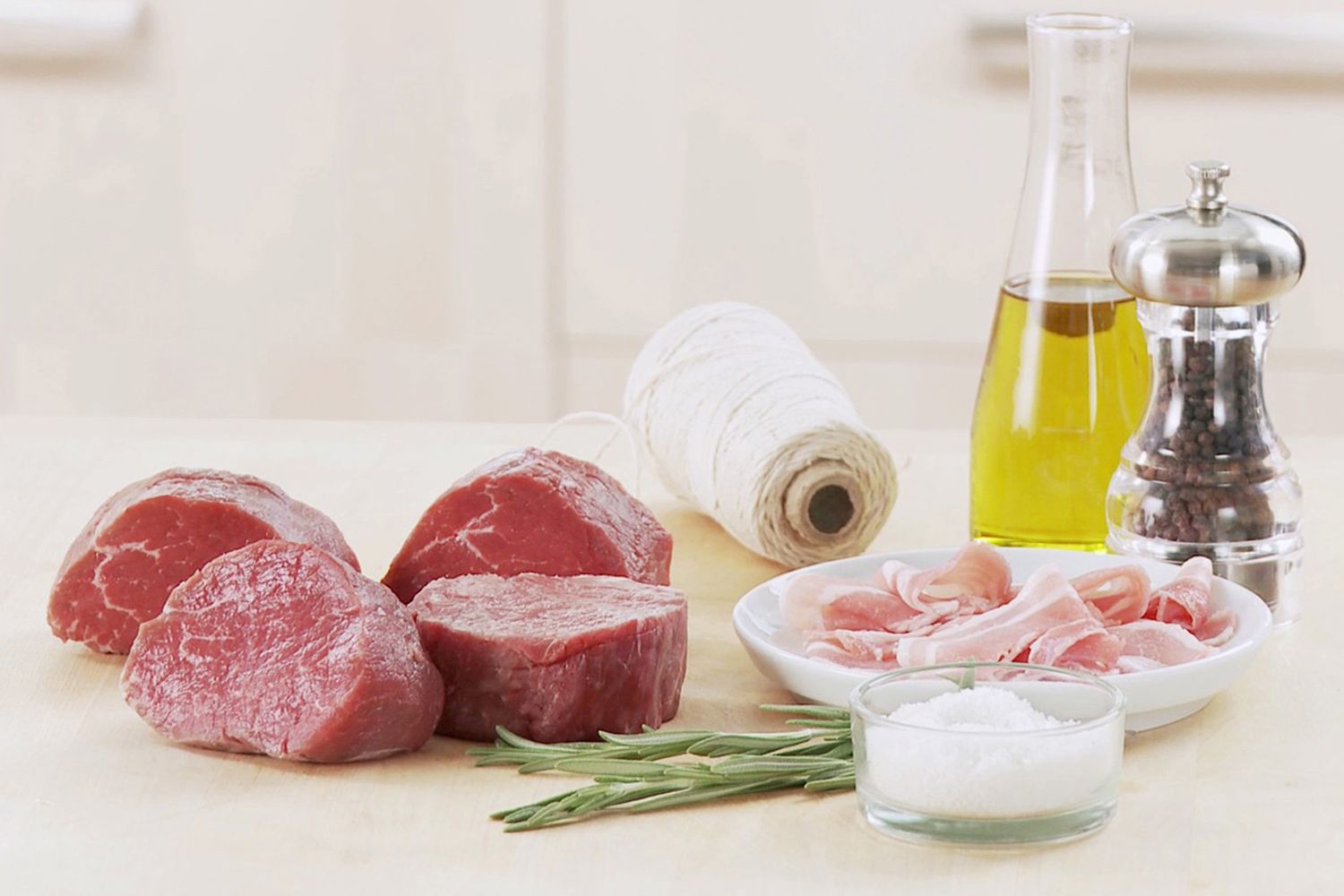 Step: 2/12
Sprinkle the beef fillets with olive oil.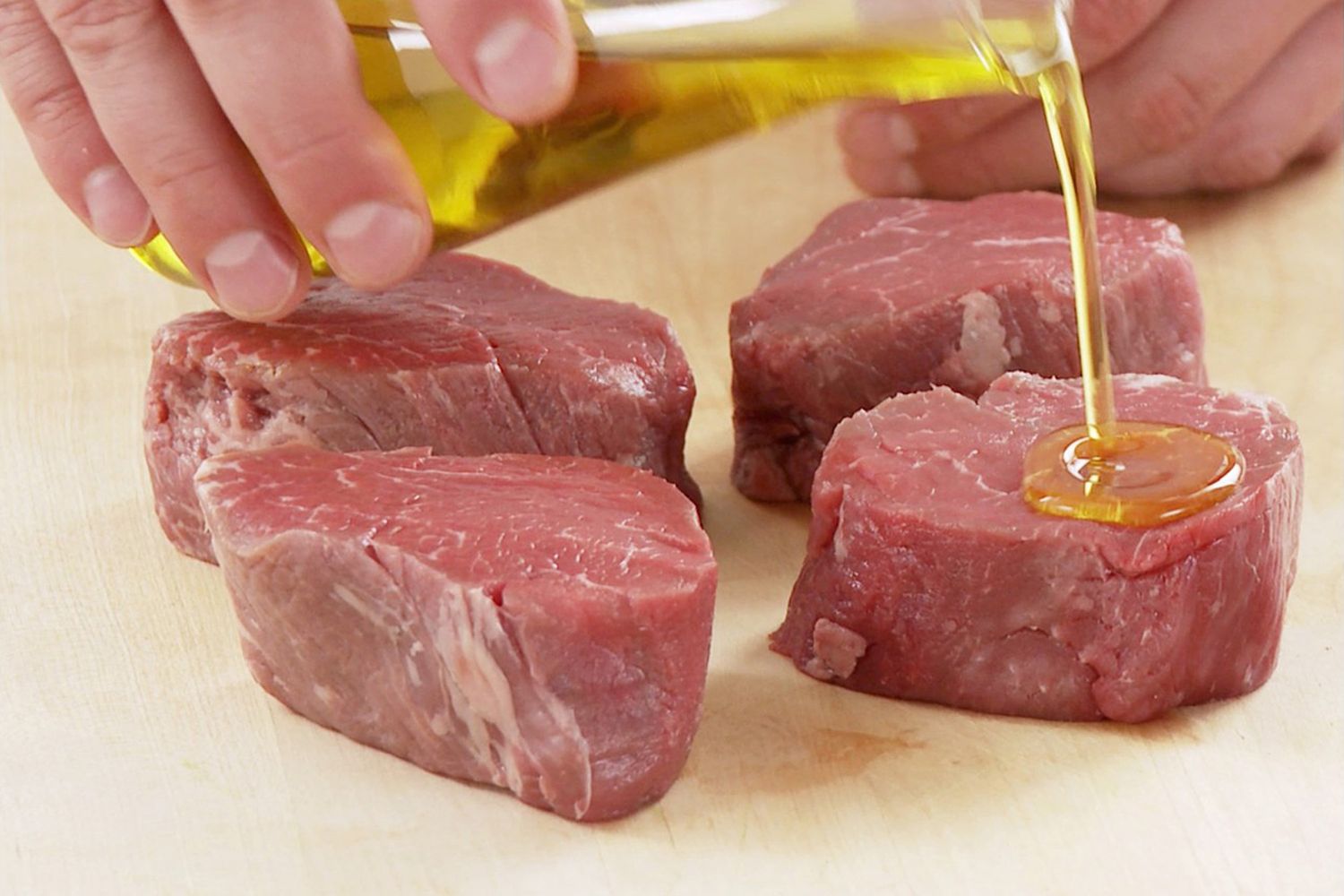 Step: 3/12
Rub the beef fillets on all sides with the olive oil.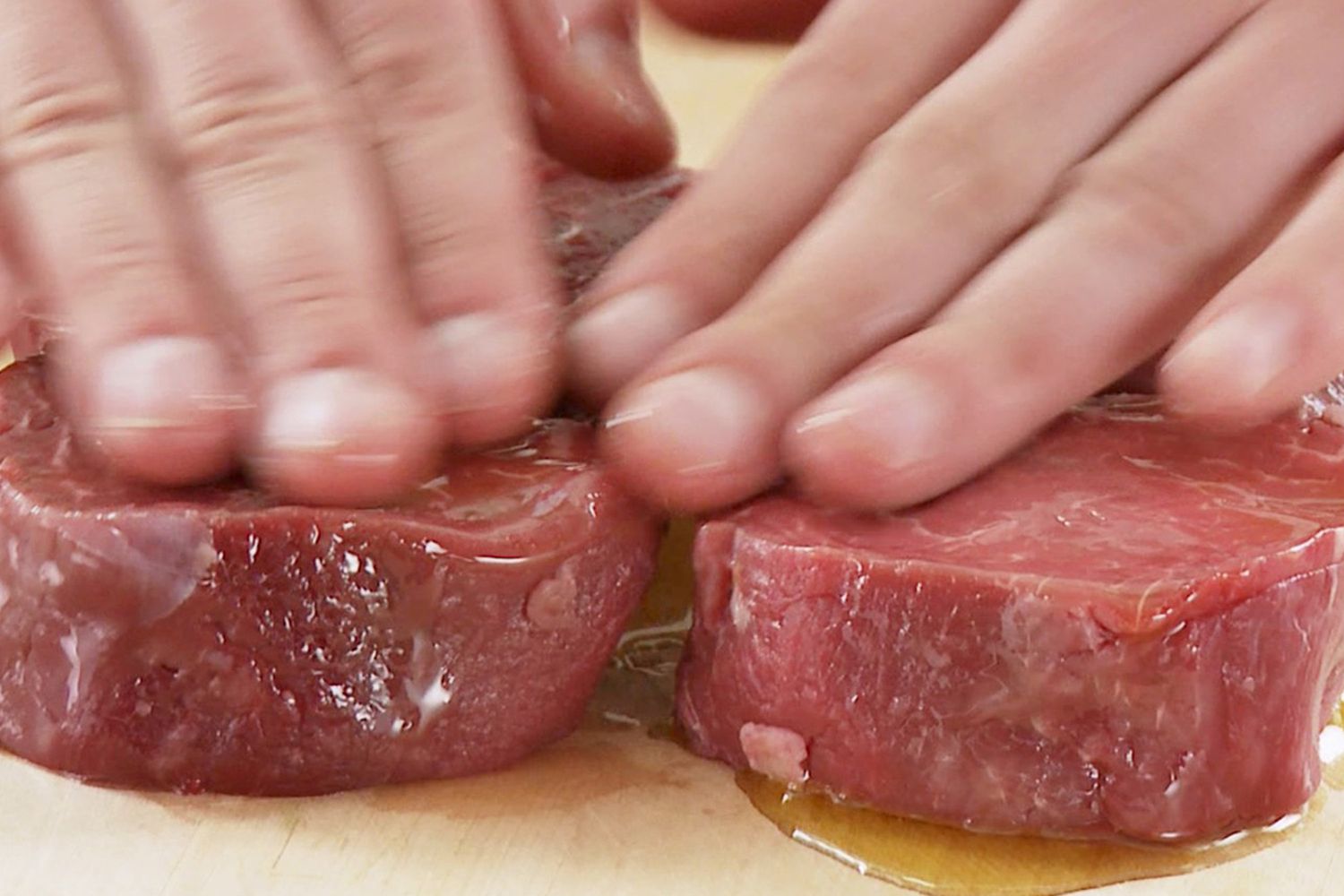 Step: 4/12
Season with salt and pepper.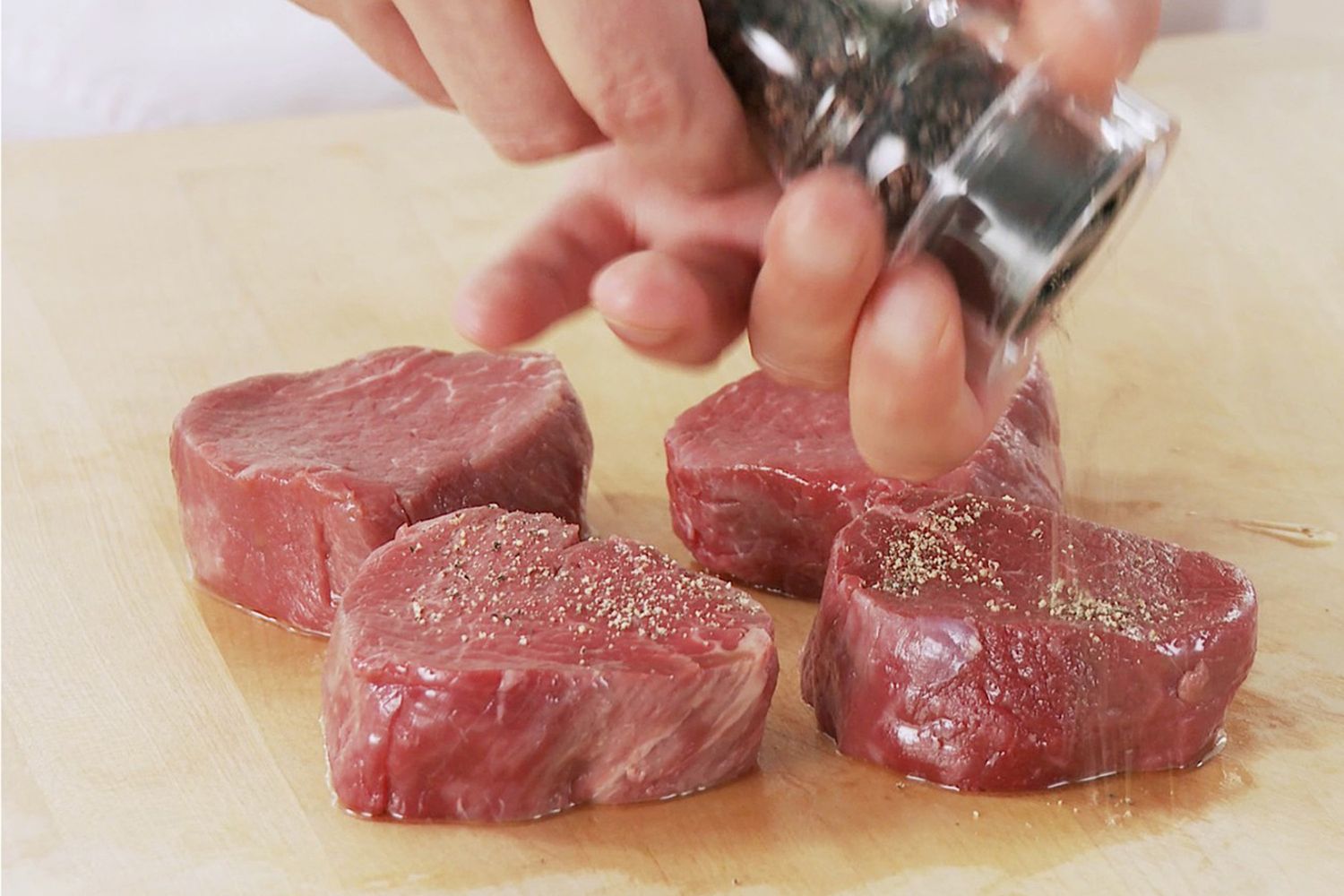 Step: 5/12
Sprinkle with salt.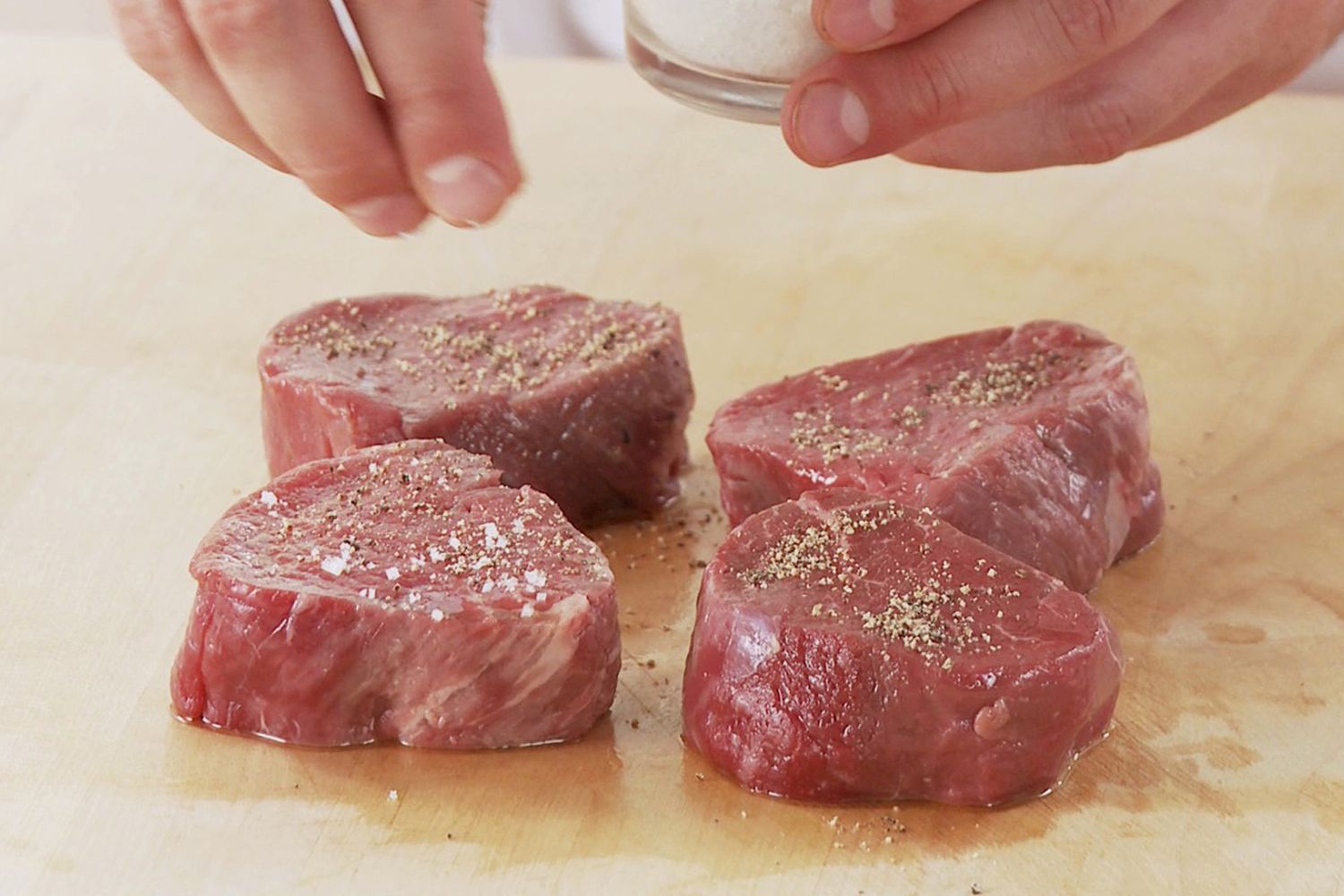 Step: 6/12
Wrap each fillet in bacon.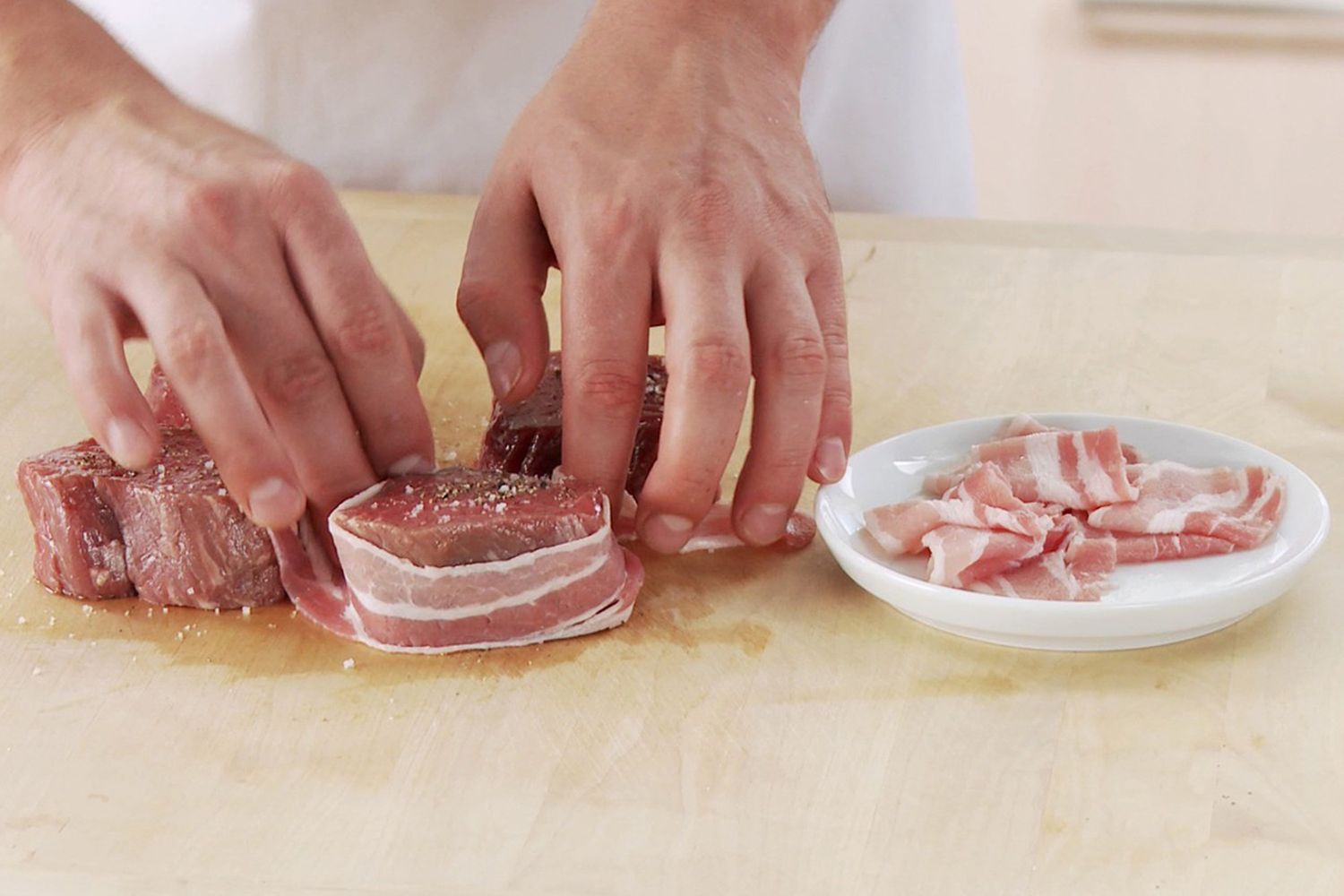 Step: 7/12
Tie with kitchen string to hold in place.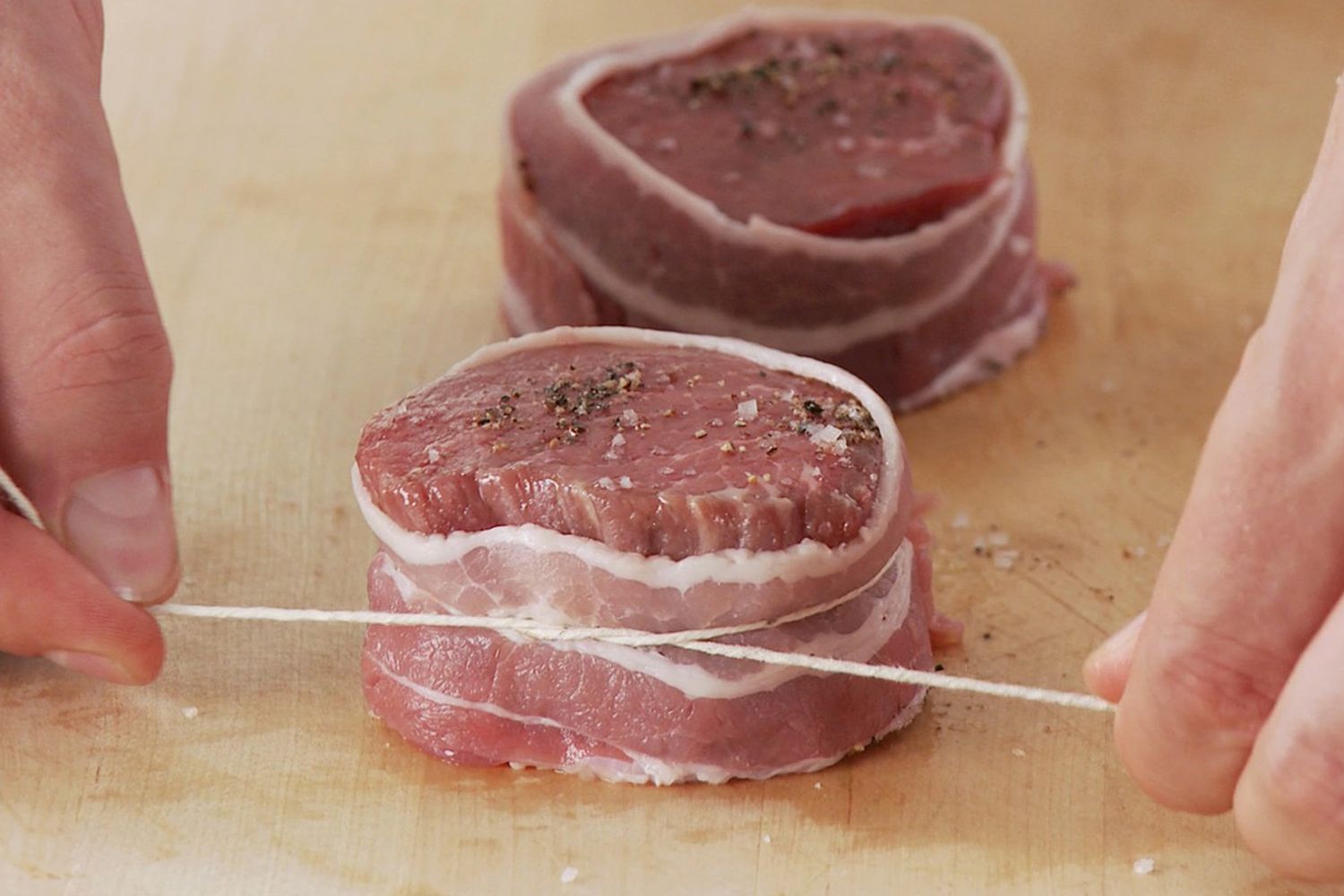 Step: 8/12
Add 1-2 tbsp oil to a hot, ovenproof pan.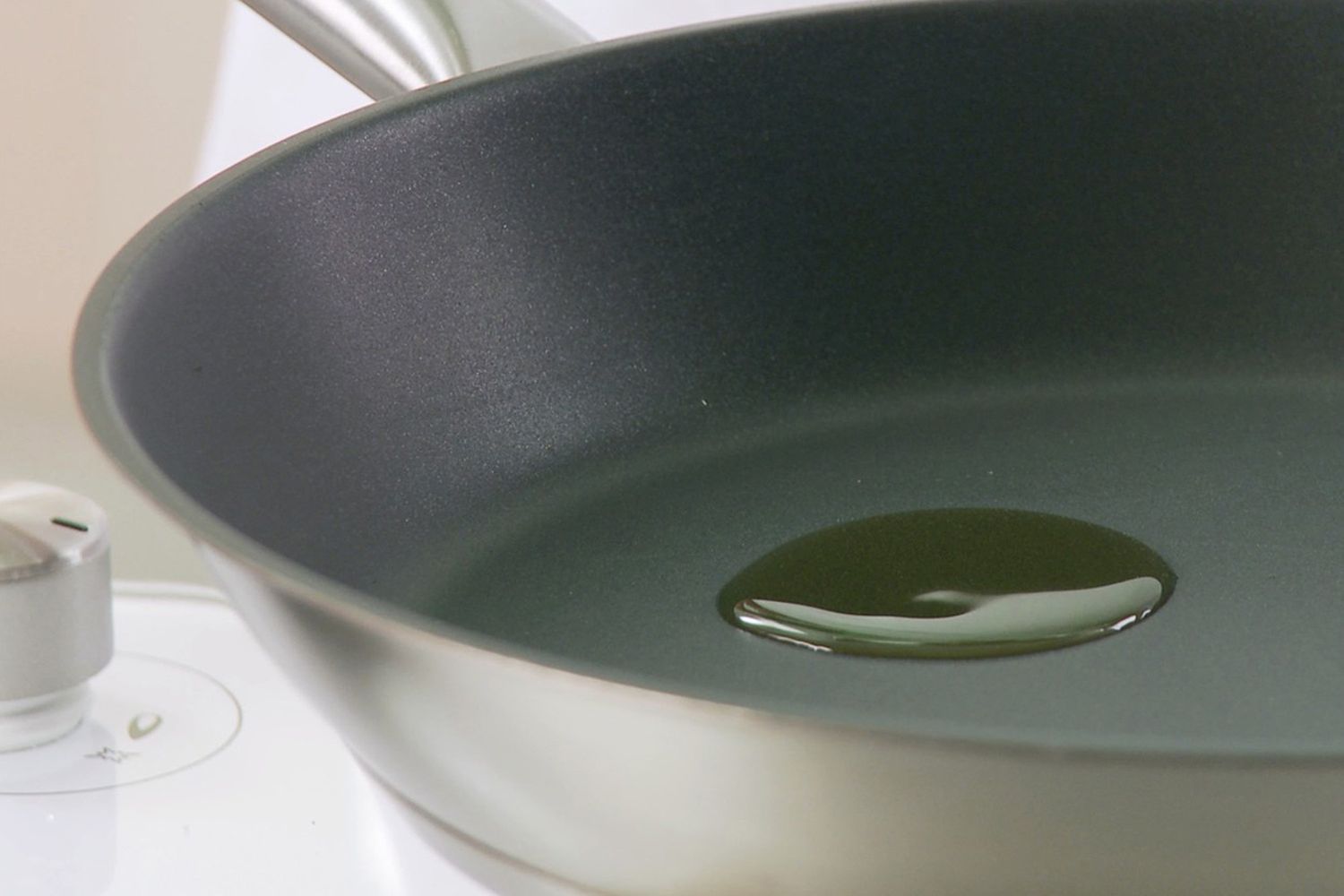 Step: 9/12
Fry the fillets over a medium heat for 3-4 minutes on one side until browned.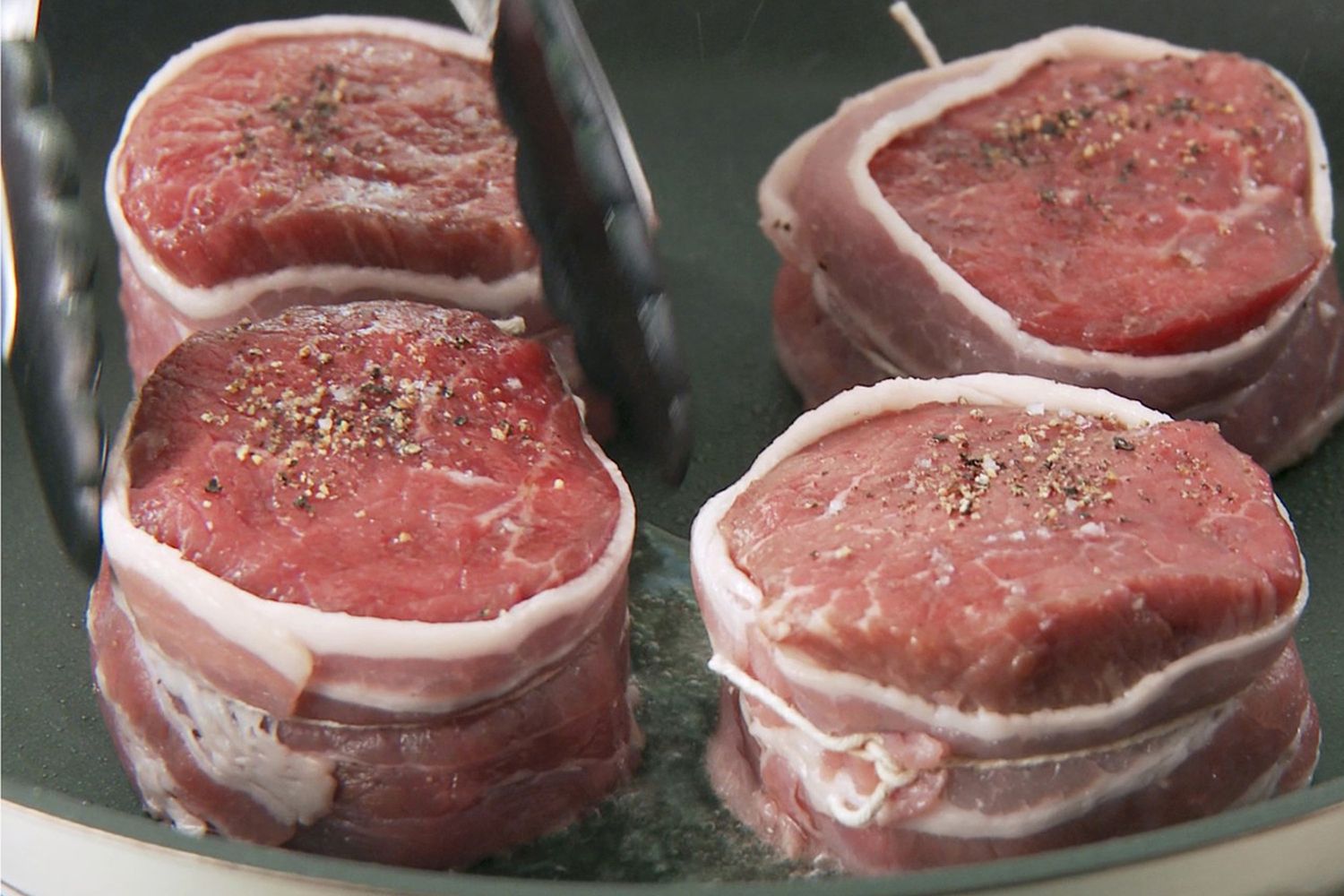 Step: 10/12
Turn the fillets and fry for another 3-4 minutes. Cook for another 3-4 minutes, turning regularly, to brown the bacon.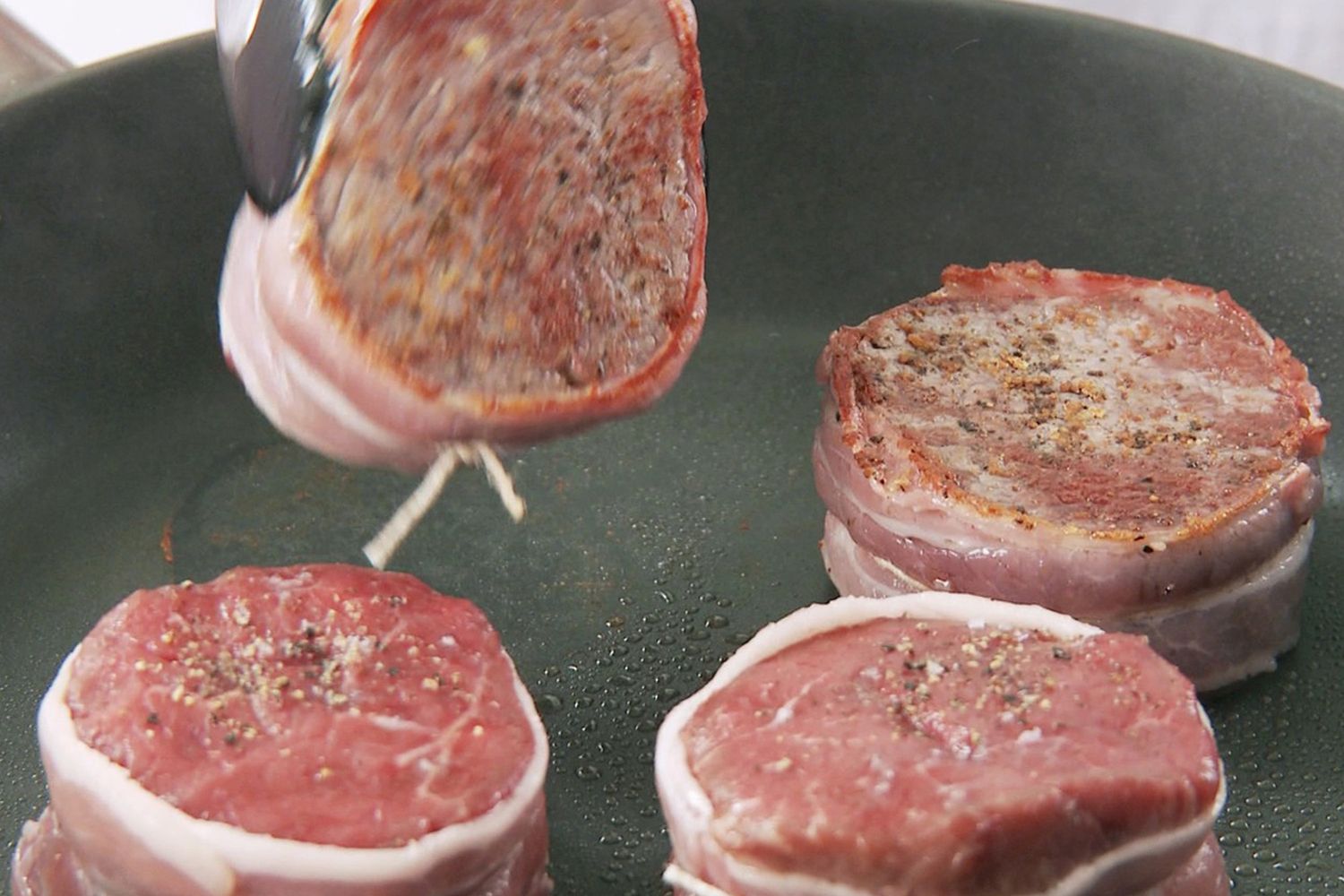 Step: 11/12
Finish cooking in the oven on the middle shelf for 4-10 minutes, until cooked to your liking.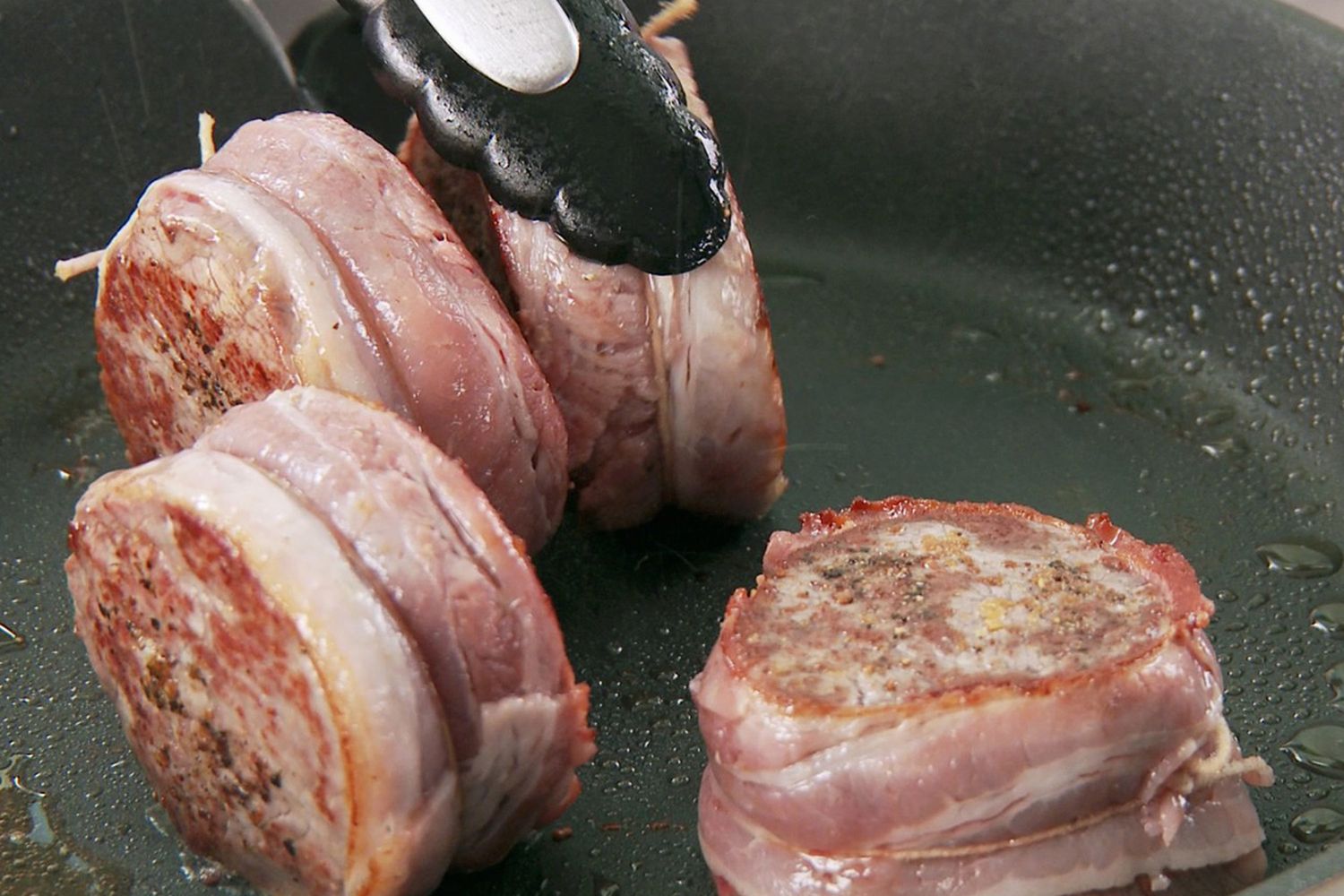 Step: 12/12
Remove the strings and serve.