Step: 1/9
Peel and roughly chop the onion. Peel the pineapple and dice the flesh. Set aside half for garnishing. Wash the nectarine, halve, remove the stone and cut the flesh into pieces.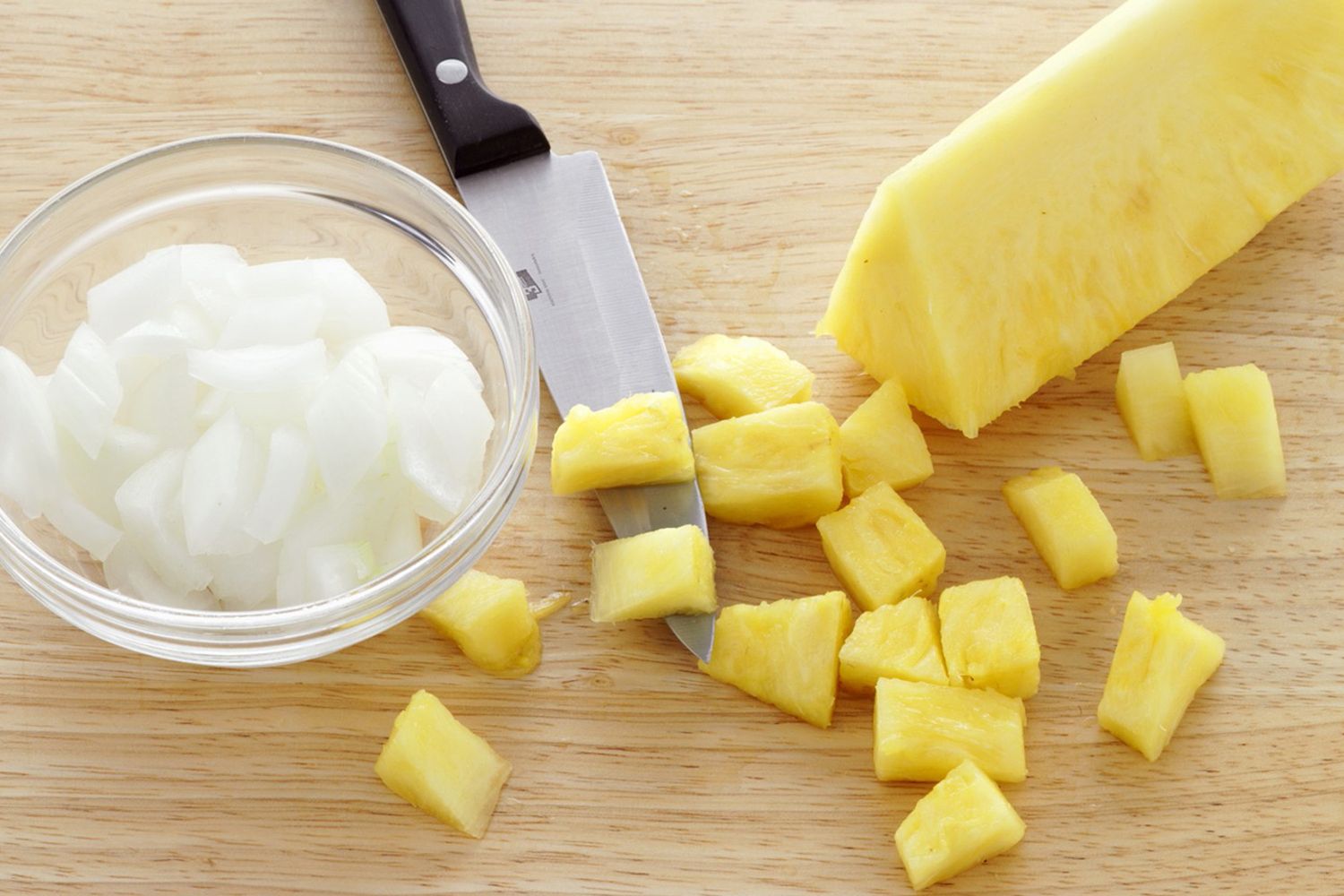 Step: 2/9
Saute the prepared ingredients in a pan in 1tbsp hot oil for 1-2 minutes.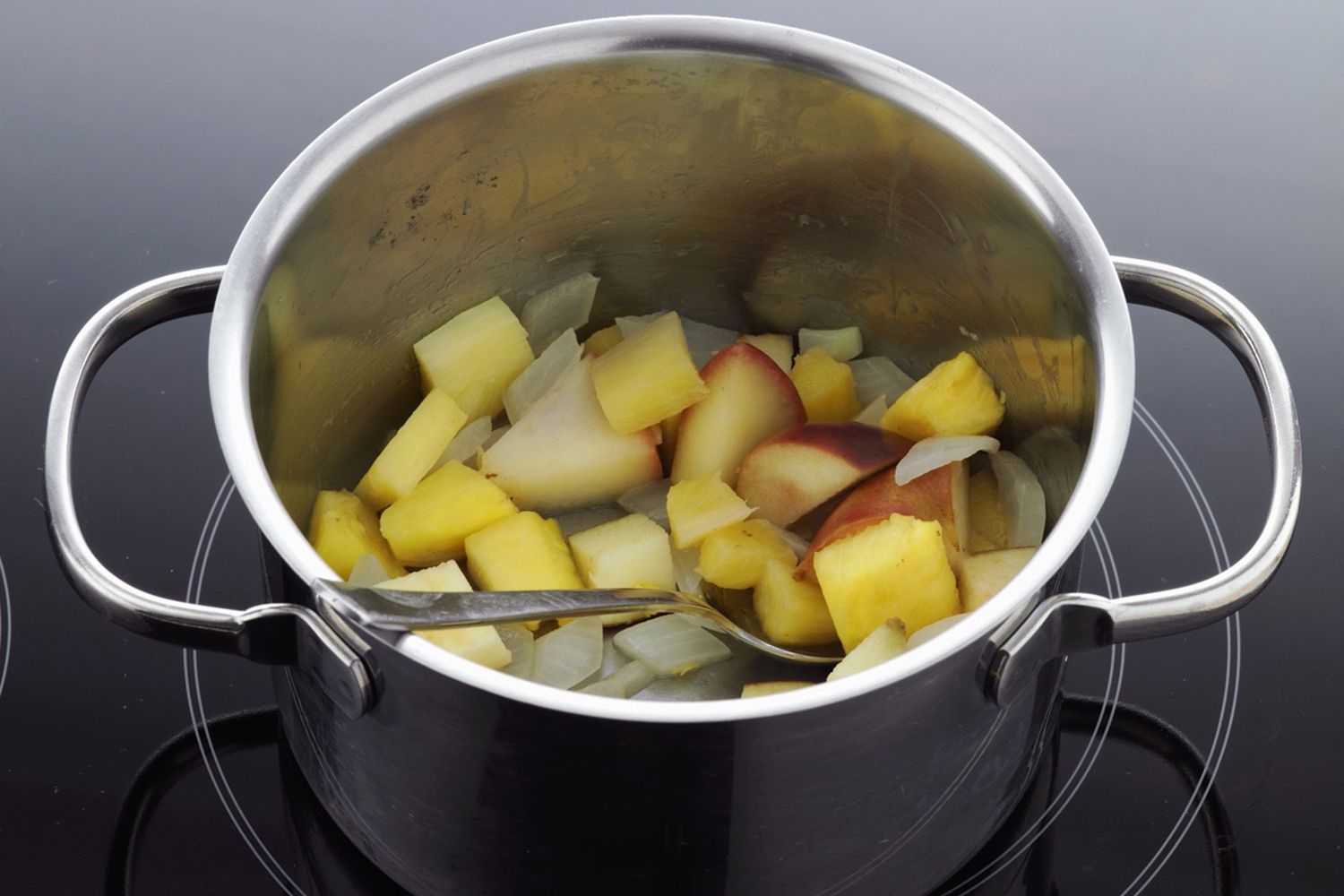 Step: 3/9
Add the curry powder and stir briefly. Add the slit vanilla pods.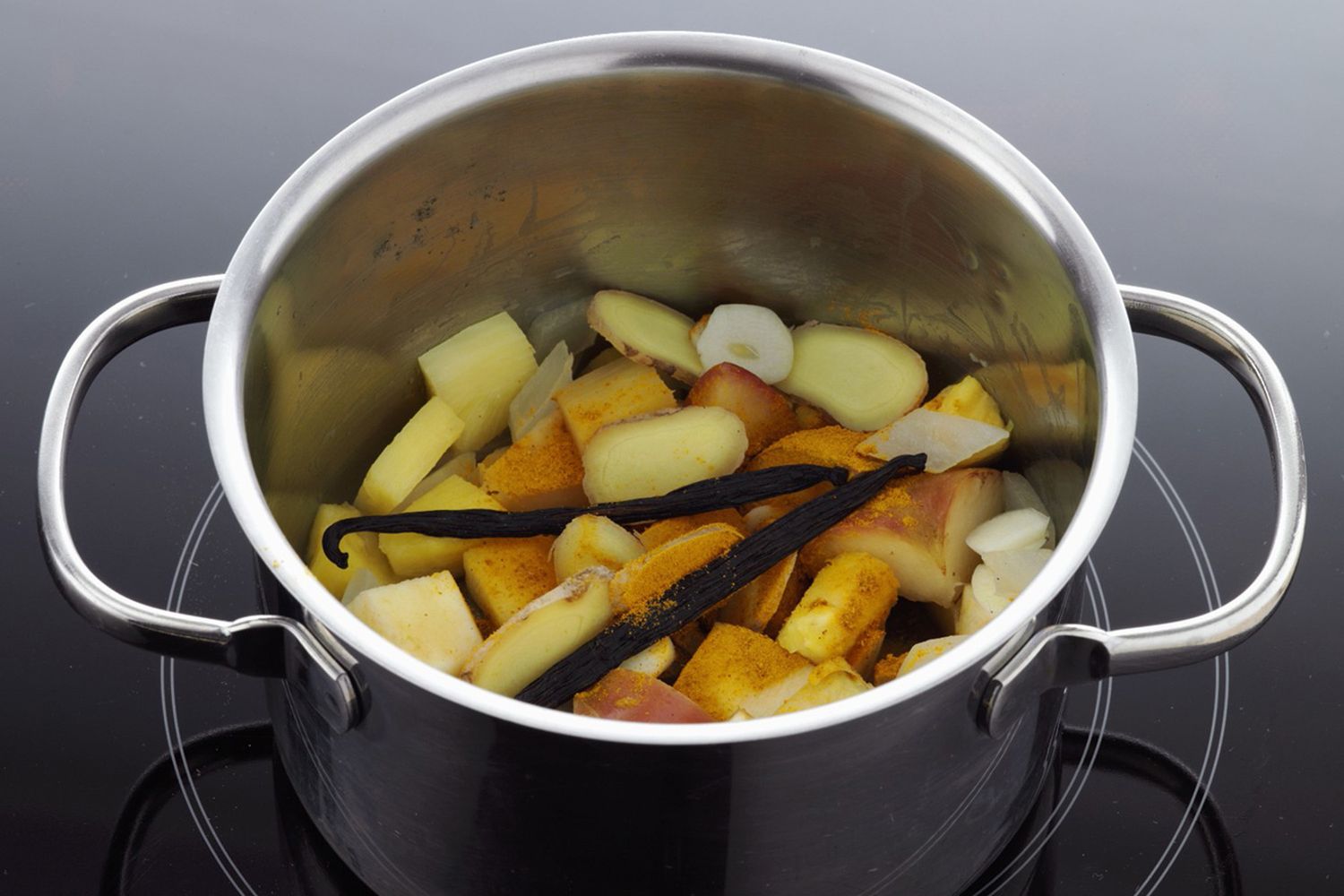 Step: 4/9
Wash, halve, deseed and finely chop the chilies. Clean the lemongrass and cut into rings.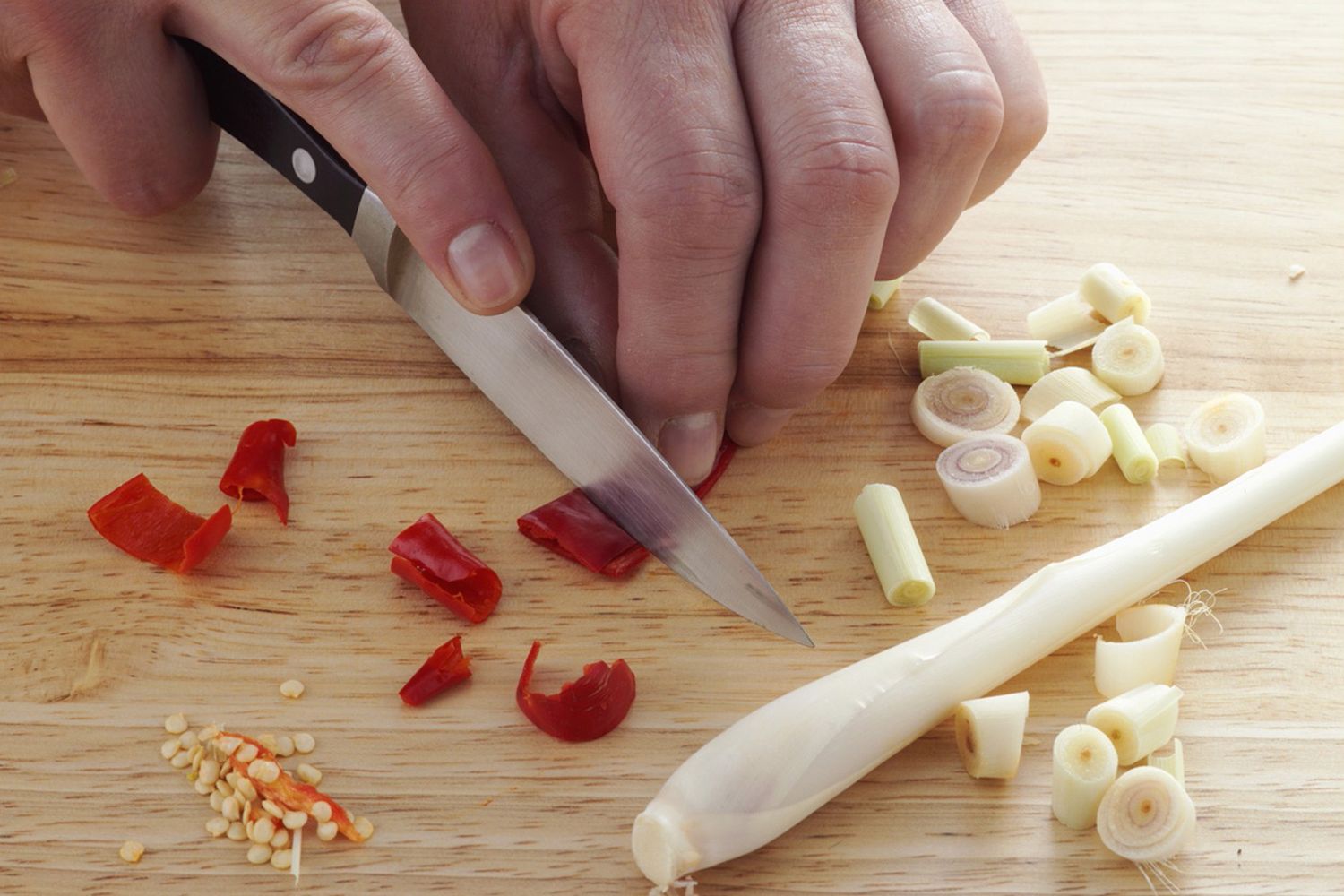 Step: 5/9
Add both to the pot and mix with the stock and coconut milk. Simmer for 10 minutes.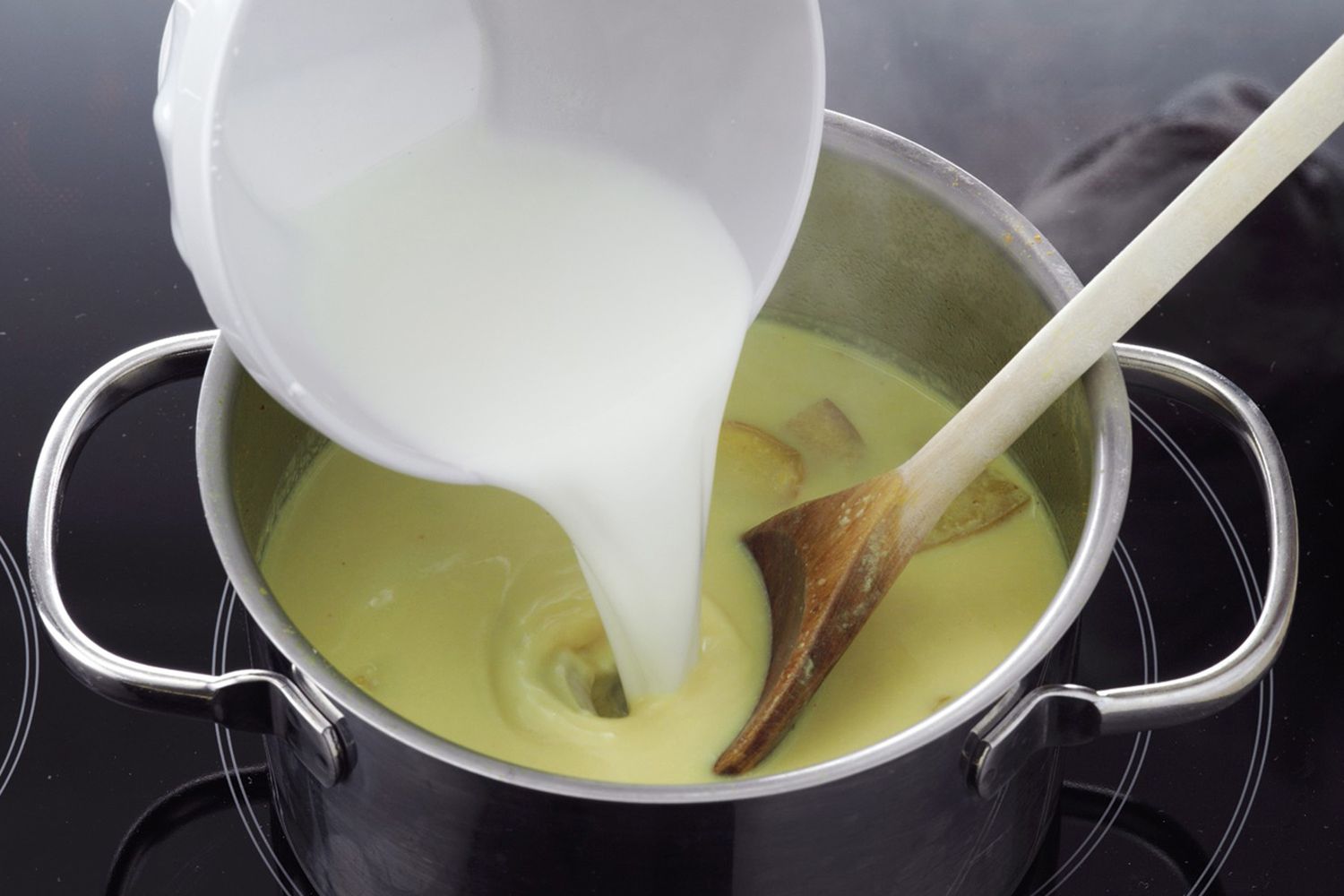 Step: 6/9
Pass the mix through a sieve into another pan. If necessary, let it simmer for a little longer.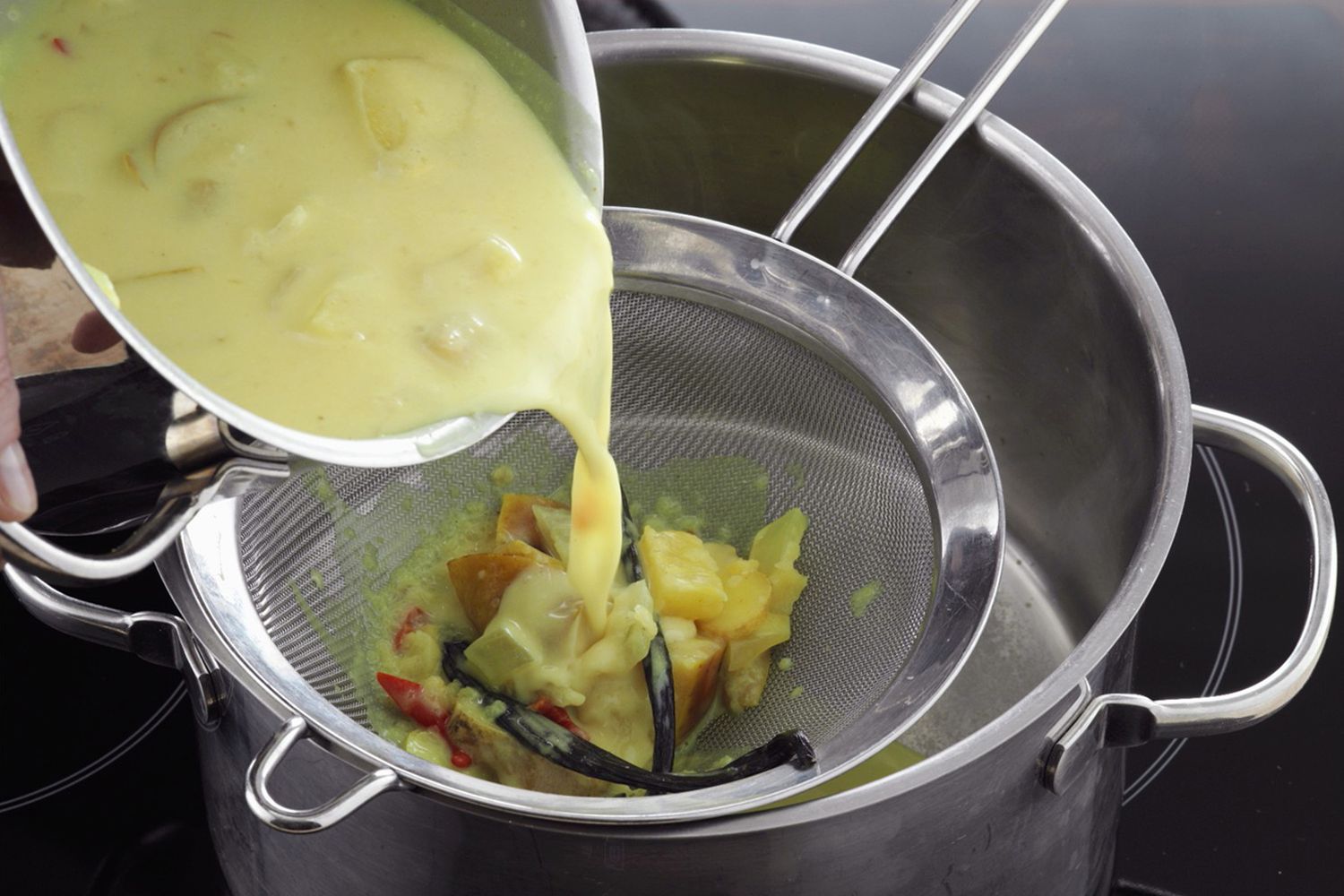 Step: 7/9
Cut the chicken breasts into pieces. Season with salt and pepper and fry in 1 tbsp hot oil in a non-stick pan for 4-5 minutes until golden brown.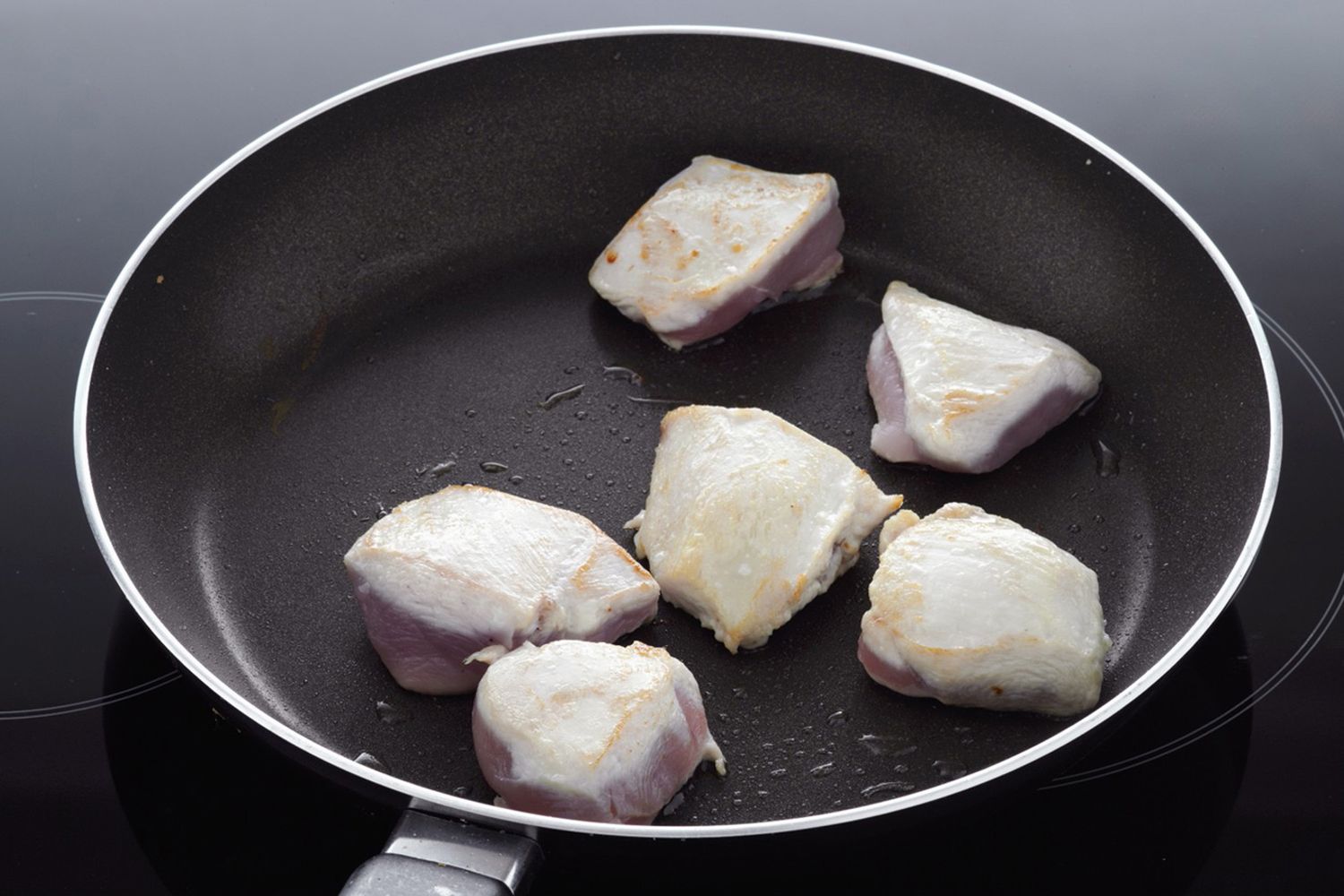 Step: 8/9
Cut the pomegranate in half, remove the seeds. Wash the spring onions and cut diagonally into rings. Briefly heat both in the remaining oil in another pan with the rest of the pineapple cubes.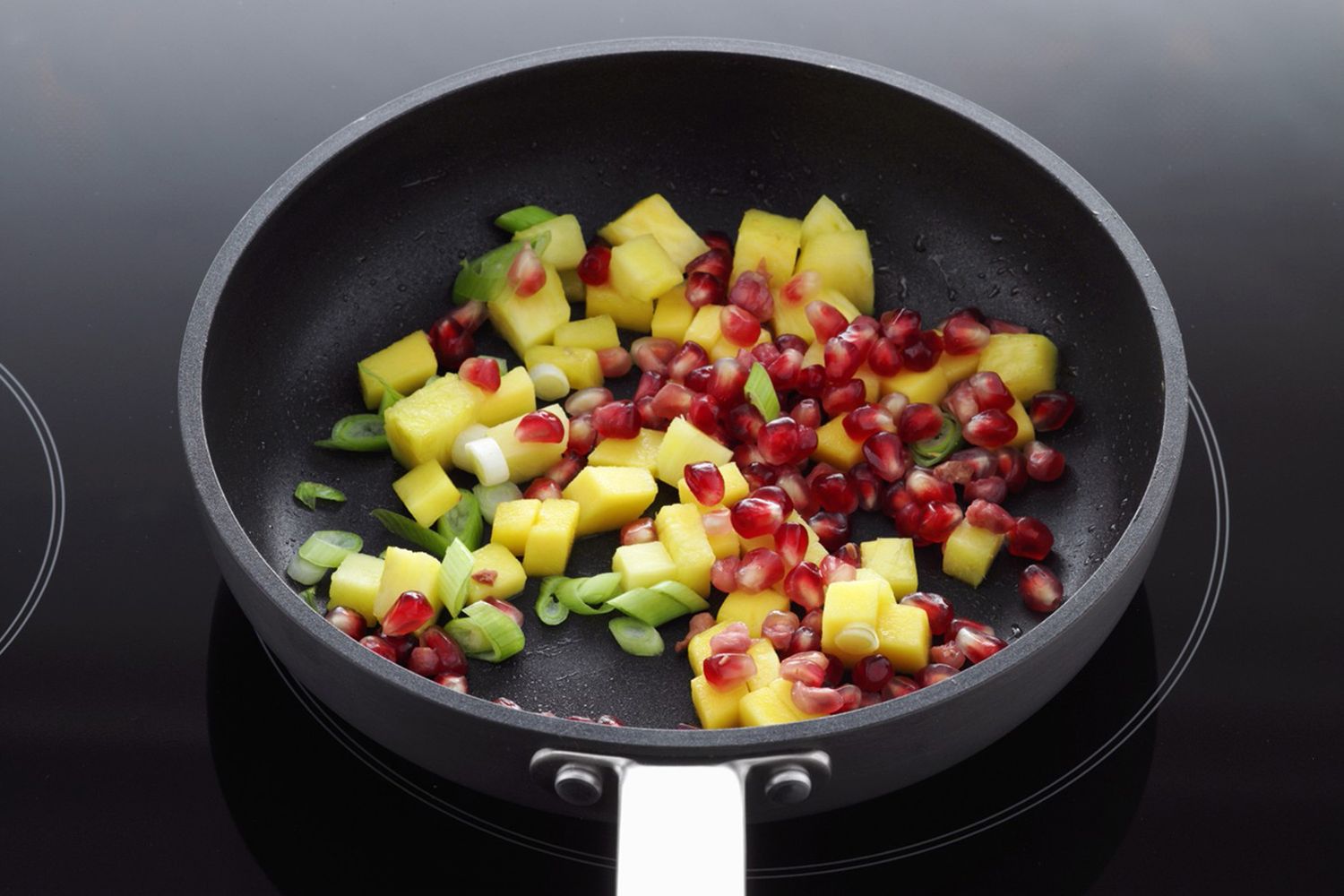 Step: 9/9
Season the soup with salt and chili and foam up with the hand blender. Divide the chicken between serving plates, pour the sauce over and serve garnished with the pineapple mixture.