Step: 1/8
Preheat the oven to 180°C (160°C fan, gas 4). Cut the legs in half at the joint.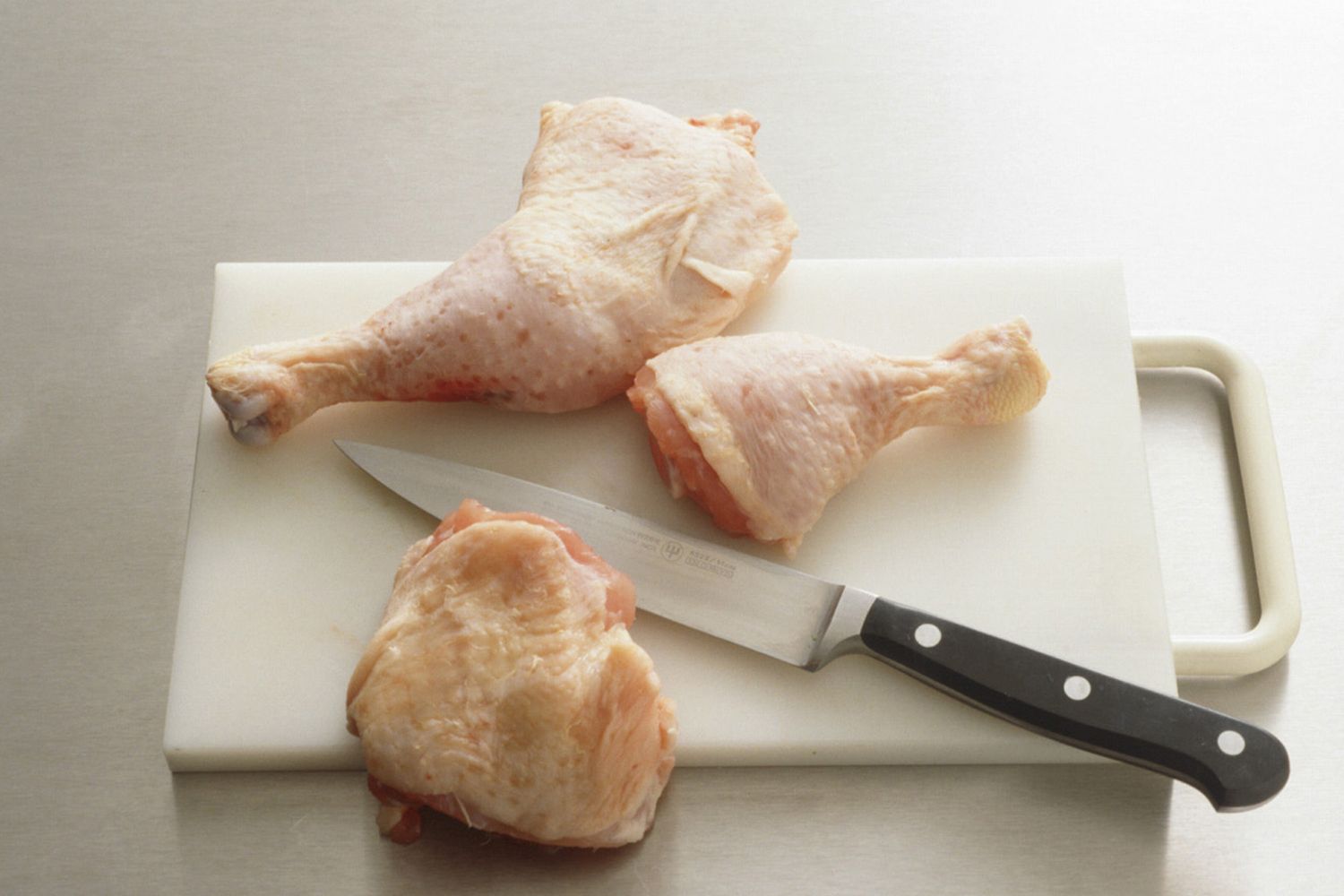 Step: 2/8
Peel and thinly slice the garlic. Tuck some slices under the skin of the legs.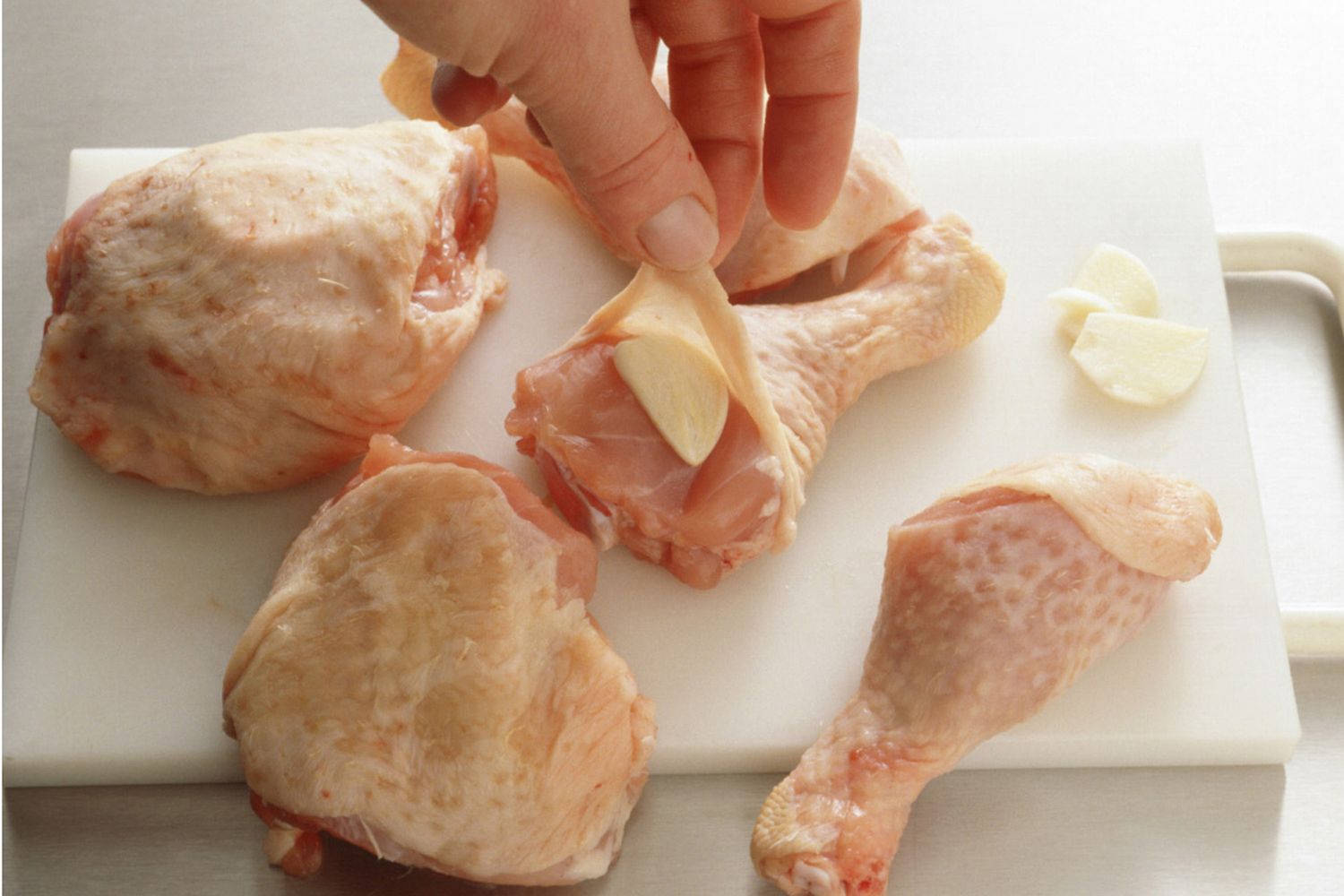 Step: 3/8
Wash the potatoes and quarter lenghtways. Peel and slice the onions.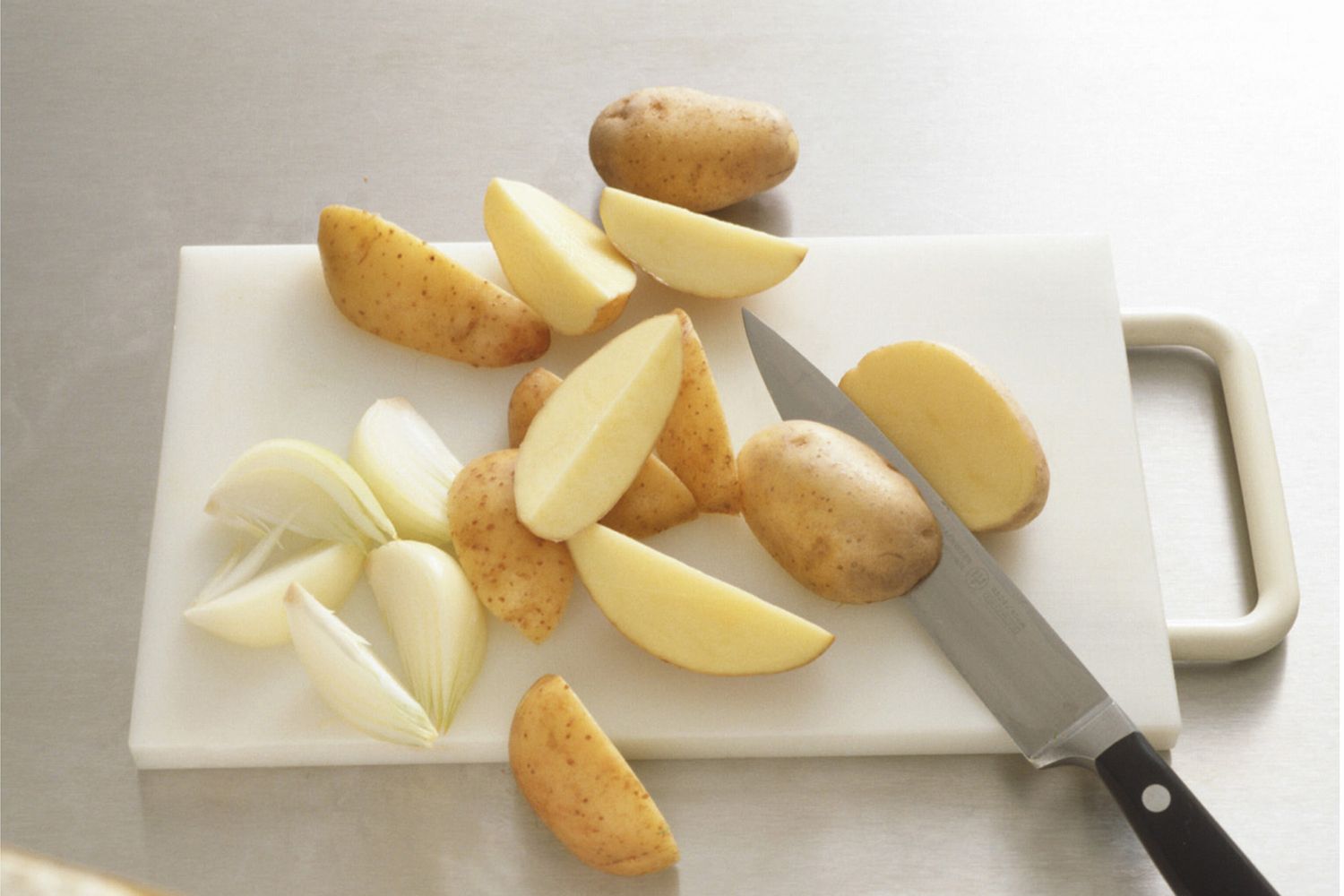 Step: 4/8
Place the legs on a baking tray, rub with 2 tbsp oil and season with salt and pepper. Bake in the preheated oven for 10 minutes.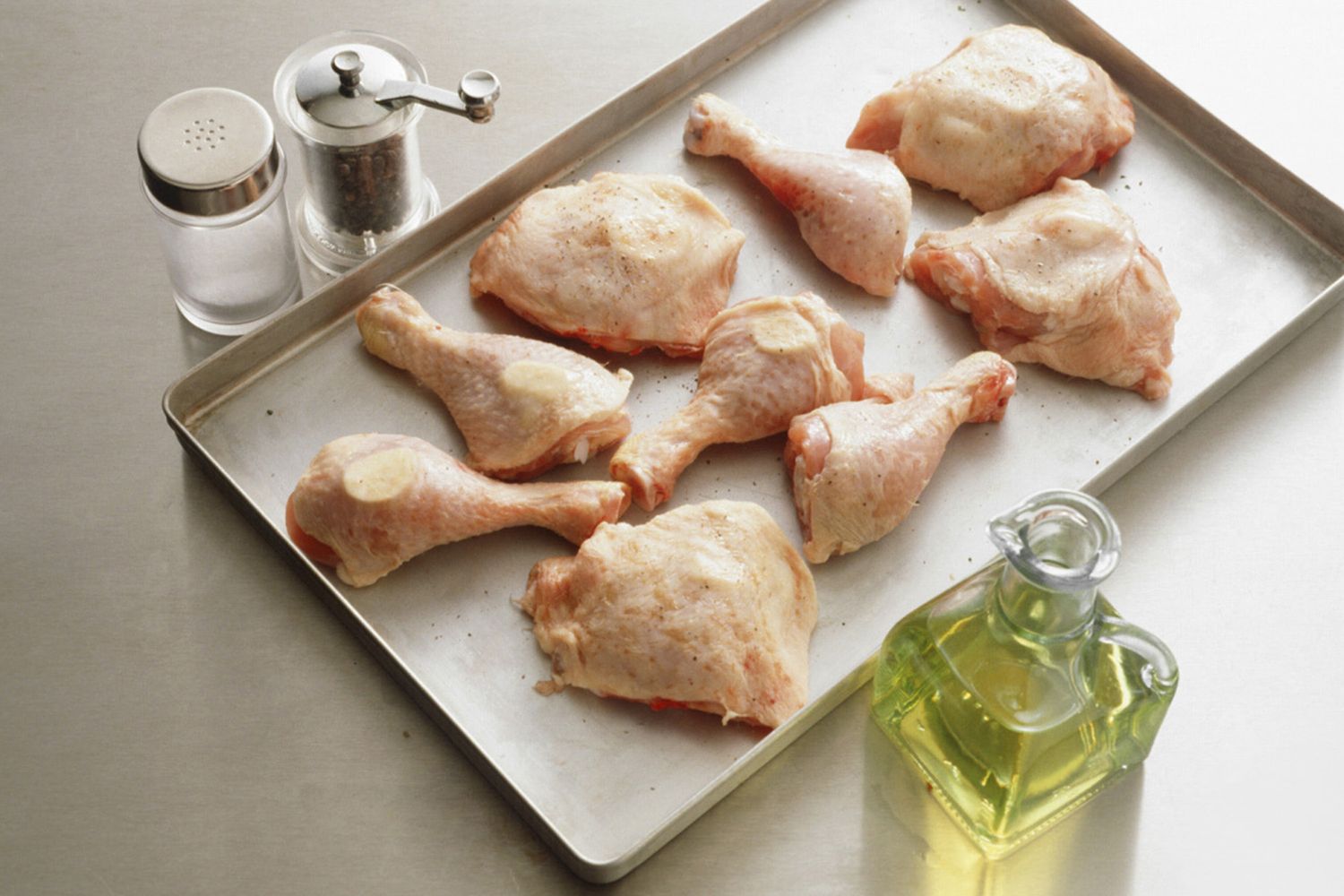 Step: 5/8
Meanwhile, halve the lemon. Cut one half into slices and squeeze the juice of the other half. Mix the remaining oil with the mustard and lemon juice.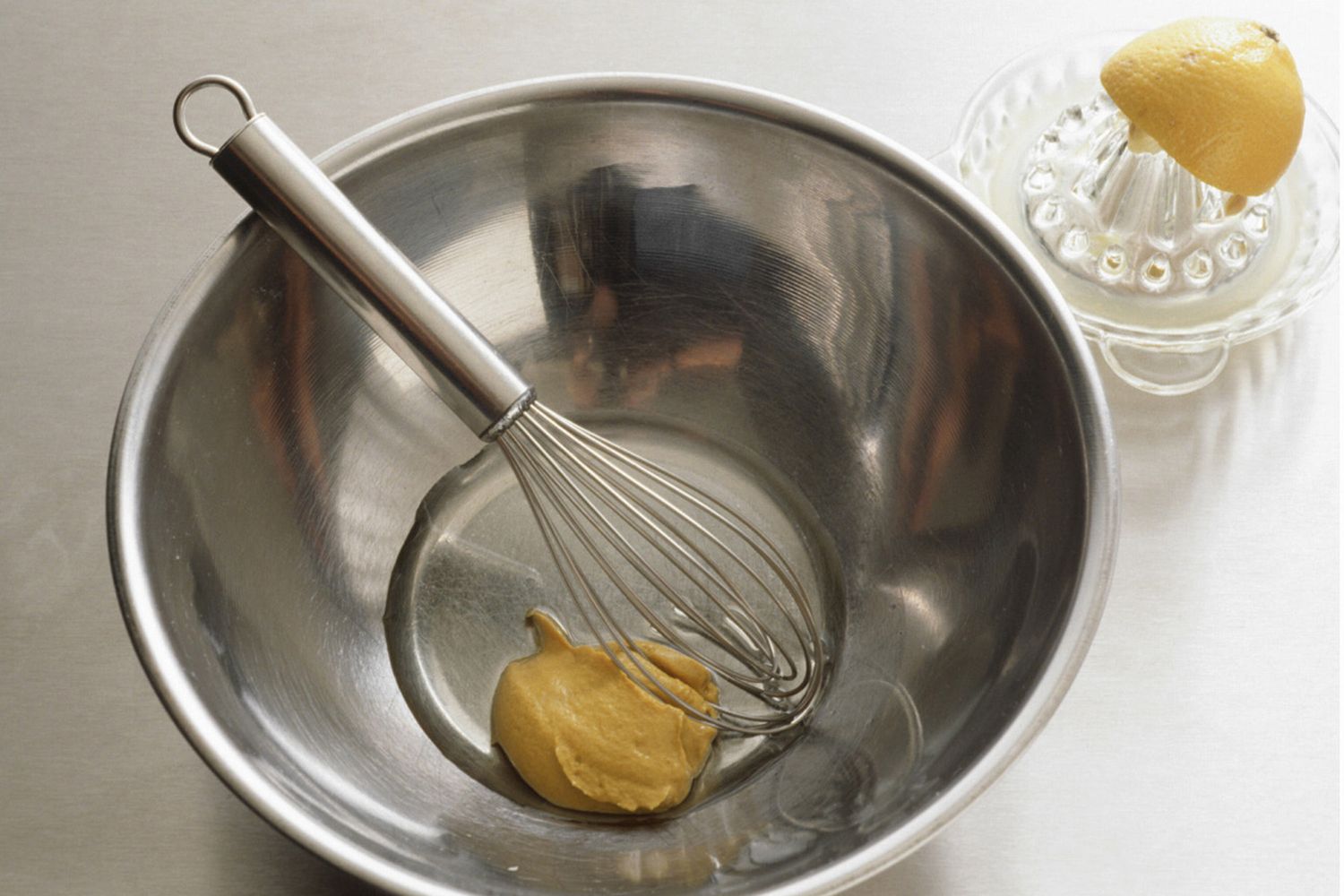 Step: 6/8
Pluck the thyme leaves and stir in. Season with salt and pepper.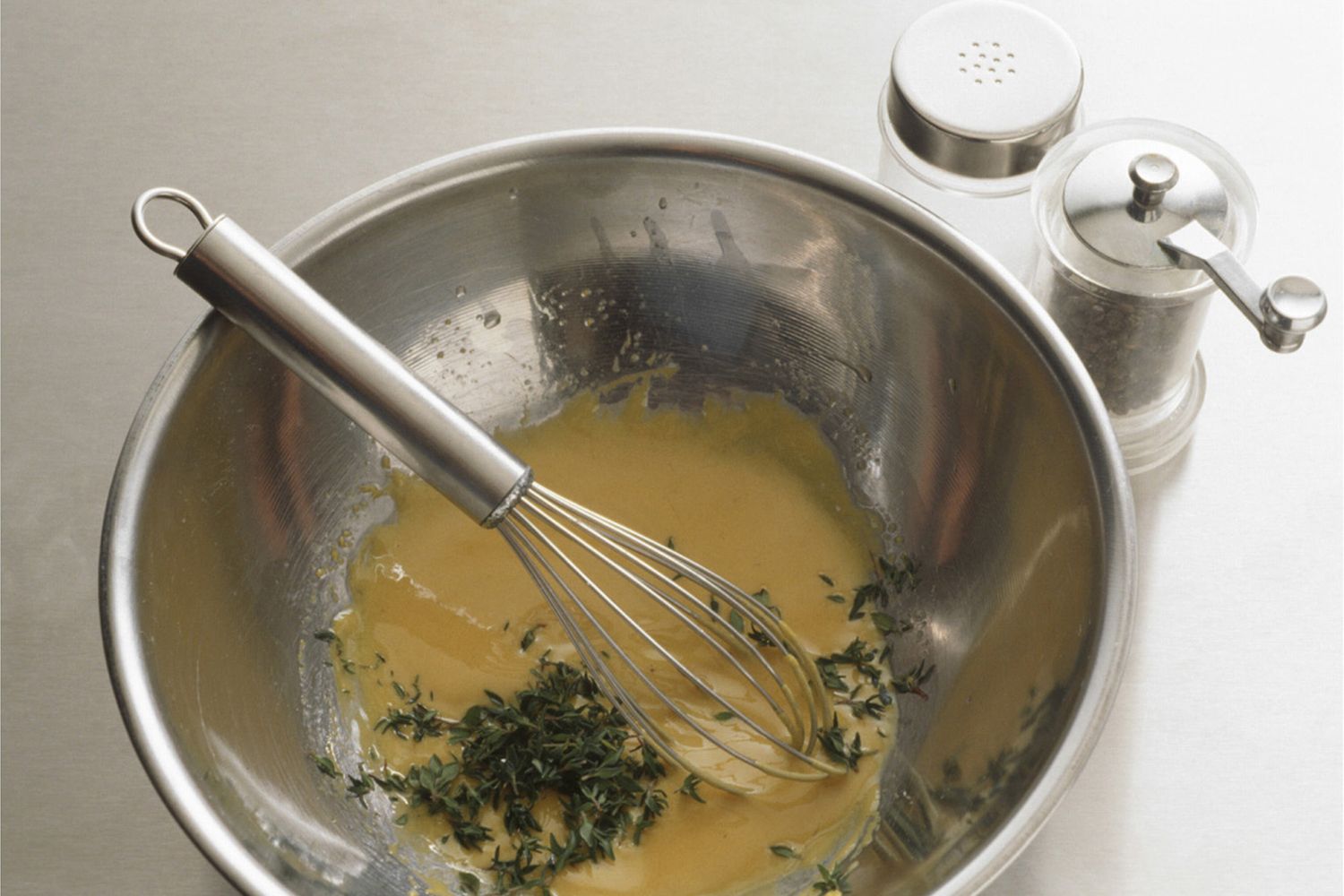 Step: 7/8
Mix together the lemon slices, potatoes, onions and remaining garlic and add to the sauce.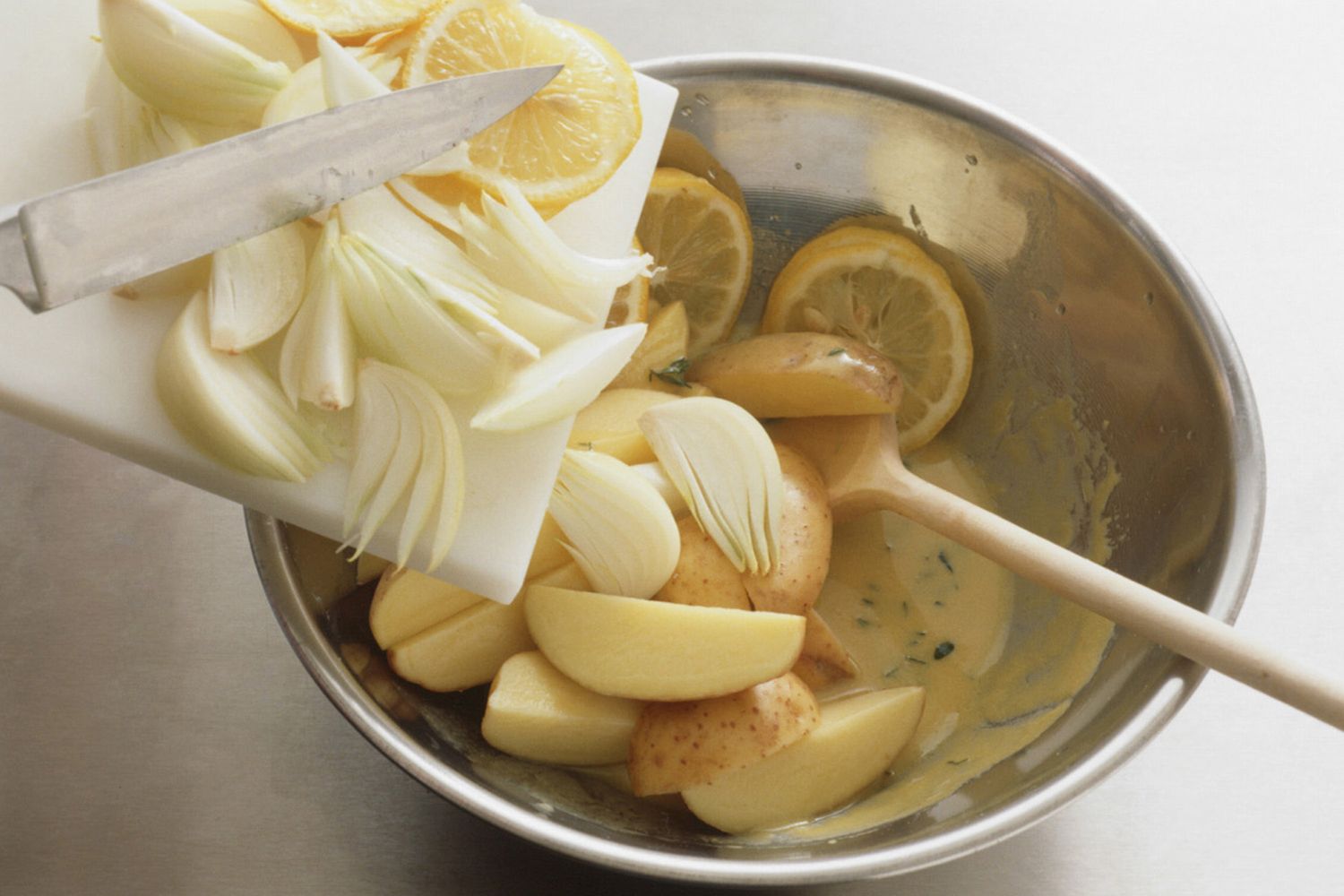 Step: 8/8
Pour around the chicken pieces and cook for 40 minutes, turning occasionally.