Step: 1/6
Carefully remove the pointed pistils from inside the courgette flowers.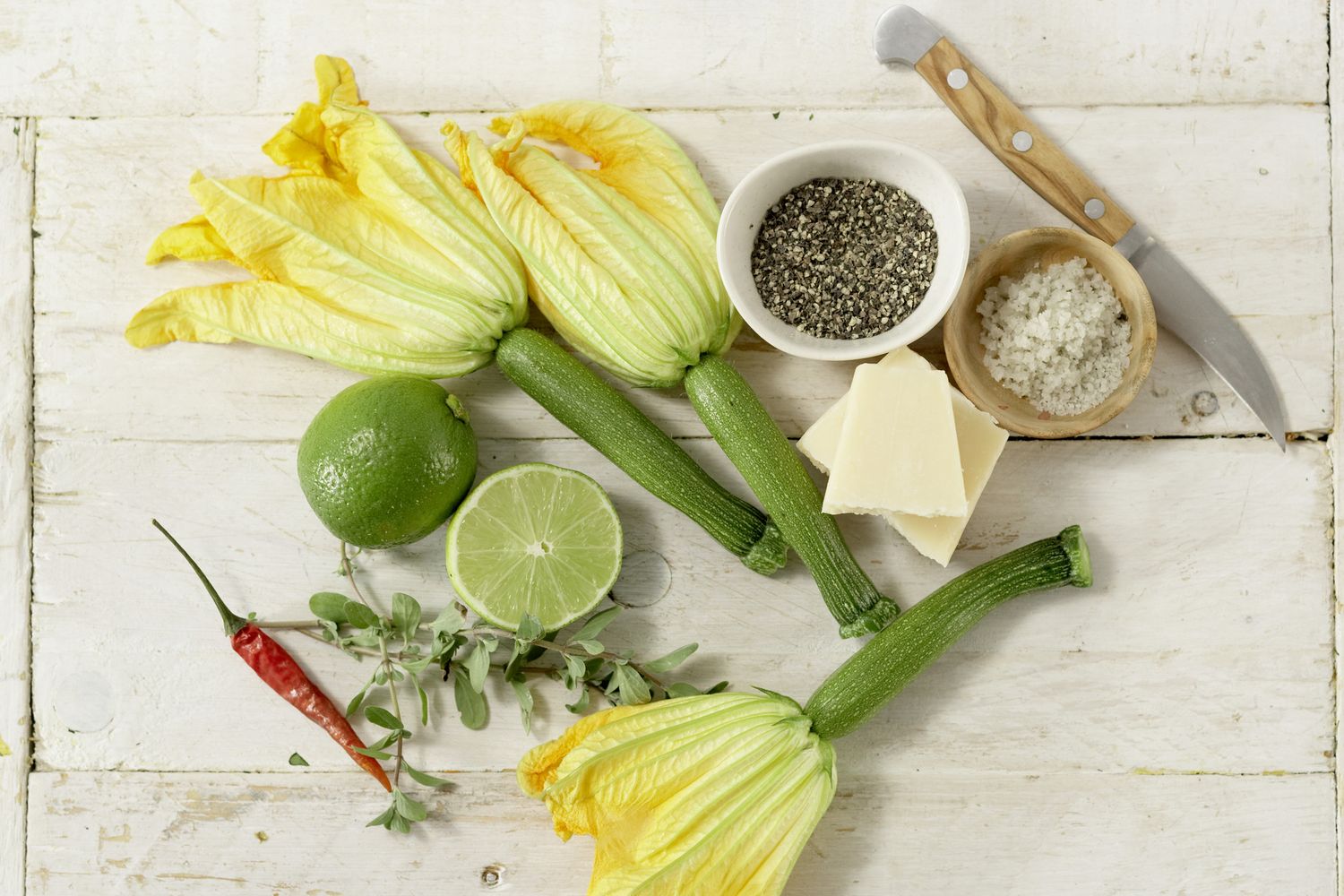 Step: 2/6
Carefully open the flowers, remove the pistil and cut off the lower petals.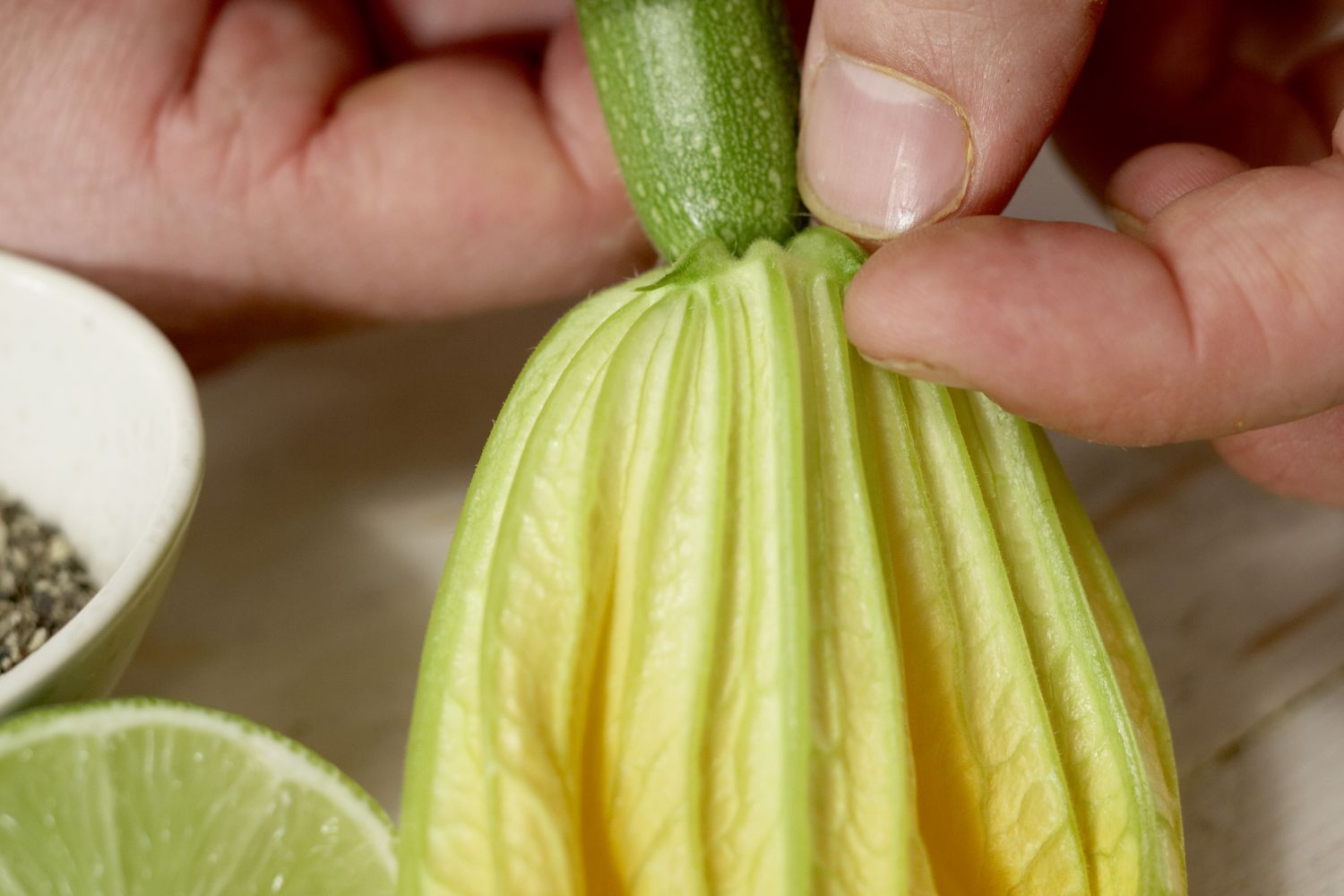 Step: 3/6
Finely chop the chilli. Wash the oregano, shake dry and finely chop the leaves. Mix with the chilli and squeezed lime juice.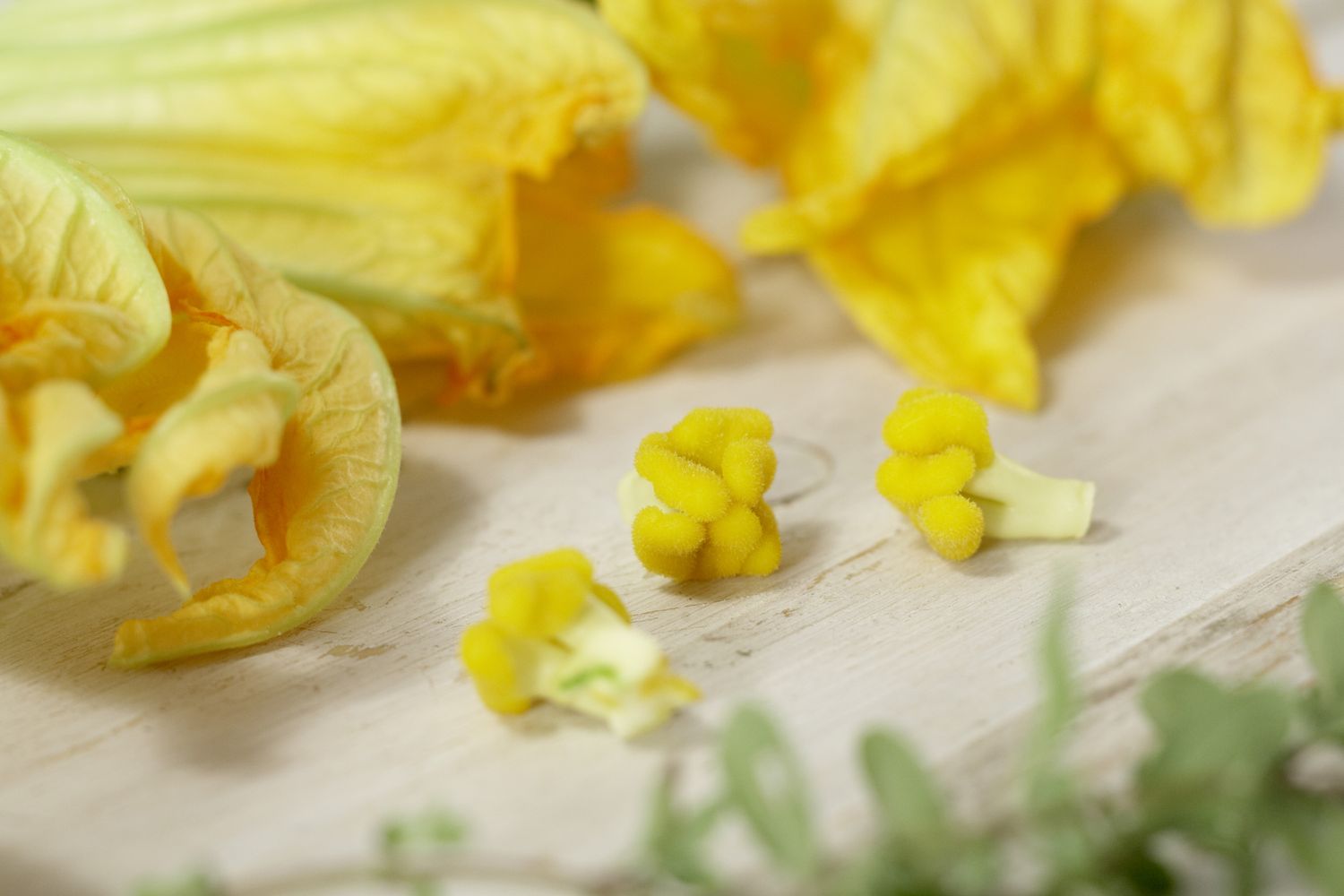 Step: 4/6
Add the olive oil.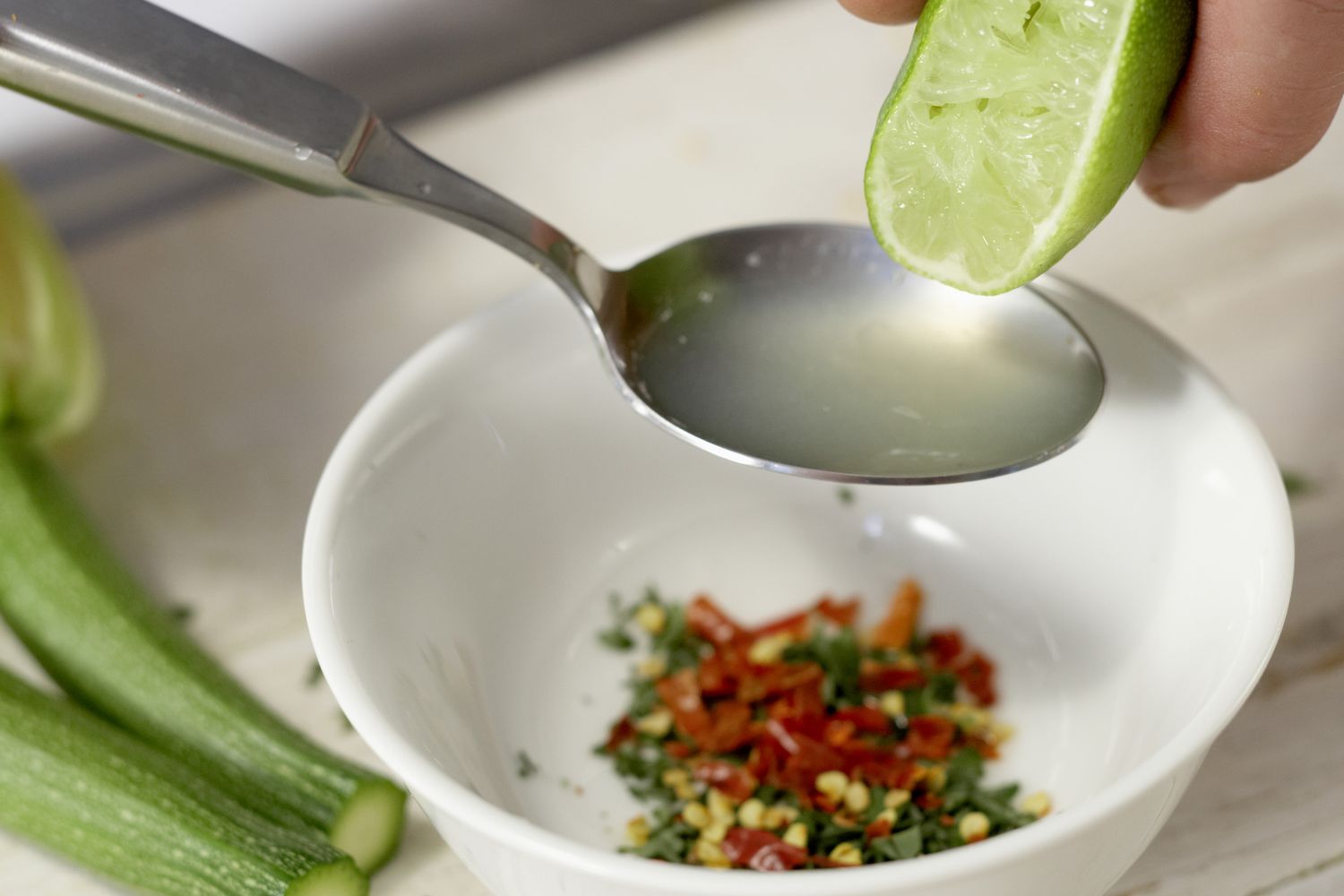 Step: 5/6
Finely shave the cheese with a vegetable peeler.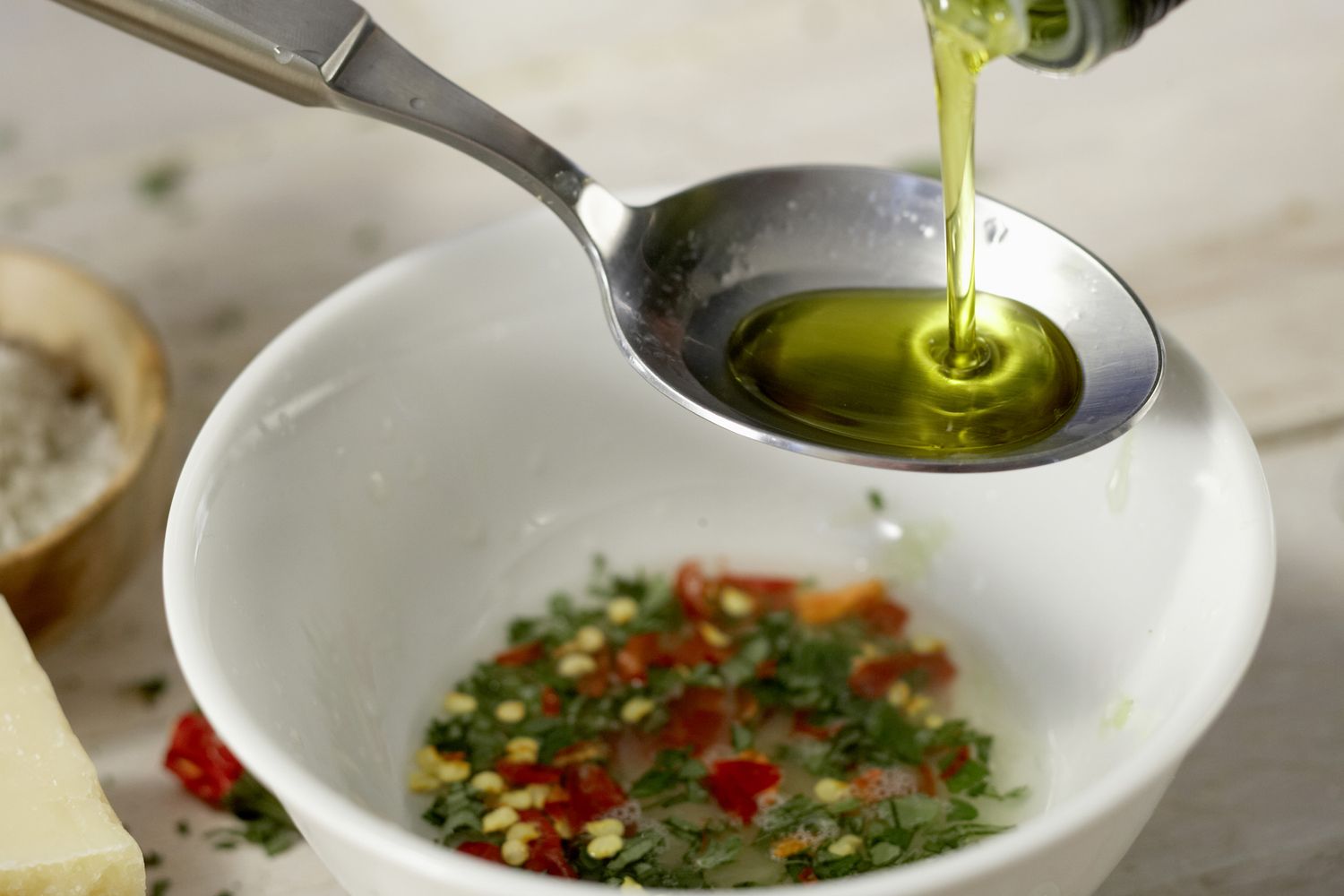 Step: 6/6
Cook the courgettes flowers in a griddle pan over a medium heat for 4-5 minutes on each side. Season with salt and pepper and drizzle with the dressing. Sprinkle over the cheese and let it stand for 15 minutes.