Step: 1/17
Place the lentils in a large bowl.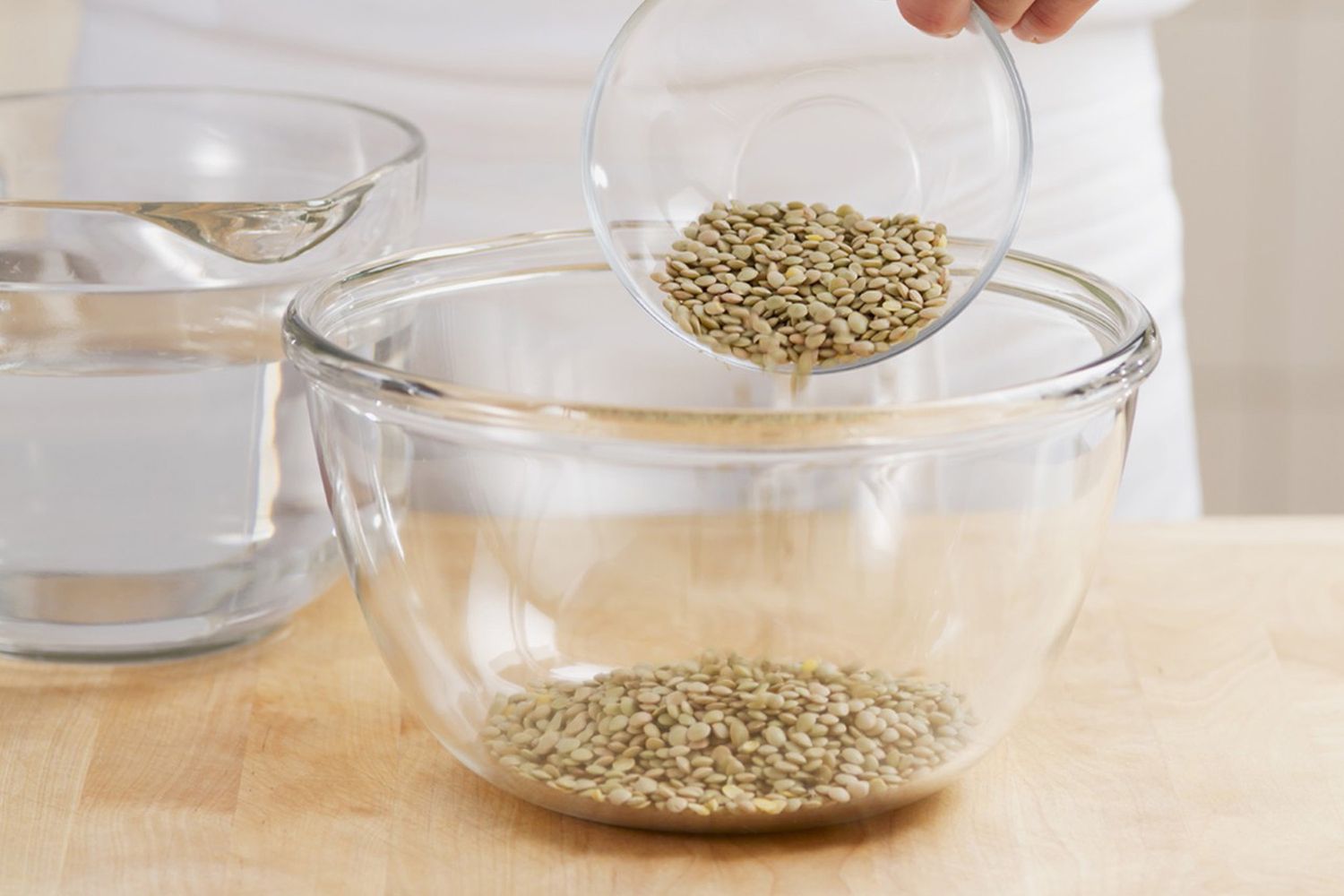 Step: 2/17
Cover with plenty of cold water, cover and leave to soak overnight.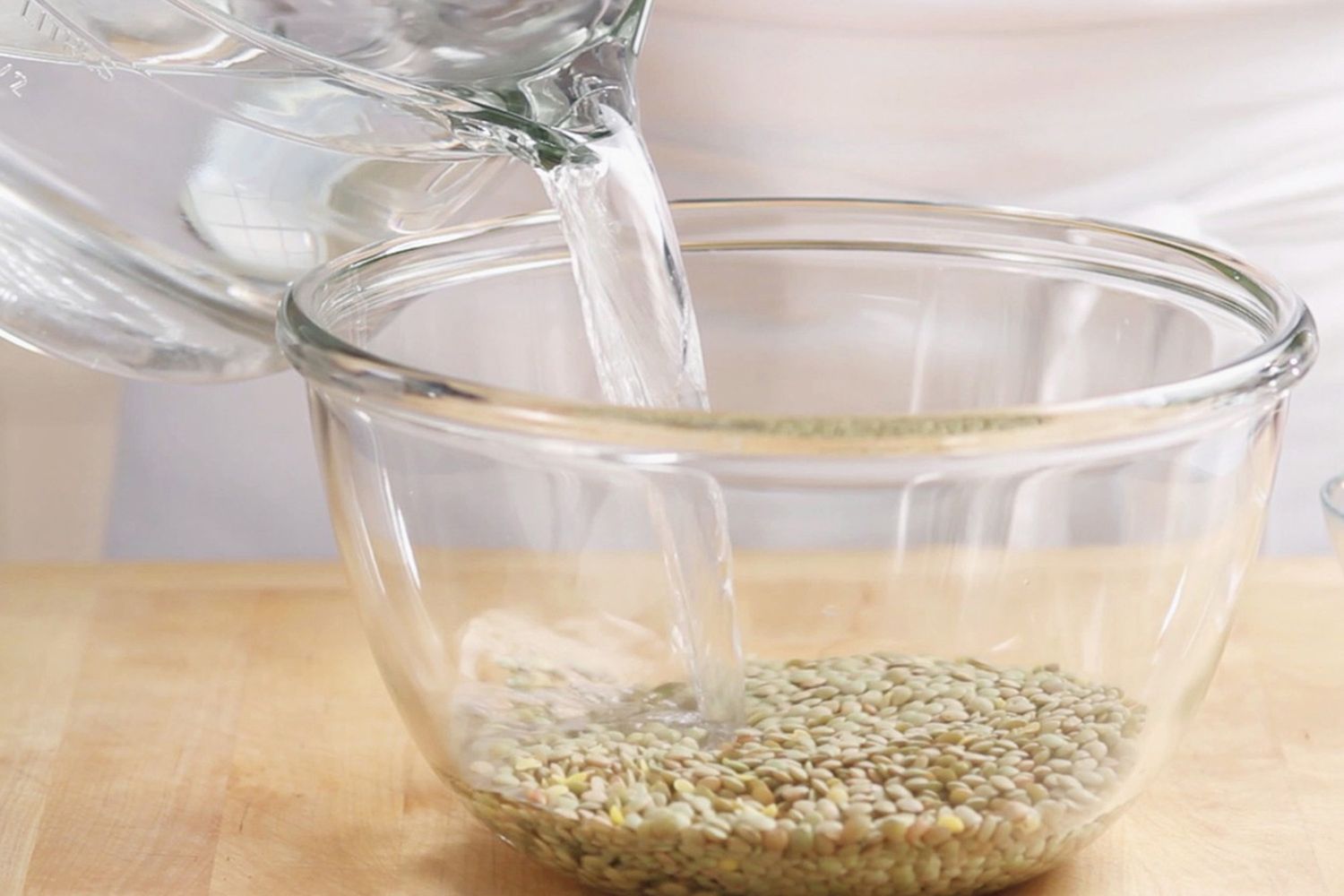 Step: 3/17
The soaking water will become cloudy and the lentils will swell up. Remove any floating lentils from the surface of the water.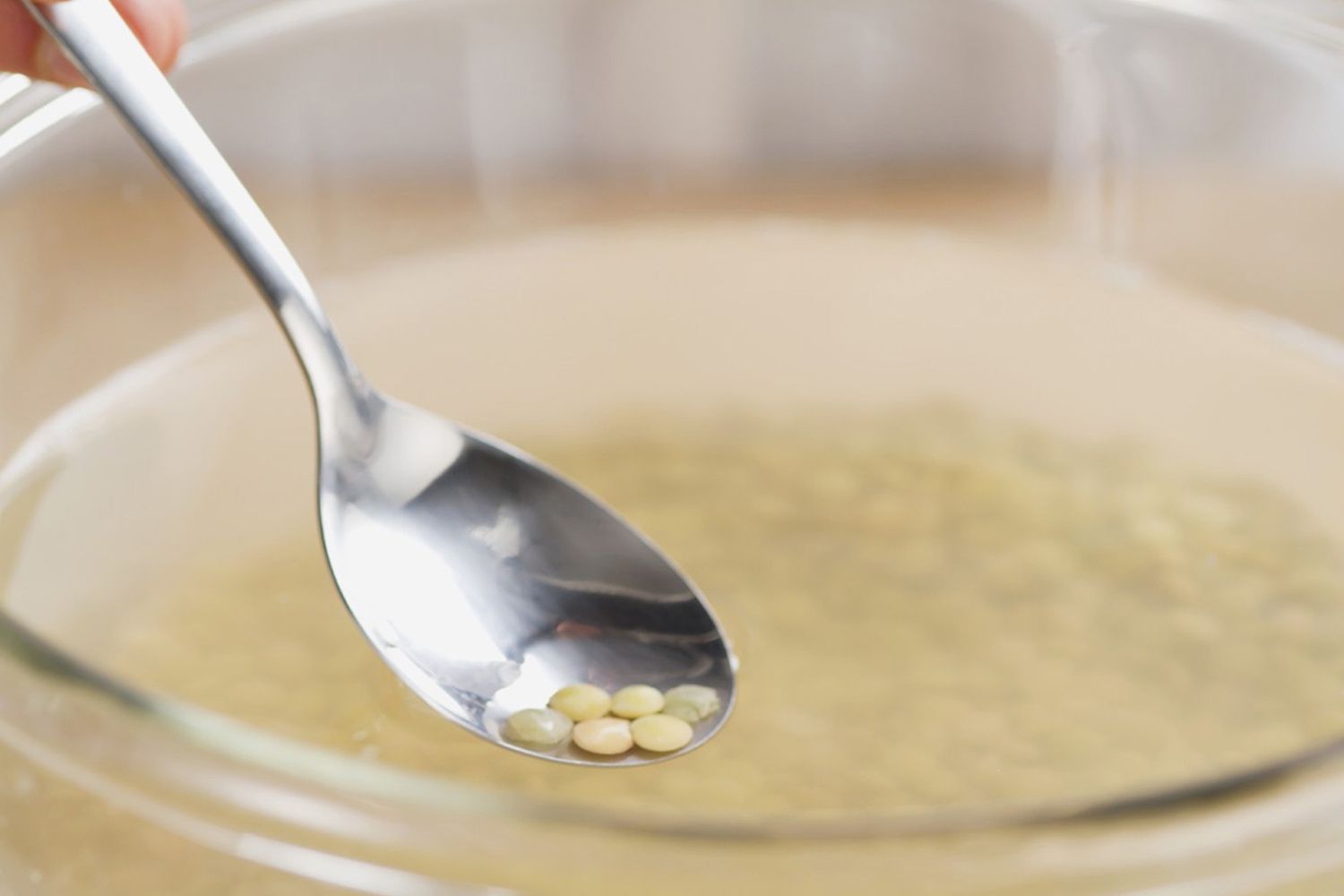 Step: 4/17
Tip the lentils into a sieve and allow to drain.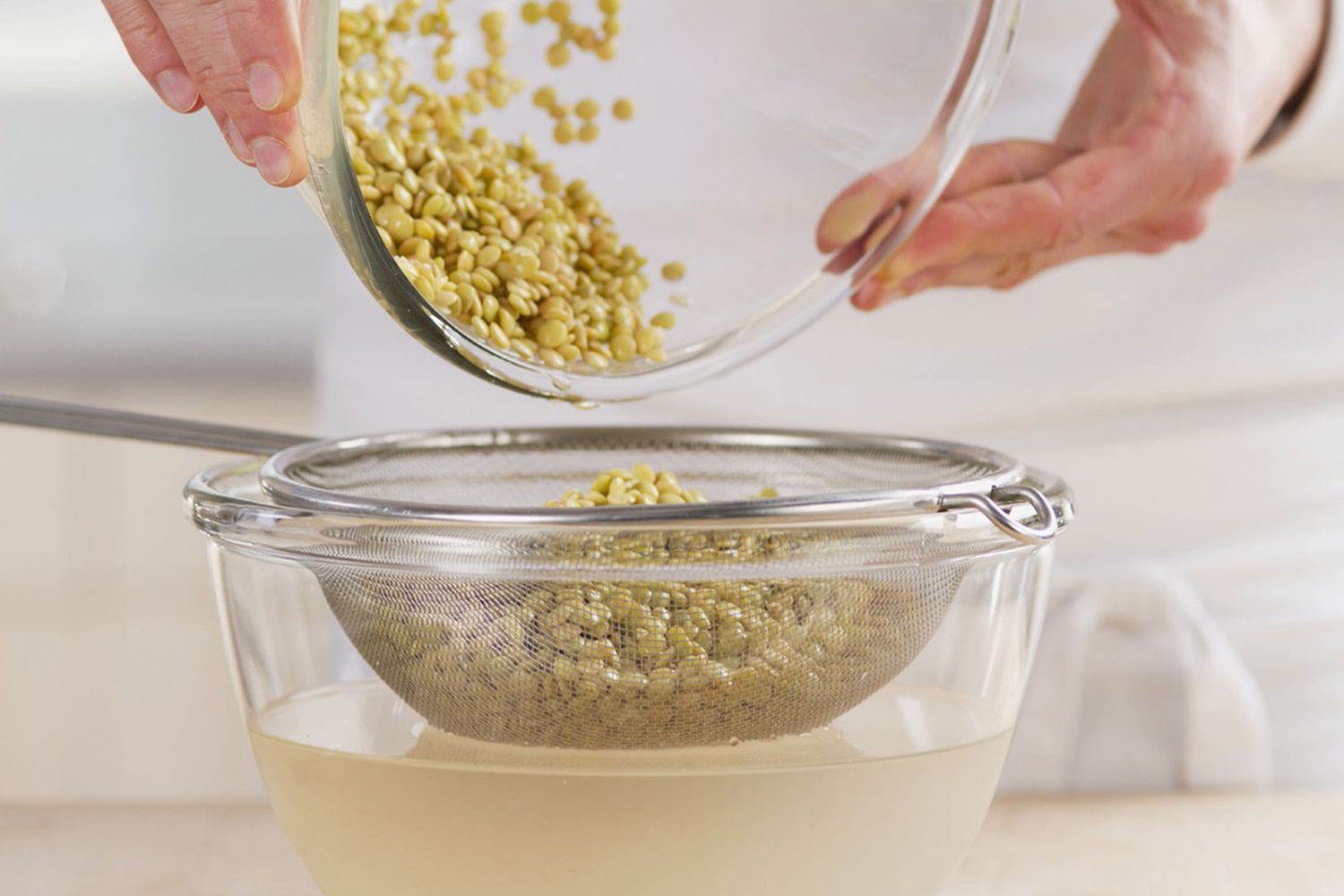 Step: 5/17
Peel and finely dice the onion.
Step: 6/17
Heat the oil in a large pan and saute the onion until golden.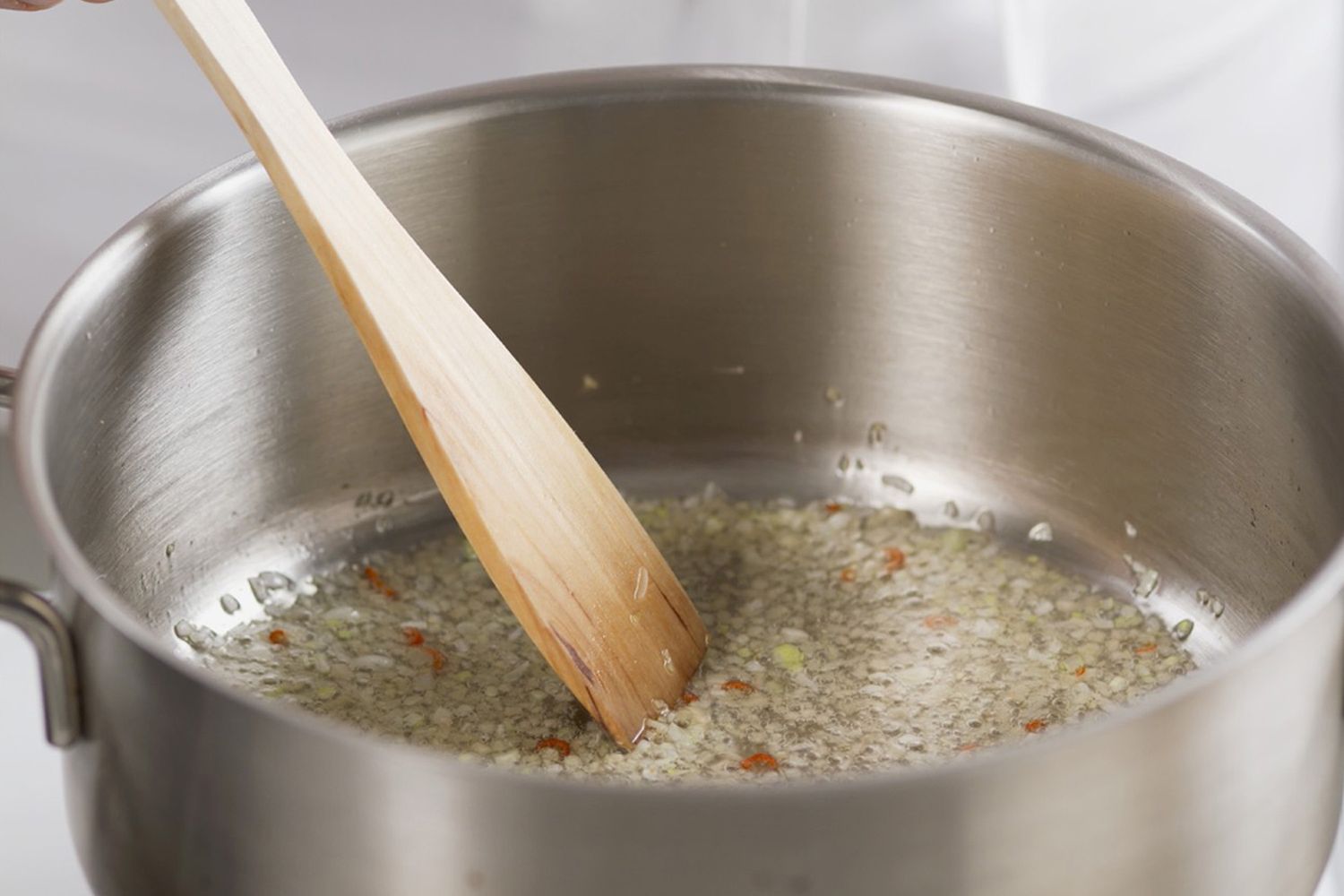 Step: 7/17
Peel and dice the carrot and celery.
Step: 8/17
Add to the onions and saute for a few minutes. Mix the caraway and coriander and scatter over the vegetables.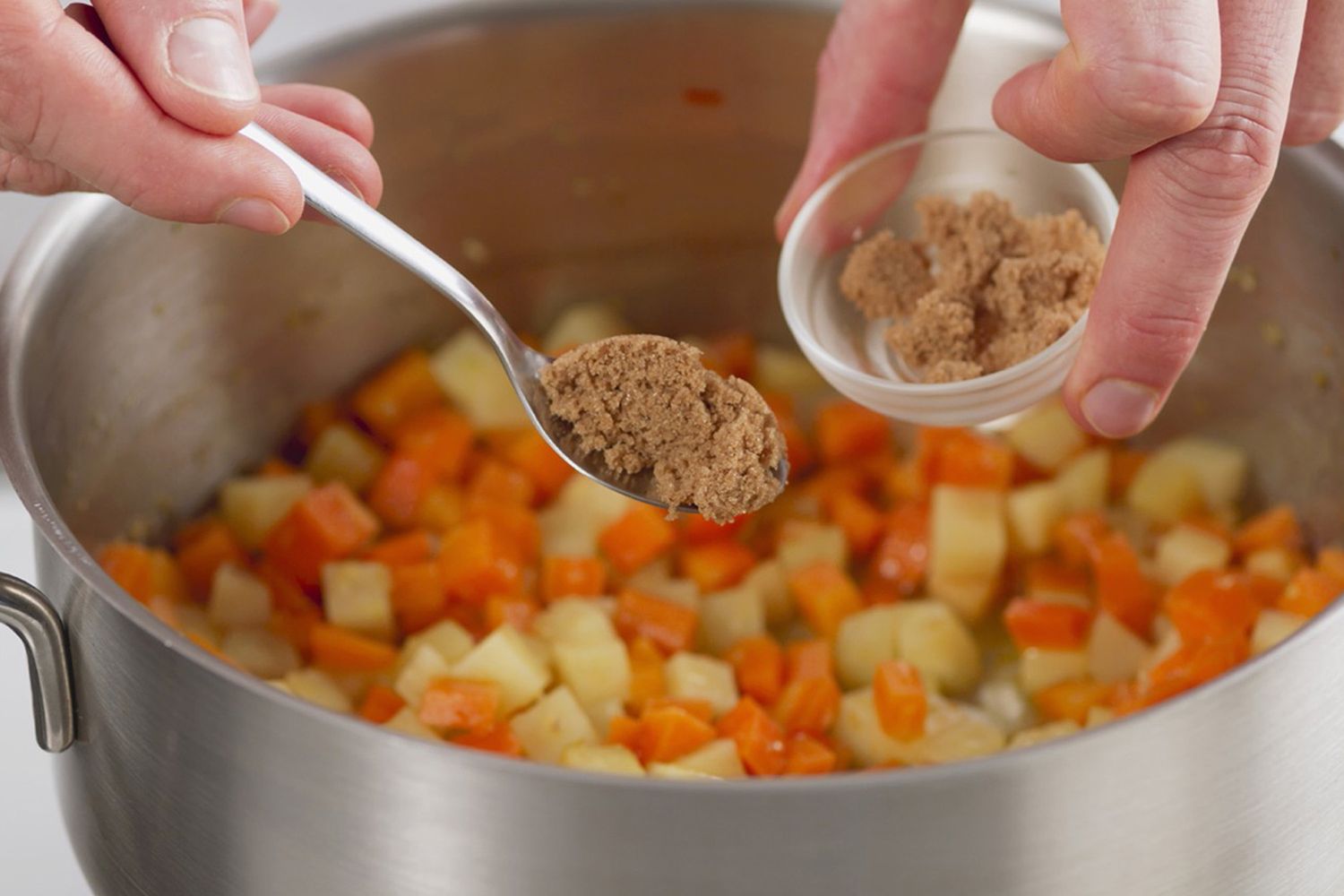 Step: 9/17
Sprinkle with some lemon juice and pour in the stock.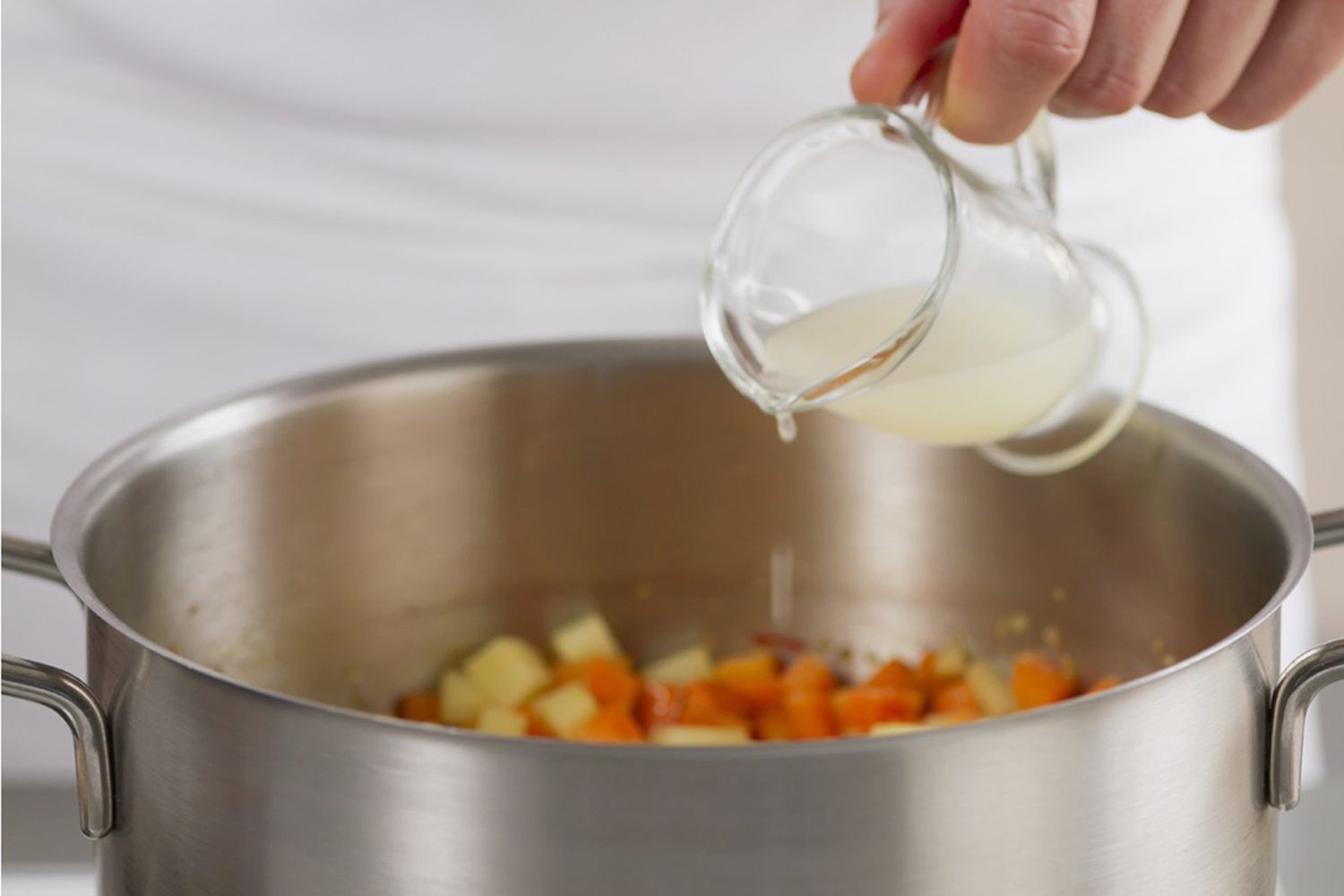 Step: 10/17
Add the drained lentils to the pan, cover and simmer for 45 minutes over a medium heat.
Step: 11/17
Peel and finely chop the garlic.
Step: 12/17
Add to the pan.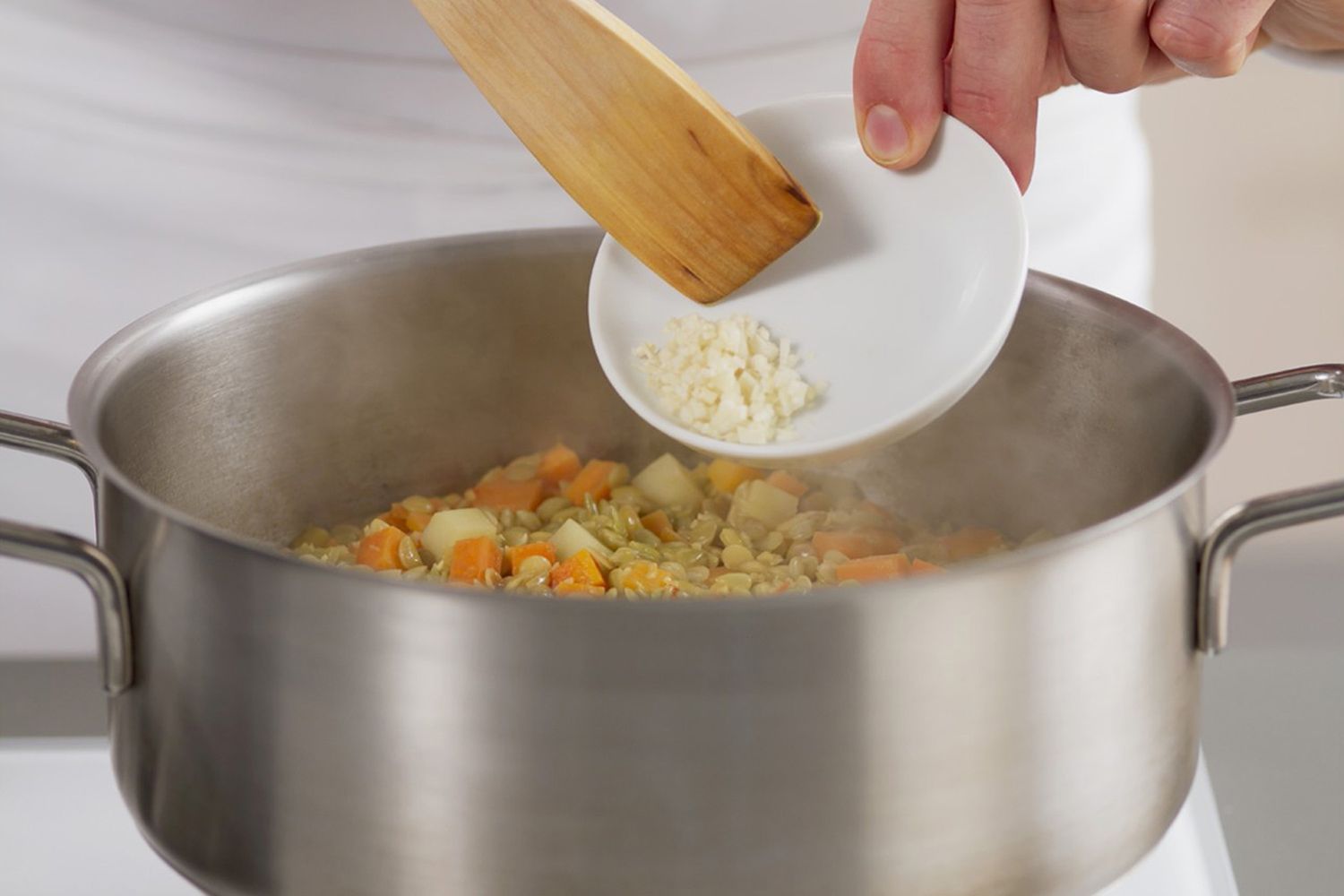 Step: 13/17
Wash and dice the courgettes.
Step: 14/17
Add to the lentils for the last 10 minutes cooking time.
Step: 15/17
Add a little extra water If needed.
Step: 16/17
Wash the spring onions and cut them into fine rings.
Step: 17/17
Add to the pan and season with salt, pepper and lemon juice. Garnish with a lemon wedge.