Step: 1/10
Wash and prepare all the vegetables. Peel the potatoes and celeriac; cut all of the vegetables into small, uniform cubes (0.5 - 1 cm max). Weigh out your prepared vegetables, as required. Make sure that the cubes of the hardest vegetables – those that will take longest to cook – are of similar size. In our case, this means the carrots, celeriac and potatoes. Since the potatoes and celeriac oxidise easily, chop them up last or store them cubed in the fridge until you are ready to use them.
Step: 2/10
Heat the oil in a large saucepan or pan. Add the bay leaf, leeks, carrots, celeriac and salt; sauté over a medium heat for 3 minutes, carefully stirring with a wooden spoon.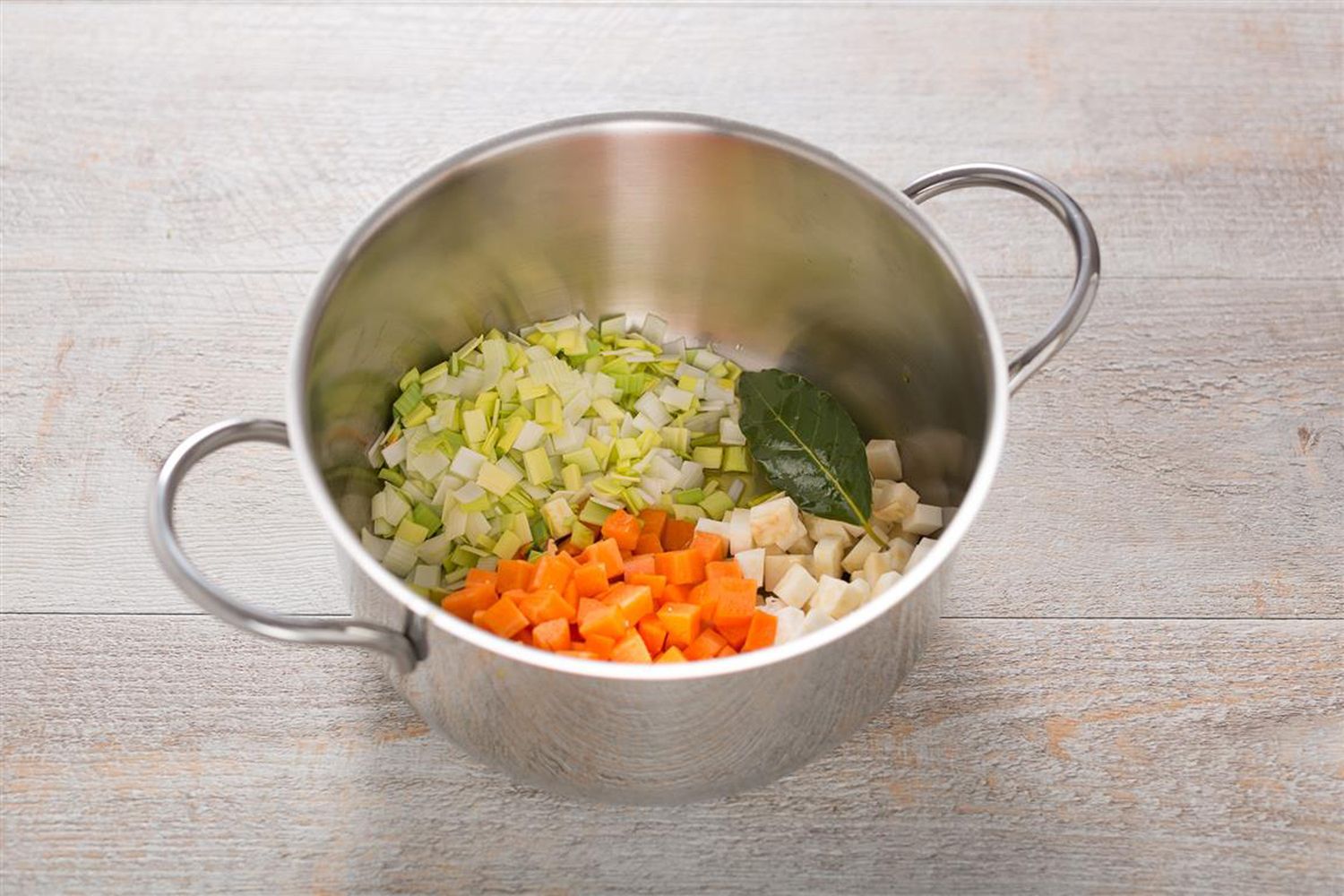 Step: 3/10
Add the potatoes and sauté for 3 more minutes, stirring frequently to prevent the vegetables from sticking to the base of the pan.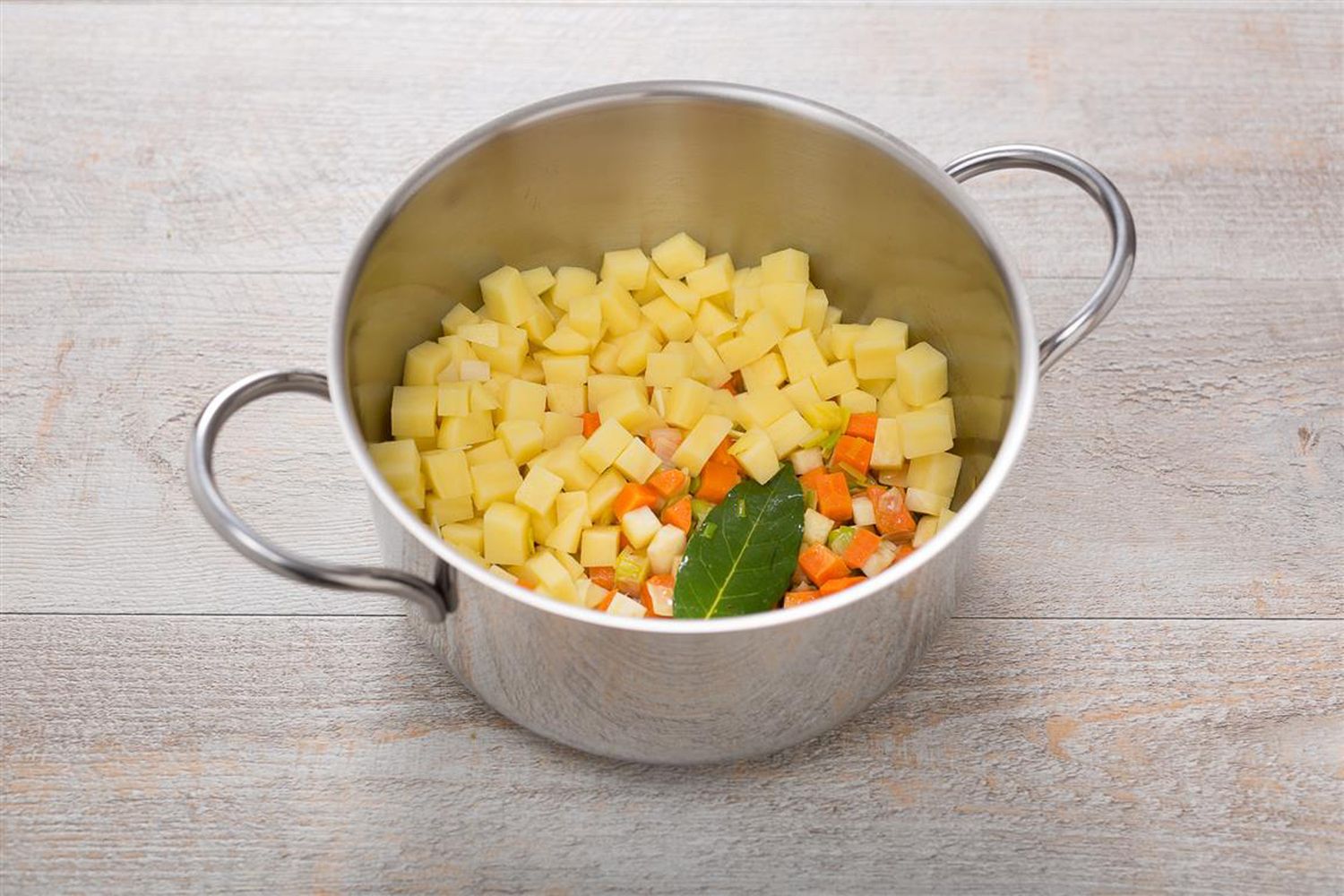 Step: 4/10
Add the cauliflower and fennel; sauté for another 2 minutes, again stirring regularly. The various vegetables are added gradually depending on their cooking time.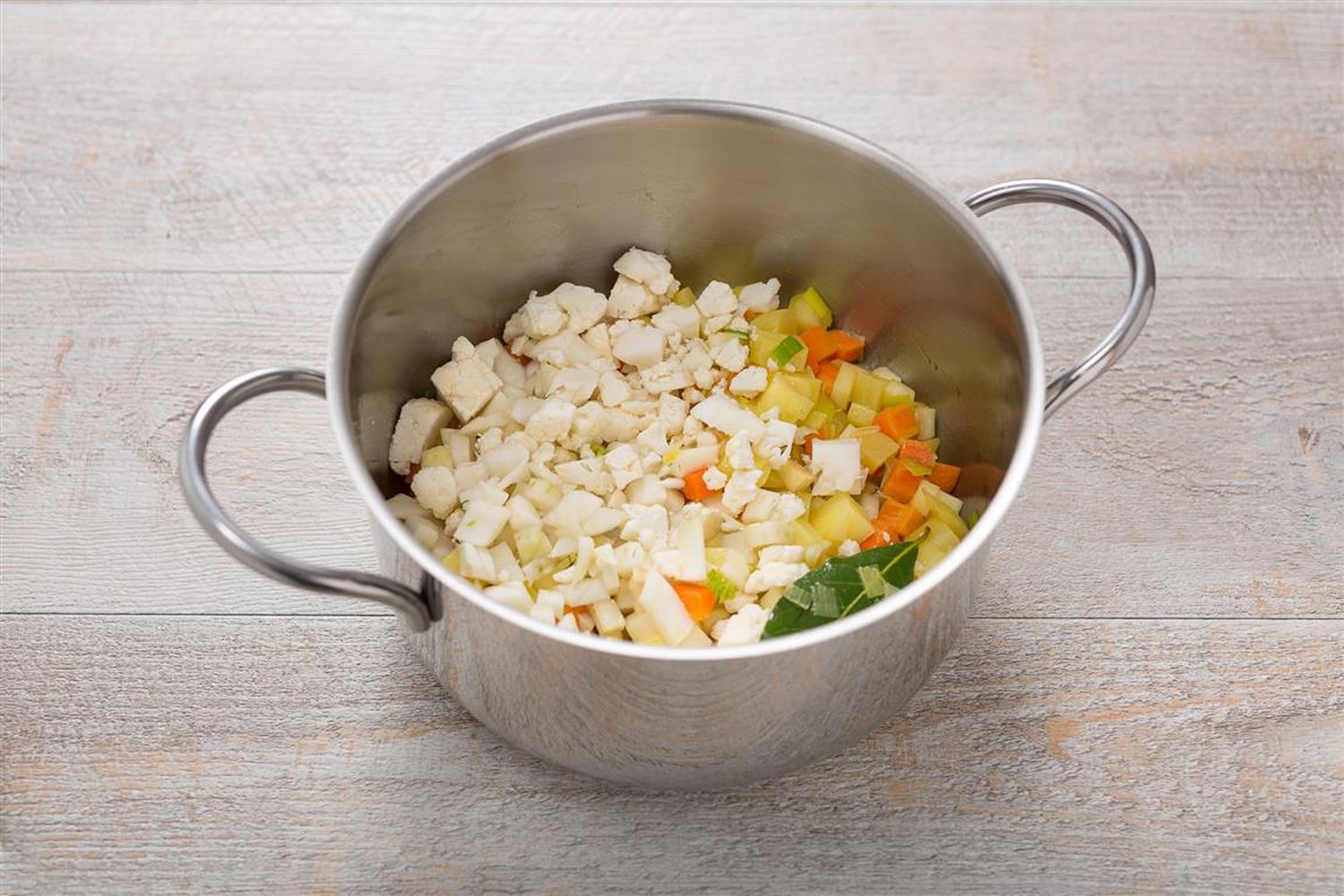 Step: 5/10
Add the beans and cook for another 2 minutes.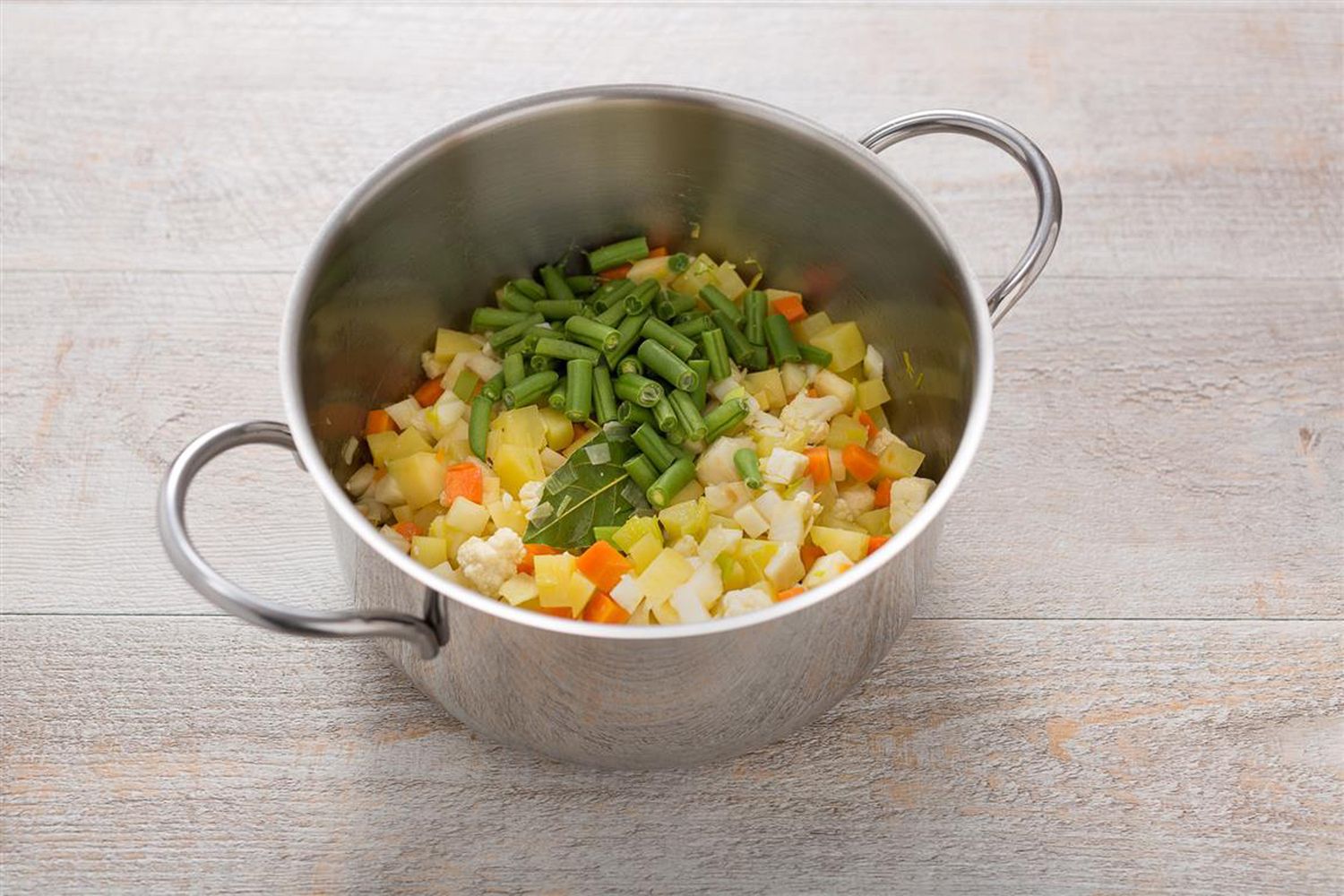 Step: 6/10
Add the courgette and white cabbage; cook for 2 more minutes, carefully stirring with a wooden spoon.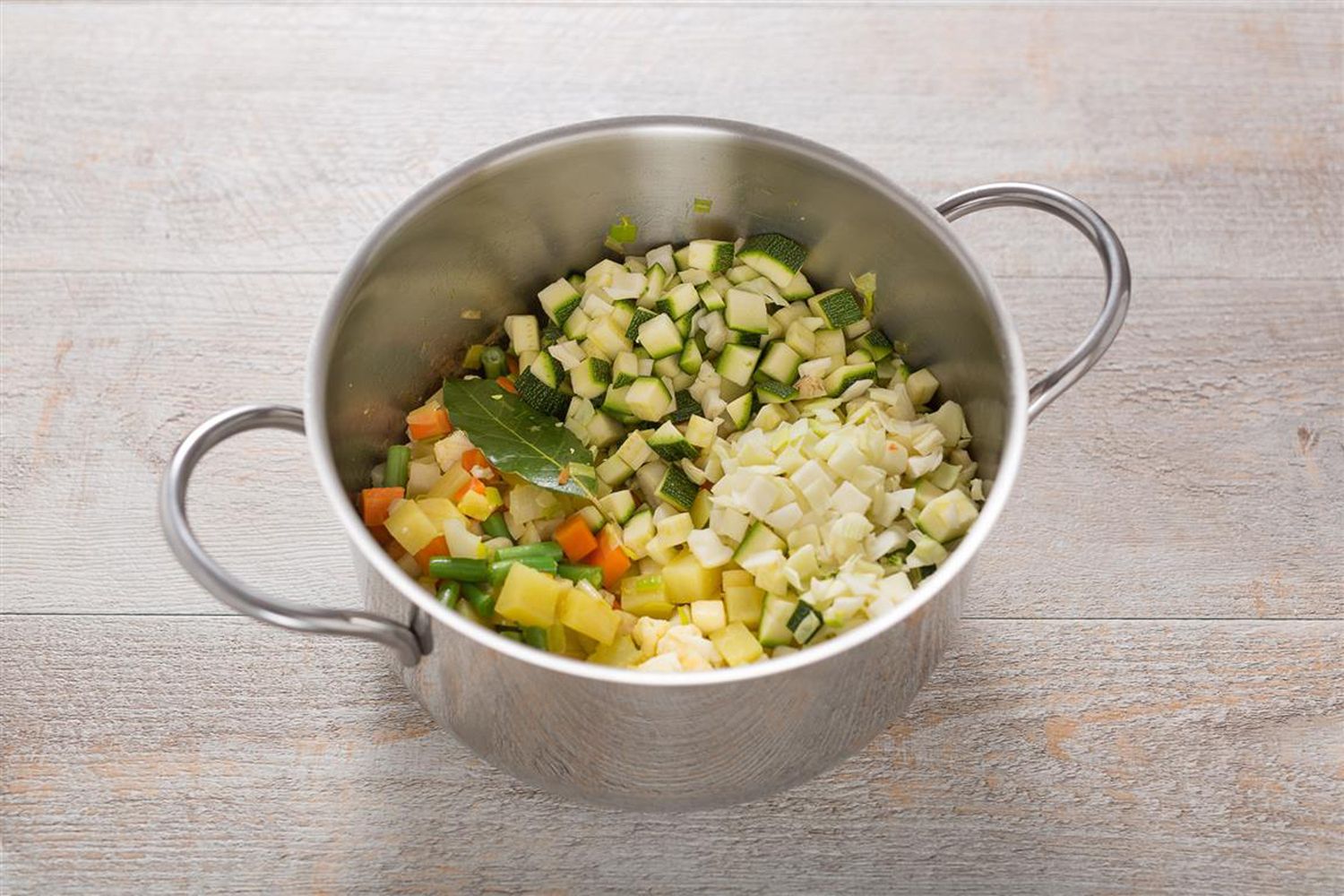 Step: 7/10
Add the tomatoes, stir and cook for 2 minutes.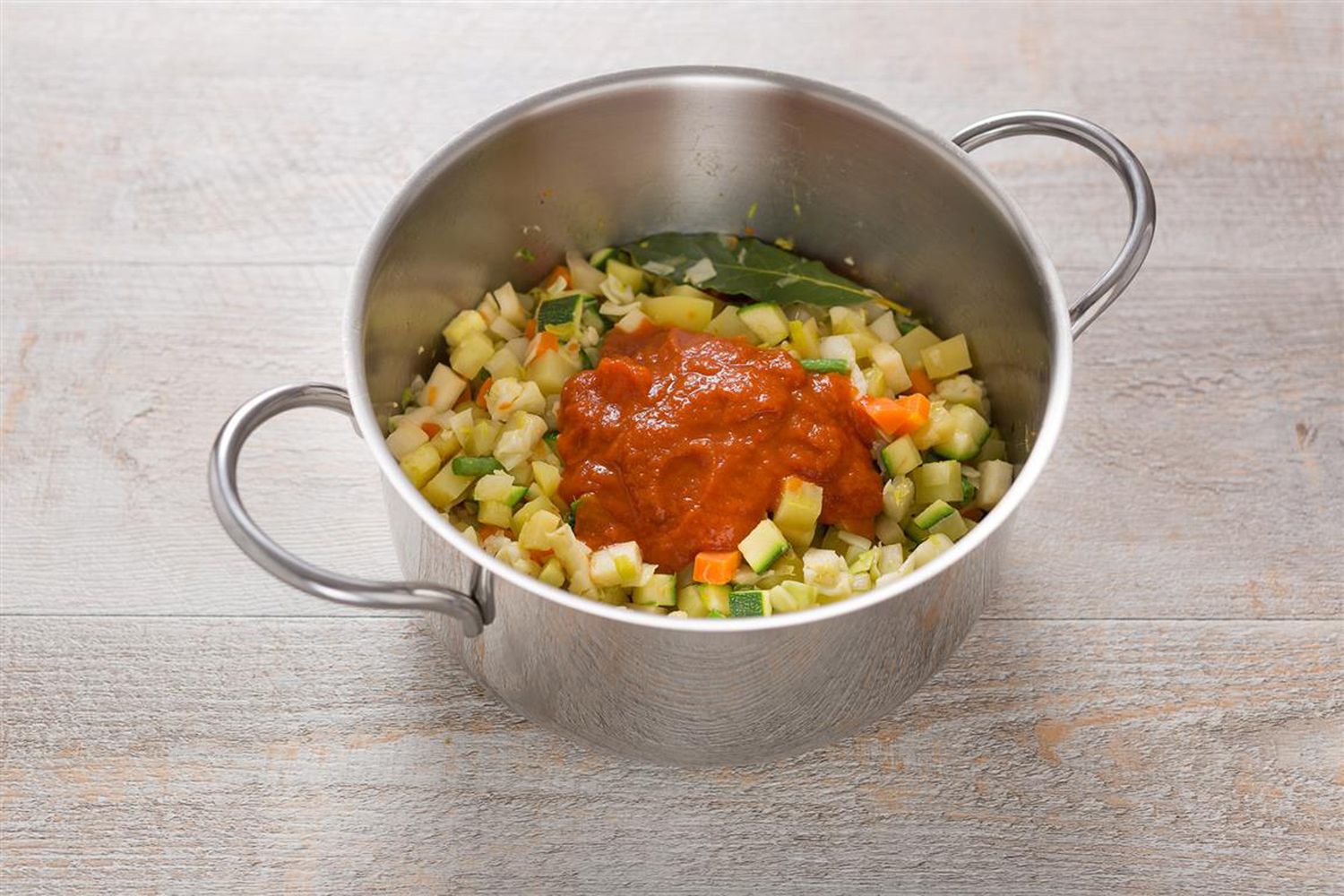 Step: 8/10
Pour in the vegetable stock and simmer over a medium heat for 20 minutes. If you prefer your soup slightly thicker, reduce the amount of stock by 100 - 150 ml.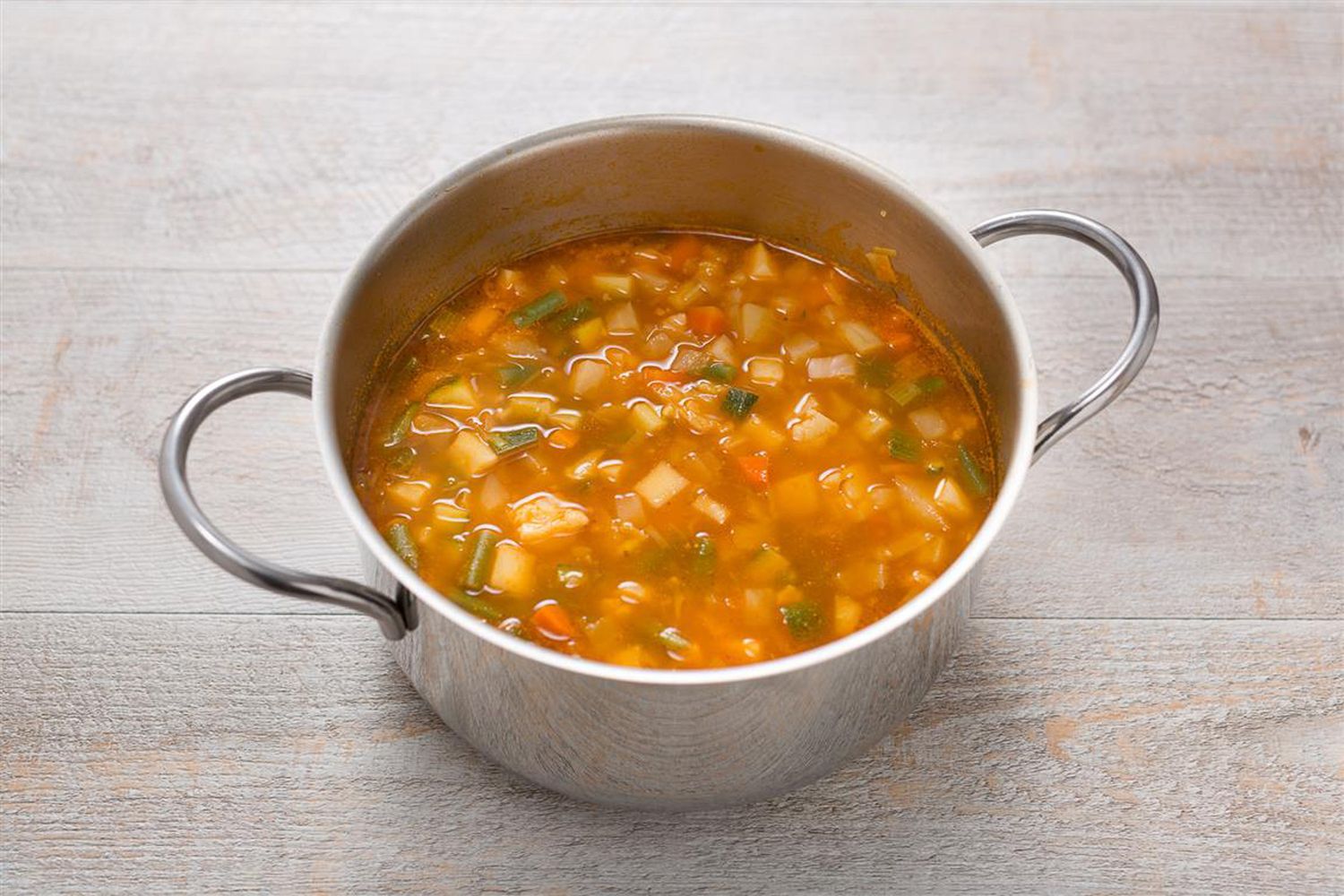 Step: 9/10
Add the broccoli florets and peas, stir in and simmer for 5 more minutes.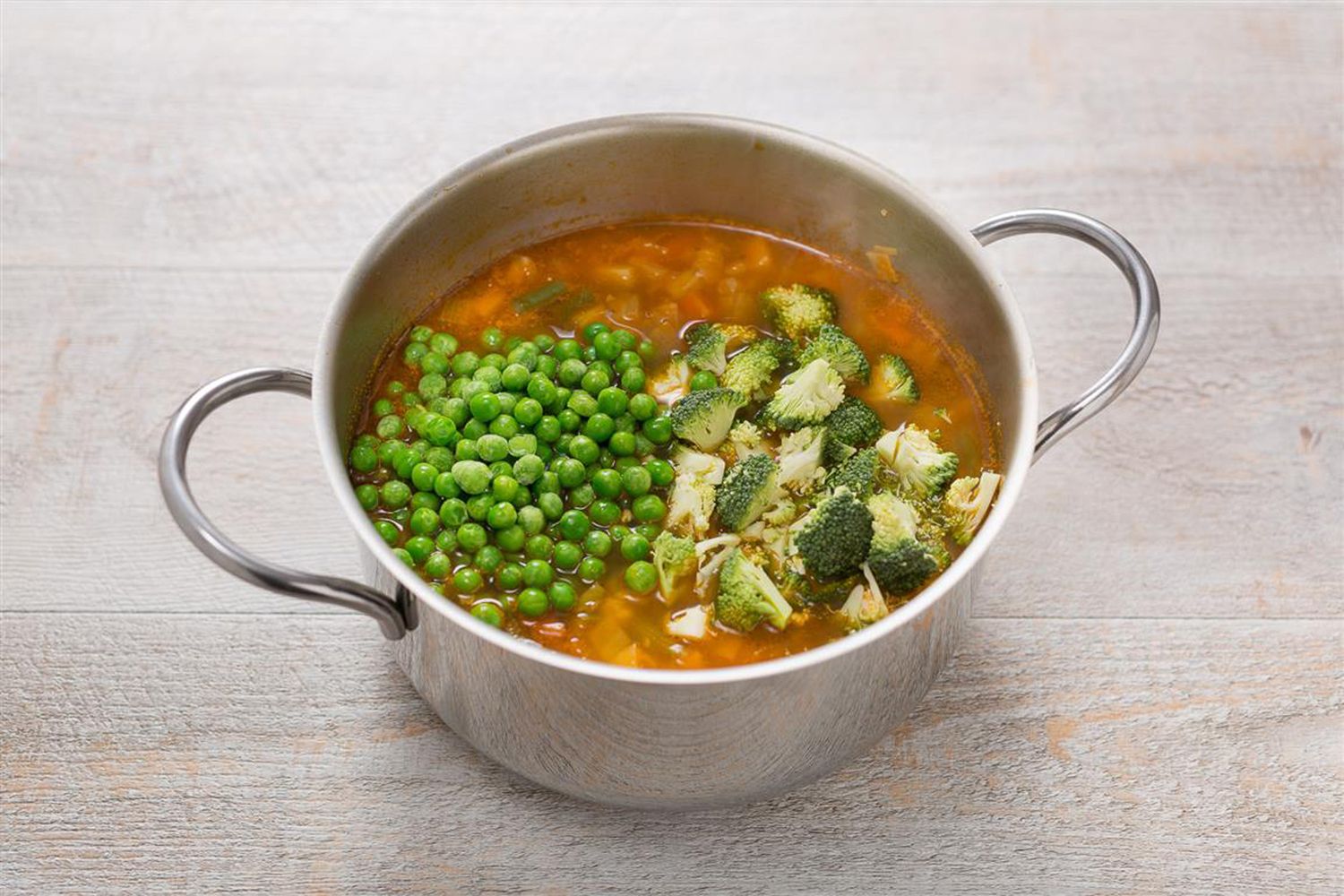 Step: 10/10
Remove from the hob and add the spinach and basil leaves. Season with salt and pepper to taste. Give all of the ingredients a good stir. Garnish with pieces of fresh tomato and basil leaves, if desired, and serve immediately.