Step: 1/10
Mix the yeast with the sugar and 350ml lukewarm water. Stir in 4-5 tbsp flour and leave to stand for 20 minutes. Mix the remaining flour, semolina and salt in a bowl. Add the yeast mix and knead everything to a smooth, soft dough. Shape into a ball, cover the bowl and leave to rest in a warm place for about 1 hour.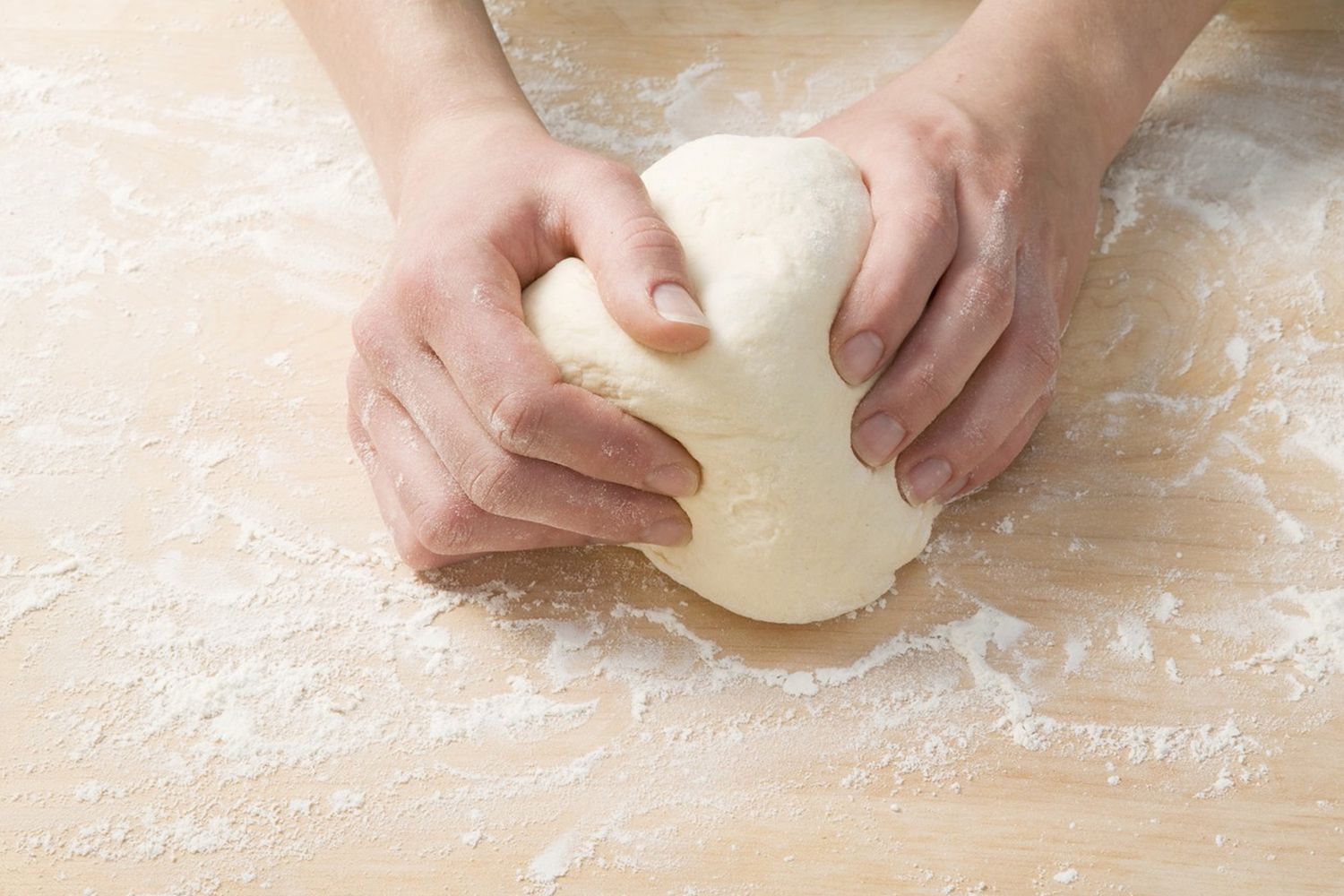 Step: 2/10
Peel the onion and cut into thin rings.
Step: 3/10
Scald the tomatoes in boiling water, drain, peel, deseed and finely dice the flesh.
Step: 4/10
Saute the onions in hot oil in a pan until softened. Add the tomatoes and cook for another 5 minutes. Remove from the heat and add the basil.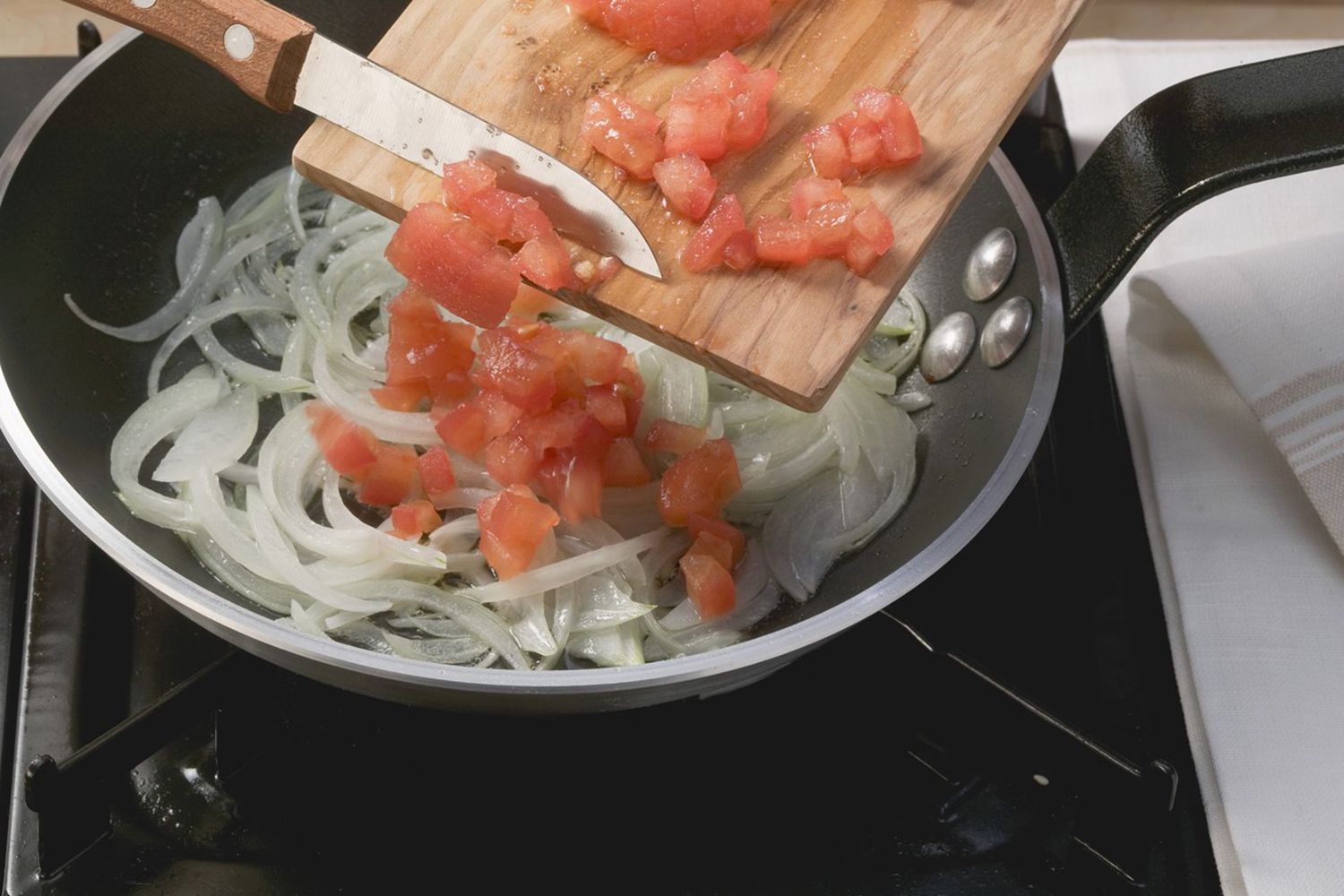 Step: 5/10
Drain the anchovies and pat dry with kitchen paper.
Step: 6/10
Drain the olives. Peel and finely chop the garlic.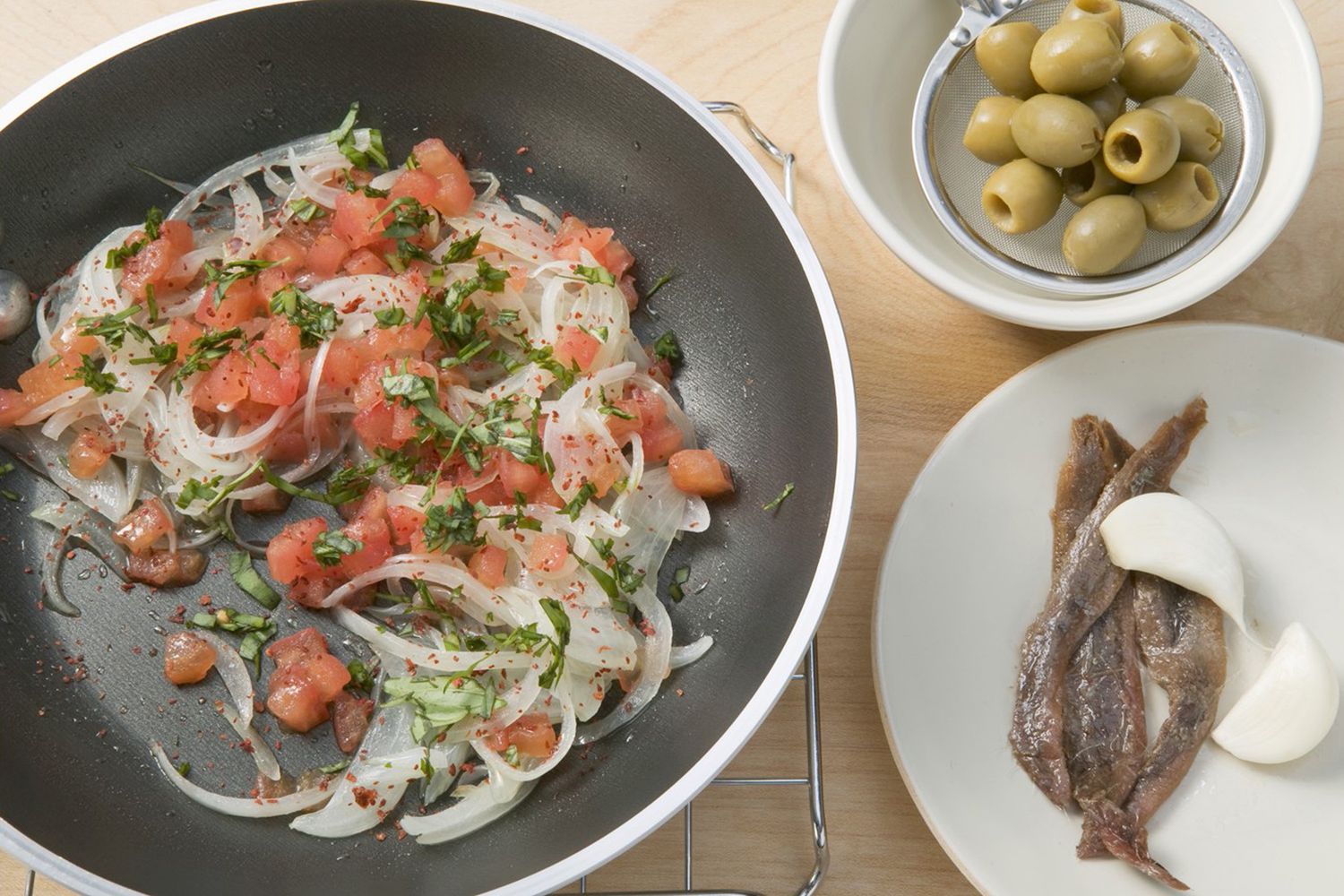 Step: 7/10
Line 2 baking sheets with baking paper. Preheat the oven to 220°C (200°C fan, gas 7). Spread a thin layer of flour and semolina on the work surface. Knead the dough briefly, shape it into a ball, divide into 10 portions and roll into balls. Leave to rest on a lightly floured surface for another 20 minutes. Flatten the dough pieces with your hands.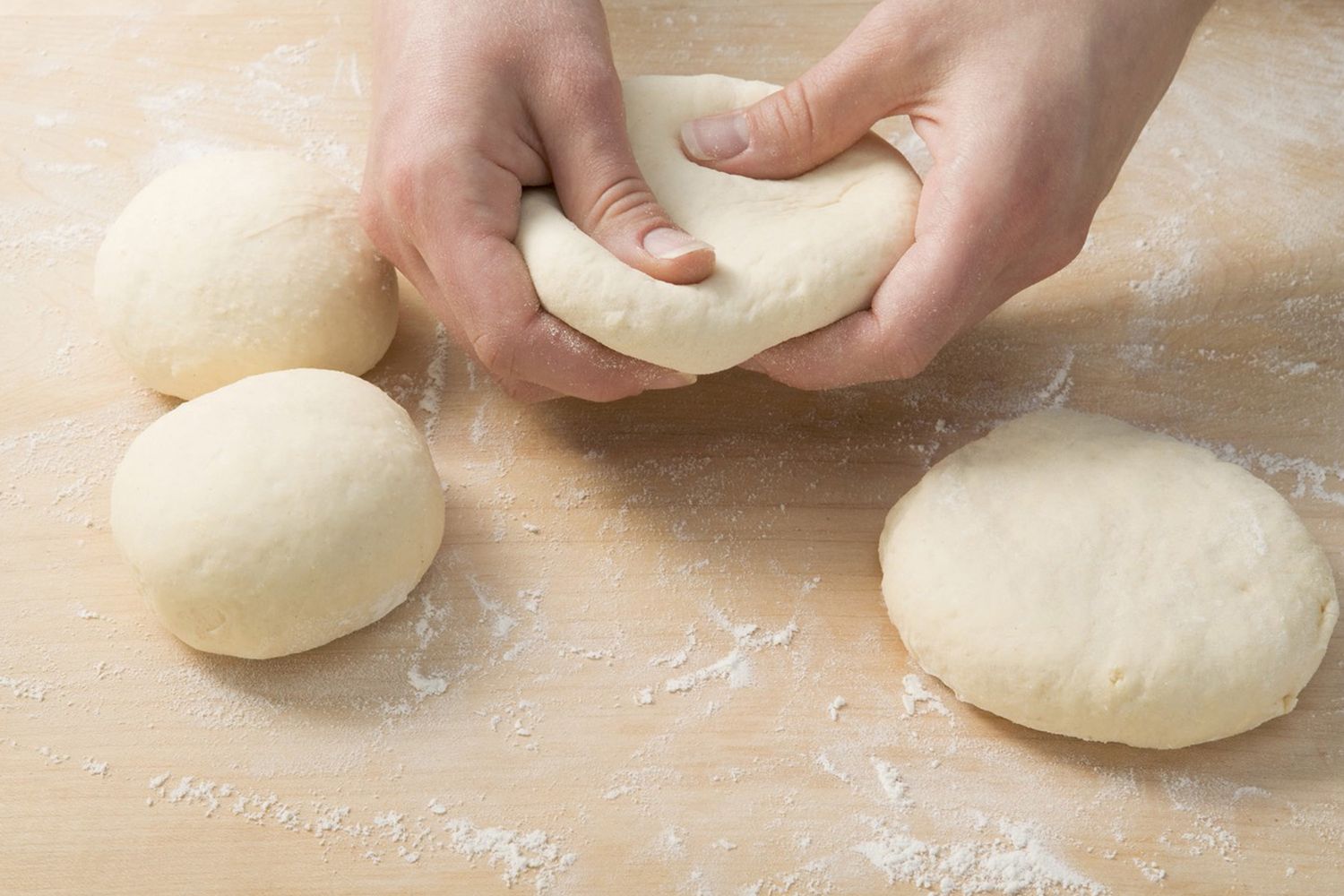 Step: 8/10
Garnish the mini pizzas with olives and anchovies. Scatter over the garlic.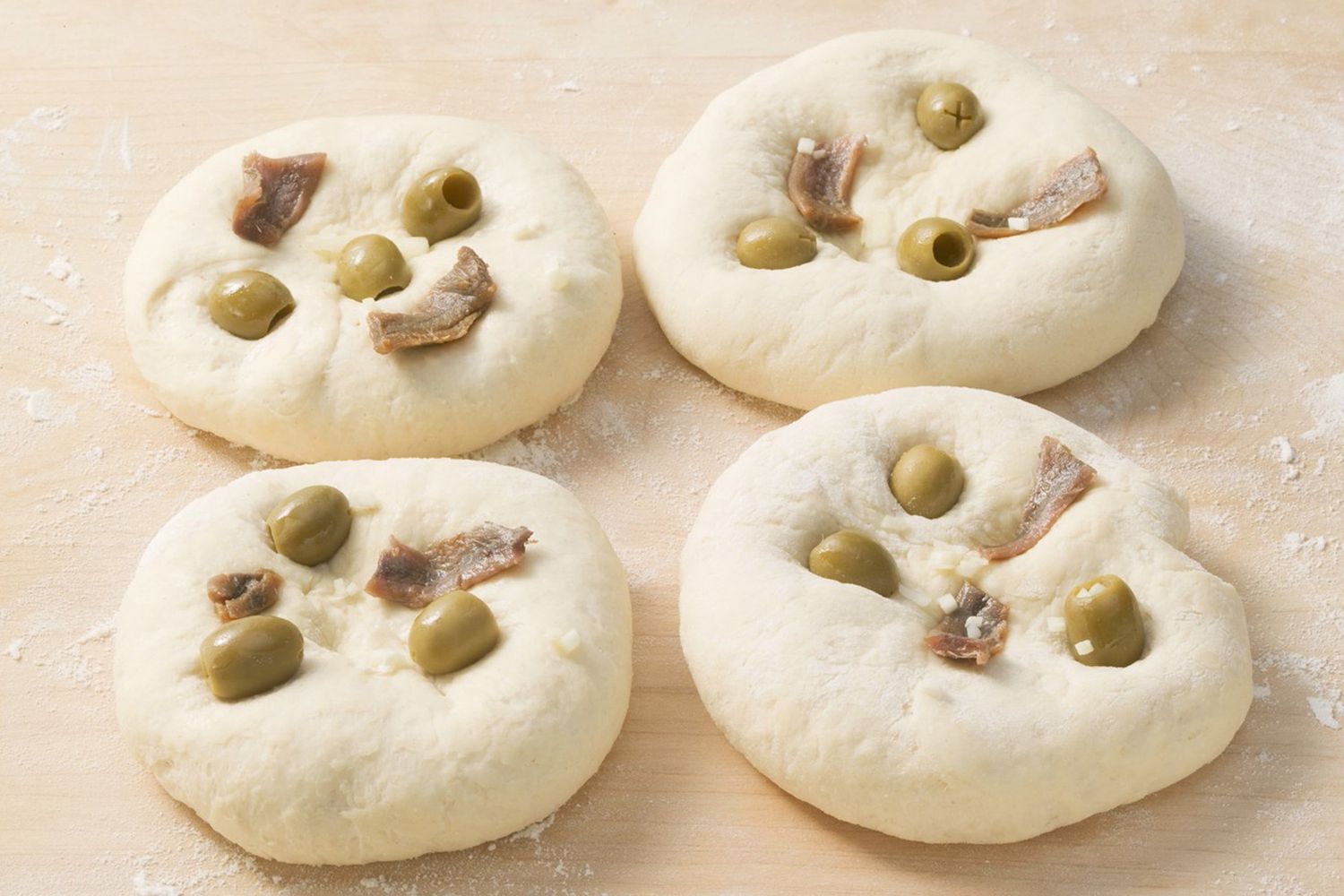 Step: 9/10
Spread the tomato and onion mixture on the pizzas with a spoon. Tear the drained mozzarella into small pieces and place on the pizzas.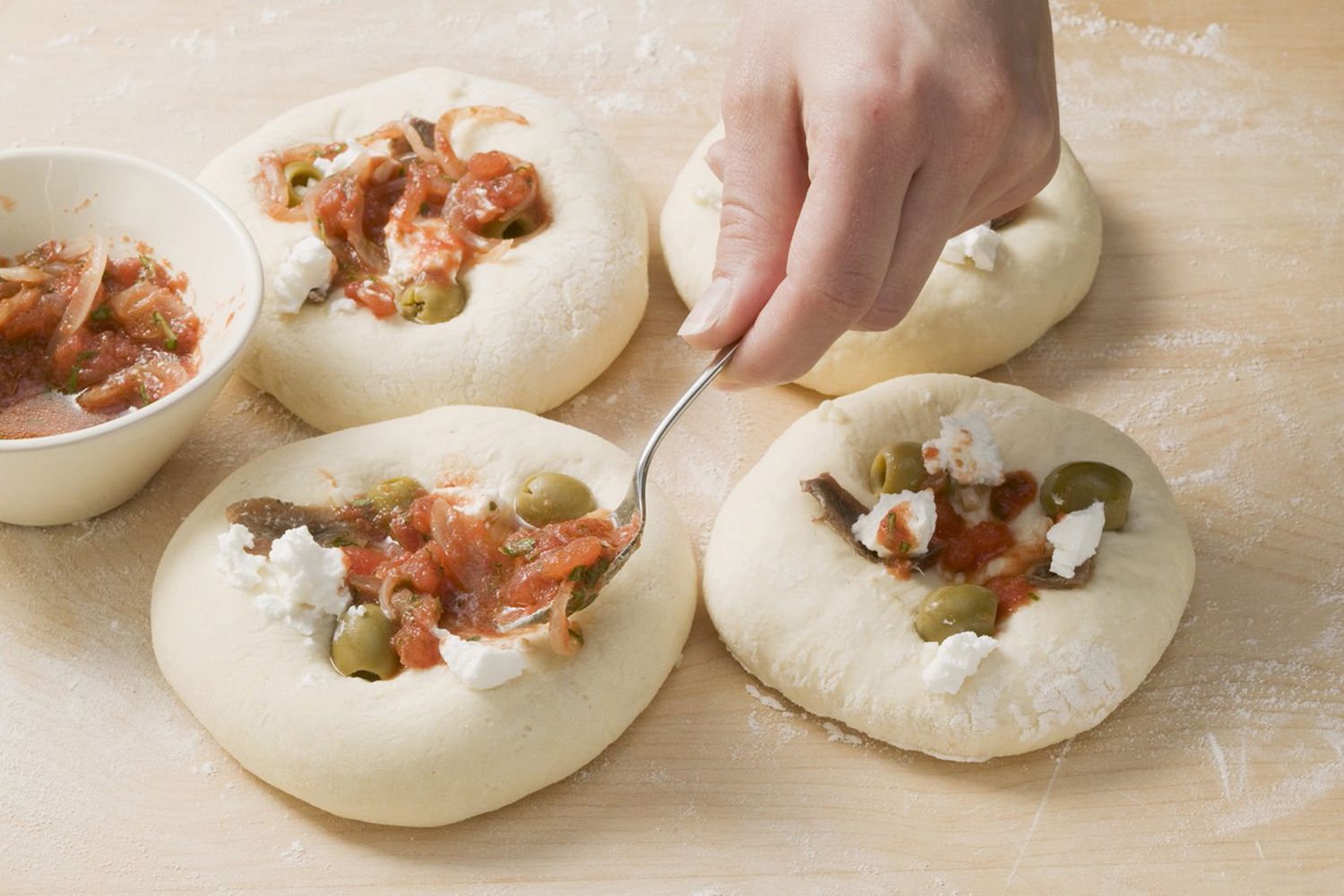 Step: 10/10
Grate the pecorino over the pizzas and place them on the baking tray. Bake in the oven for 15 minutes until golden brown and crisp.