Step: 1/7
Place the flours, eggs, milk, 1 tbsp oil and the salt in a bowl and whisk until smooth. Leave to rest for 10 minutes. Use the remaining oil to cook 8 thin pancakes in a frying pan over a medium heat.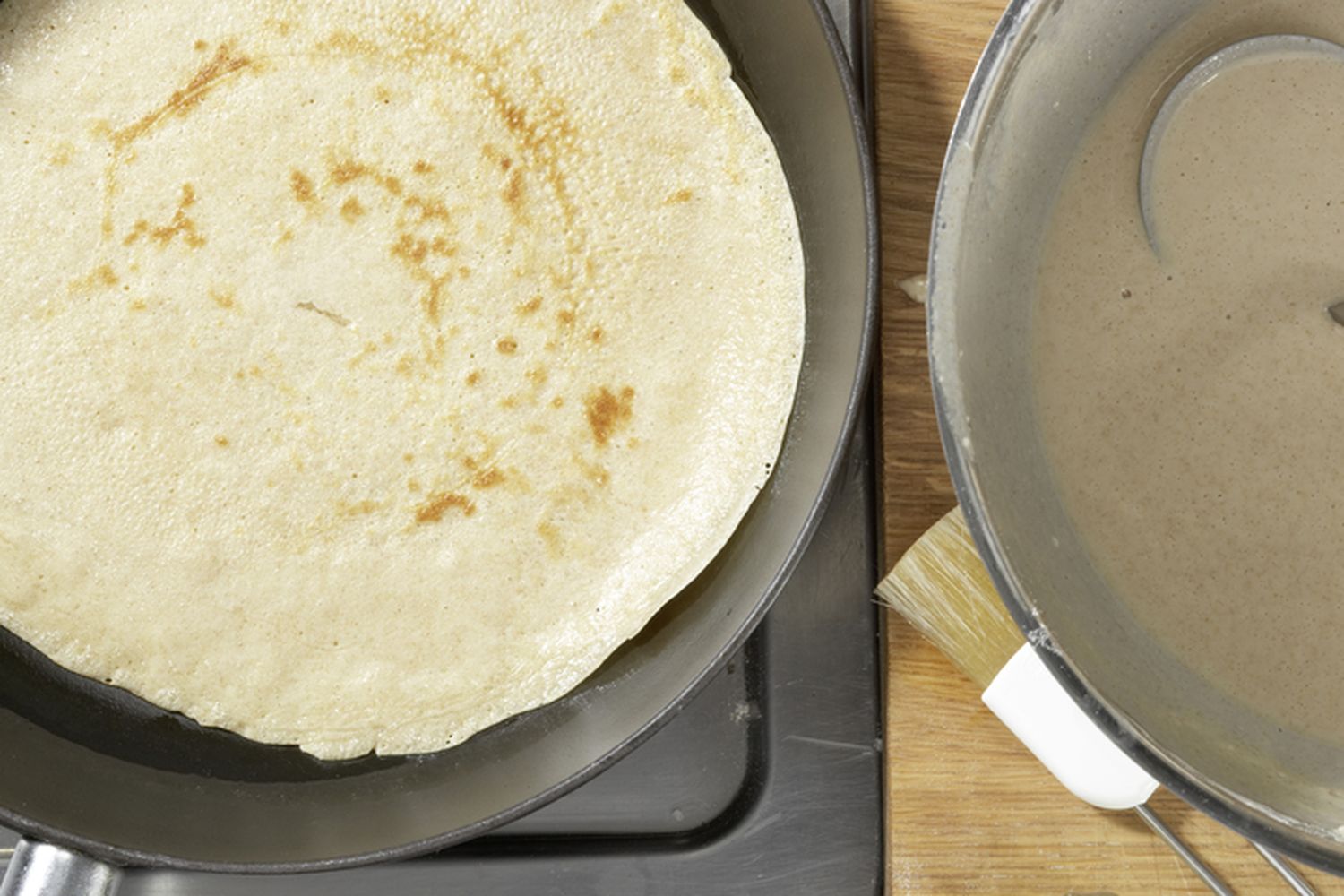 Step: 2/7
Place the finished pancakes on a plate and allow to cool.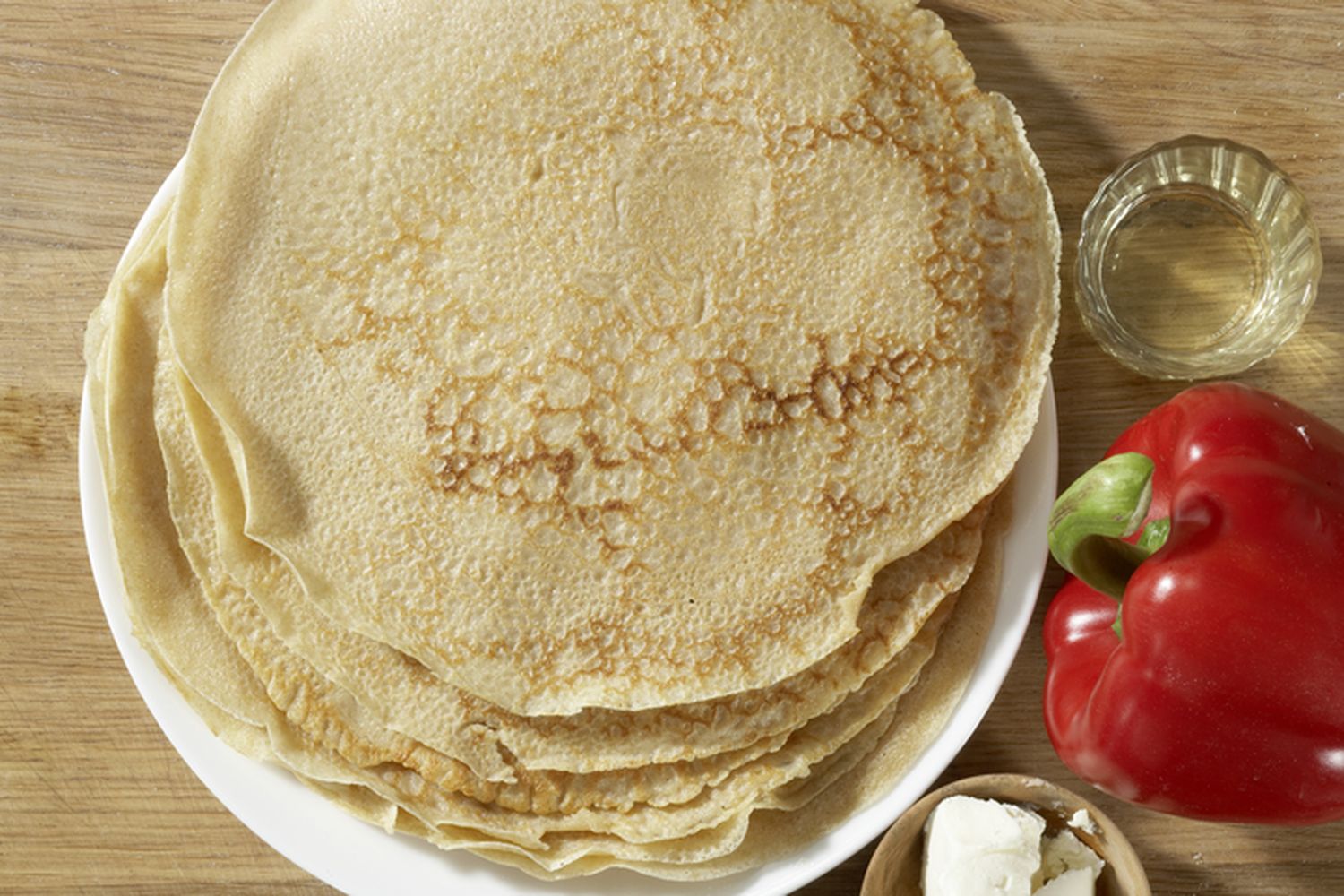 Step: 3/7
Wash and deseed the peppers, then cut into fine strips. Wash and dry the lettuce leaves.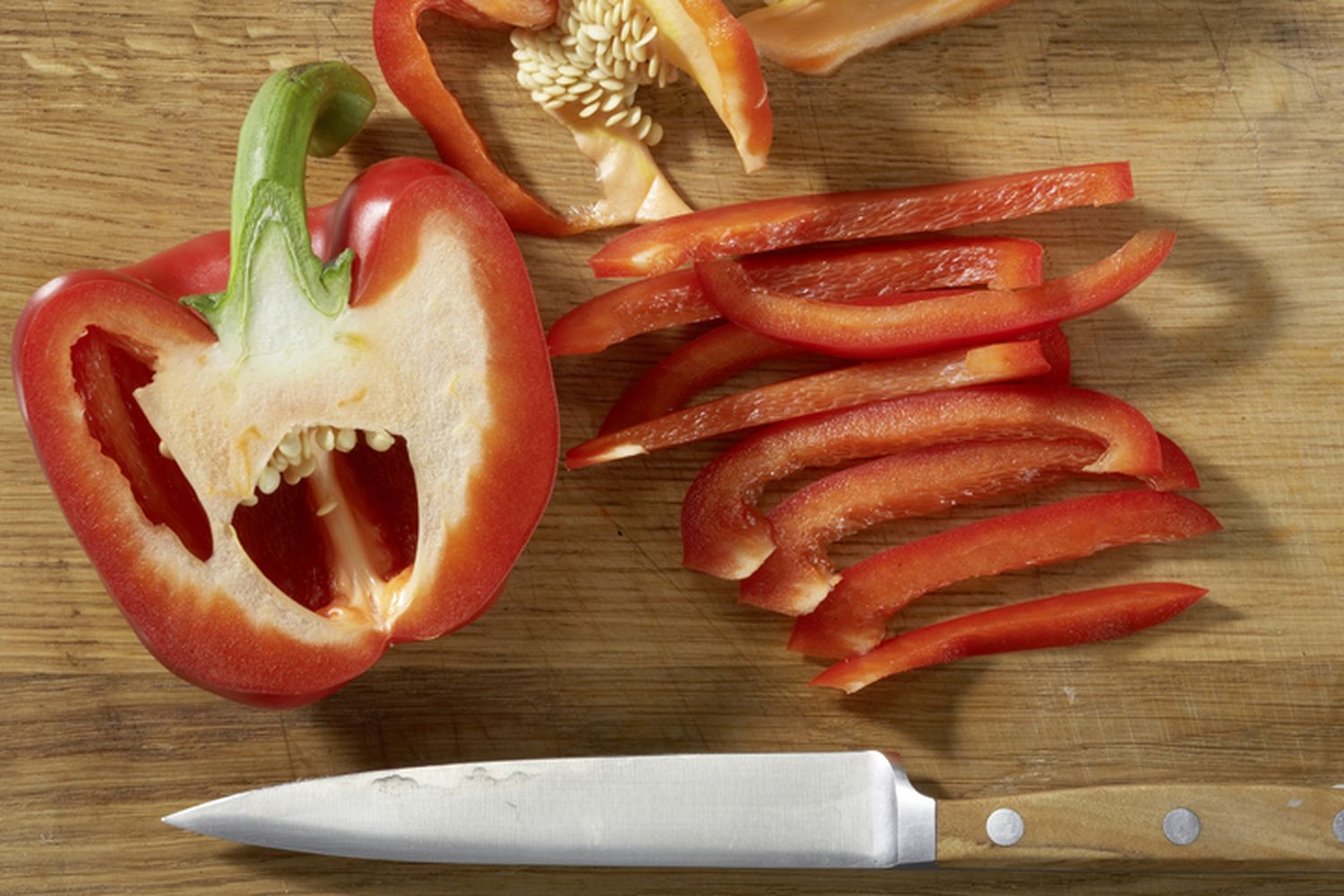 Step: 4/7
Spread each pancake with 1 tbsp cream cheese.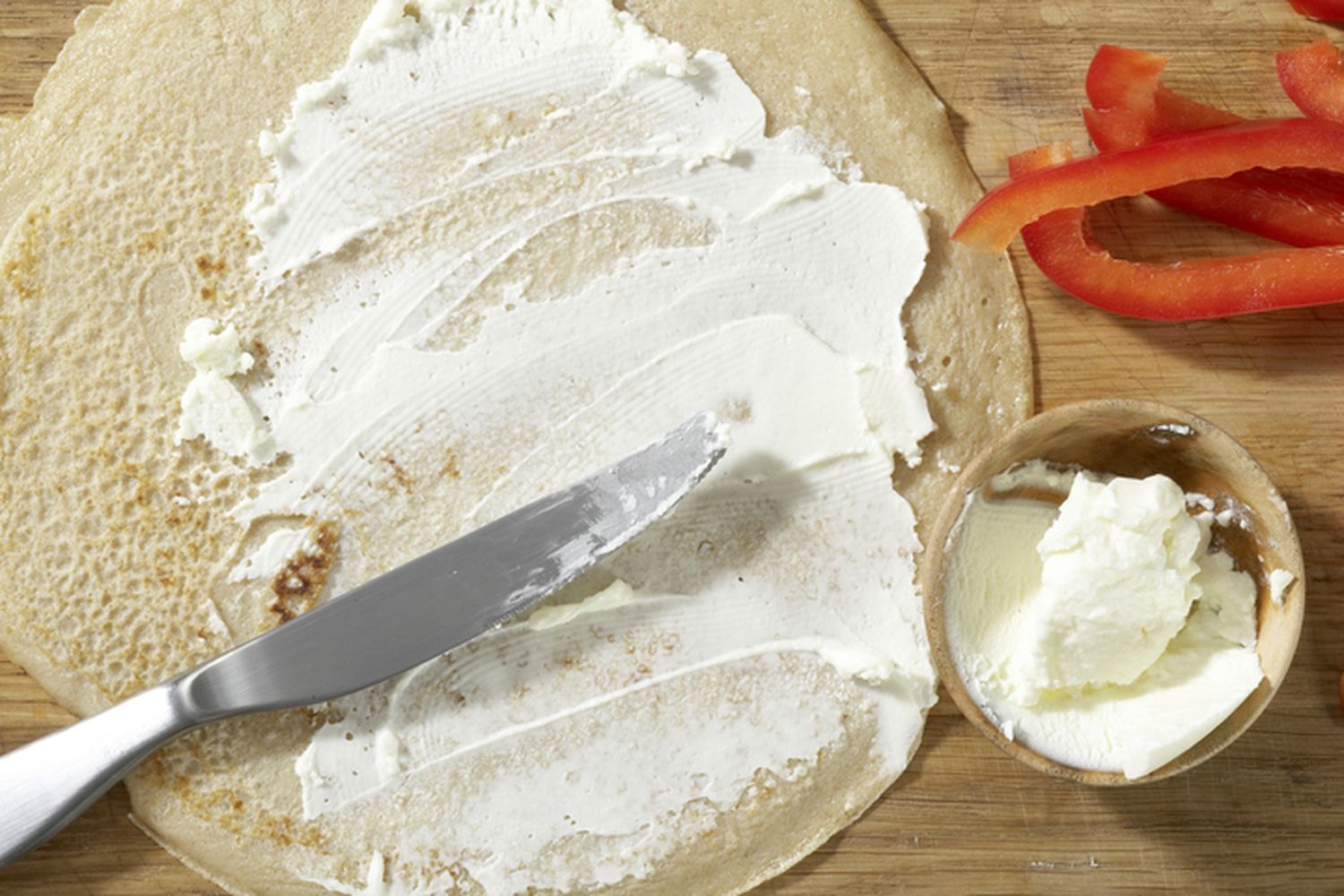 Step: 5/7
Add 1 salad leaf, 2 slices of ham and 1 slice of cheese to each pancake. Place the pepper strips in the middle.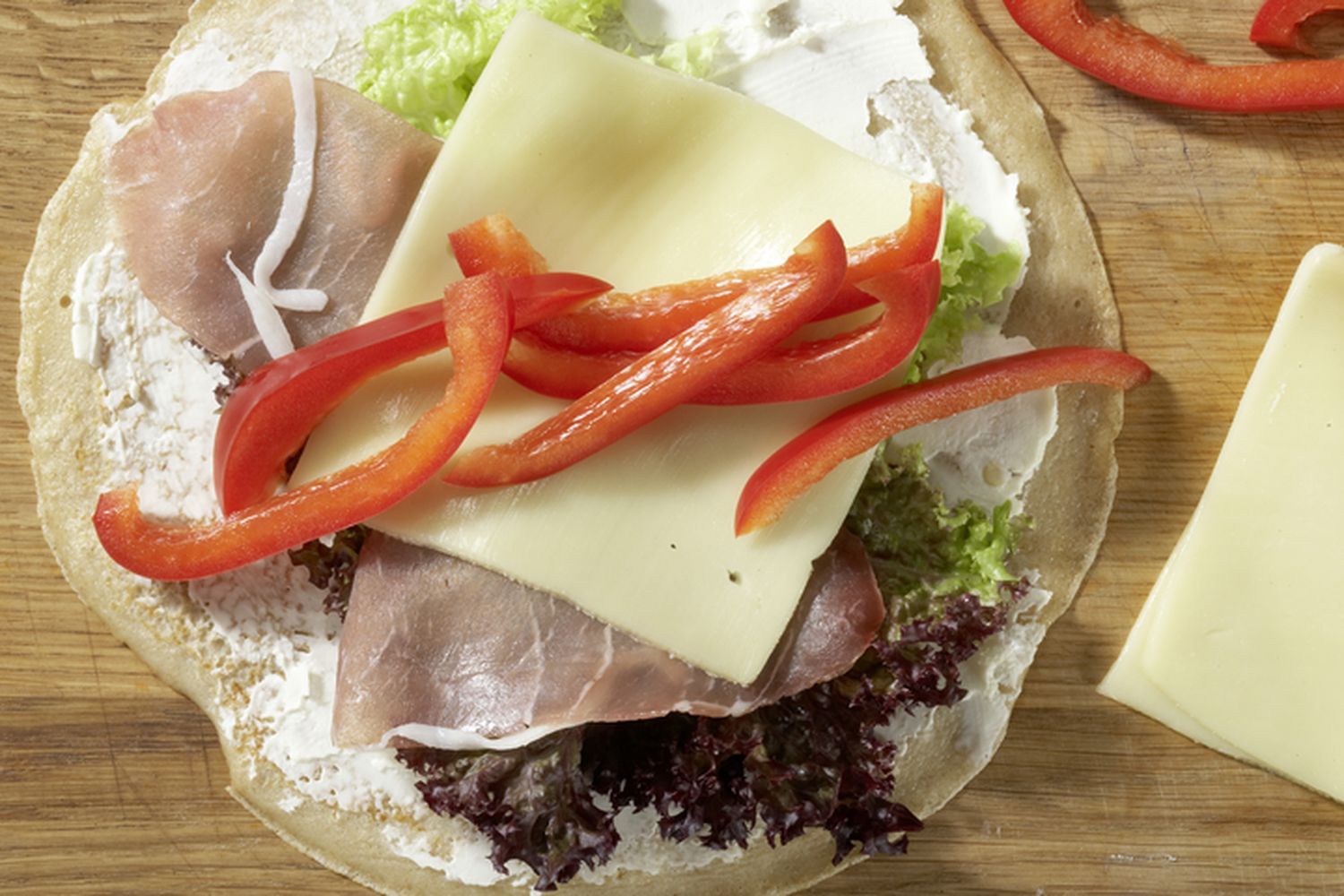 Step: 6/7
Roll up the pancakes tightly to enclose the filling, cut in half and serve.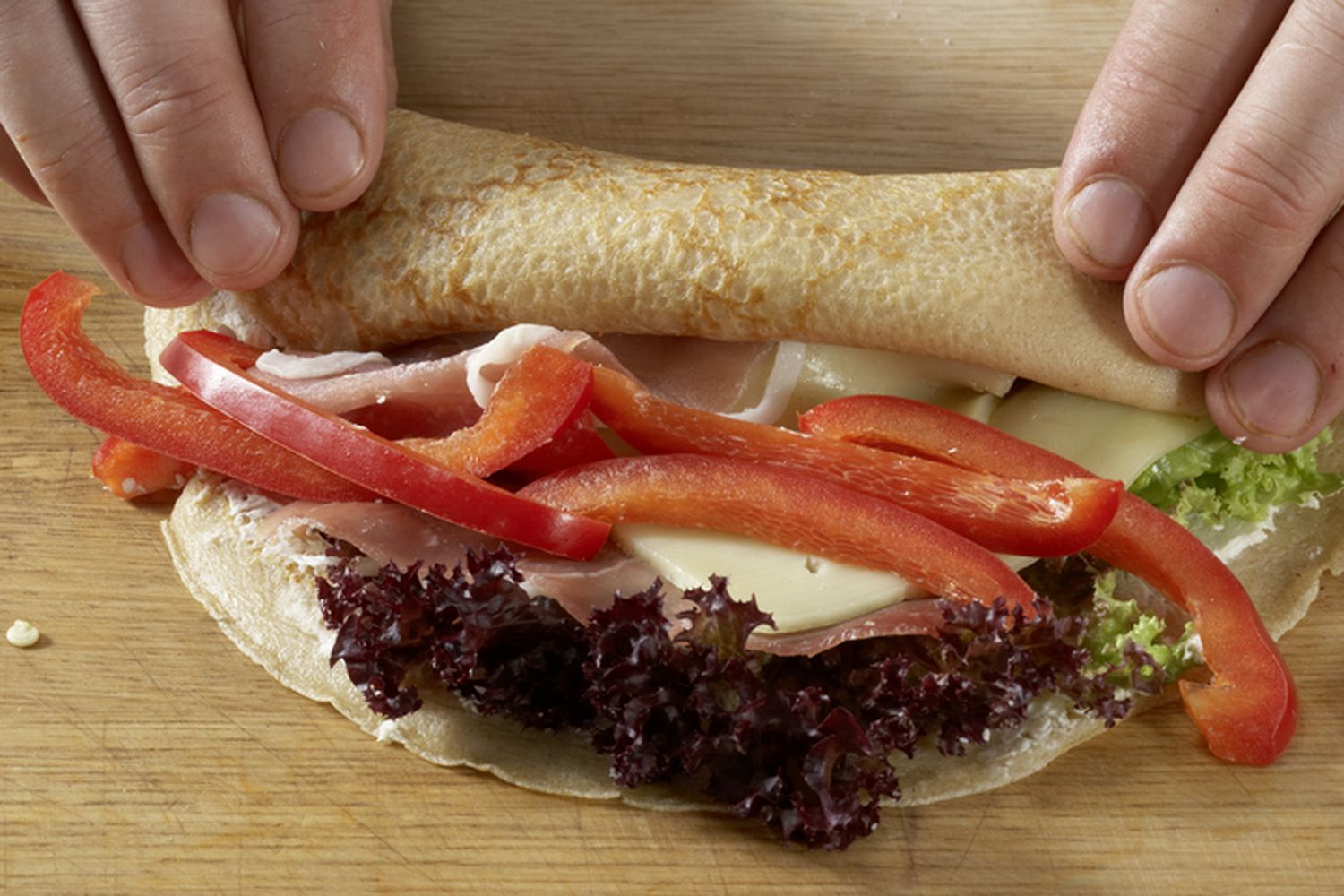 Step: 7/7
If the pancake rolls are not eaten immediately, wrap them tightly in cling film and chill until required.