Step: 1/11
Cut the lid off the pumpkin and remove the seeds and fibers from the pumpkin.
Step: 2/11
Scrape out the pumpkin flesh with a tablespoon, leaving a 1.5cm shell all the way round, and dice it.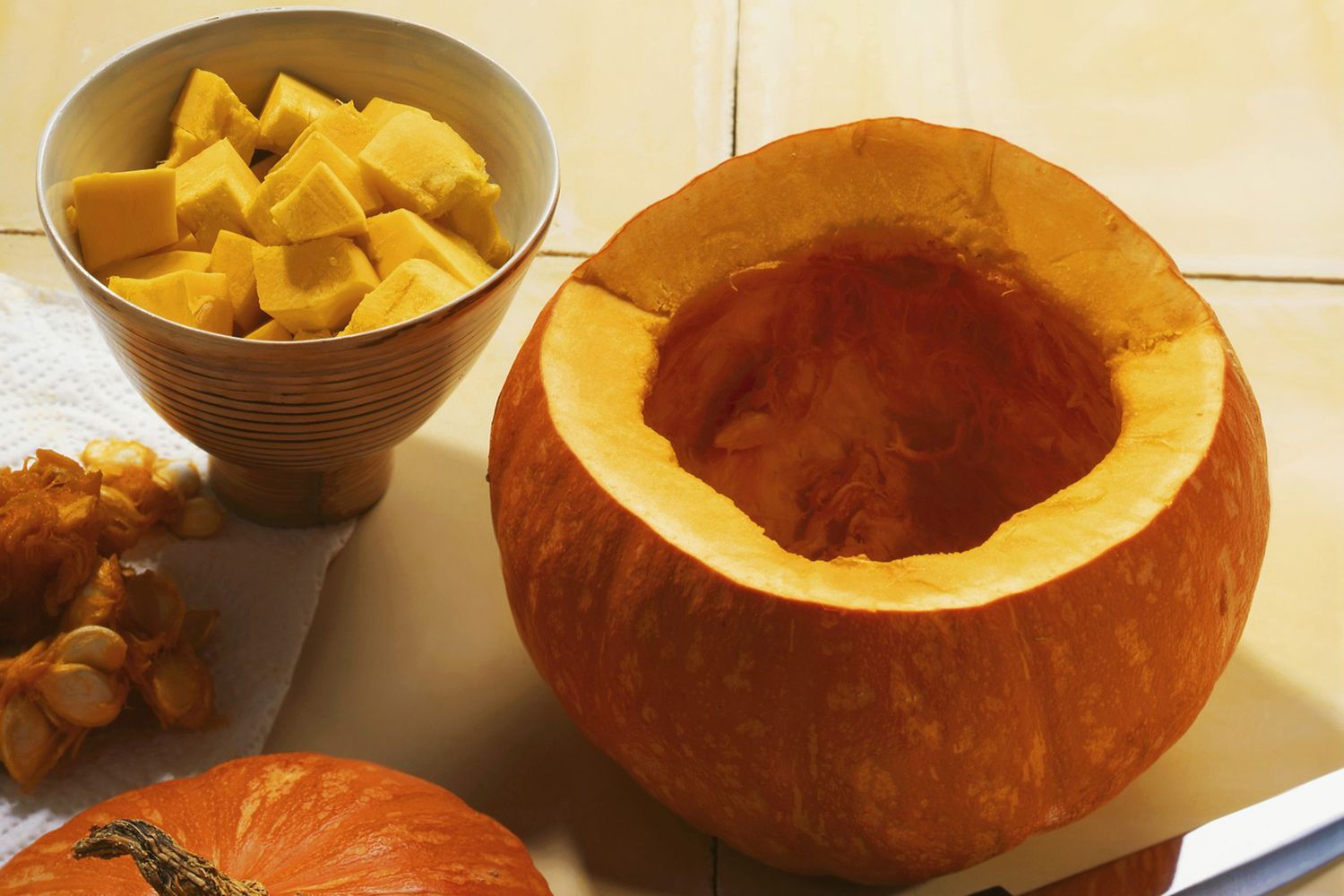 Step: 3/11
Peel the shallots, ginger and garlic.
Step: 4/11
Plunge the tomatoes into boiling water, then into ice cold water, drain and remove the skin.
Step: 5/11
Wash the beans.
Step: 6/11
Wash and slice the celery. Cut the shallots into rings; finely chop the garlic and ginger.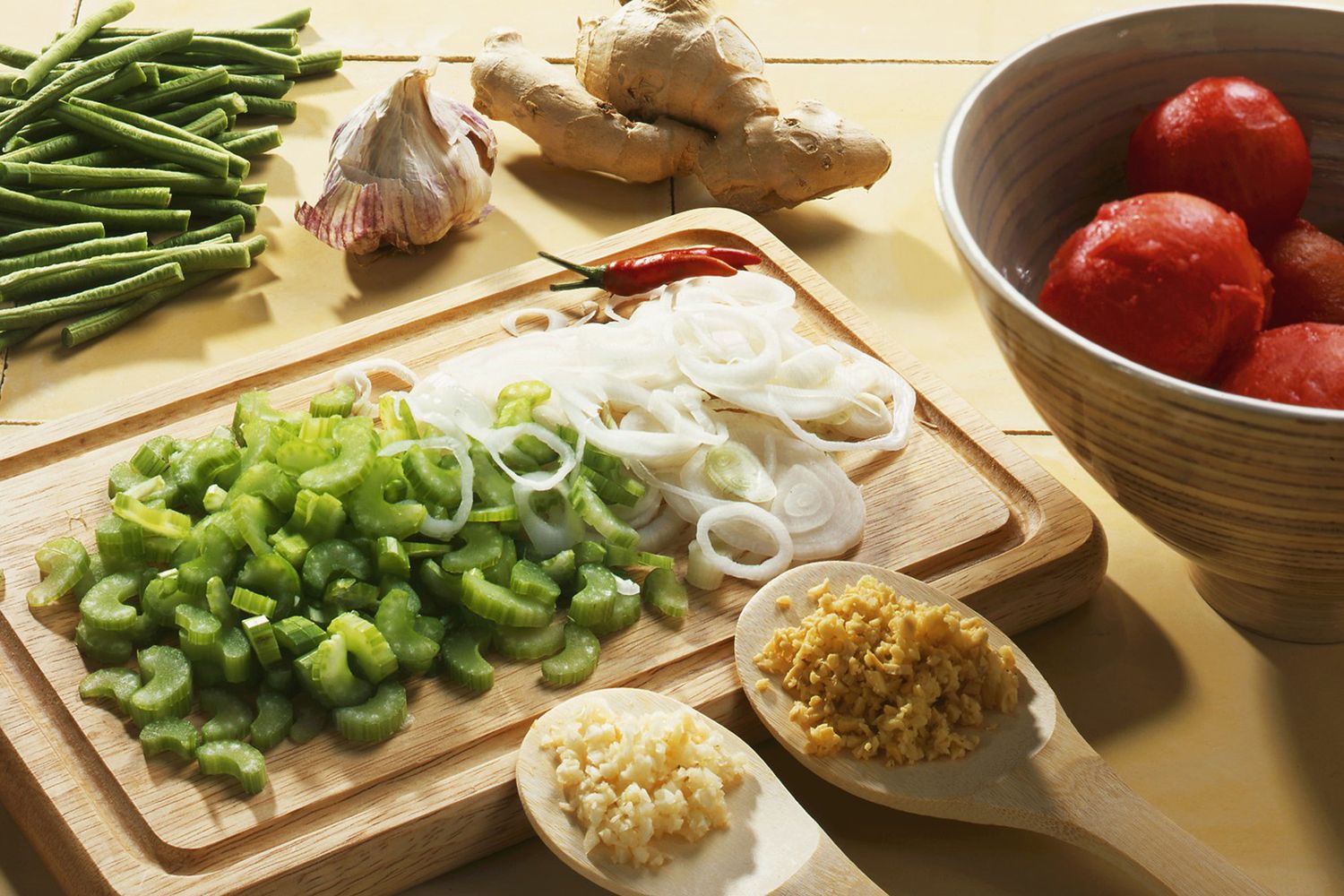 Step: 7/11
Wash the peppers, halve, deseed and dice.
Step: 8/11
Cut the tomatoes into pieces.
Step: 9/11
Cook the rice in 300ml boiling salted water until tender. Allow to cool.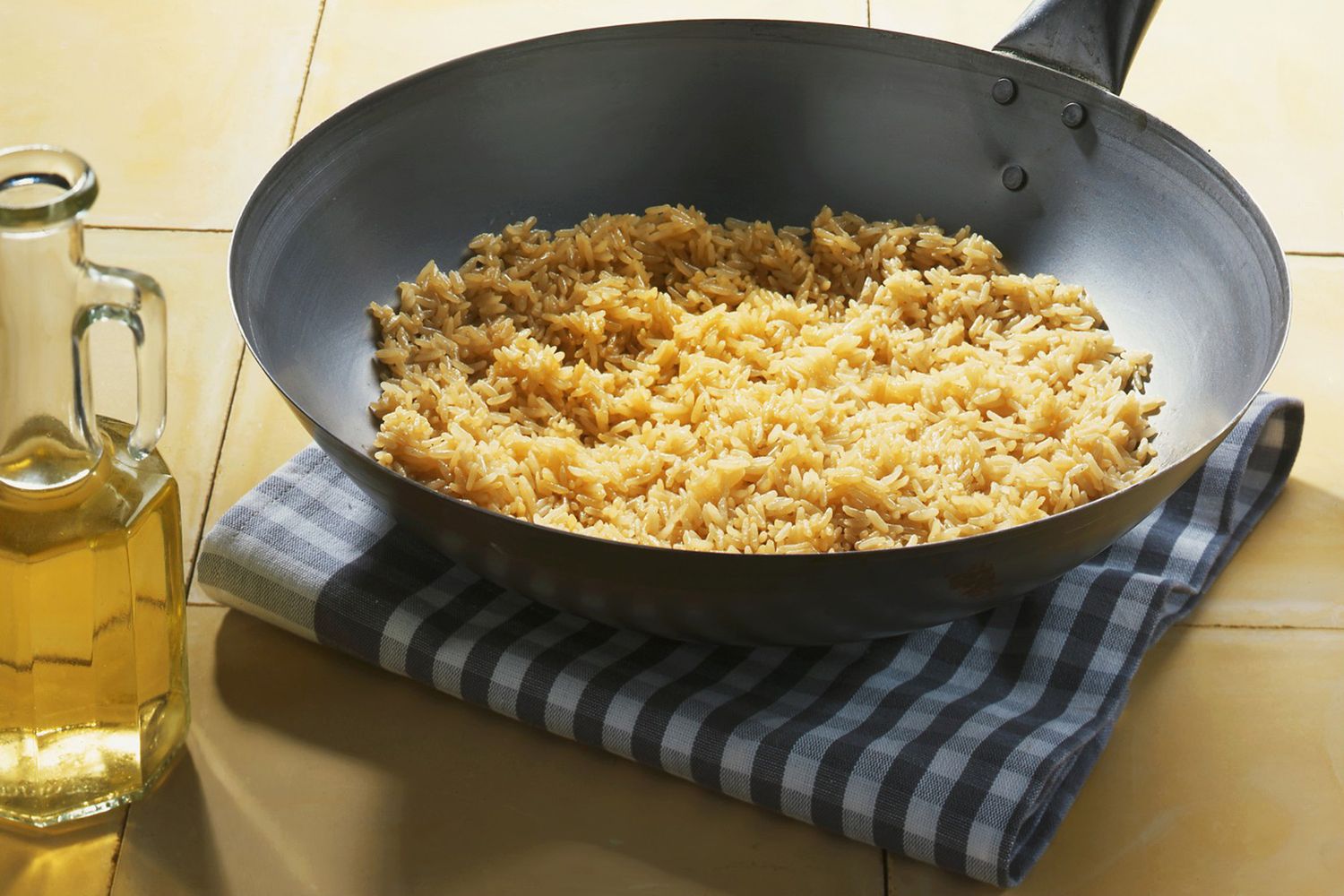 Step: 10/11
Fry the celery with the shallots, ginger and garlic in hot oil. Add the peppers and beans and season with some cardamom and turmeric. Add the tomatoes, pumpkin and stock, stir in the rice and season with salt and pepper.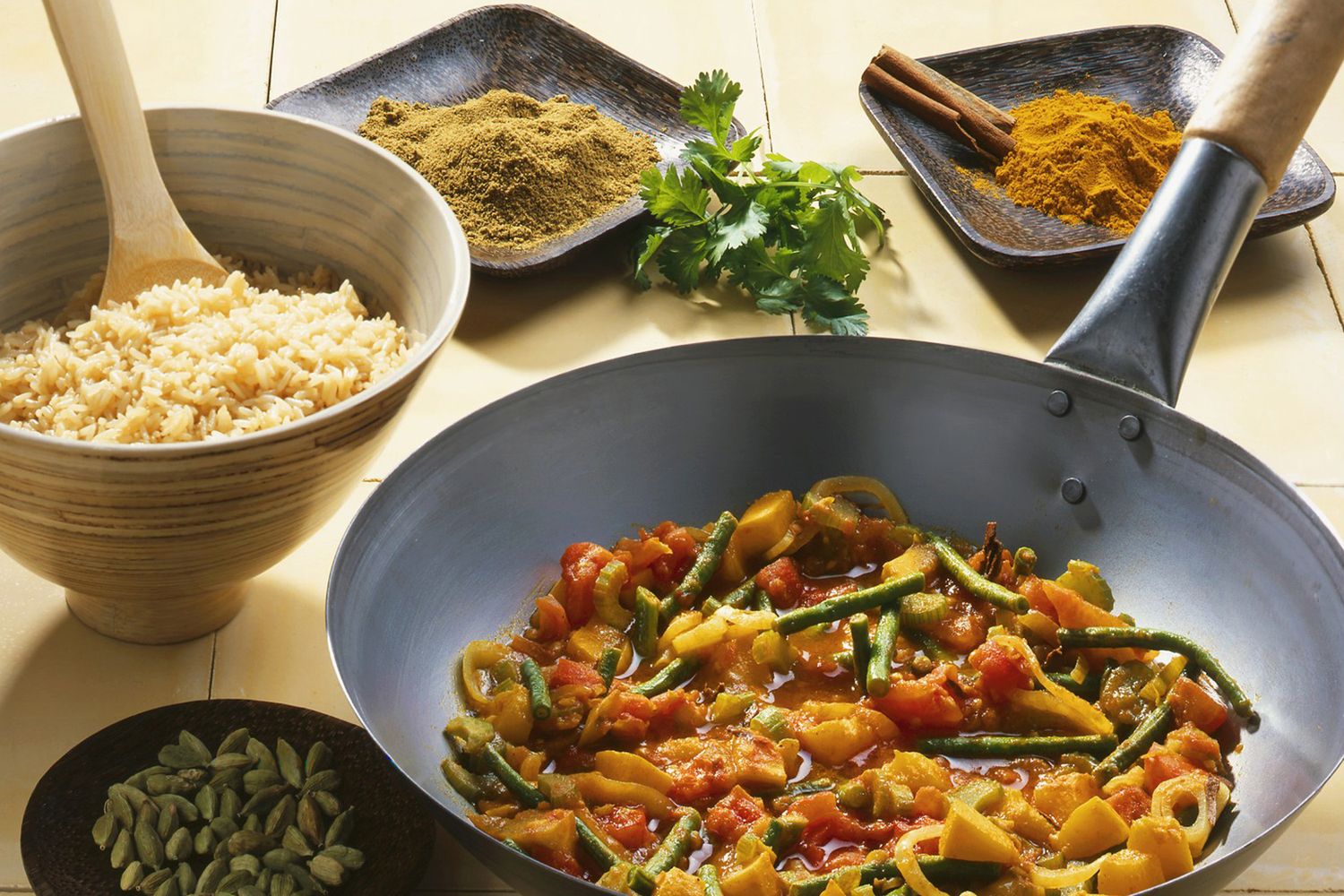 Step: 11/11
Spoon into the hollowed-out pumpkin, put on the lid and secure it with kitchen string. Cook in a steamer basket for 30-40 minutes. Remove the string and serve sprinkled with coriander.