Step: 1/9
Preheat the oven to 180°C (160°C fan, gas 4). Salt the duck breast fillets and slash the skin in a diamond-shape pattern.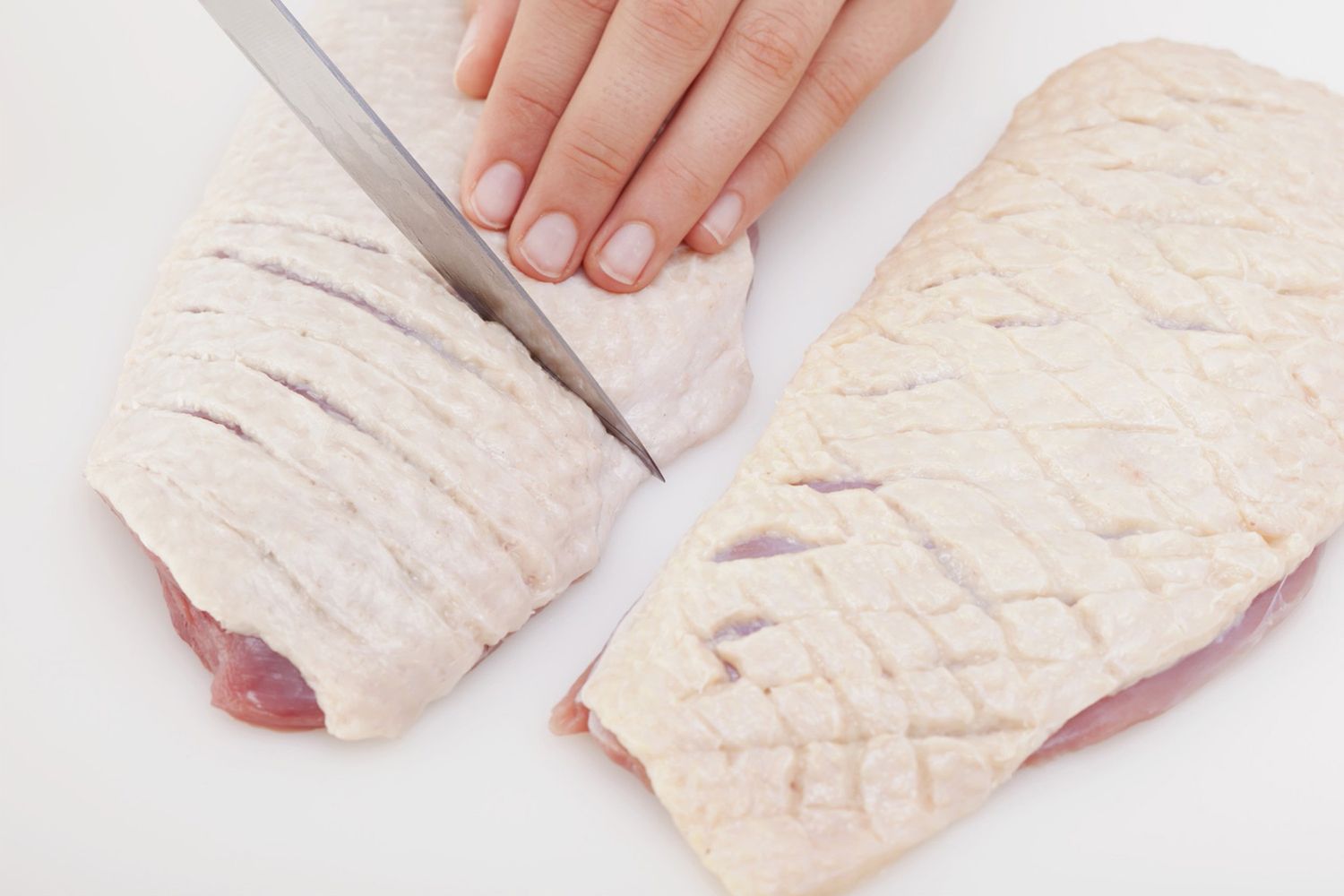 Step: 2/9
Heat a non-stick pan, add the duck breast fillets, skin side down, and fry for 4-5 minutes until the skin is golden. Turn and fry on the other side for 1-2 minutes. Place in an ovenproof dish and cook in the oven for 12-15 minutes until cooked through.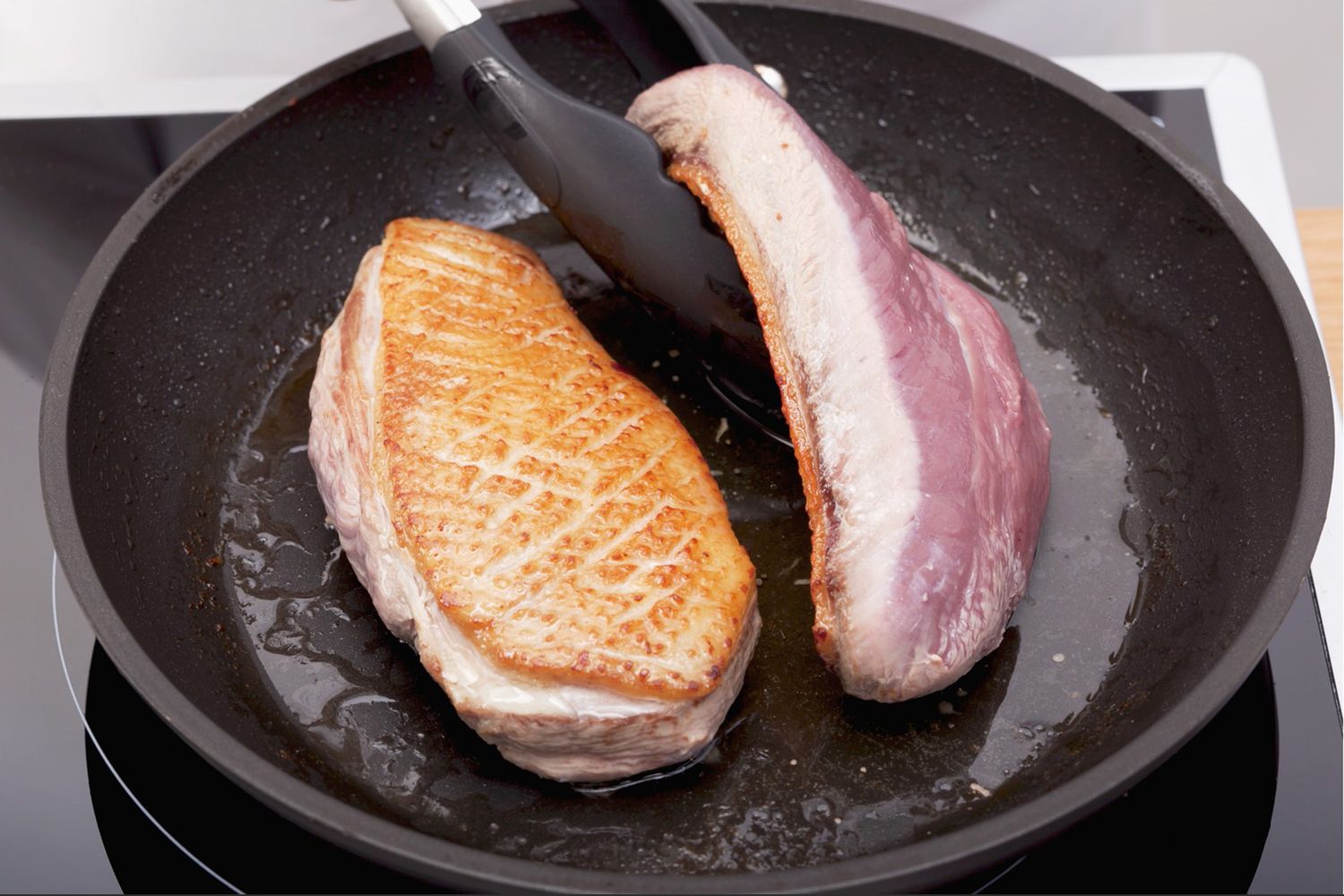 Step: 3/9
Crush the lemon grass roughly.
Step: 4/9
Cut the garlic into fine slices.
Step: 5/9
Place the duck roasting juices and soy sauce in a pan and heat through. Pour in the coconut milk. Add the lemongrass and sugar. Heat through then leave to stand for 10 minutes.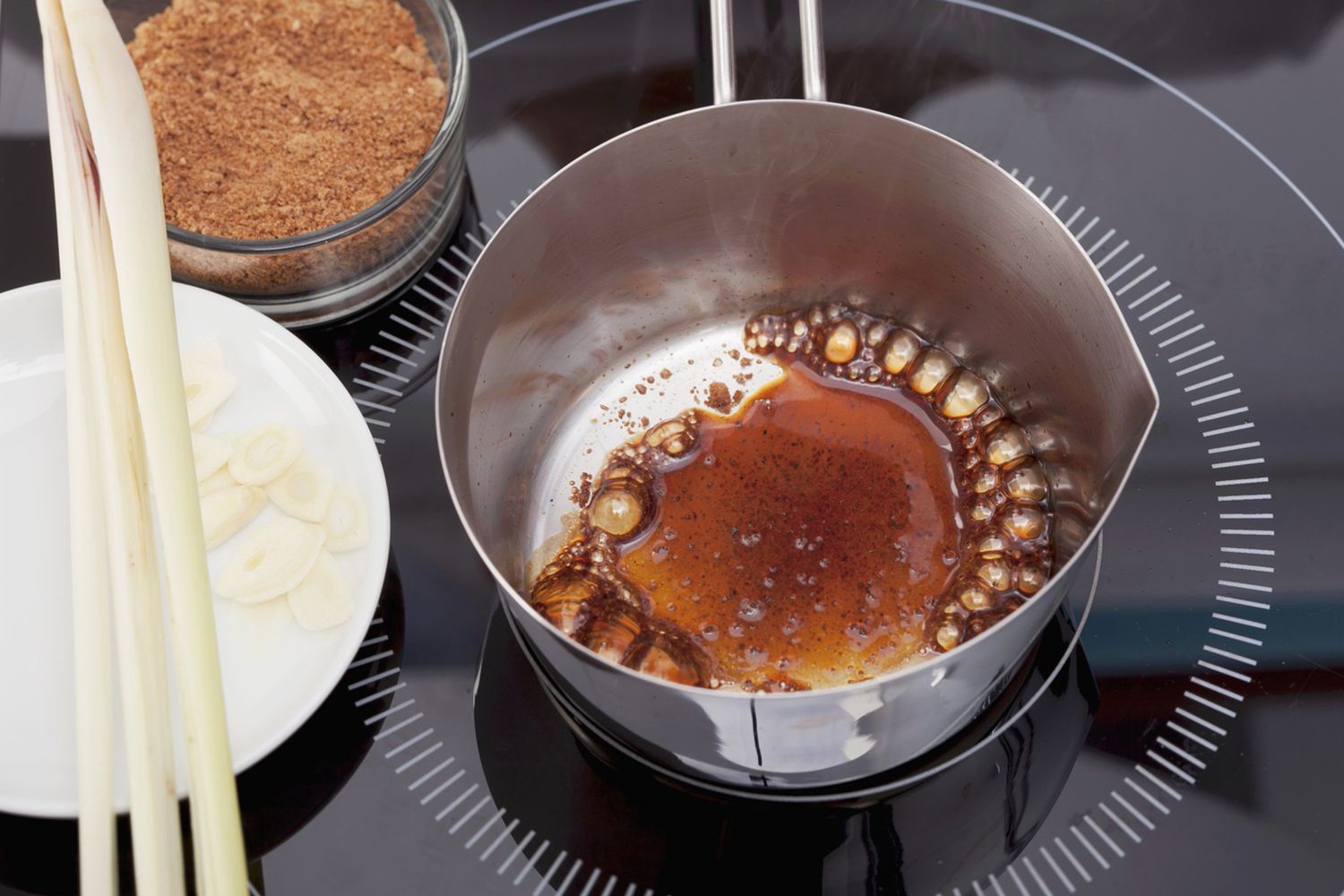 Step: 6/9
Meanwhile, peel the pineapple and dice the flesh.
Step: 7/9
Wash, deseed and dice the peppers.
Step: 8/9
Wash and quarter the aubergines.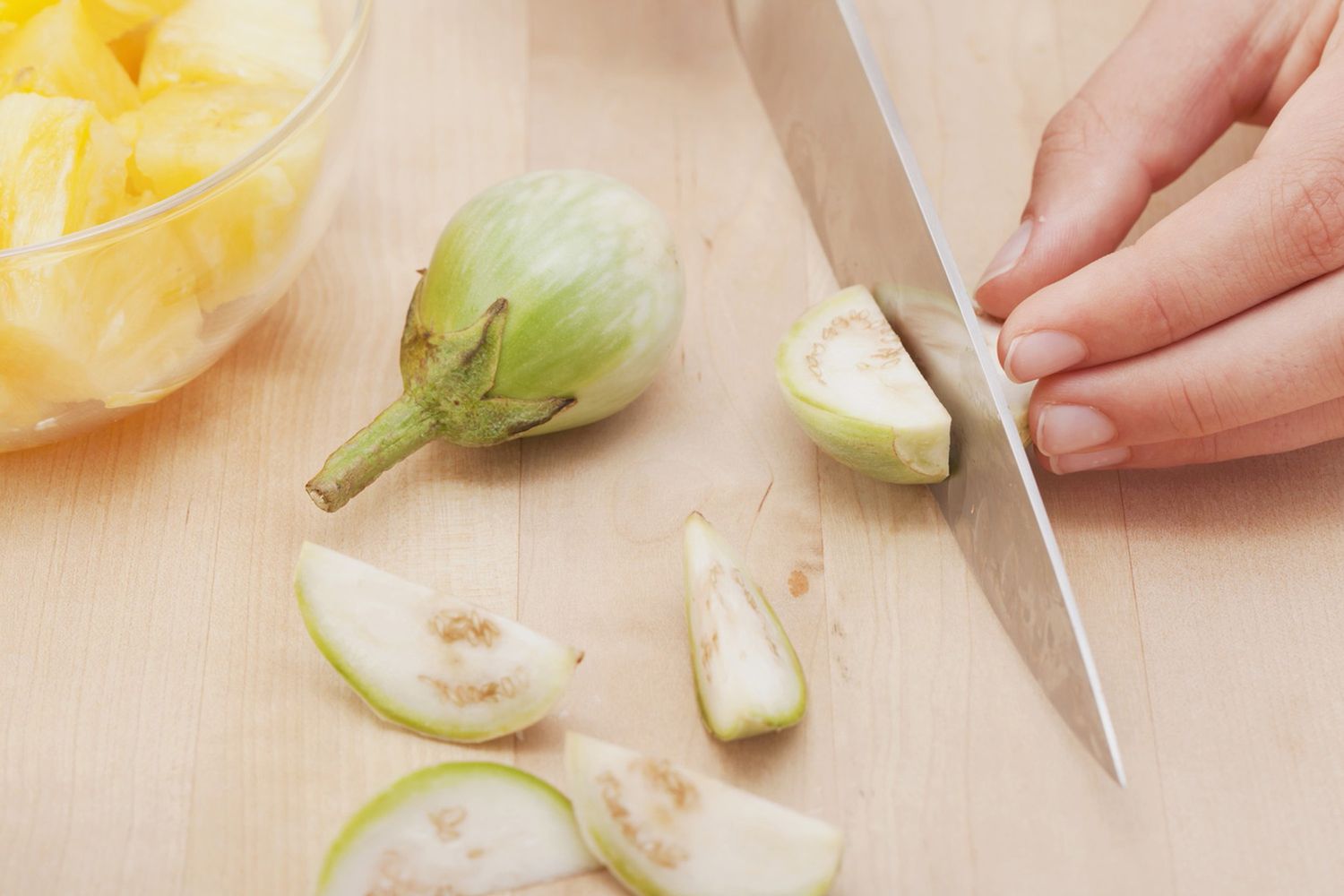 Step: 9/9
Add the curry paste, light soy sauce, ginger, garlic and curry leaves to the coconut milk. Add the aubergines and peppers and simmer for 5-8 minutes. Add the pineapple and season with lime juice. Remove the lemongrass. Cut the cooked duck into thin slices and place on the curry. Serve sprinkled with some chilli salt.