Step: 1/9
Prepare all the ingredients.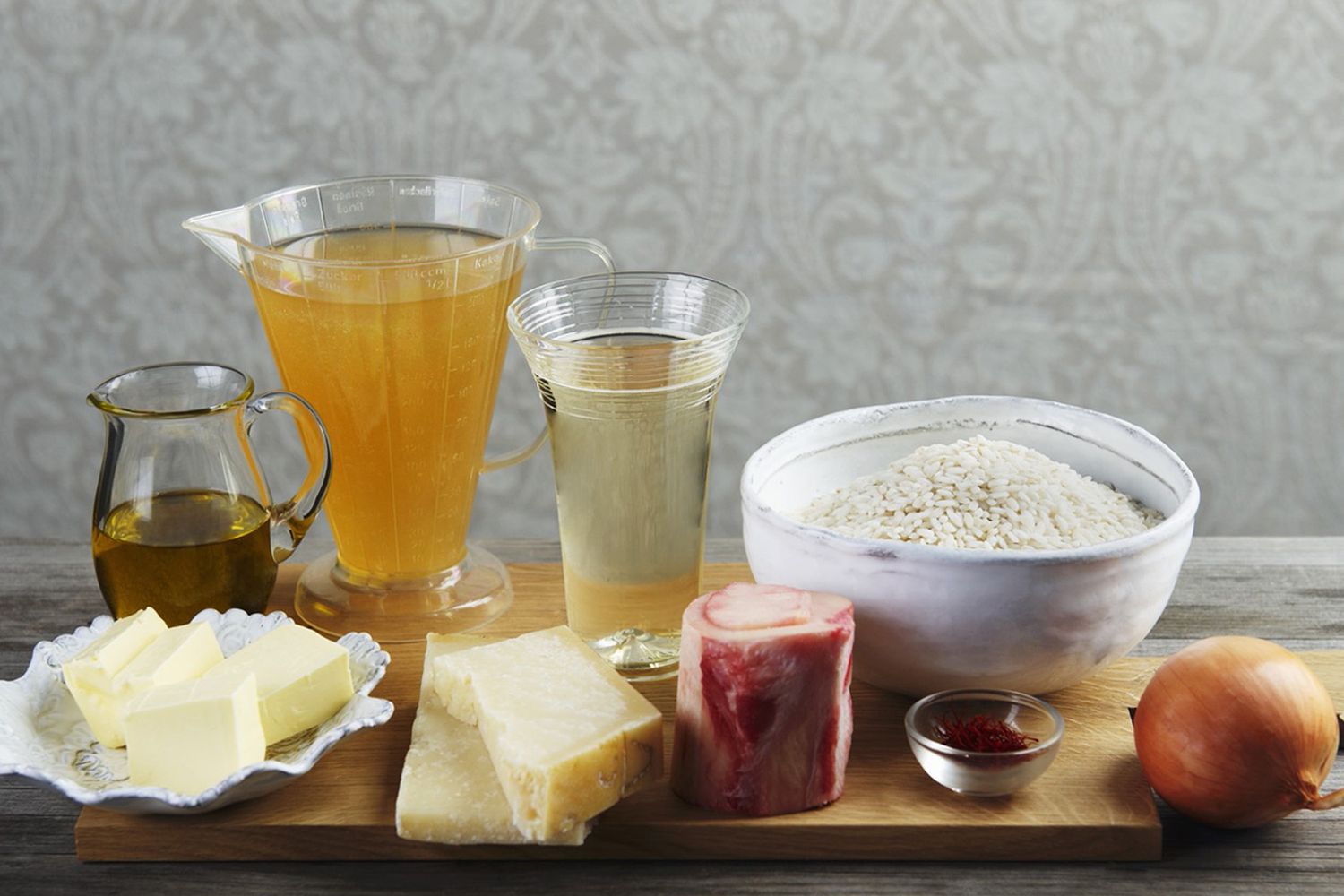 Step: 2/9
Wash the bones, pat dry, remove the marrow and finely chop..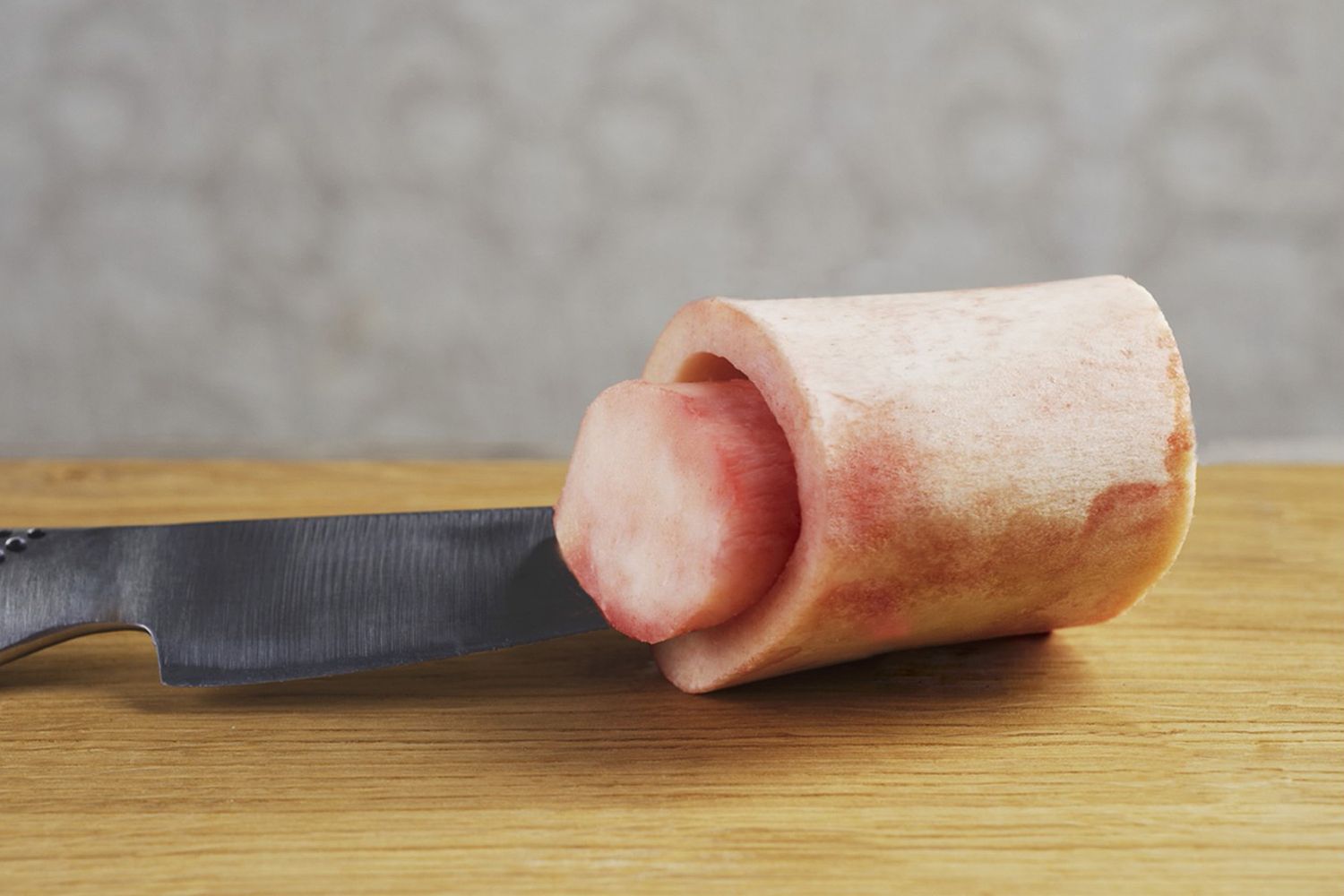 Step: 3/9
Soak the saffron in 2-3 tbsp warm water.
Step: 4/9
Peel and finely chop the onion.
Step: 5/9
In a pan, fry the onion with 1 tbsp melted butter until softened. Add the marrow and continue cooking.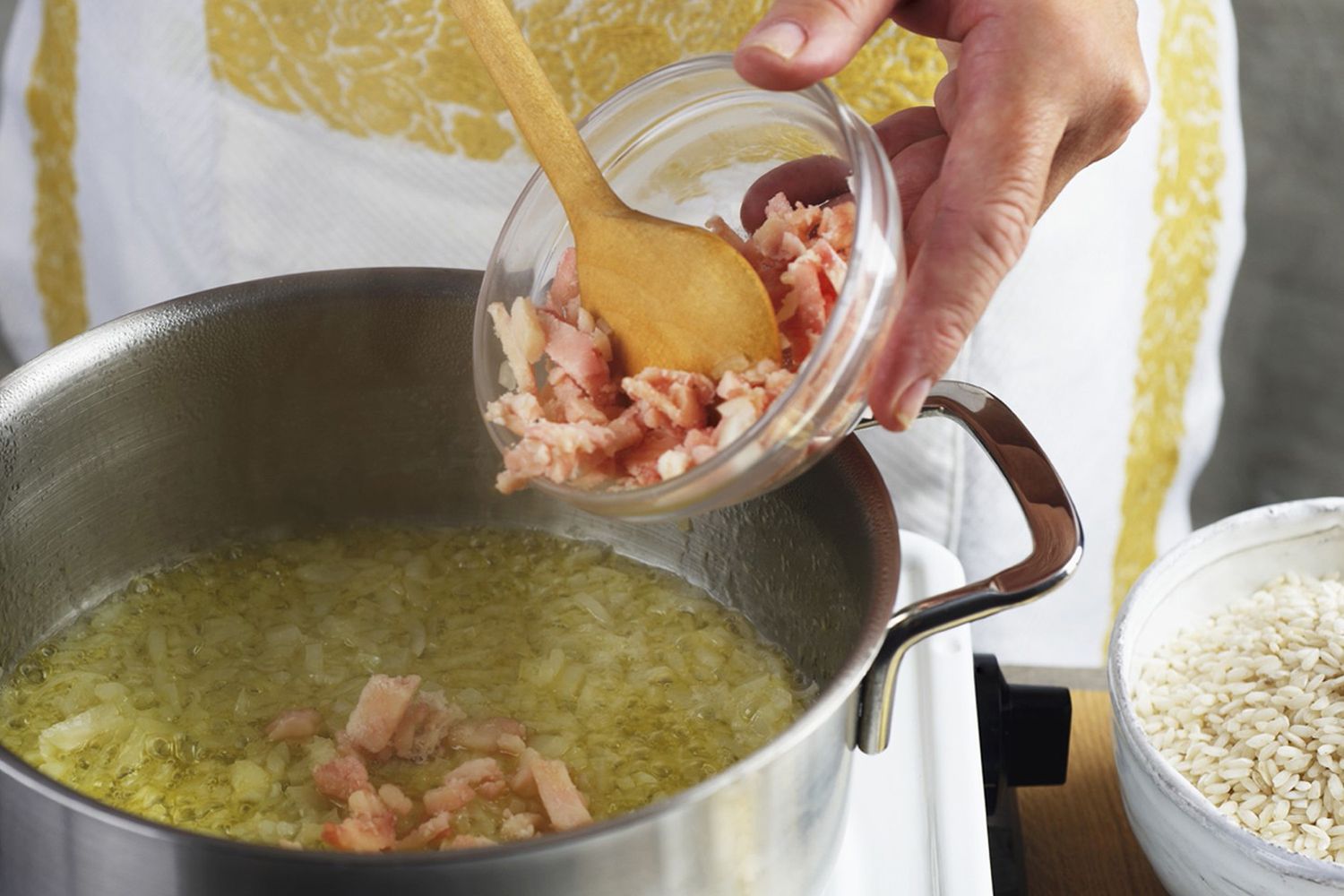 Step: 6/9
Add the rice and stir until it becomes transparent.
Step: 7/9
Pour in the white wine. Allow to bubble, stirring, until absorbed.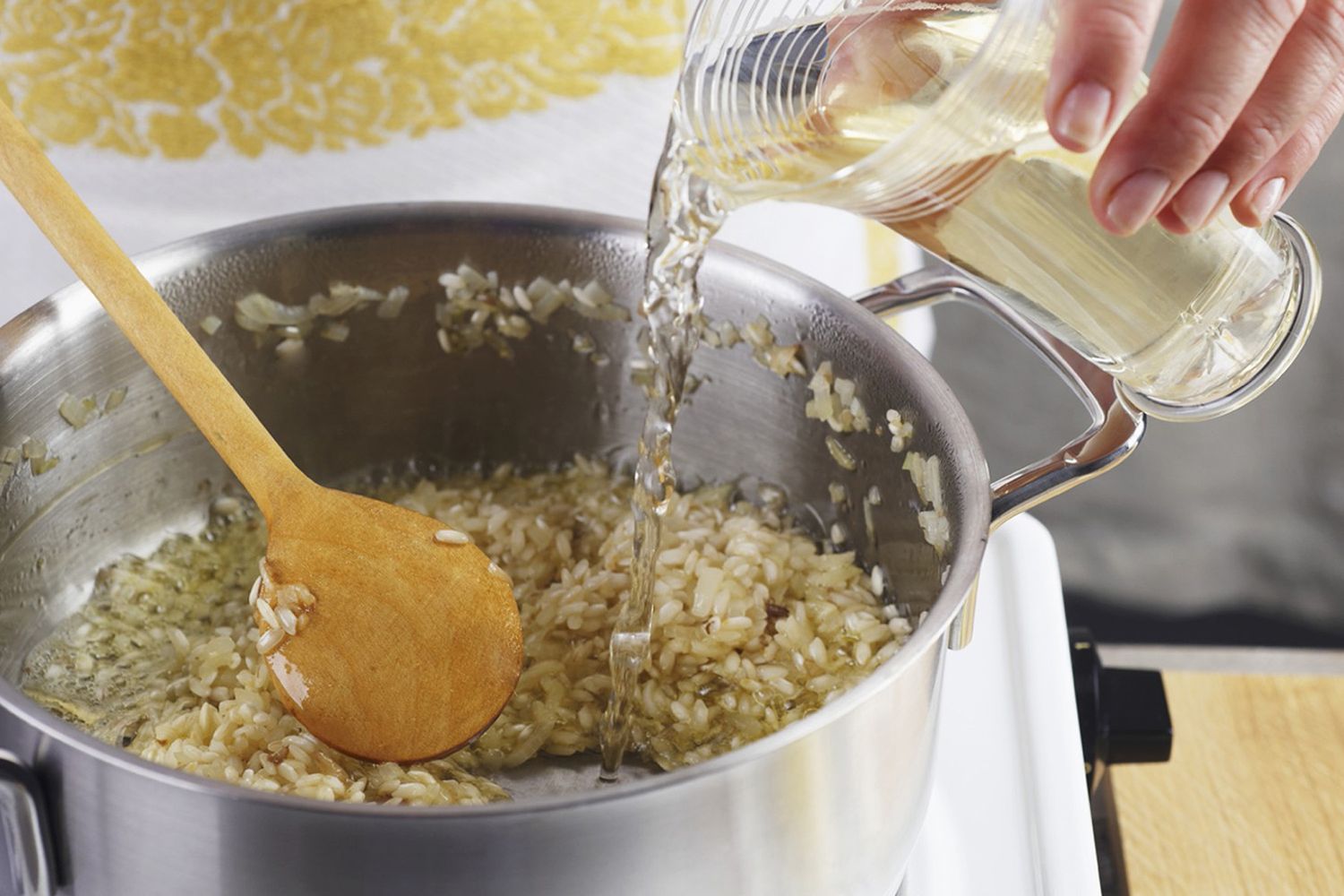 Step: 8/9
Pour in a ladleful of stock, stir in the saffron, and continue stirring until absorbed.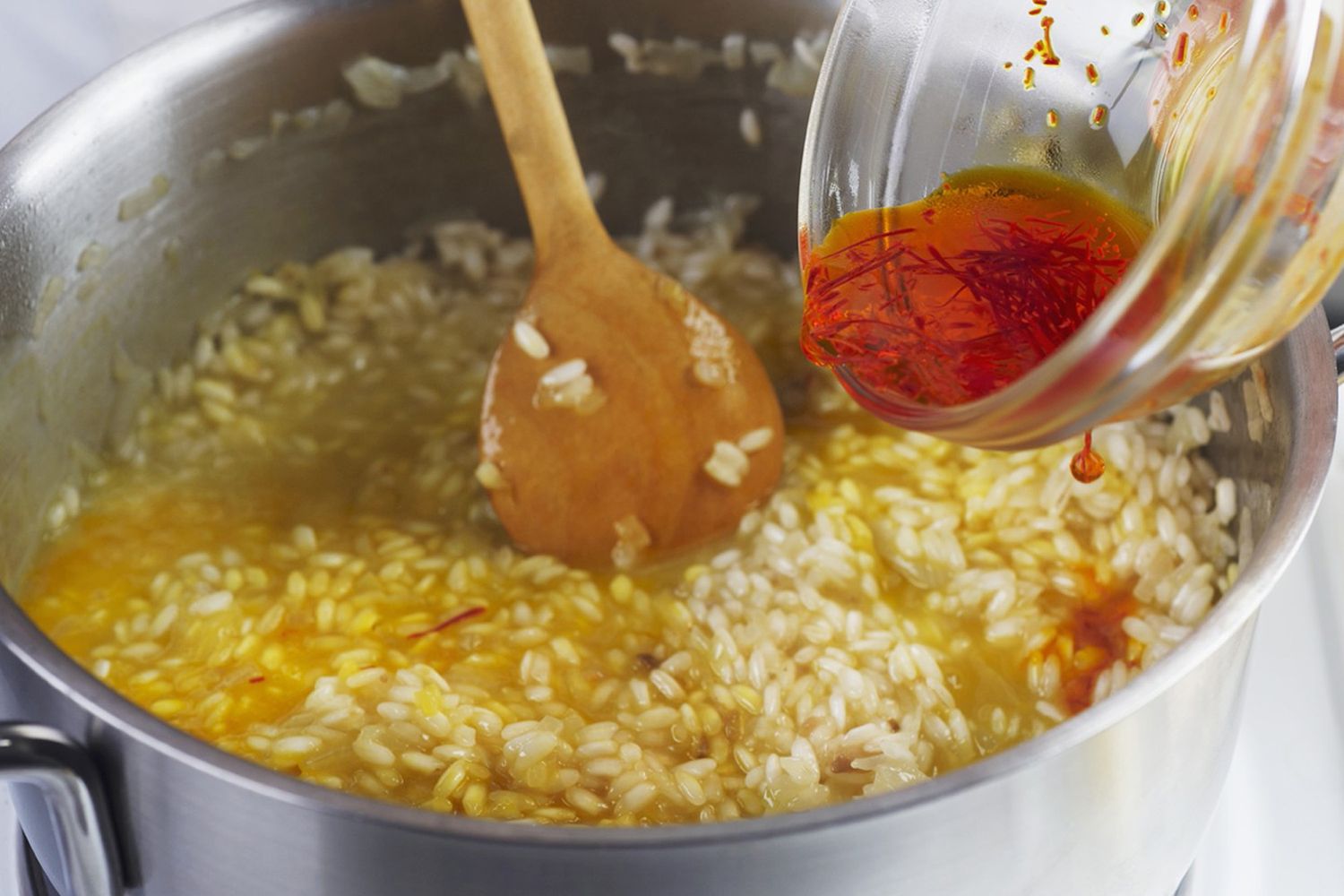 Step: 9/9
Repeat this process until all the stock is used up and the rice is tender, but still has a little bite. This takes about 17 minutes. Add the remaining butter and Parmesan and season with salt and pepper. Serve with ham, sage and Parmesan.