Step: 1/8
Peel the apple, quarter and remove the core.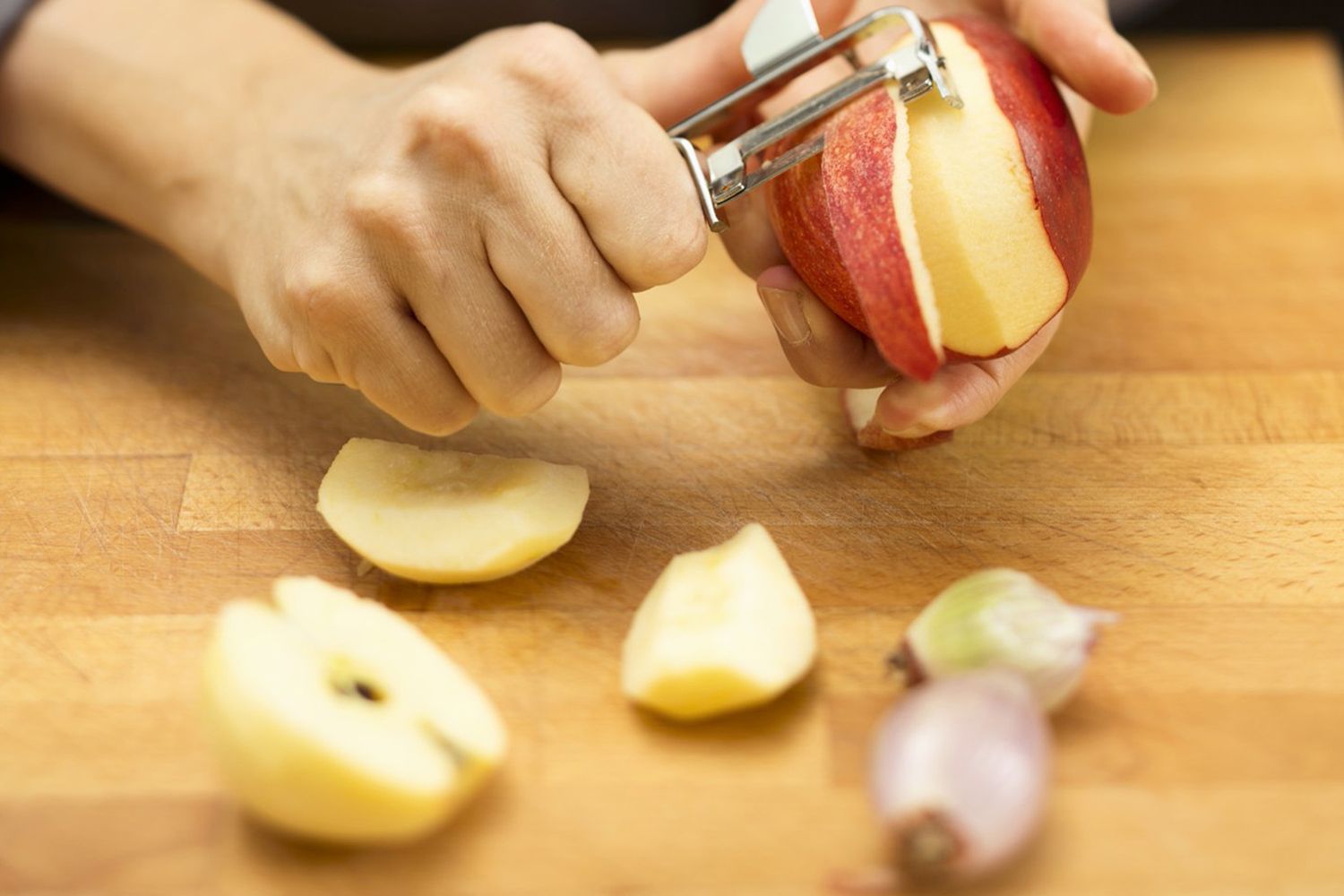 Step: 2/8
Dice the apple flesh. Peel the shallot and finely dice. Peel the beetroots (preferably put on disposable gloves), wash and cut into small pieces.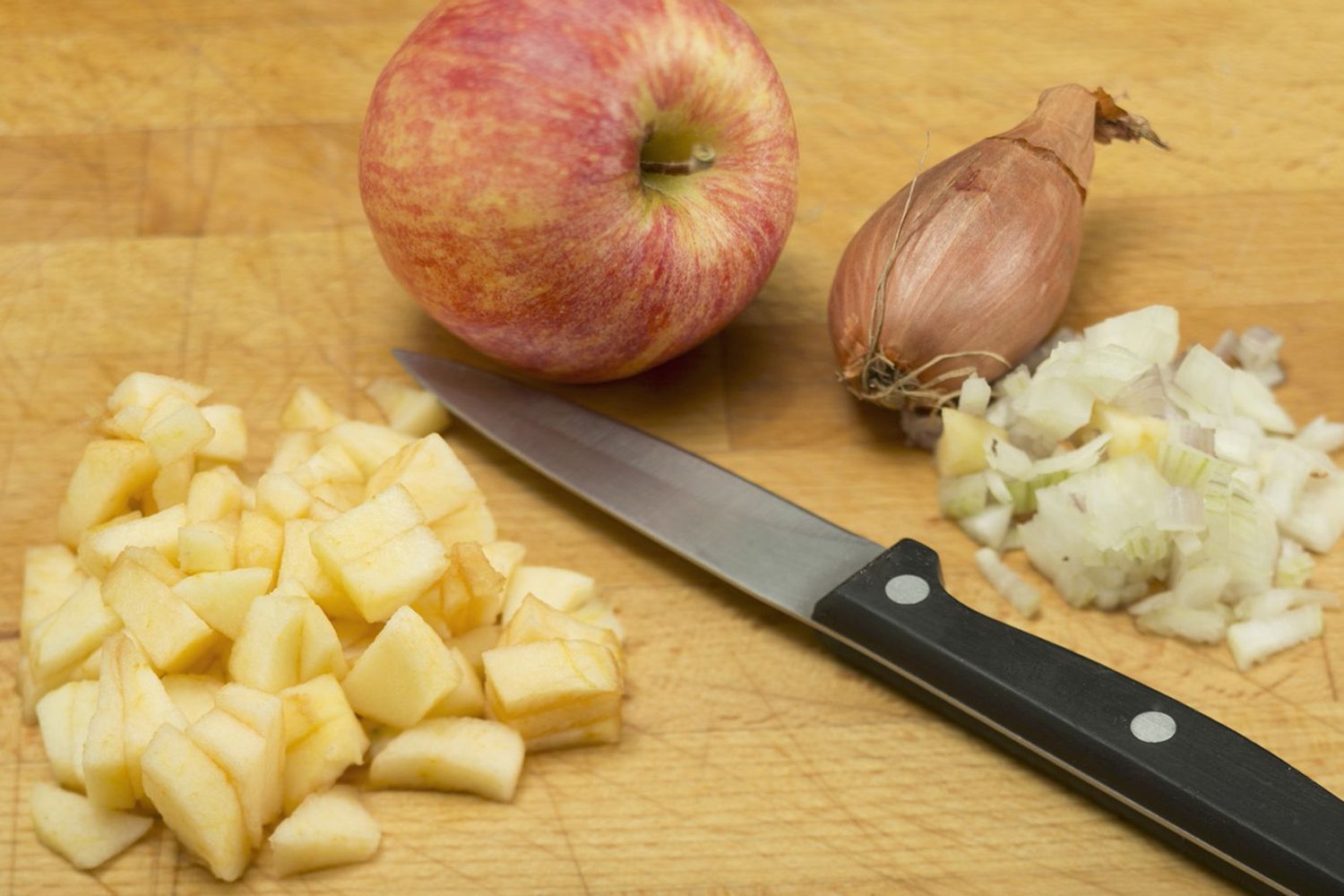 Step: 3/8
Heat the oil and 1 tbsp. butter in a pan. Add the apples, onions and beetroot and sauté until slightly softened.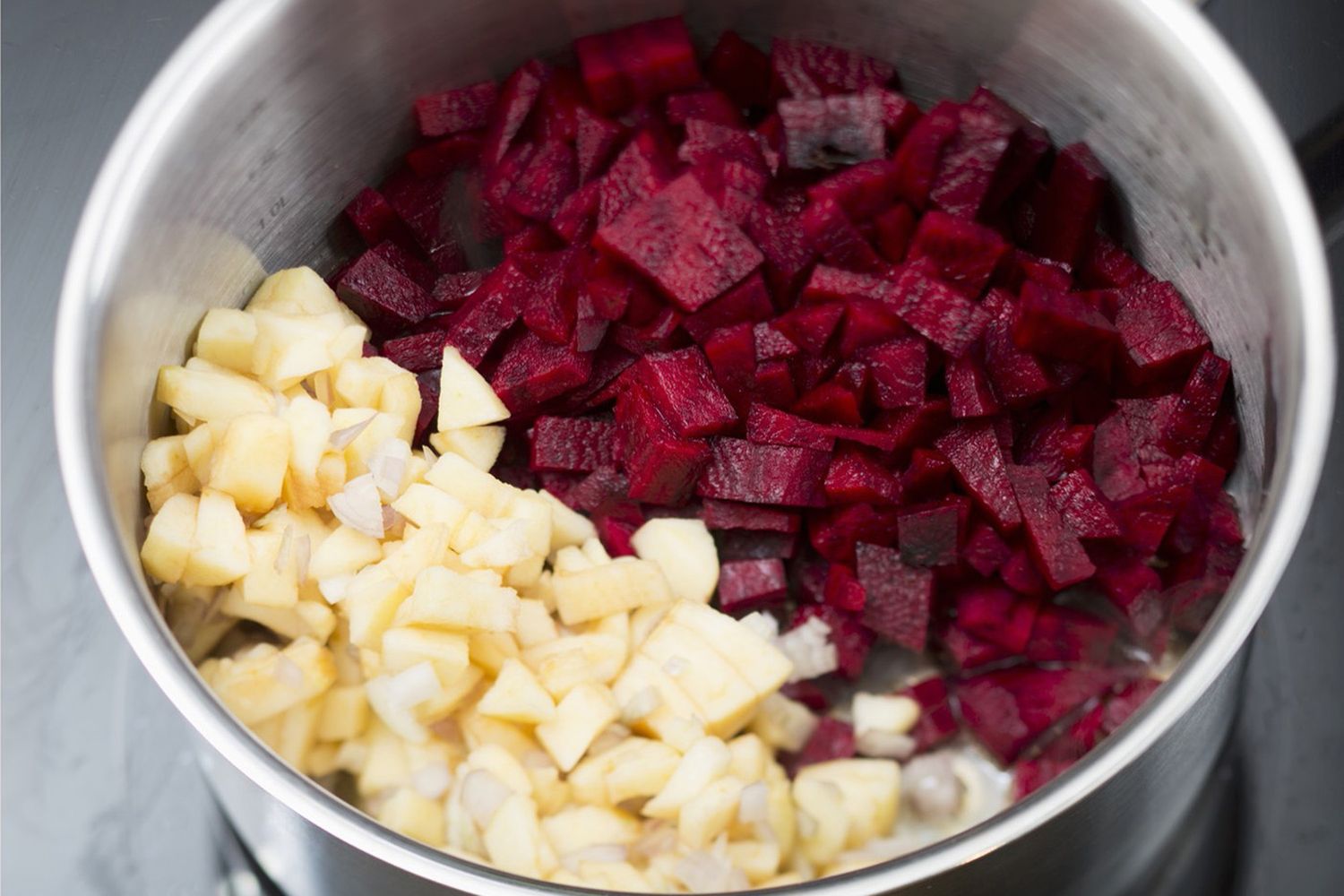 Step: 4/8
Add the risotto rice, stir and cook briefly.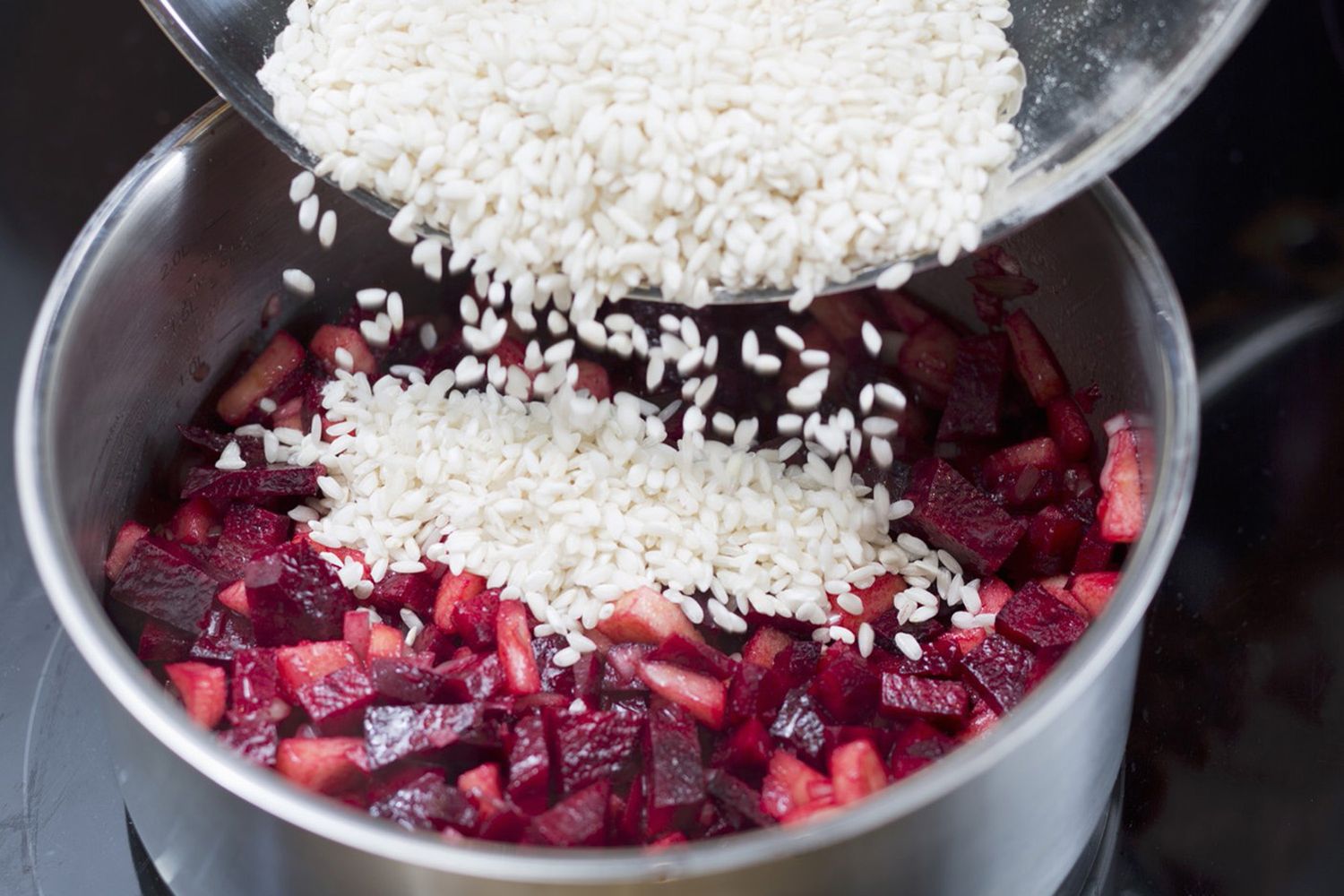 Step: 5/8
Deglaze with the wine. Cook until the wine is absorbed. Season with salt and pepper.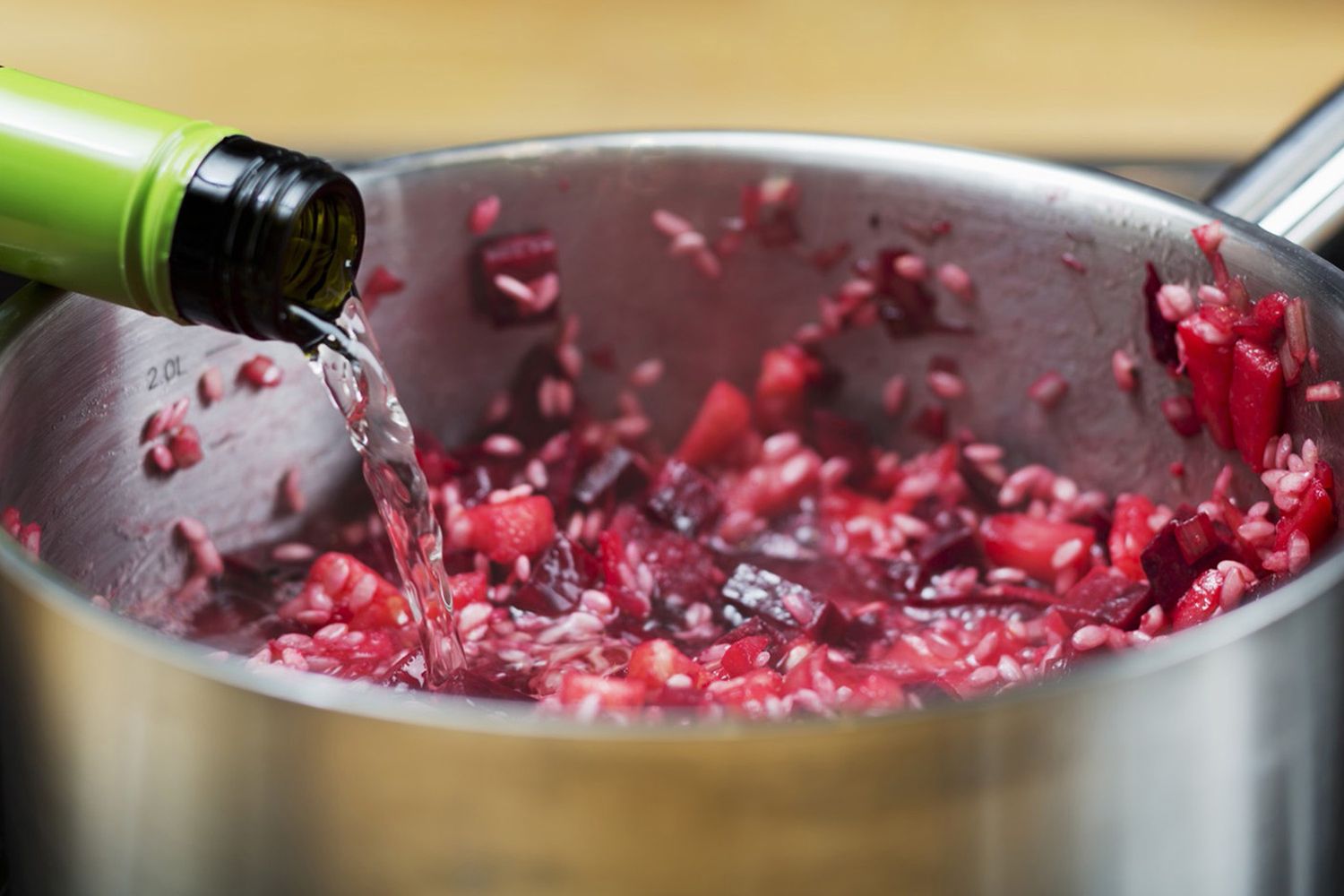 Step: 6/8
Pour in some stock so that everything is covered. Cook, stirring occasionally, until the rice has absorbed all the liquid. Repeat until the rice and the beetroot cube are cooked after 15-20 minutes and the rice still has a light bite.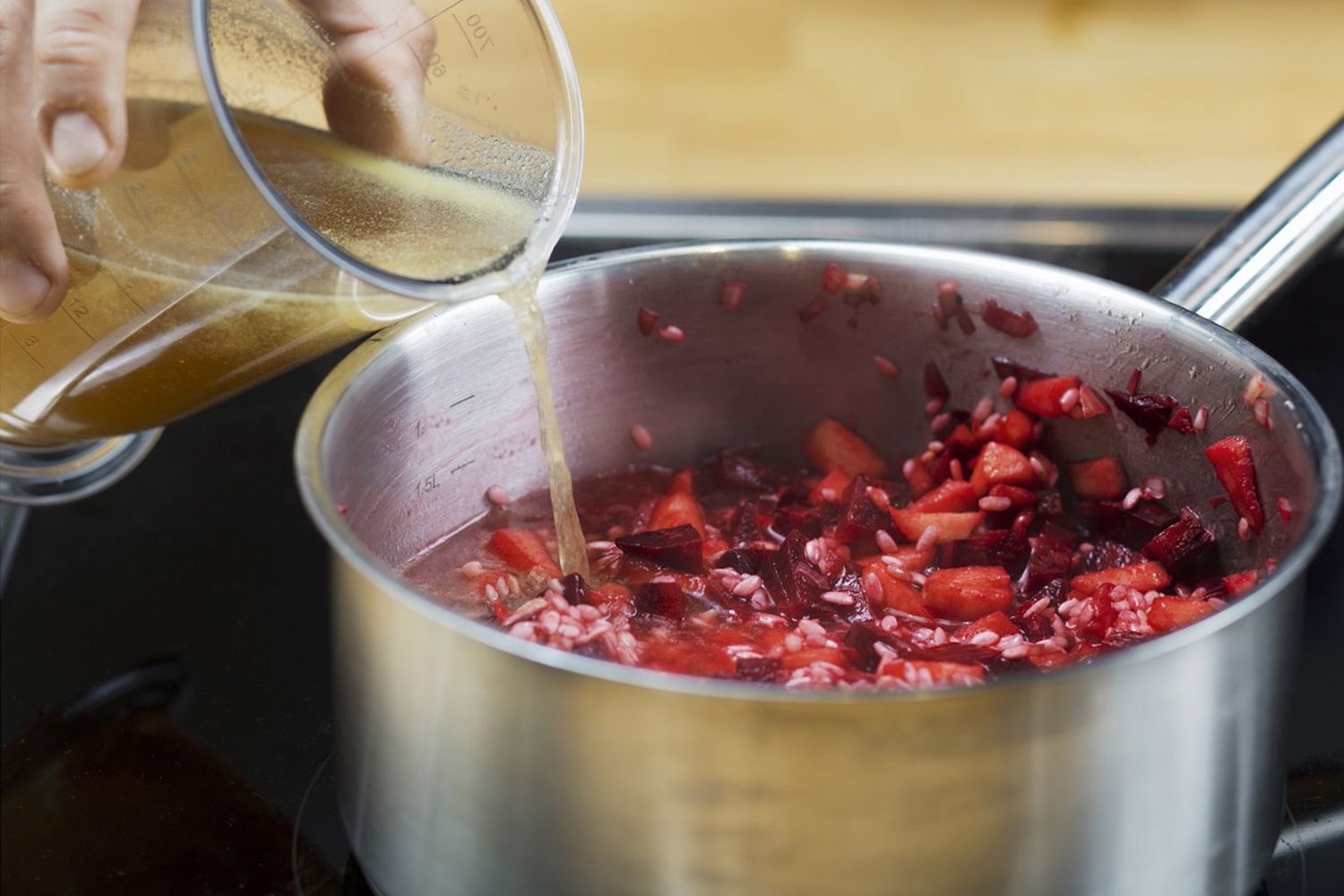 Step: 7/8
Add the remaining butter and Parmesan and stir in. Season with salt, pepper, cardamom, cinnamon and lemon juice. Keep the risotto warm.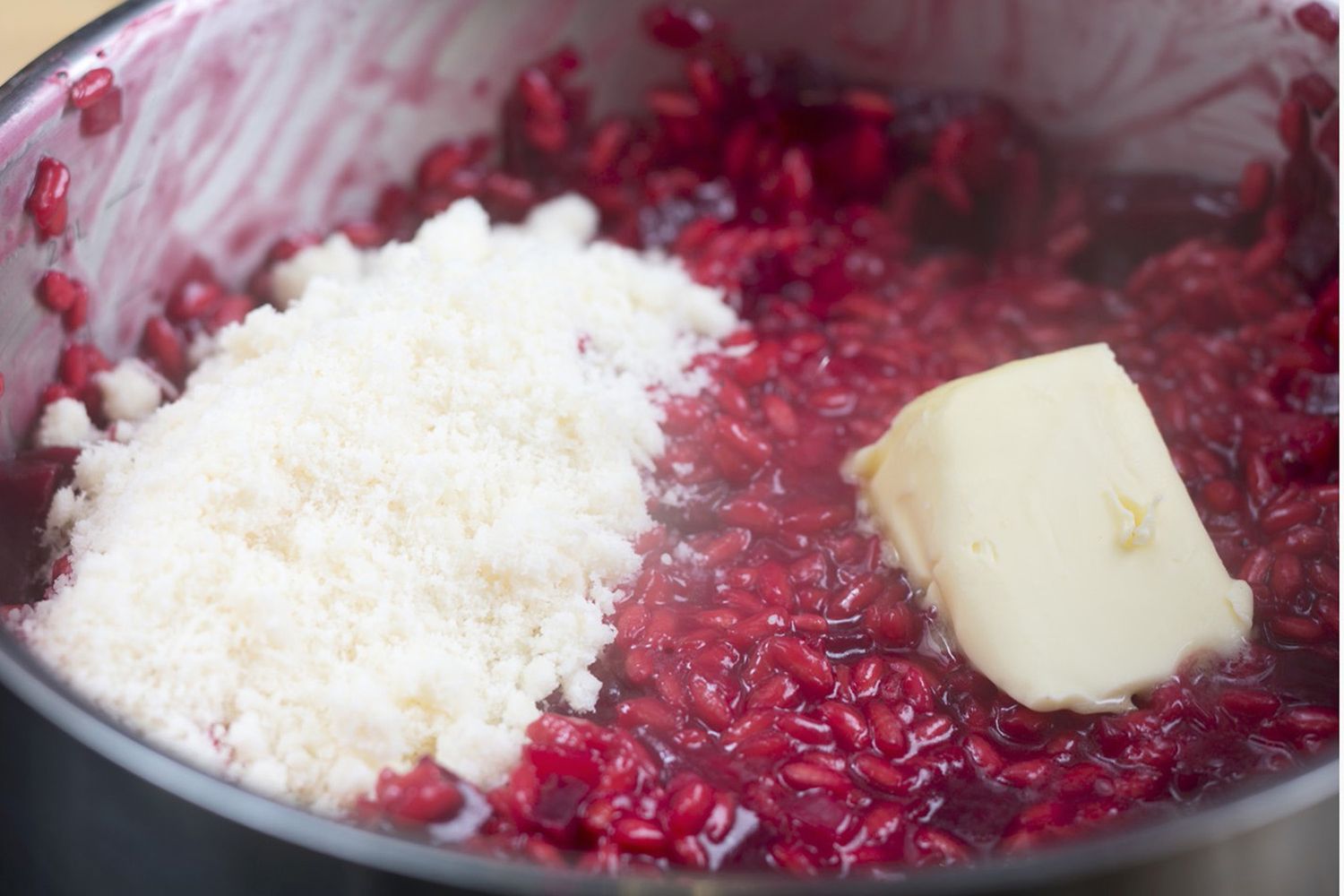 Step: 8/8
Wash the fish, pat dry and cut into pieces. Fry in a pan in hot oil until golden all over. Season with salt and pepper. Serve with the risotto and garnish with rocket.