Step: 1/8
Crush the peppercorns in a mortar with a pestle. Grate the Parmesan and mix it with the pepper.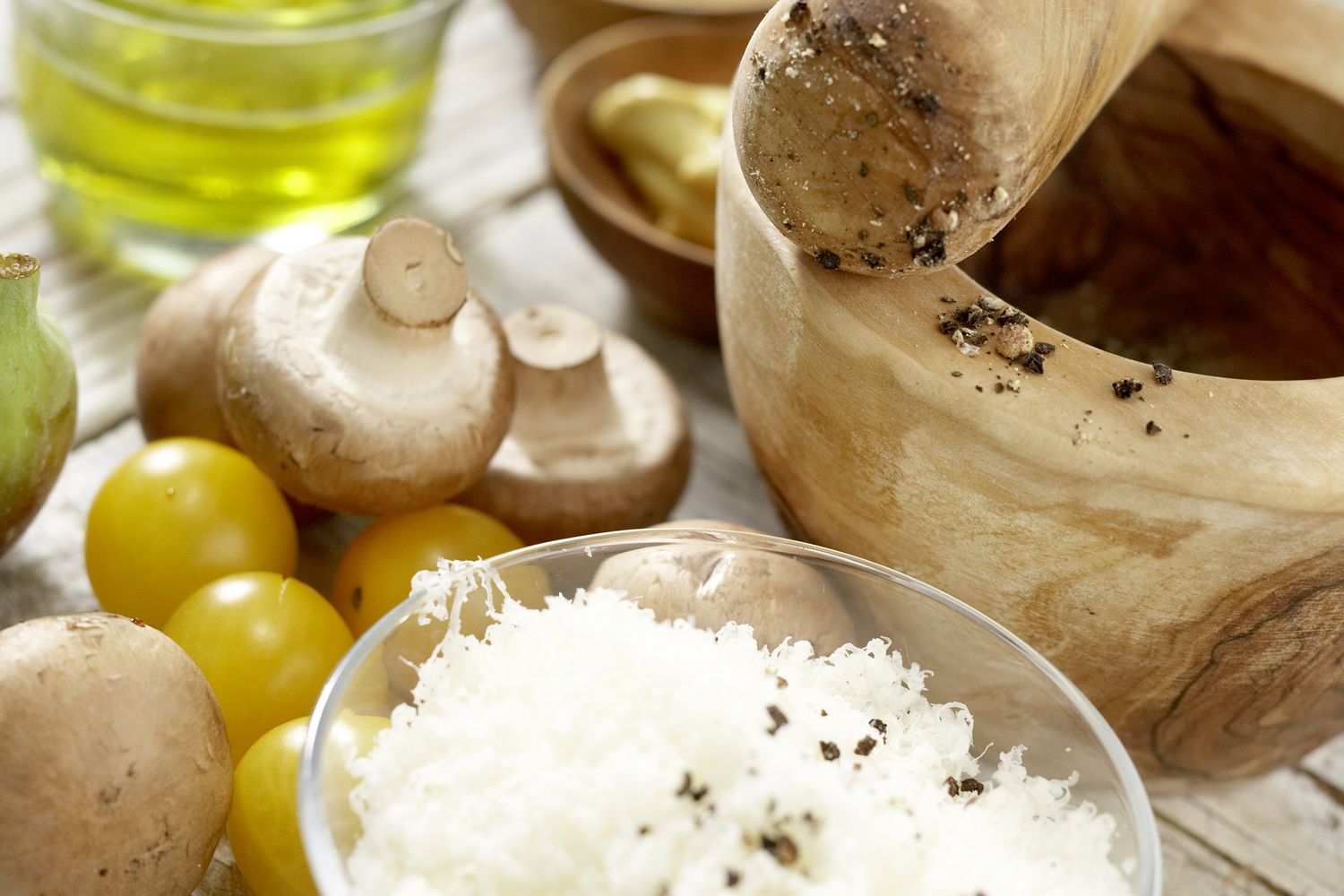 Step: 2/8
Put 3 tbsp of the cheese mixture into a hot non-stick pan, shape into a circle and flatten. Let the cheese melt over a medium heat for 5-10 minutes.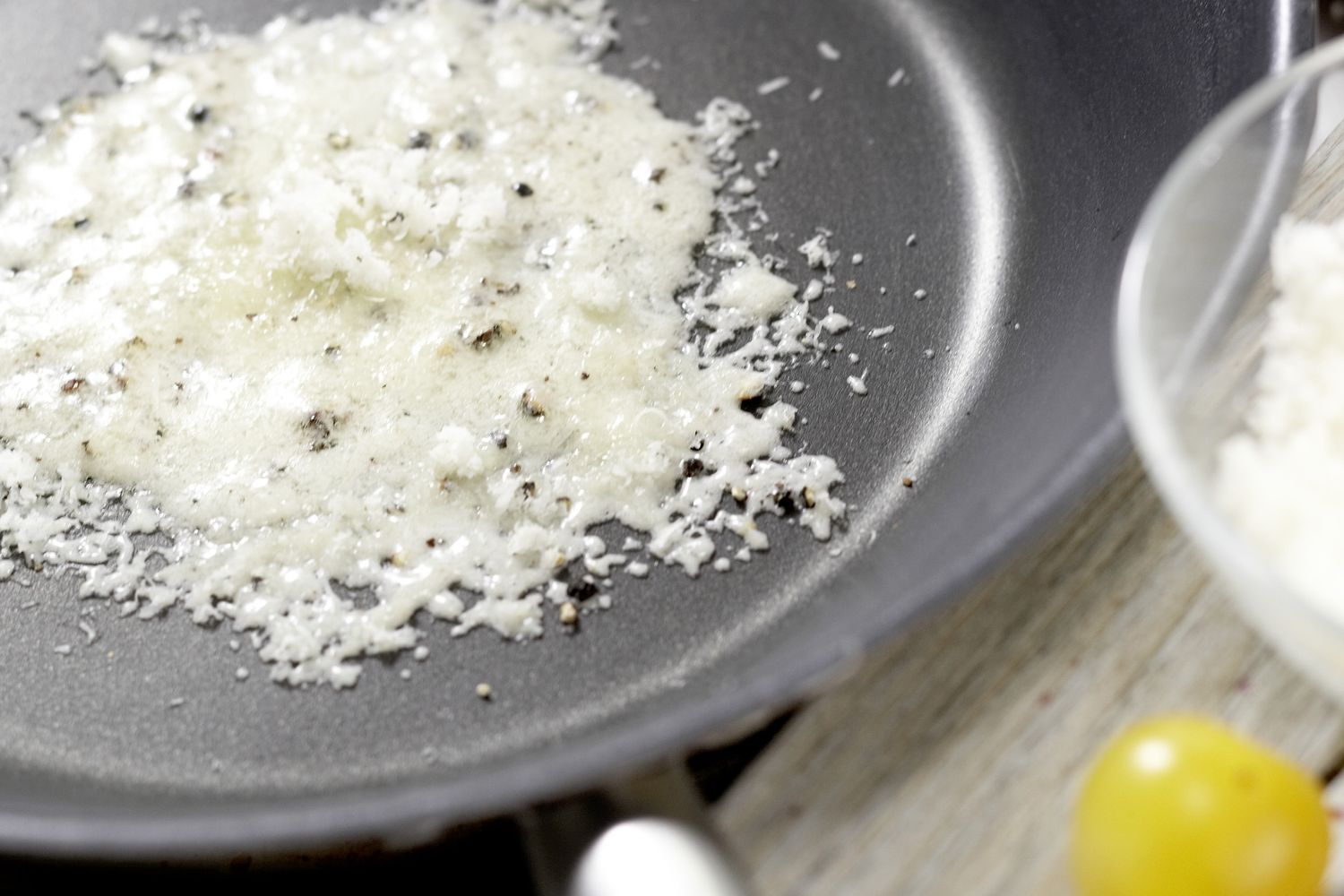 Step: 3/8
Place 2 cups or glasses, upside down, on the work surface. As soon as it begins to brown on the edge, carefully lift the cheese out of the pan, place it over the base of the cup or glass and gently press to create a basket shape. Allow to cool completely. Repeat the process to make a second cheese basket.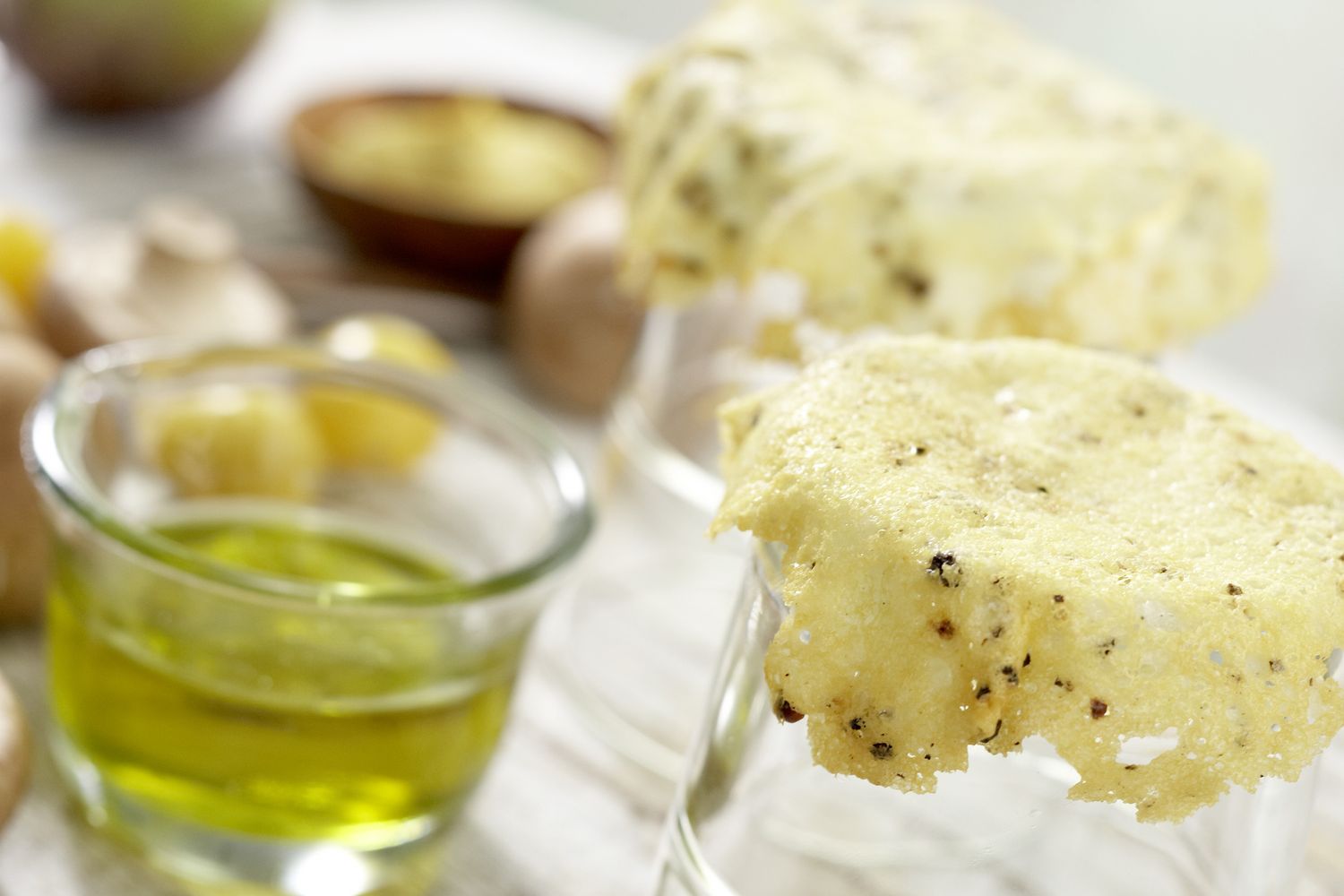 Step: 4/8
Cover a baking tray with baking paper, lay the Parma ham on it and drizzle with honey.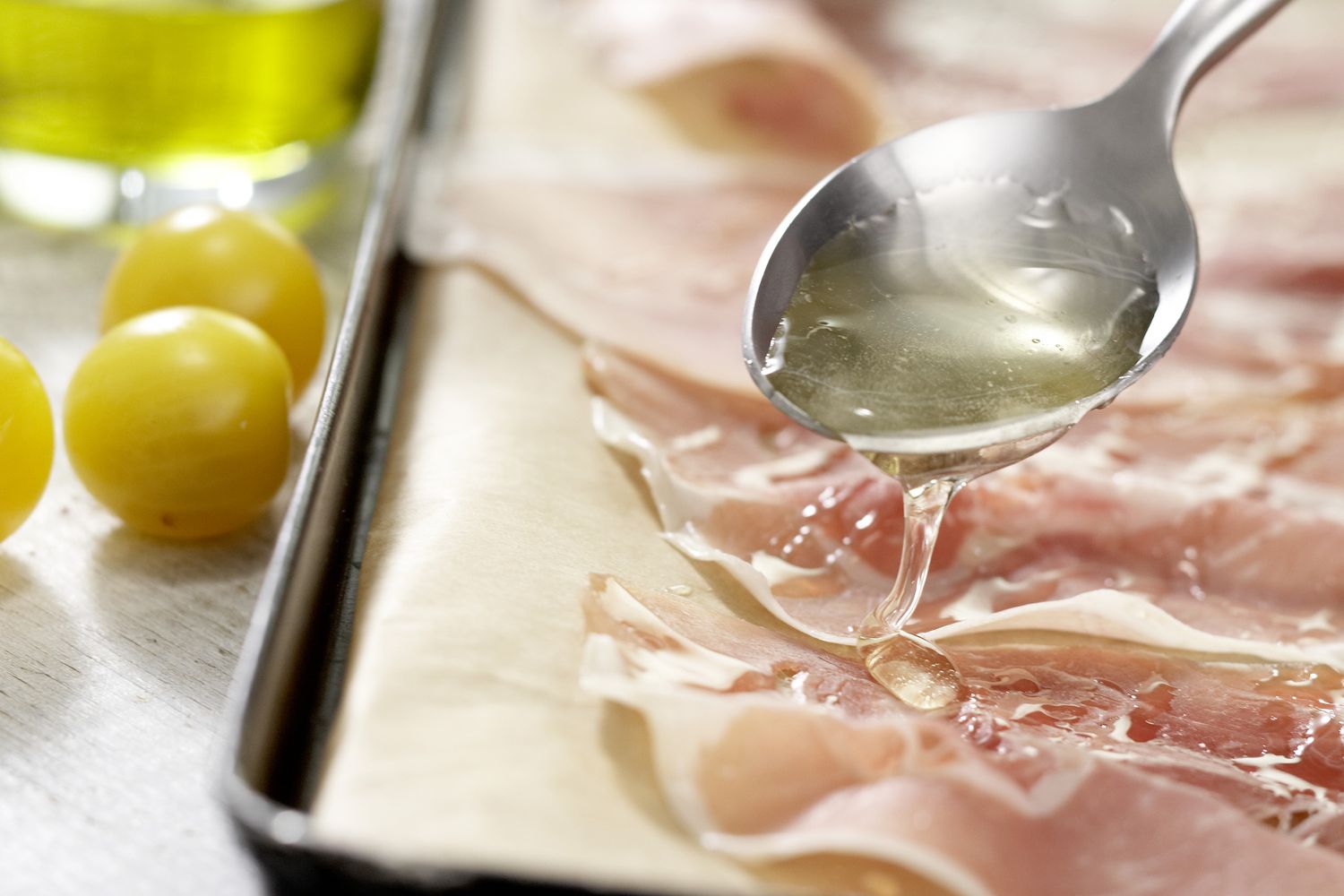 Step: 5/8
Place a second sheet of baking paper on top of the ham and press down. Bake in a preheated oven at 200°C (180°C fan, gas 6).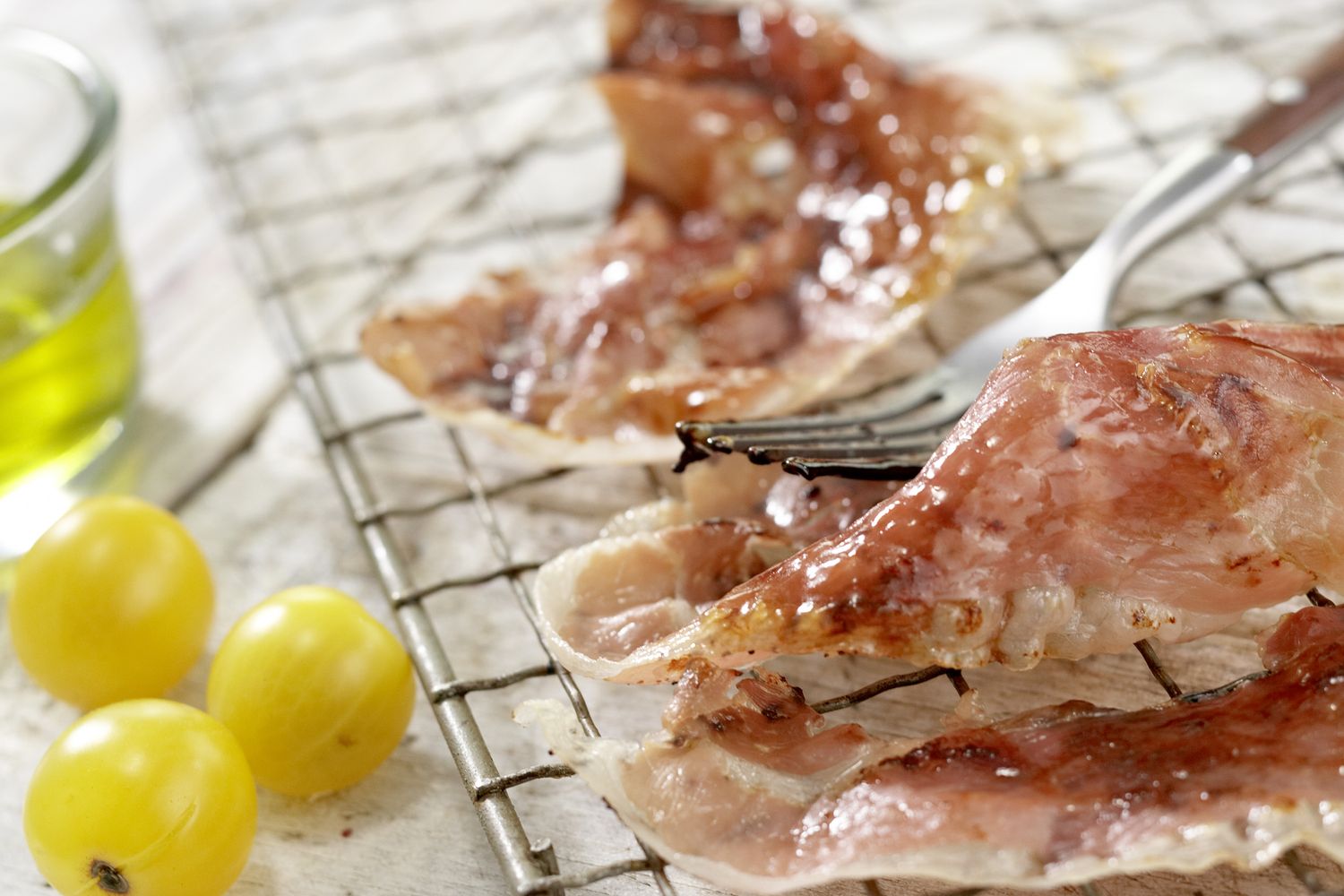 Step: 6/8
Wash and halve the cherry tomatoes. Clean the mushrooms and cut them into thin slices. Wash the figs, cut off the tops and slice into wedges.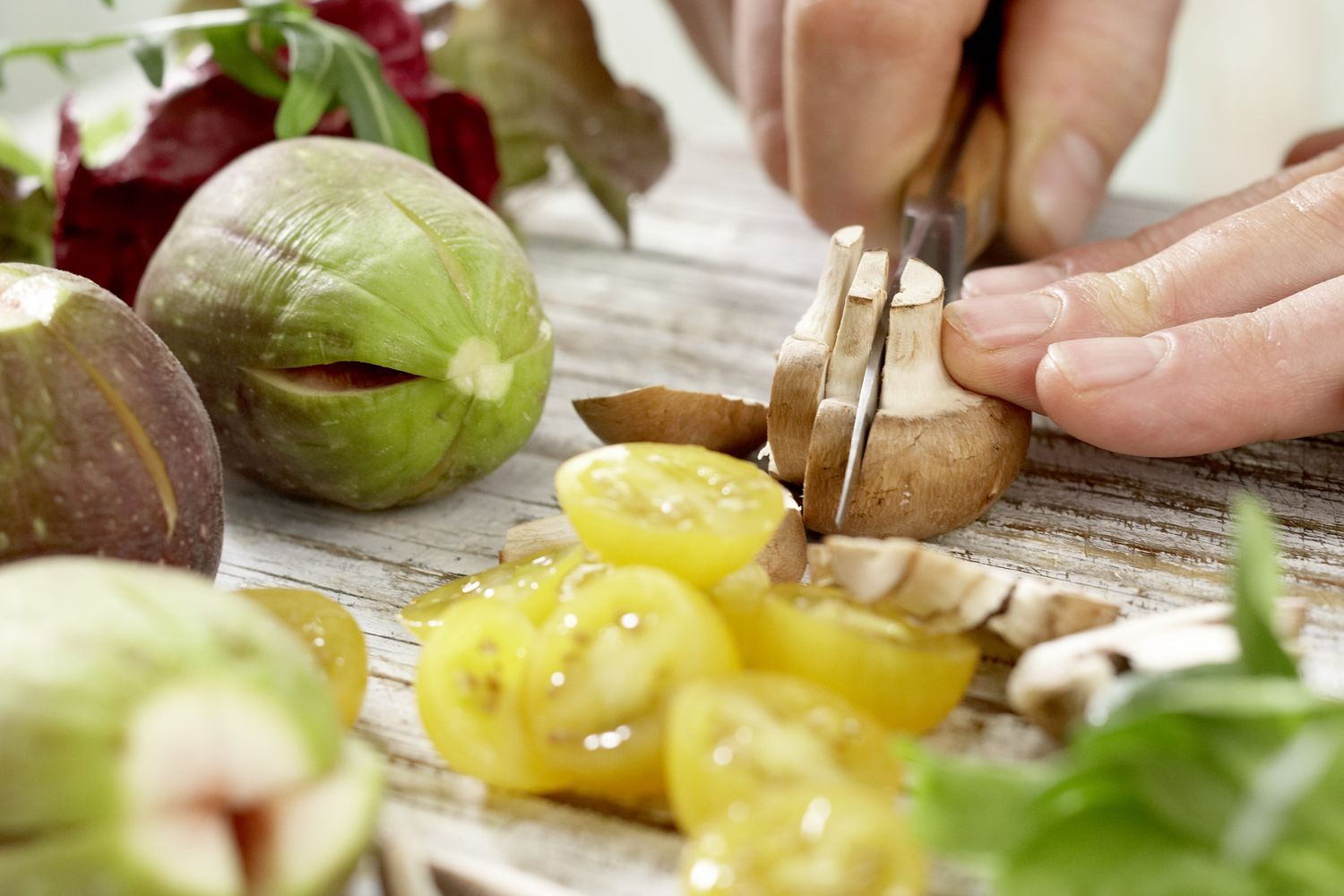 Step: 7/8
Wash and dry the lettuce.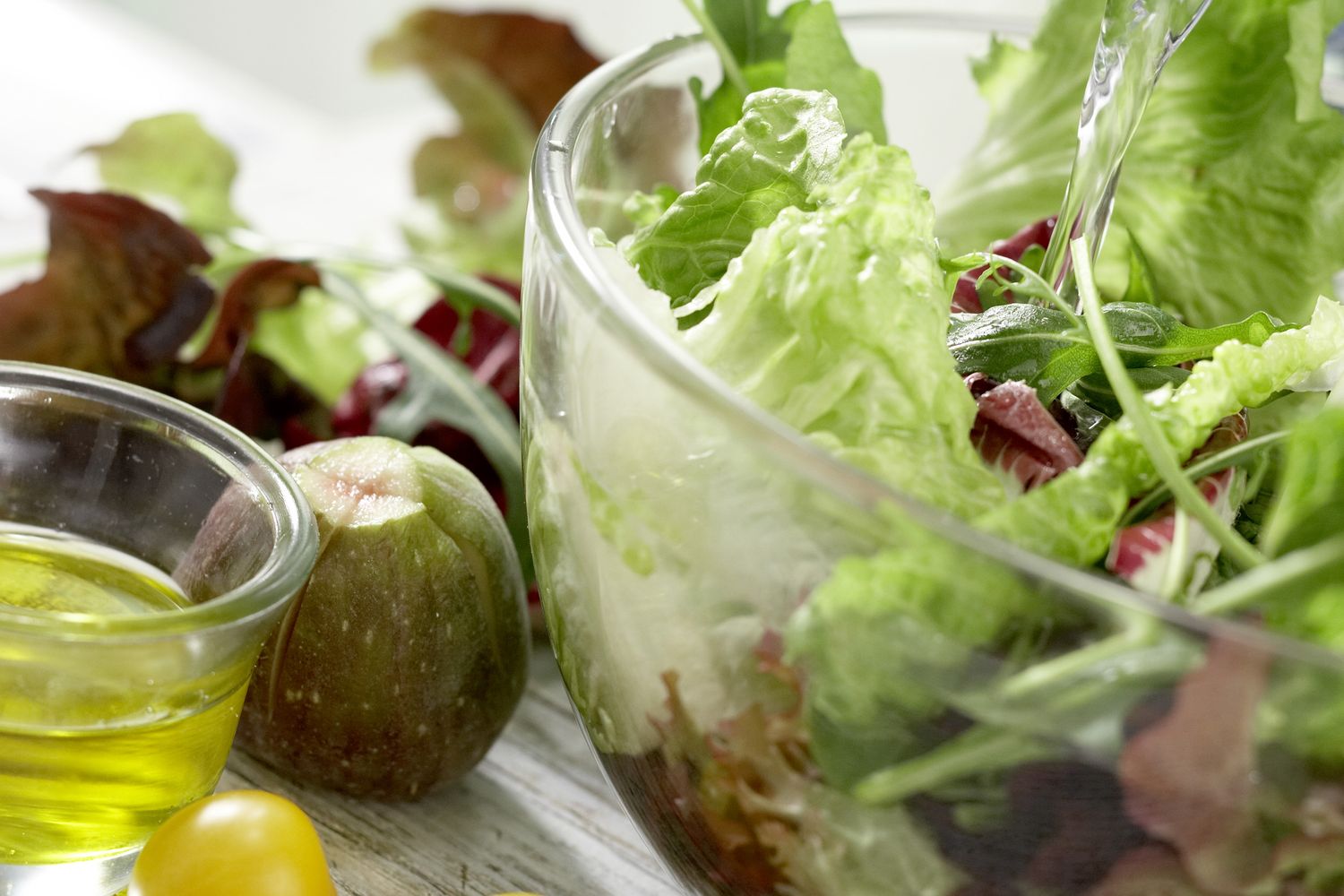 Step: 8/8
Mix the mustard with the vinegar, salt and pepper. Stir in the olive oil vigorously. Mix the tomatoes, mushrooms, figs and lettuce with the dressing and spoon into the Parmesan baskets. Serve the remaining salad separately. Crumble the crispy ham and scatter over the salad.