Step: 1/12
Arrange all ingredients to be used for the salad.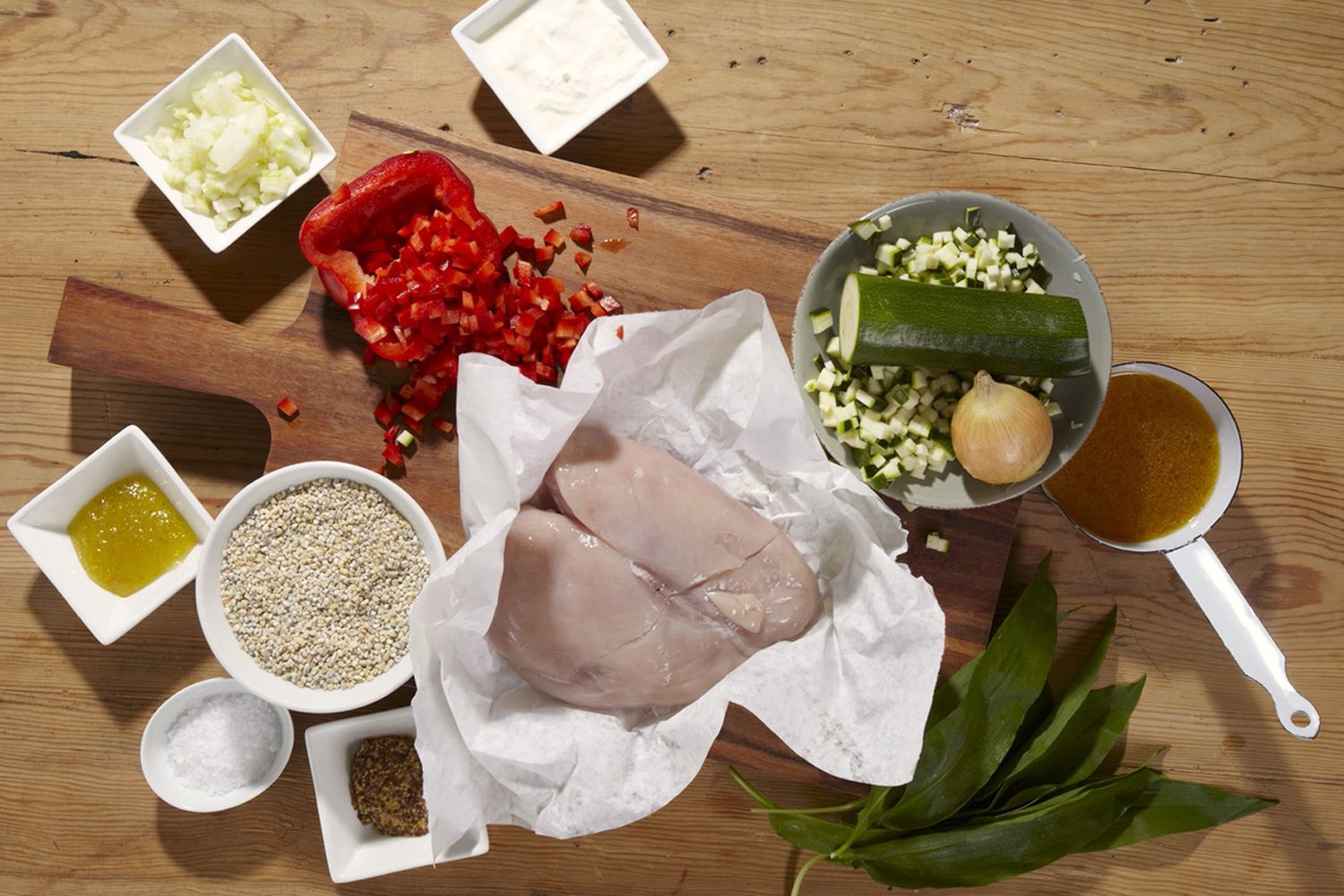 Step: 2/12
Peel and finely chop the onion.
Step: 3/12
Wash, deseed and finely dice the pepper.
Step: 4/12
Wash and dice the courgettes.
Step: 5/12
Wash the pearl barley and cook in the vegetable stock according to the pack instructions, until tender but not too soft. Drain the pearl barley and place on a plate.
Step: 6/12
Season the chicken with salt and pepper. Preheat the oven to 180°C (160°C fan, gas 4). Heat 2 tbsp oil in an ovenproof pan and fry the chicken breast for 2-3 minutes on each side. Place the pan in the oven and cook the chicken breasts for about 10 minutes until cooked through.
Step: 7/12
Heat the remaining oil in a pan and saute the onion until softened. Add the peppers and courgettes and saute briefly. Season the vegetables with salt and pepper and allow to cool.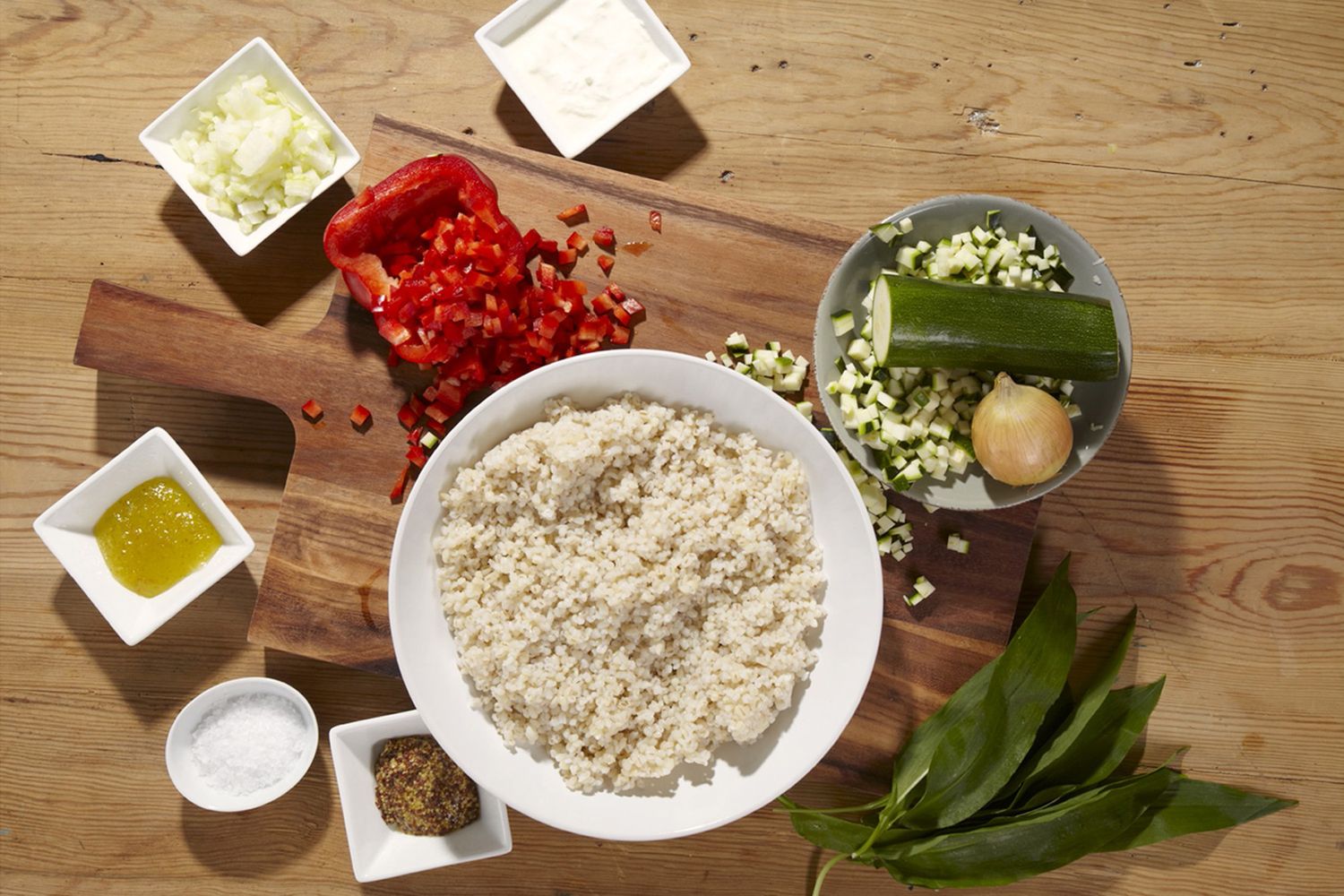 Step: 8/12
In a bowl, mix together the ingredients for the dressing. Add the vegetables and season.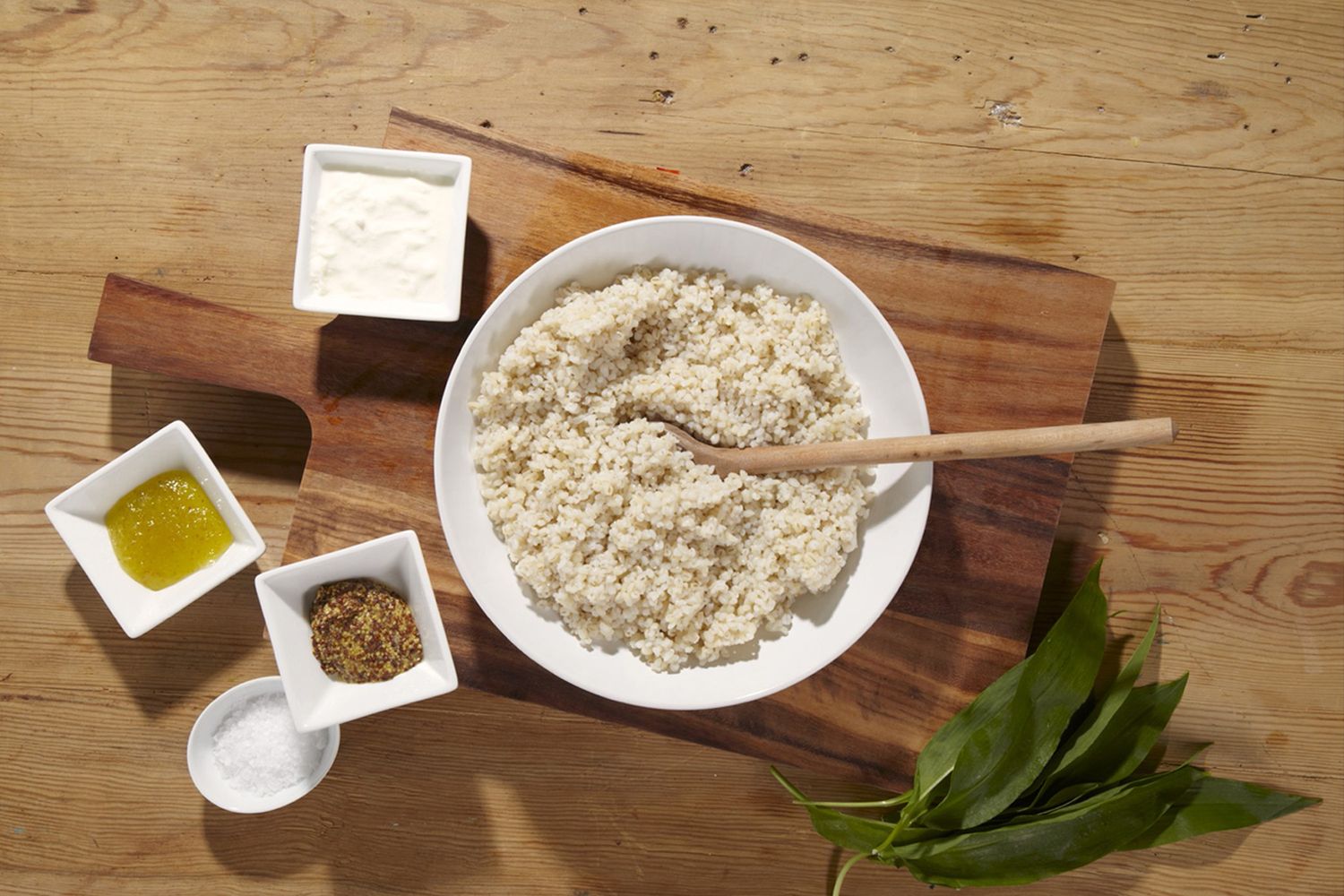 Step: 9/12
Add to the pearl barley.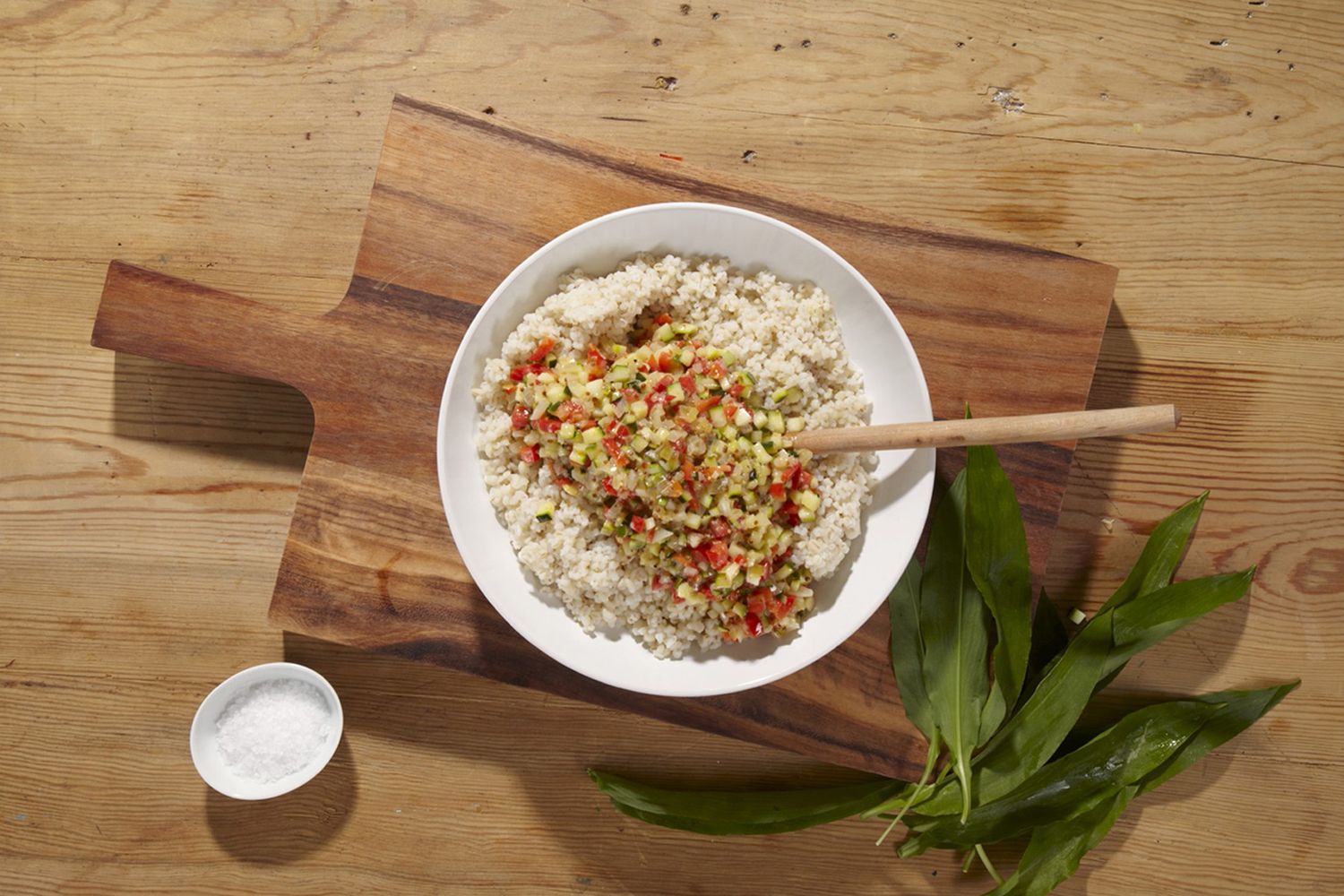 Step: 10/12
Rinse the wild garlic, shake dry and cut the leaves into fine strips.
Step: 11/12
Set aside 1-2 tbsp to garnish and add the remaining wild garlic to the salad.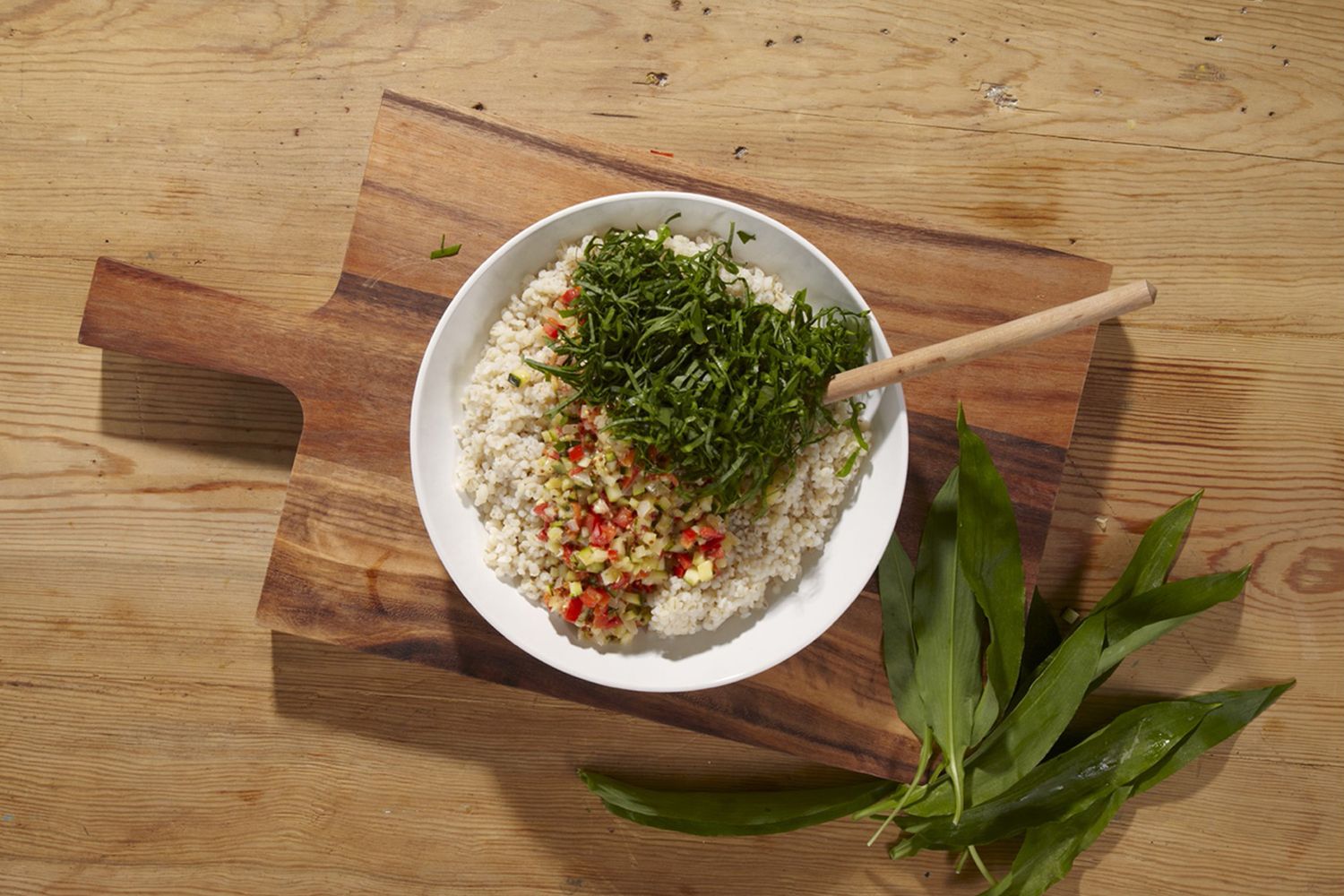 Step: 12/12
Mix well, season the salad with salt and pepper and divide between serving places. Cut the chicken breast fillets into strips and arrange on the top. Garnish with the remaining wild garlic and serve.