Step: 1/4
Halve and juice the lime. Mix with 1 tbsp lemon juice, the salad cream, yogurt and mustard. Season with salt and pepper.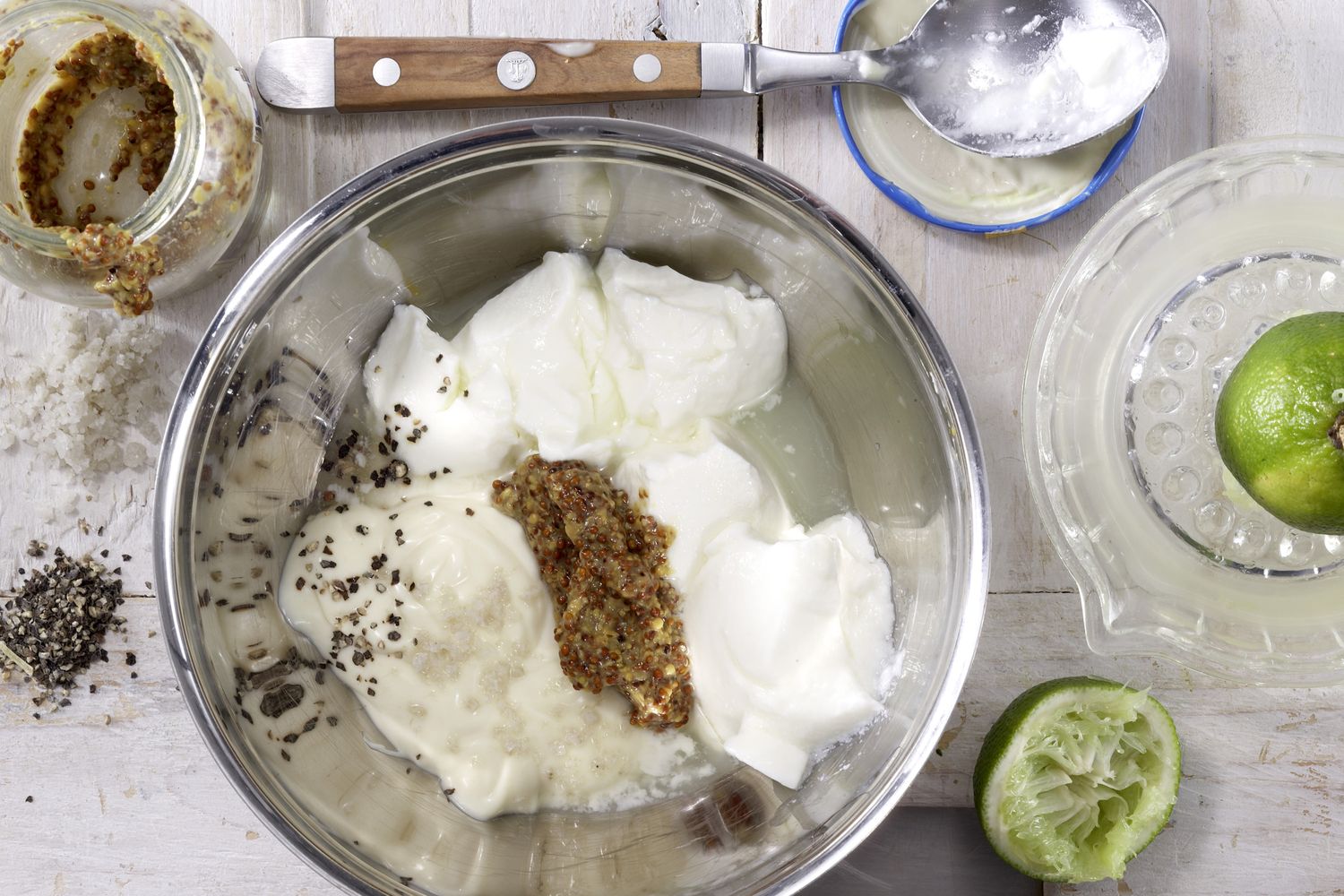 Step: 2/4
Drain the tuna and flake roughly. Wash the dill, shake dry and chop. Wash the spring onions and cut into rings. Peel the mango, remove the stone and slice the flesh into thin strips.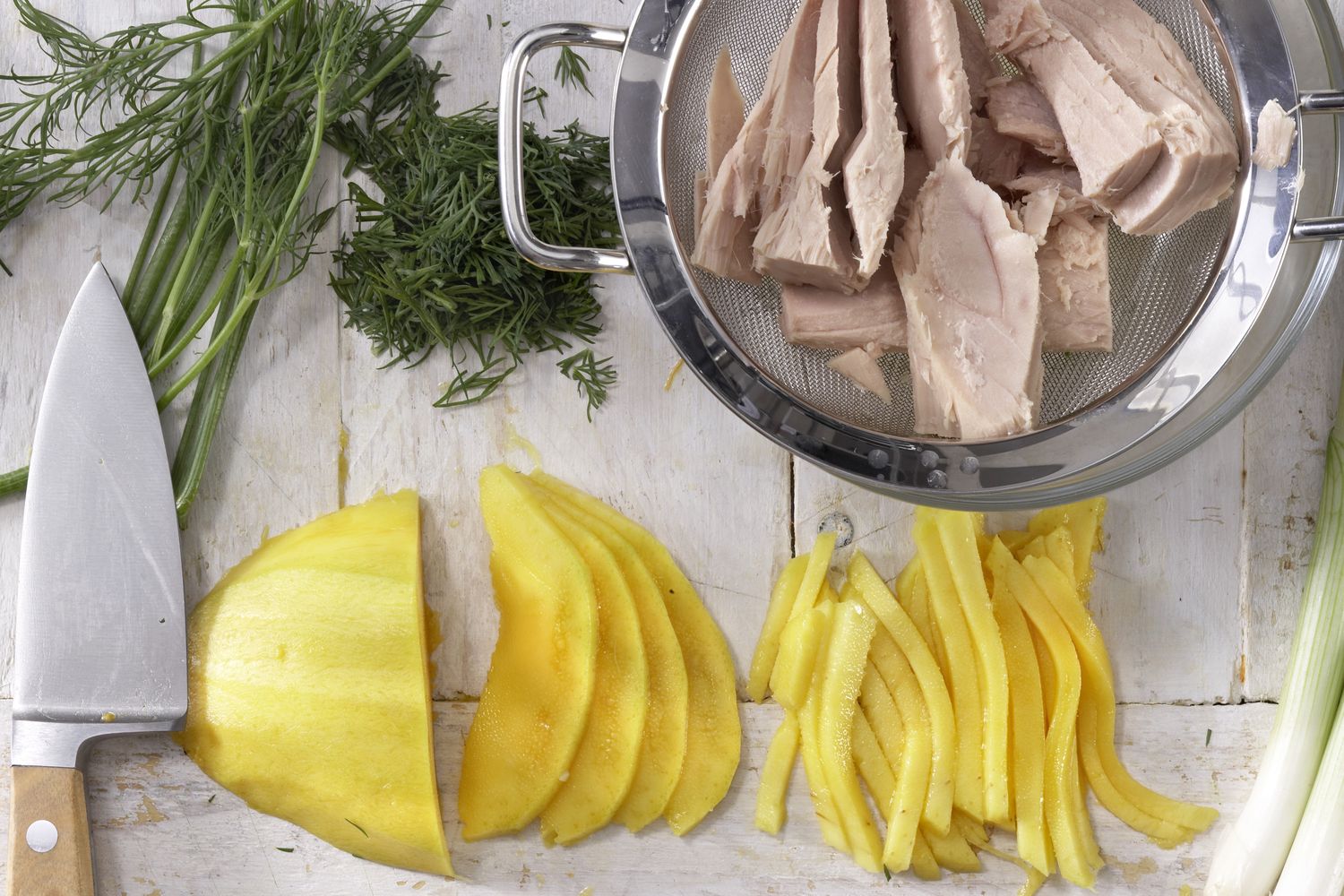 Step: 3/4
Wash the chicory, shake dry and cut lengthways into strips. Wash the tomatoes and slice.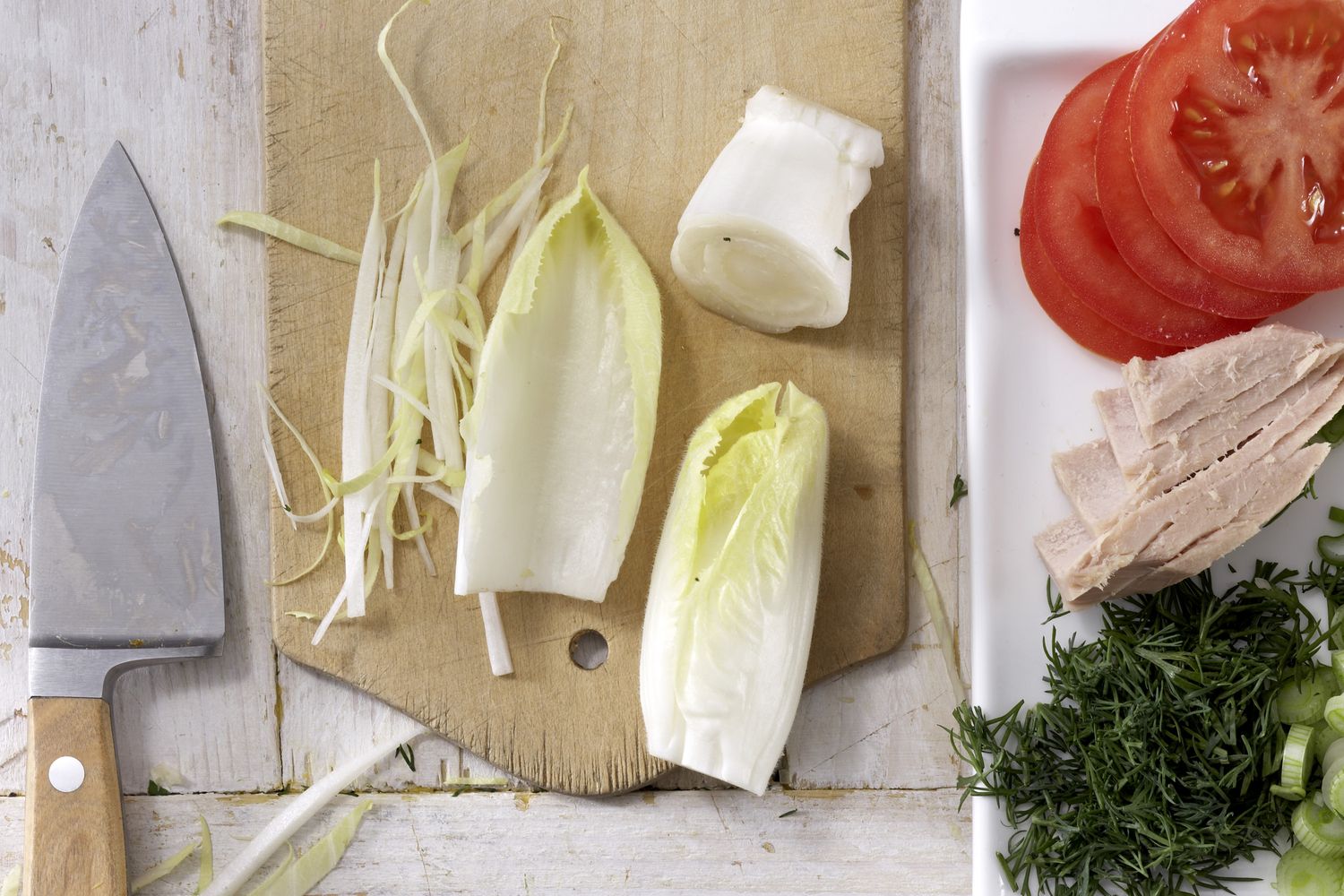 Step: 4/4
Mix the tomato slices, tuna, mango, spring onions and dill and drizzle with the dressing. Add the chicory strips and season with sea salt and pepper.