Step: 1/13
Peel an onion and stud with cloves to fix the bay leaves in place.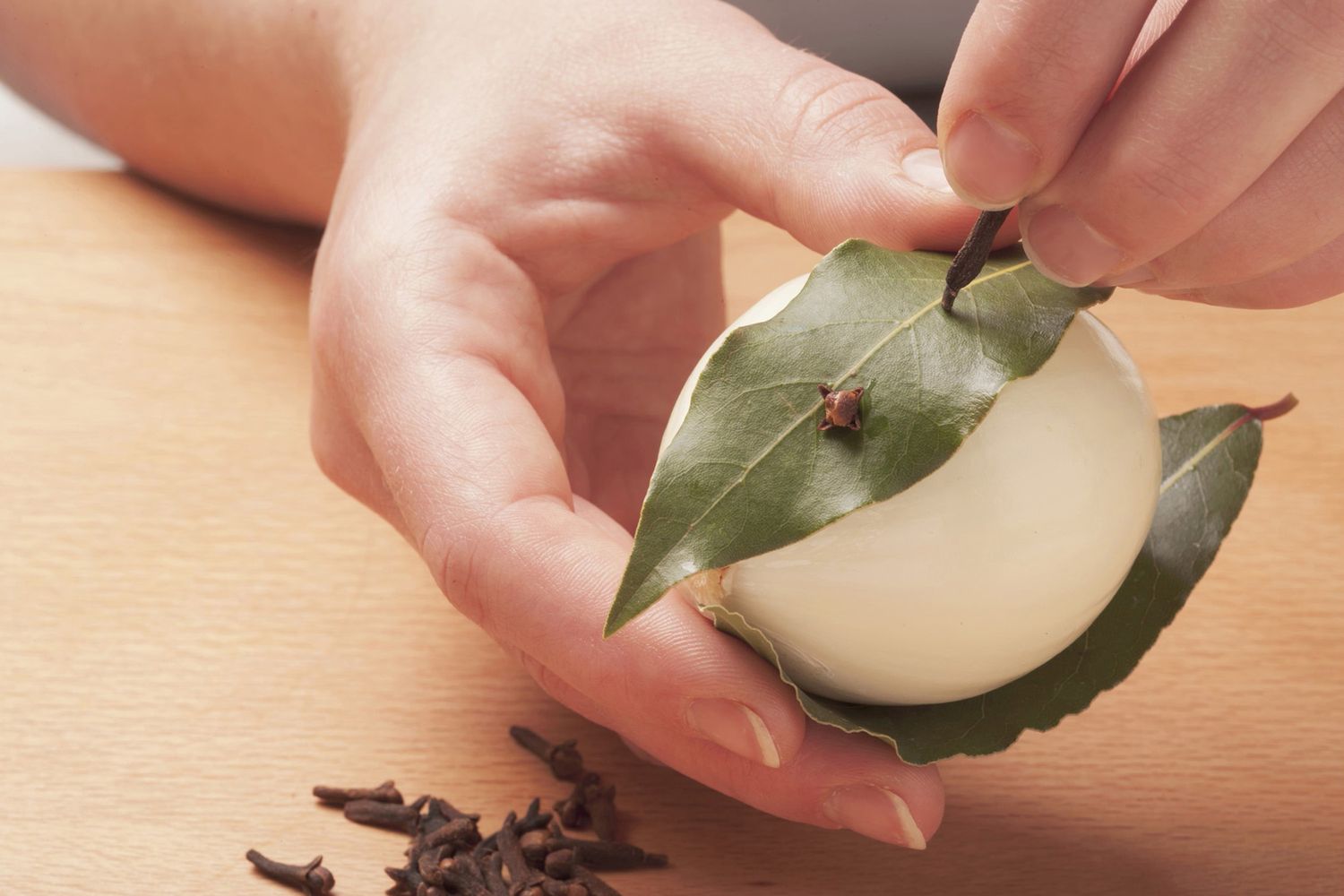 Step: 2/13
Season the veal shoulder with salt. Heat the oil in a panand fry the meat until browned on all sides.
Step: 3/13
Bring 2l water to the boil in a large saucepan, reduce the heat and add the onion and meat (it should be covered with water). If necessary, add some extra water. Cook the veal shoulder just under the boiling point for about 2 hours.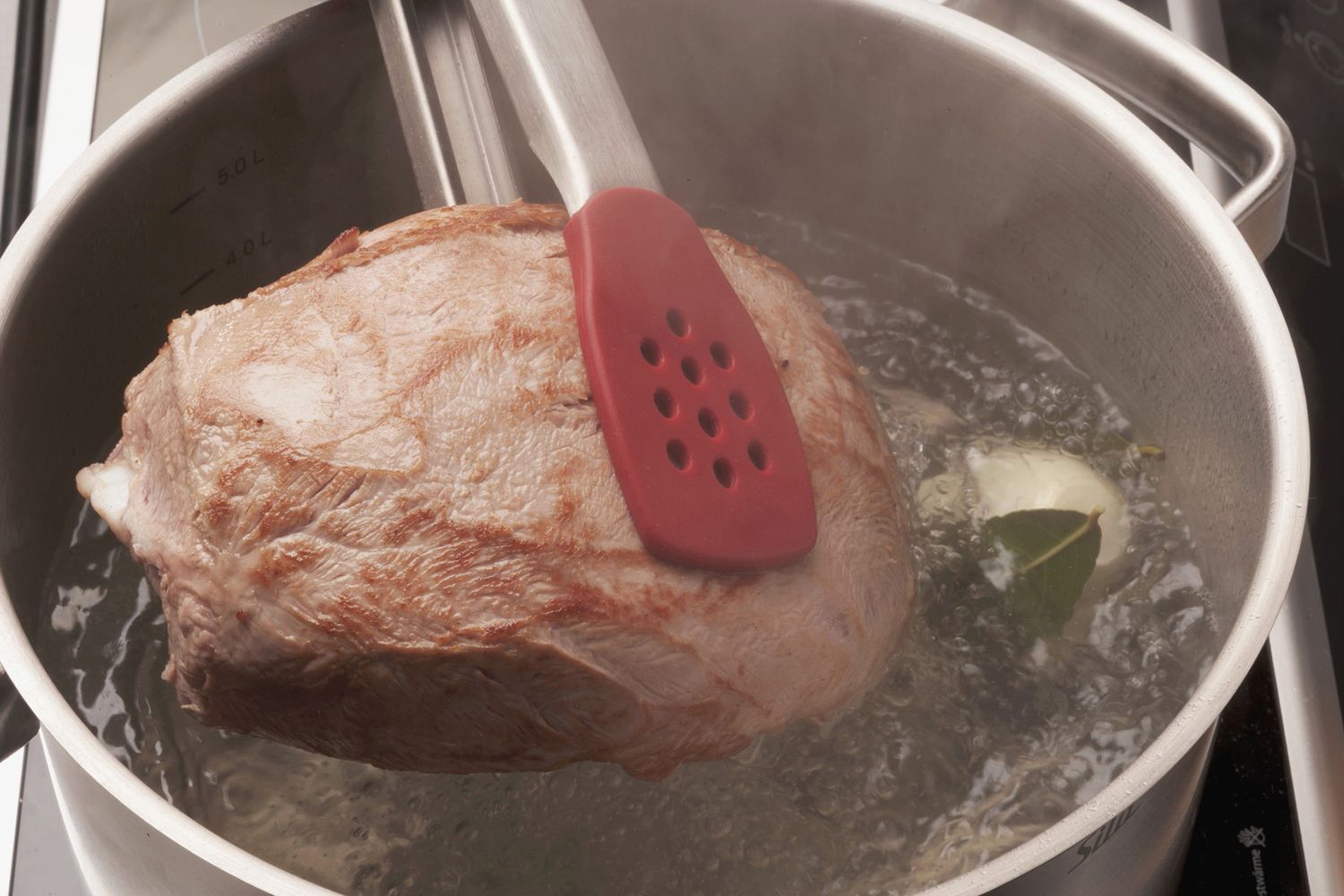 Step: 4/13
Mix the spices in a small bowl then wrap in a muslin cloth or spice holder. Add the spices to the meat after 1 hour cooking time.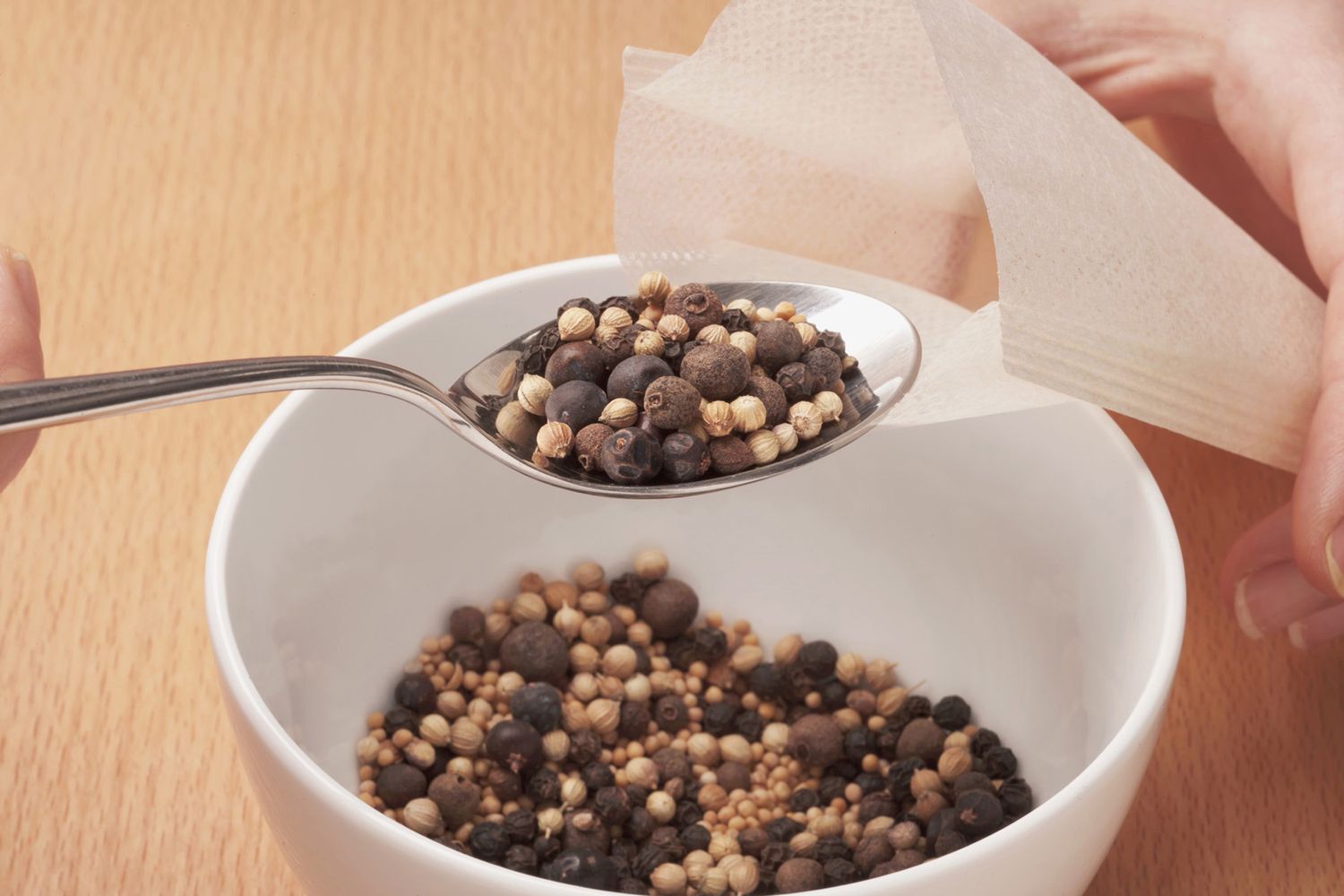 Step: 5/13
Peel the potatoes and cook in boiling salted water for 30 minutes.
Step: 6/13
Peel the remaining onions and cut into fine strips.
Step: 7/13
Peel the carrot and celery and cut into fine strips.
Step: 8/13
Wash the leek and cut into thin rings.
Step: 9/13
Melt 1 tbsp butter in a pan and fry the onions briefly. Add the rest of the vegetables and cook briefly, stirring. Pour in the white wine and simmer until evaporated. Take 3-4 ladles from the meat cooking liquid, add to the vegetables and simmer for 5 minutes.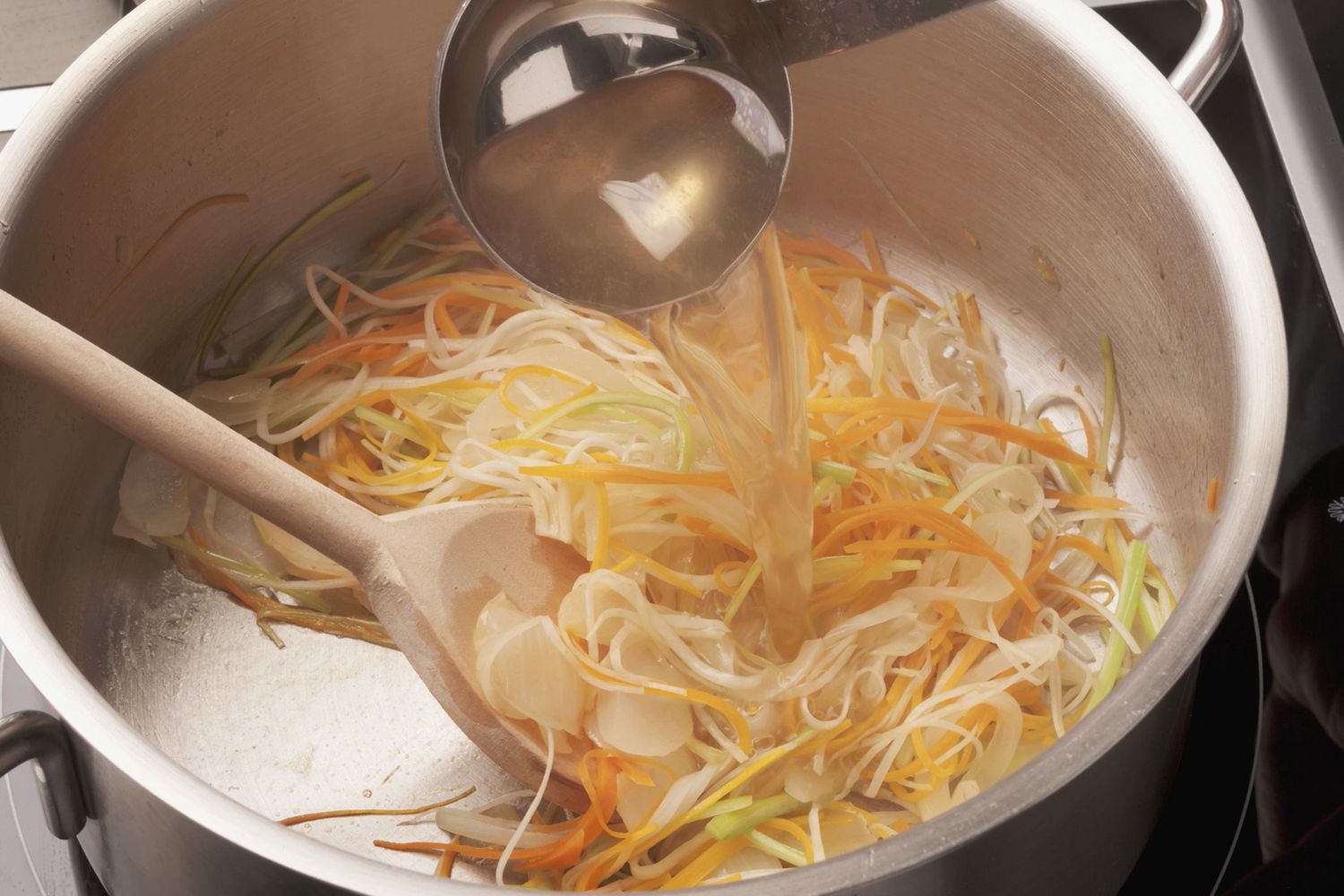 Step: 10/13
Drain the vegetables, reserving the soup.
Step: 11/13
Heat the remaining butter in the pan, fry the vegetable strips and keep warm.
Step: 12/13
Wash the chives, shake dry and chop into 1cm pieces.
Step: 13/13
Mix the vegetable soup with horseradish, mustard and cream and season with salt and pepper. Drain the potatoes. Remove the veal shoulder from the cooking liquid and cut into slices. Arrange the onions and potatoes in deep plates, spread the vegetable strips on top and sprinkle with chives. Blitz the sauce with a blender, pour into the bowls and serve sprinkled with chilli.