Step: 1/13
Trim the lamb shoulder and cut into 2-3cm cubes.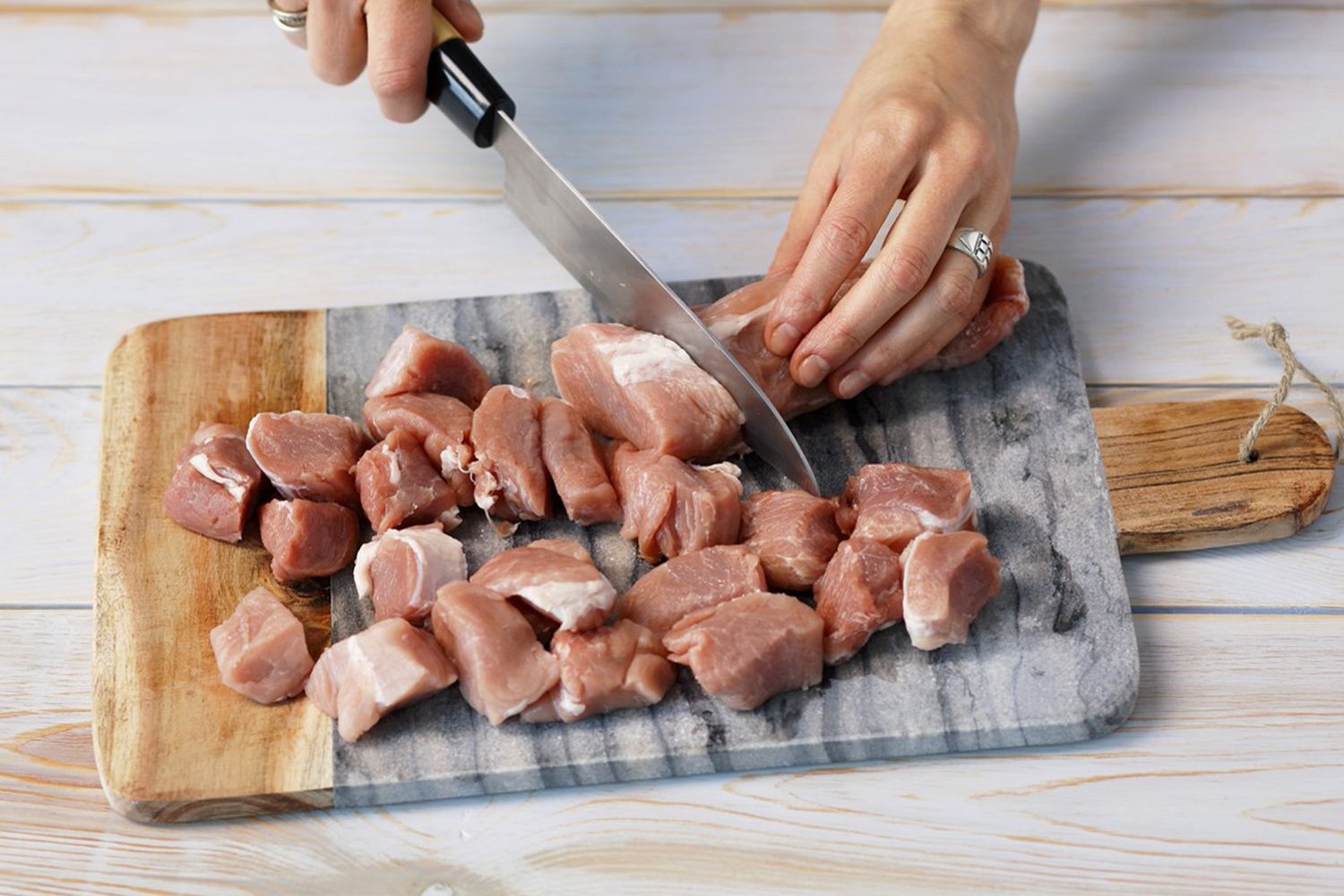 Step: 2/13
Peel and finely chop the garlic.
Step: 3/13
Grate the lemon zest and squeeze the juice.
Step: 4/13
Put the meat in a bowl and season with salt, pepper, garlic, lemon zest, some lemon juice and oregano. Add 3 tbsp olive oil.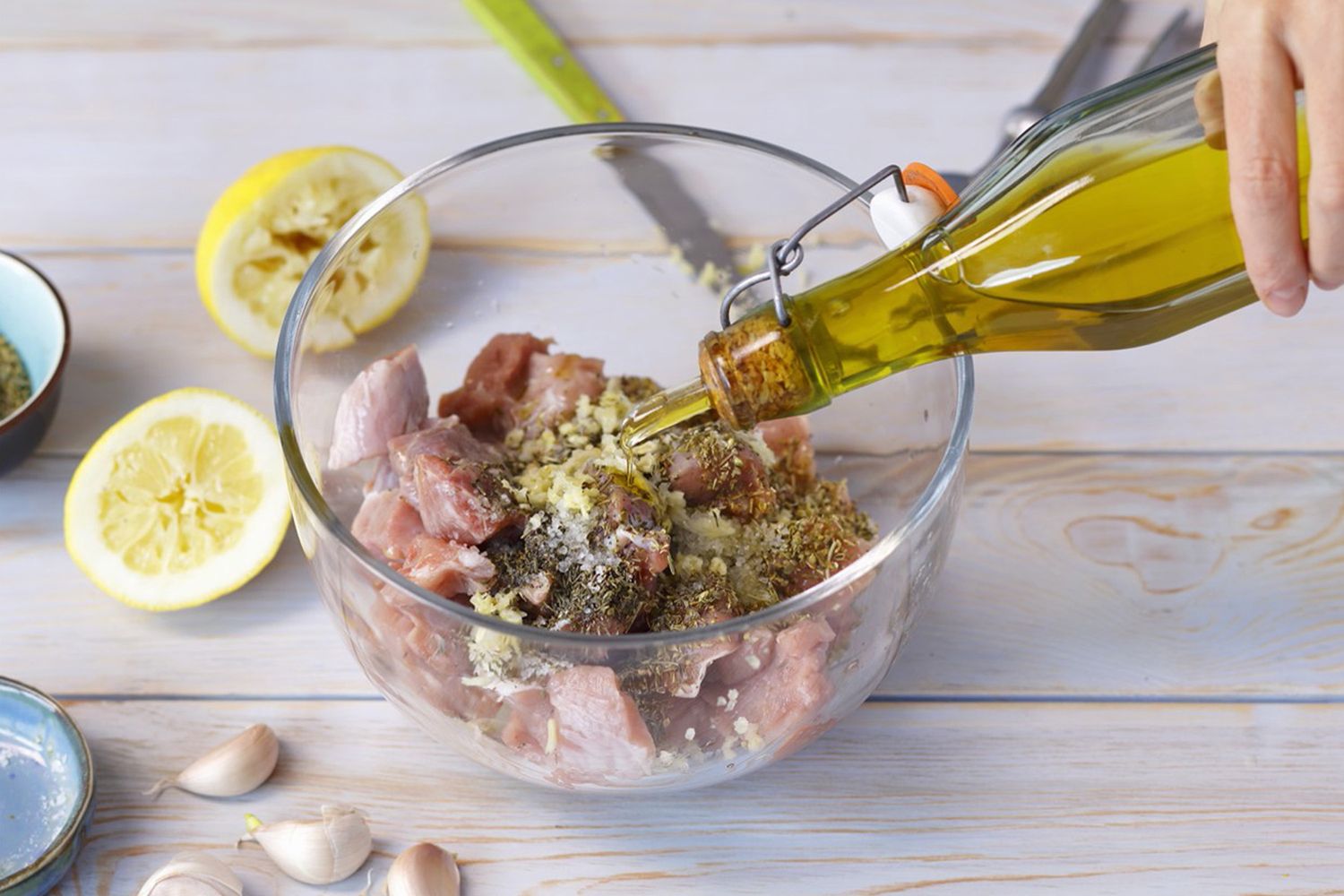 Step: 5/13
Mix well and allow the meat to marinate for 30 minutes.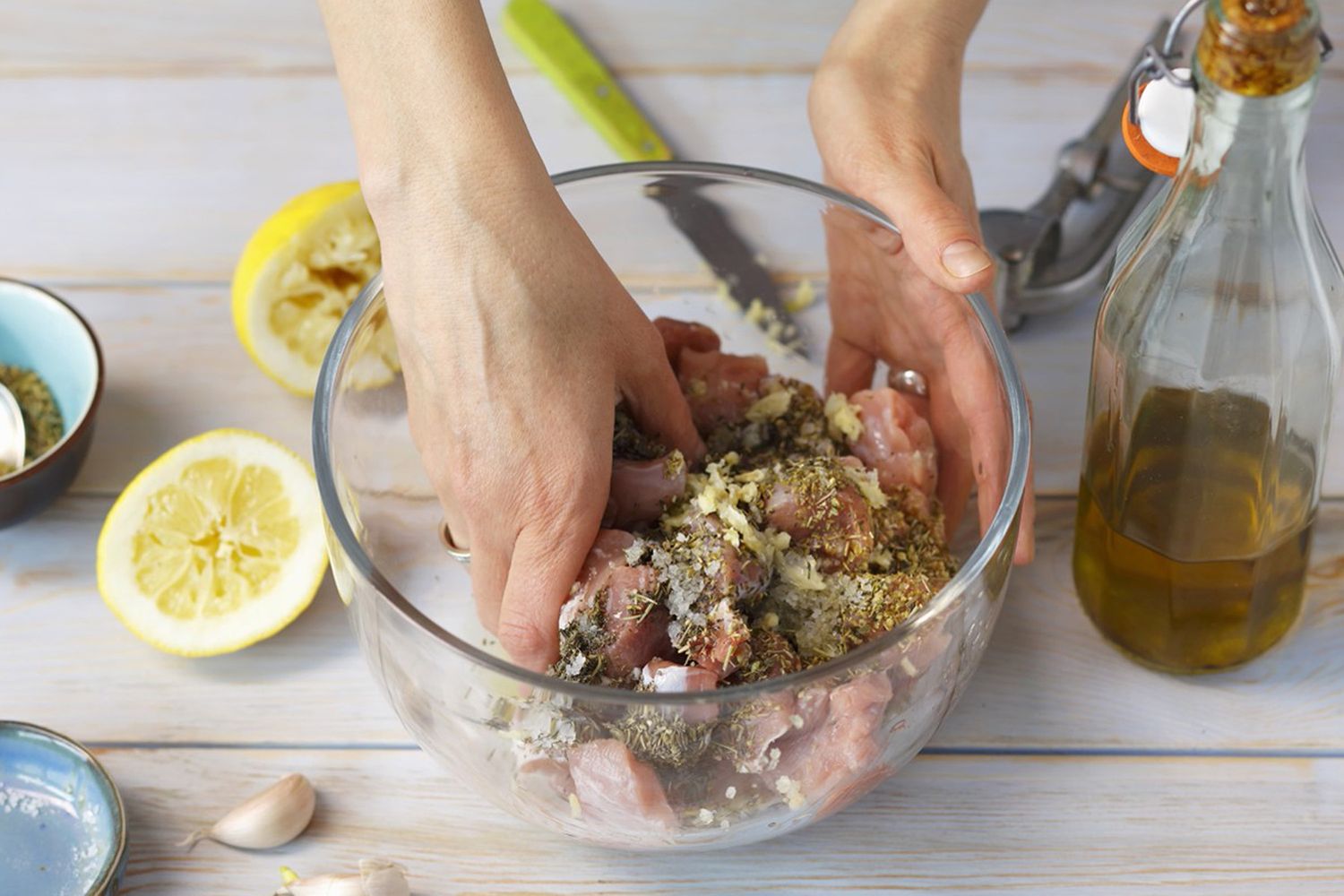 Step: 6/13
Meanwhile peel and slice the carrots. Wash and deseed the peppers and cut into small pieces. Wash the beans and cut into 3cm pieces.
Step: 7/13
Peel the potatoes and cut into 2cm cubes.
Step: 8/13
Put the potatoes in a bowl and mix with salt, pepper and 2 tbsp oil.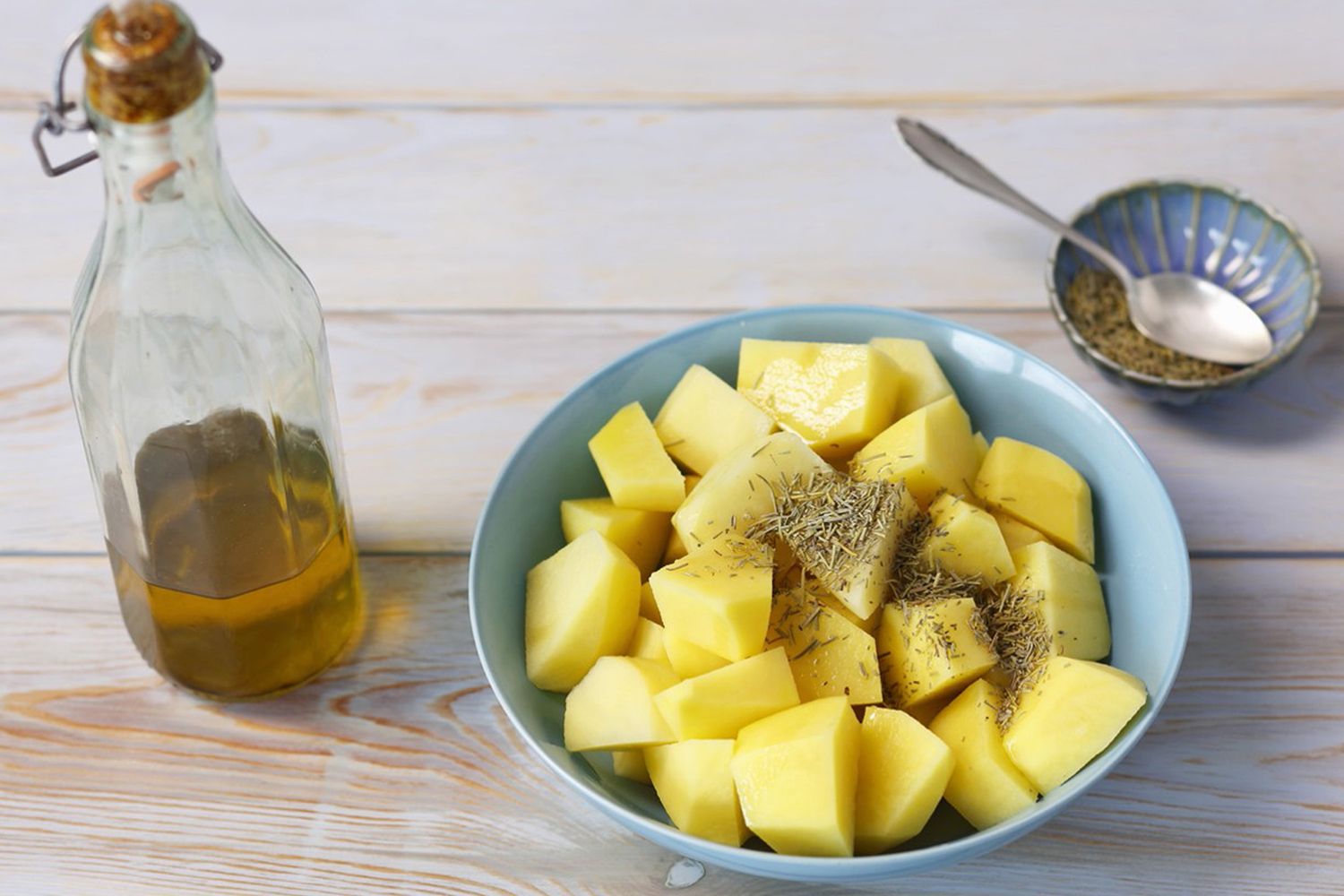 Step: 9/13
Preheat the oven to 180°C (160°C fan, gas 4). Divide the feta into 4 equal pieces.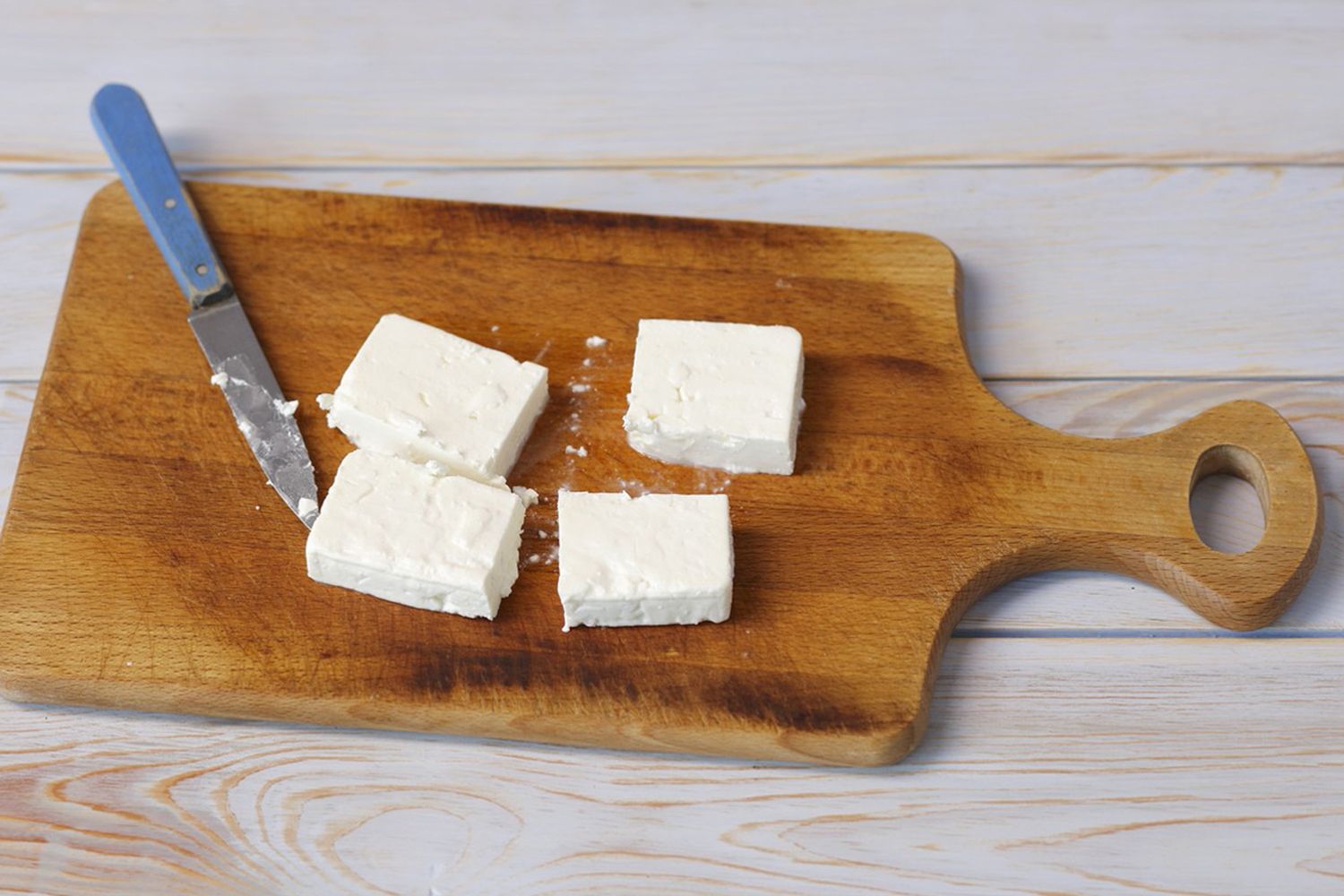 Step: 10/13
Cut 4 sheets of baking paper.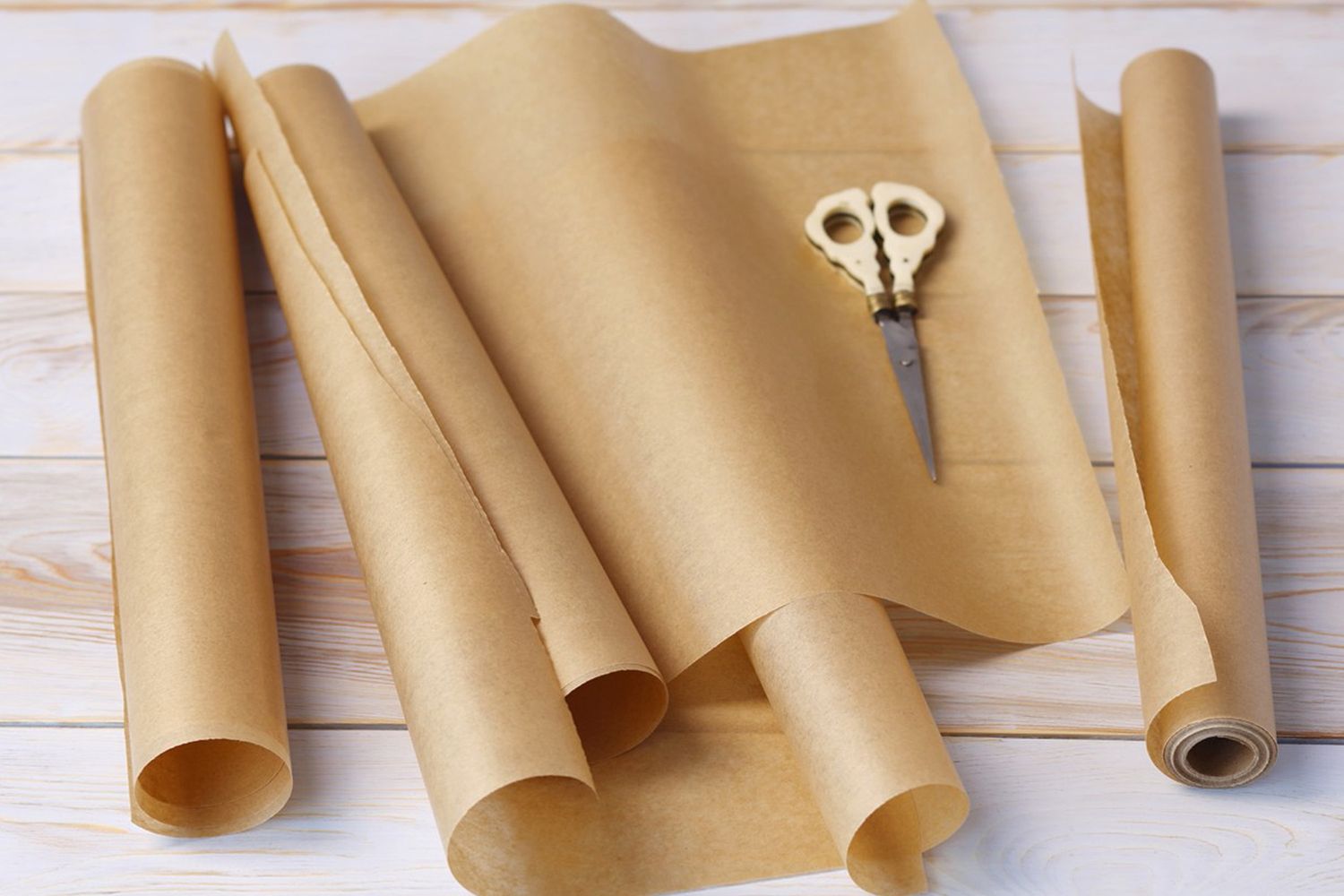 Step: 11/13
Spread out the paper sheets on a work surface and place the meat in the middle. Top with the vegetables, potatoes and feta. Season with salt, pepper and oregano and drizzle with olive oil.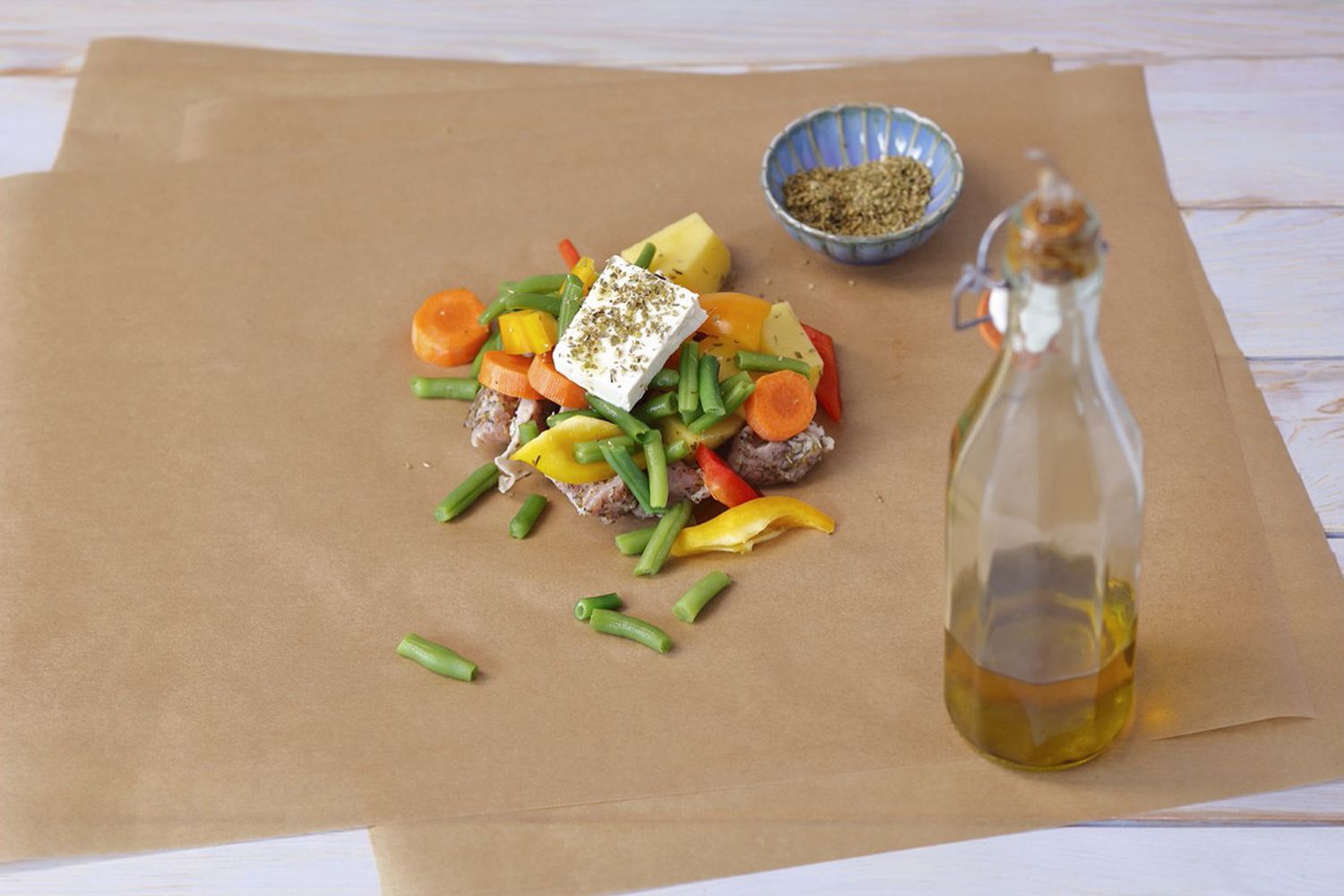 Step: 12/13
Fold the baking paper around the filling to form a packet and tie with kitchen string to secure. Place on a baking tray and bake for 1 1/2 hours.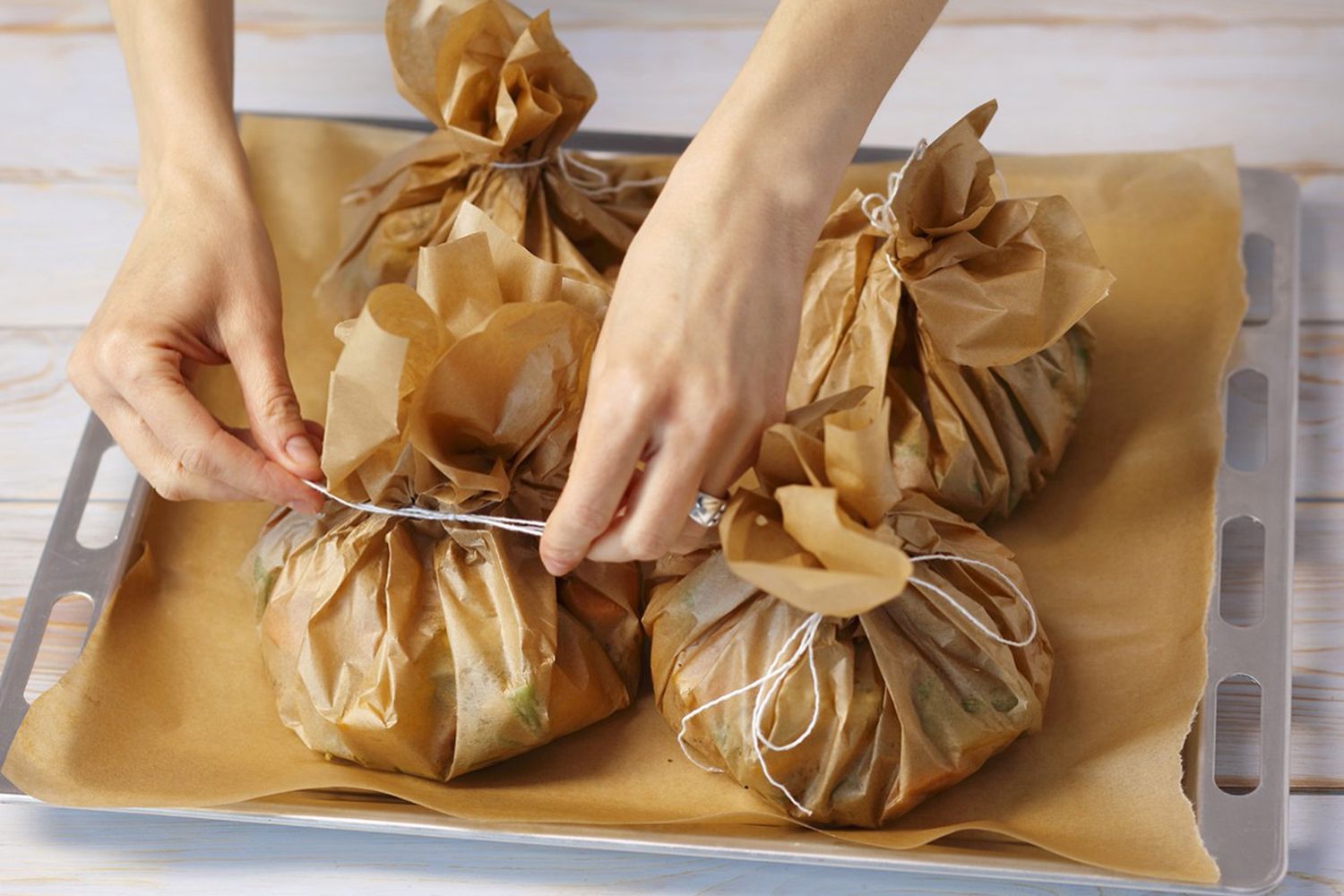 Step: 13/13
Remove the packets from the oven, place them on plates and open at the table.