Step: 1/10
Toast the cashews in a dry pan until pale golden. Cool and roughly chop.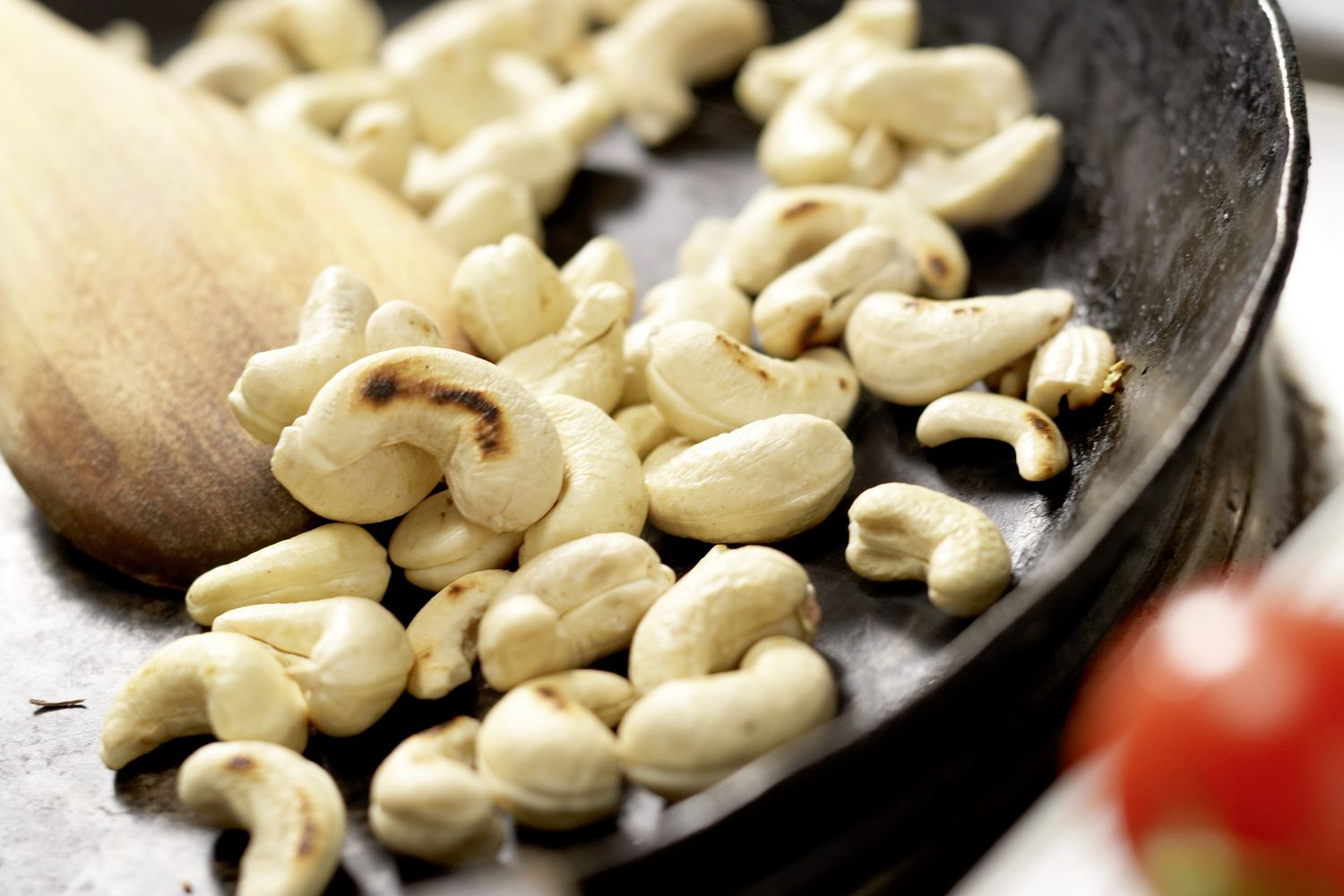 Step: 2/10
Wash the romanesco broccoli and divide into florets.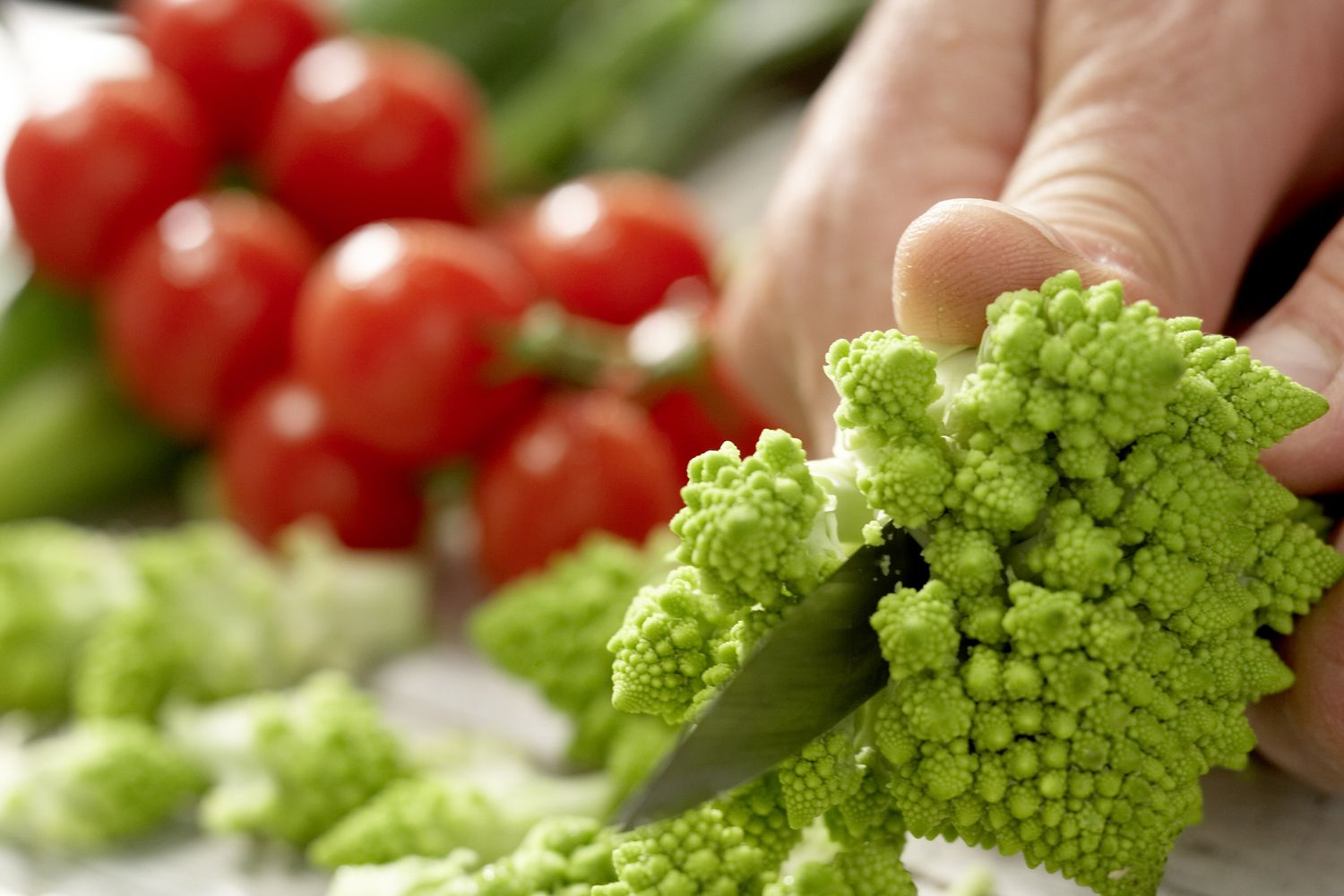 Step: 3/10
Peel the kohlrabi and cut into wedges. Peel the ginger and cut into fine strips. Wash the chilli and cut into rings.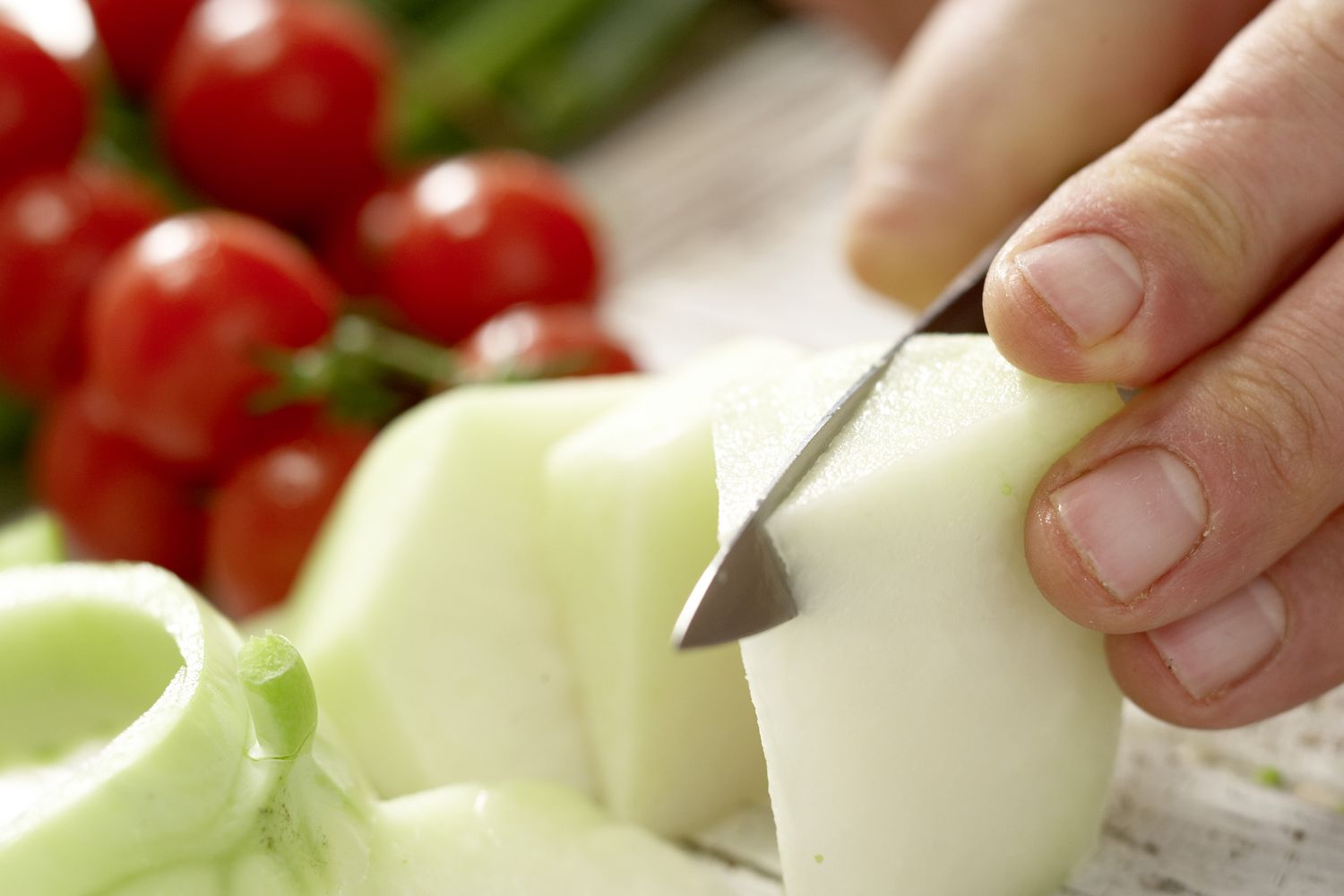 Step: 4/10
Wash the spring onions and cut into 3cm pieces.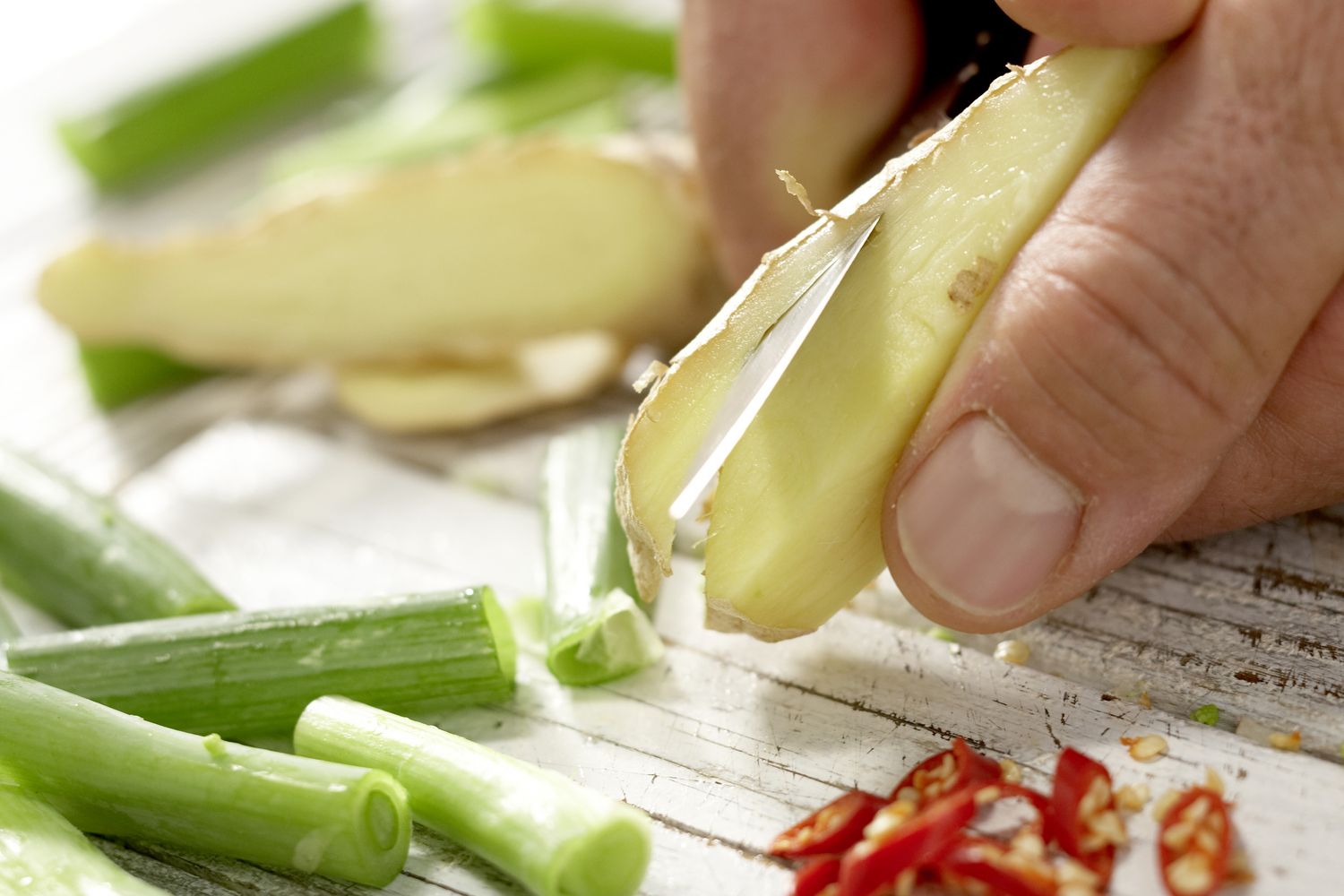 Step: 5/10
Heat the oil in a pan and briefly fry the spring onions over high heat. Remove and set aside.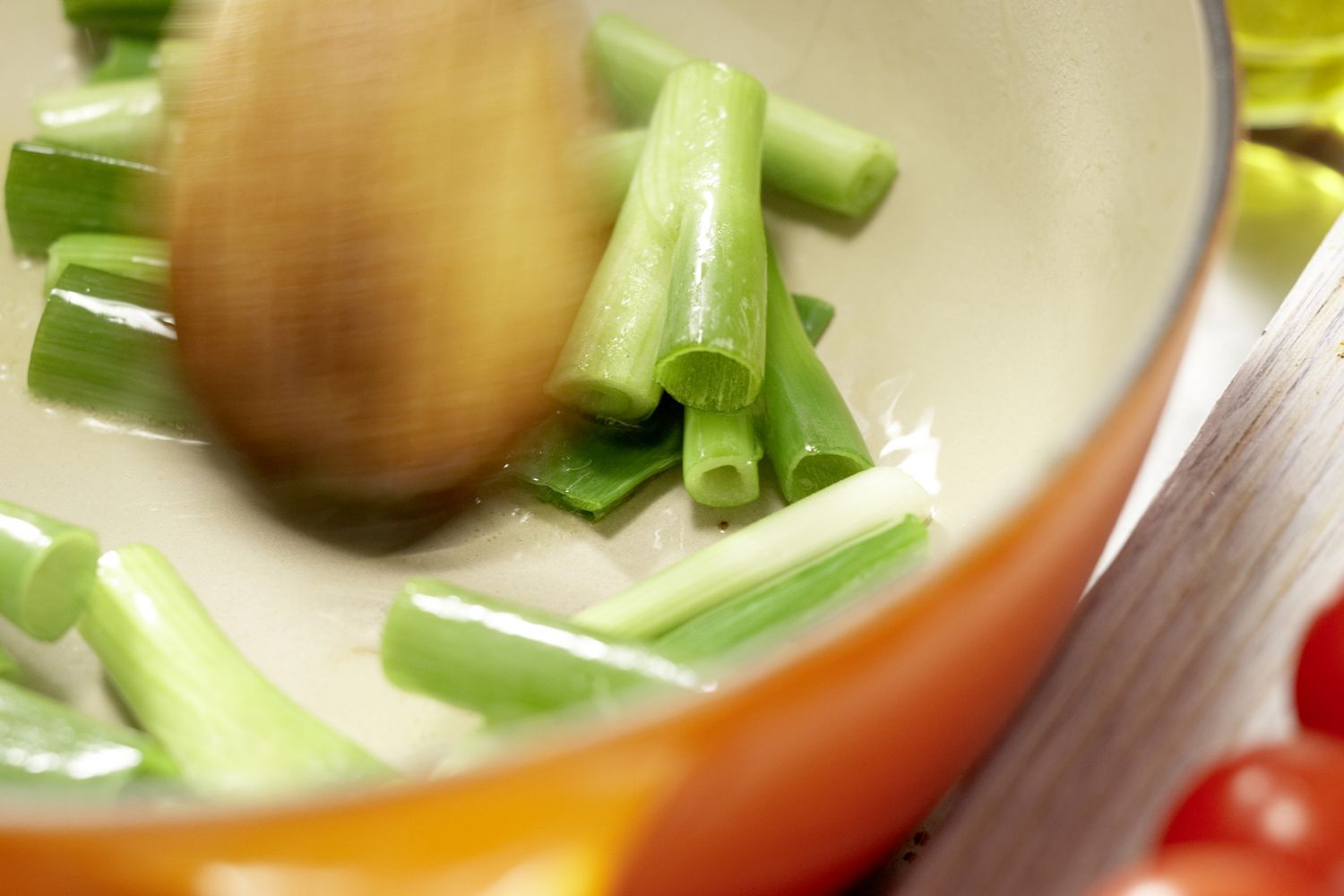 Step: 6/10
Reduce the heat. Add the kohlrabi and ginger to the pan and cook for 3-4 minutes, stirring, over a medium heat. Wash the tomatoes and add to the pan.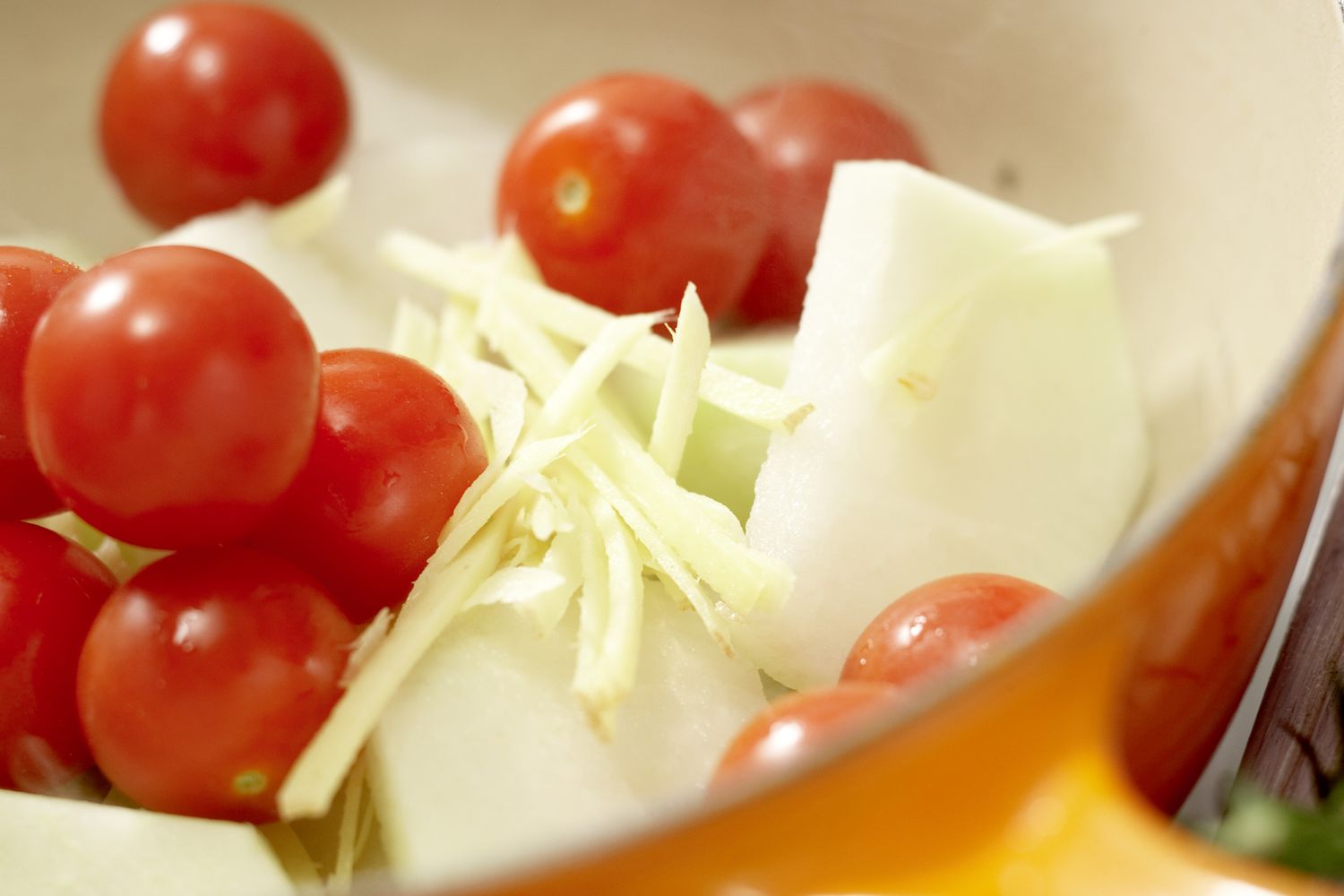 Step: 7/10
Add the chili and curry paste and cook briefly.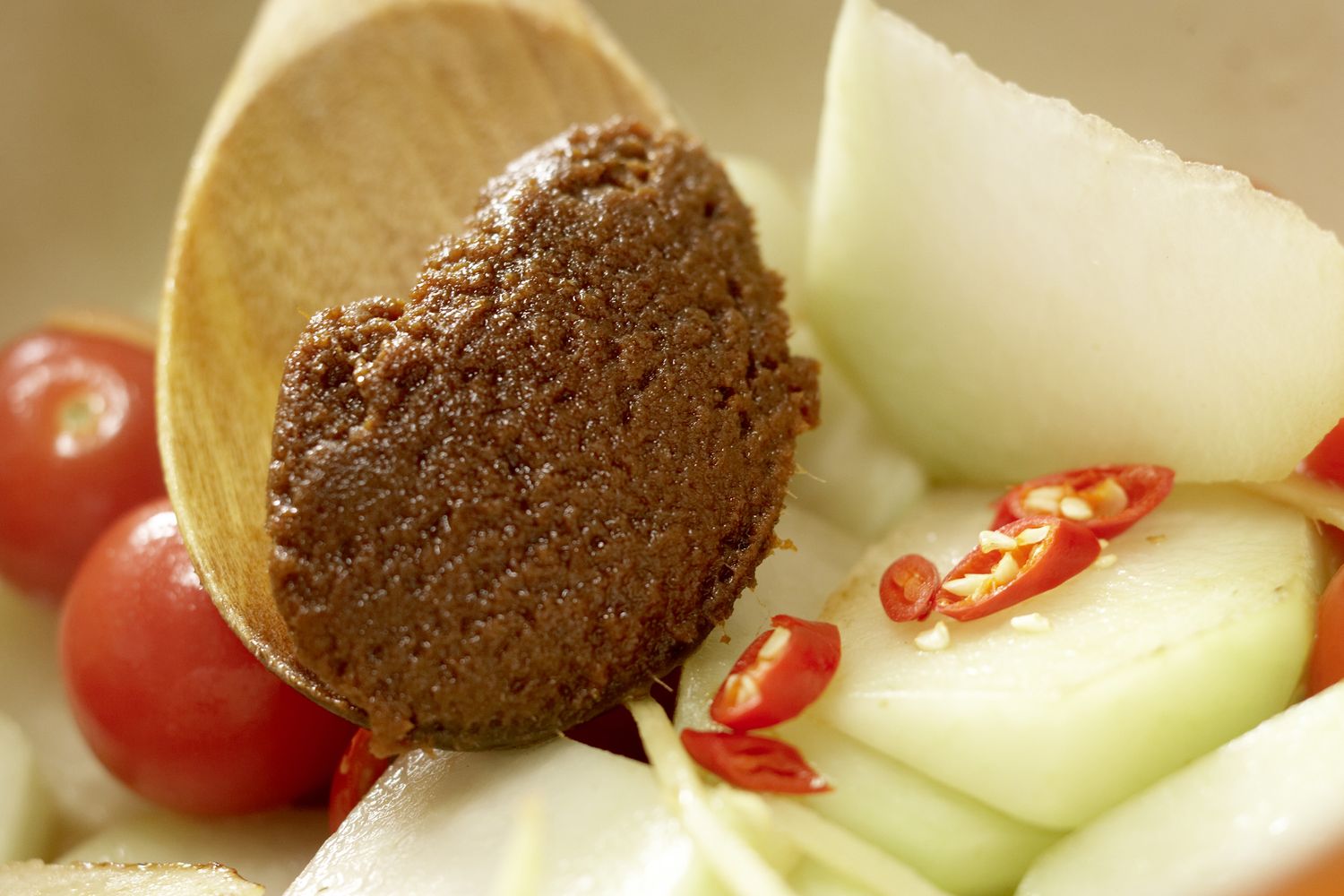 Step: 8/10
Pour in the stock and coconut milk and bring to the boil.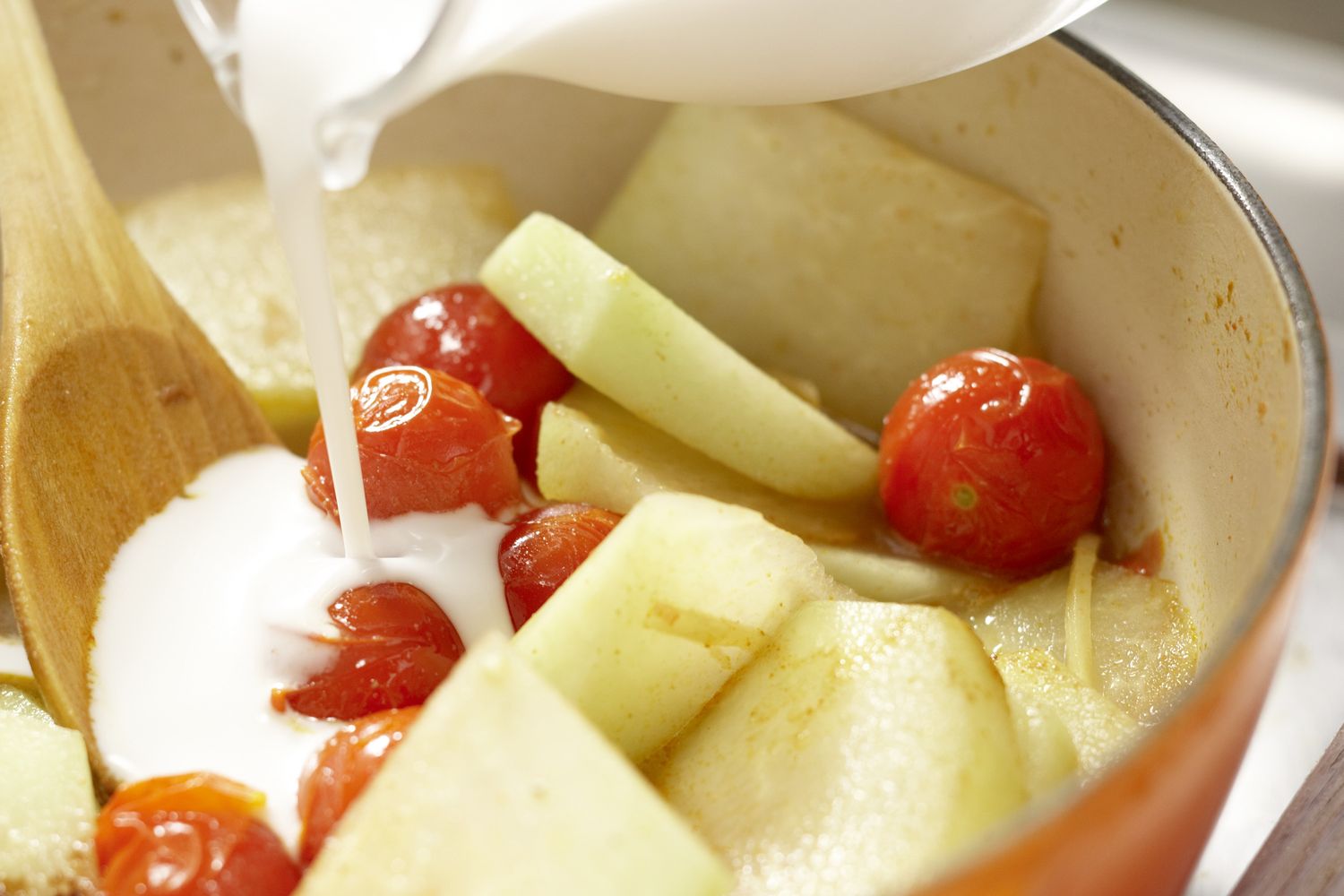 Step: 9/10
Cover and simmer over a medium heat for 5 minutes. Add the romanesco and simmer, covered, for 5-7 minutes. Stir occasionally. Juice the lime.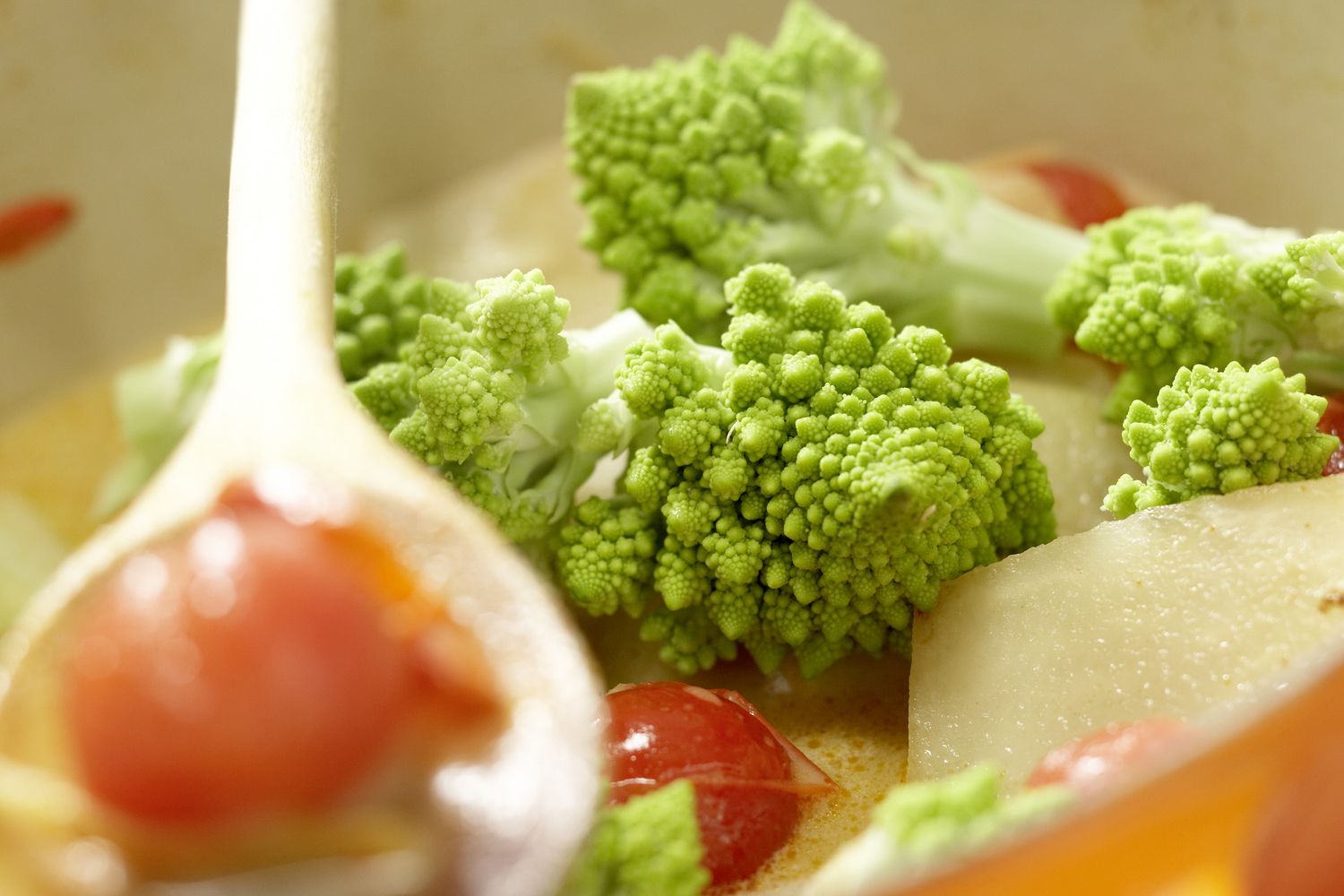 Step: 10/10
Add the spring onions to the pan, 2 minutes before the end of the cooking time. Season the curry with salt, pepper and 1 tbsp lime juice and sprinkle with the cashew nuts.