A well-stocked pantry makes everyday life easier and helps in emergency situations too. Read here which foods are must-have pantry items.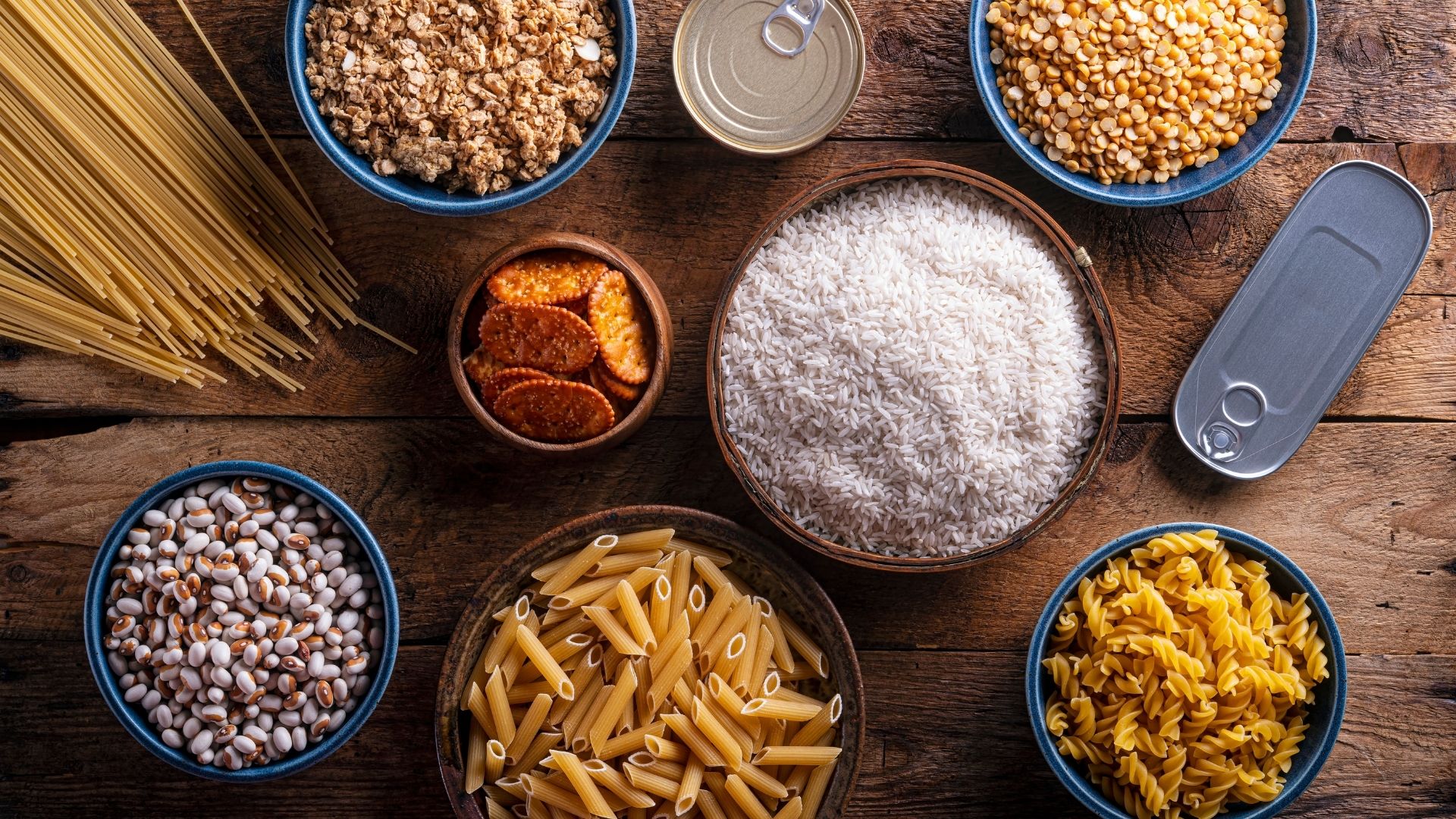 An all too familiar situation: The supermarket around the corner is already closed and, after a long day at work, all we crave is a delicious and quick meal. If the pantry is empty, the mood quickly deflates. But which foods keep for a particularly long time and are also delicious? What can we prepare in no time at all with just a few ingredients? Find out the answers to these and other questions about how to perfectly stock your pantry here.
Water and juice
In the rare case of an emergency, having enough liquids in your pantry is crucial. This is because the body cannot store water in the body for a long time, as is the case with fat, for example. Therefore, you should have a few bottles of drinking water and various fruit juices that can be stored for a long time in your pantry. It's also important to remember that water is required for preparing and cooking many dishes.
Grains
It's always good to have grains on hand! Whether it's pasta, rice, couscous, oatmeal or flour: Grains are versatile, have a long shelf life and serve as the basis for many dishes. In addition, the carbohydrates they contain make us feel full for a long time. Here's a little tip: Choose wholemeal products, which are even healthier due to the fibre they contain and taste just as good!
Pulses
Our next must-have in the pantry: dried pulses. Whether it's lentils peas or chickpeas – they all contain plenty of beneficial nutrients such as B vitamins, protein and secondary plant compounds. In addition, pulses are extremely cheap and keep for a very long time. As an ingredient in delicious stews, curries or homemade spreads, these all-rounders are well worth including!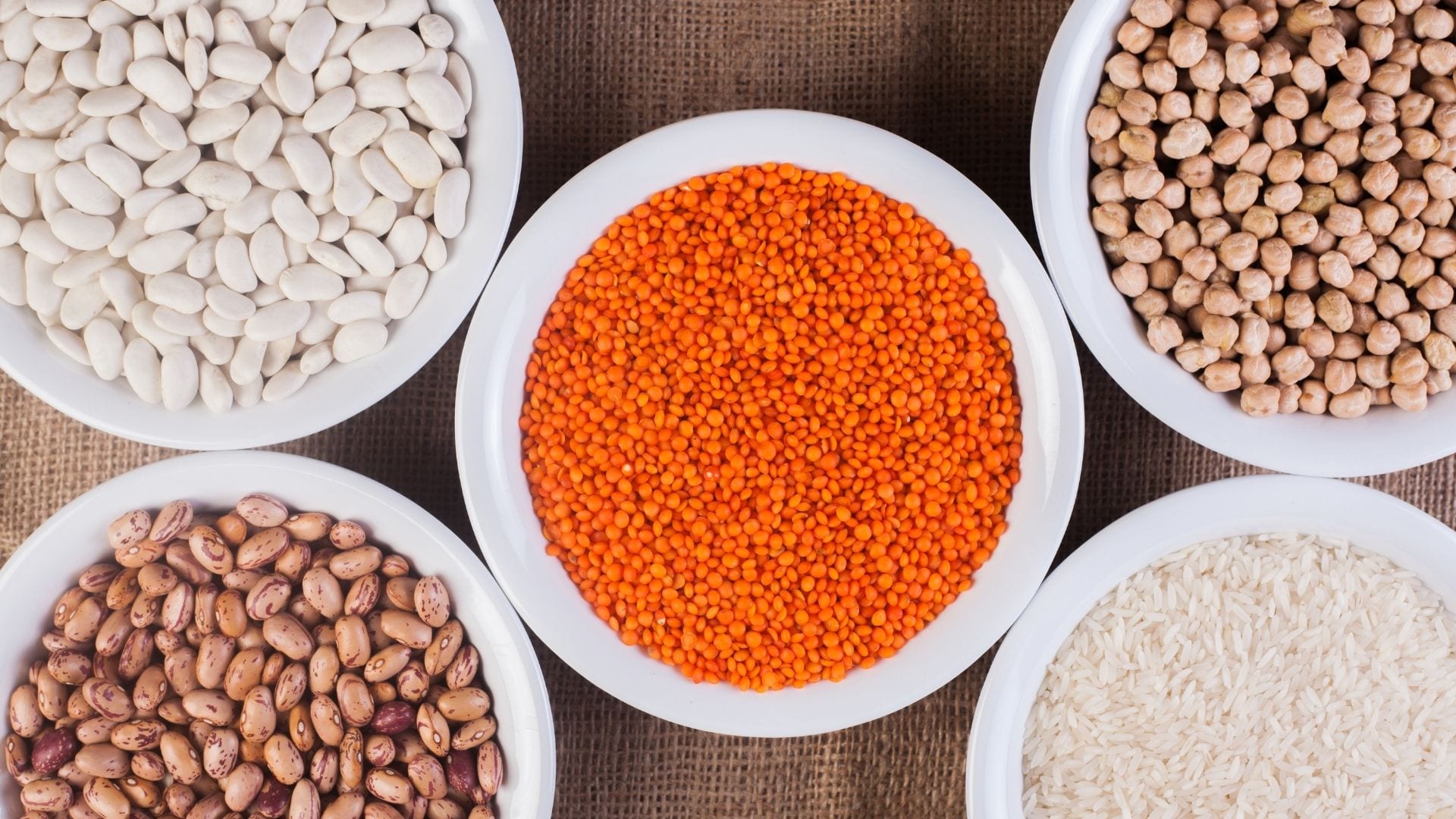 Canned vegetables and fruit
Of course fresh fruit and vegetables are much healthier, but canned fruit and vegetables should not be missing from a well-stocked pantry. Canned tomatoes, for example, can easily be made into a sauce for pasta or rice. They are also great combined with pulses or soups and stews.
However, many canned products contain high amounts of sugar and salt. That's why we recommend always using fresh vegetables and fruit when you can. With the BioFresh technology in your Liebherr fridge, you can store fresh produce for much longer. To complete your well-stocked supplies, we also recommend freezing fresh fruit and vegetables. This allows your food to be preserved even longer without losing important vitamins!
Nuts and seeds
Nuts and seeds such as almonds, walnuts or sunflower seeds are long-lasting, healthy and also delicious! The seeds are packed with nutritious vitamins and minerals and are ideal as a topping for muesli, porridge or salads. They also provide variety when baking breads and cakes. To keep your nuts and seeds edible for a long time, it is important to store them in an airtight container in a dry and dark place.
Fats and oils
Healthy fats and oils are an essential part of every kitchen. They not only give our food the necessary flavour it needs, but also supply our body with essential fatty acids. Olive oil, rapeseed oil and sesame oil can be stored for up to two years. Linseed oil, safflower oil or walnut oil have a shelf life of a few months less. You're not sure if the oil can still be used? The smell provides the answer, as expired oil quickly smells rancid.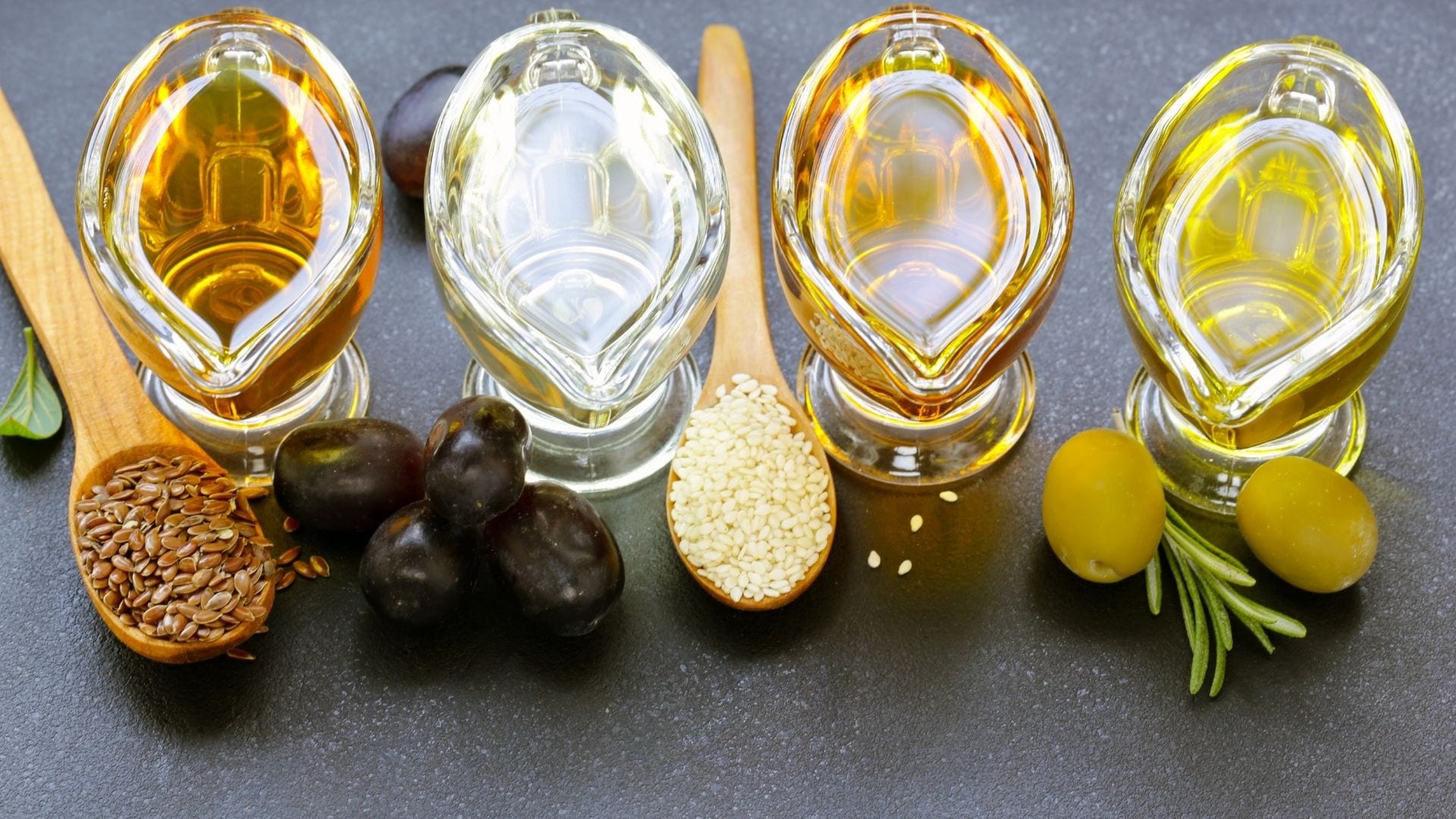 Important: Only stock up on food that you normally like to eat. That way, it's easy to make sure nothing goes off. Ideally, you should use the products listed regularly in everyday cooking so that your pantry can be constantly replenished. Older foods should always go at the front of the shelf! For a balanced diet, combine your pantry supplies with fresh produce from the supermarket.
#stockingup, #storage, #emergency, #pantry, #larder, #water, #pulses, #cannedfood, #nuts, #seeds, #fat, #oil, #freezing, #drying, #preserving