The summer is yet here to stay and what better way to make some refreshing cocktails and mocktails to beat the heat. We bring you 6 new easy to make summer drinks that will refresh you and add the limelight to your party. Learn these easy recipes here and showoff to your friends and family.
These 6 drinks can be made in alcoholic and Non – alcoholic versions so for the one's who like their alcohol and for those who wish to be sober it's a win-win.
Mango Jules Cocktail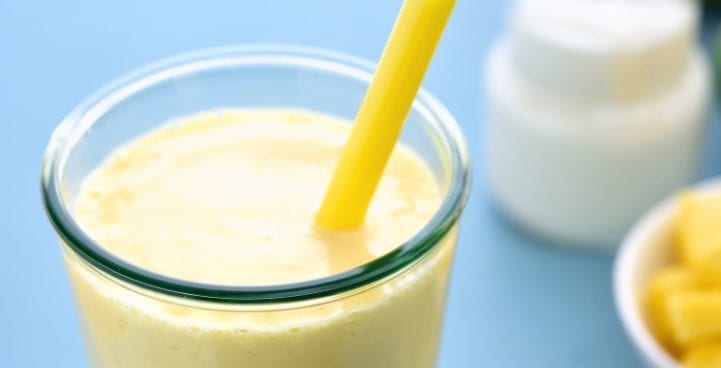 Fresh Mangoes are still in season and what better way to make your favorite fruit cocktail. This one is the star of your party this mango season try one of these and you will be in the spot light.
What you need: mature fruit mango, milk, vanilla ice cream, vanilla extract, rum, sugar and pineapple juice.
How to make: Pass all ingredients into the blender, add ice, and blend again until a homogeneous mixture is obtained.
Non-alcoholic option: do not put rum.
Cocktail with mint and watermelon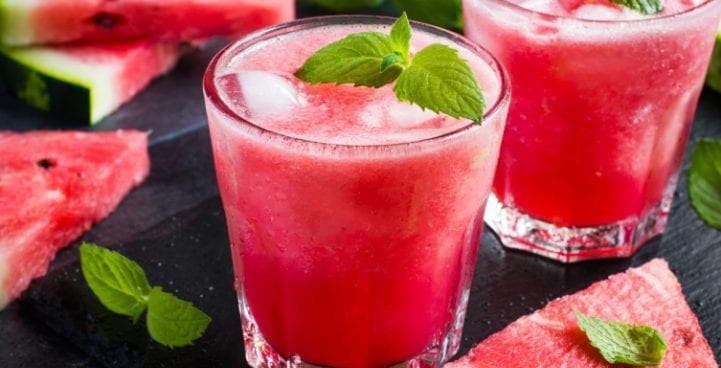 You will definitely not be wrong if you decide to prepare this drink. It is ideal for your Sunday brunch or dinner.
What you need: puree of watermelon, mint leaves, white wine, thin pieces of watermelon for decoration.
How to make: Mix the watermelon and wine in the shaker or mix well in a large kettle if the quantity is greater. Pour into a glass and add mint leaves and pieces of watermelon.
Non-alcoholic option: replace the wine with cider or soda.
The Queen of the Pearls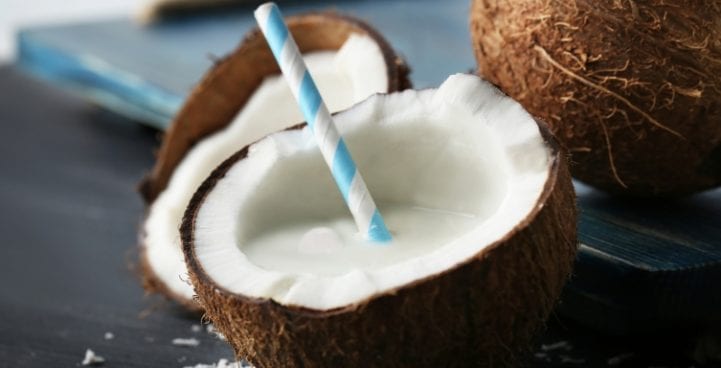 Unprecedented exotic and style – the one is a real temptation for the senses. You can also serve it instead of dessert and add some variety to your party.
What you need: vodka, coconut milk, syrup or lemon nectar, lime juice, sago pearls , coconut sawdust.
How to make: combine the vodka, coconut milk, lychee syrup and ice into the shaker. Pour the beverage into a cocktail or coconut shell. Add the sago and coconut sawdust pearls.
Non-alcoholic option: do not add vodka
Mojito with grapefruit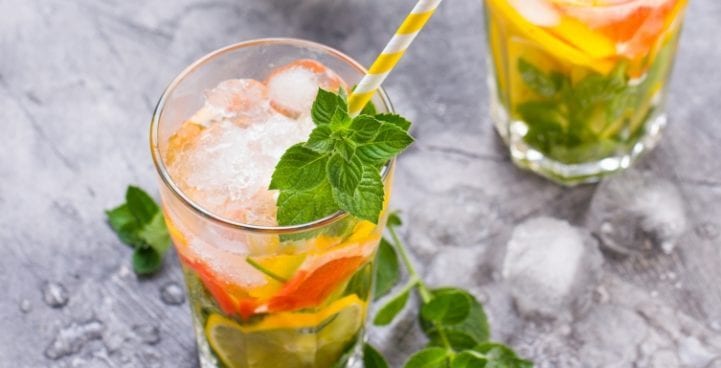 Classic cocktail to which we have added a sip of summer mood. Sip it by the pool or in the noon. This classic drink never goes wrong.
What you need: thinly sliced ​​grapefruit and lemon, mint, sugar, rum, lemon juice, carbonated water.
How to make: Mix a small portion of lemon juice, mint and sugar into a glass or jug. Mix the mixture well to make the peppermint taste stand out and sugar melt. Drain lemons and grapefruit by adding rum. Mix all together and add soda and ice to the finished cocktail. Decorate the glass with pieces of grapefruit or lemon.
Non-alcoholic option: do not add rum.
Citrus Sangria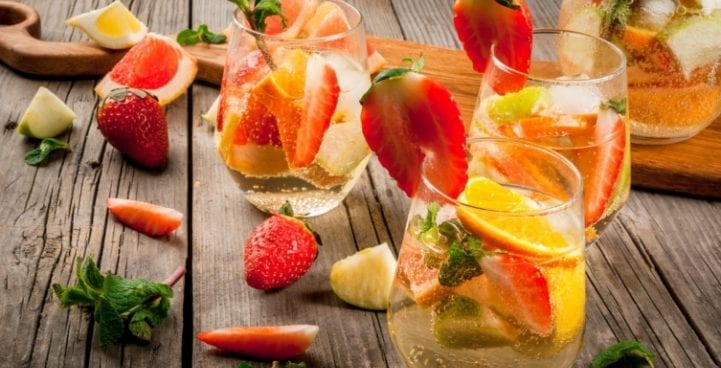 Holla to the spirit of Spain – an incredible fiesta of tastes. The citrus sangria is your best friend on a warm summer day.
What you need: chardonnay (or other white wine), finely chopped fresh strawberries, lemon slices, slices of grapefruit, carbonated water, ice.
How to make: Put strawberries and slices of lemon and grapefruit in a large jug. Fill the fruit with the white wine, stir well and let the mixture sit for a night in the refrigerator. Before serving, add ice and carbonated water to the sledge.
Non-alcoholic option: replace the wine with more carbonated water.
English Garden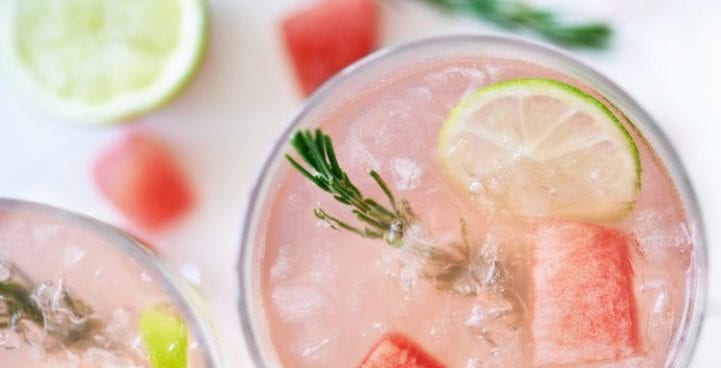 A refreshing spring cocktail that will captivate you with a colorful flavor and sour taste. It is ideally combined with seafood, salads or light local delicacies for those quite evenings by the sea side calms your nerve while you hear the shore.
What you need: dry rosé, lime juice, pieces of watermelon, rosemary, pieces of lime, a pinch of salt.
How to make: rosemary and lime juice are mixed in a tall glass. Fill the crushed ice into the glass and a pinch of salt and stir again. Add some more crushed ice and finish the cocktail with the pieces of watermelon, slices of lime and rosemary.
Non-alcoholic option: use soda instead of rosé.
Never miss an update. Subscribe to our newsletter today.