The freshness of a quintessential summer treat just got cooler! Popsicles are the perfect summer refreshers for cooling off after a run through the sprinklers or a hot day at the park, not even adults can resist them!
These freezer treats come in all shapes and sizes, from hearty pops to hold you over to the next meal to a sweet thirst quencher crafted for particularly warm days. There's nothing cooler than the thought of enjoying homemade popsicles on a hot summer day. The problem with the popsicles brought from store is the fact that they typically contain artificial sweeteners, flavours and high fructose corn syrup. But not these!
Cool down this summer with some fun, frozen, homemade Popsicle recipes.
1.Key lime pie popsicles: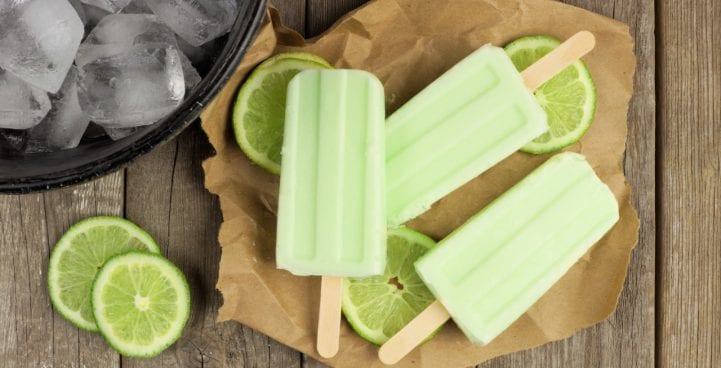 The ingredients you need:
2 cans organic coconut milk or whole milk

Juice & zest of 1 lime or 10 drops of lime essential oil

3 TBS honey

pinch of salt

1 c chopped macadamia nuts
How do we make ?
Mix coconut milk, zest, honey and lime juice in a blender. Pour the mixture into Popsicle molds or respective cups and allow it to freeze for about 6 hours. Before serving remove from mold and roll into chopped nuts and there you go!
2.Peach lavender popsicles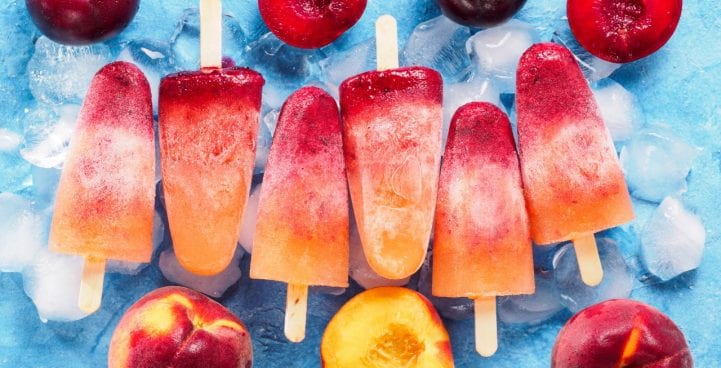 Apart from Peaches we need a few more ingredients.
10 peaches
2 TBS honey
4 sprigs of fresh lavender or 2 drops Lavender essential oil
How do we mix it up?
Mix the peaches and honey in a blender. Add additional leaves from the sprigs of lavender and stir with a spoon. Pour into Popsicle molds or respective cups and let it free for 6 hours. Peach lavender Popsicles are ready to go!
3.Banana Colada Popsicle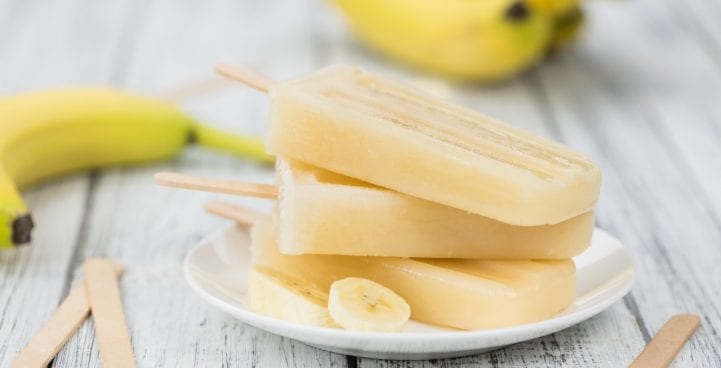 Let's go bananas with the colada.
4-5 bananas

2 cans of organic coconut milk

1/2 tsp pure vanilla extract

1/2 tsp salt

1 c chocolate chips

1/2 c coconut flakes
How do we blend it ?
Mix bananas, vanilla, coconut milk and salt in a blender. Blend till it mixes to the core. On the other hand, toast coconut flakes in a pan over medium heat for about five minutes. Pour the liquid mixture into Popsicle molds or respective cups and put it on freezer for 6 hours.
Nothing can beat the heat of summer better than a frozen and tasty treat like Popsicles! Fresh and healthy ingredients coming together to form ice pops, also not to mention these Popsicles are an easy way to add more nutrients into your day without using refined sugar.!
Try These easy-breezy DIY Popsicle recipes today! Stay Cool this summer. Subscribe to our blog for more fresh news! Love Food Love Liebherr!