A buttery aroma, flaky layers and that crunch on the outside. If a freshly baked croissant doesn't cross your mind, remove that food connoisseur title from your social media profile bio.
What is a croissant, essentially? Rather, the most common question is: how do you pronounce it? Tricky question, with different answers. But the most basic pronunciation (and original too) is 'kwa-sawn'.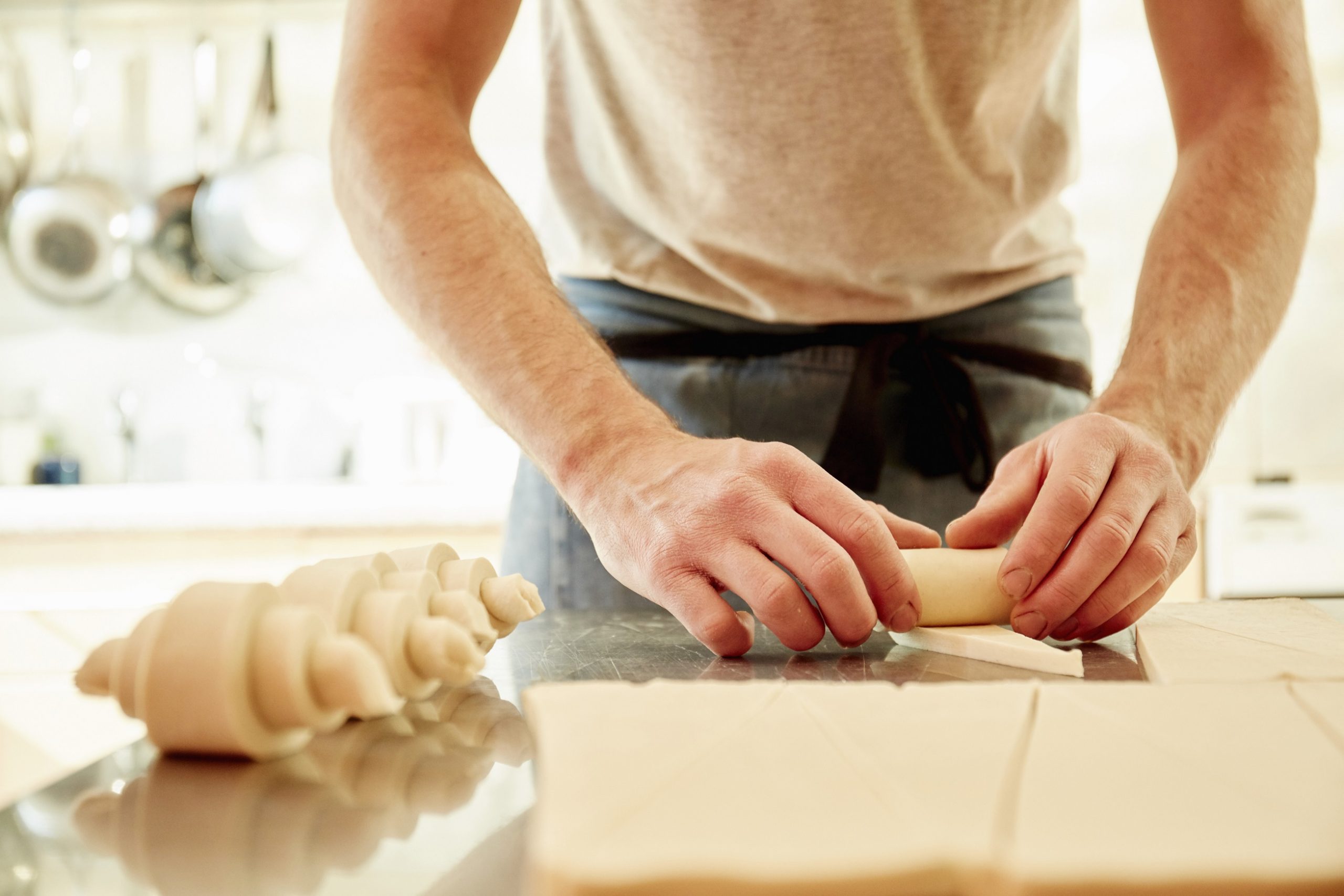 To list down the ingredients a croissant is made up of would be an easy task. But the art of making a croissant is something that only a few can master. A perfect croissant is one that exudes a buttery aroma, has a flaky texture and its layers are what dreams are made of. Perfecting a croissant takes more than a few tries. Perhaps, the recipe in this blog could be referred to for any occasion, even as a snack while lounging on the couch. Follow these simple steps to bake, what we like to call, crescent goodness. Or buttery arcs. We're still dicey about what to call it, but let's just settle with – 'the perfect croissant'.
Ingredients:
For the dough
500 g all-purpose flour
140 g water
140 g chilled whole milk
55 g sugar
40 g softened butter
11 g instant yeast
12 g salt (only if you're using unsalted butter)
Lamination
1 egg (for the egg wash)
Chilled unsalted butter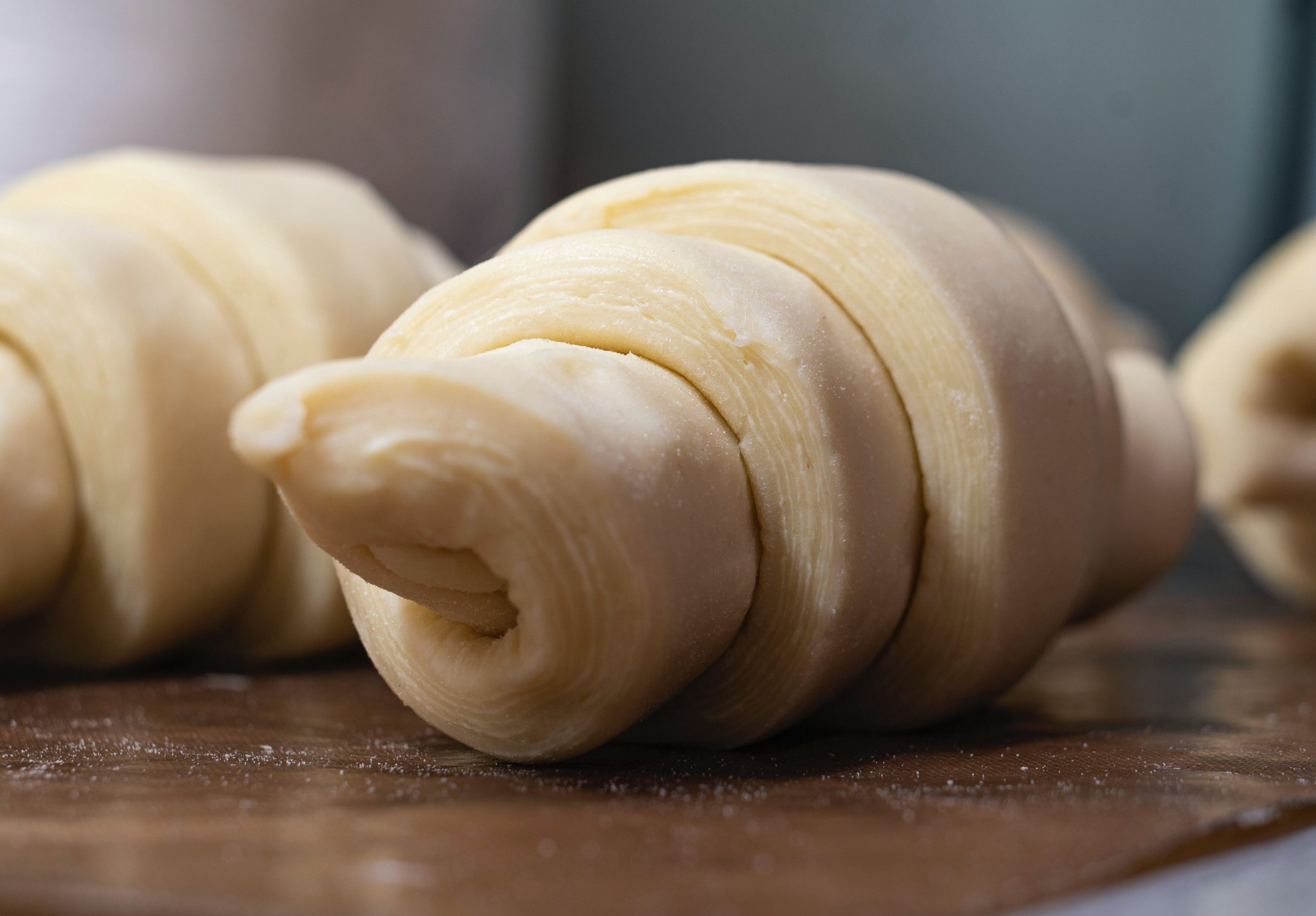 Steps to follow:
Step 1:
Combine all the ingredients of the dough and knead it well for 5 minutes. You could use your stand mixer, or if you skipped bicep day, work those arms!
Step 2:
Place the kneaded dough in a dish, cover it with cling film or a silicon cover and set it aside in the refrigerator overnight.
Step 3:
Take out the cold butter directly from the refrigerator and place it on a wax paper. Remember, the butter should be really cold. In case you forget, just press the SuperCool button on your Liebherr!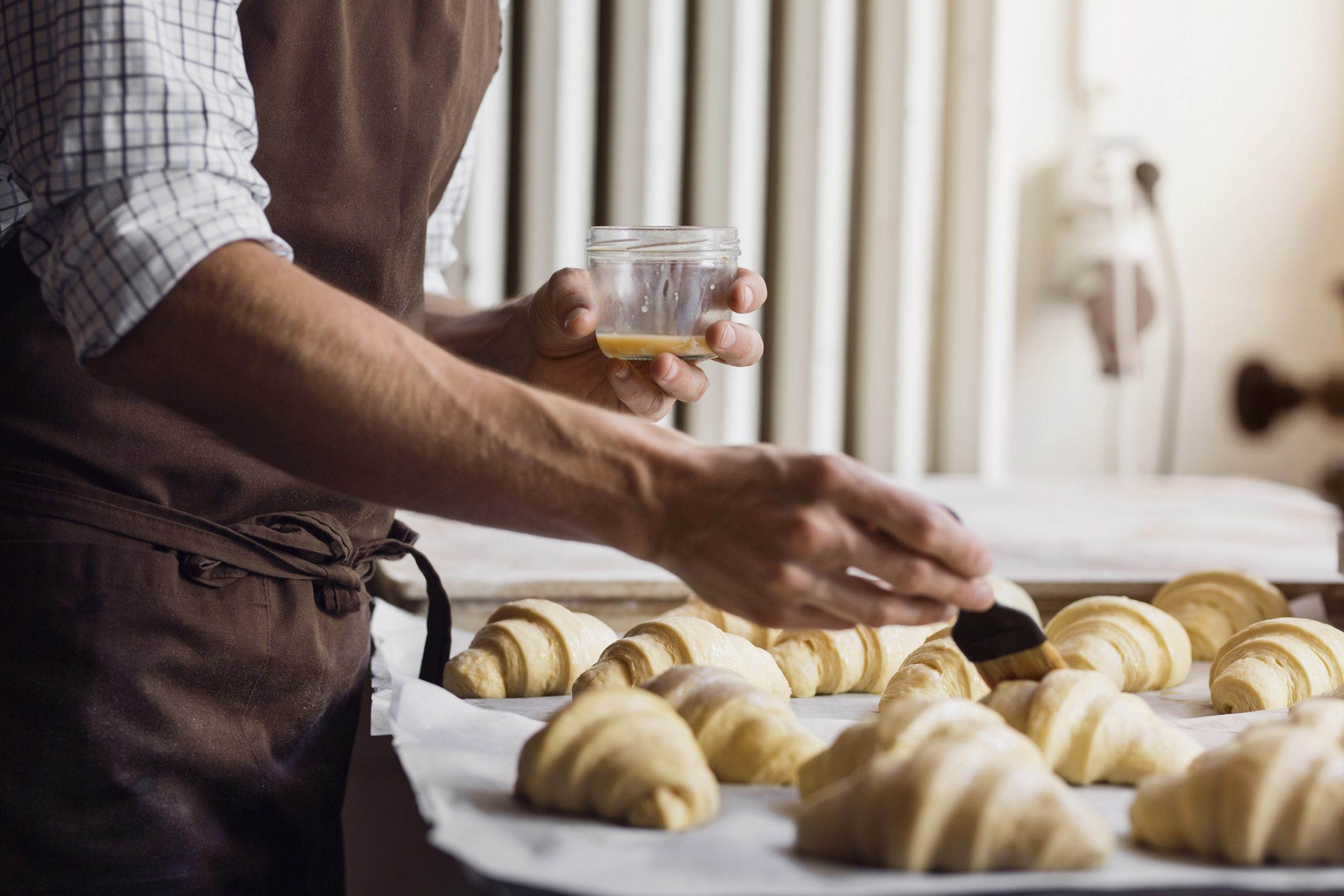 Step 4:
Place another sheet of wax paper over the butter and start pounding it in, or flattening it out into a square shape with a rolling pin.
Step 5:
Take the dough out of the fridge and roll it into a square shape. Roll it out to a size bigger than the size of the flatly squared butter.
Step 6:
Place the flatly squared butter on top of the rolled out dough. Slowly, and precisely enclose it by flipping the dough flaps from all four sides.
Step 7:
Now lightly dust it with flour and start rolling out the butter infused dough. Roll from the centre to the edges so that the butter is evenly spread out.
Step 8:
Once all evened out, fold the dough on top of each other from both ends. Cover it in cling wrap and refrigerate overnight.
Step 9:
Take out the dough and this time roll it out to its farthest length. Ensure there's still a little thickness for those perfect layers.
Step 10:
Place it horizontally and make markings at equal spacing for triangles. So your upper side will have markings at 10 cms* each, therefore the lower side can have markings at 5.5 cms each. (*Markings can differ depending on the previous steps)
Step 11:
Diagonally cut at the markings with the help of a pizza cutter, into perfectly precise triangles. Then, lightly roll out the triangles just a bit and make a small cut in the middle of the base of the triangle.
Step 12:
Gently roll the base of the triangle to the tip while also having firm control over the shaping. Repeat for the rest.
Step 13:
Place these adorably tiny pockets of butter on a baking tray and brush the surface with the egg wash.
Step 14:
Proof these in a briefly preheated oven at about 25°C for 2 hours. Don't bake it in an oven too hot, or else the butter will leak out.
Step 15:
Before you begin the final baking, brush it with the egg wash again.
Step 16:
Bake the croissants for 6 minutes at 195°C and lower the temperature to 165°C for 9 minutes. Leave it out for a bit on the cooling rack, and then attack!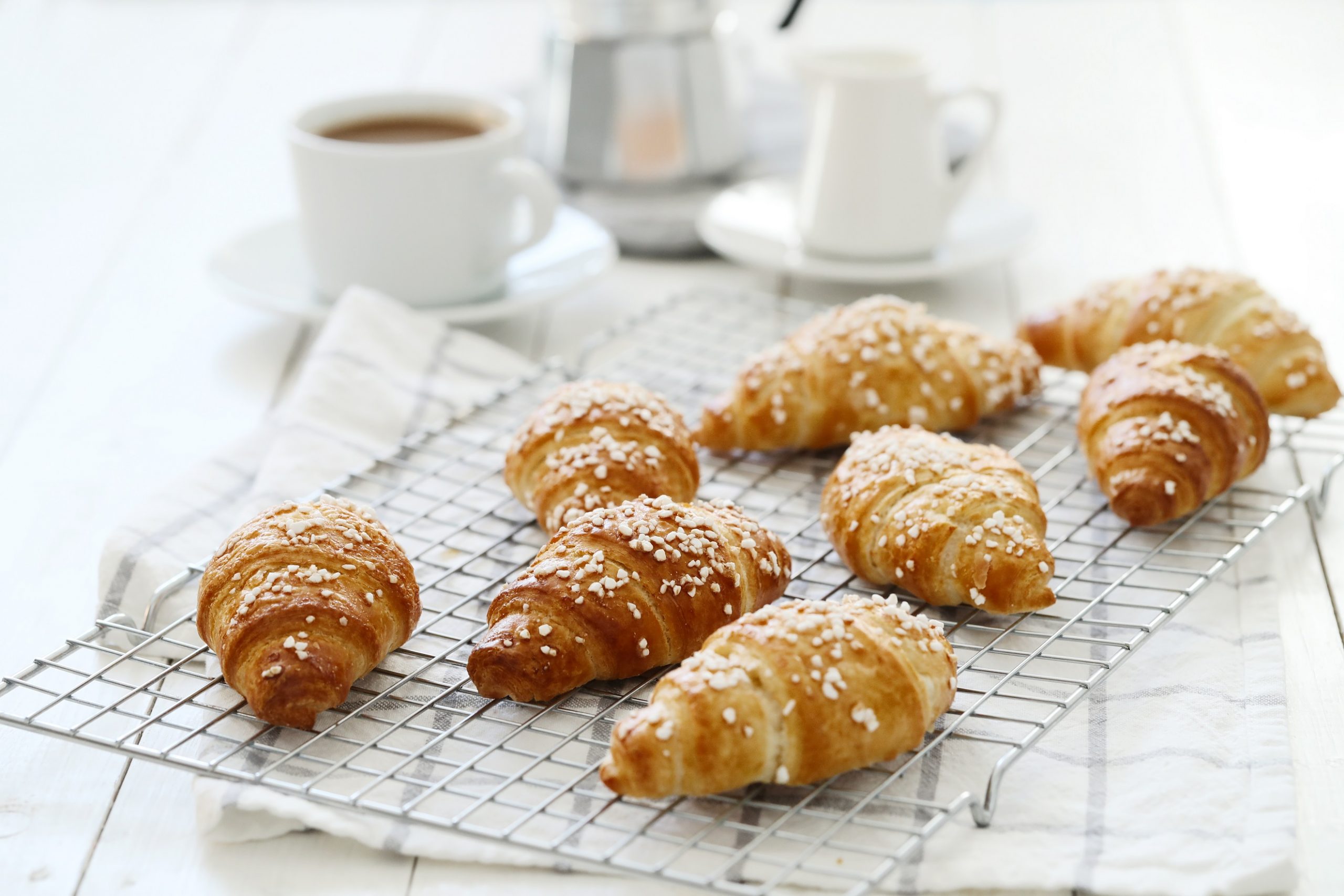 16 steps and innumerable folds later, if you ain't holding this skillfully folded, warm, flaky pillow of butter, or what others like to call a croissant, we say give it another shot. It really is worth it!