Step: 1/9
Wash and dry the potatoes and halve them lengthwise. With a knife, cut a cross about 1 cm deep on the cut surfaces.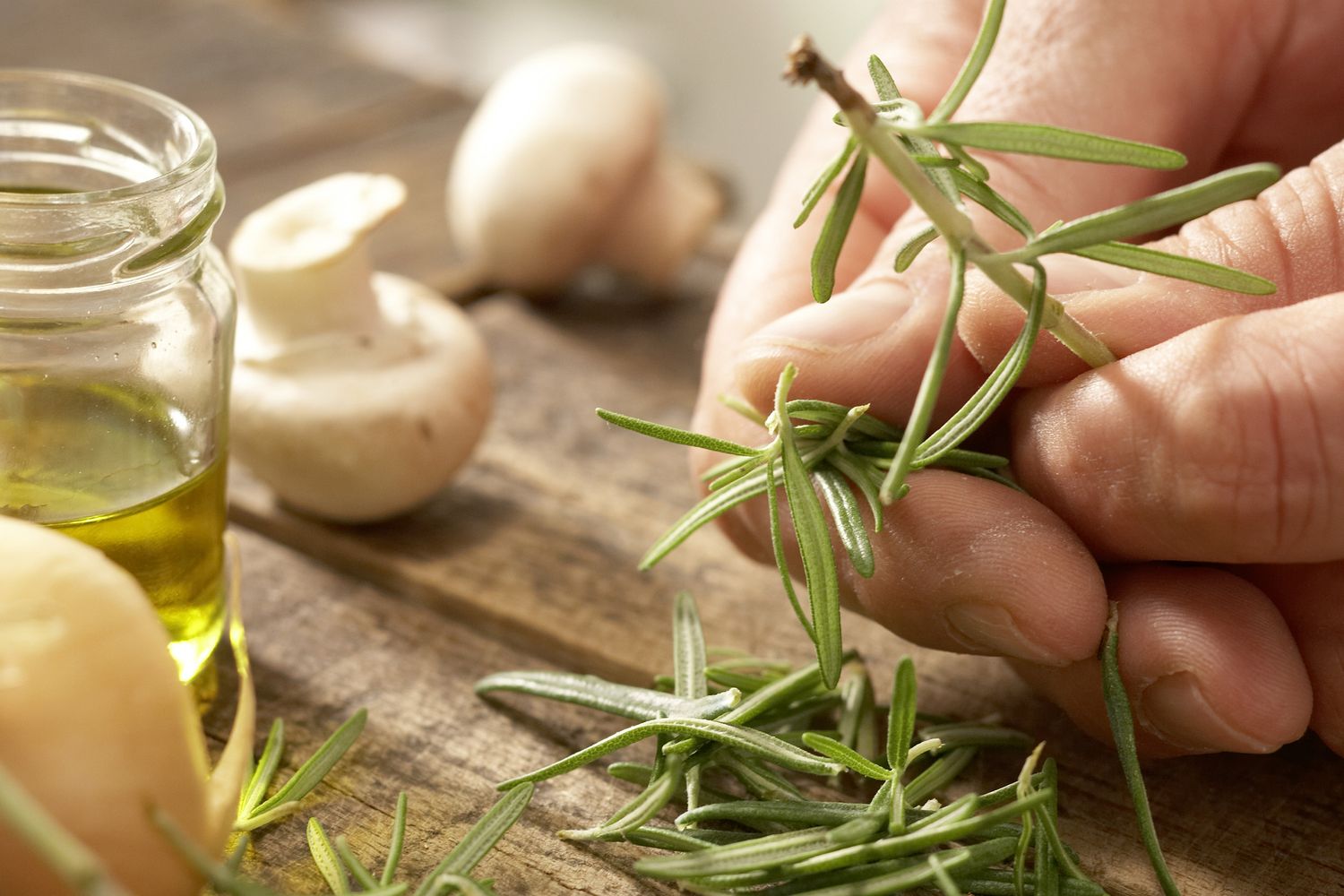 Step: 2/9
Wash and dry the rosemary. Remove the leaves from the stalks.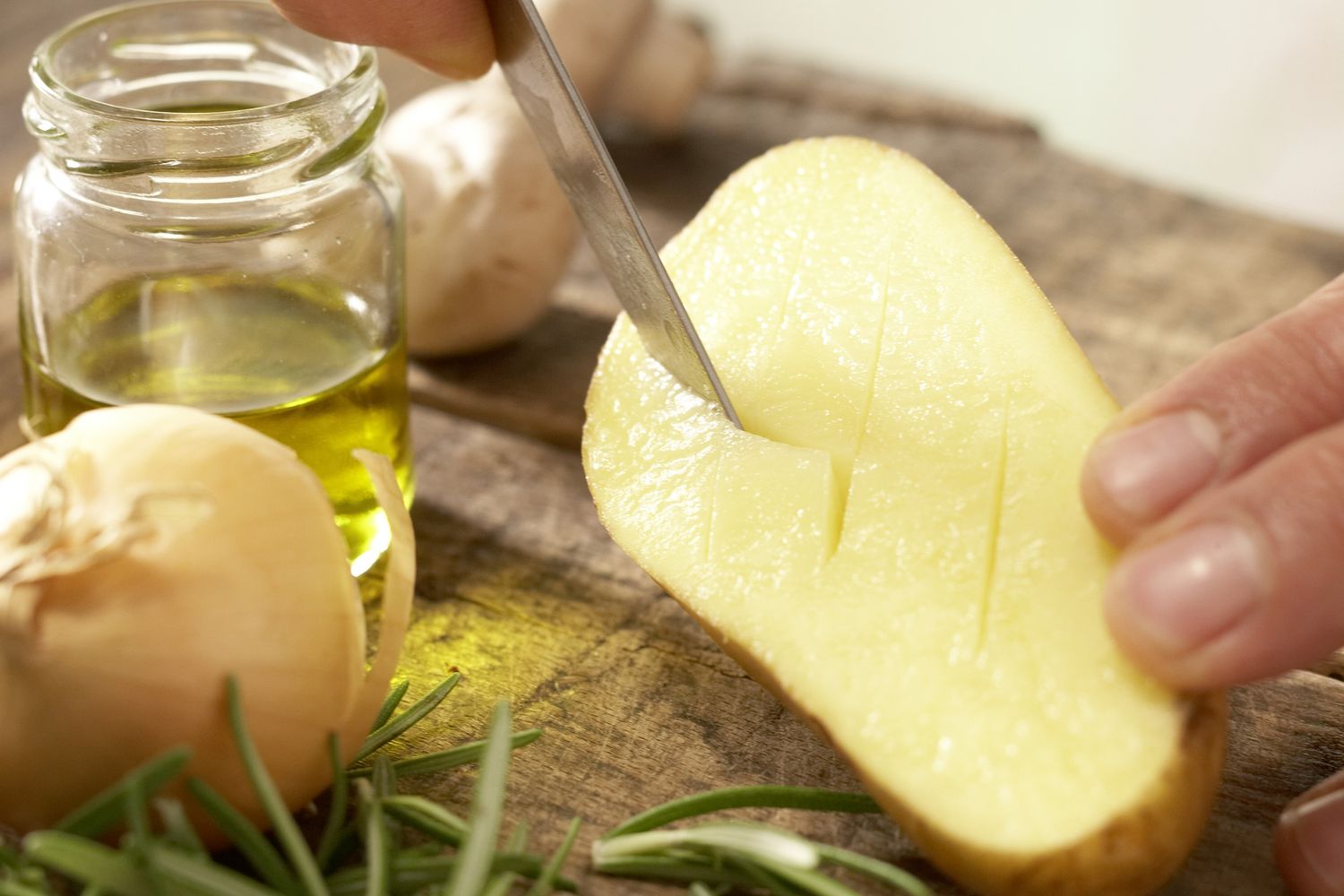 Step: 3/9
Place the potatoes on a baking tray lined with baking paper with the cut surfaces facing upwards. Drizzle with 1 tbsp olive oil and sprinkle with the rosemary and some sea salt . Bake in a preheated oven at 180°C (160°C fan, gas 4).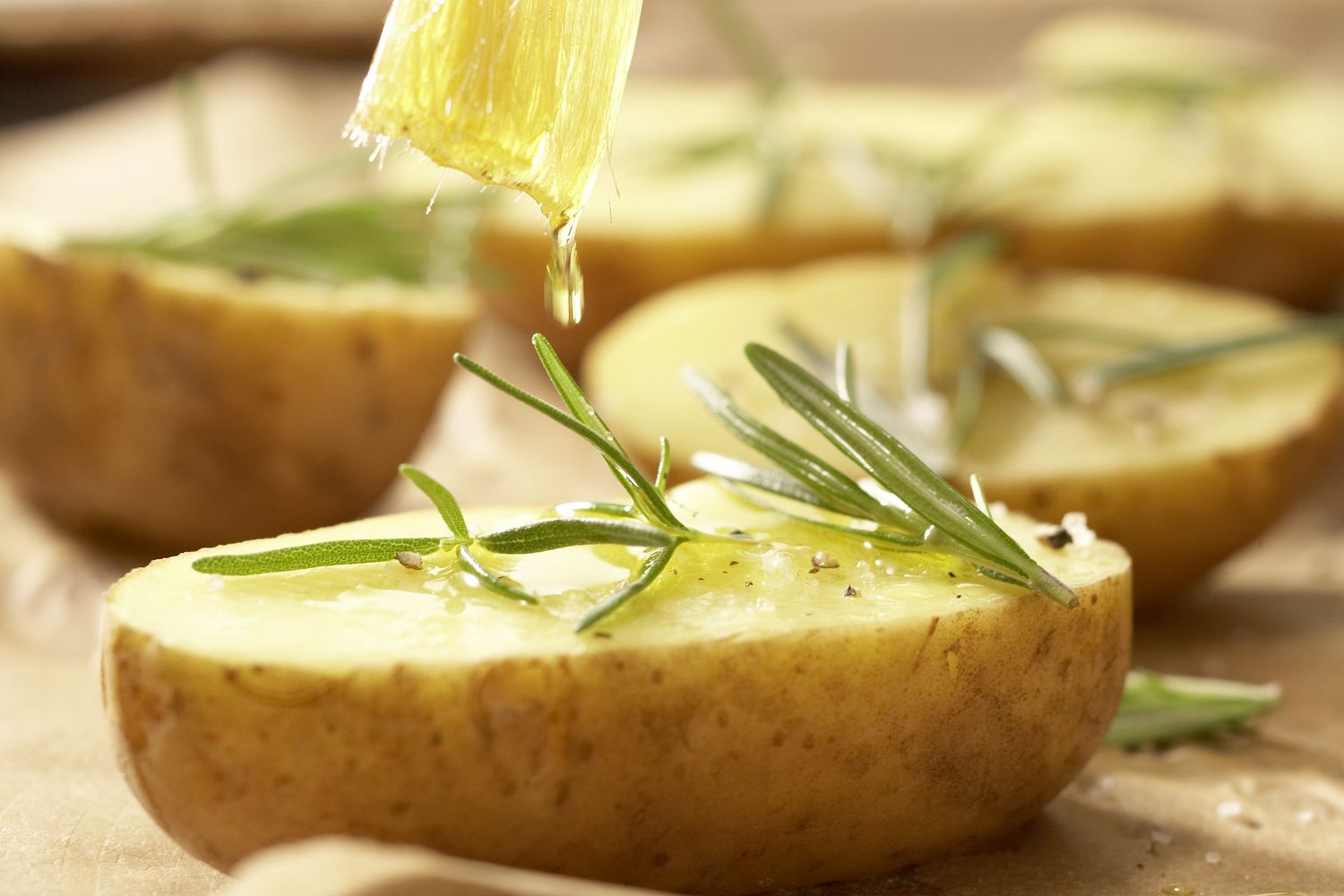 Step: 4/9
Meanwhile, peel and finely chop the garlic. Peel and dice the onions.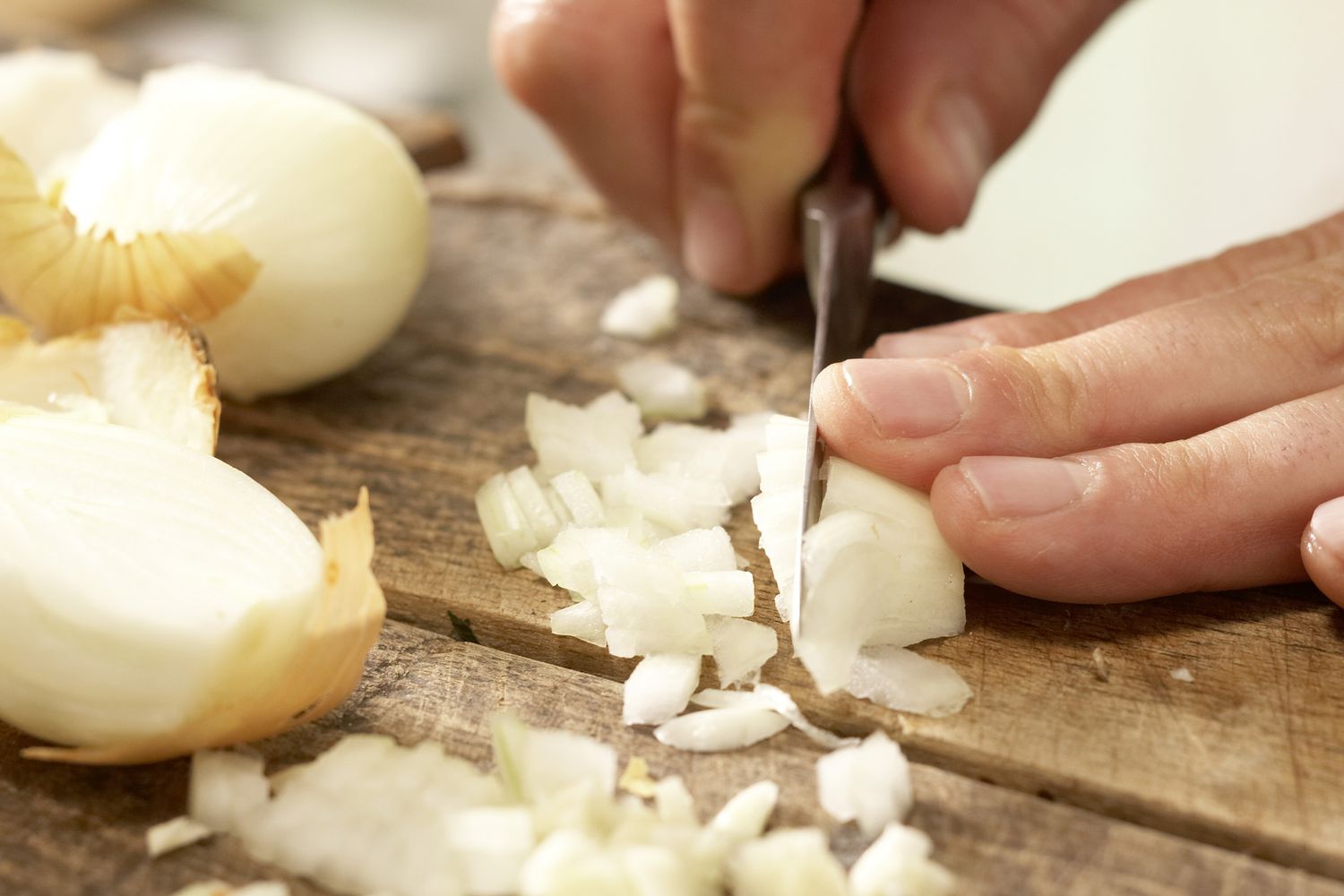 Step: 5/9
Clean the mushrooms with a brush or kitchen paper and, depending on the size, cut into quarters or halves.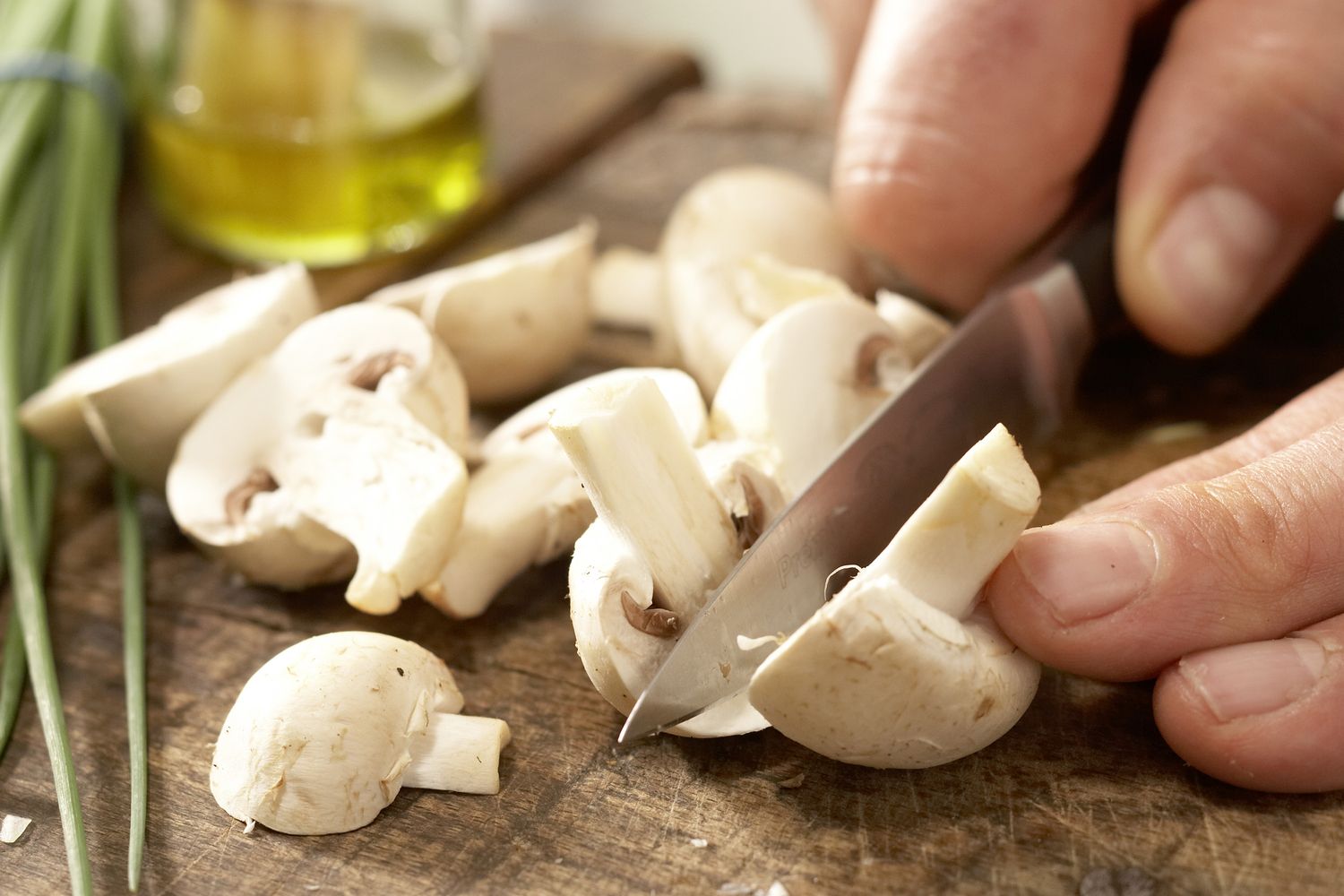 Step: 6/9
Heat the remaining olive oil in a non-stick pan and saute the onions and garlic over a low heat for 4-5 minutes.
Step: 7/9
Add the mushrooms, stir and season with salt. Cover and cook gently for 8-10 minutes. Remove the lid and simmer for 5 minutes until the liquid evaporates.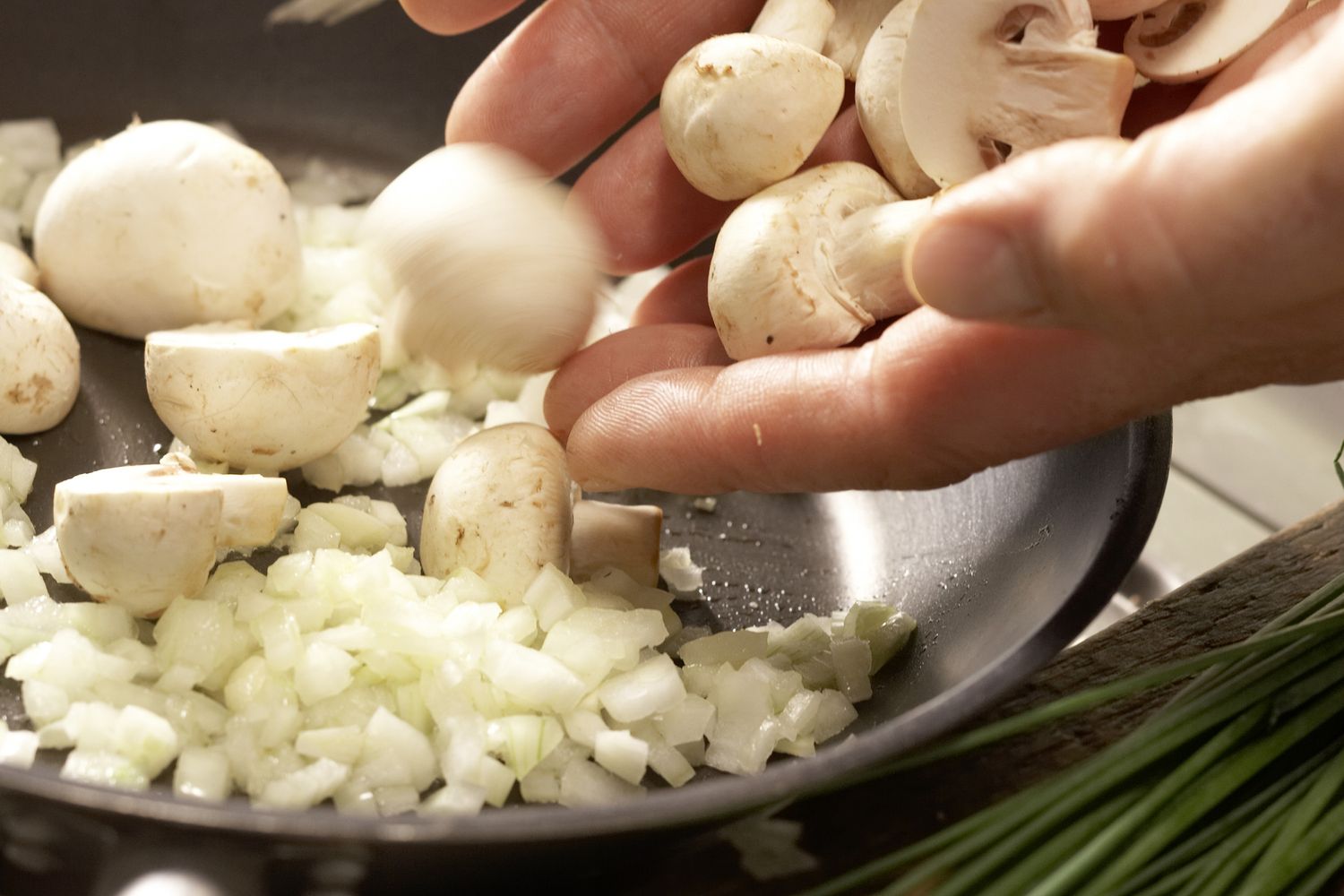 Step: 8/9
Wash and roughly chop the chives.
Step: 9/9
Mix the sour cream and two thirds of the chives with the mushrooms. Season with salt and pepper, sprinkle with the remaining chives and serve with the baked potatoes.