Step: 1/10
Weigh and arrange all ingredients for use.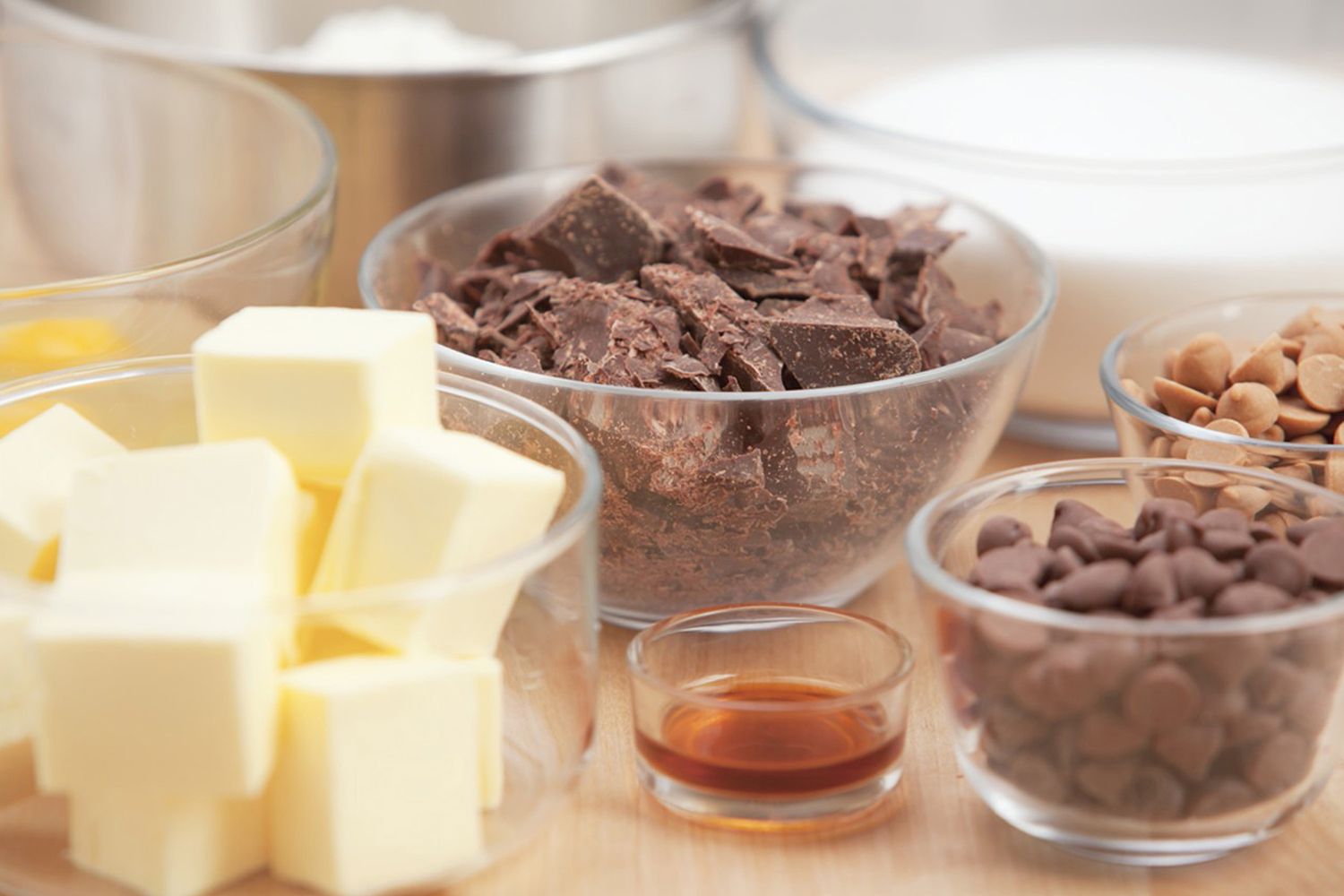 Step: 2/10
In a pan, melt the dark chocolate with the butter over a low heat, stirring.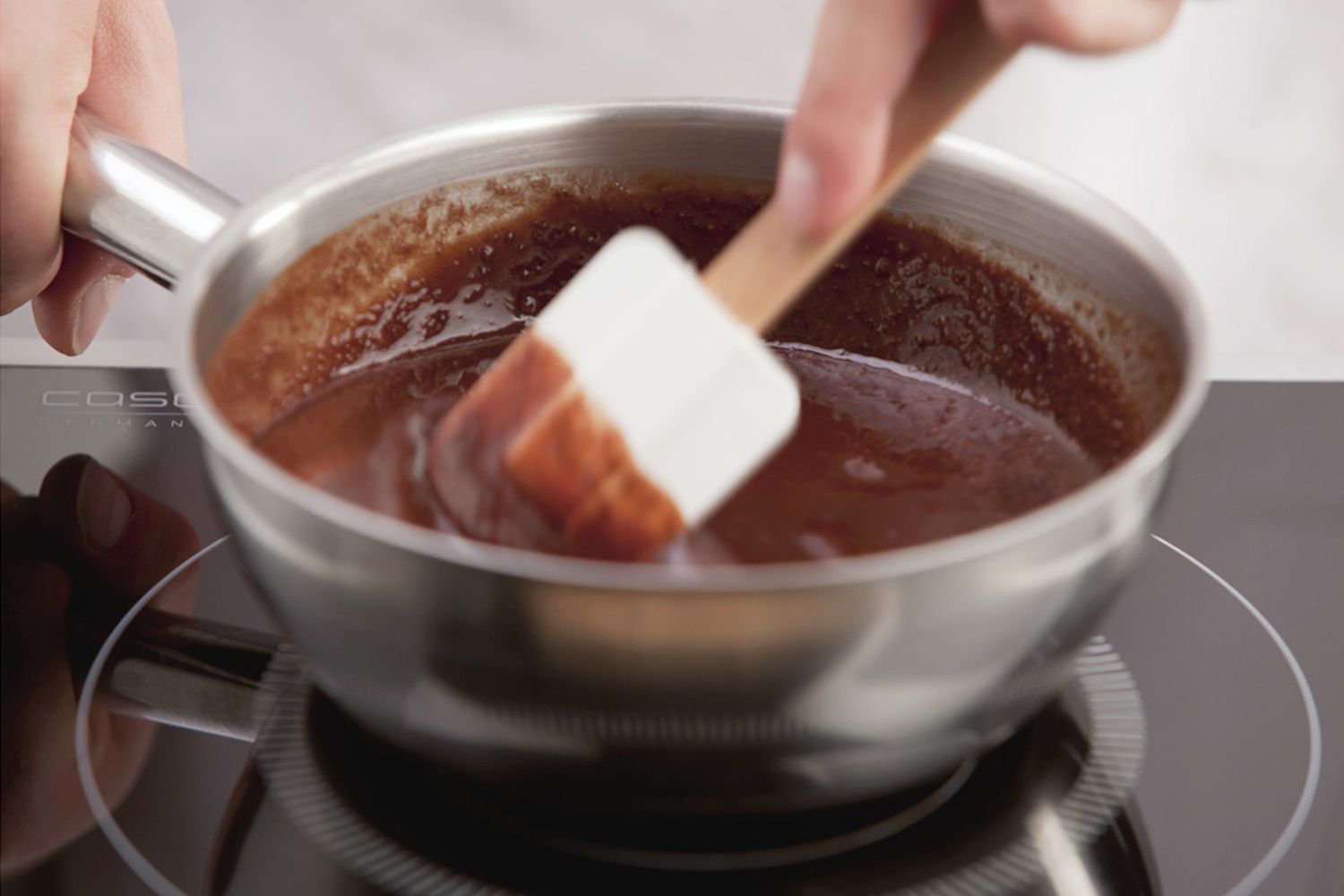 Step: 3/10
Mix the sugar, salt and vanilla sugar in a bowl and stir in the melted chocolate.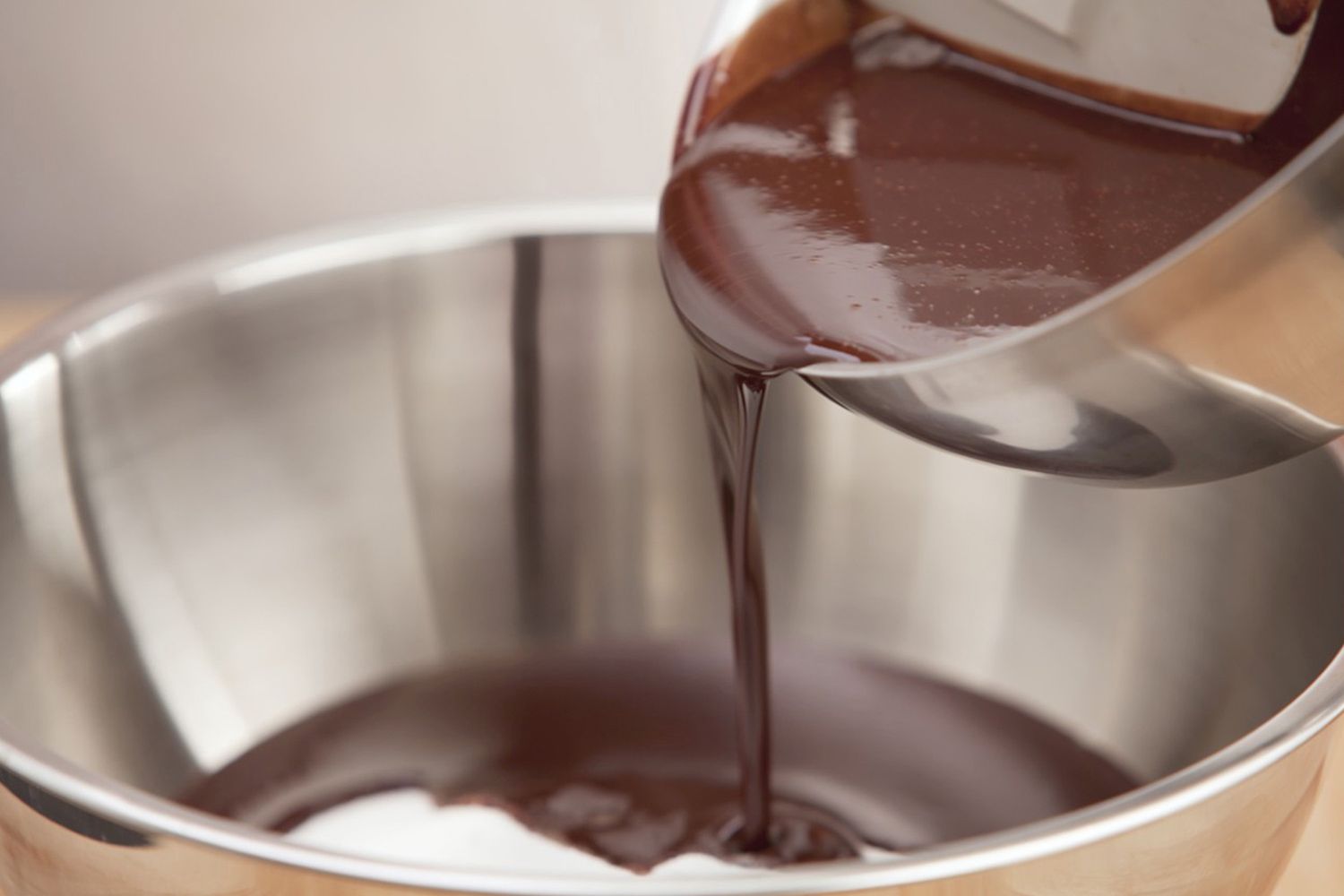 Step: 4/10
Gradually beat in the eggs.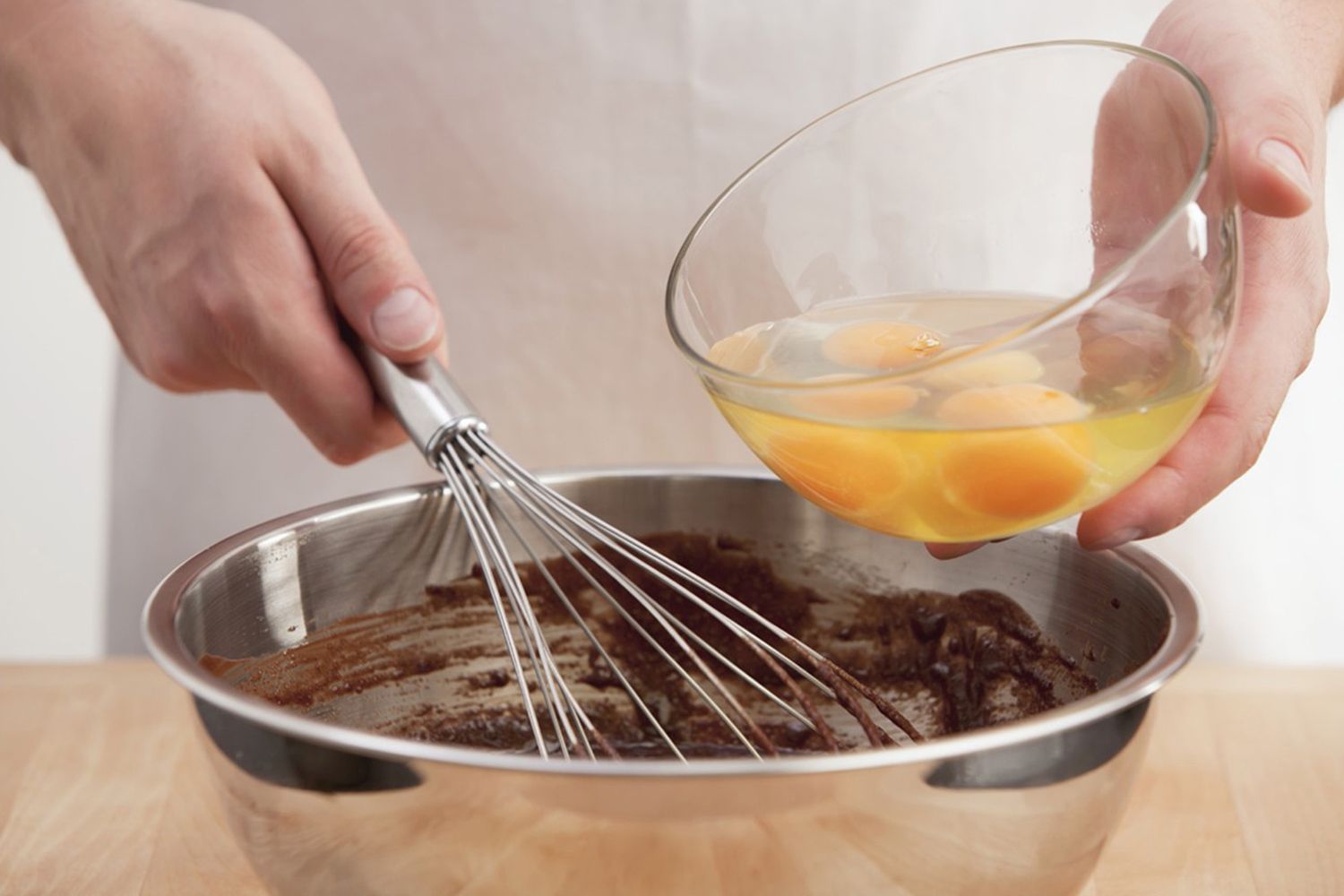 Step: 5/10
Mix everything until smooth.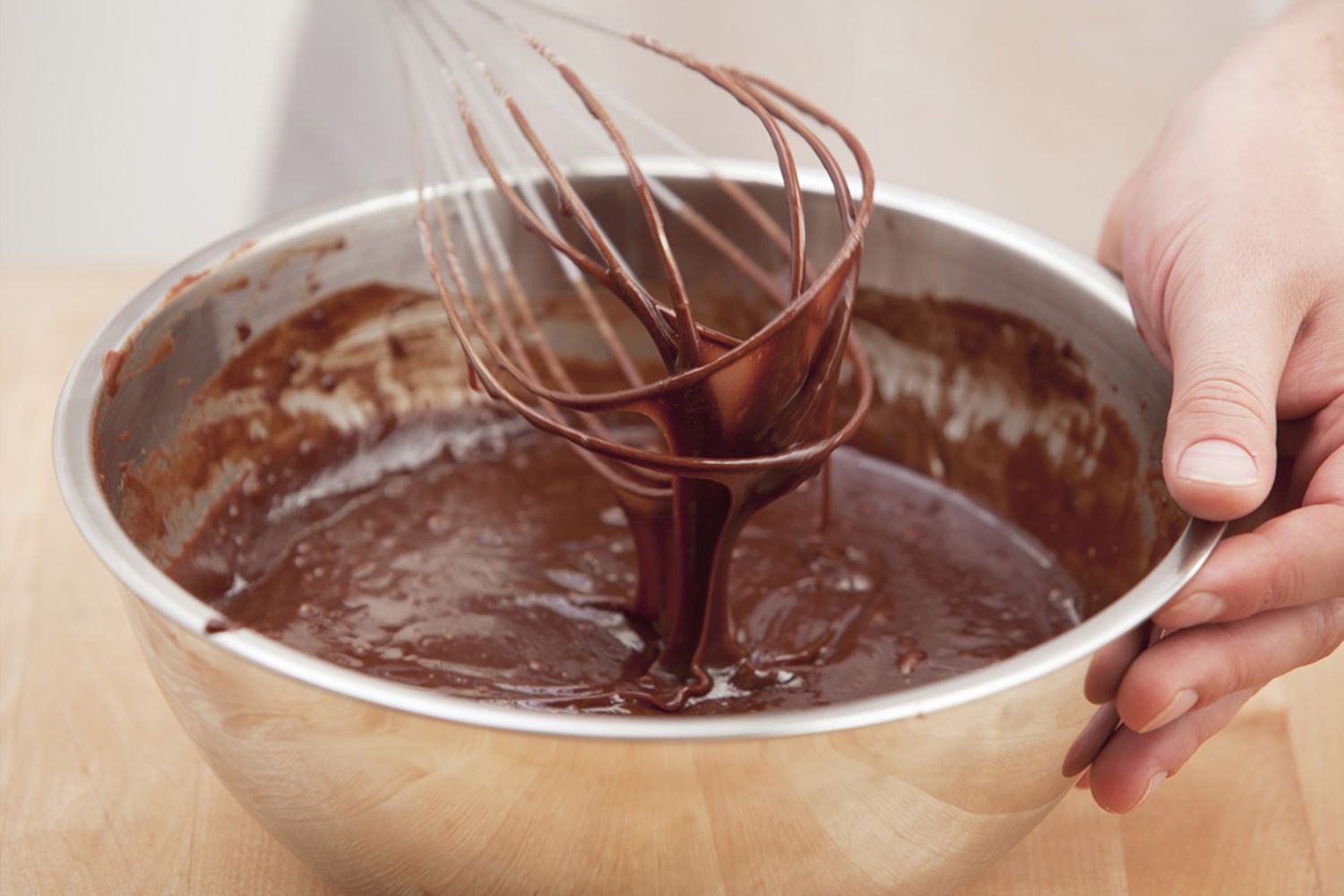 Step: 6/10
Sieve in the flour and cornflour and fold into the chocolate mixture.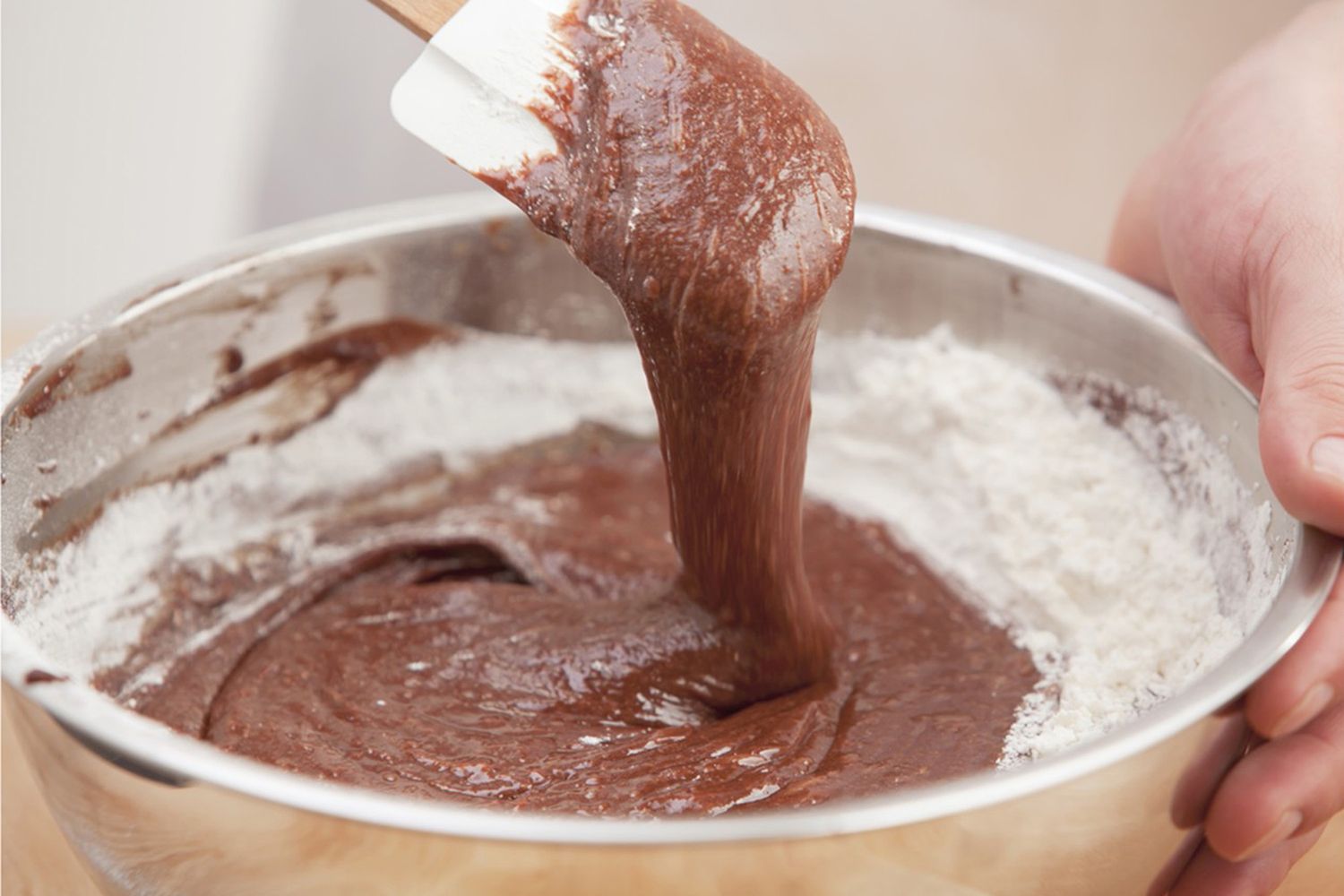 Step: 7/10
Preheat the oven to 180°C (160°C fan, gas 4). Line a cake tin with baking paper. Spoon the chocolate mixture into the tin and spread level.
Step: 8/10
Scatter over the chocolate chips.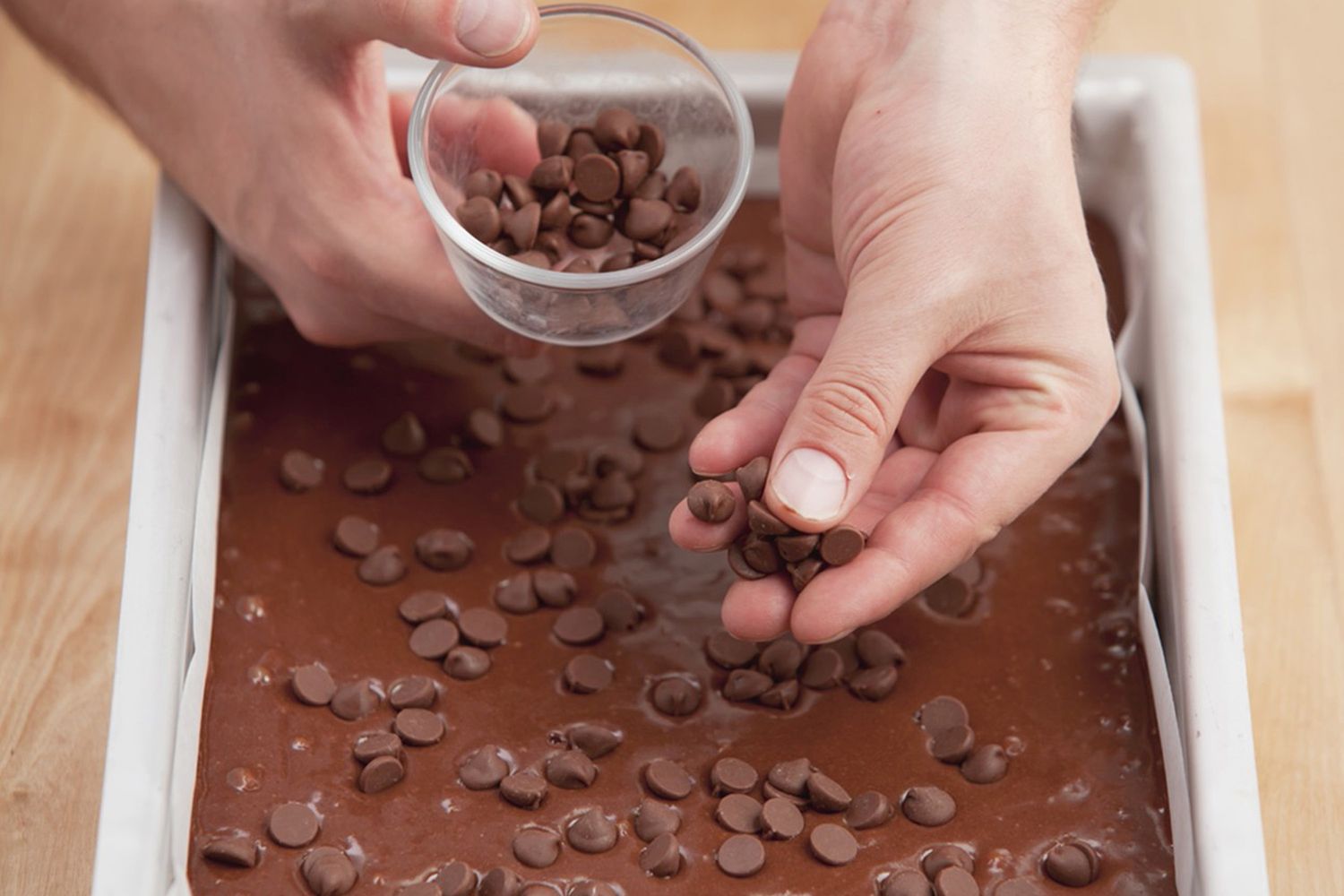 Step: 9/10
Bake in the oven for about 25 minutes. The cake should still be slightly crusty on top but still slightly moist inside. Allow to cool completely.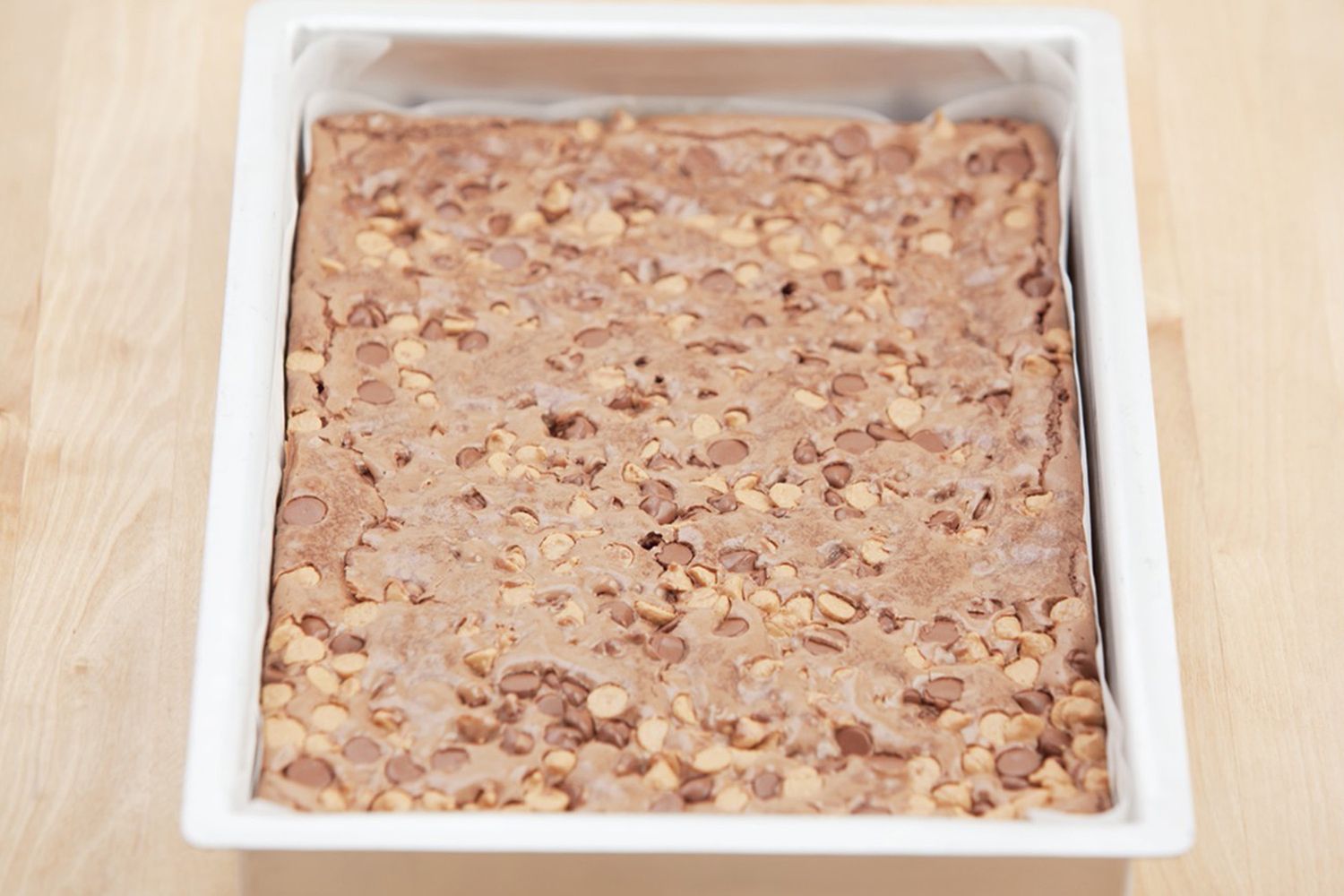 Step: 10/10
Turn out the brownie and cut into pieces.