Step: 1/5
Line a 22cm springform or tart tin with baking paper. Unroll the filo pastry sheets, brush with some oil and use to line the tin.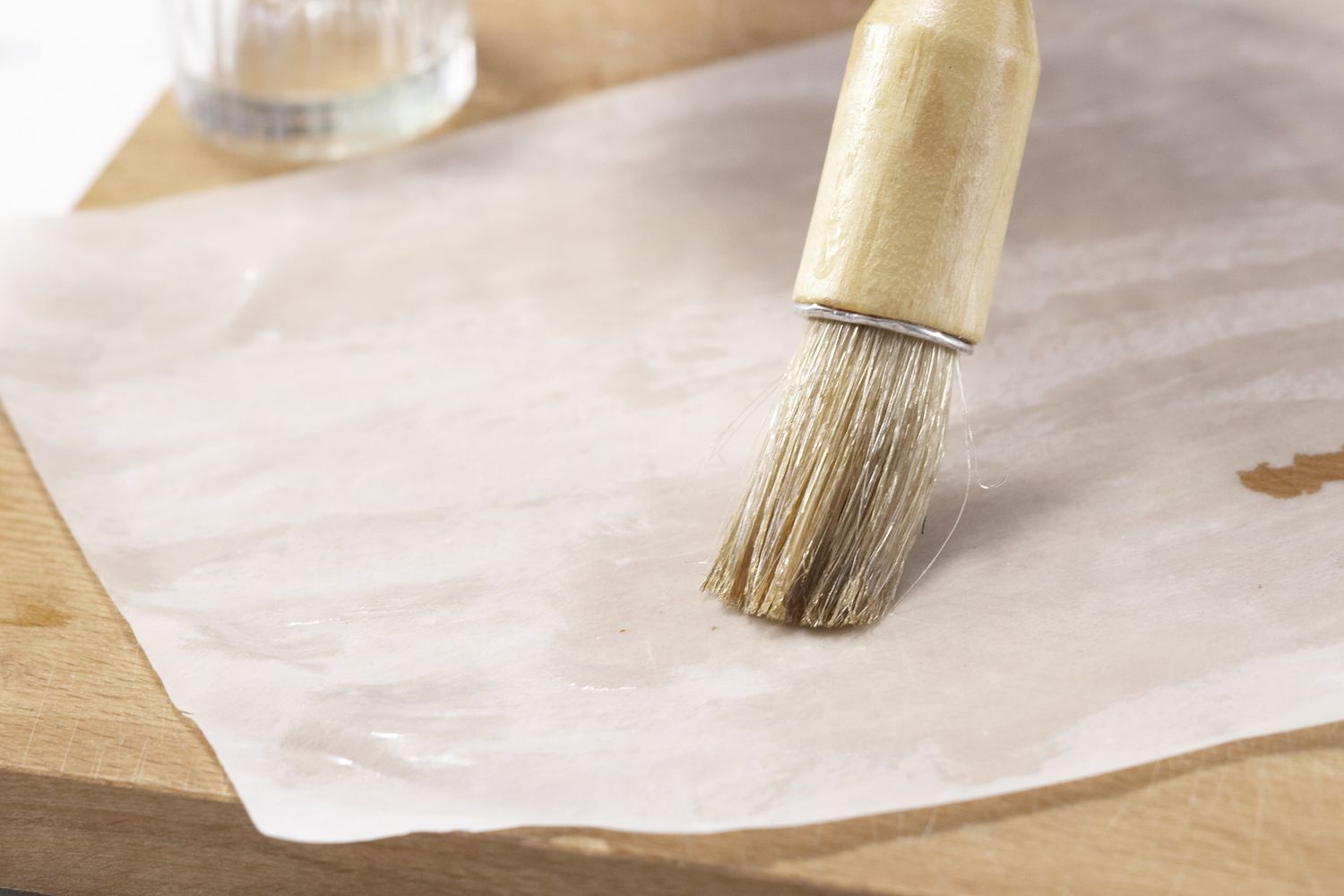 Step: 2/5
Wash and slice the tomatoes then arrange in the pastry case.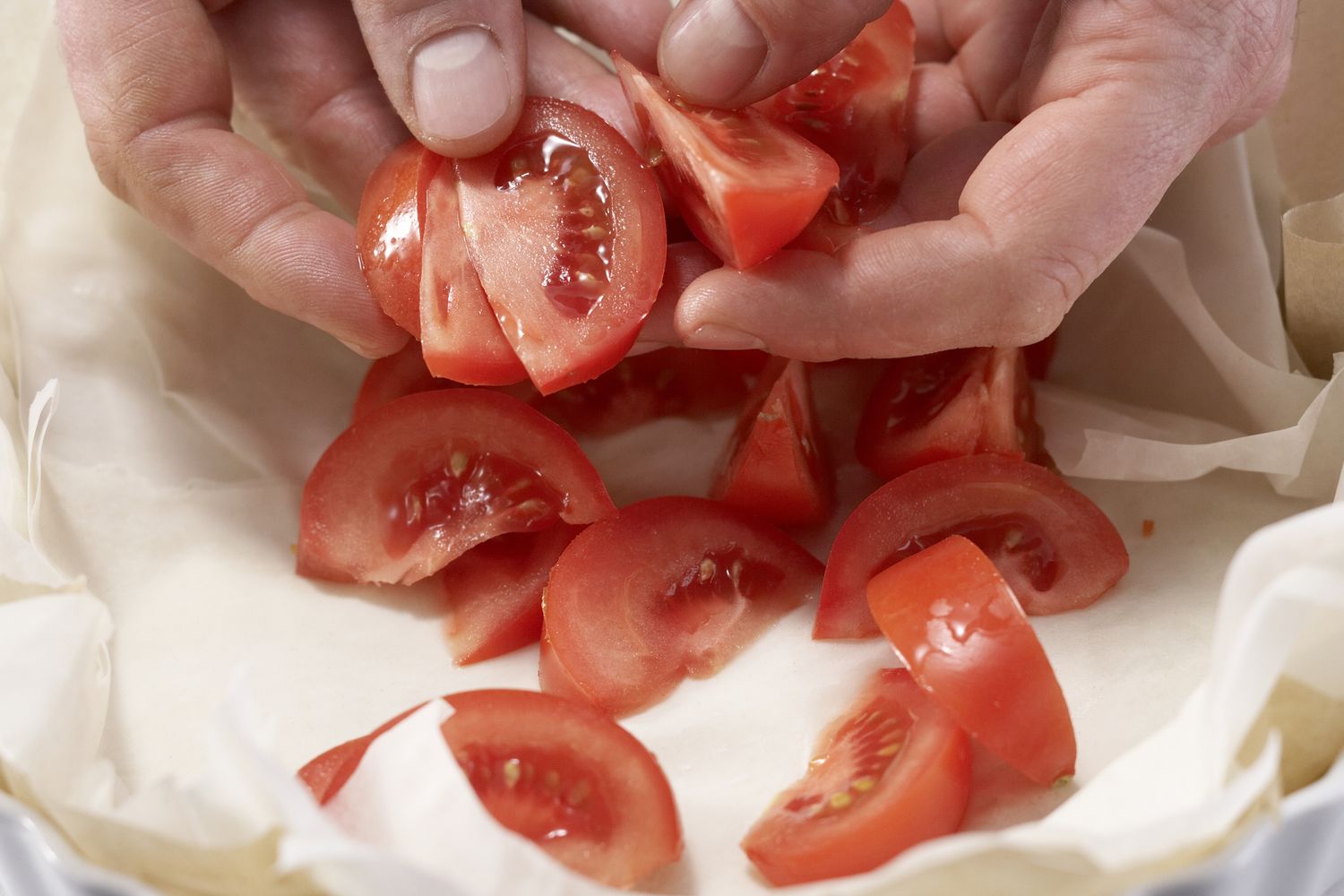 Step: 3/5
Whisk the curd with the cream cheese, eggs, milk, salt, pepper and chilli.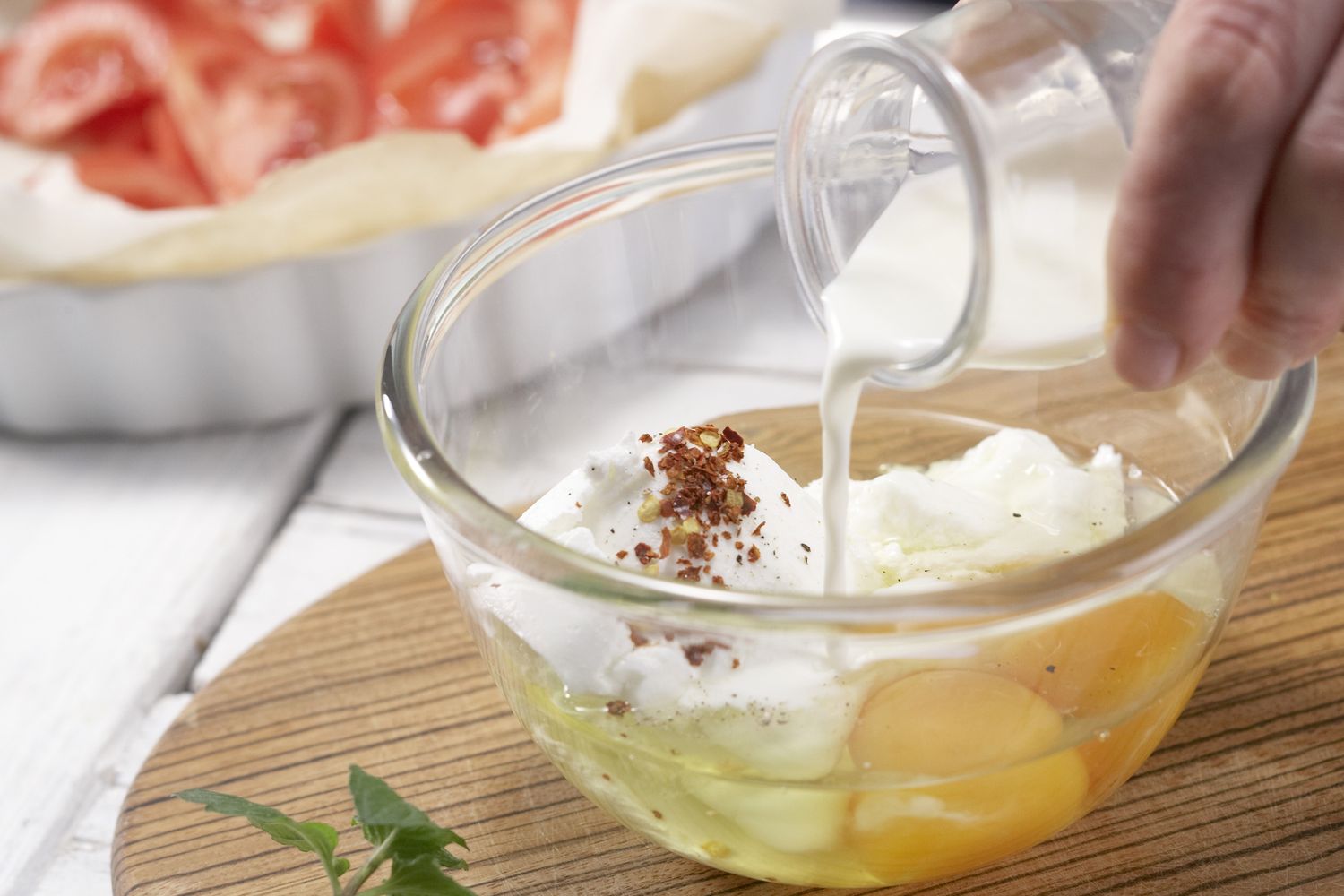 Step: 4/5
Wash the mint, shake dry and cut the leaves into strips. Mix with the quark cream.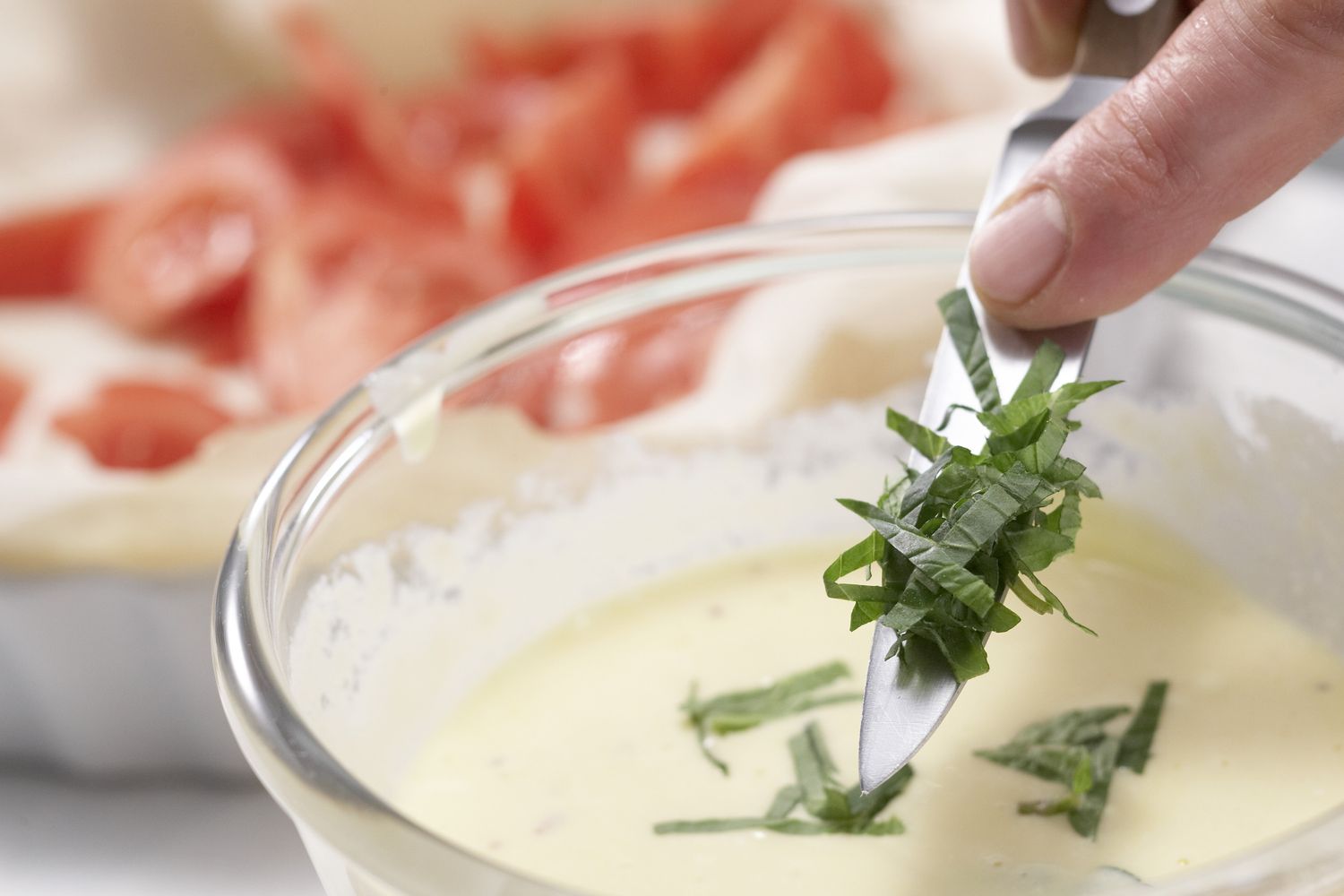 Step: 5/5
Pour the curd cream over the tomatoes and bake the tart in a preheated oven at 180°C (160°C fan, gas 4) for 20-25 minutes.