Step: 1/12
Bring a pan of salted water to the boil.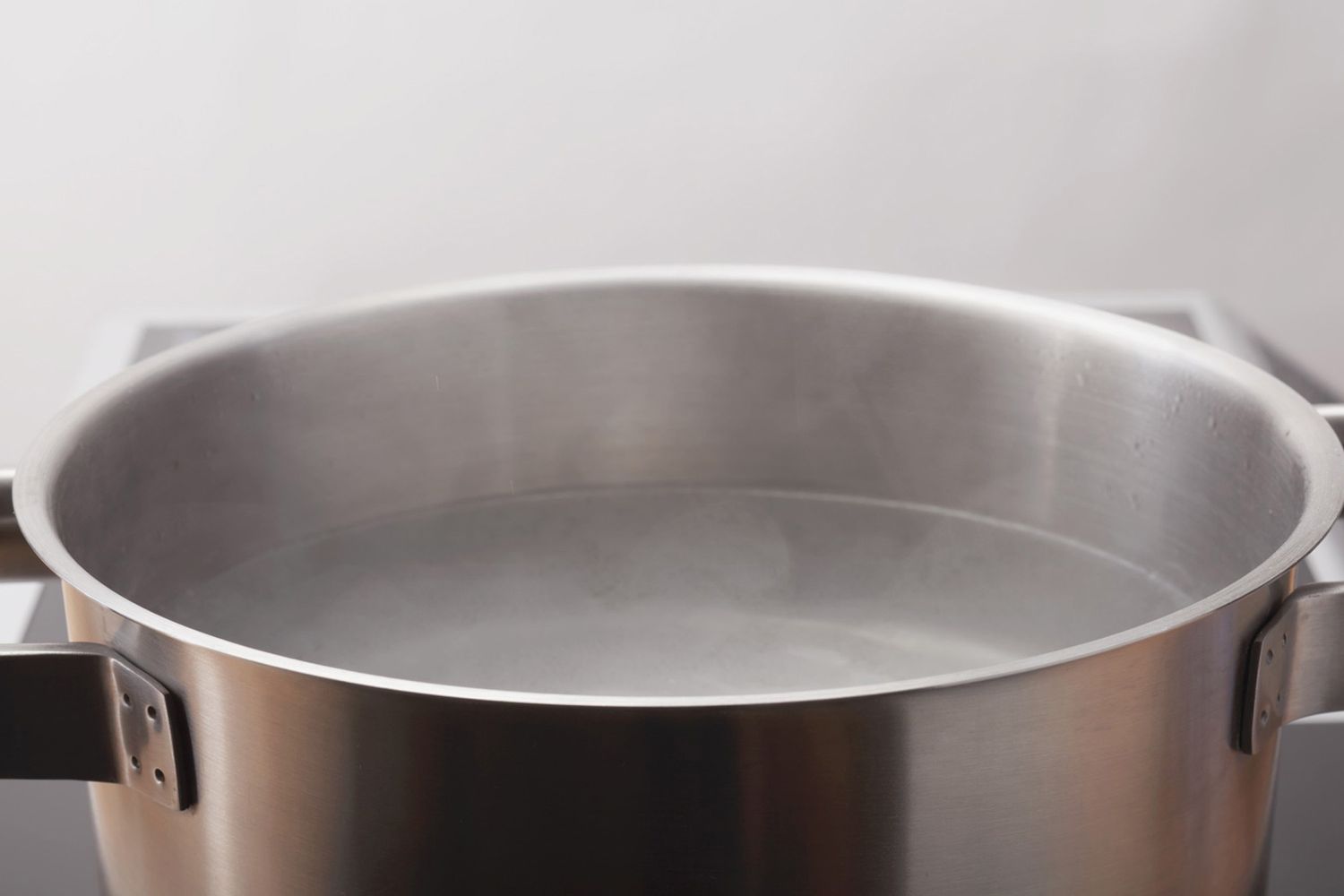 Step: 2/12
Wash the potatoes, peel and cut into thin slices.
Step: 3/12
Cook them in boiling water for 5-8 minutes. Then drain in a sieve.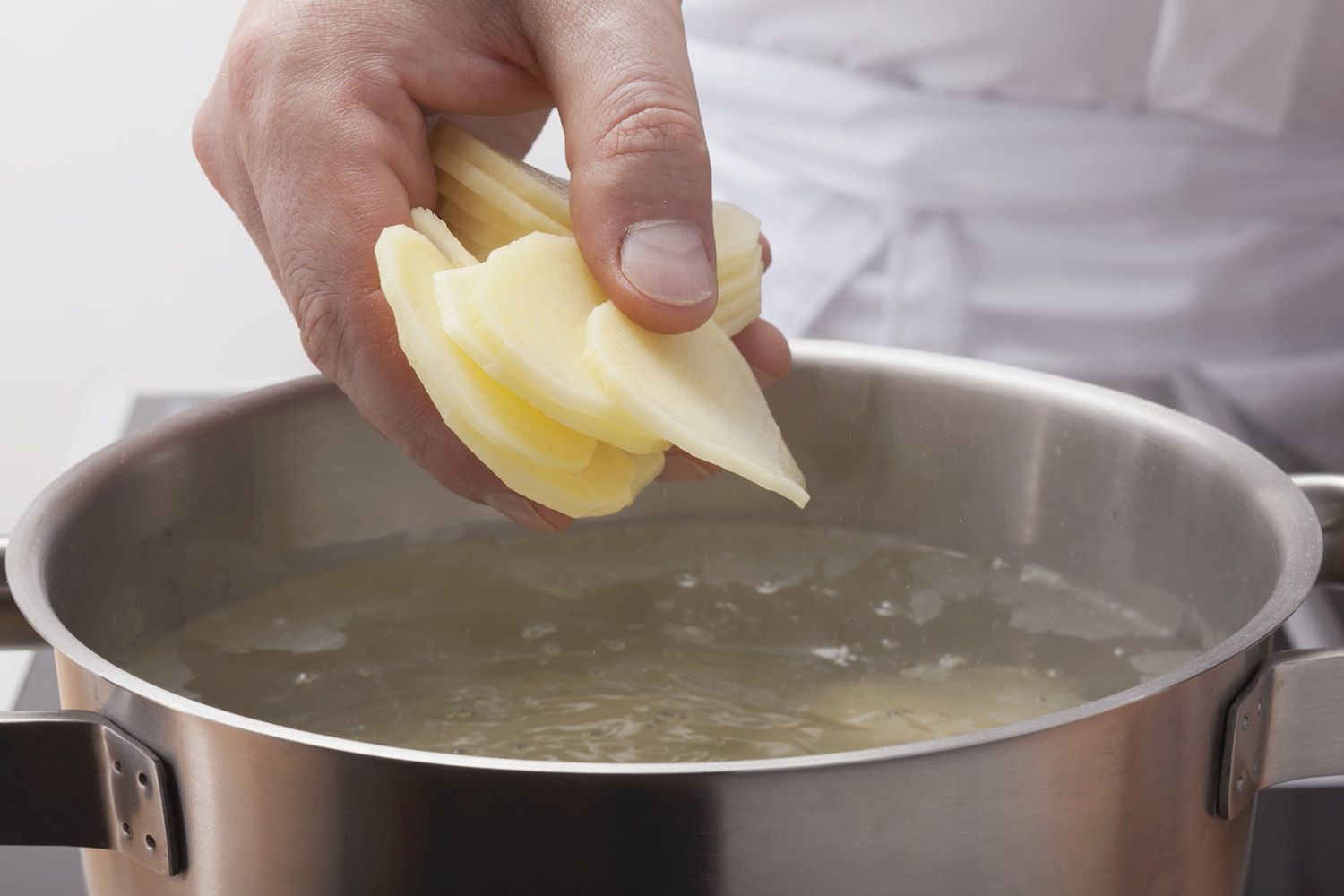 Step: 4/12
Peel and finely dice the onion and garlic.
Step: 5/12
Fry in olive oil in a saucepan until softened. Add the minced meat and fry until browned and crumbly, stirring. Add the tomato paste and canned tomatoes, wine, and season with salt, pepper, sugar, oregano and cinnamon. Leave to simmer for 10 minutes. Preheat the oven to 180°C (160°C fan, gas 4).
Step: 6/12
Wash the zucchinis and cut into 1cm thick slices.
Step: 7/12
Wash the eggplants and slice very thinly lengthways. Sprinkle with salt and let them soak in water for 10 minutes. Rinse and pat dry.
Step: 8/12
Place the eggplant and zucchini slices on 2 baking trays lined with baking paper and brush with olive oil. Bake for 10 minutes.
Step: 9/12
Layer the eggplant slices in the greased springform tin, overlapping them so that they hang slightly over the edge of the tin.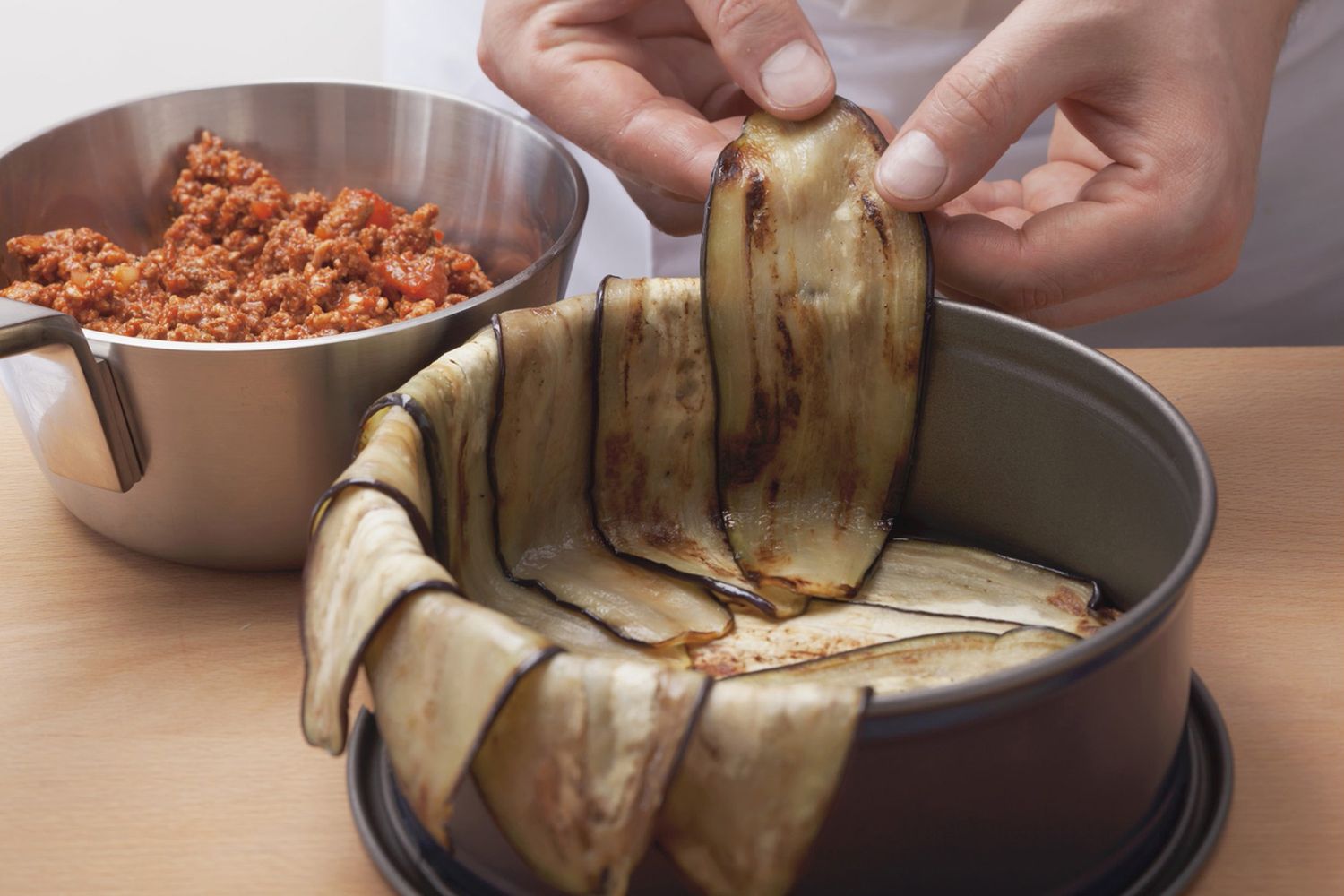 Step: 10/12
Layer the minced meat in the tin with the zucchinis and potato slices. Sprinkle with half of the cheese.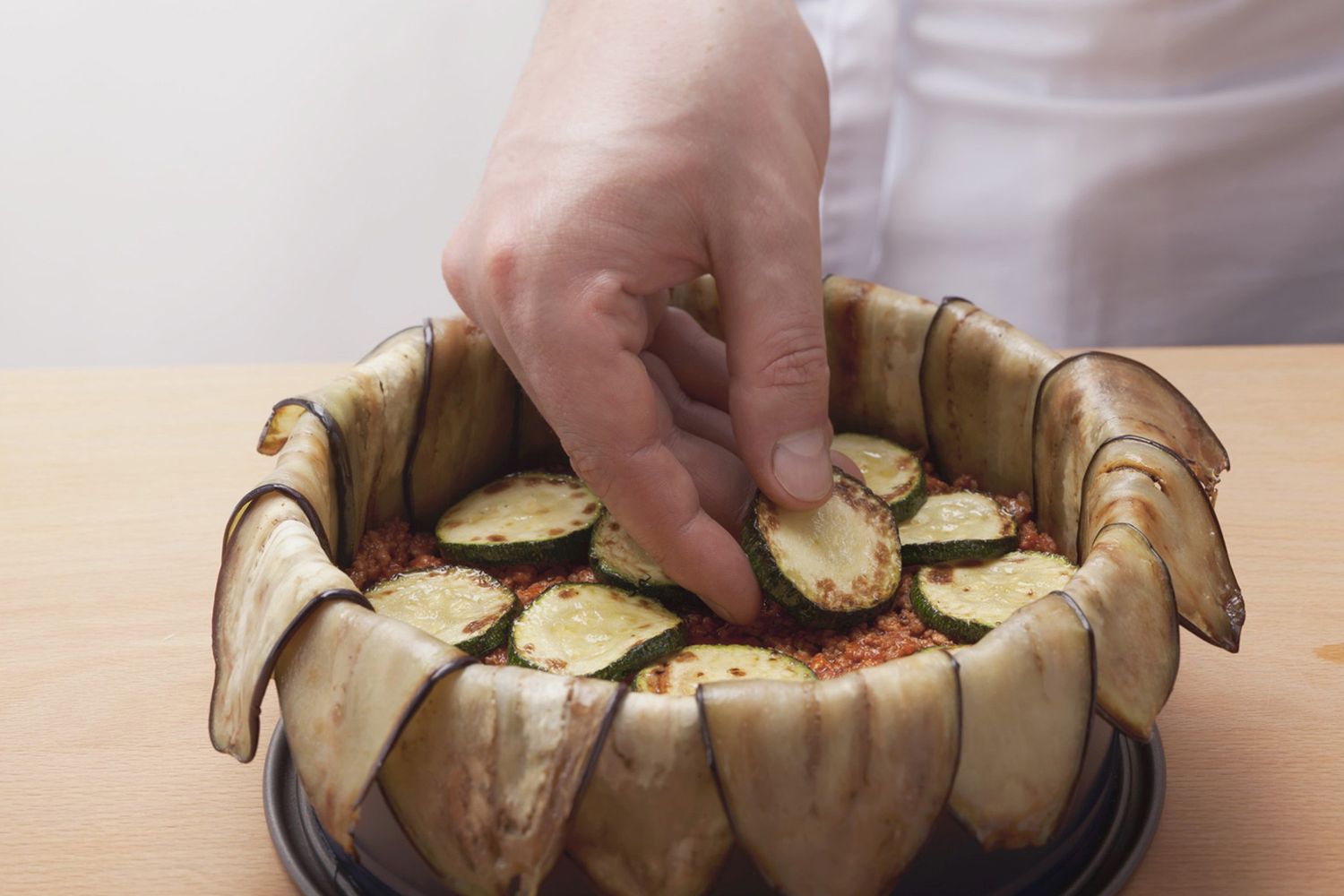 Step: 11/12
Fold in the eggplant slices from the edge and add the remaining cheese.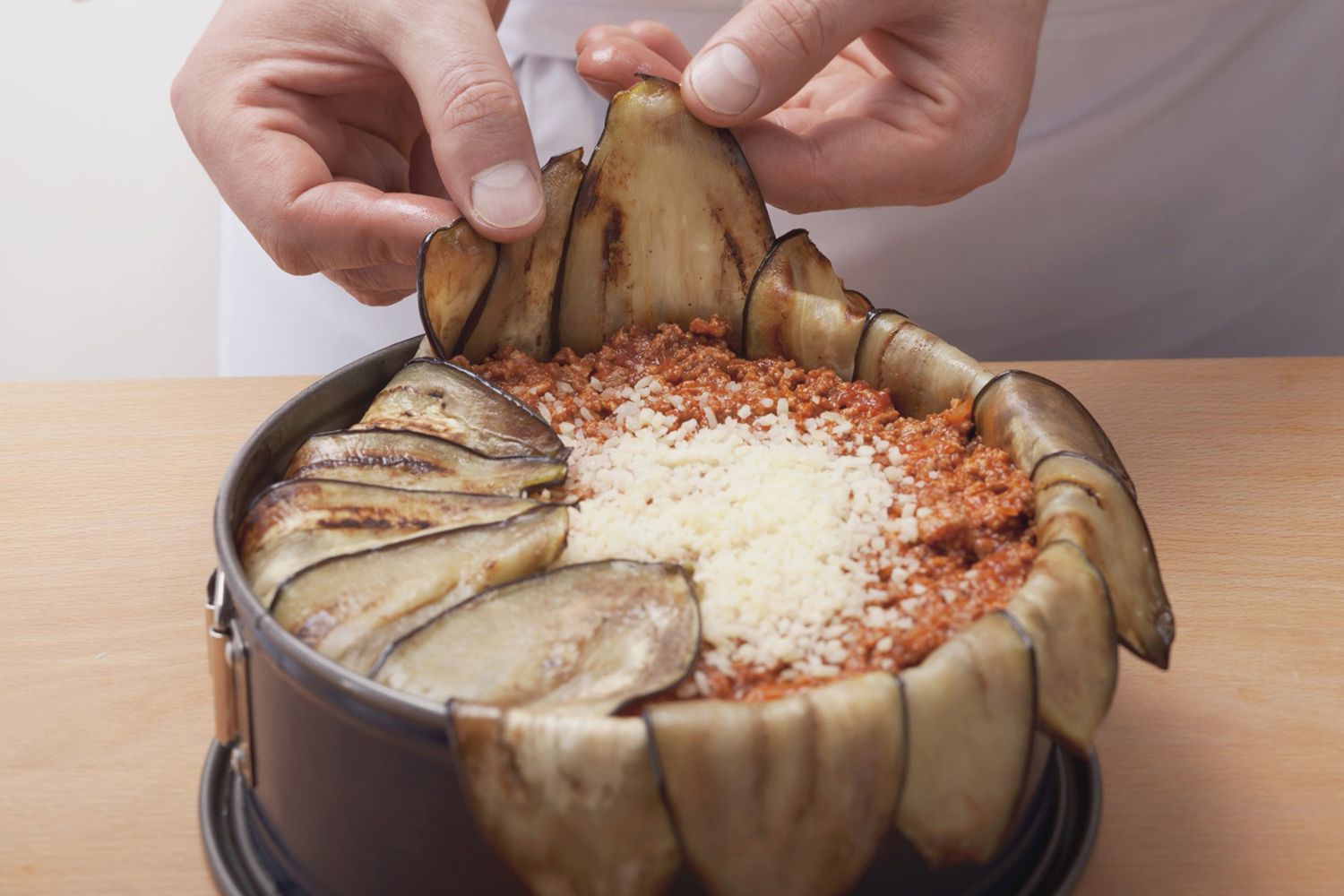 Step: 12/12
Cover with foil and bake in the oven for 40 minutes. Remove the foil 10 minutes before the end of the cooking time so that the moussaka browns on top. Serve garnished with oregano, with a tomato salad.