Step: 1/17
Arrange all ingredients for use.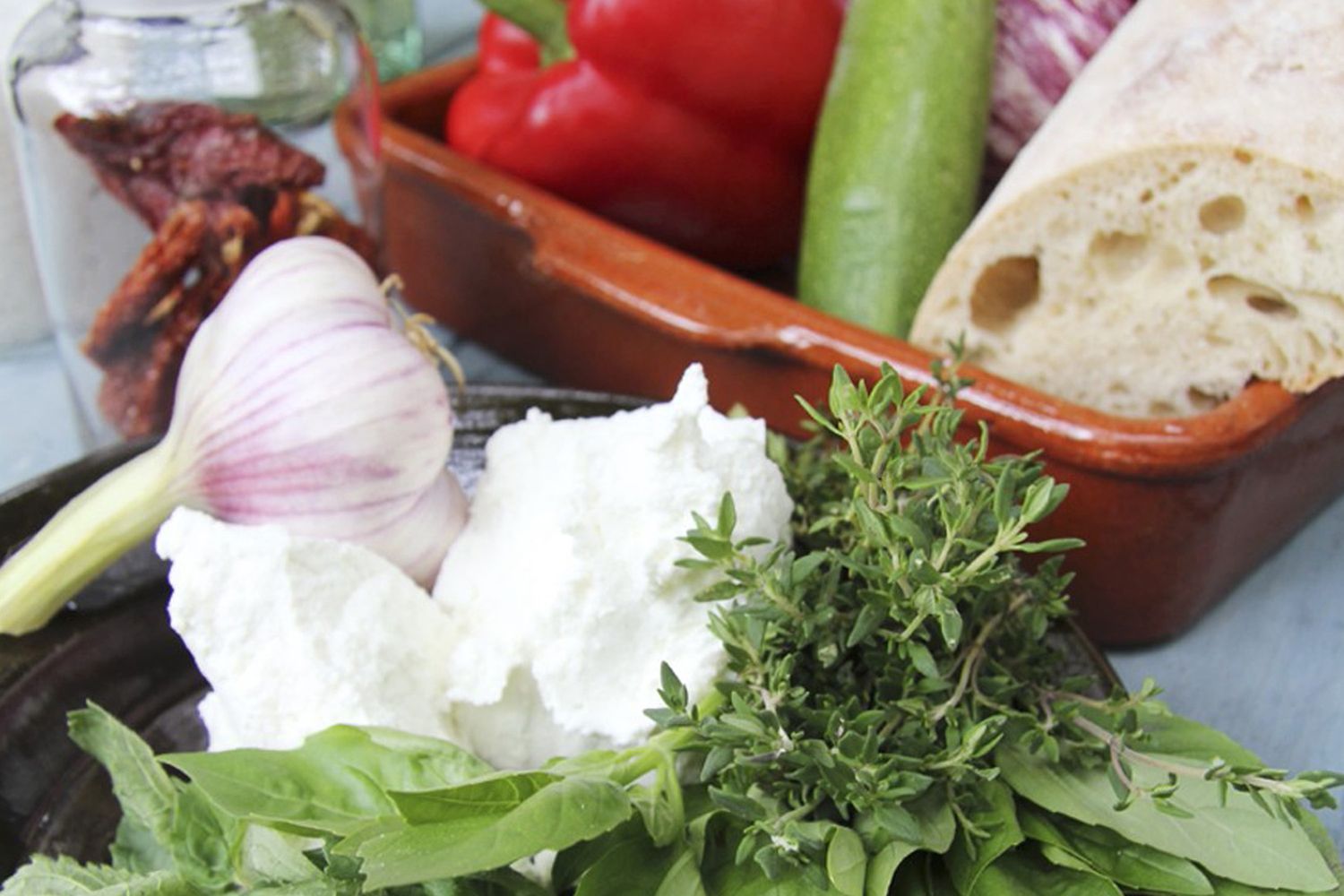 Step: 2/17
Finely chop the tomatoes.
Step: 3/17
Wash the herbs, shake dry and finely chop.
Step: 4/17
Place the goat's cheese on a plate, sprinkle over half of the herbs and the tomatoes and drizzle over 2 tbsp oil.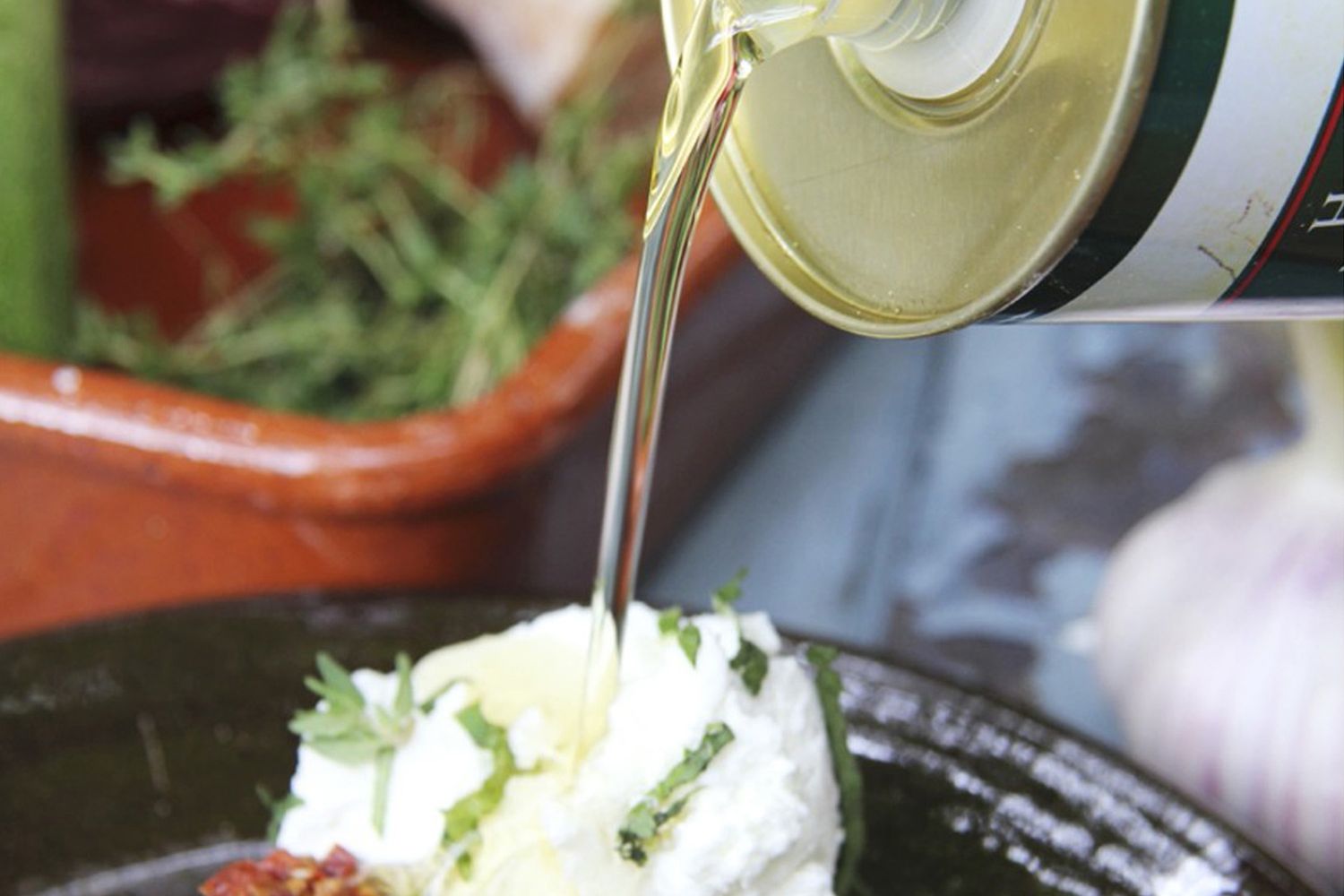 Step: 5/17
Mix well with a fork and season with salt and pepper.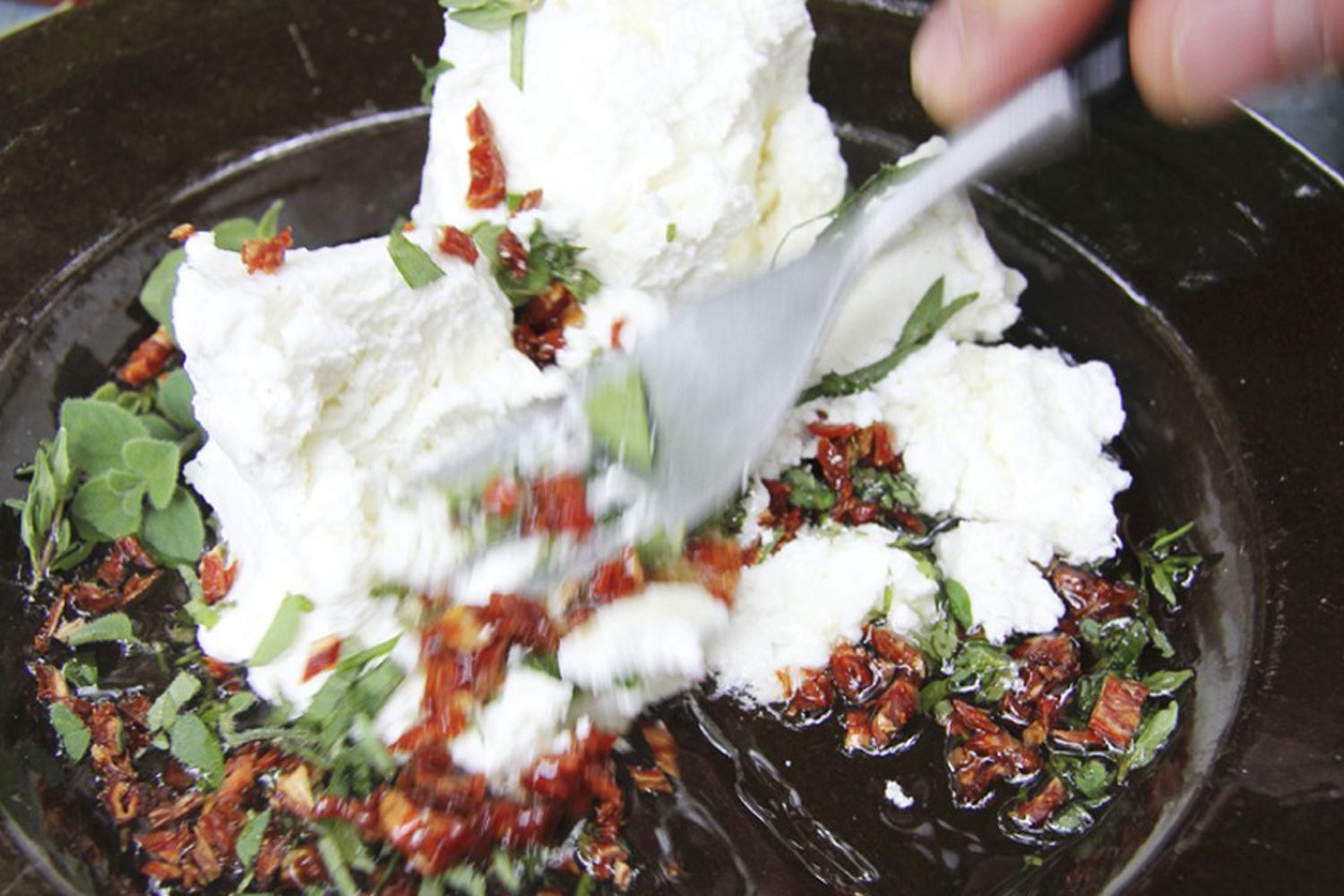 Step: 6/17
Wash the pepper and pat dry. Flambé with a blow torch or under a hot grill until the skin blackens and bubbles.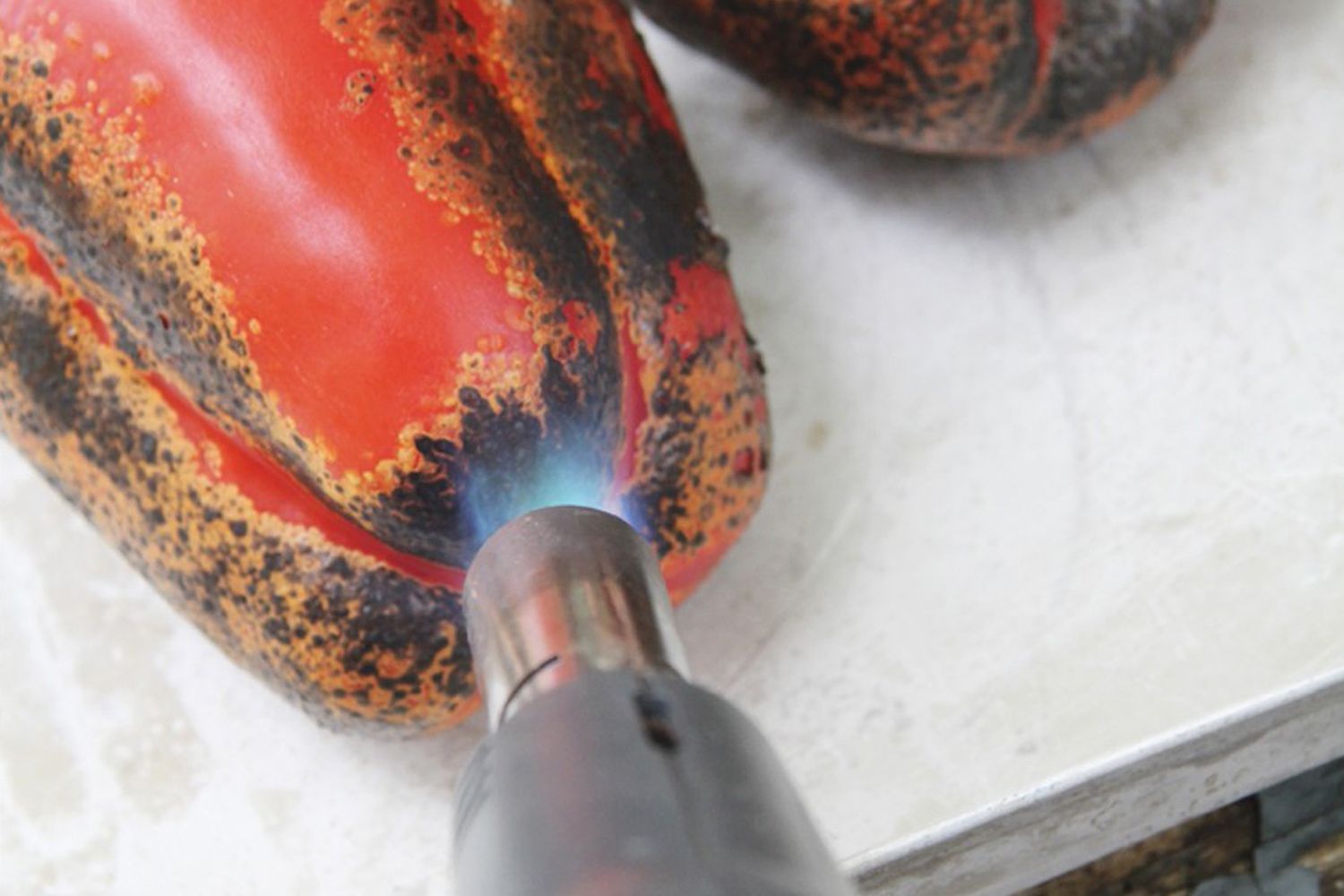 Step: 7/17
Rub under cold running water to remove the skin.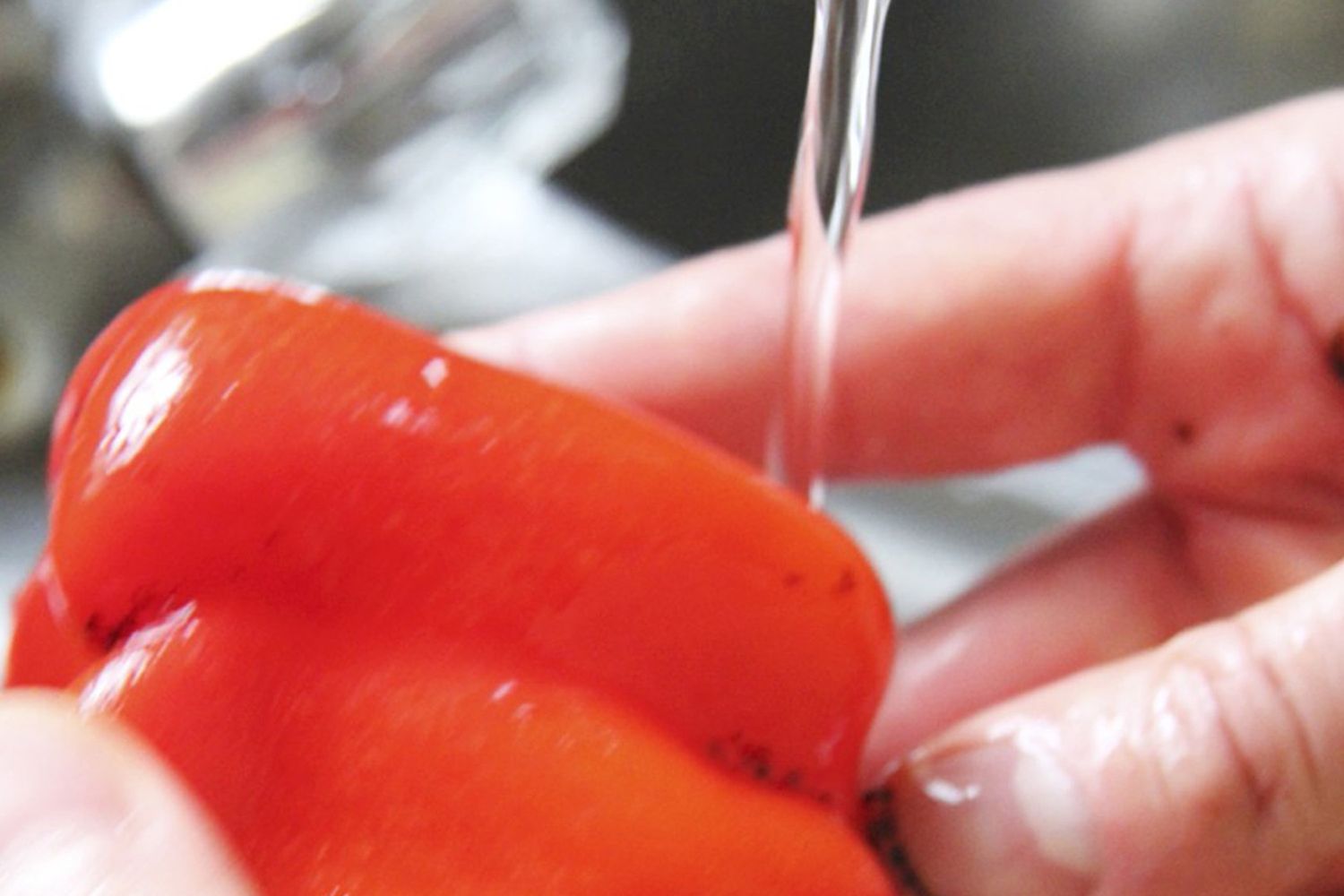 Step: 8/17
Halve, deseed and cut into wide strips.
Step: 9/17
Wash the eggplant and cut lengthways into 1cm slices.
Step: 10/17
Sprinkle with salt on both sides, place on a grill rack over a tray, weight down and allow the water to drain. Pat dry.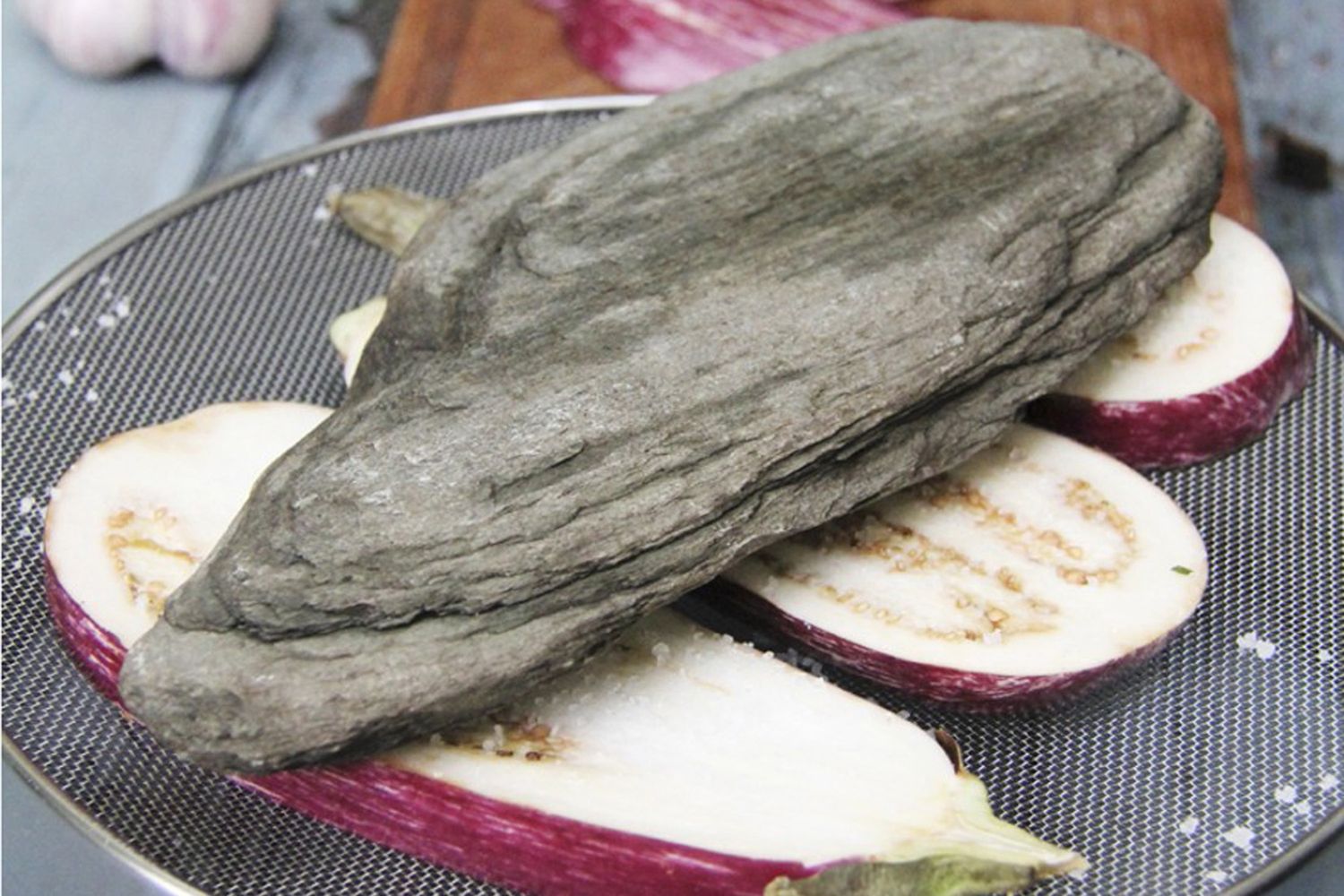 Step: 11/17
Brush a hot griddle pan with oil and add the sliced eggplants.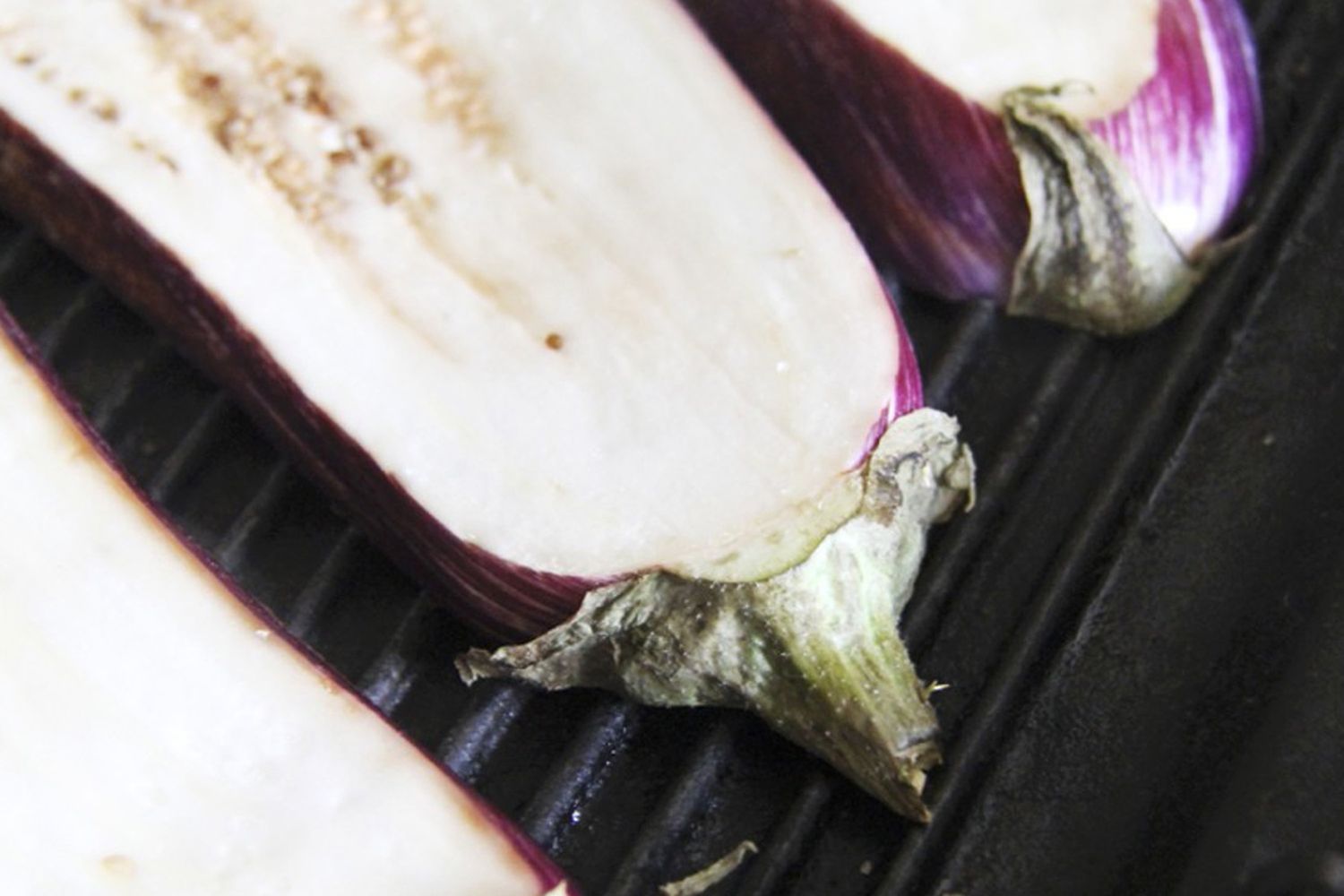 Step: 12/17
Cook for 3-4 minutes without touching, until chargrilled stripes appear, then turn and cook the other side.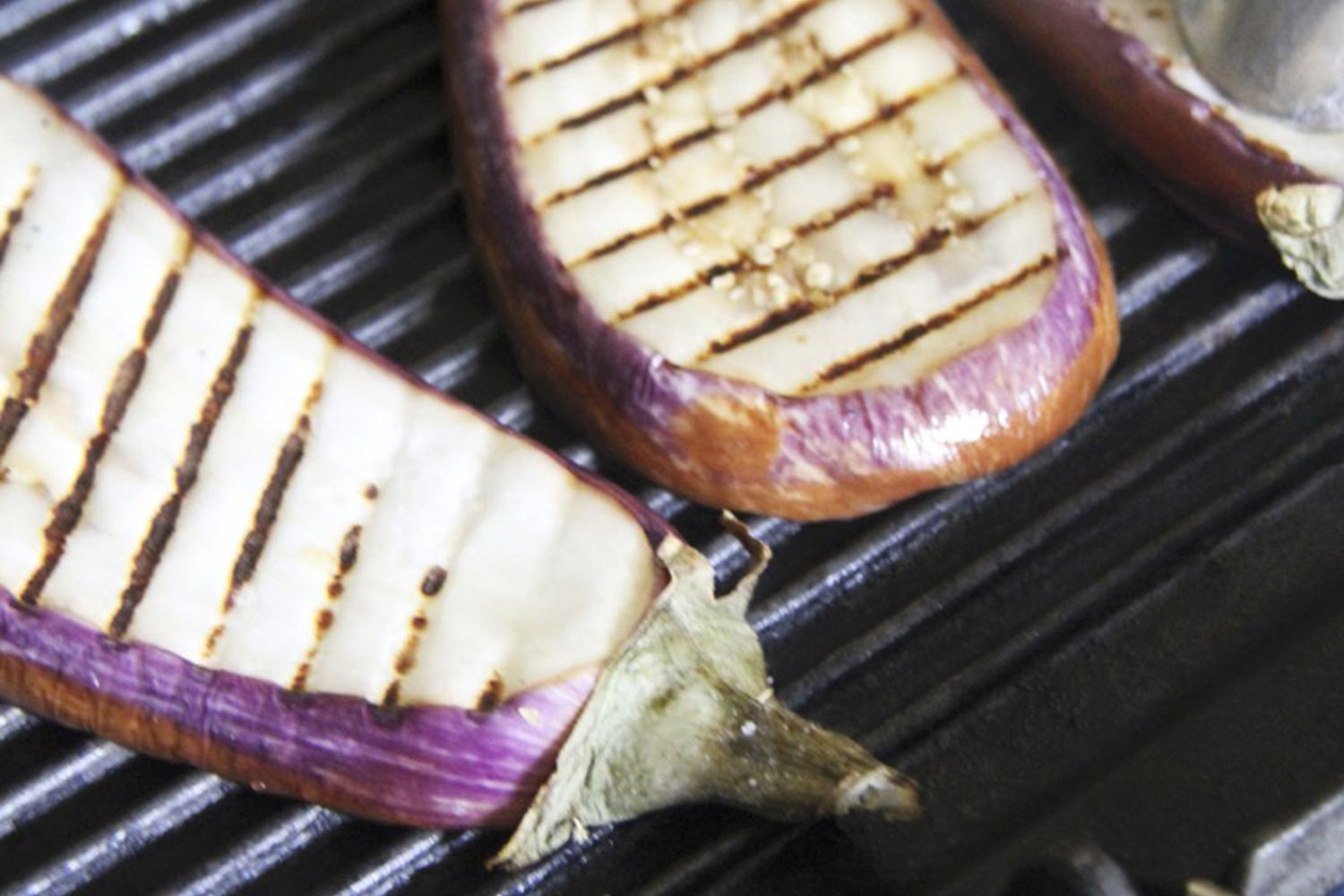 Step: 13/17
Wash the zucchinis and slice lengthways.
Step: 14/17
Salt and cook in the same way as the eggplants. Cut the zucchinis and eggplants into wide strips and place them in a bowl with the pepper pieces. Drizzle with the remaining oil and lemon juice, scatter over the remaining herbs and season with salt and pepper.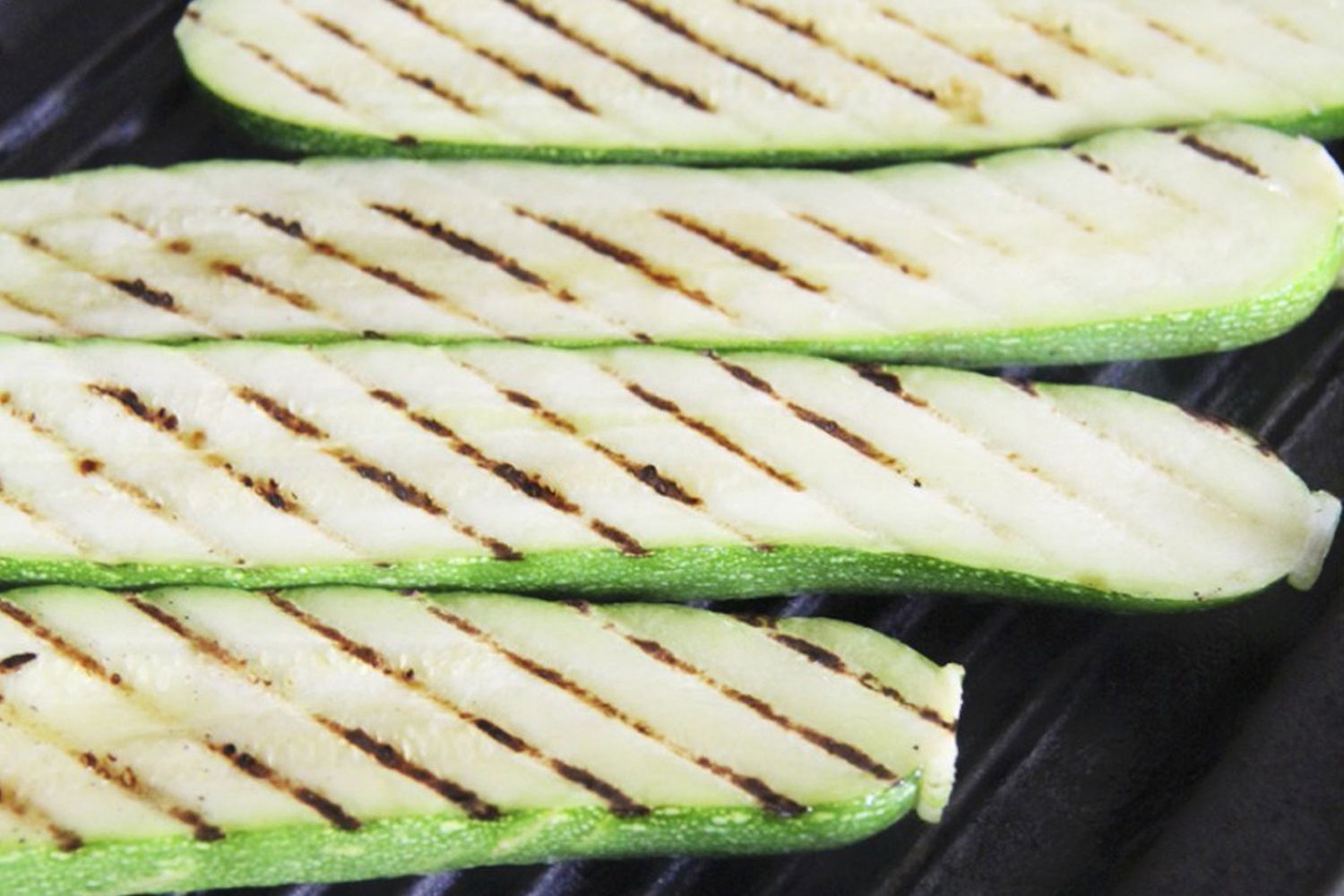 Step: 15/17
Cut the bread into slices, then cut each slice in half. Toast until golden and crisp. Peel the garlic and halve the cloves. Rub both sides of the toasted bread with the cut side of the garlic cloves.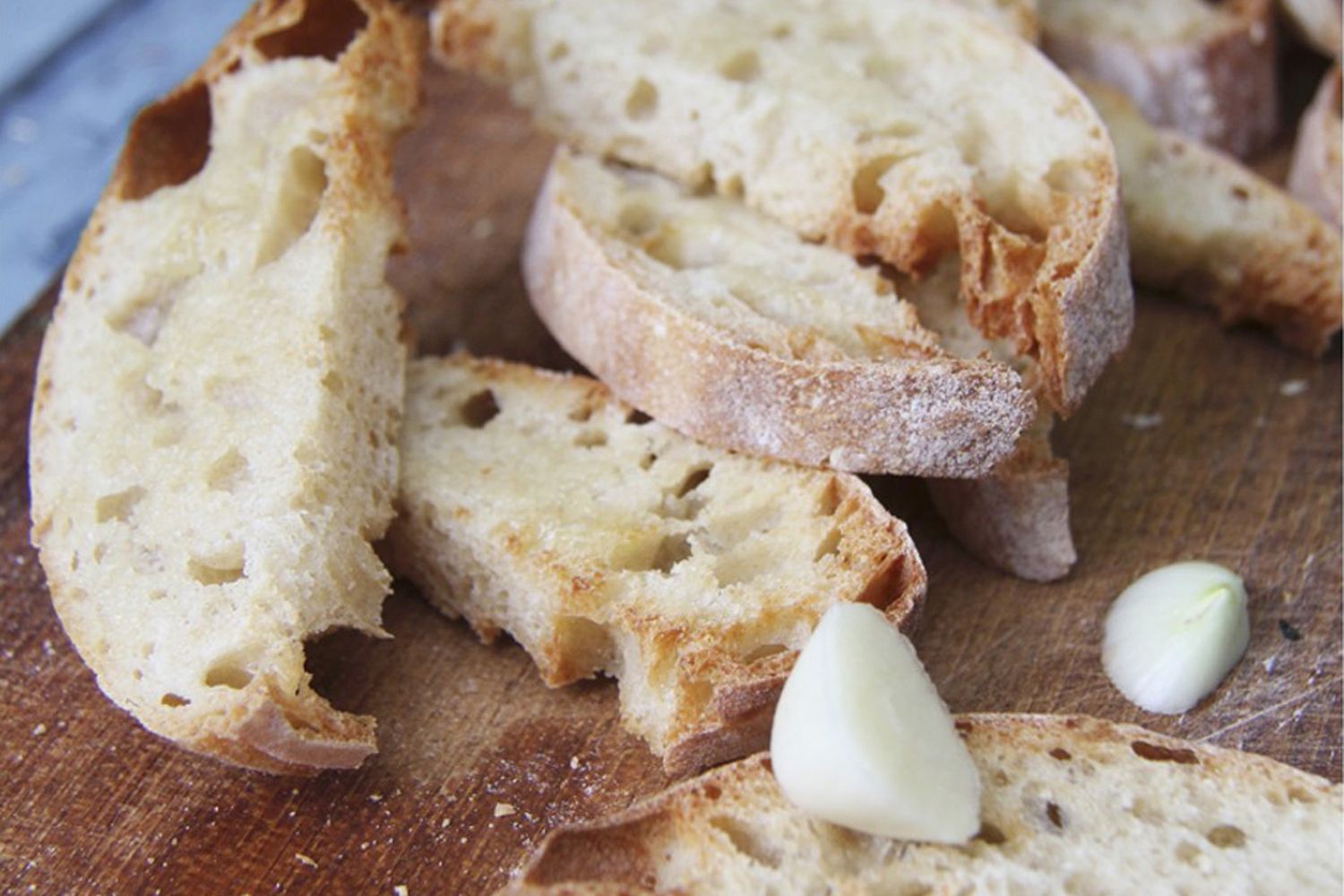 Step: 16/17
Spread with the goat's cheese mixture.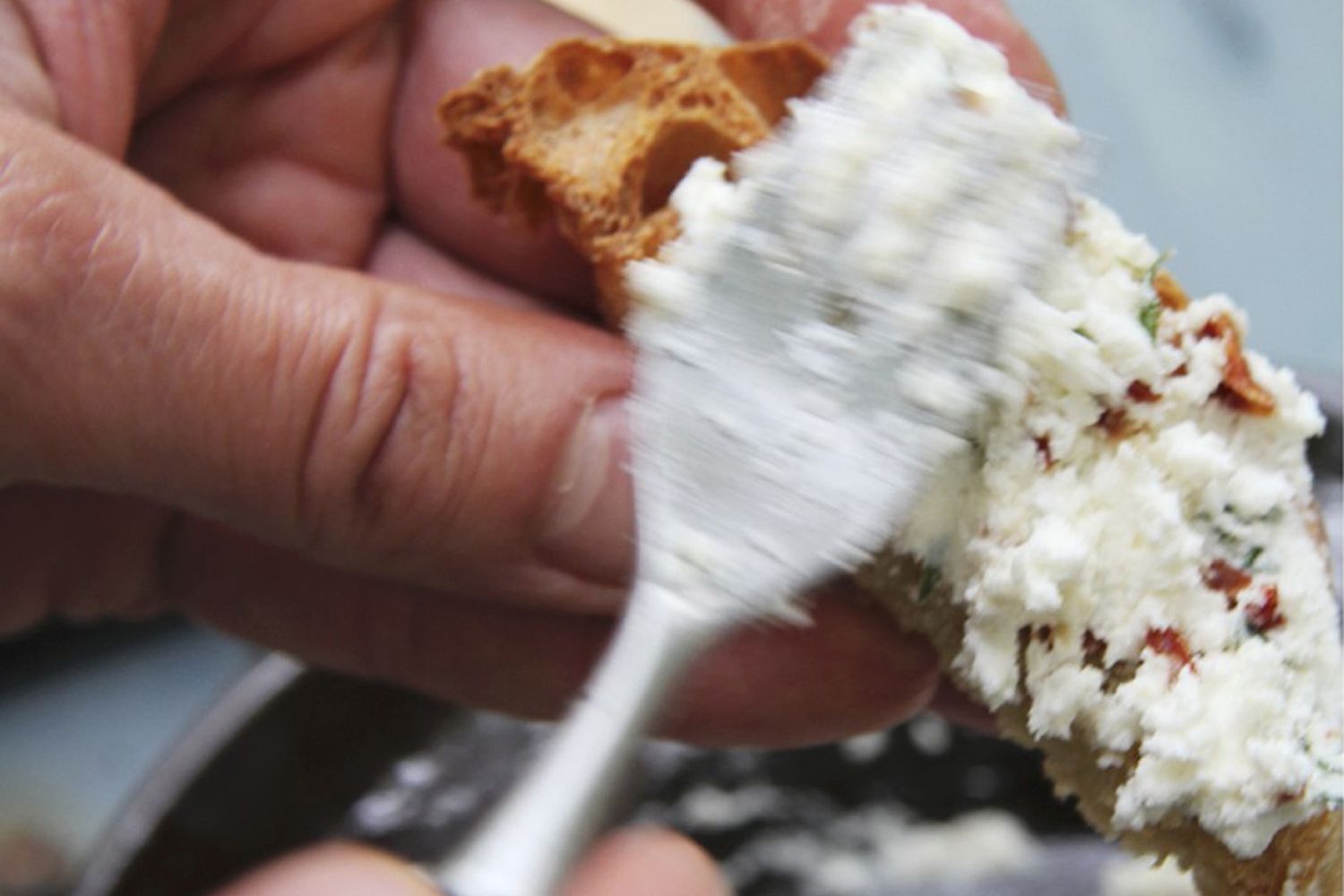 Step: 17/17
Arrange the grilled vegetables in portions and serve with the toasts.