Step: 1/9
Wash the leeks and slice into rings.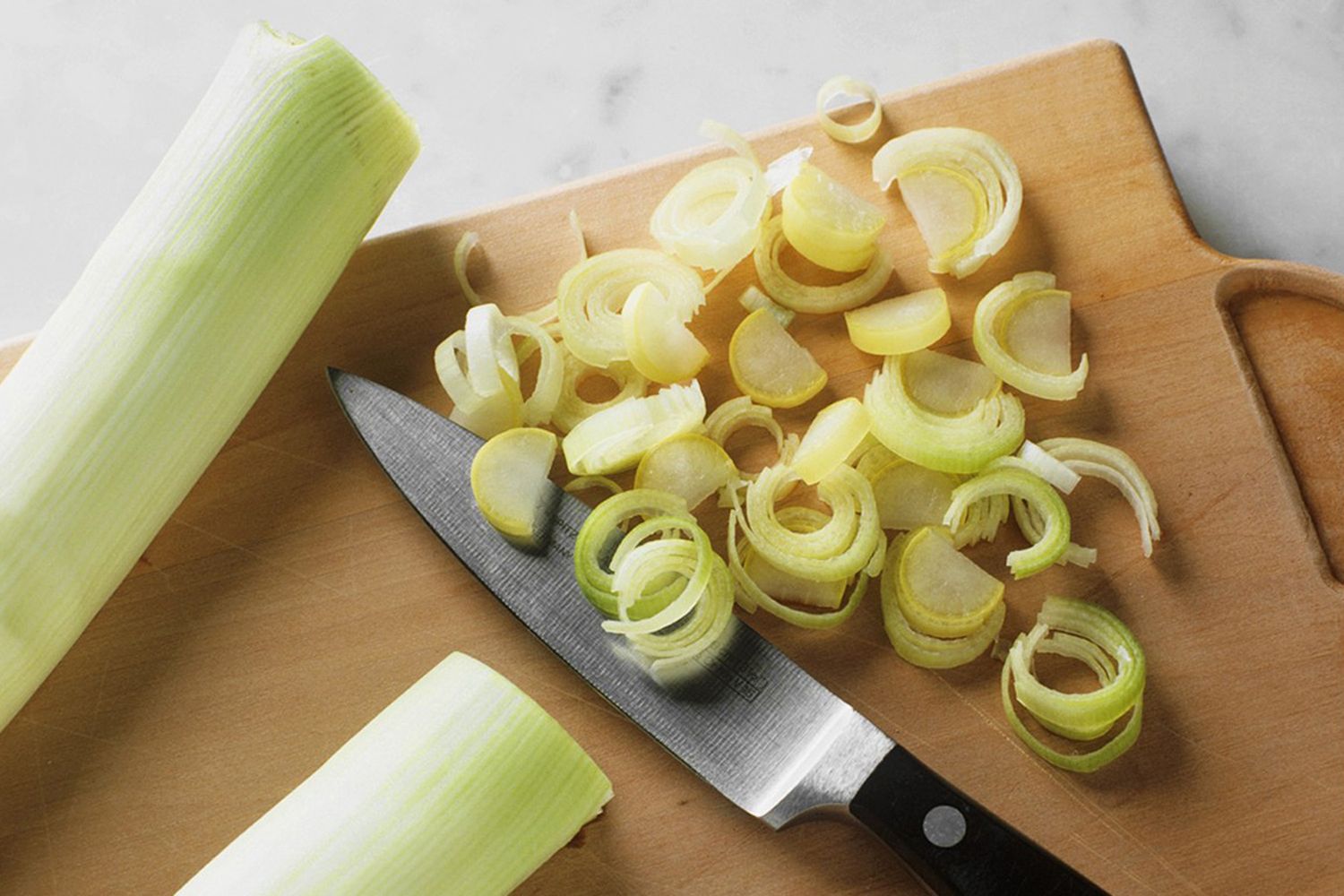 Step: 2/9
Bring the cream to the boil. Season with a little salt, pepper and nutmeg, add the leeks and simmer for 2-3 minutes.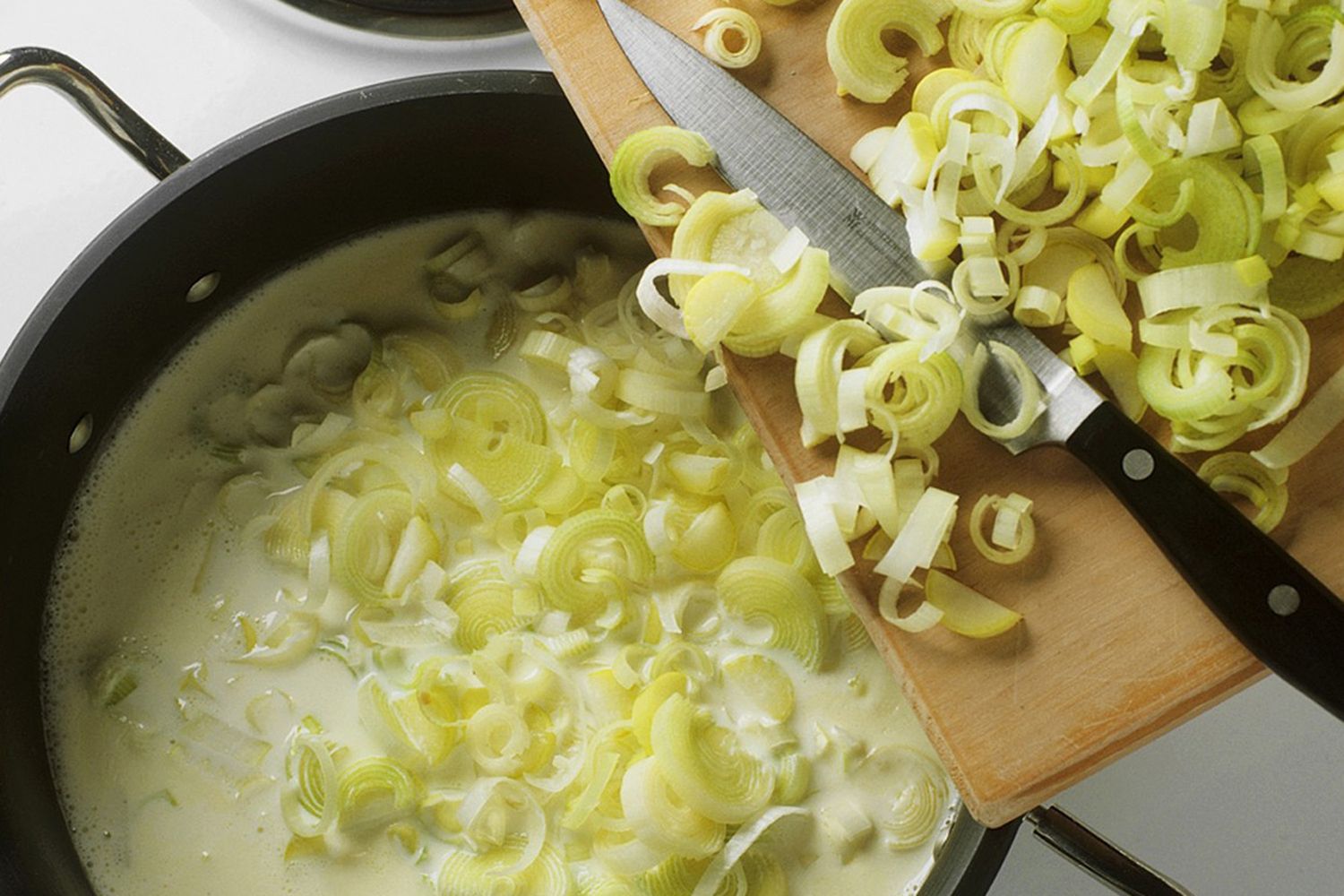 Step: 3/9
Drain the leeks through a sieve and collect the cream in a bowl.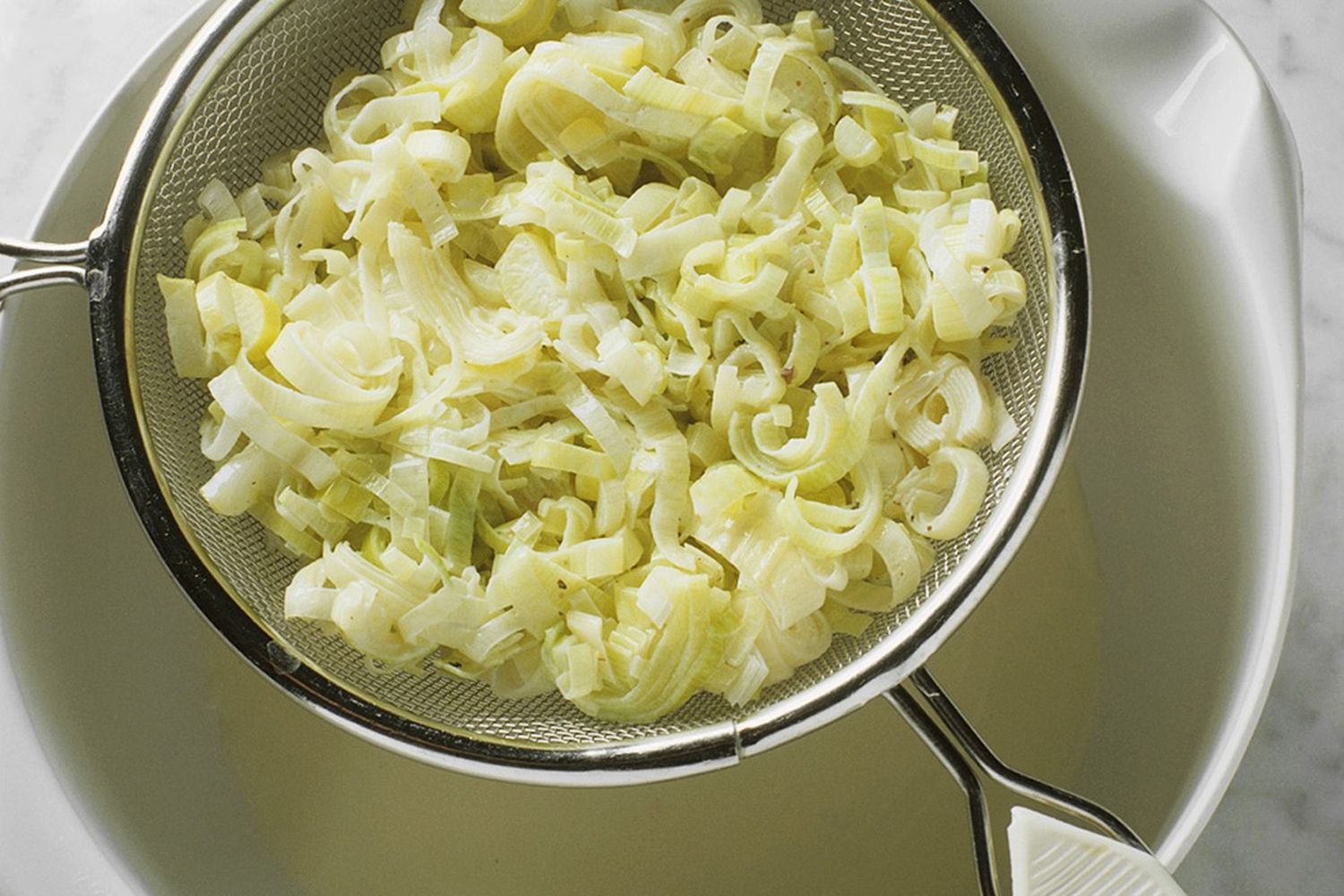 Step: 4/9
Preheat the oven to 180°C (160°C fan, gas 4). Grease the quiche tin. For the dough, beat 150g butter with a pinch of salt until creamy. Gradually beat in the eggs. Add the flour mixed with the baking powder and mix everything to a smooth dough.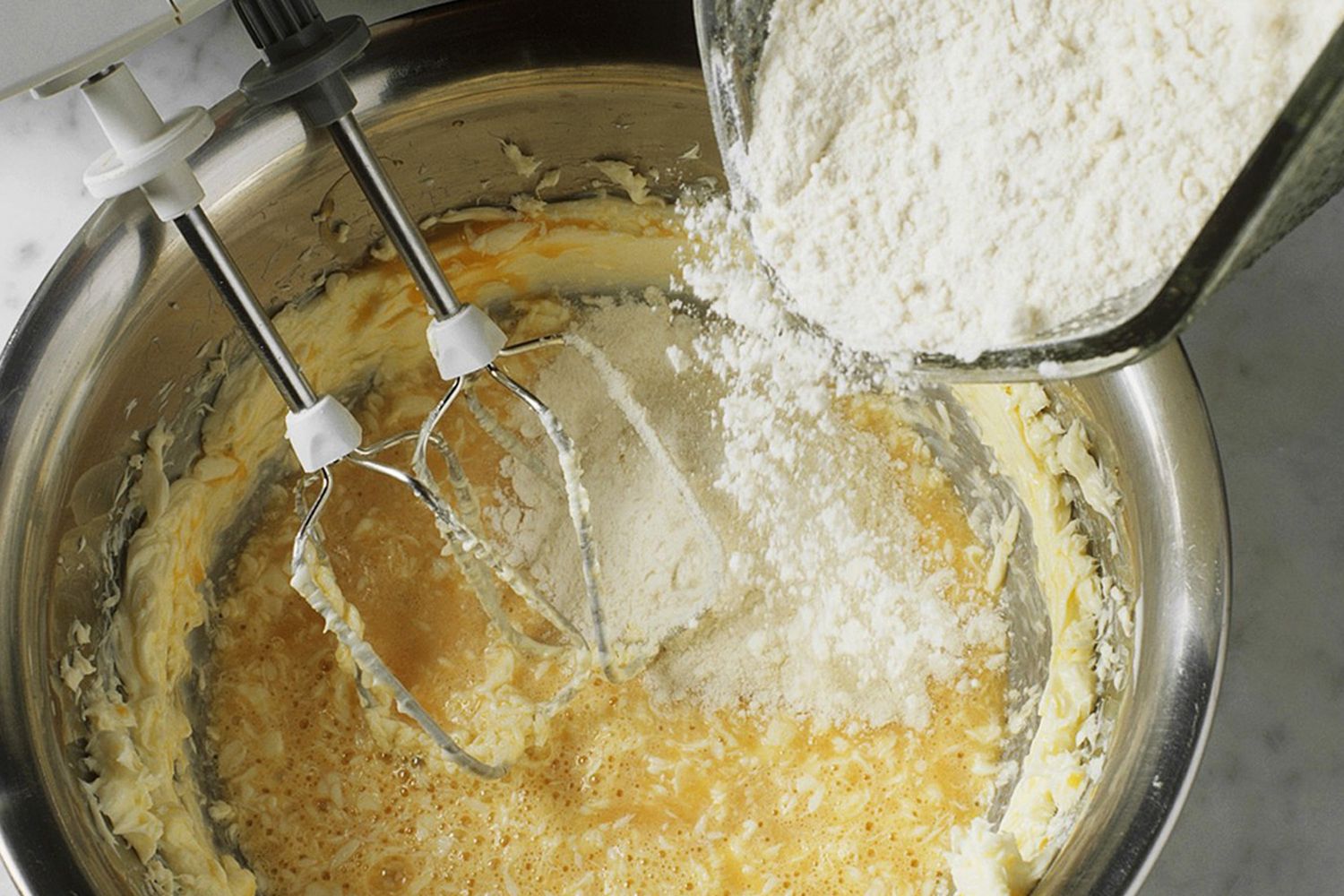 Step: 5/9
Press into the tin until smooth and even then bake in the oven for 20 minutes.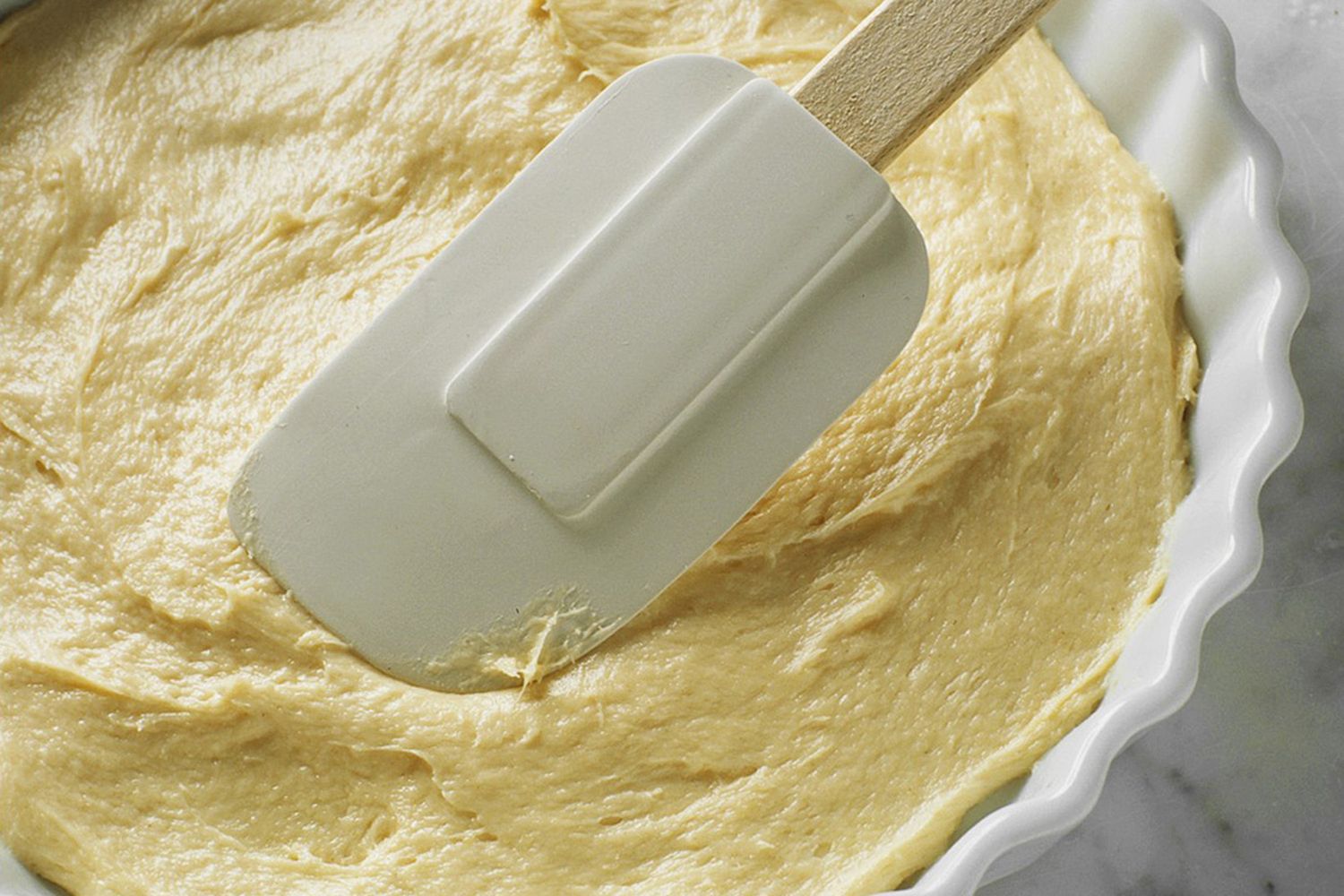 Step: 6/9
Meanwhile, , clean the mushrooms and cut into slices. Squeeze the juice of half the lemon.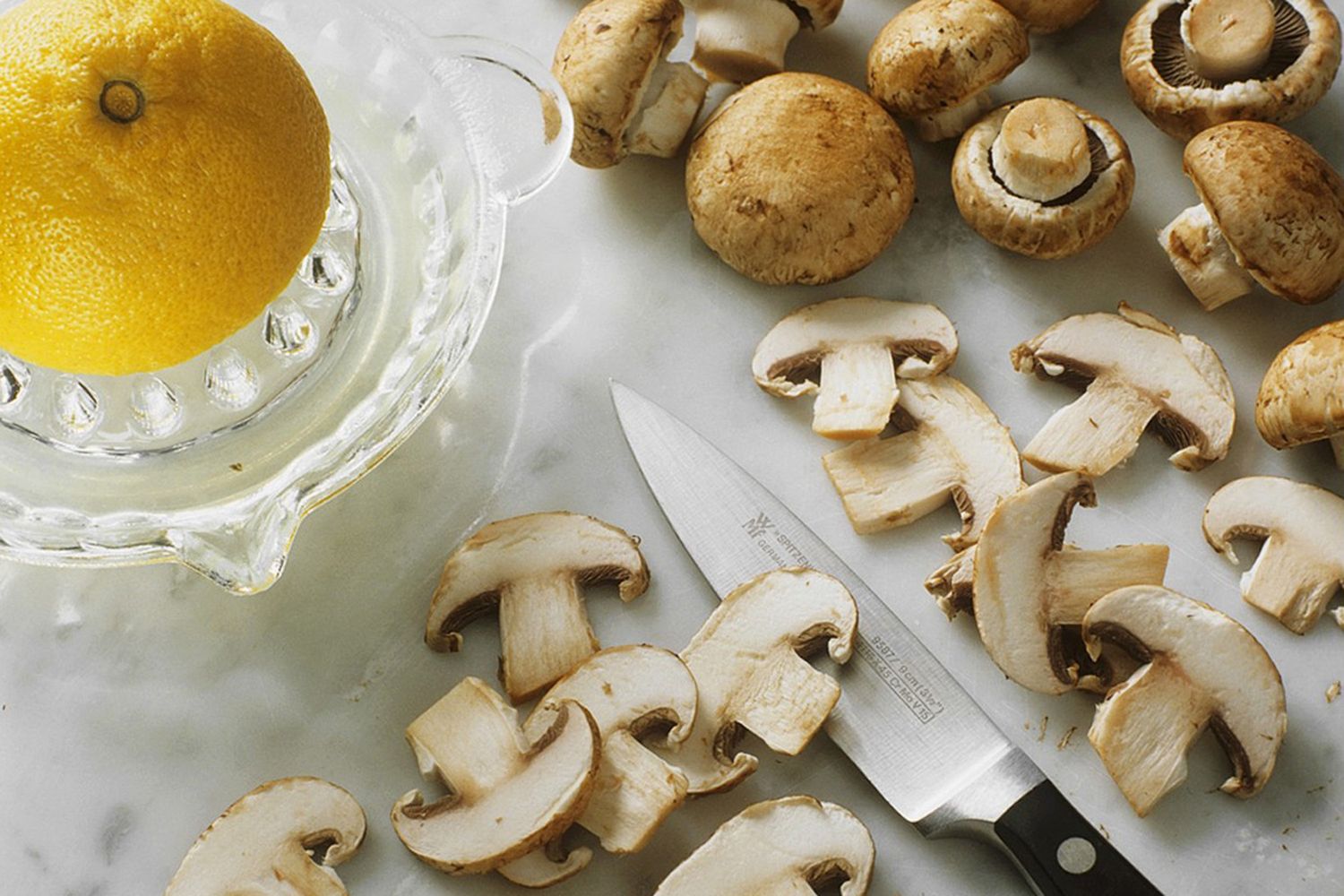 Step: 7/9
Saute the mushrooms in a hot pan with the remaining butter until golden.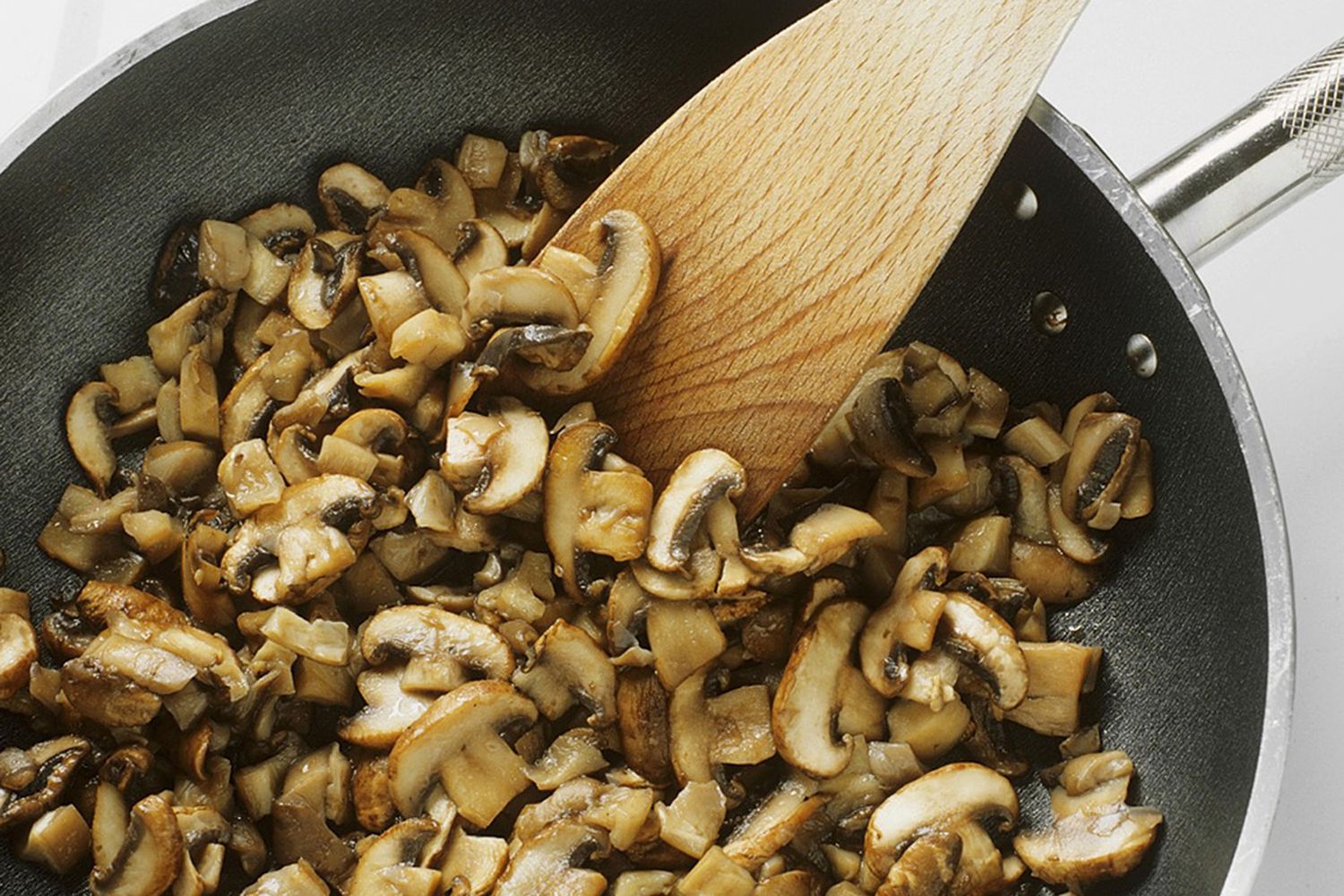 Step: 8/9
Pour in the leek cream and simmer for a few minutes until creamy. Season with lemon juice, salt and white pepper.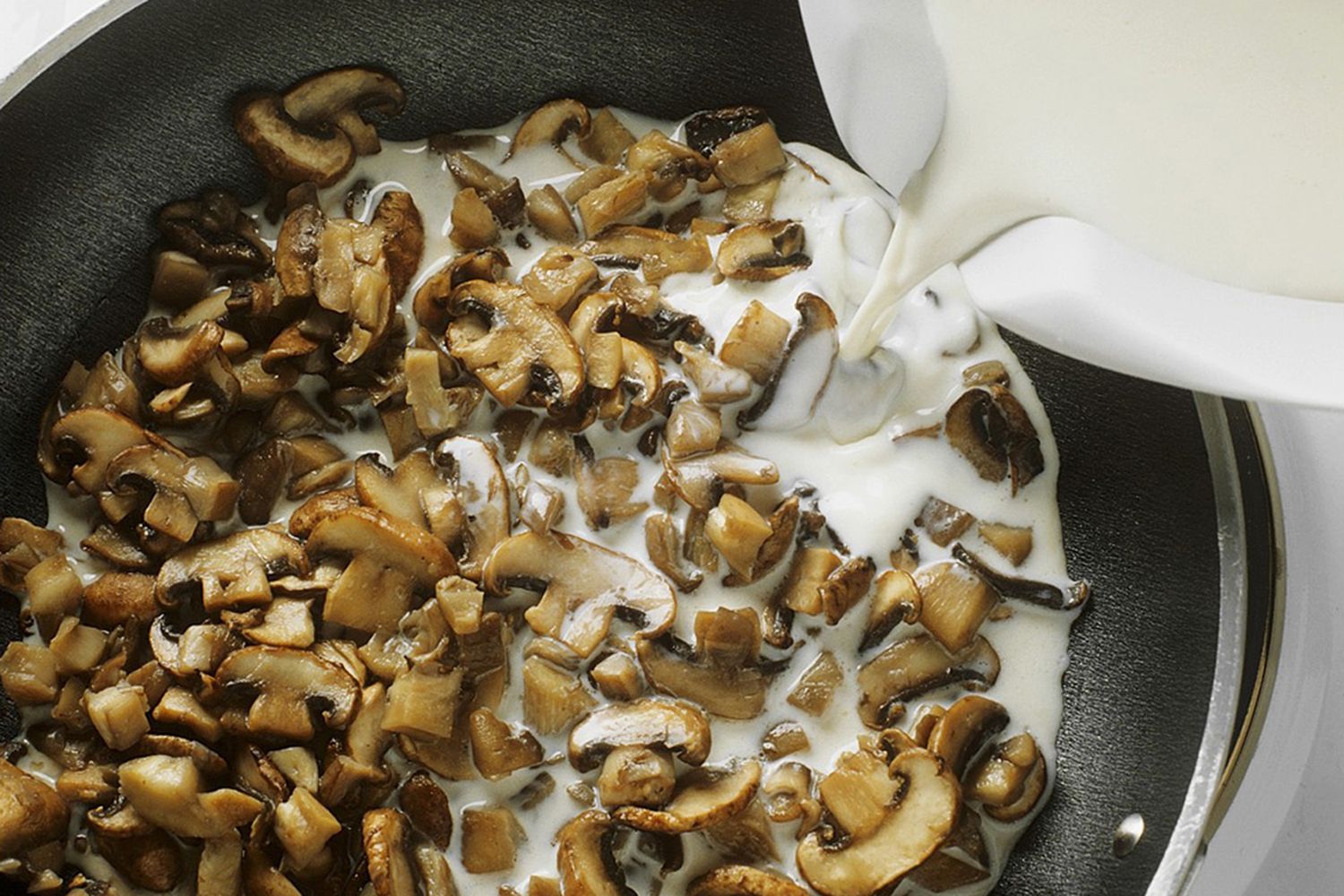 Step: 9/9
Remove the base from the oven and pour in the leeks. Spread with the sour cream and return to the oven for 15-20 minutes until golden brown. Serve with the mushroom sauce.