Step: 1/7
Wash the potatoes, peel and rinse with cold water.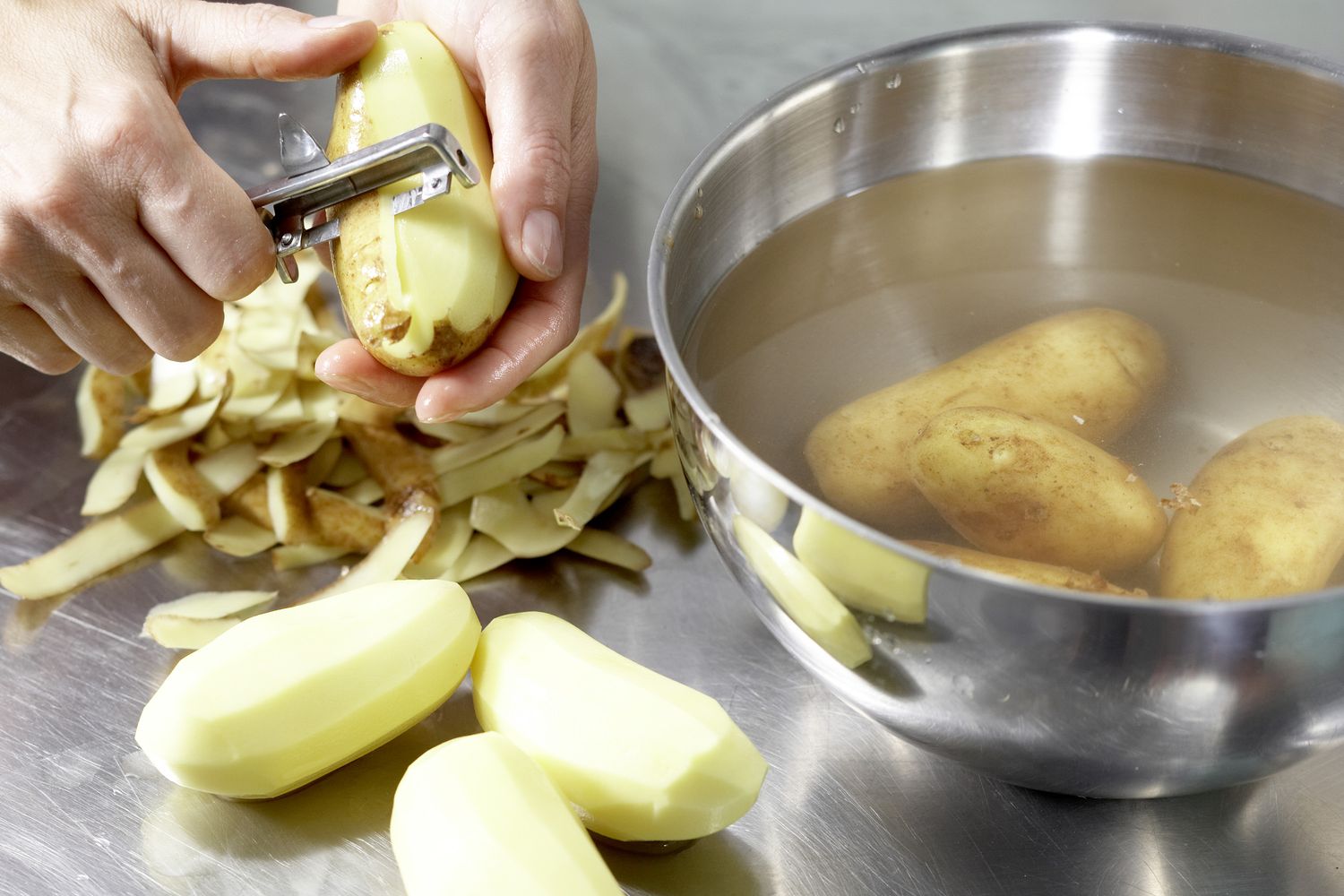 Step: 2/7
Cut the potatoes into 5mm thick slices.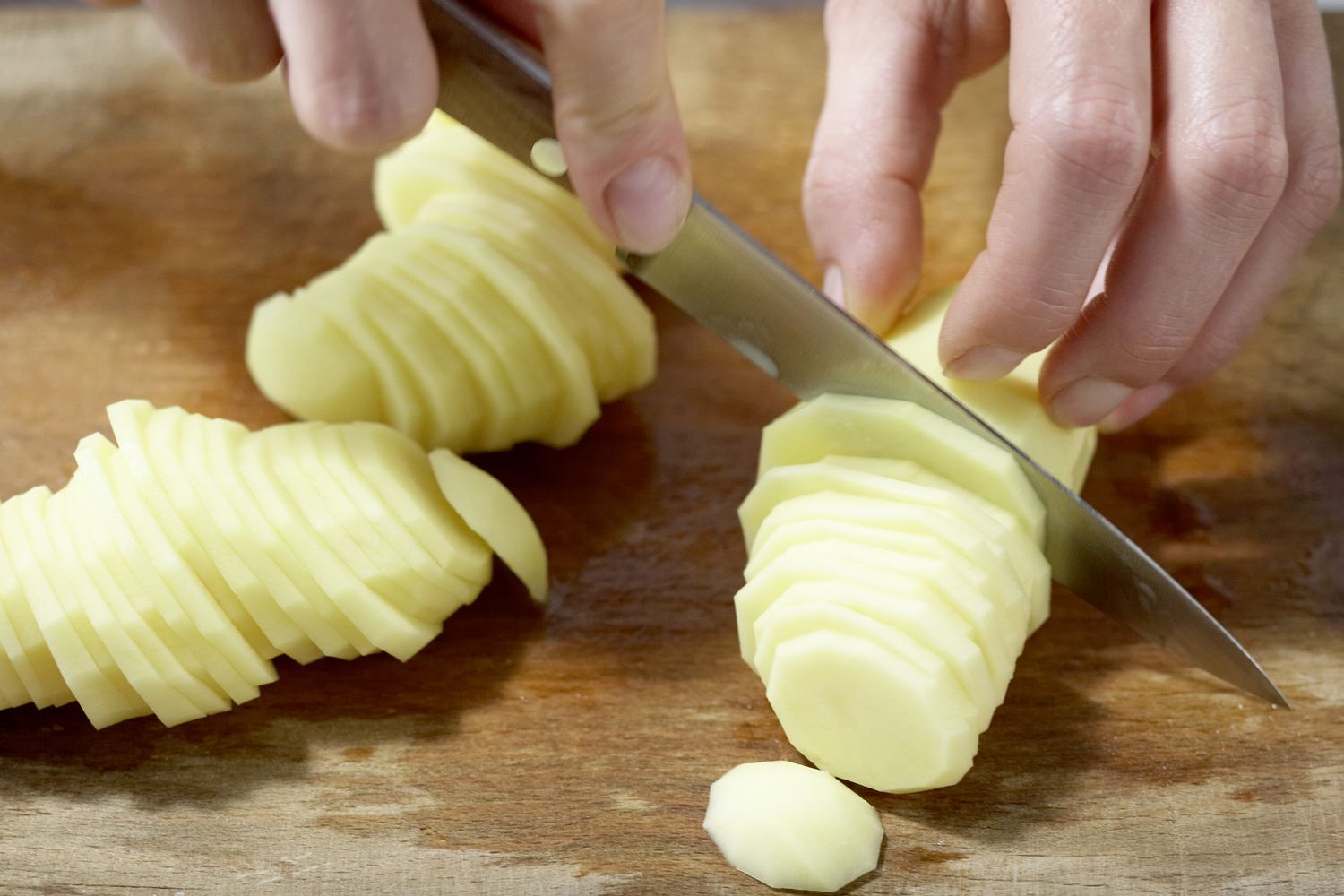 Step: 3/7
Peel the garlic and rub around the inside of the baking dish, then chop finely.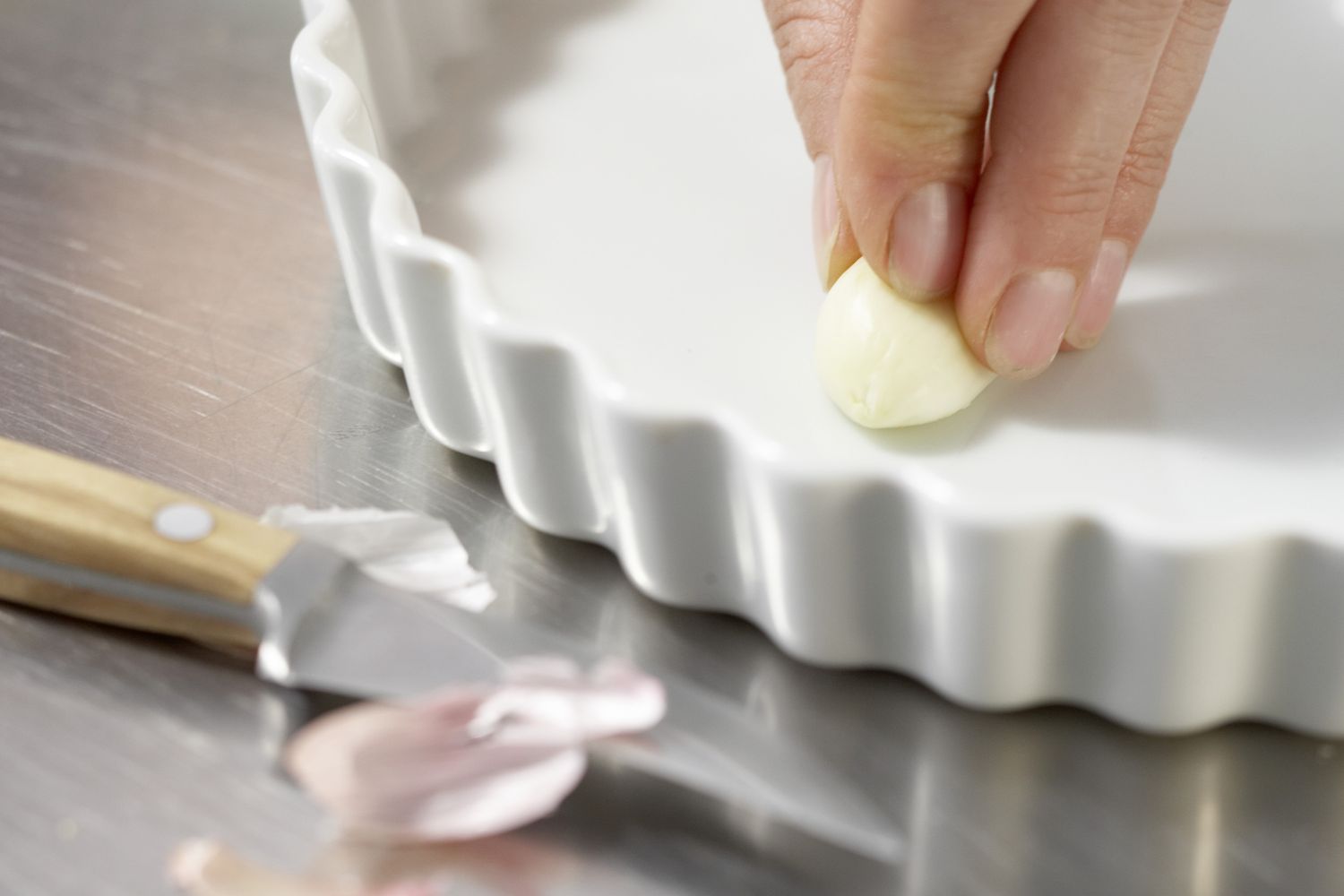 Step: 4/7
Place the potatoes in the dish.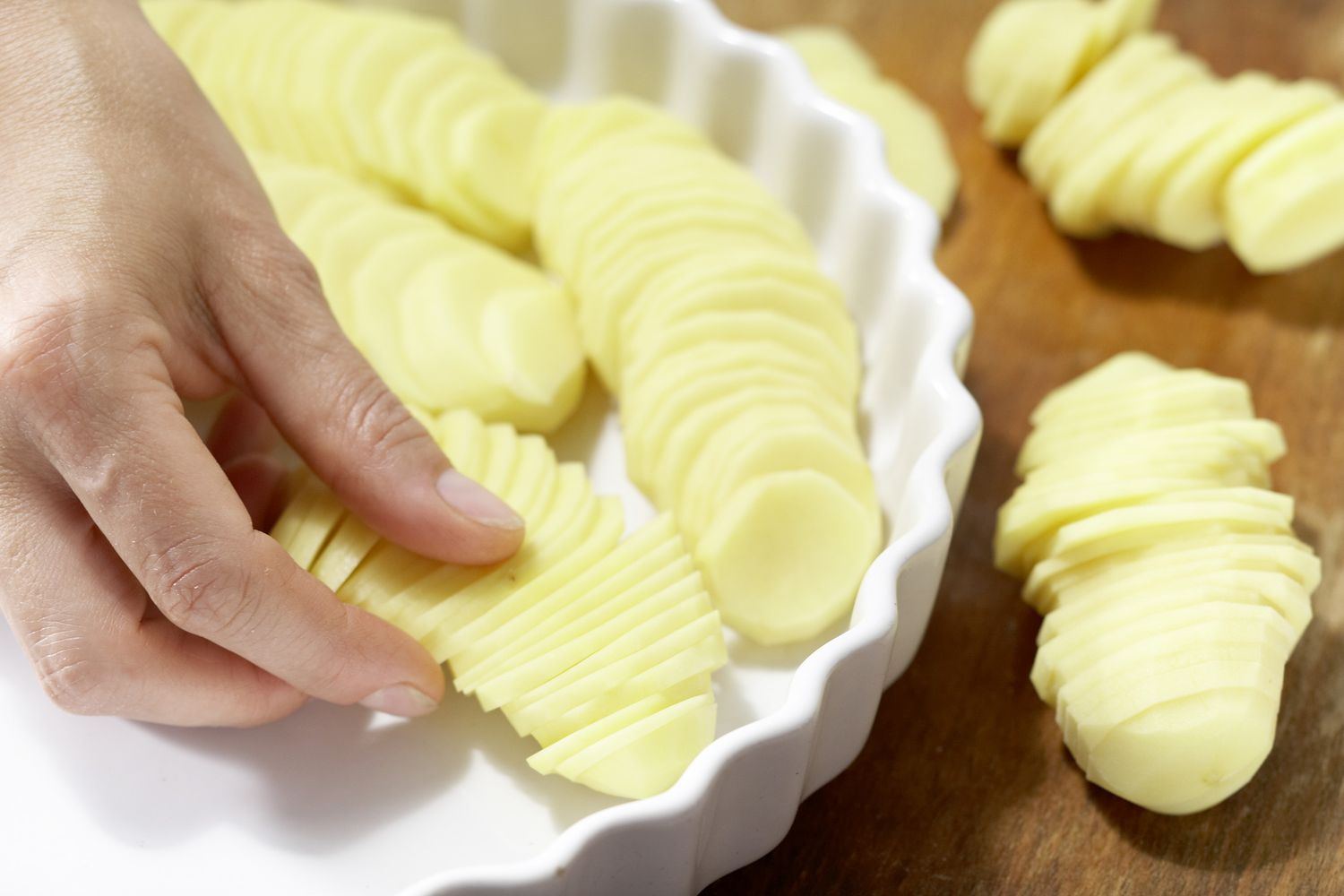 Step: 5/7
Mix the chopped garlic with the soy cream, pepper, salt and a pinch of nutmeg.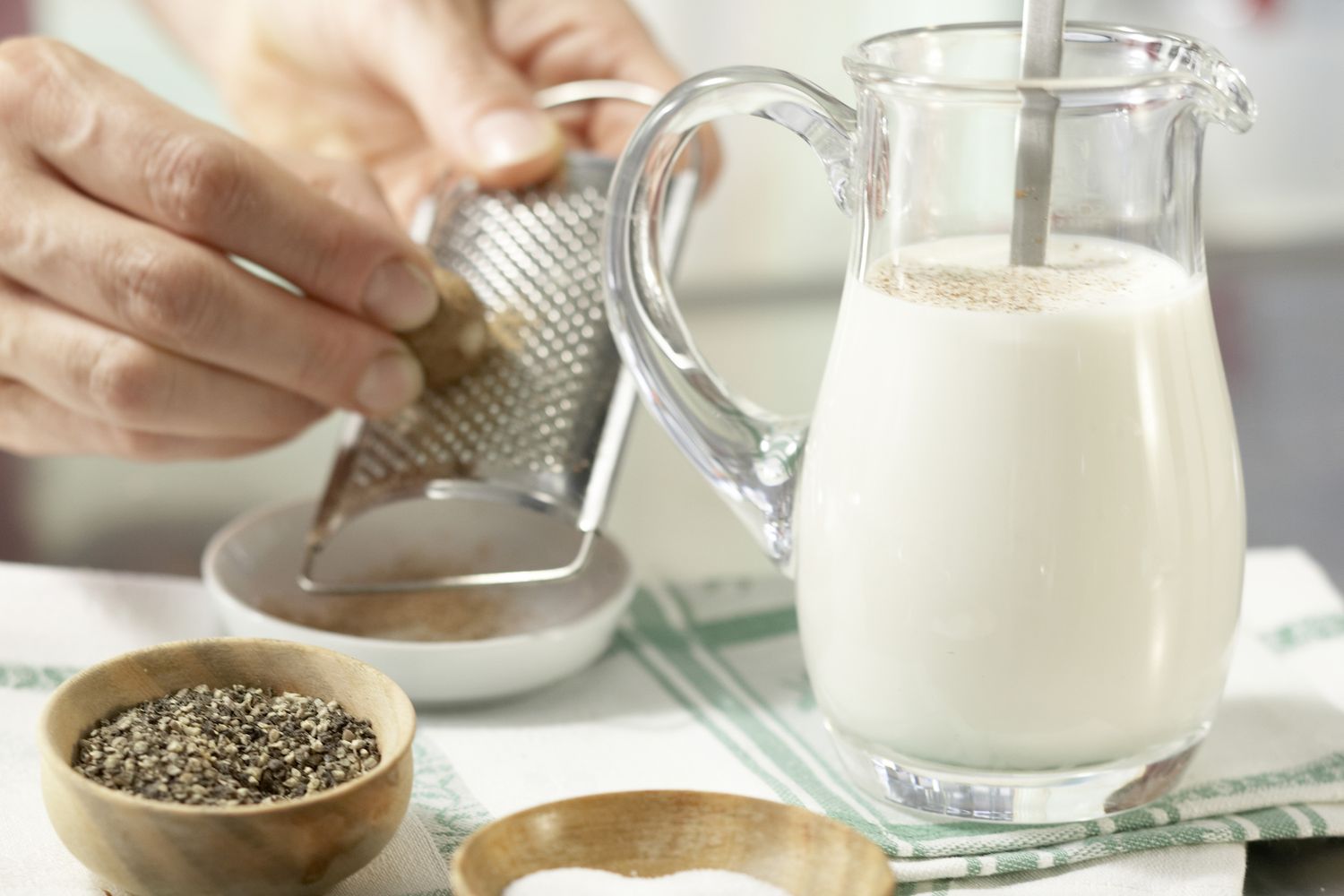 Step: 6/7
Pour the cream mixture over the layered potatoes. Cook in the preheated oven at 220°C (200°C fan, gas 7).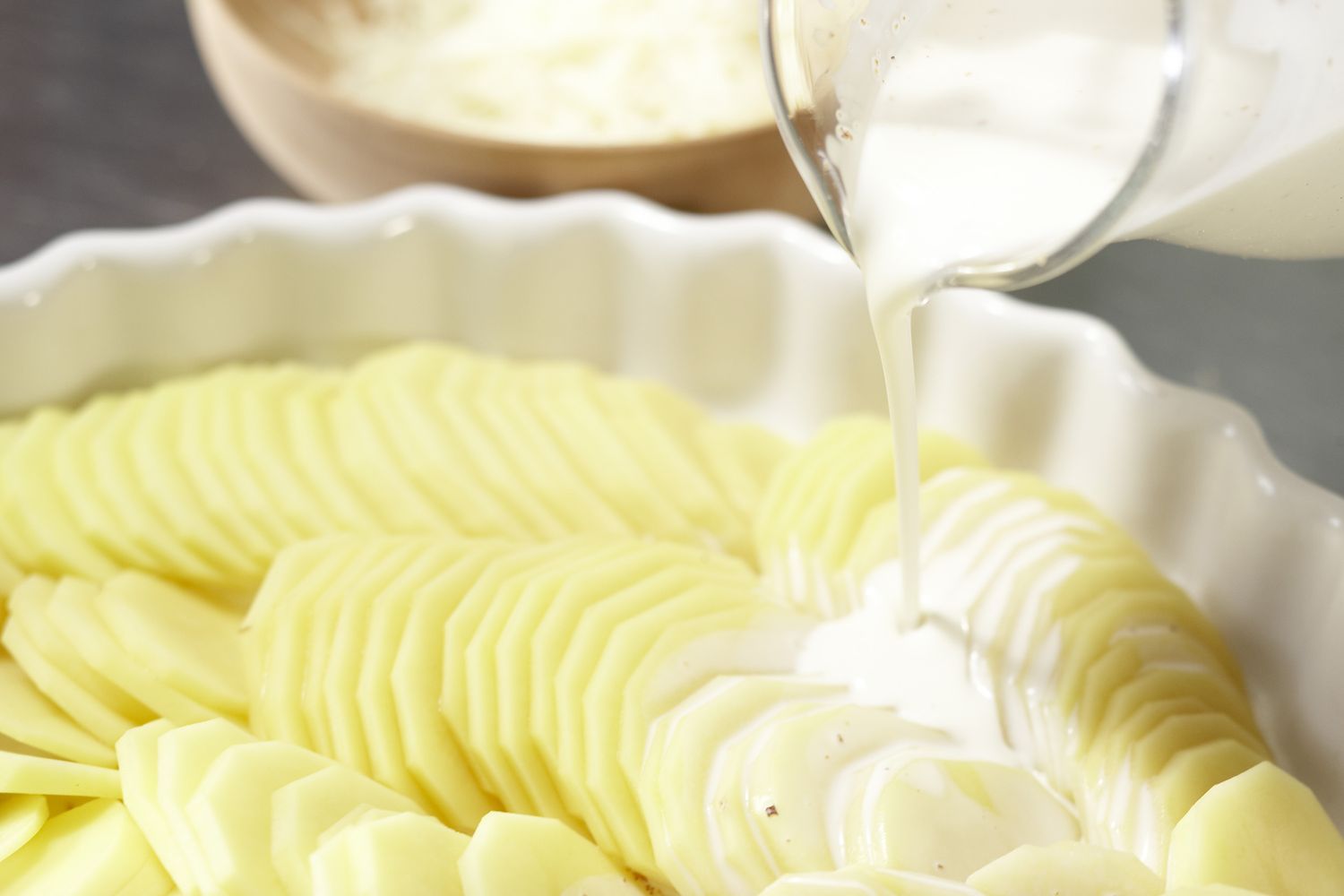 Step: 7/7
Meanwhile finely grate the Parmesan. After 35 minutes baking, sprinkle the cheese over the potatoes. Bake for another 10 minutes. Wash the thyme, shake dry and scatter the leaves over the gratin to serve.