Step: 1/8
Peel the onion, finely chop and fry in hot oil.
Step: 2/8
Peel the garlic, add to the pan with the basil and tomatoes and stir. Simmer the sauce for 5 minutes, then season with salt, pepper and sugar.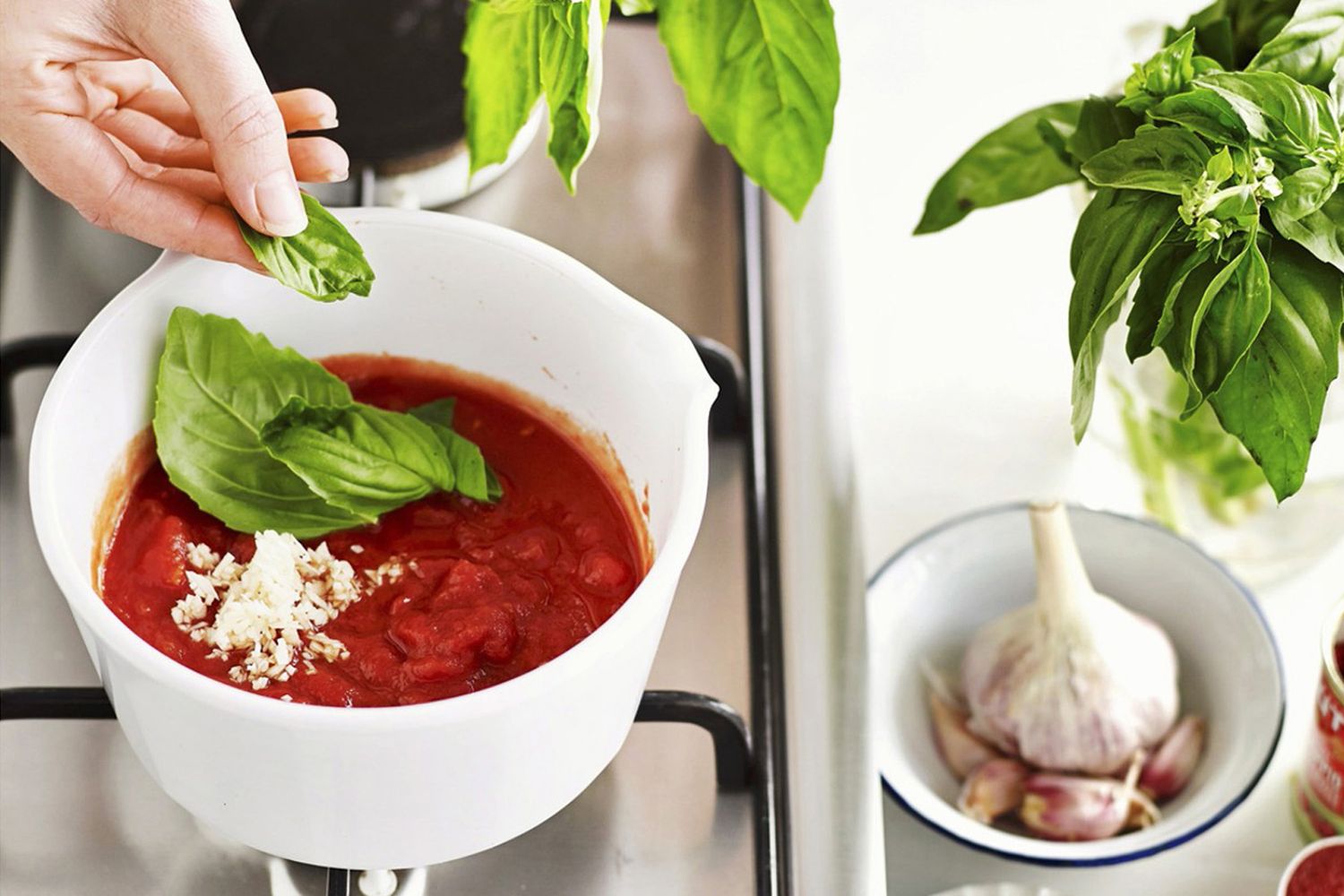 Step: 3/8
Wash the cauliflower and finely chop in a blender.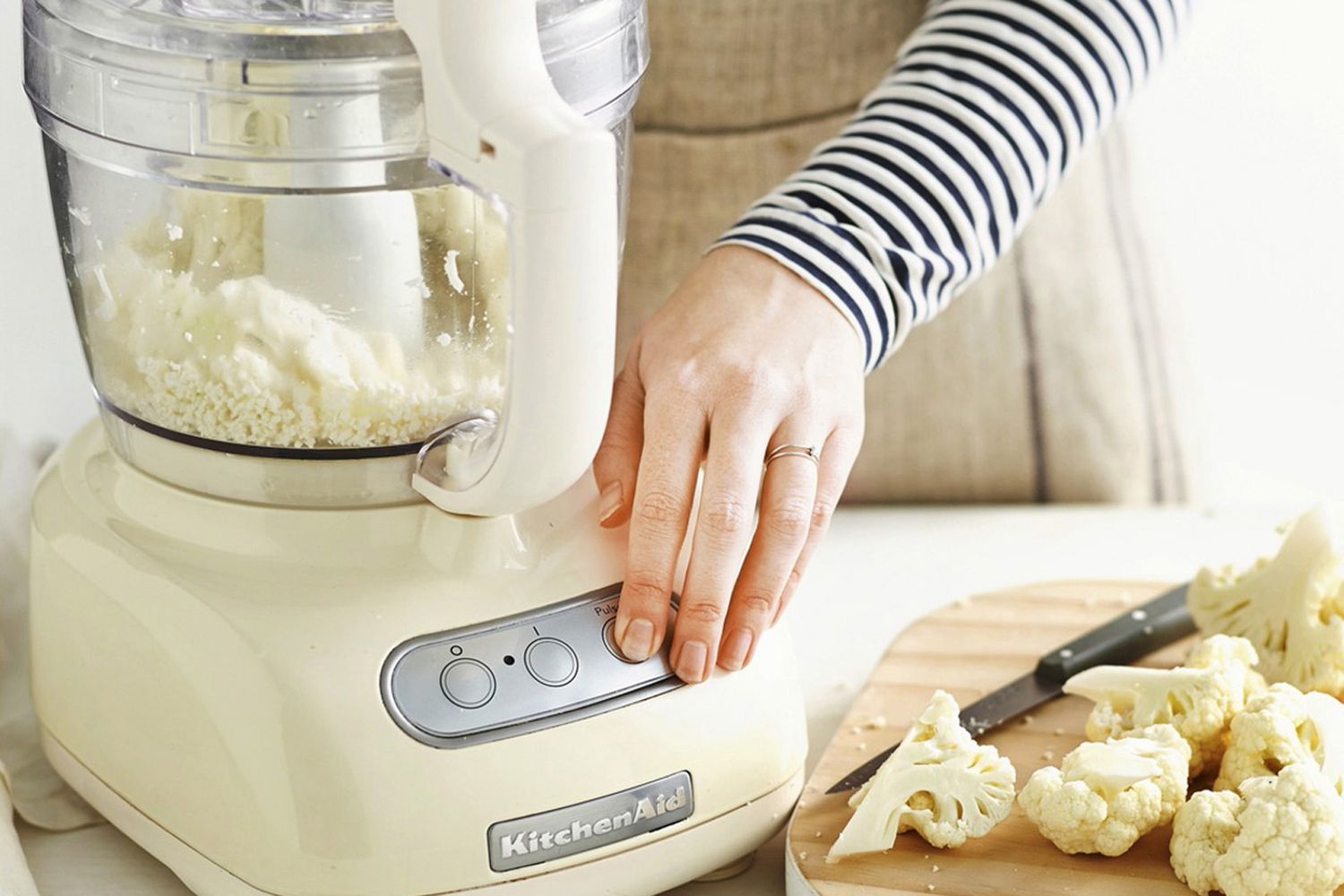 Step: 4/8
Stir the eggs with the cheese, psyllium husks, oregano, salt and pepper and leave to soak for about 10 minutes. Mix with the cauliflower. Preheat the oven to 200°C (180°C fan, gas 6).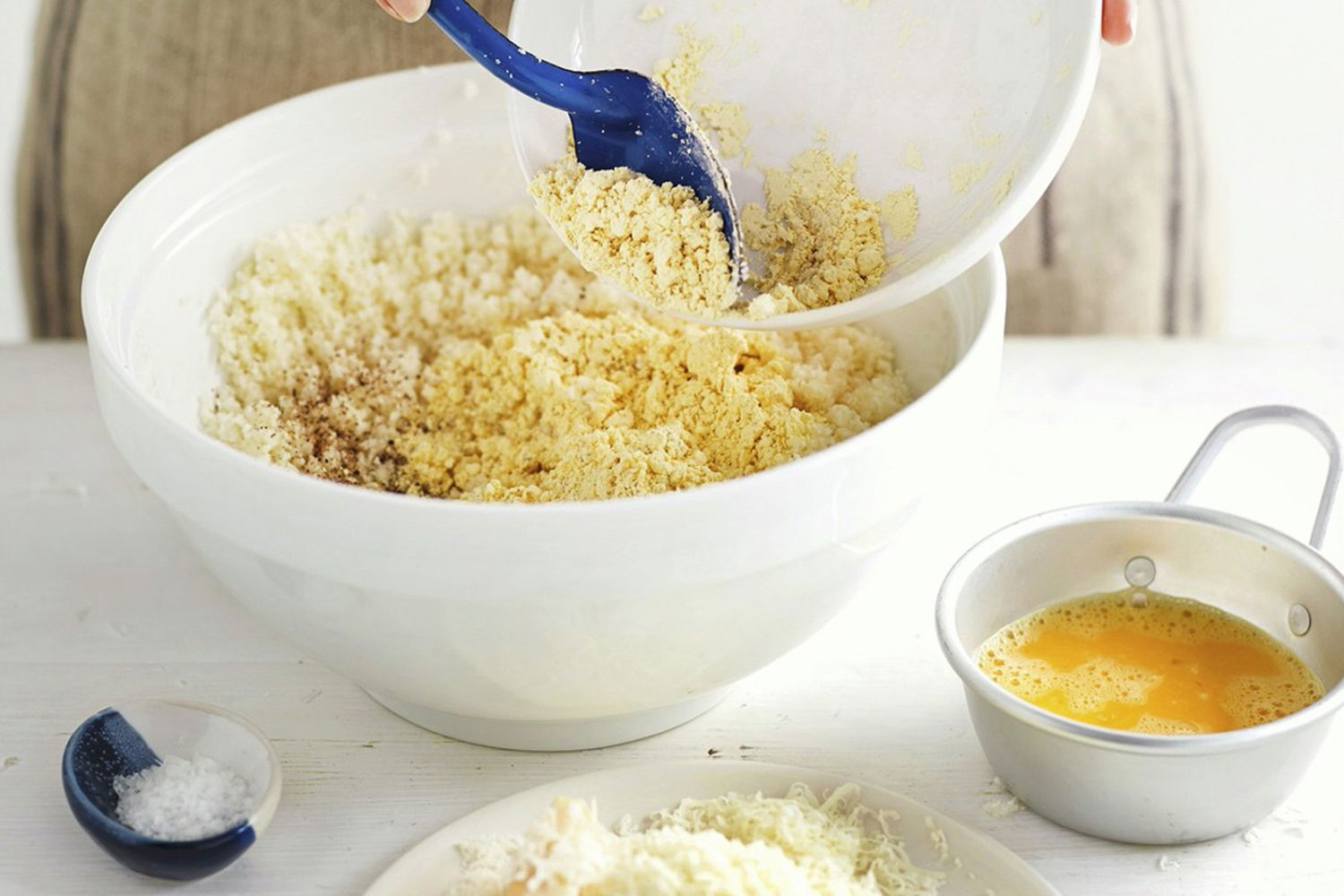 Step: 5/8
Pour the cauliflower mixture onto a baking tray lined with baking paper to make 4 thin flatbreads and bake in the oven for 15 minutes.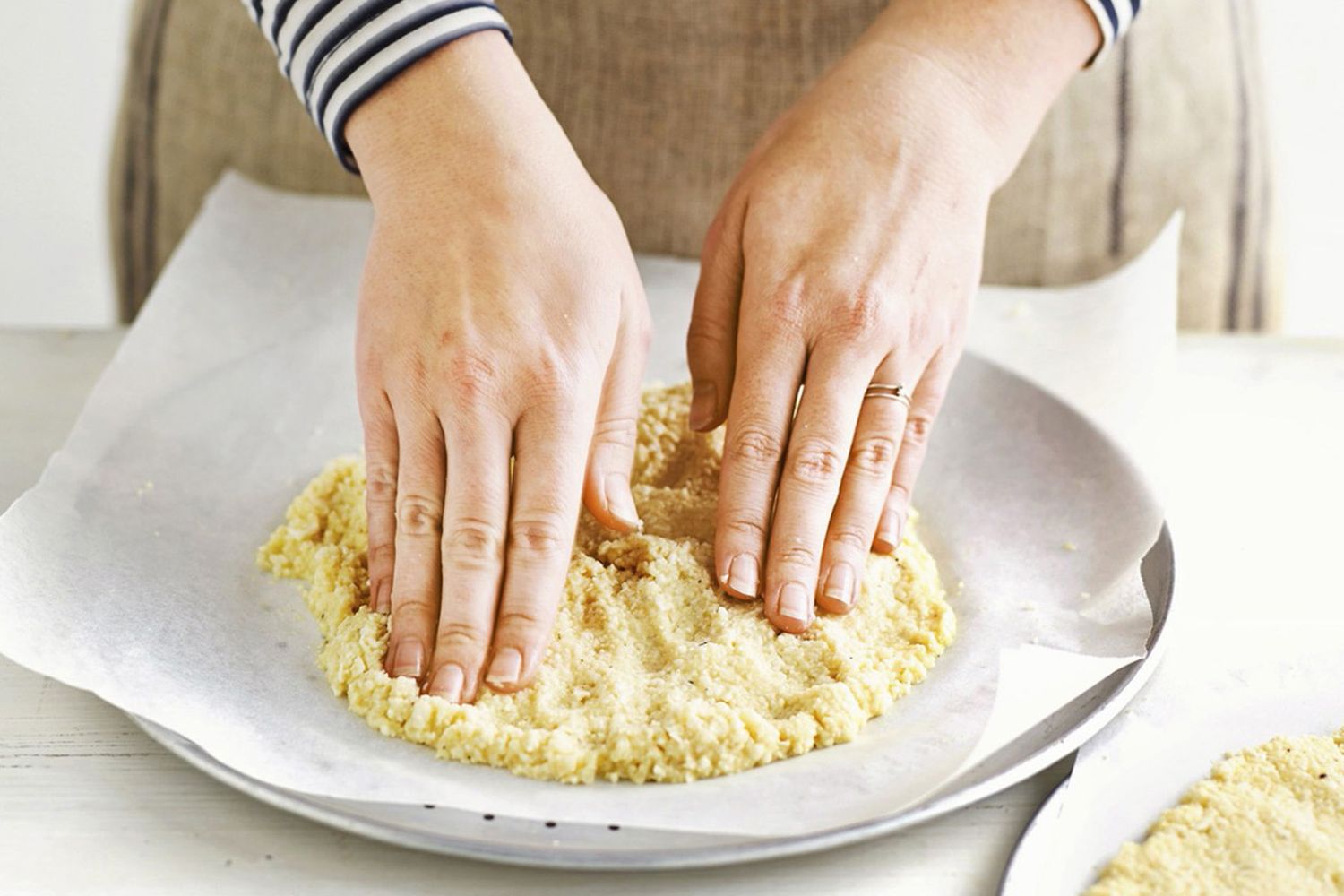 Step: 6/8
Clean the mushrooms and cut into slices.
Step: 7/8
Wash the peppers, deseed and cut into fine strips
Step: 8/8
Spread the tomato sauce on the flatbreads. Cut the mozzarella into thin slices and arrange on the pizzas. Add the salami or ham, mushrooms and peppers as desired. Season with salt and pepper and bake for 15 minutes until golden brown. Wash and dry the rocket. Arrange on the baked pizzas, garnish with basil and serve.