Step: 1/11
Wash the potatoes and quarter them lengthways.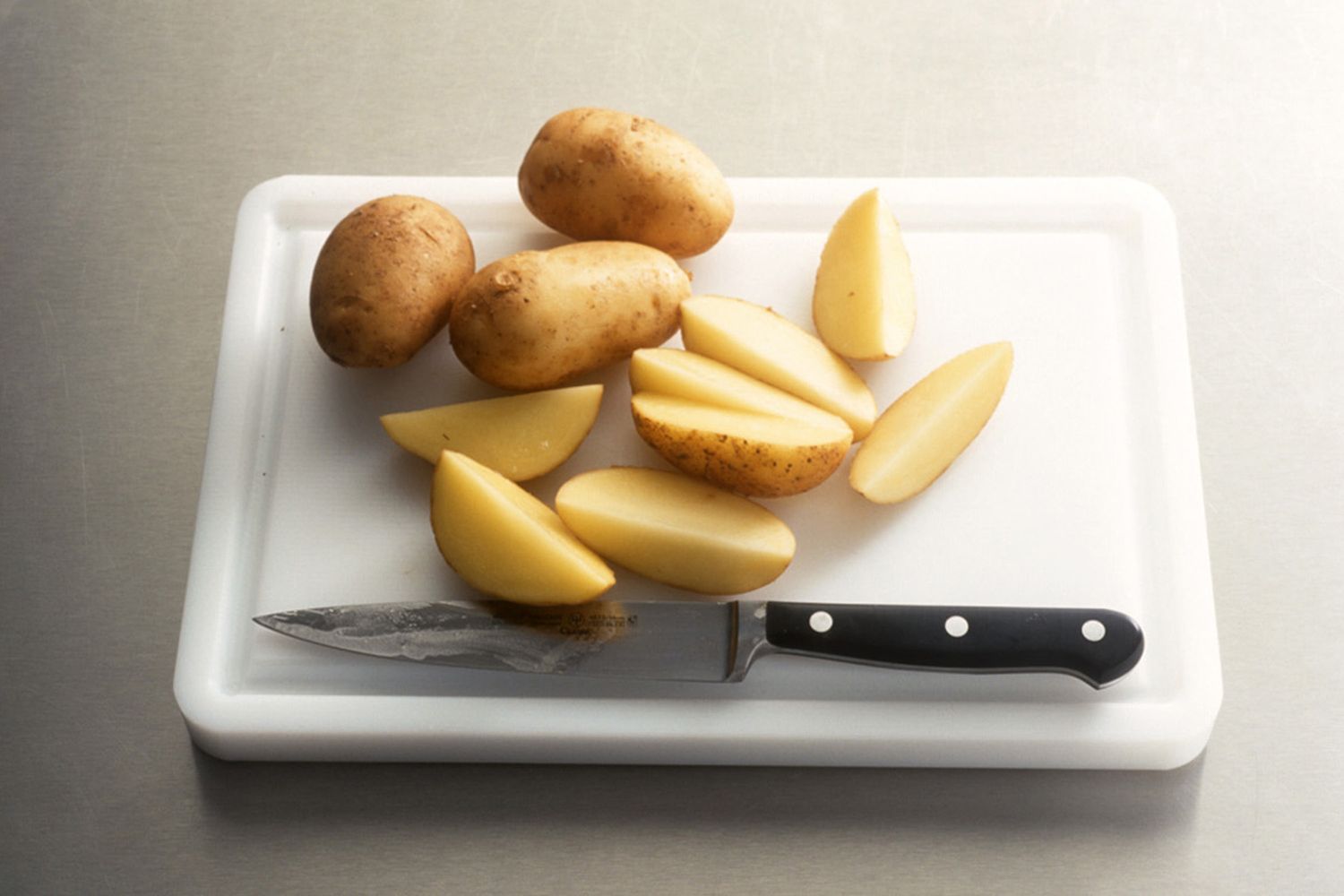 Step: 2/11
Cook the potatoes in boiling salted water for 10 minutes.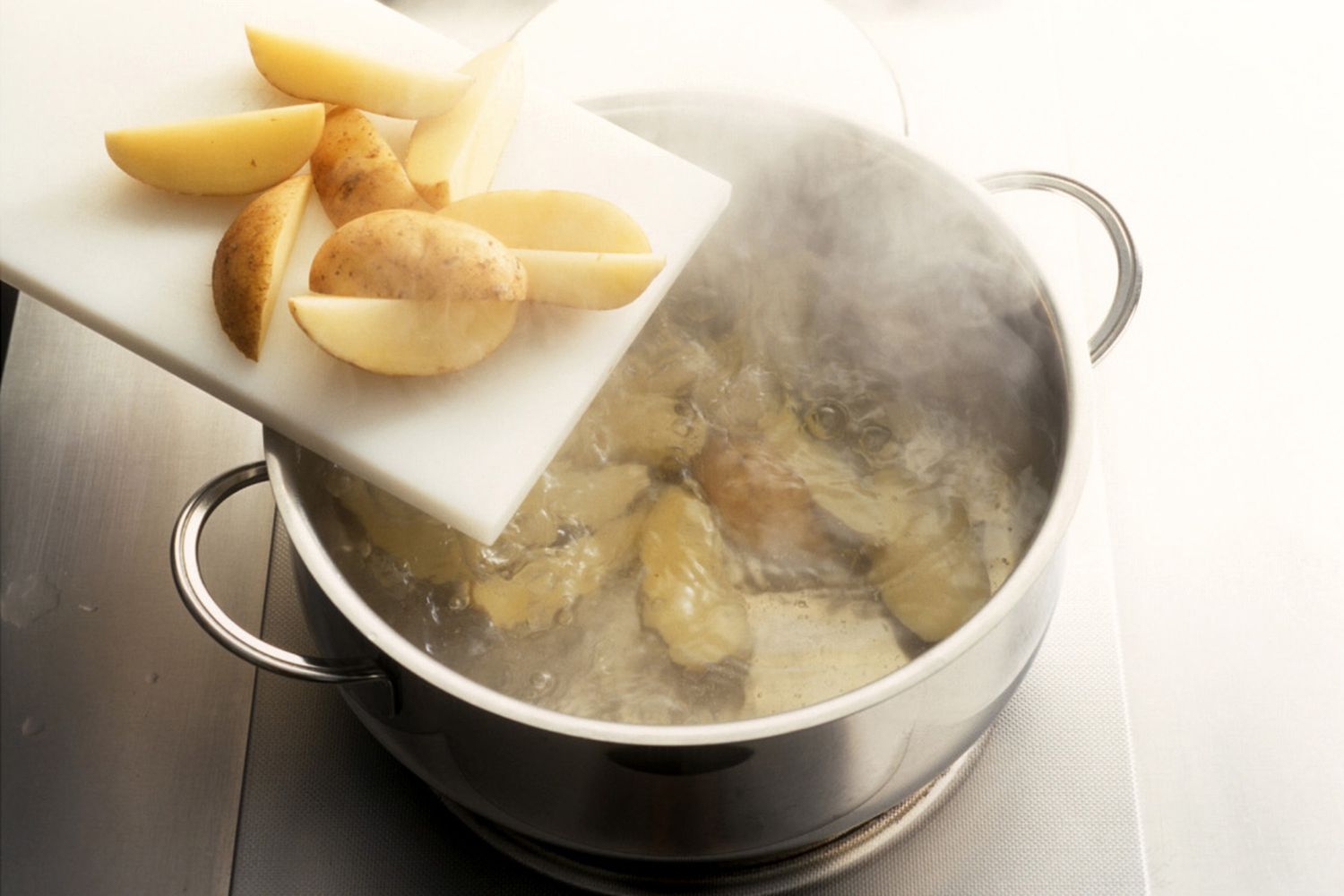 Step: 3/11
Meanwhile, peel the carrots and slice diagonally. Add to the potatoes and simmer for another 5 minutes.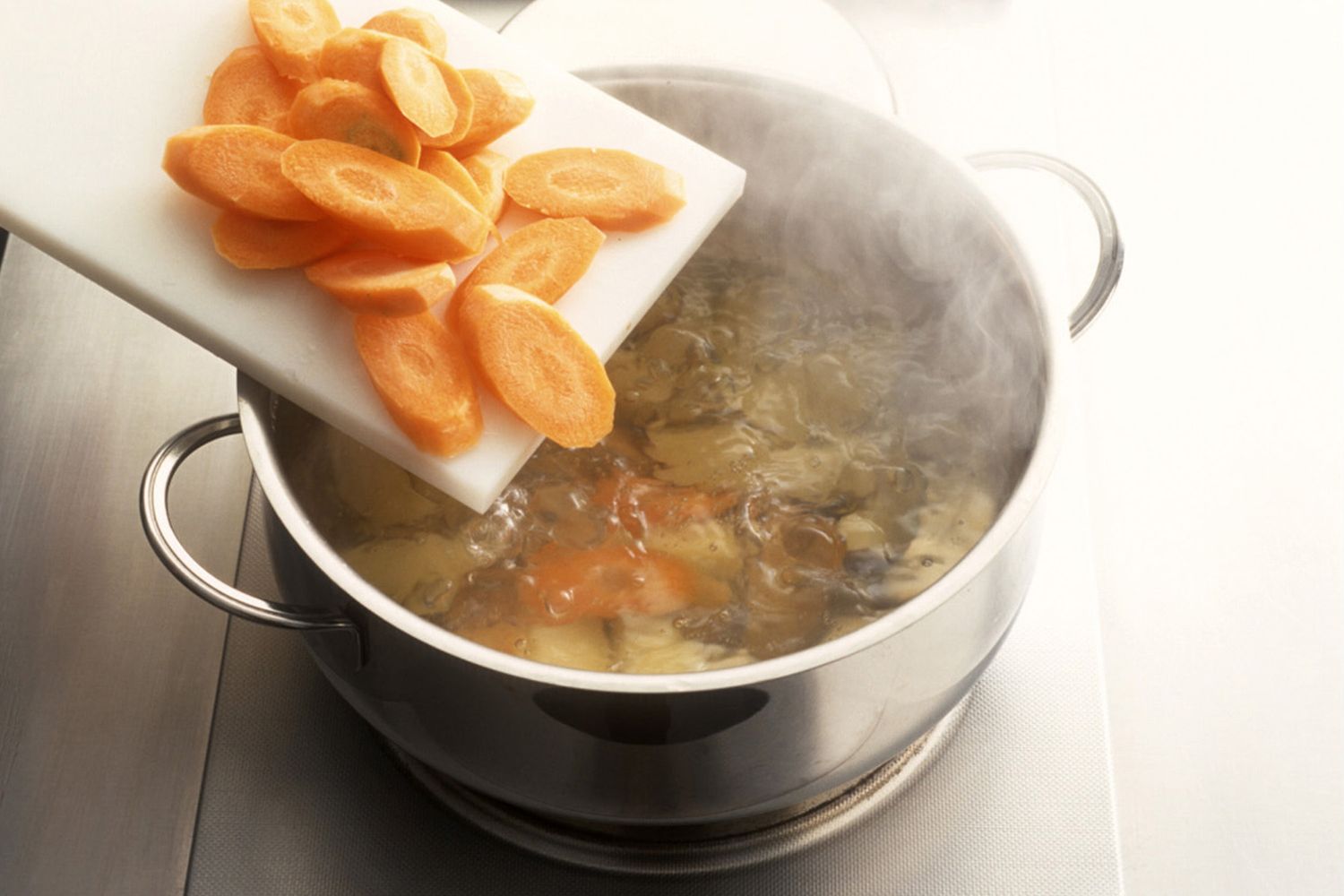 Step: 4/11
Wash and diagonally slice the zucchinis.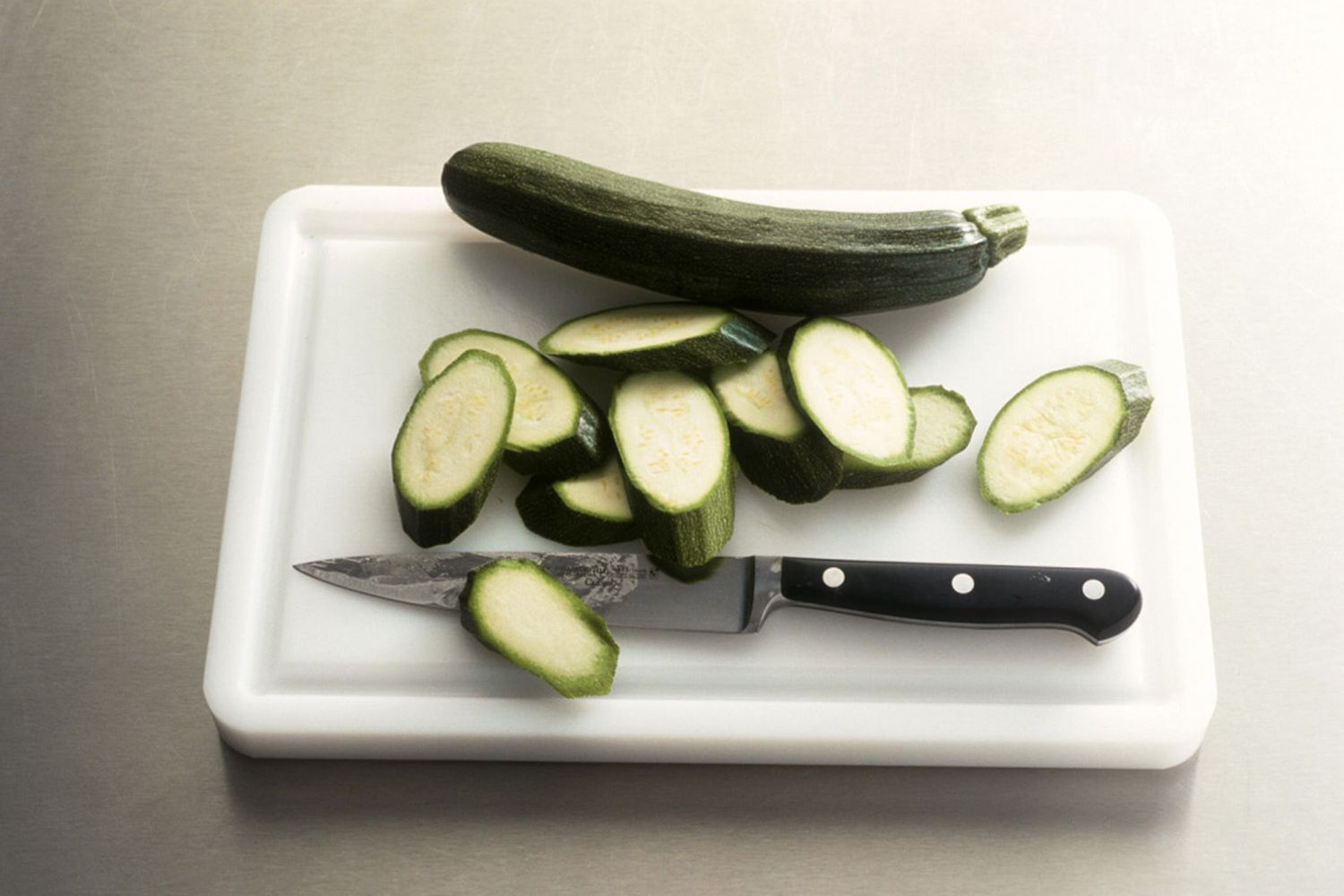 Step: 5/11
Drain the potatoes and the carrots well.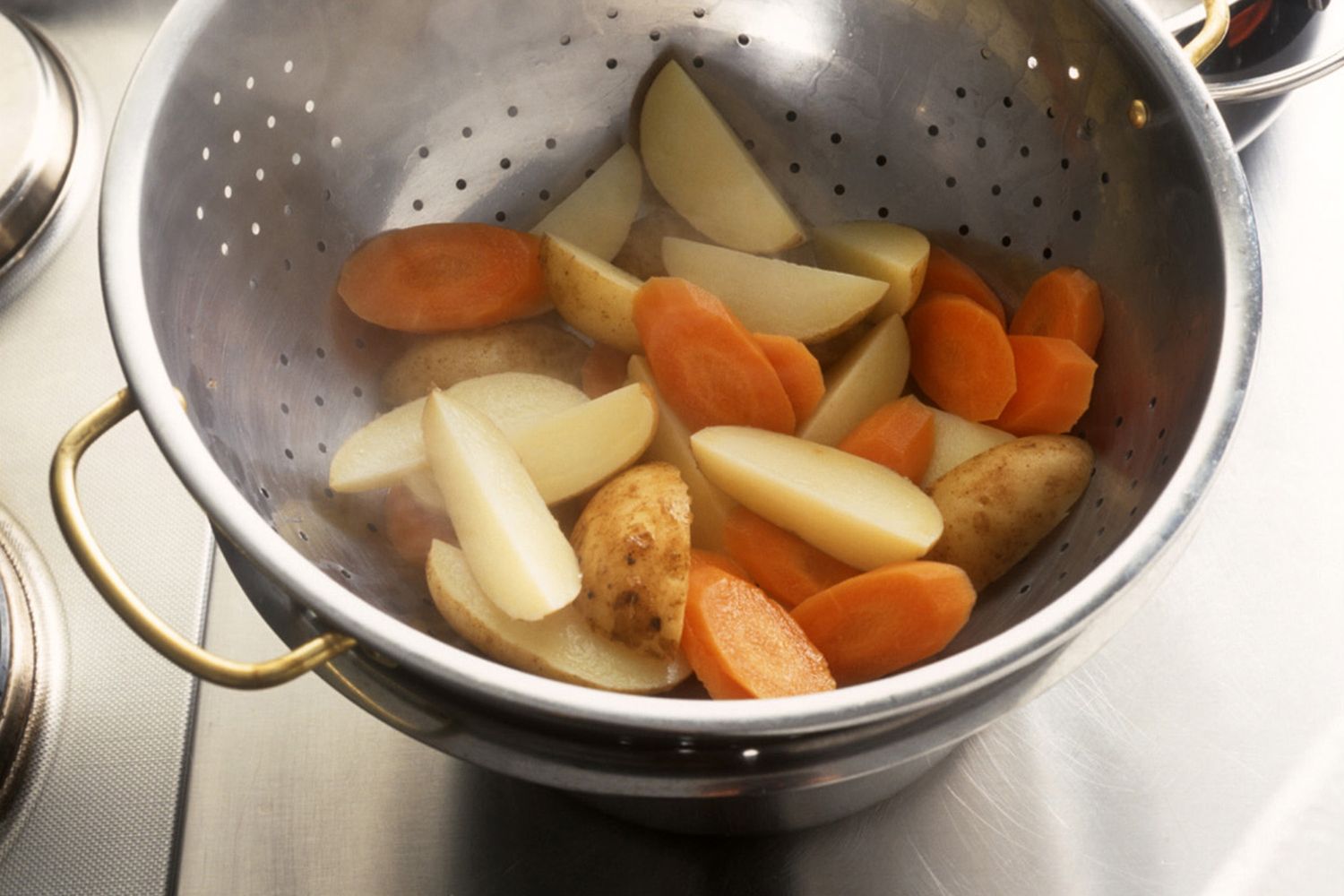 Step: 6/11
Heat the olive oil in a pan, add the potatoes, carrots and zucchinis and fry until lightly browned.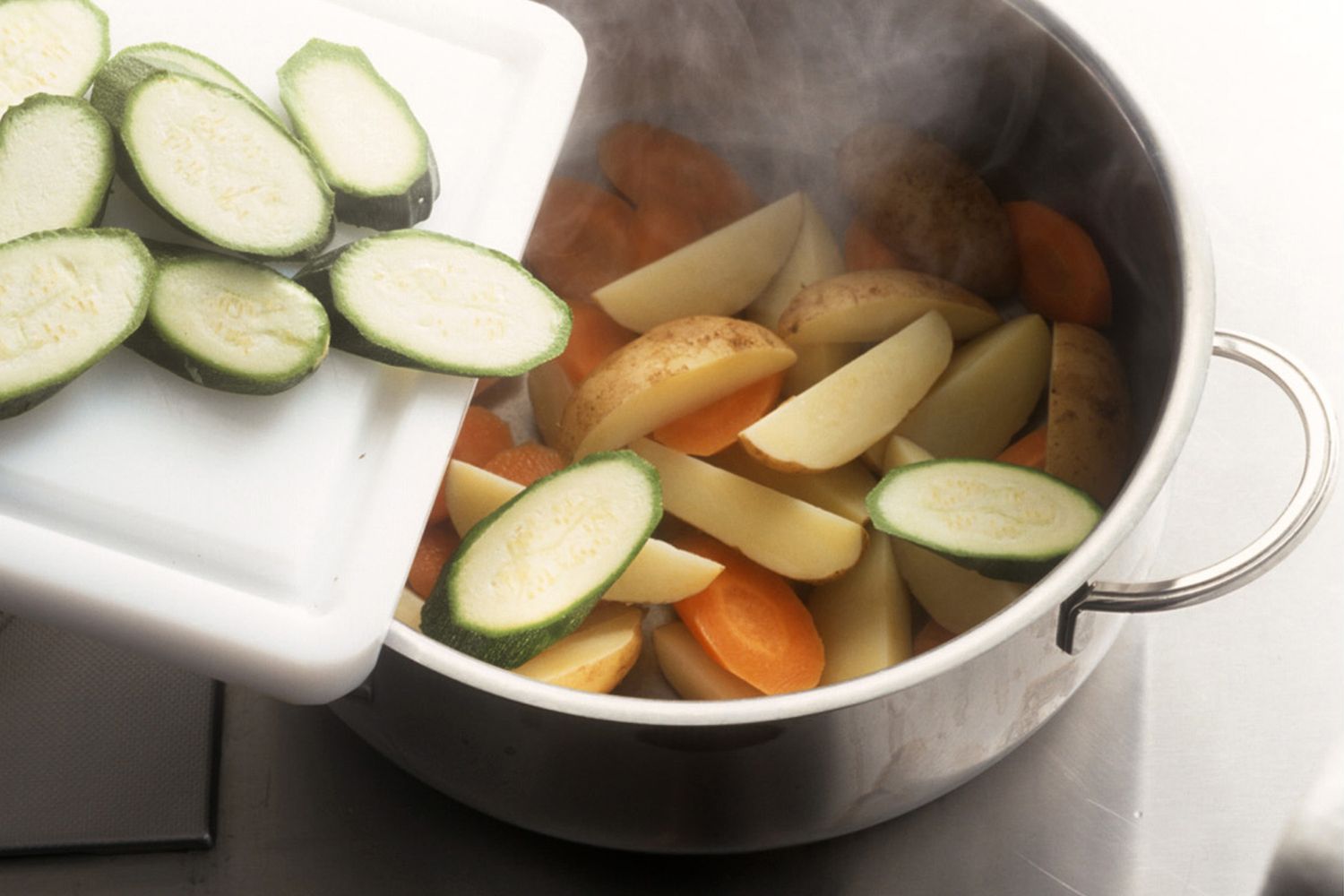 Step: 7/11
Season with salt and pepper and remove from the heat.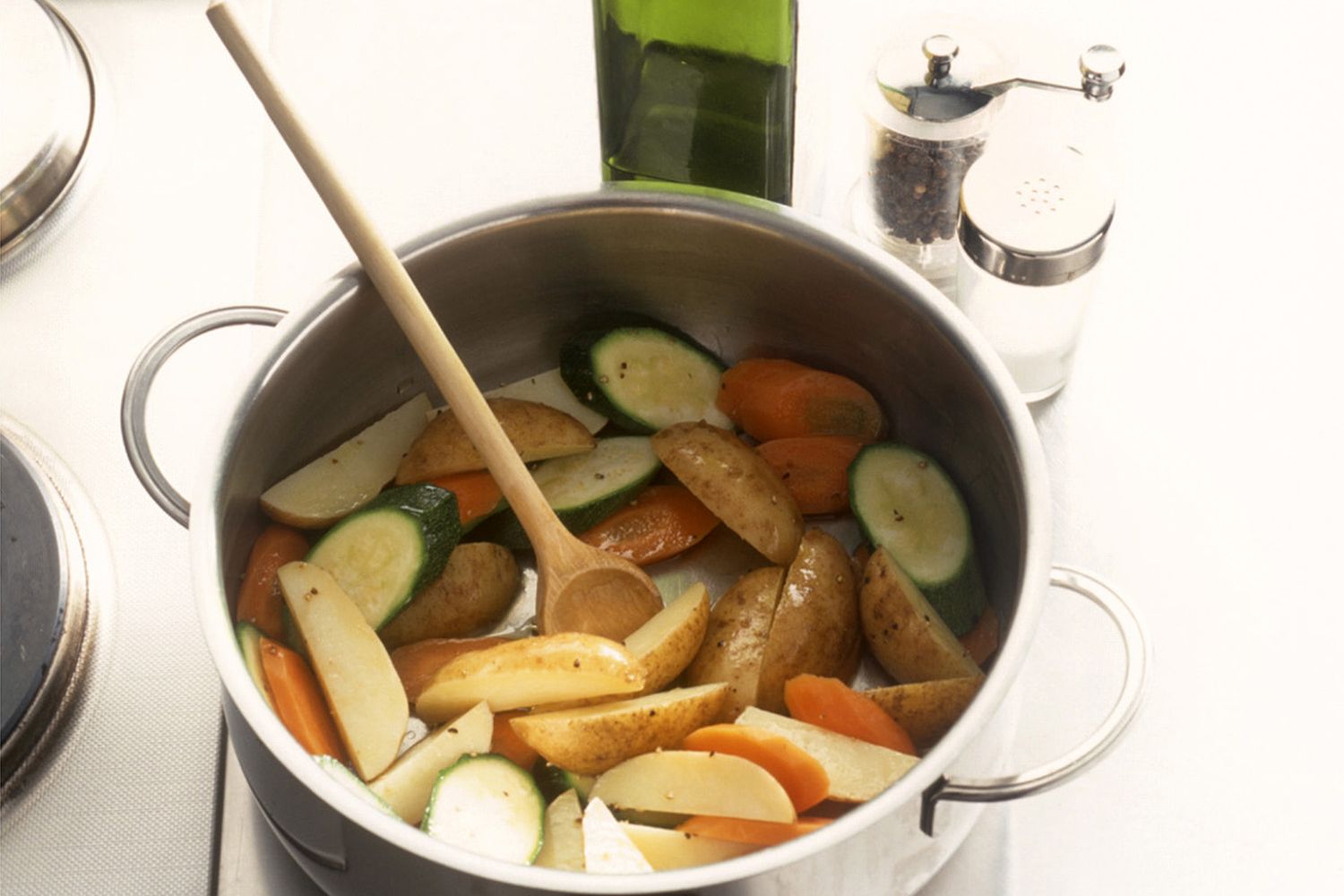 Step: 8/11
Mix together the soy sauce and sambal oelek.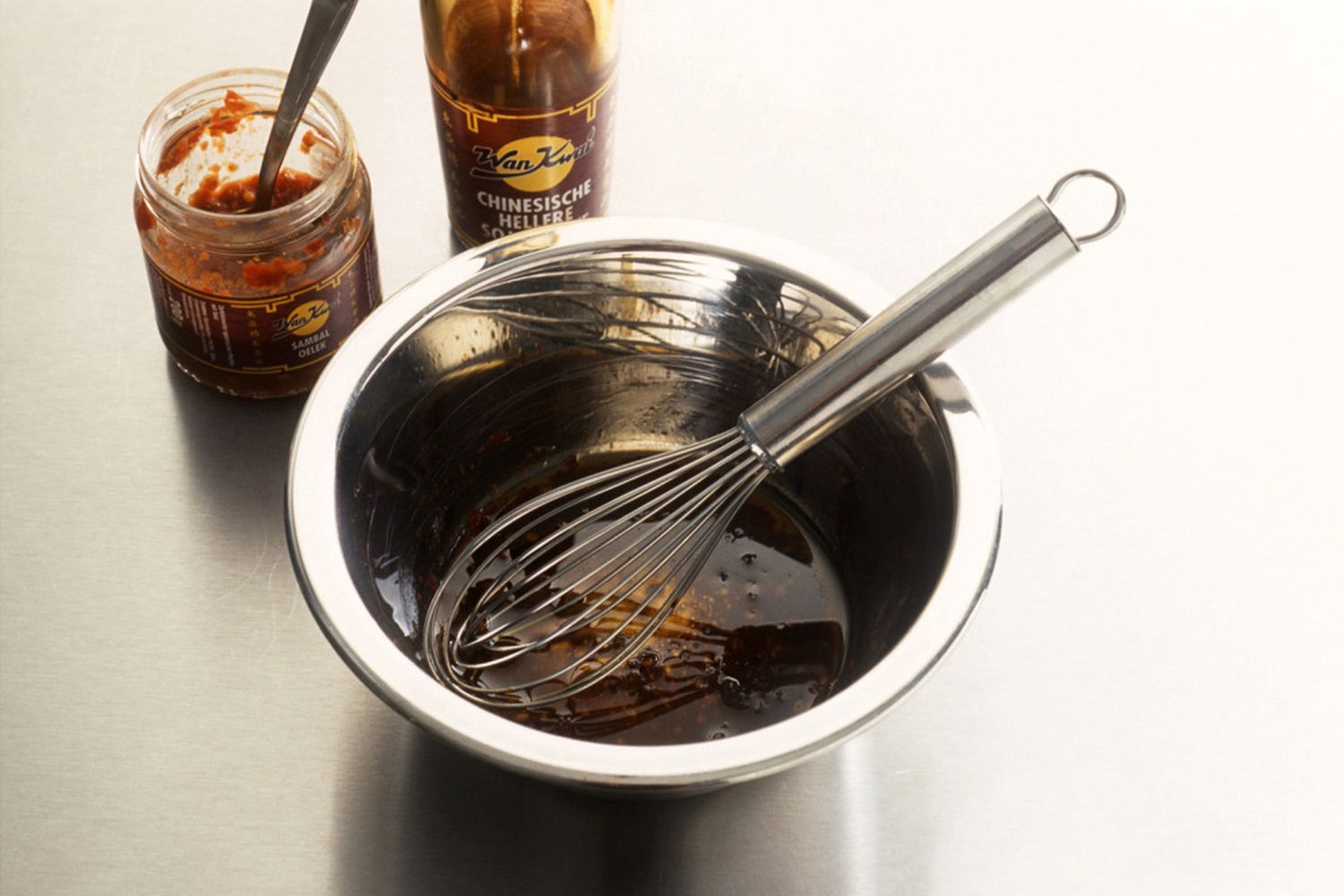 Step: 9/11
Preheat the oven to 220°C (200°C fan, gas 7). Place the cutlets on a baking tray and spread with the soy mixture.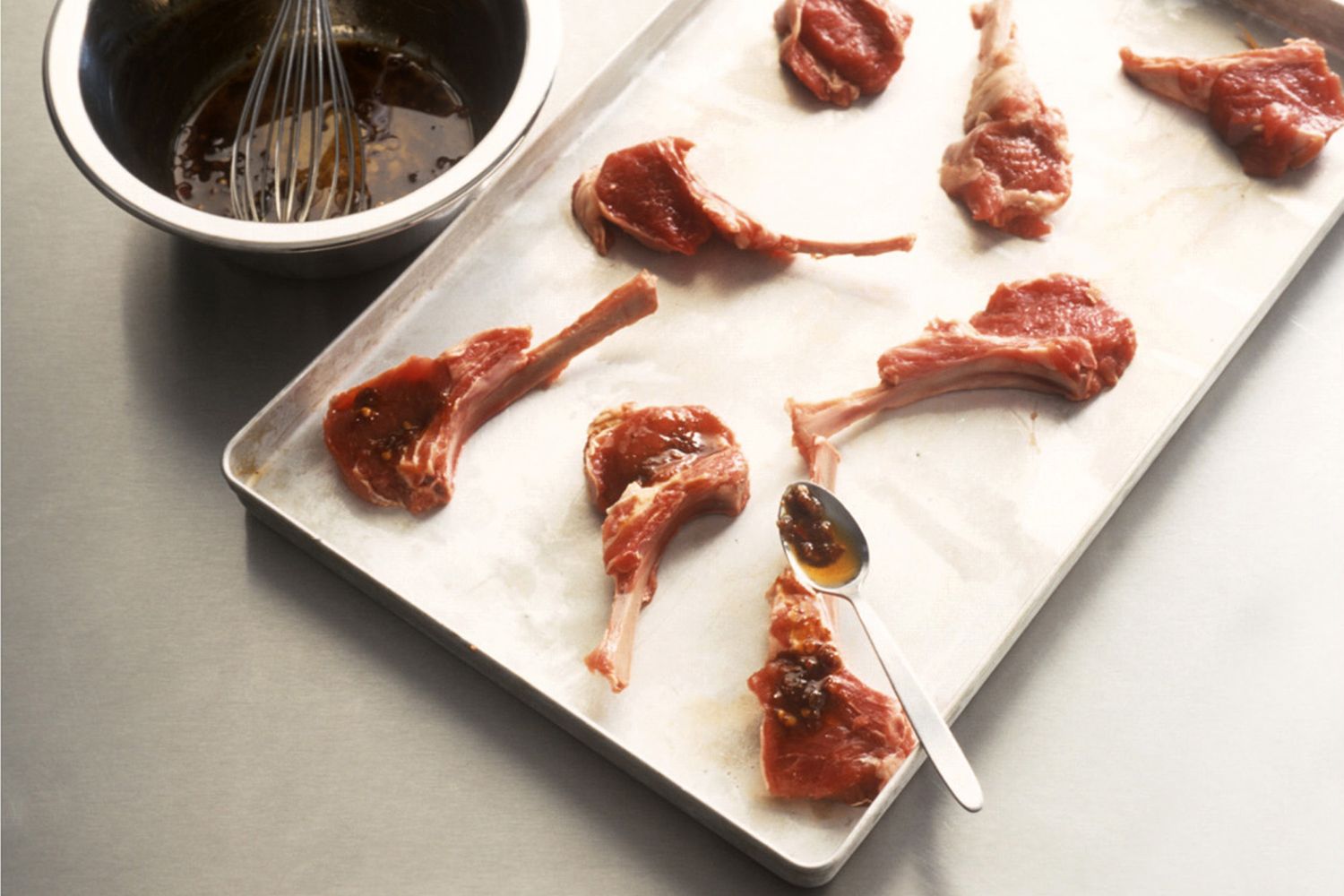 Step: 10/11
Spread out the vegetables and the potatoes around the lamb.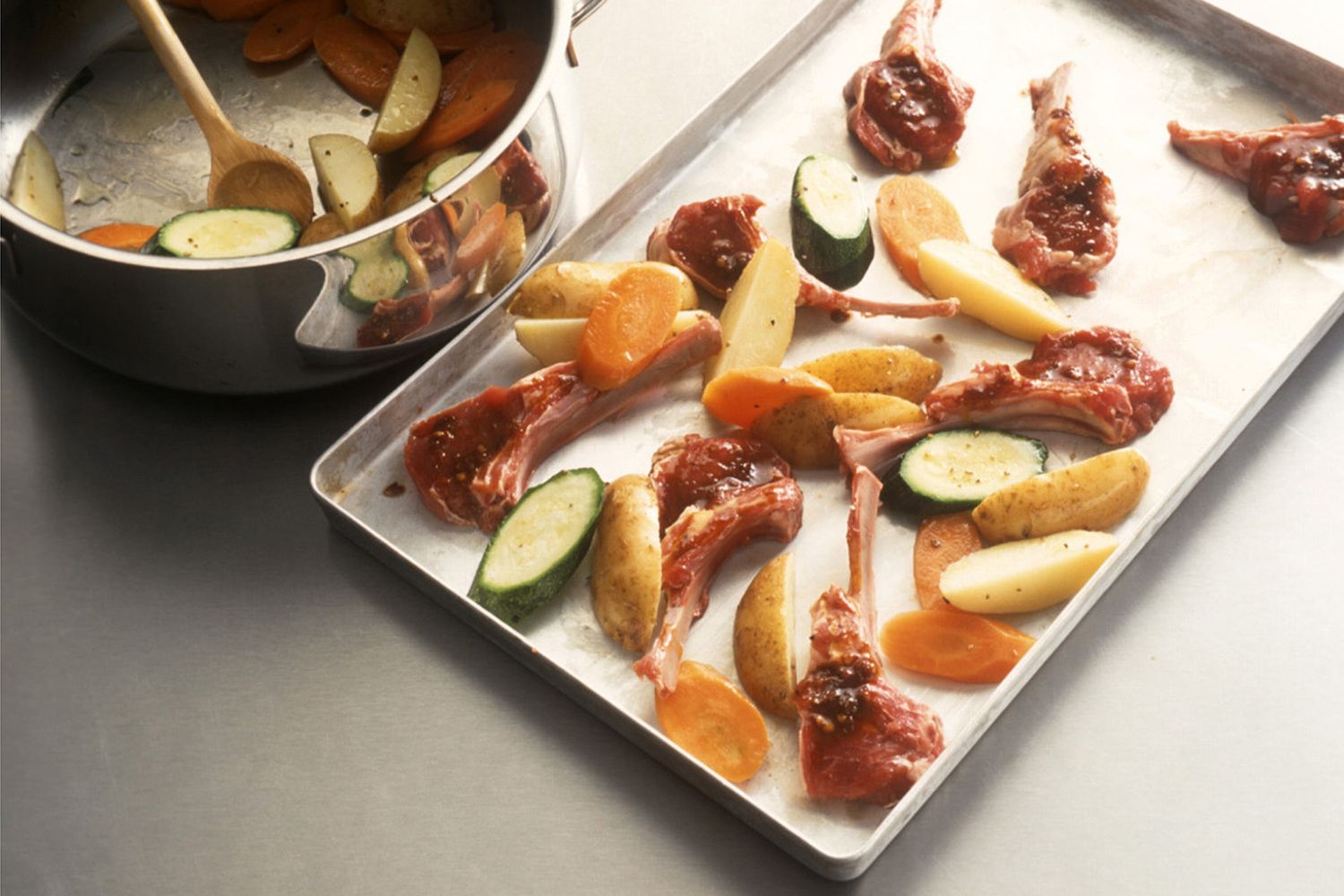 Step: 11/11
Roast in the oven for 15 minutes. Divide the potatoes and vegetables between serving plates. Place the lamb cutlets on top and garnish with fresh herbs.